Vail Travel Diary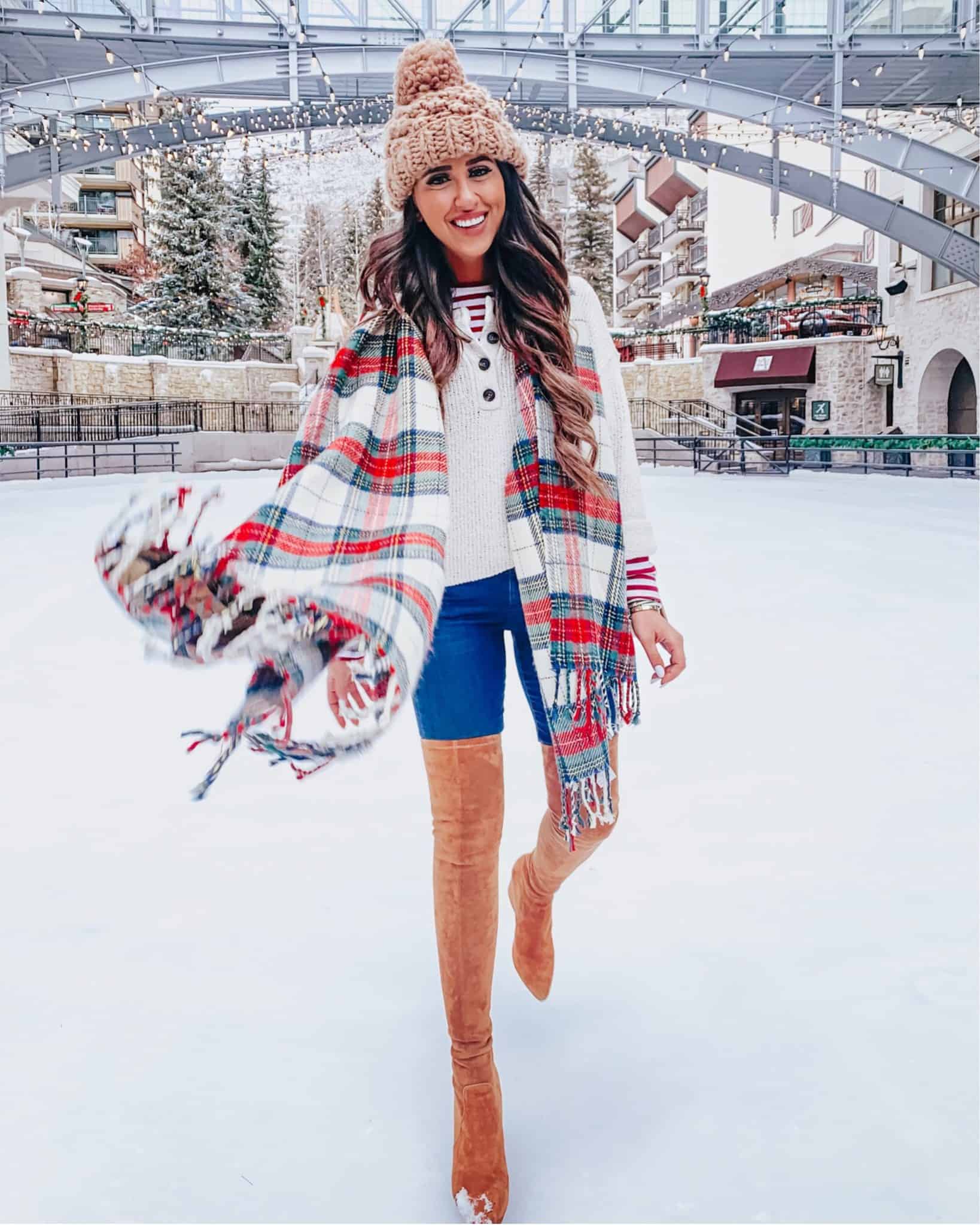 Sweater: American Eagle | Top: 1901 | Jeans: Free People | Boots: Goodnight Macaroon | Scarf: Abercrombie (similar) | Hat: Abercrombie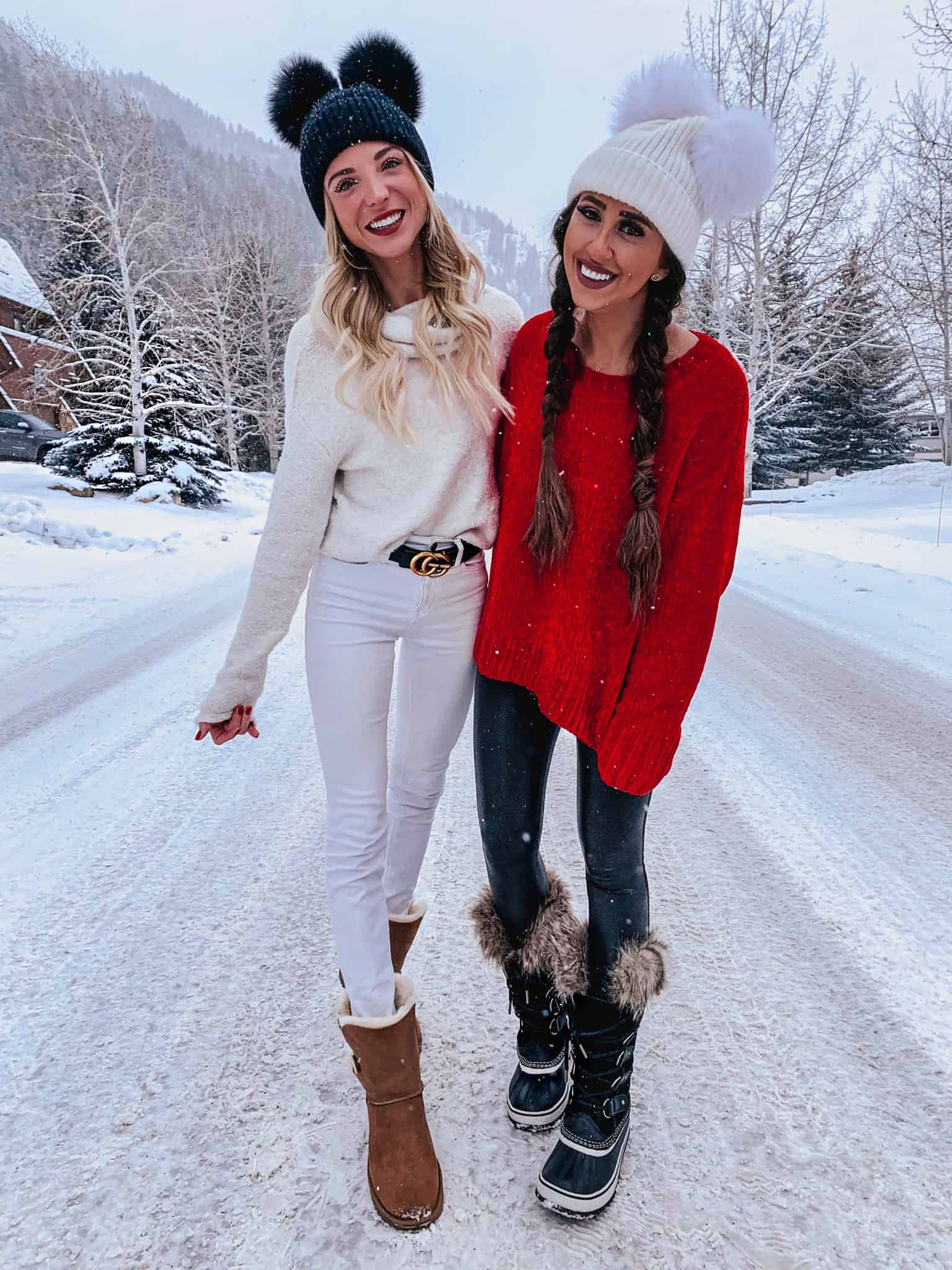 My Outfit // Sweater: Sanctuary | Leggings: Spanx | Boots: Sorel | Hat: Similar
Dani's Oufit // Sweater: Free People (Similar) | Jeans: Topshop | Boots: Ugg | Hat: Natasha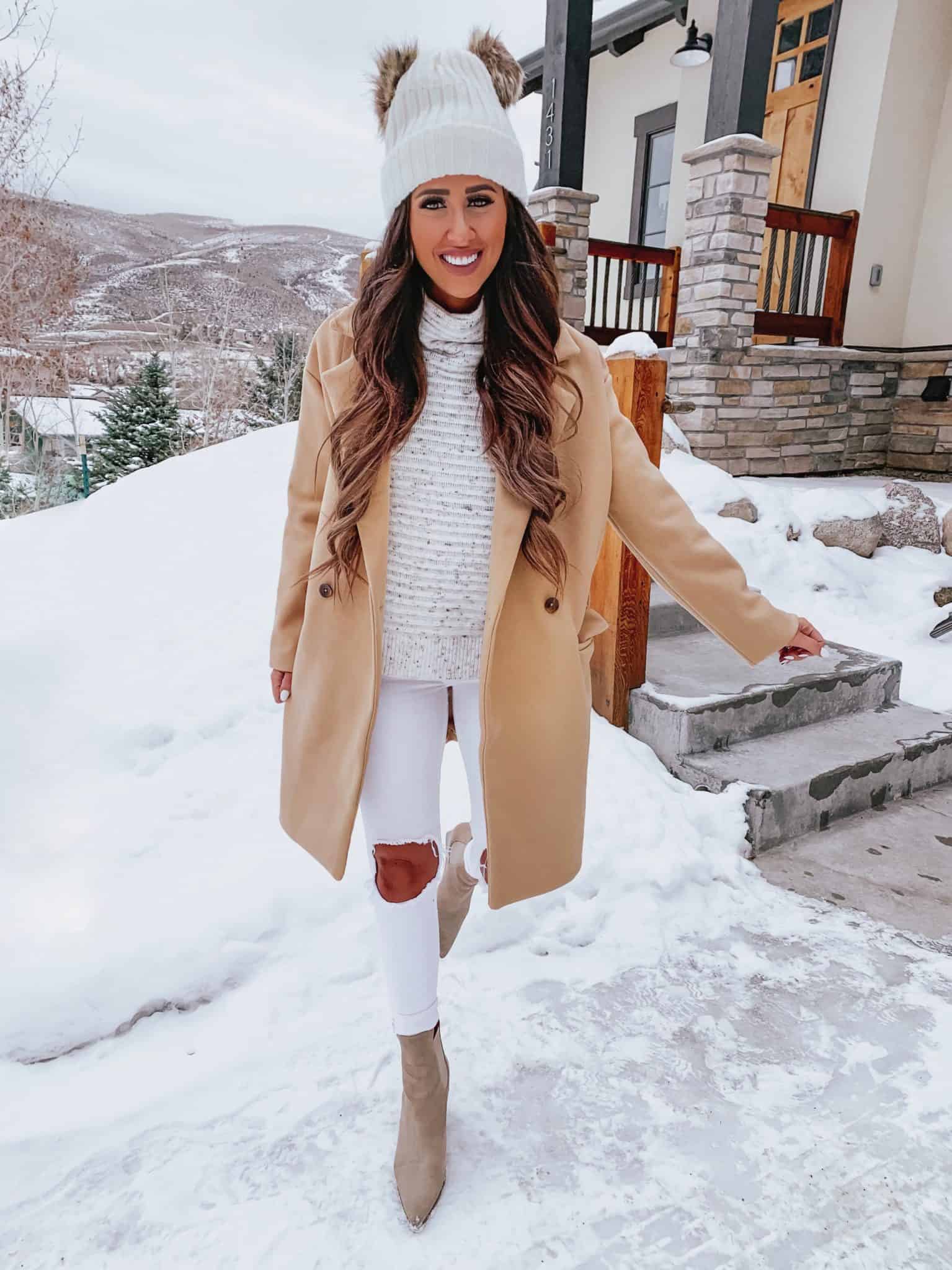 Sweater: Madewell | Coat: Leith (similar)| Jeans: Free People | Hat: Wanture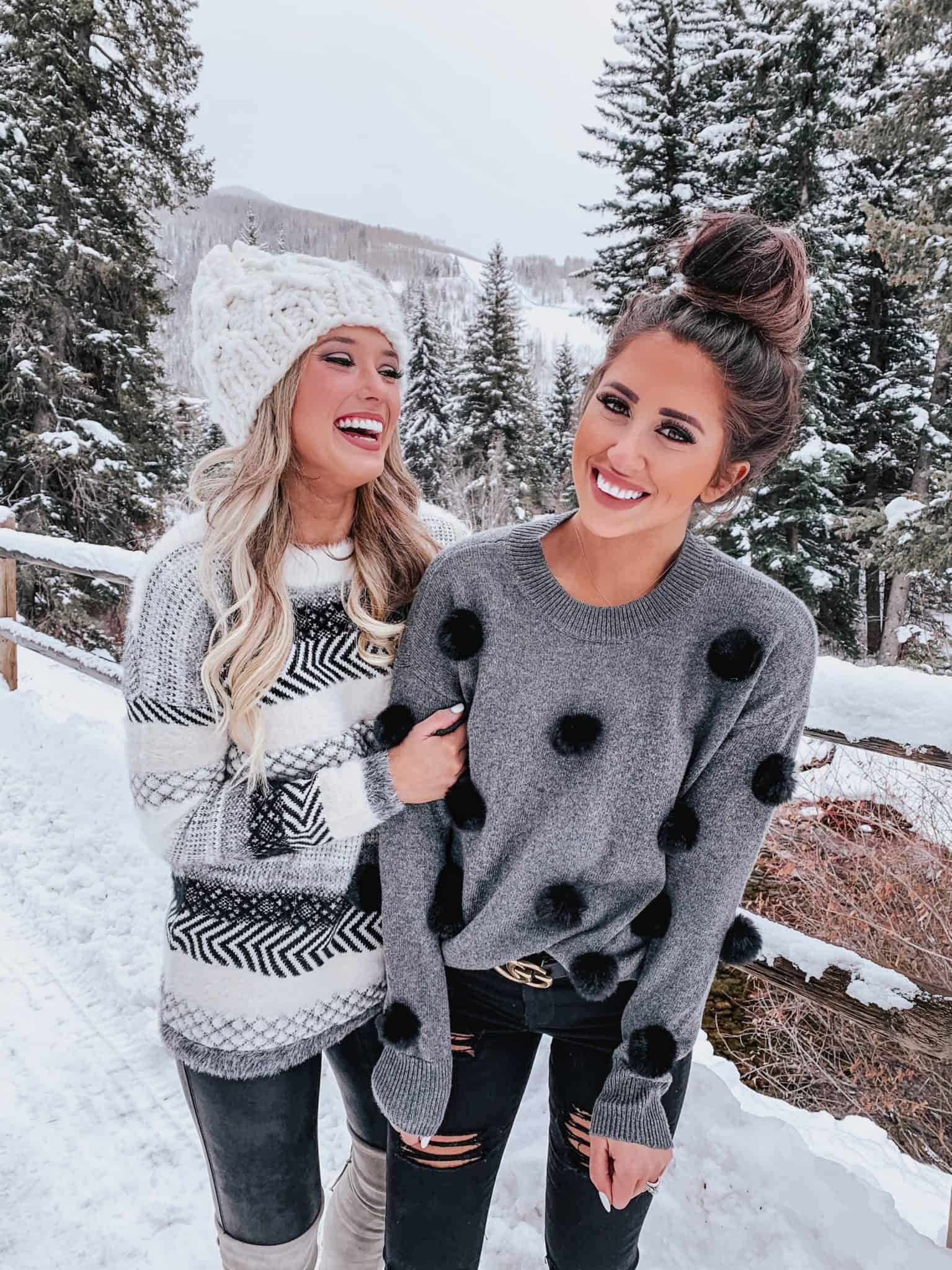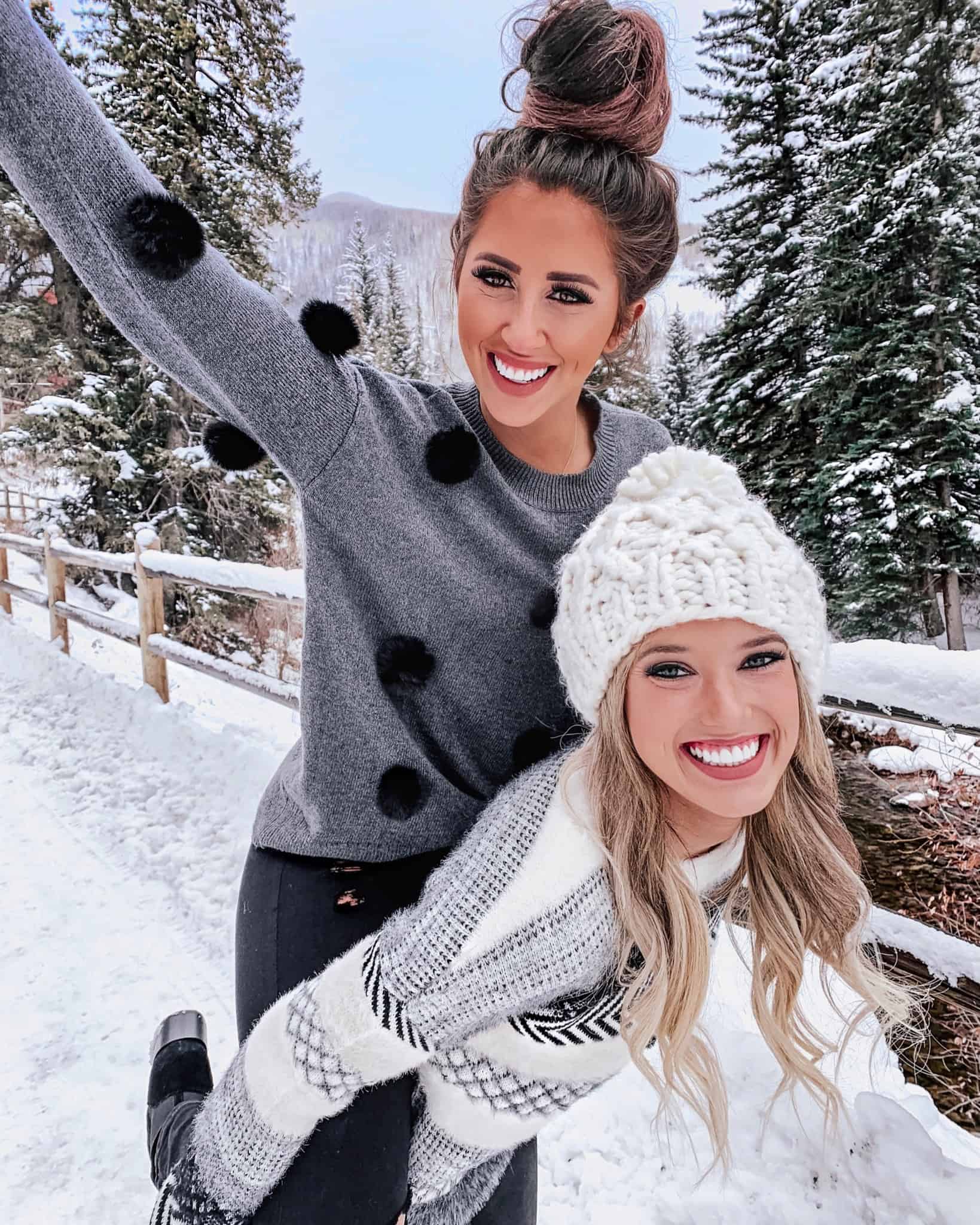 My Outfit // Sweater: Cece | Jeans: Topshop
Emily's Outfit // Sweater: Jack | Leggings: Spanx | Hat: Free People 
Top: Zella (similar)| Jacket:  BDG | Jeans: Wit & Wisdom | Hat: Free People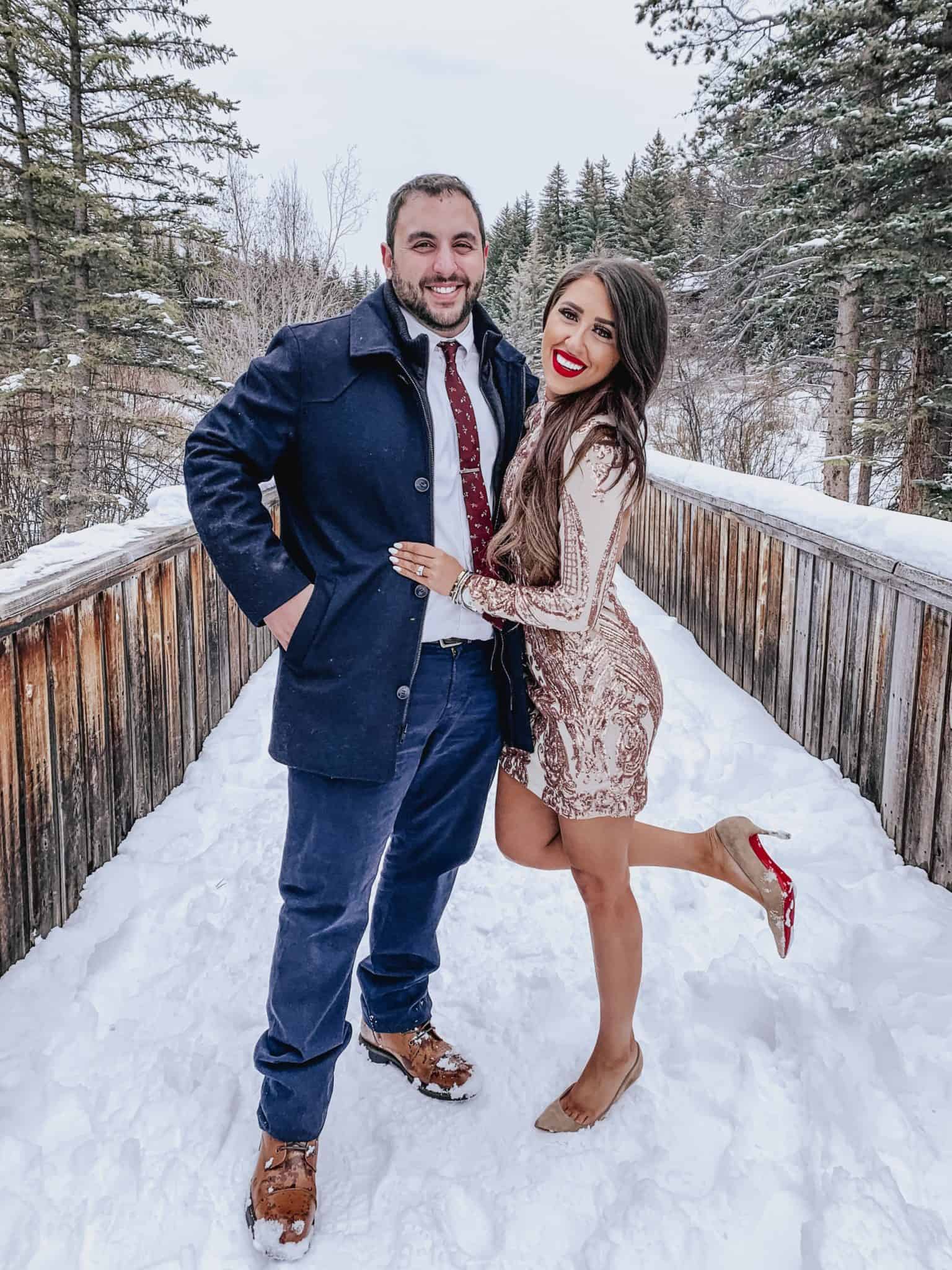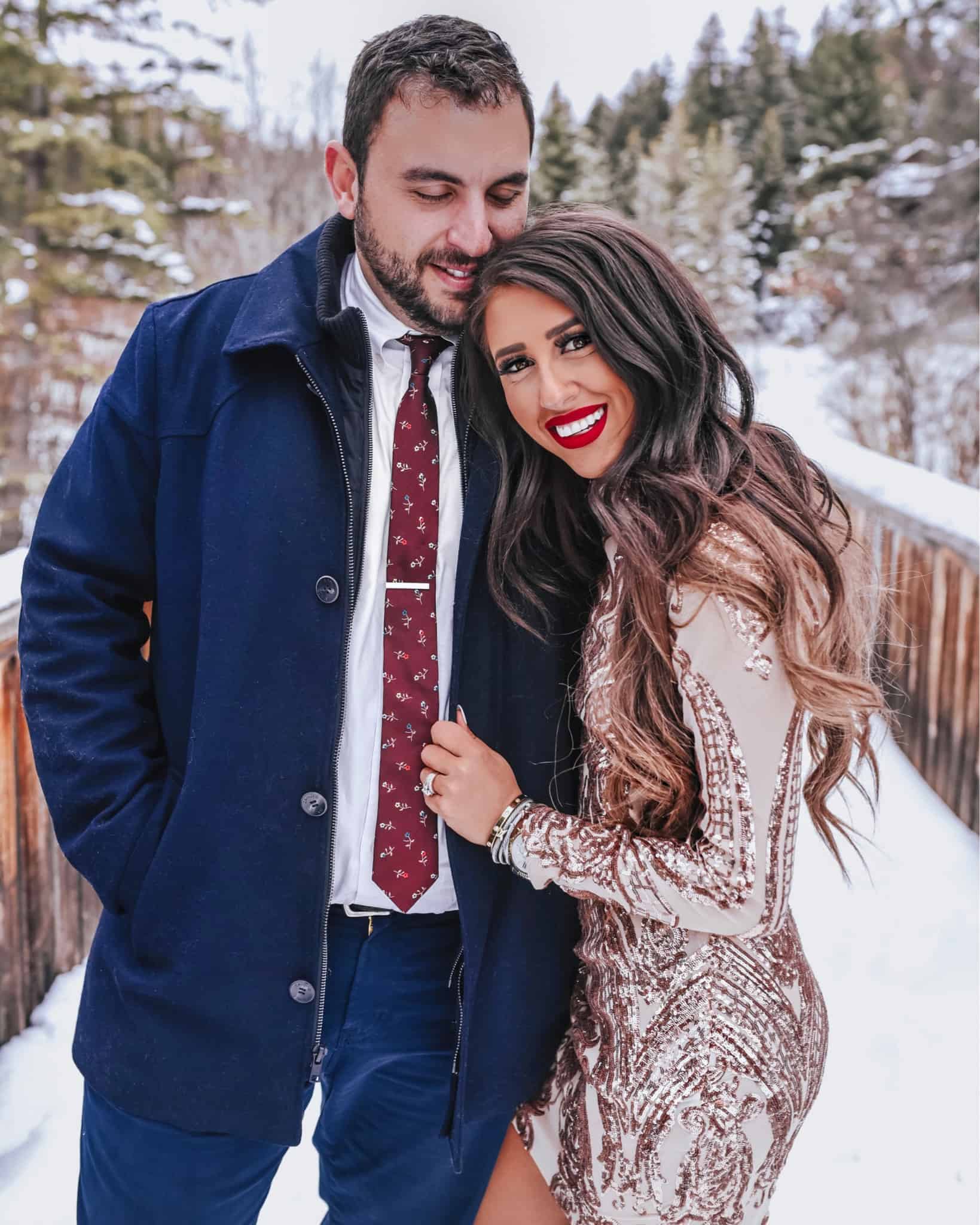 My Outfit // Dress: Tiger Mist
Ted's Outfit // Coat: Vince Camuto (similar)| Shirt: Nordstrom (similar)| Pants: AG | Tie: Paul Smith | Shoes: Florsheim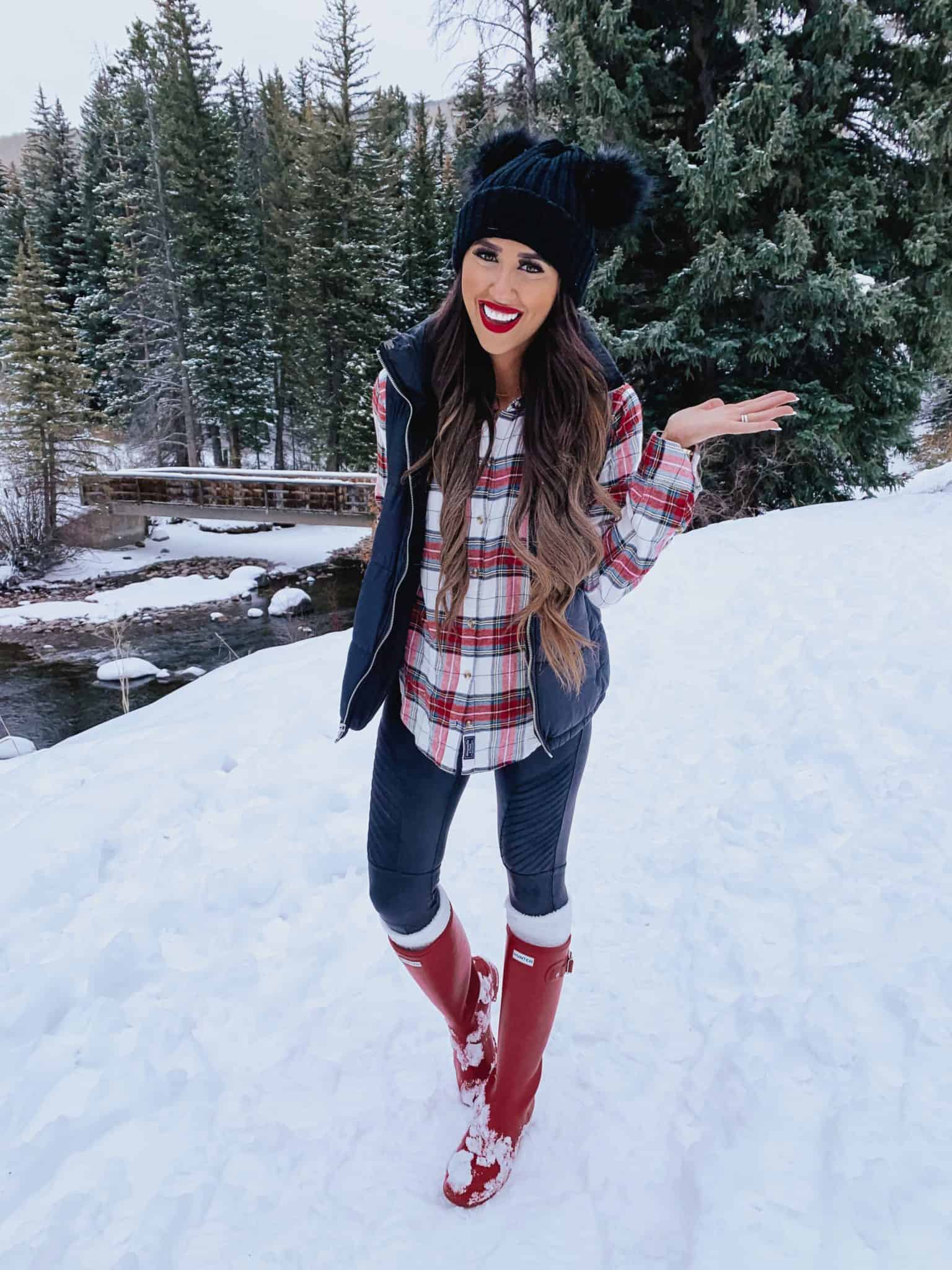 Top: Abercrombie(similar) | Vest: Old Navy | Leggings: Spanx | Boots: Hunter | Lipstick: Stila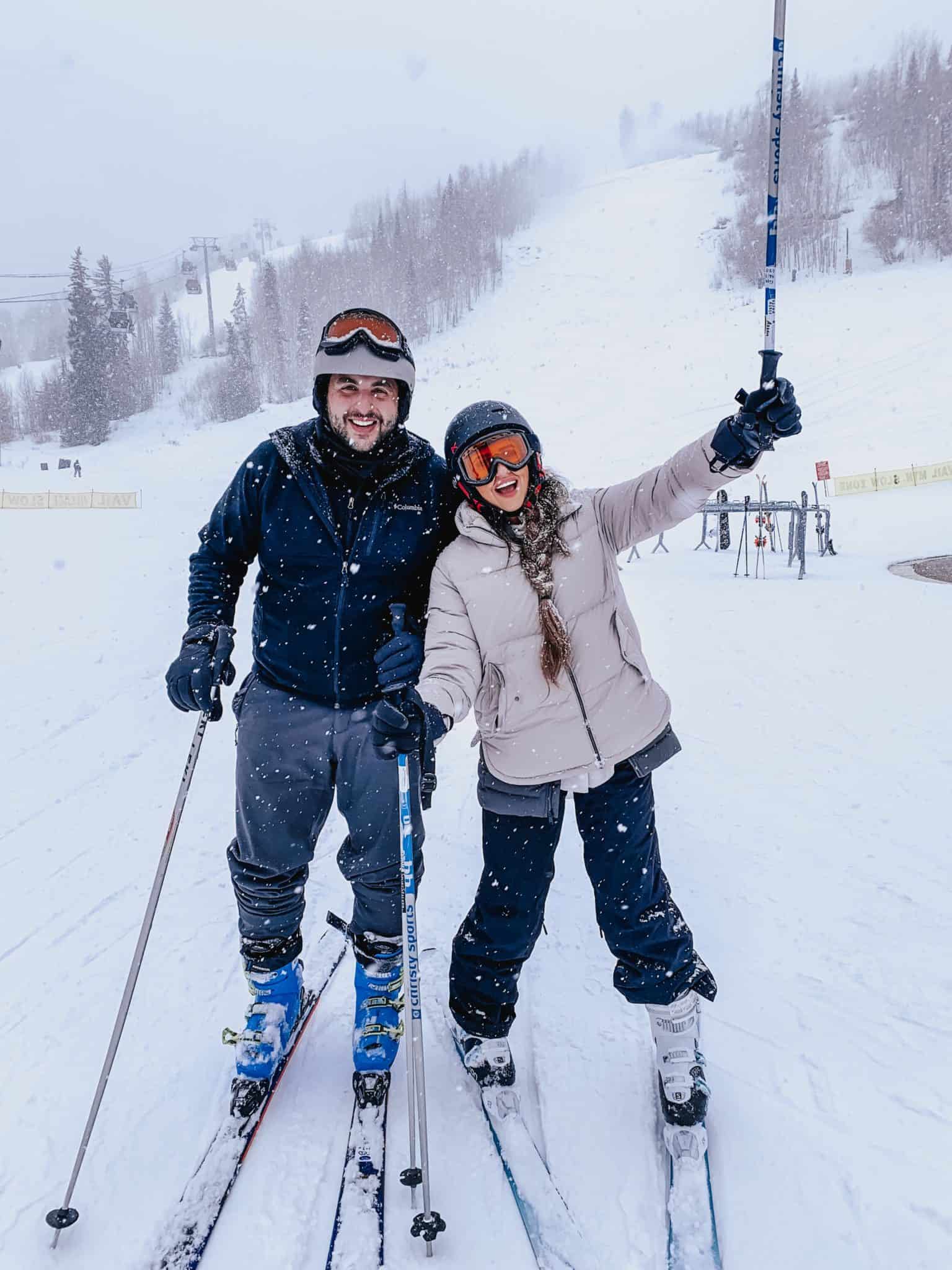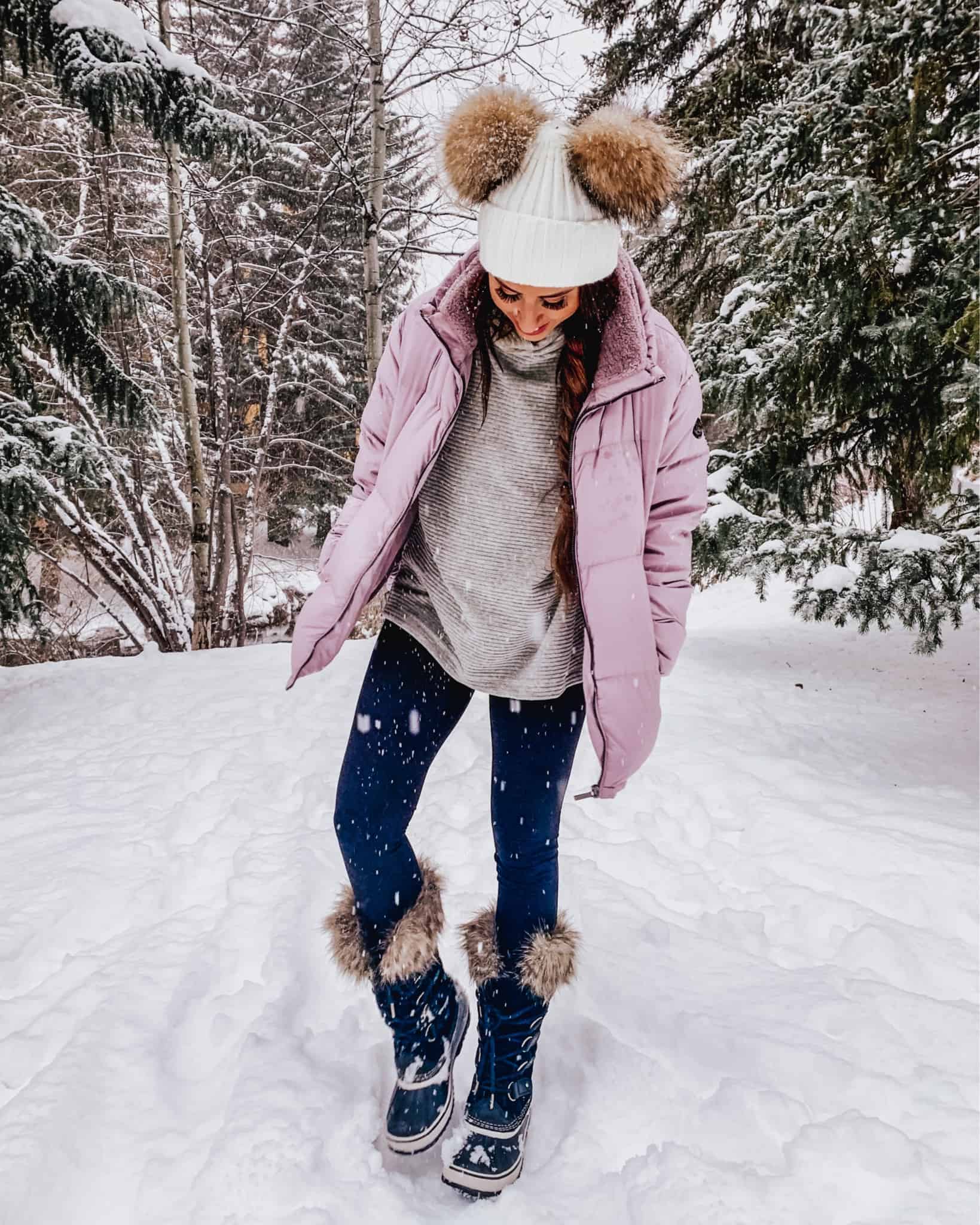 Top: Zella | Jacket: Bernardo | Jeans: Wit & Wisdom | Boots: Sorel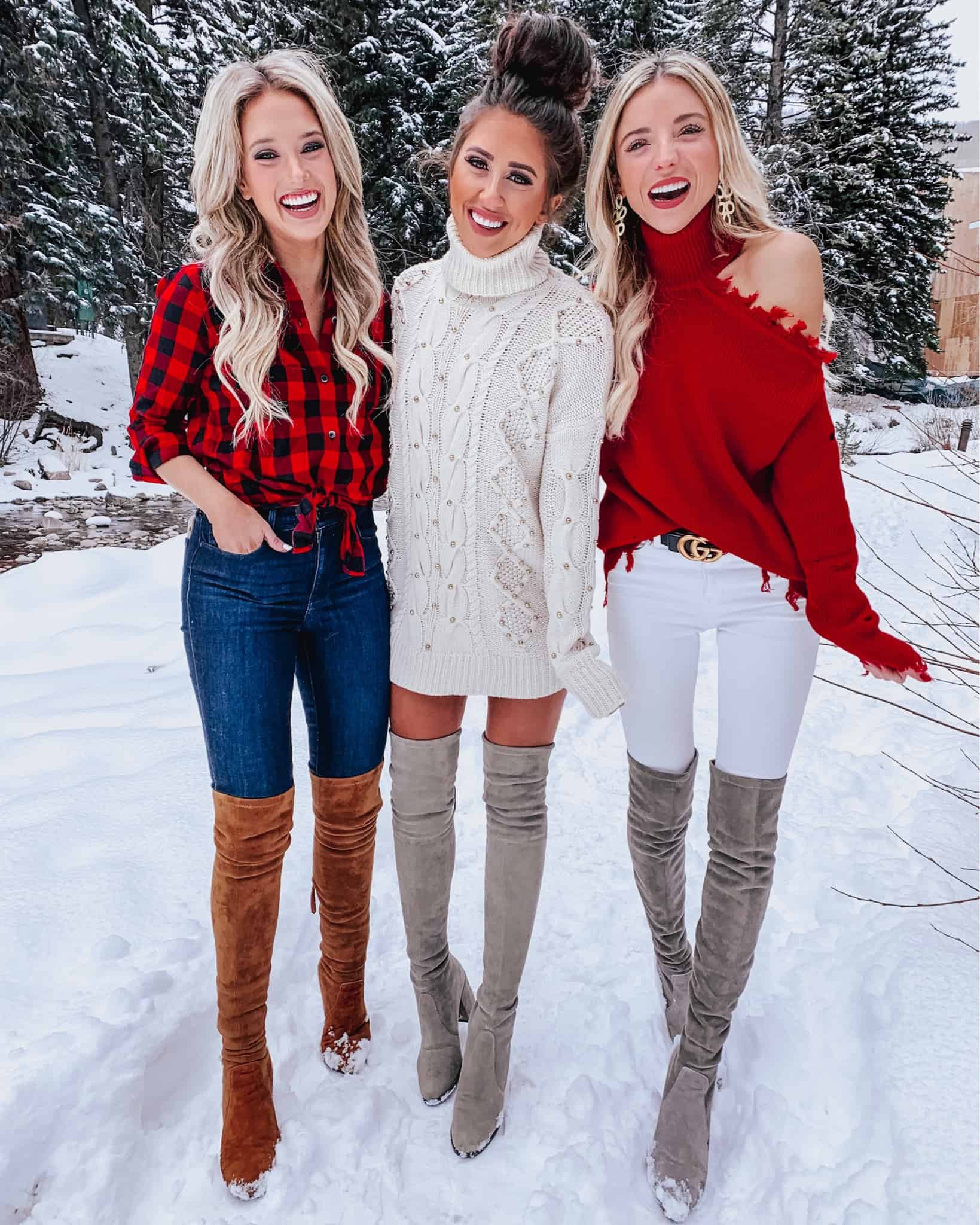 My Outfit // Dress: Show Me Your Mumu | Boots: Stuart Weitzman 
Emily's Outfit // Top: Madewell(similar) | Jeans: Free People | Boots: Goodnight Macaroon
Dani's Outfit // Top: Lovers + Friends | Jeans: Topshop | Boots: Goodnight Macaroon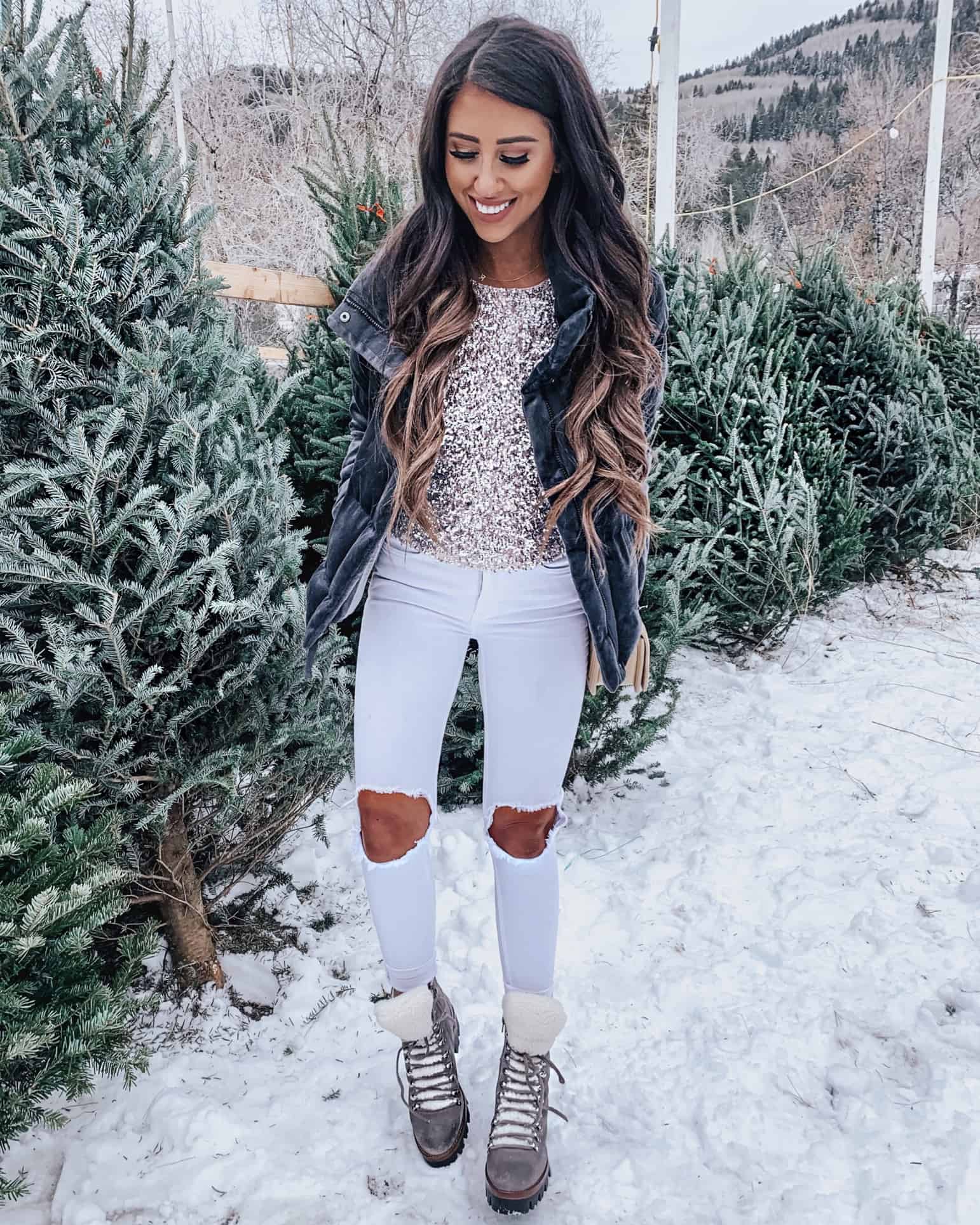 Top: Express | Jacket: Abercrombie | Jeans: Free People | Shoes: Jeffery Campbell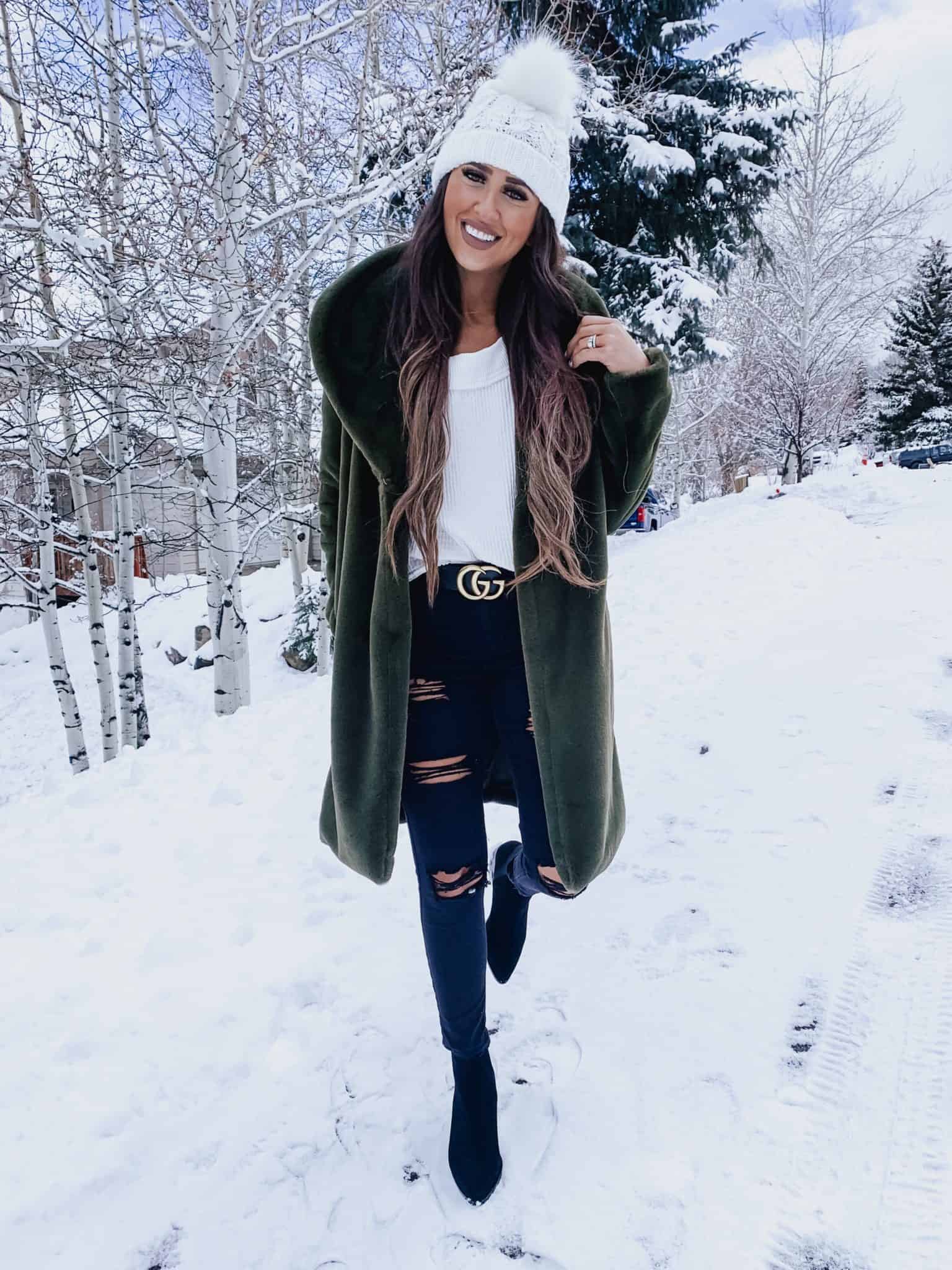 Top: Free People | Jacket: Leith | Jeans: Topshop | Shoes: Chinese Laundry
Y'all, we had SO much fun in Vail, Colorado last week and I got lots of questions about our trip so I wanted to share some info here! I feel like I haven't done a travel diary in forever and I am so sorry about it! Lately I have been playing the fake it until you make it game pretending I don't always have a mile list of things to do. I am sure you all feel like that as well, given the holidays etc! Last week we went to Vail Colorado and it was such a nice trip. Below are some details:
Stay: We rented a airbnb and it was SO perfect! There were 3 of us couples and I think cozy houses are the way to go instead of hotels with a group. It was nice to all hang out in the living room, puzzle, and hot tub together. I even cooked breakfast for dinner one night and you can't really do that in a hotel! We LOVED our airbnb and will link it here! The price is also affordable if you are splitting it and in a good area.
Transportation: So there is a Vail Colorado airport but we just flew into Denver and drove 2 hours. We rented a car that had all wheel drive. It still was SUPER scary and if you are not use to driving in icy weather, I don't really recommend it. We slipped twice and it was pretty scary. Almost worth it to fly into Vail but renting a car is prob a must!
Activities: There are a bunch of cute little village towns to visit, shop, and eat! We went to Vail Village a lot for shopping and food so thats always a plus!
Snowmobiling: Was such a magical experience and I highly recommend it! Emily booked Vail Backcountry Tours and they were awesome. They picked us up from our place, had the right equipment for the snowmobiles (even had hand warmers on their snowmobiles) and we even had a cute little break at a random cottage with hot chocolate and treats. Curtis was our tour guide and he even found some moose for us!
Skiing: This is kinda a given but even if you stay on the baby slopes all day, give skiing a try! I actually LOVE skiing and sad I have only done it a handful of times. In January I went with Emily and this time around I went with Ted, and lets just say both of them were not a fan lol! Luckily we also had Dani and Jordan who helped coach Ted down the mountain. I am still so glad we did it because we made such great memories! We just went to Christys Rentals to rent our gear in Vail Village. You can even go the day before to size everything up since it does take a while. The nice part is its right next to the mountain so you don't have to worry about loading up your equipment in the car!
Food: I feel like we didn't do much eating this trip but I will just list some of our favs! We did order Chinese food one night (I think it was called Mr. Chow) and honestly we don't recommend it! We did love:
Sweet Basil
Sauce on the Creek
Bully Ranch
Fall Line
Hope thats helpful and if you have any questions, lmk in the comments!