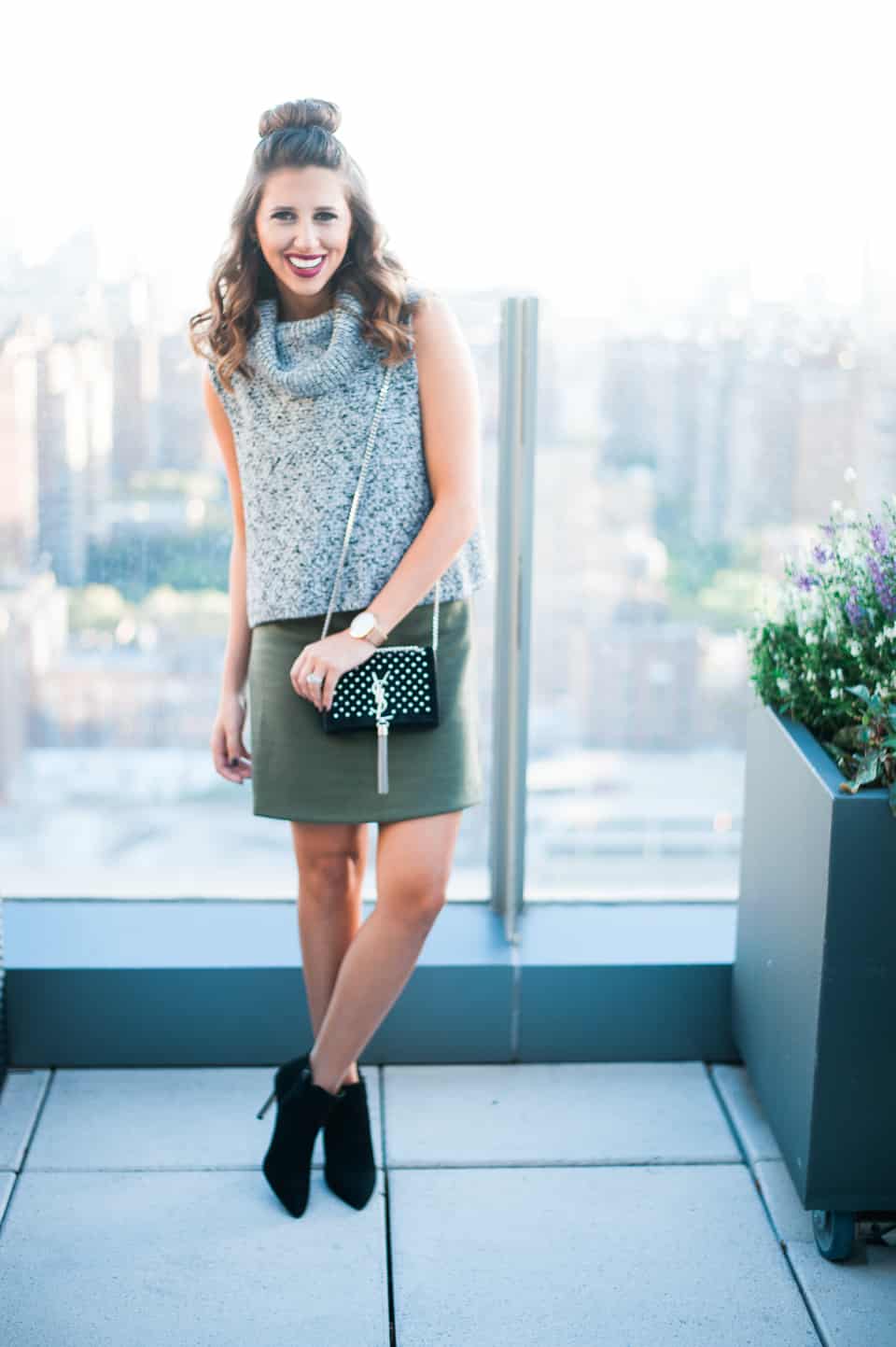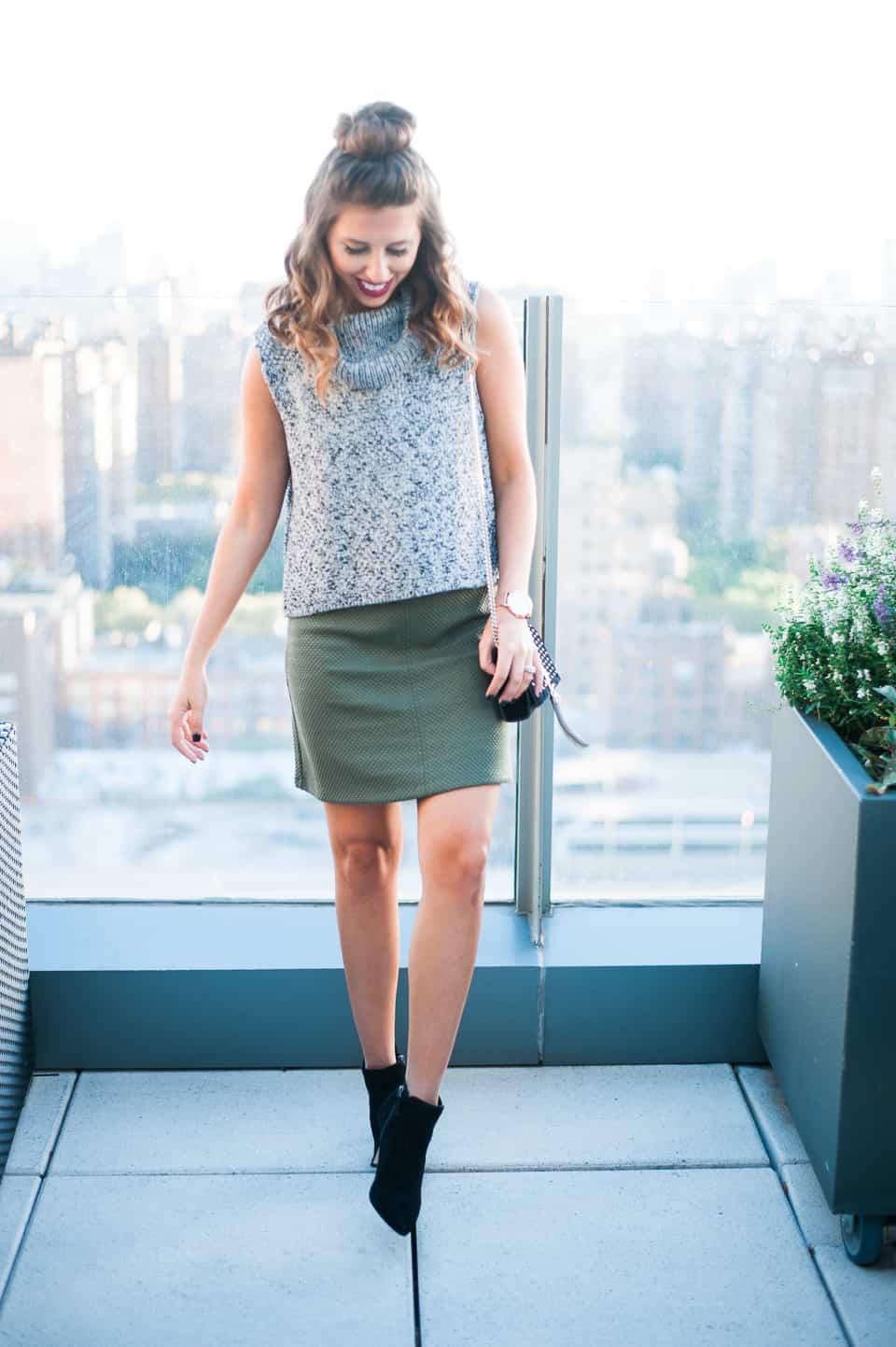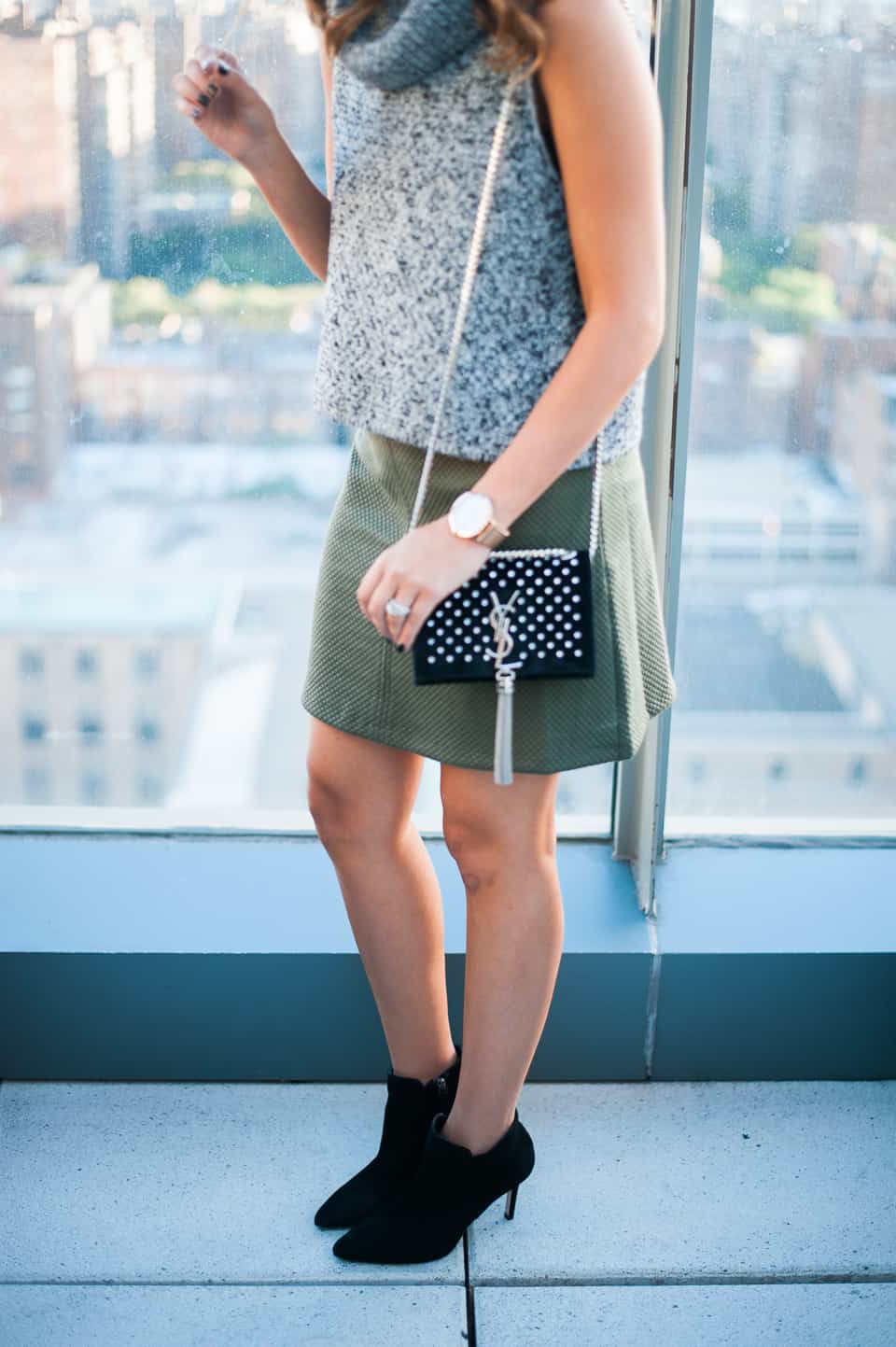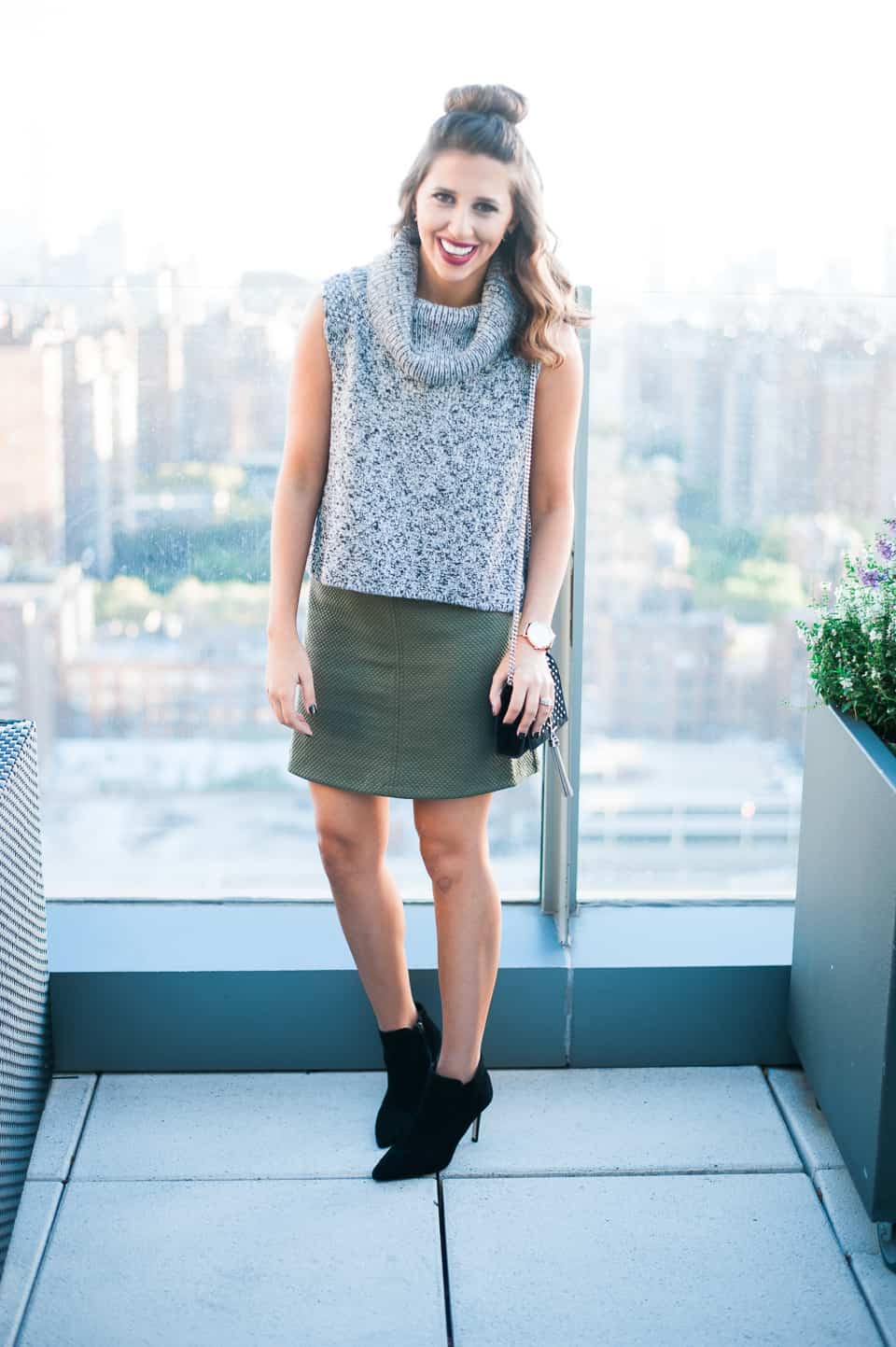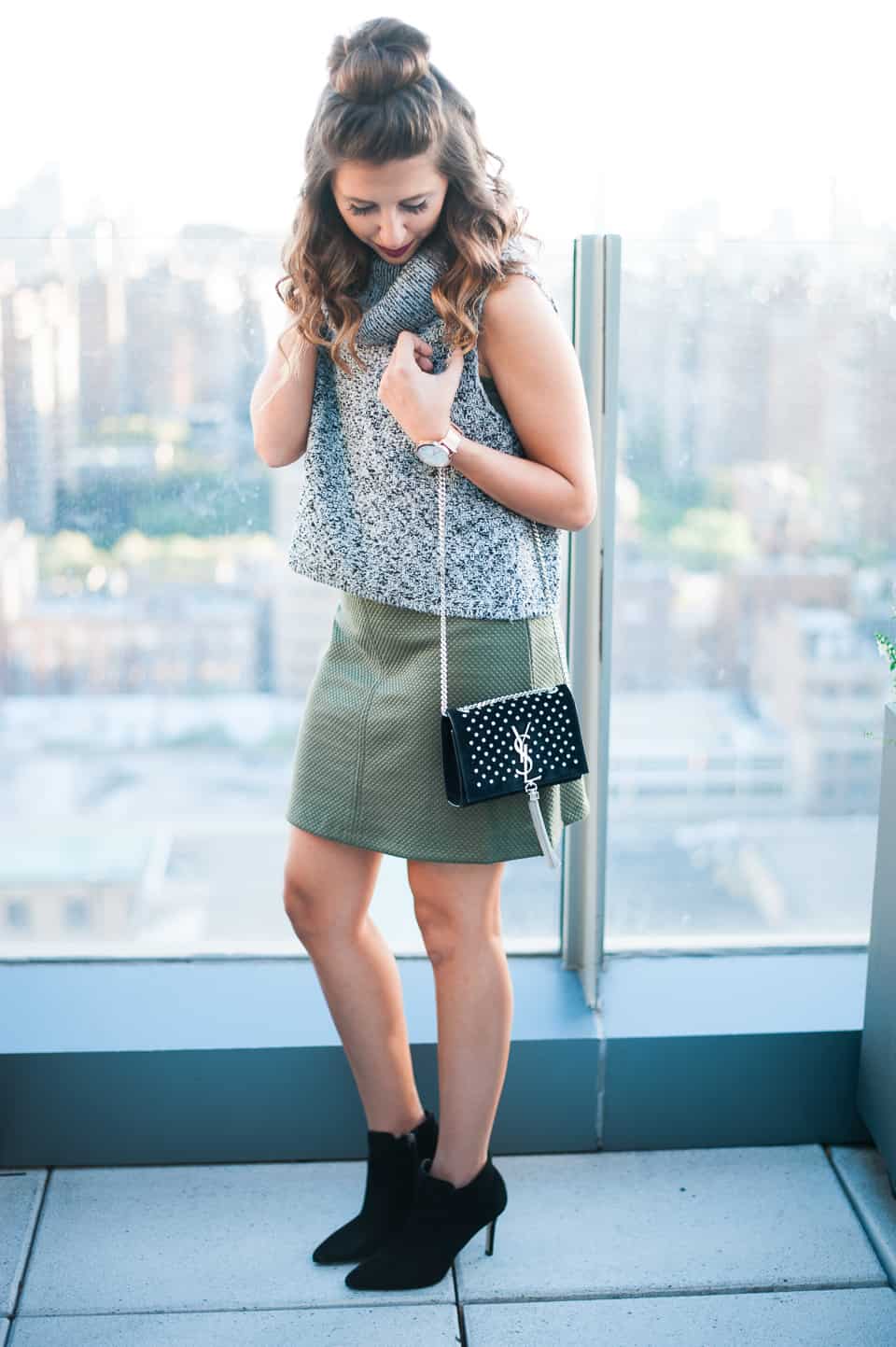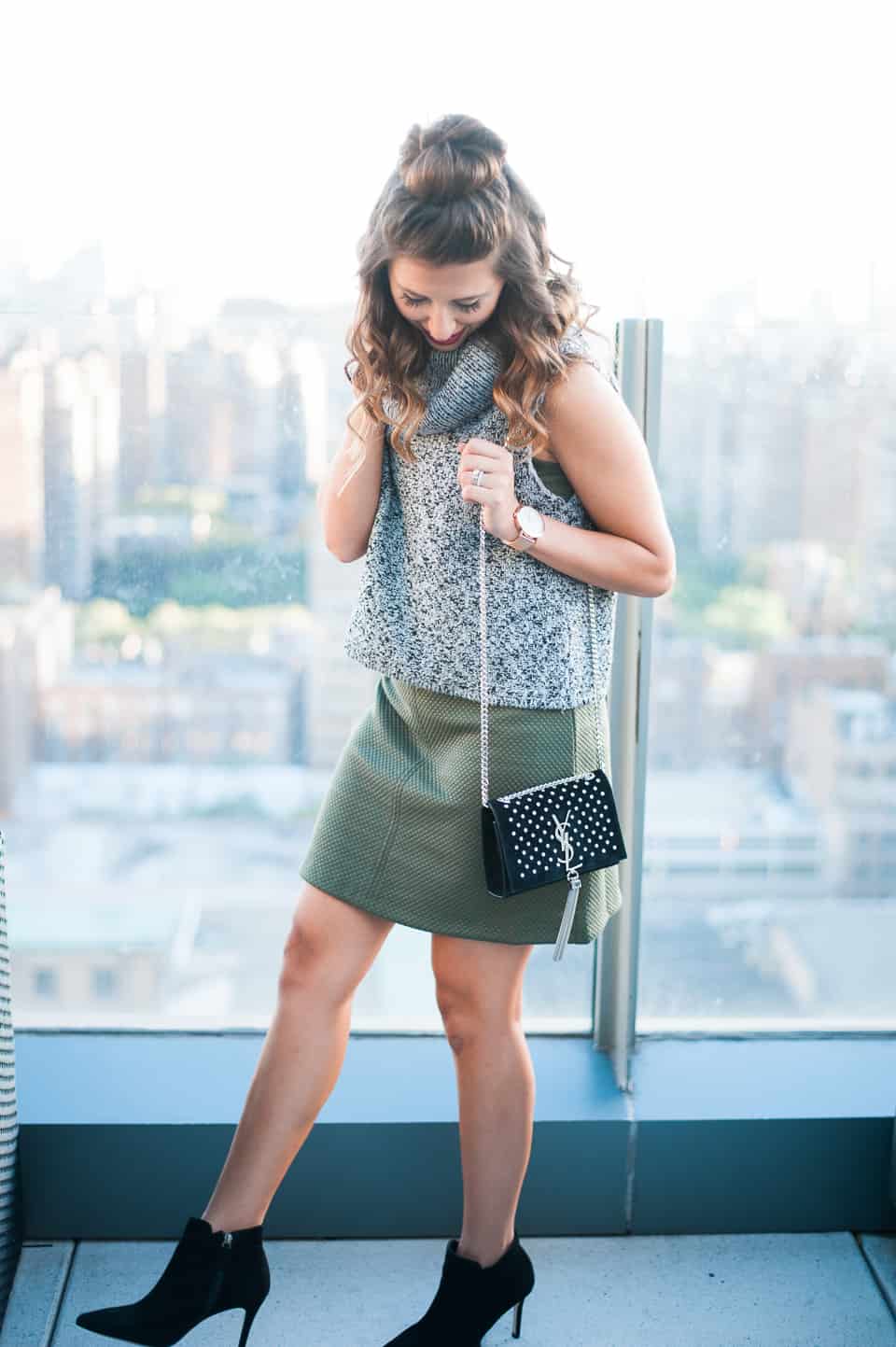 Top: Bebe | Dress: Similar | Shoes: Johnston & Murphy | Bag: YSL
It's crazy to think it is still so hot to wear fall clothes here in Texas, but that doesn't mean we can't participate in the new season! For those that are starting to get cool fronts, this look is for you when noon rolls around and it's back to warmer temps. This look was a spur of the moment, needing an outfit super last minute, to run to a show kinda look and for some reason those always come out the best for me. It was still hot outside and I knew I wanted to wear this cowl sweater so I pulled it over a shift dress and it did the trick. I thought the cowl look was perfect for the way my hair was done, a top knot and some curls. I now wish I could style my hair like this everyday but I am sadly not gifted in that area.
Thankfully we are one step closer to the weekend! I flew in last night to Dallas for some fun and I am so excited to share what I am up too soon.