Classic.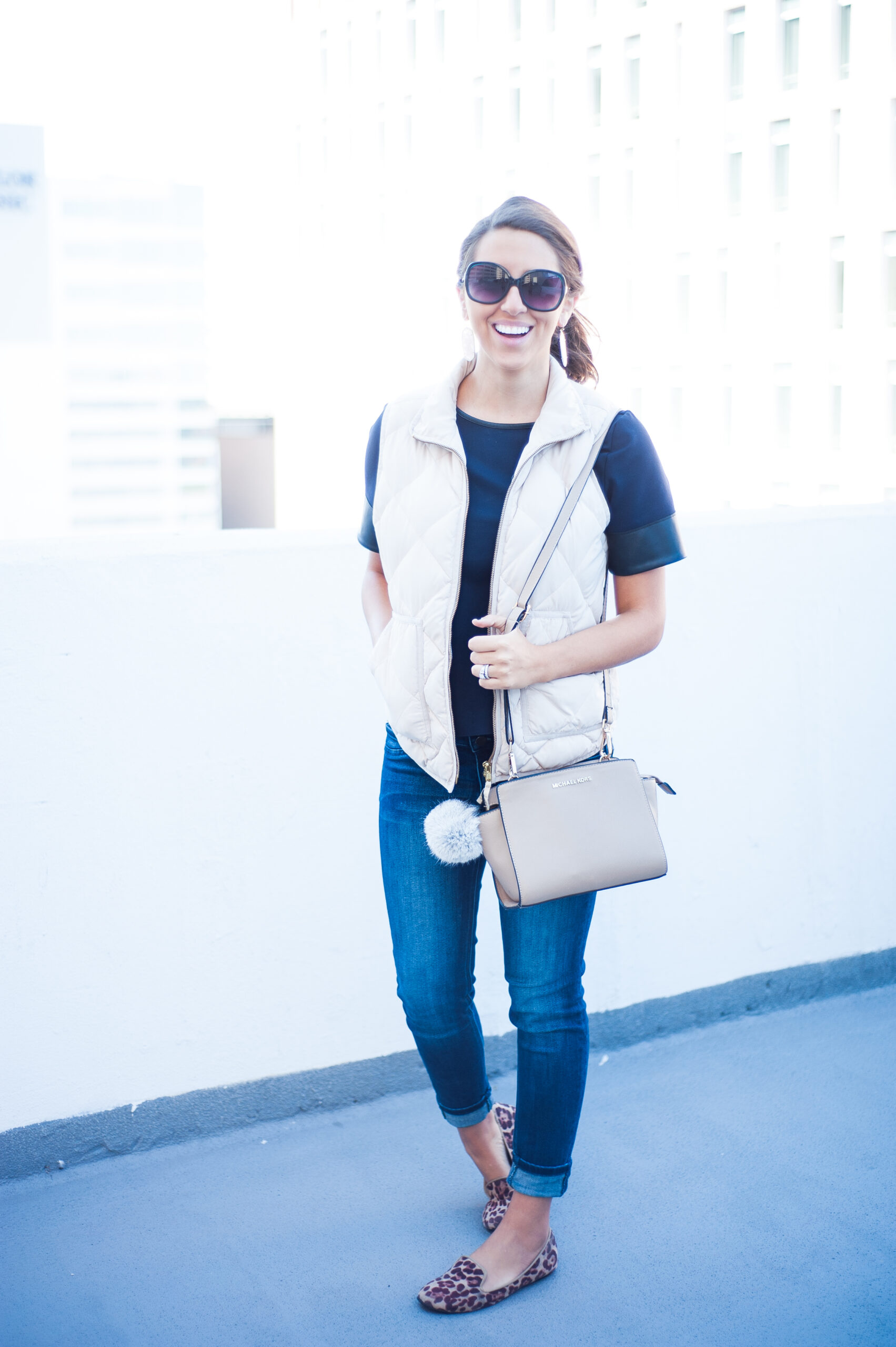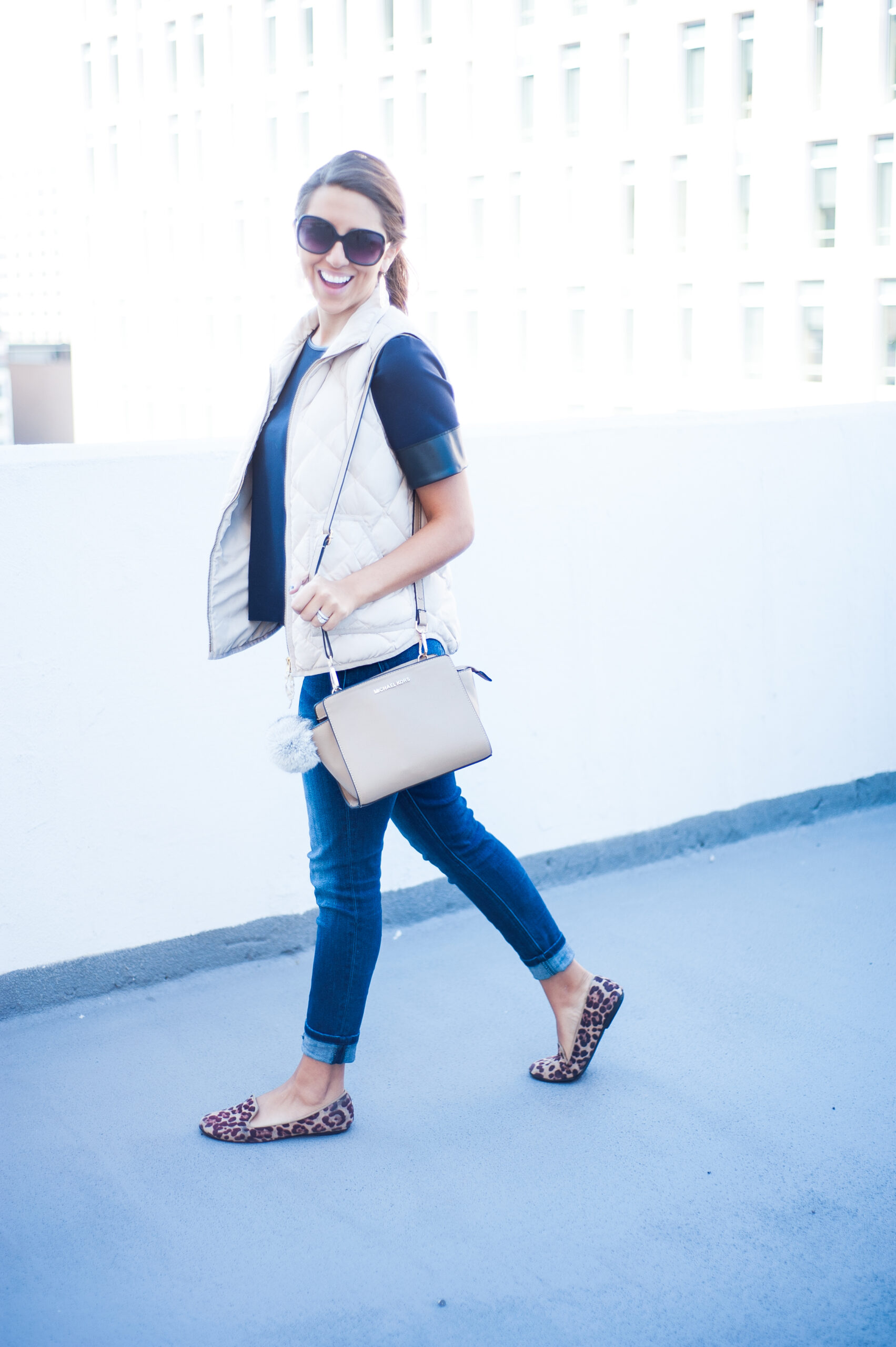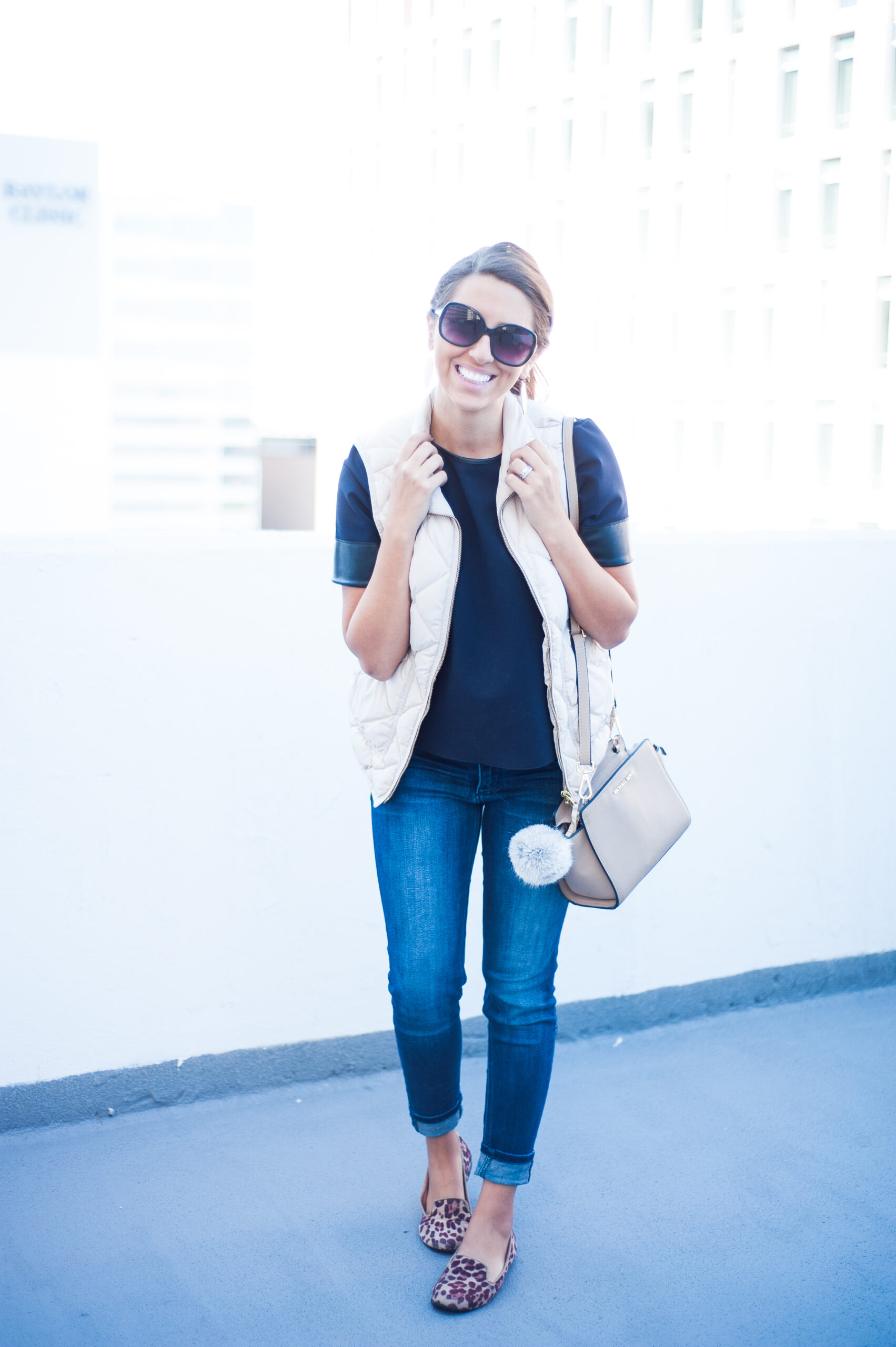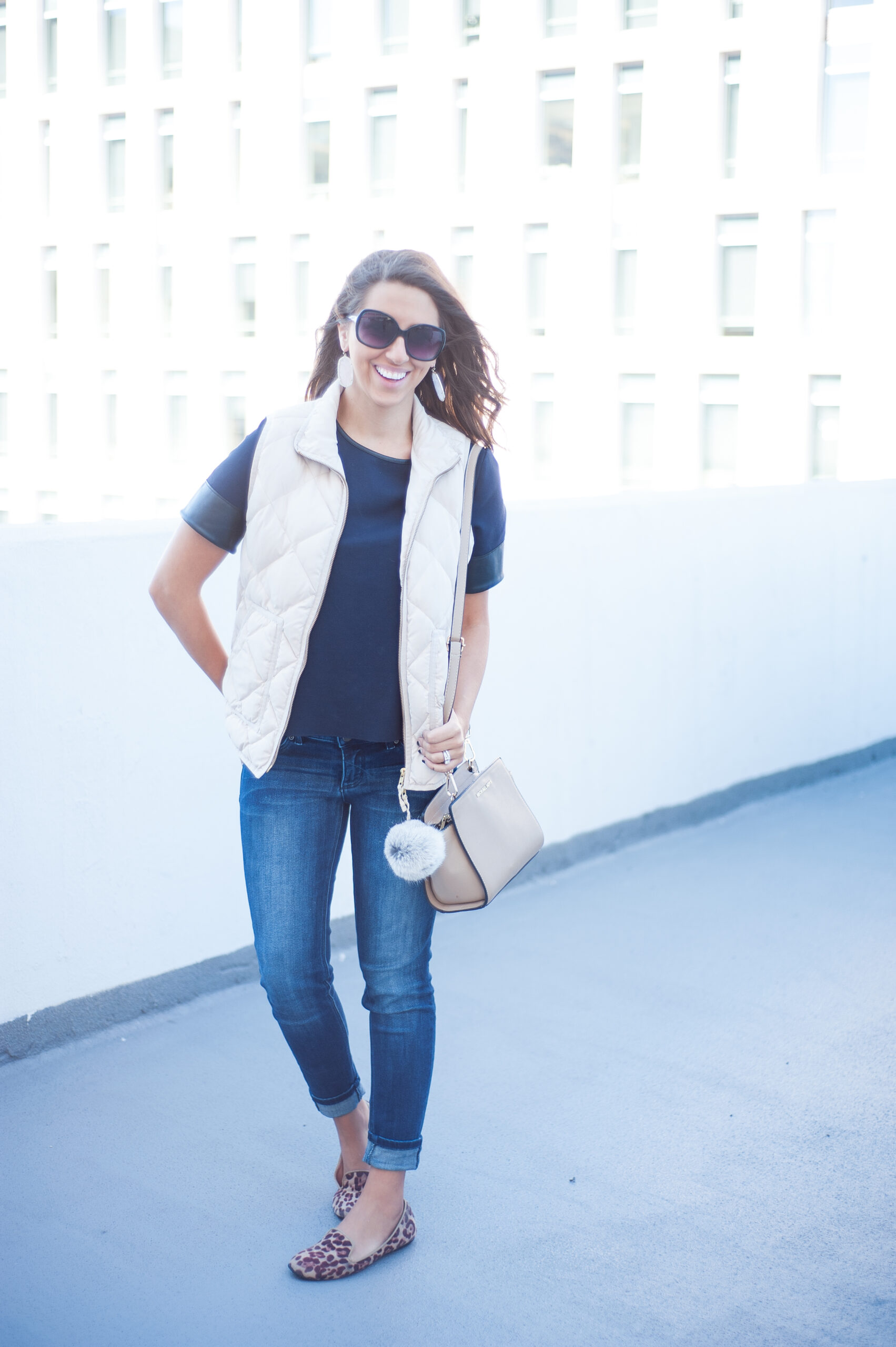 Vest: JCrew (Old Navy option here) | Blouse: JCrew | Jeans: Newyork & Co (on sale) | Bag: Michael Kors | Puff Ball: Amazon | Earrings: Kendra Scott | Flats: Dolce Vita
Yall, I wouldn't be lying if I told you this is my go to uniform all year round. Especially for around this time of year where it is still so hot outside. Don't let us fool you, Houston is still SO HOT. So a light shirt with a puffy vest is the perfect comfy casual ensemble that I live in. Now these jeans are from Newyork & Co and I would of never of thought to go jean shopping there but let me tell you, they are everyone's secret. These jeans linked here (on sale) feel like jean leggings and jean leggings but not actual jean leggings are my thing (if that makes sense lol). I am all about comfort with pants and why I am so darn picky when it comes to them. So I either wear leggings, Newyork & Co, or dresses lol. True story.
Anyways, thank you all for stopping by! Yesterday was Ted and I's 4 year engagement anniversary. Man does time fly. We celebrated the only way we knew how, beer, wine, cheese, meat spread, and a movie. Our favorite kind of nights together (plus this blog post). Hope you all have a fab Thursday!