How To Style a Slip Dress 6 Different Ways
Slip dresses have been in my closet for years. And when I say years, I mean it! I've been wearing them since before I had kids, rocked them with my baby bump, and still find myself wearing one from time to time lately. My favorite things about slip dresses is how versatile they are! They look so chic and elegant on their own, but they're also really easy to accessories, layer under t-shirts and jackets, and can be worn with almost any kind of shoe. I recently found a stunning and affordable slip dress from Walmart that I'll show you how to style 6 different ways!
The Dress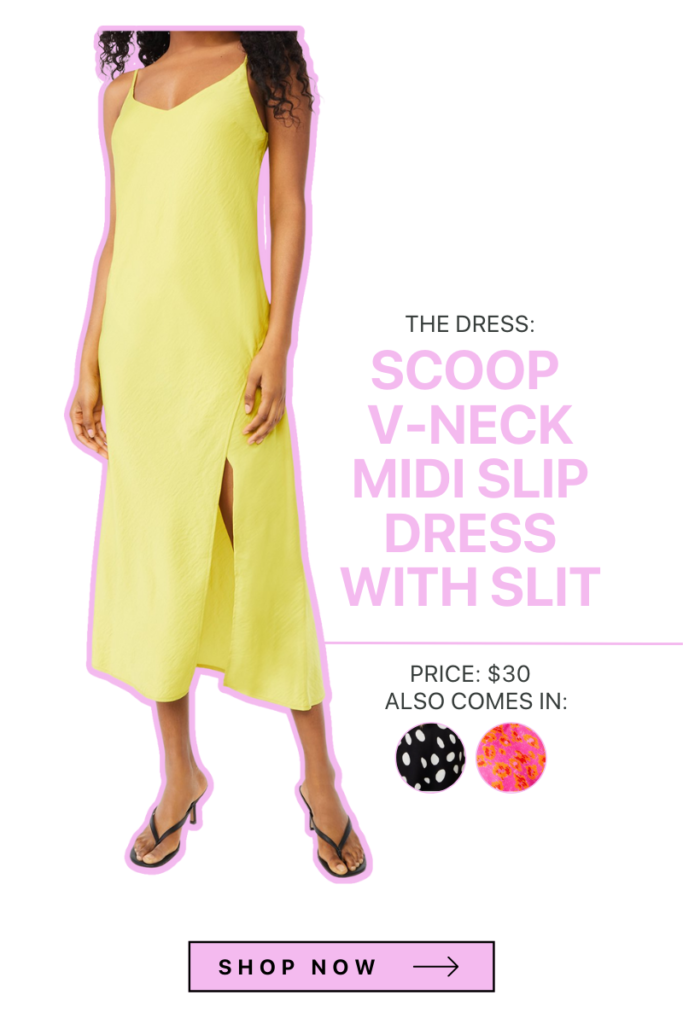 Told you this dress was so pretty! The yellow instantly caught my eye and is the perfect pop of color for spring. The thing I really like about this dress though is the slit! Most slip dresses have a small slit on the side, but I love how this one crosses over in the front. It adds a little more movement and shows a little more leg than most slip dresses do. I would say the dress runs TTS—I ordered a small and feel like it is loose enough in all the right places, not too tight in the chest or tummy.
Look 1: Simple & Elegant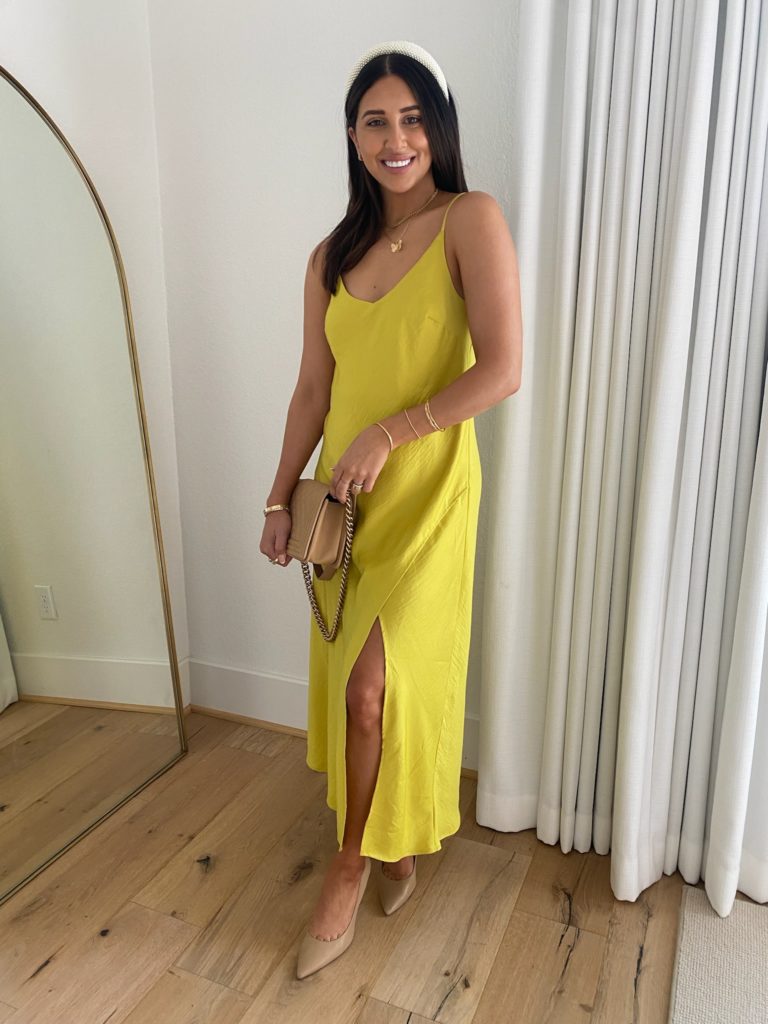 I let the dress really stand out for this look and just stuck to simple, neutral accessories. This would be so easy to throw together for a dinner/luncheon, or even a bridal shower this spring.
SHOP THIS LOOK

Look 2: Comfy & Cute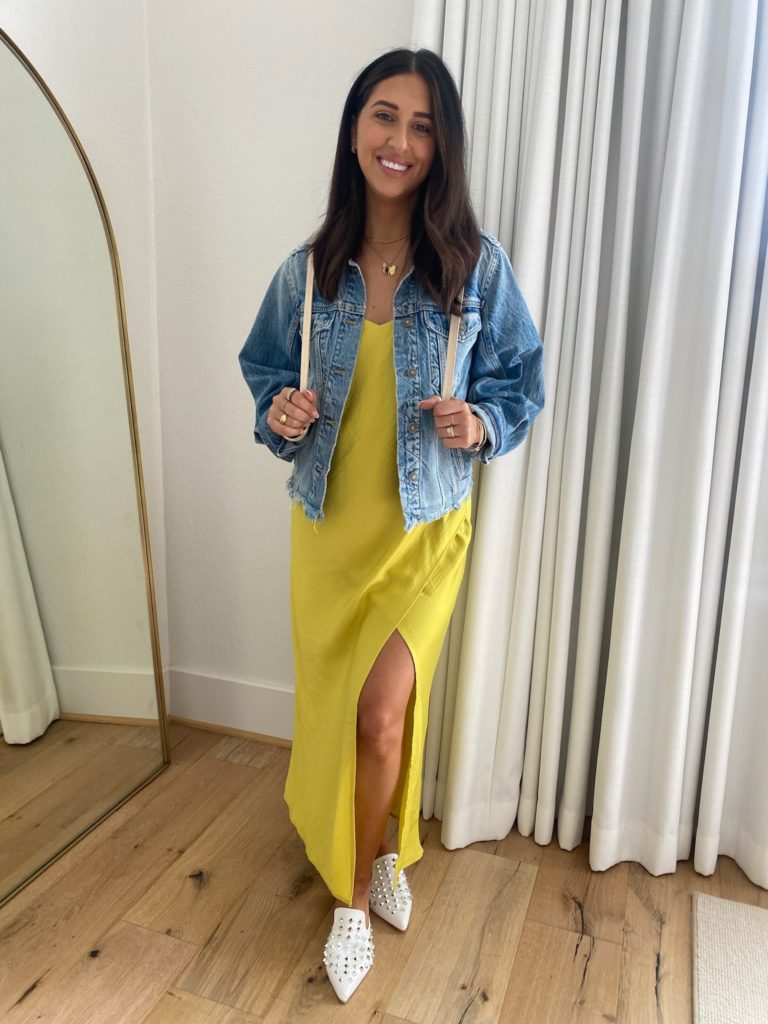 One of the easiest looks to wear in the spring and summer is a dress + a denim jacket! Layered my Detre jacket (will link a similar jacket below) over this dress and added some studded mules and a backpack. You could definitely swap out the mules for white sneakers for a slightly more casual look.
SHOP THIS LOOK

Look 3: Spring Rodeo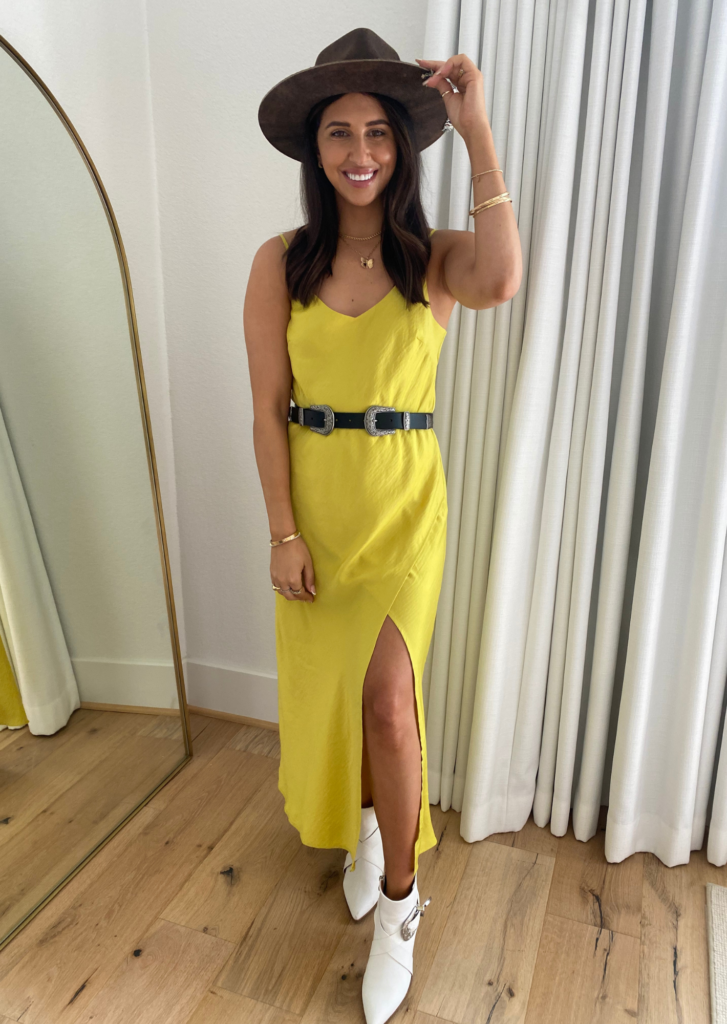 Western-inspired styles are really popular this spring. I'm sure so many of y'all have invested in a cute pair of white cowboy boots! Adding those + a fun hat with this dress is a unique take on the rodeo/western look but still pretty simple.
SHOP THIS LOOK

Look 4: Beach Vacation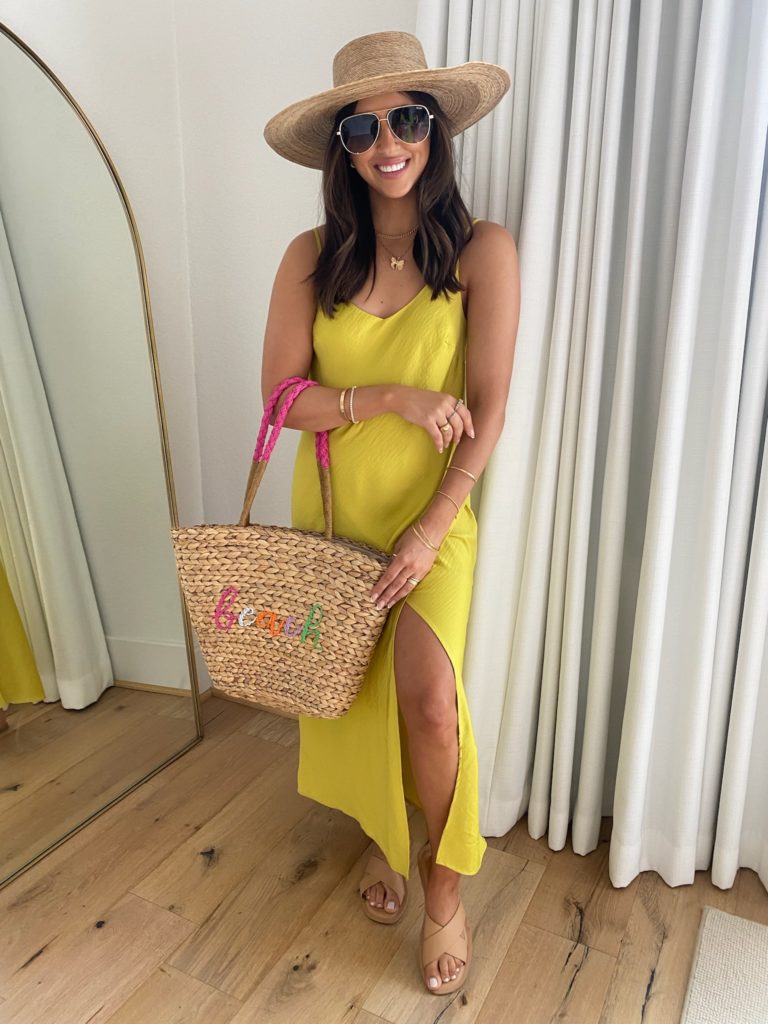 Pack this dress with you on your next vacation and you'll be able to rewear it so many times! This would be an easy outfit if you're out shopping during the day, or sightseeing on vacation. Loving straw hats and bags this year, you can find them everywhere right now!
SHOP THIS LOOK

Look 5: Elevated Athleisure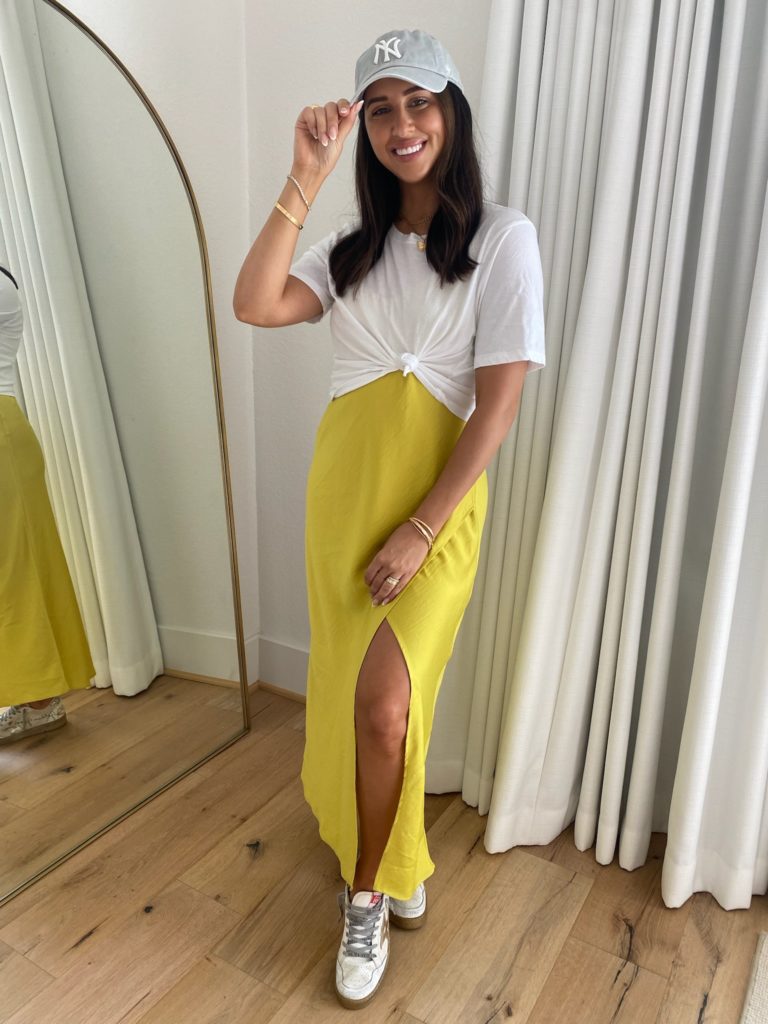 By adding a knotted tee over this dress, it looks like it's a skirt! Such a simple way to make this dress look like a totally different piece of clothing. Pair with a baseball cap and sneakers for a comfy, but put together look!
SHOP THIS LOOK

Look 6: Dinner Date
This is definitely more of an evening look with the all black accessories. Love how this dress looks layered underneath a jacket and with some heels!
SHOP THIS LOOK

SHOP MORE SLIP DRESSES