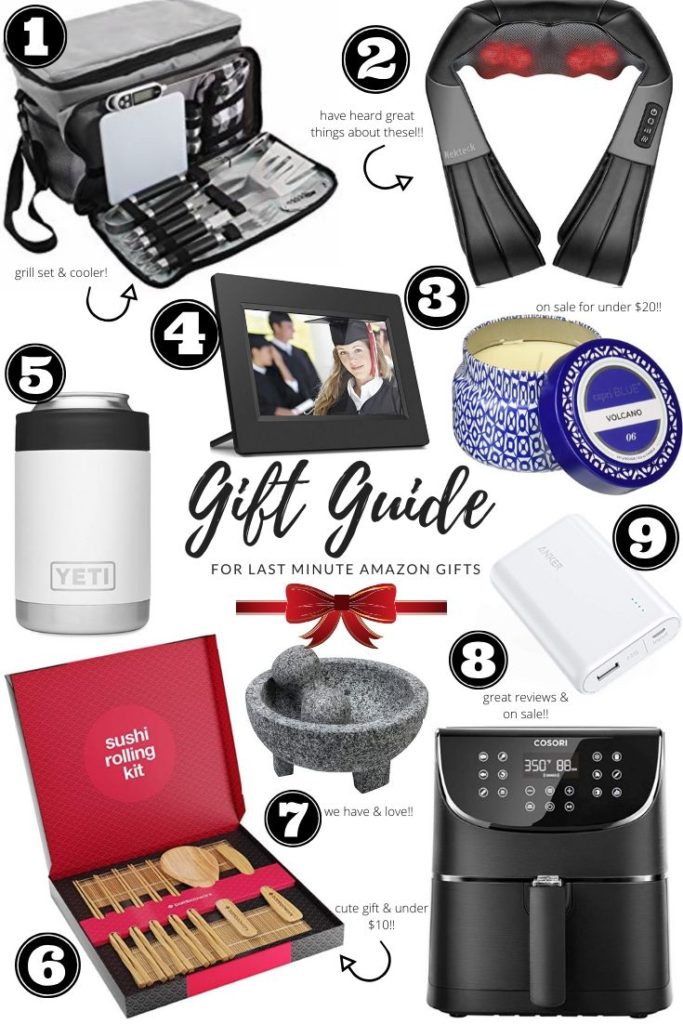 1. Cooler: This thing is so neat! It's a cooler with a built in grill set. I just ordered one today!
2. Massager: I have seen and heard so much about these things so thinking I need to give it a shot! UPDATE- just saw this one sold out until 12/22 in black so here and here are a couple other options that have great reviews!
3. Candle: This were one of the top items yall suggested and this one is on sale for $18!!
4. Frame: Love this digital frame! Looks so sleek and a great price! Here's another one thats a little more pricey but I love because of the smart features!
5. Yeti: I have raved about all sorts of Yeti's as gifts since they really are so good to give!
6. Sushi Set: I think this is super cute for any sushi lovers!
7. Spice Grinder: We have one of these and really love! You can authentically make guacamole or salsa and looks great serving!
8. Air Fryer: Have been looking into these and this one has really the best reviews for the price PLUS its on sale!
9. Portable Charger: This is a great affordable charger! Has good reviews as well!
Other Ideas: