Nordstrom Holiday Outfit Inspo
It's December and you know what that means—all things Christmas! From dinners with friends, gift exchanges to holiday parties and Christmas dinner, I love any excuse to dress up and get cute and festive! Went on the hunt for some cute holiday dresses at Nordstrom and grabbed a couple great options along with some sweaters that I'll be wearing all winter long. Nordstrom is seriously one of the first places I check when it comes to good quality pieces or event dresses. They have so many great brands and an endless selection of dresses! Hope this gives you some inpso for your outfits this holiday season!

Black & White Sweater (small): definitely a statement sweater, but the black and white matches with so much!
Scalloped Sweater (medium): thought the scalloped edges and pom poms on this sweater were so darling. I'll caution you that if you have sensitive skin, you might find this one on the itchier side.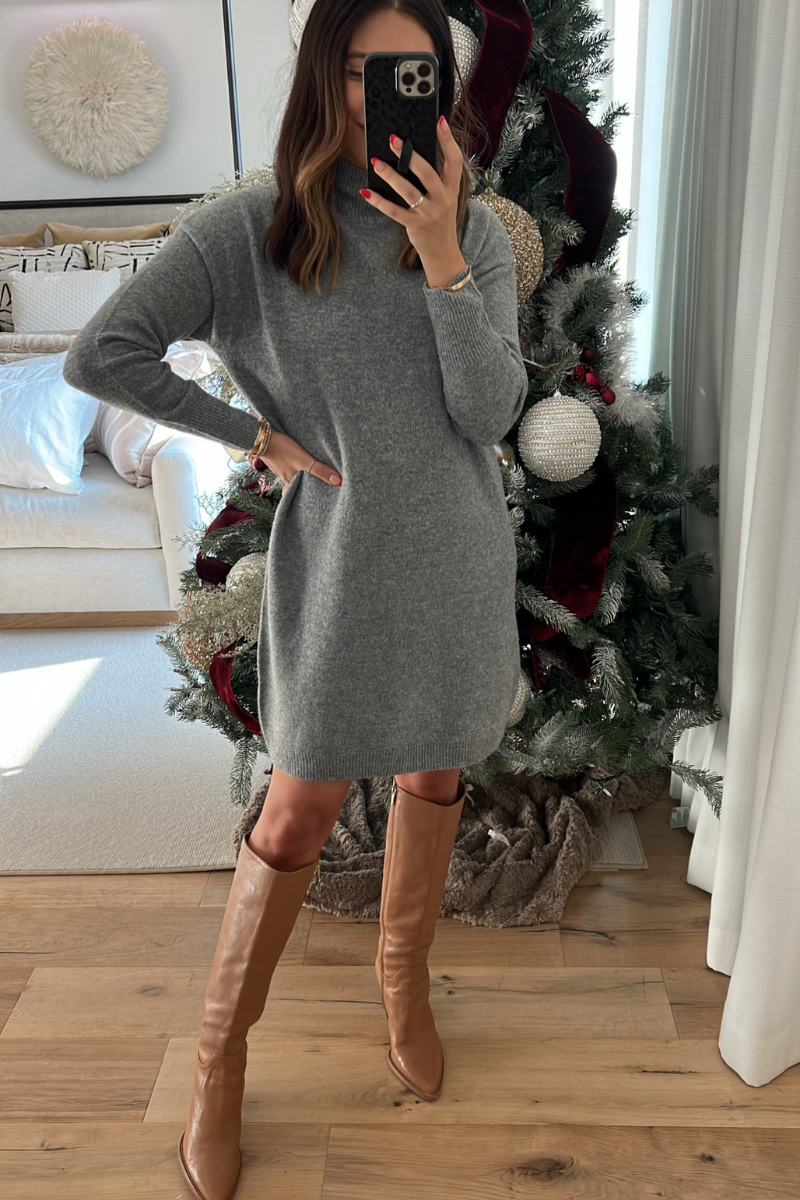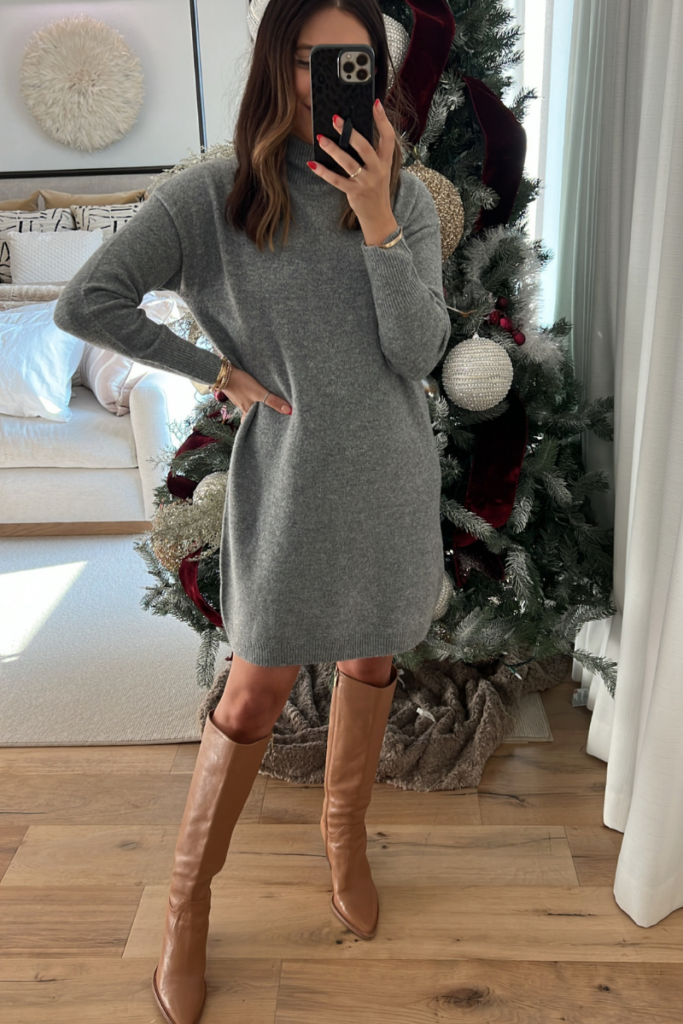 Sweater Dress (small): we loooove a good sweater dress, do we not ladies?! This one from Topshop is one of my all-time favs—I keep an eye out for the new version every year. It's not too fitted in the body, fitted just right in the sleeves and has the perfect turtleneck length so you don't feel suffocated by it!
Sweater (medium) | Boots (8): I love pretty much Free People everything so this sweater was no exception! Also got this boots in recently…thought they were too trendy for me at first but I think they're growing on me!
Sweater (medium): another great find from Topshop! Such a timeless sweater!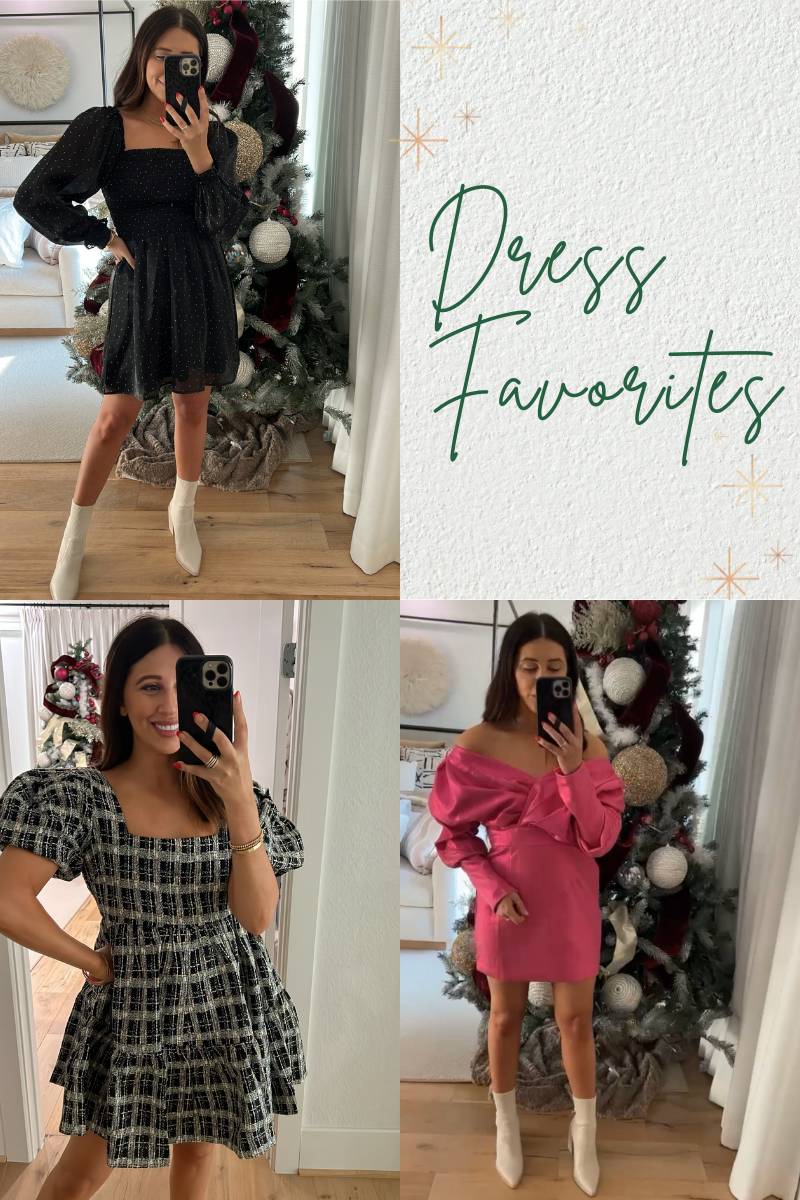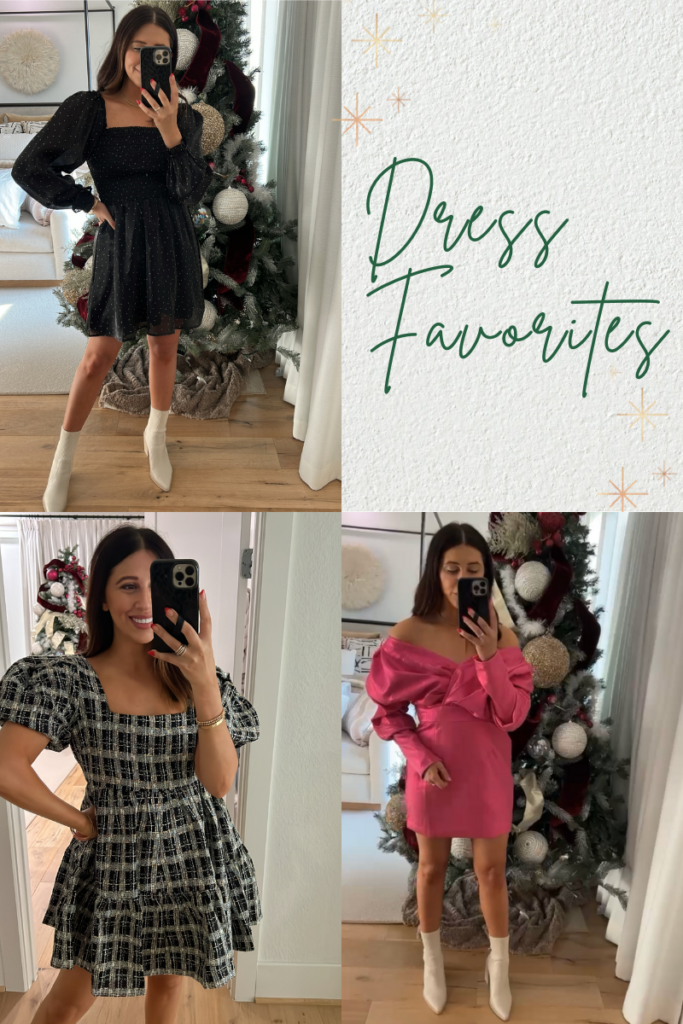 Dress 1 (small): Loved the ruched bodice on this dress and the flowy fit. The pattern is less shiny in person than it looks online, but still so pretty.
Dress 2 (small): This tweed dress reminds me of business professional meets party dress haha. Such a fun babydoll fit with puffy sleeves. I think this would be perfect for a holiday office party!
Dress 3 (medium): Saw this online and immediately added to my cart! Not very often you get to wear a pink foil dress, so the holidays are the perfect excuse! I'd consider sizing down in this if you're in between sizes.

Thank You Nordstrom For Partnering On This Post!