Vday Looks with Sis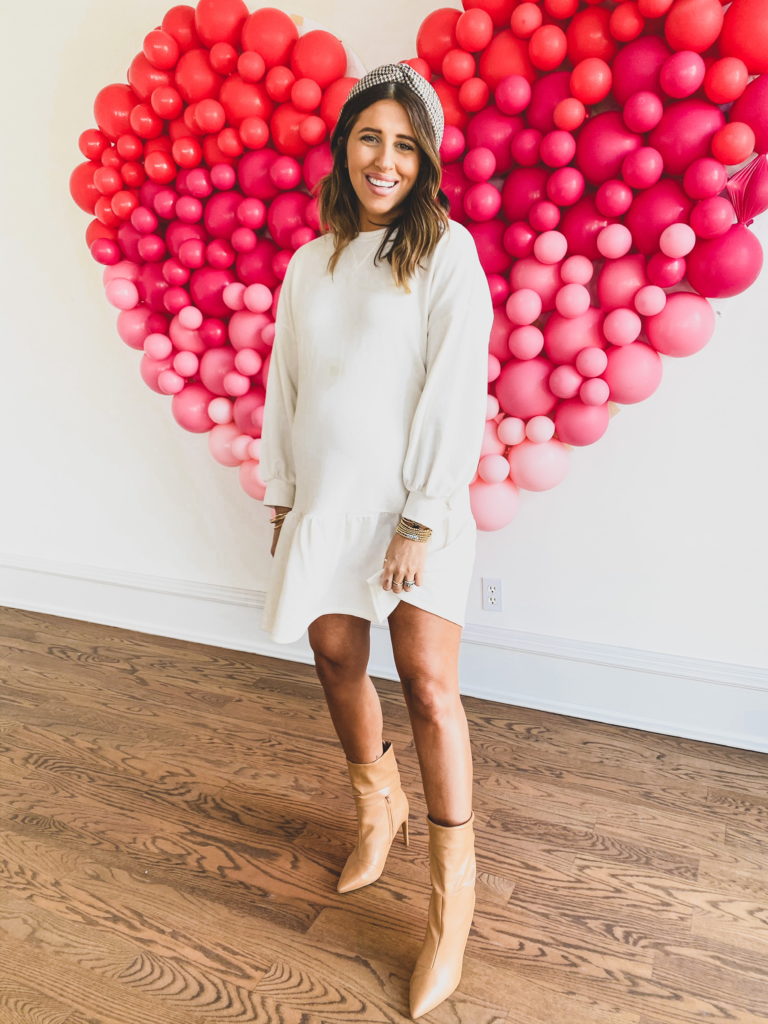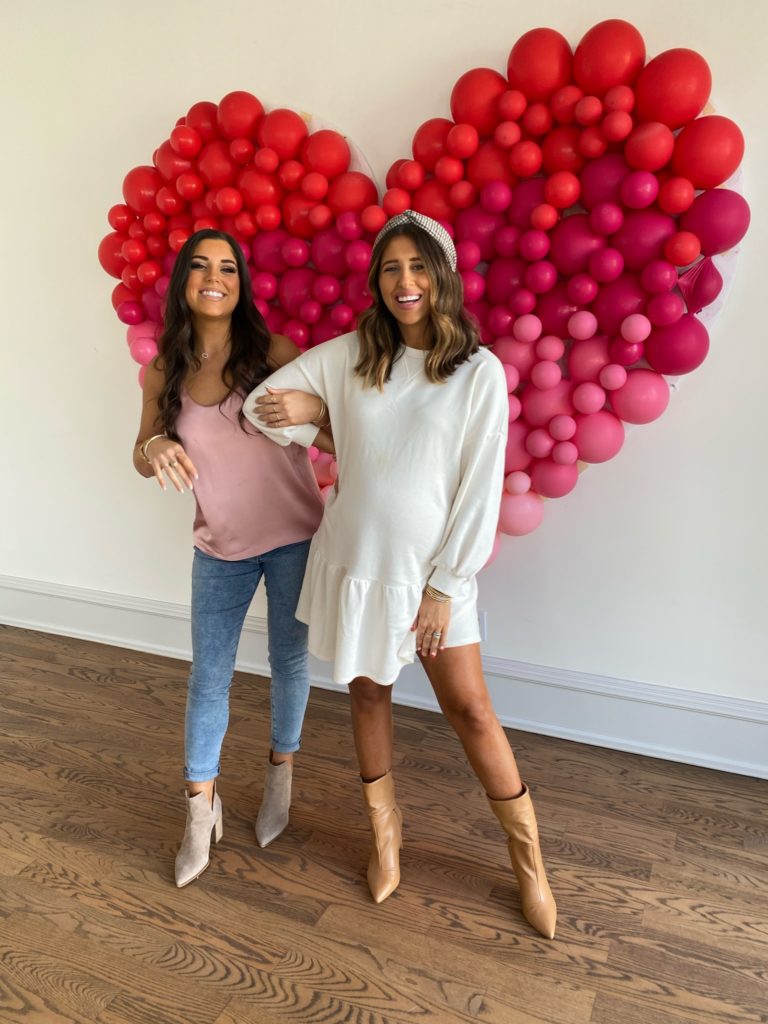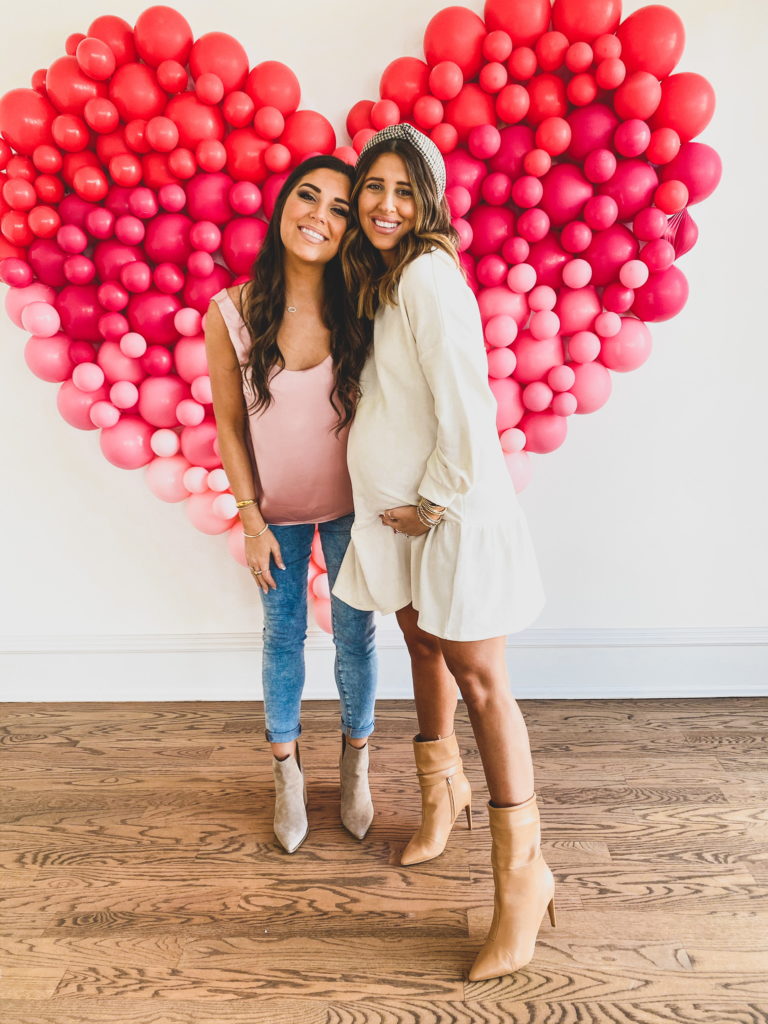 Had a little sister date this week! Katy has been sleepover this week and it has been so nice! We've worked out everyday, made drinks and had so many laughs. She also loves cooking so she's been making me yummy, healthy(ish) meals. We wanted to get out of the house and the place I had my baby shower in Houston was doing a little vday popup so we went to take some pics. It's something small but we will have those pics to look back on for years. I'm sure y'all have heard my motto before "always take the picture" because being able to look back on those memories is priceless.
My outfit// Dress | Shoes(on sale)
Katy's outfit// Top($15 on sale & reversible) | Jeans
Wanted to share my new order from Express. Of course had to share a couple with Katy lol I'm sure she will be taking some of it home(If you're sister doesn't steal your clothes is she even your sister??). I also rounded up some sale find they are having. All under $30 and some really good spring finds!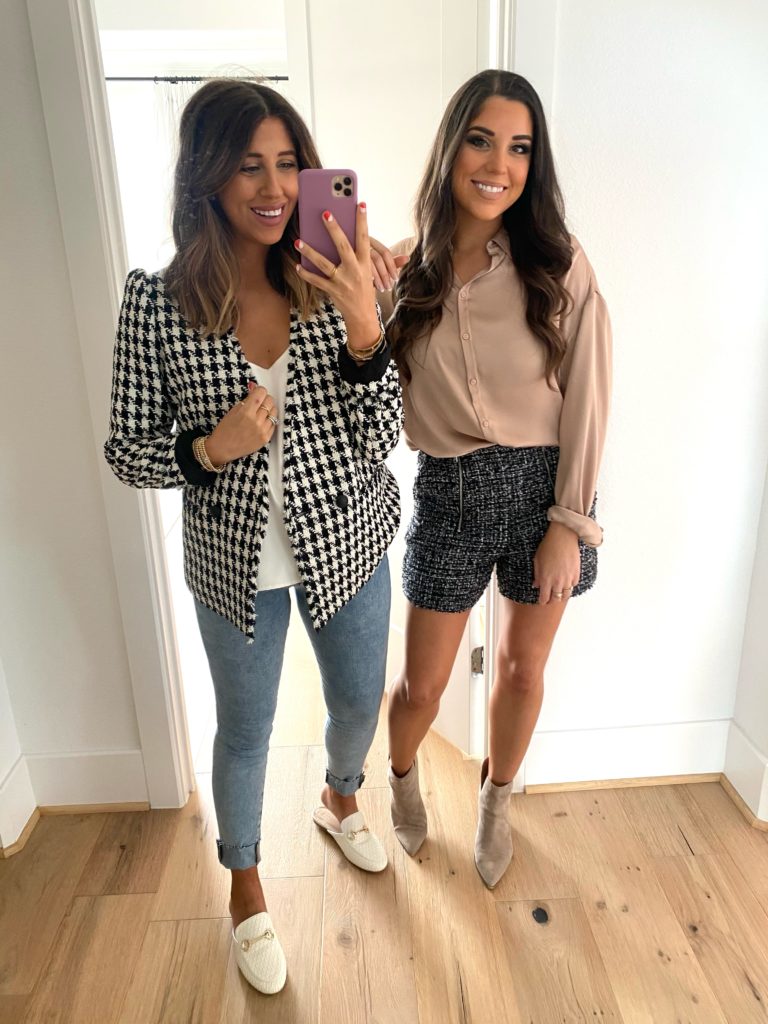 My outfit// Blazer($58 in cart!!) | Jeans
Katy's outfit// Top(oversized so it's comfy and great staple) | Bottoms(sale!)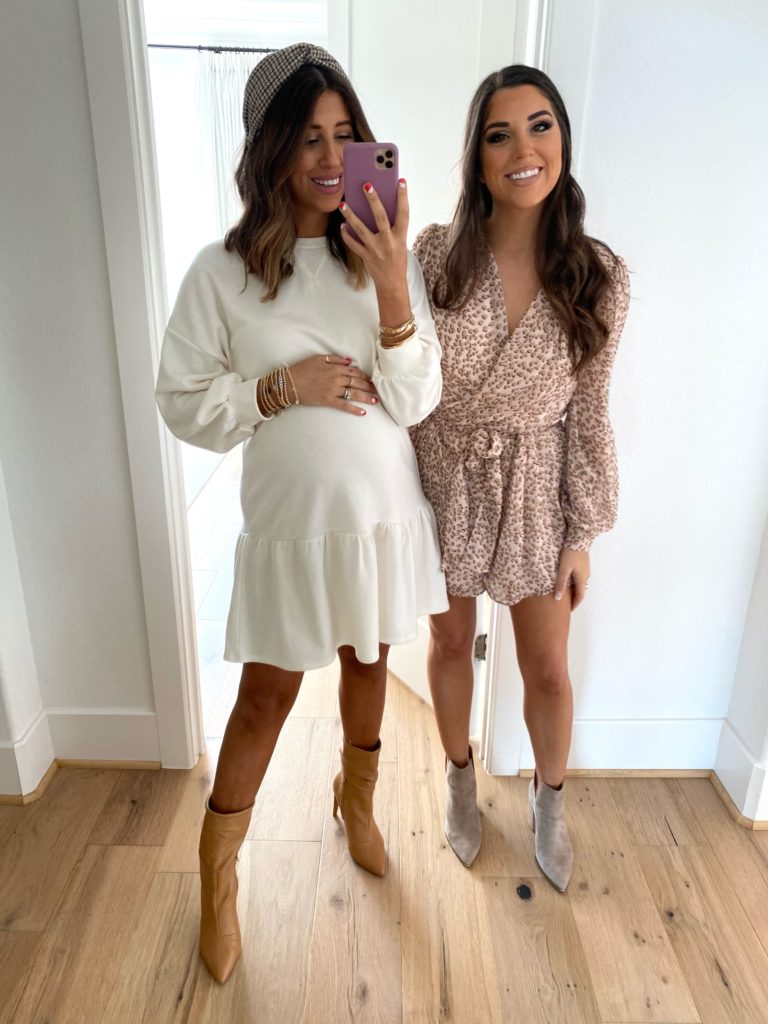 My outfit// Dress | Boots(on sale!)
Katy's outfit// Romper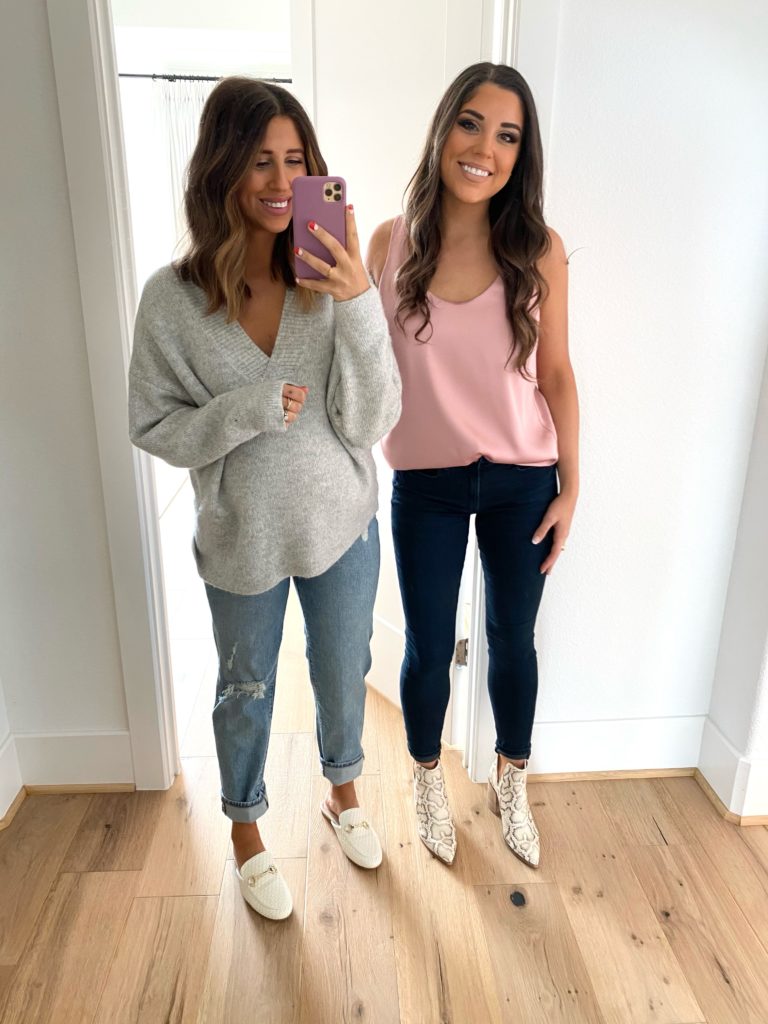 My outfit// Top($15 on sale!) | Jeans
Katy's outfit// Top($15 on sale & reversible)| Jeans

*all linked – click photo to shop*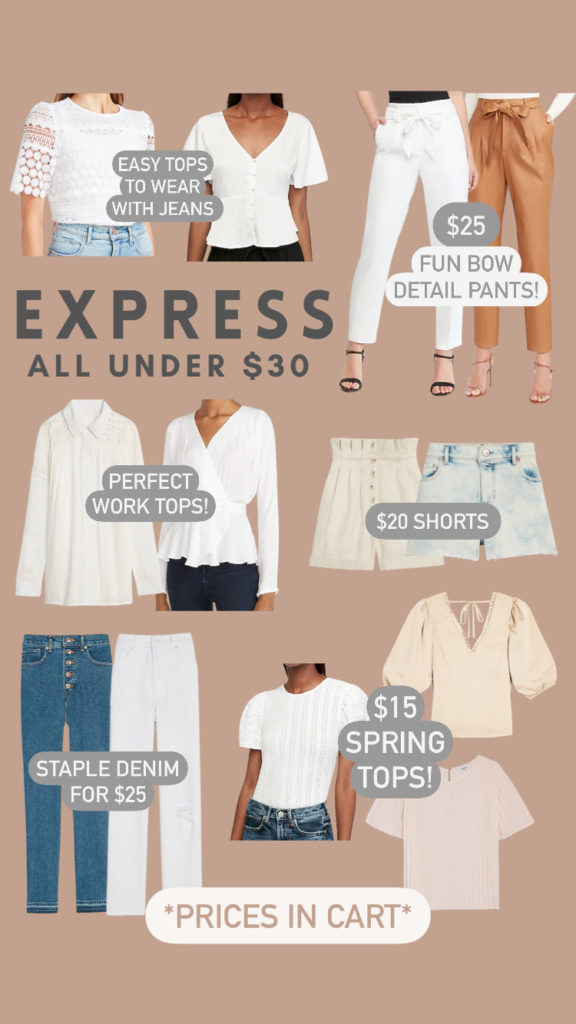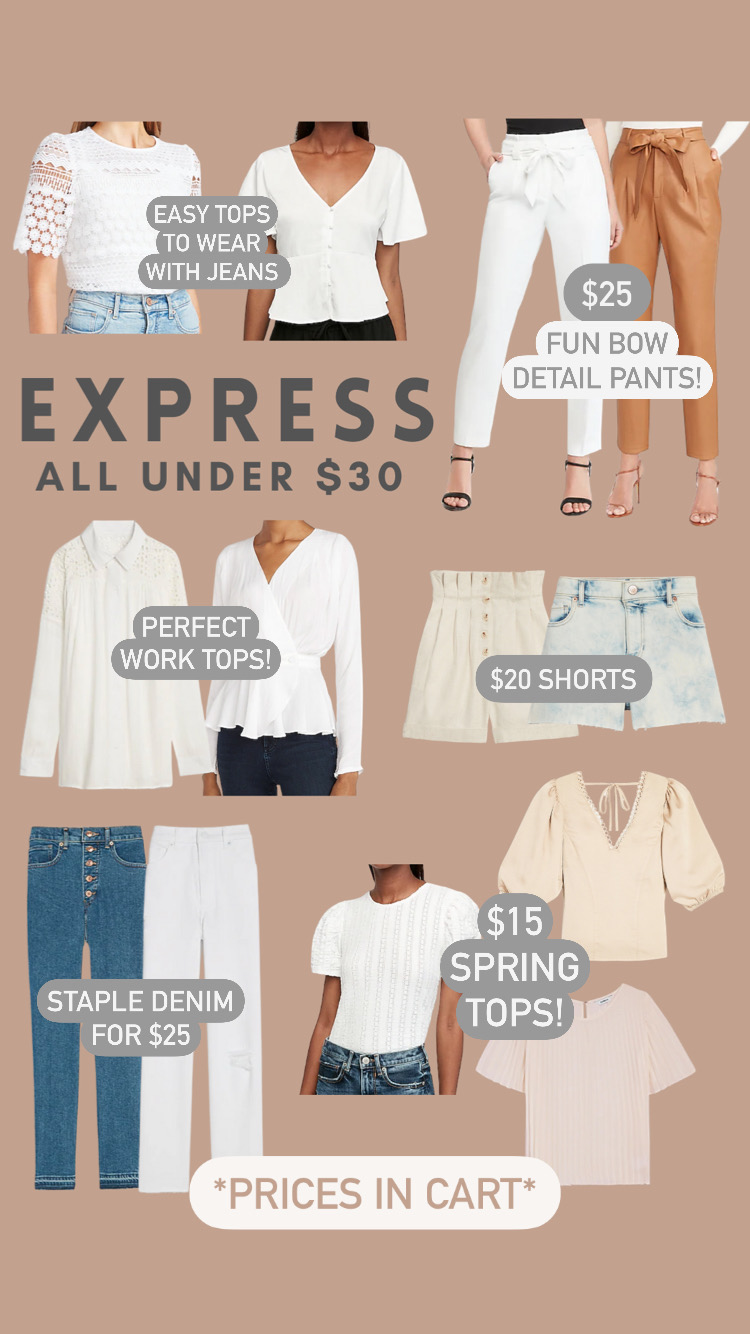 Thank you Express for Partnering on This Post