Gift Guides 2021: 0-24 Months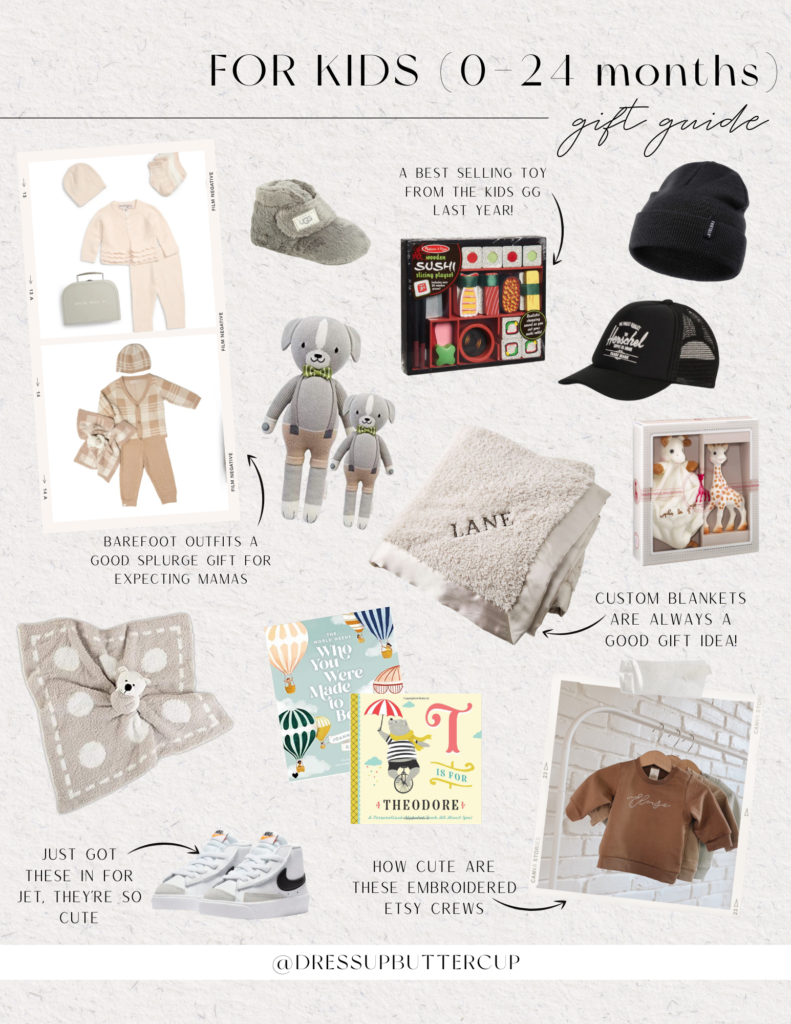 Barefoot Dreams Cardigan, Pants, Socks, Beanie & Suitcase Set | Barefoot Dreams Cardigan, Pants, Beanie & Blanket Set | UGG Baby Slippers | Cuddle + Kind Doll | Melissa & Doug Sushi Set | Hershel Trucker Hat | Black Beanie | Personalized Baby Blanket | Sophie la Girafe Plush Toy & Teething Toy | Barefoot Dreams Mini Blanket with Buddie | The World Needs Who You Were Made to Be Book | Personalized Alphabet Book | Custom Hand-Embroidered Baby Crewneck | Baby Nike Kids' Blazer Mid '77 Sneaker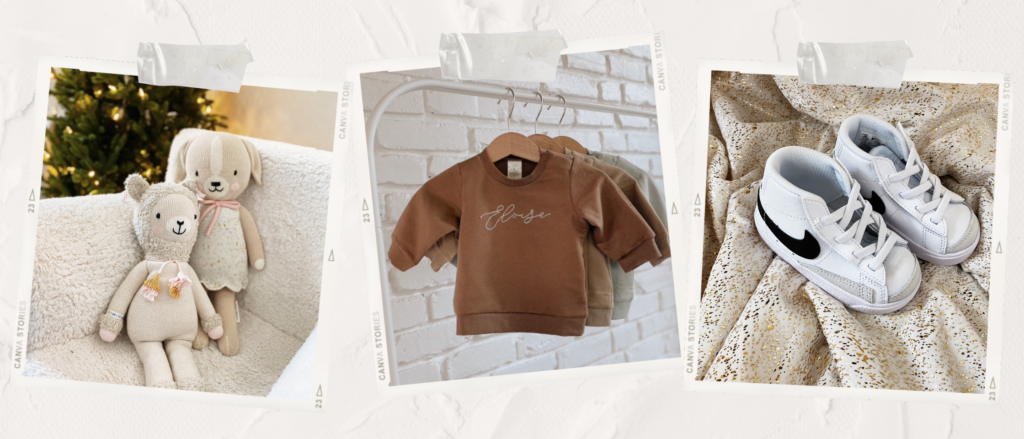 Personalized Alphabet Book | Custom Hand-Embroidered Baby Crewneck: Personalized sweatshirts and blankets are such a thoughtful gift and something that most people wouldn't necessarily order for themselves.
Cuddle + Kind Doll: These dolls are handmade by women in Peru and are so soft!! Each animal comes with its own birthday, personality and favorite quote and for each doll purchased, they company donates 10 meals to children in need. Such a cool gift that gives back!
Baby Nike Kids' Blazer Mid '77 Sneaker: Just ordered these for Jet because they're so stinking cute! Love baby sneakers with sweatpants and a beanie.