DM Round Up
June Week 2
What neck mask do you usually use?
Last summer I started using this Amazon one but wasn't convinced they actually worked until I saw a few of the skincare experts I follow say they're amazing! I also ordered this other one and pretty much alternate! Their advice was to be consistent and try to wear it for up to an hour. I feel like I've seen a smidge difference! That with ice rolling, gua sha tool, and Clarins depuff mask lol! I'm the worst at before and after photos.
What straws do you use for your juice?
These reusable straws are my fav! Love that they have a wider opening and a silicone top. The set also comes with a brush to clean them.
What bra do you wear with the Free People tanks?
Since I don't really have big boobs, I don't usually wear anything underneath my Happiness Runs Crop! If I want some more coverage I'll usually wear my Nippies or a strapless!! Sam said she would size down in the tank if you're looking for a little more support!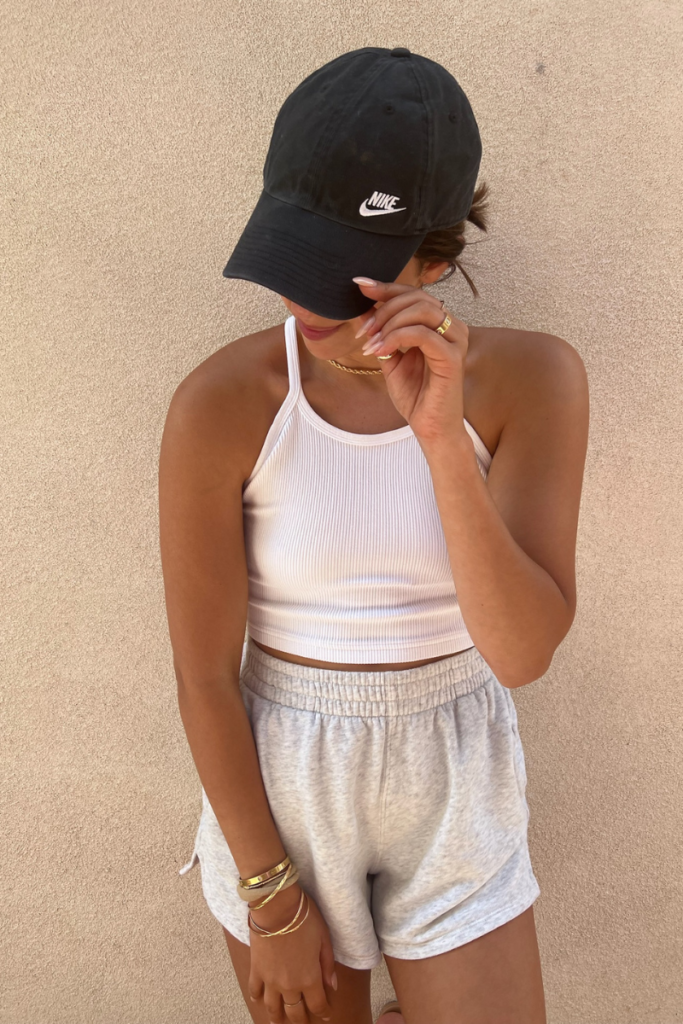 Can you link the grey set you wore to the pool this week?
The top and shorts are from Target and they're technically PJs haha. These matching sets are so in this summer, so I think anything goes! Wearing a medium in both.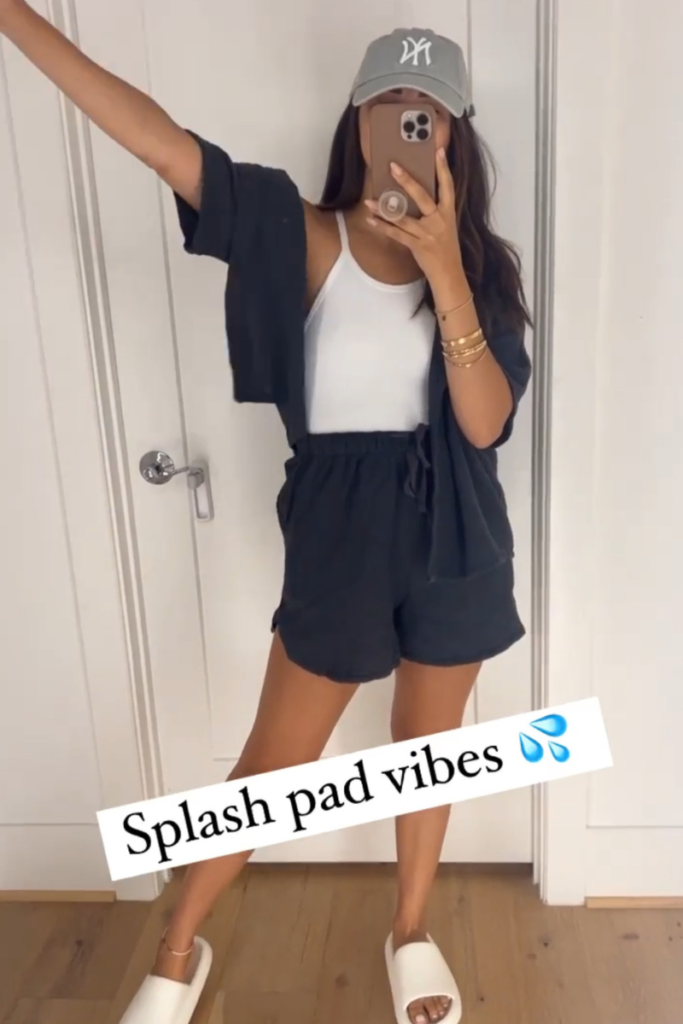 Shop Other Matching Summer Sets

Can you link Jet's stand/step stool?
This one is similar to the stool we have! These are great safe way for toddlers to help at the counter or table without having to stand on a chair or a regular stool.
Where were your suits from at the waterpark?
My black one piece was from Walmart, Jet's shirt was Binky Bro and bottoms were Cotton On, and Rosie's suit was part of our matching family set from Show Me Your Mumu!
Who did your brows? They look amazing!
I just had my final session with Alex from Fine Line Tattoo in Houston. She's worked miracles on my brows to get rid of the red pigment from old microblading. I shouldn't have to go back to get them touched up for a few years now!
Link for your sweater tank!
Just got this tank in my last Nordstrom Order. It's an oversized sweater vest/tank and is easy to wear with shorts in the summer since it's not too thick but will definitely be wearing with jeans into the fall! This helped me justify the price tag a little bit.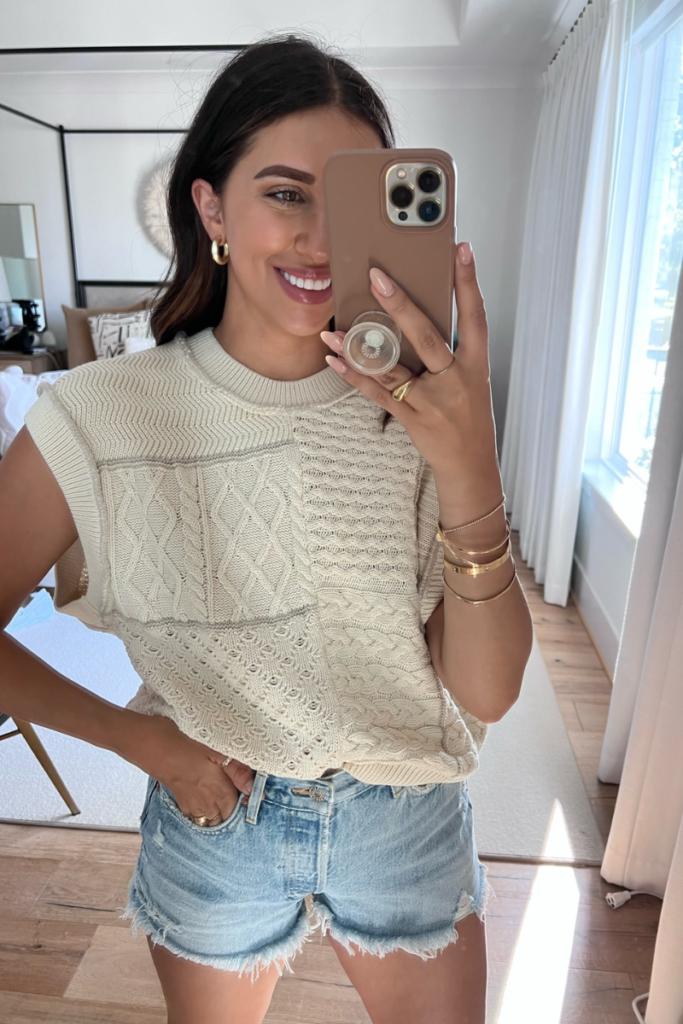 Where are your barstools from?
I can't find the original ones we have but I spotted this set from Marshall's the other week that are SO similar!