DM Round Up
March Week 4
Answering your most asked questions and sharing links to the most requested items from last week!
Can you share your flower earrings?
They're from Baublebar but here's a similar pair from Amazon!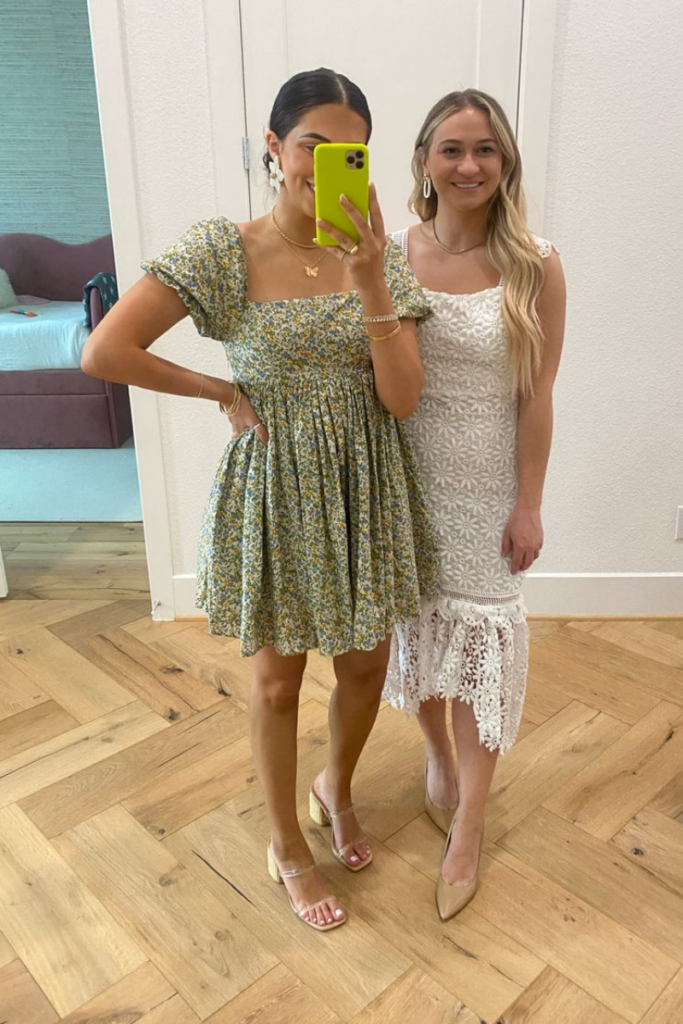 Result of the birthday party poll!
One of Rosie's friends had a birthday part last weekend and it got me thinking about birthday etiquette…I asked y'all 1) who I should be inviting a first birthday party and 2) if Rosie gets invited to a birthday party, does the whole fam go or just me and Rosie?! There were mixed answers on both but lots of y'all saying to just invite close friends and family to Jet's first birthday and keep it intimate. 86% of y'all said if your kid gets invited to a birthday party that only one parent should be going with your kid! I had a lot of DMS saying if you are unsure just ask which I think is great and stops us moms from overthinking.
Did you size up in the nude maternity dress?
I think I ordered a small! It's really stretchy so I would say TTS, but maybe a size up depending on how far along you are. My friend Haley borrowed my dress for her baby sprinkle and thought it looked SO good on her. The nude dress is in stock at Nordstrom, but I also found the same dress in hot pink on Revolve.
SHOP OTHER BUMP-FRIENDLY DRESSES

Do Red Dress dresses run TTS?
I think so! I wear a small in pretty much all of their dresses and so did Sam. For reference, Sam and I are both 5'3 and are wearing a small in each dress.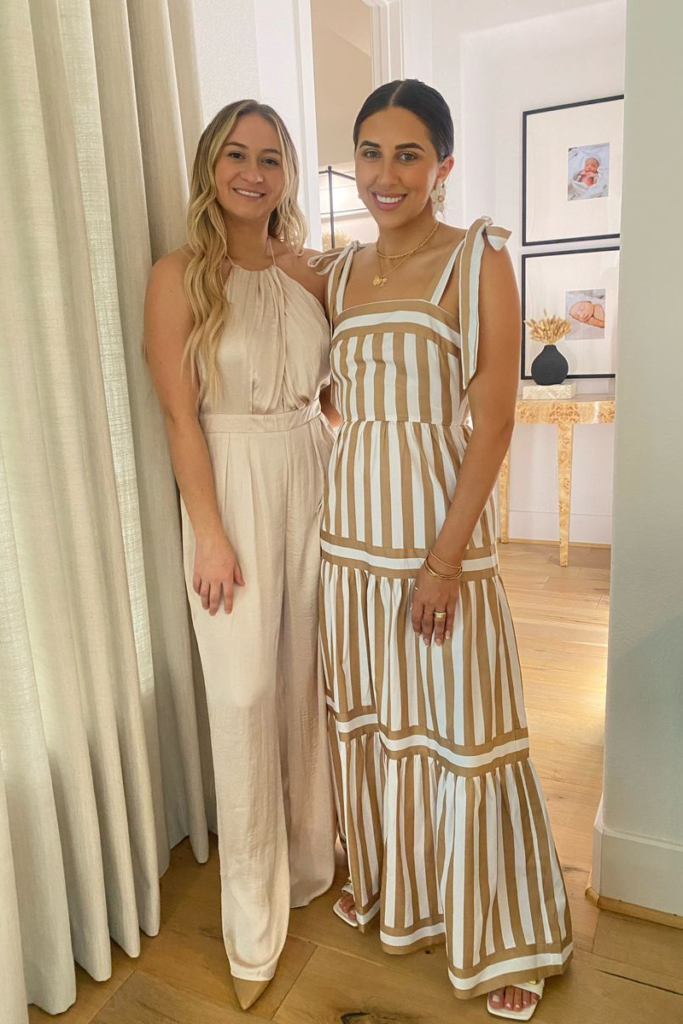 Please link your checkered top, I'm obsessed!
This peplum top is from Nordstrom! Ordered before I saw this Forever21 top that's a really similar style and like half the price. Both would be really cute tops for spring!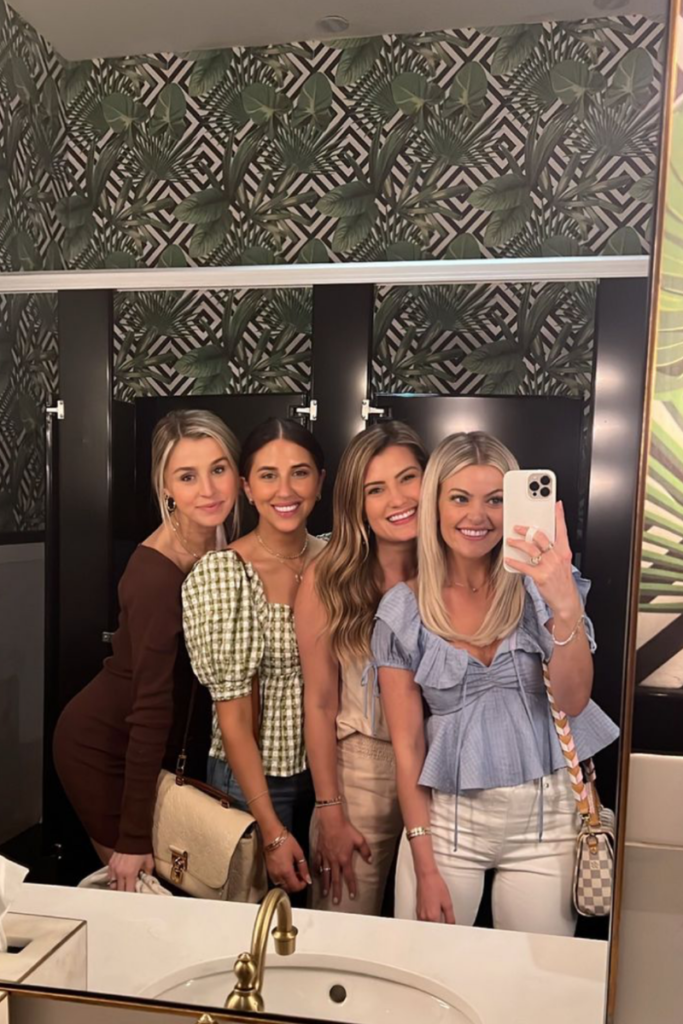 SHOP SIMILAR TOPS

Where is your black jacket from?
Target—it's the same as the purple windbreaker set I got from there a few months ago! Cute athleisure piece to throw on with leggings or jeans. Looks like only a few colors are in stock so linking a similar black windbreaker here!
What size did you order on Amazon dress?
I ordred a small and would say it's TTS. The top is smocked and really stretchy and overall a comfy dress. Love the bright colors and prints they have!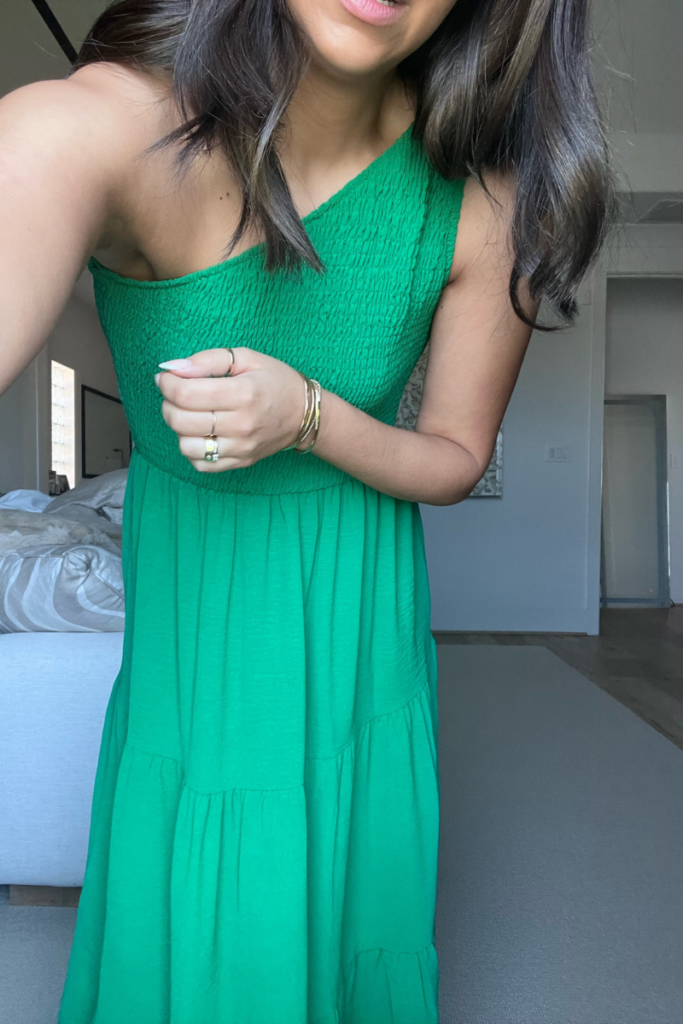 Where was Sam's shower at?
Katy and I hosted Sam's shower at Casa Nomad in the Heights! It's a Tulum inspired bar/restaurant which we thought was so fitting since Sam is getting married in Tulum next month. It's a smaller venue, fits around 40 people and is mostly an outdoor patio lounge. Food and cocktails were so good and was just really pretty overall! We called a few weeks ahead of time to reserve the space for the shower.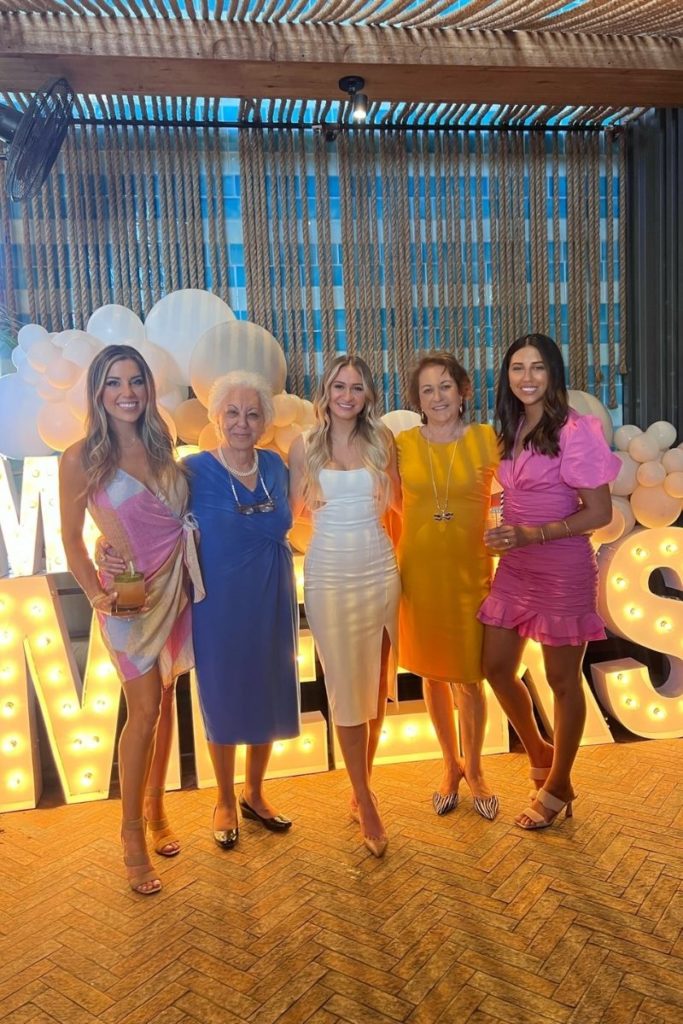 Katy and Sam's dresses plz!
Katy's dress was a dress I ordered from Lulus that she stole from me before I could wear it lol. I asked Sam and her dress is from Nordstrom and under $100! Both so stunning in person. These are similar pumps to Sam's and a similar pair to Katy's heels! We tried on a few other bridal looks last week and rounded up some white dress options here if you're looking for one!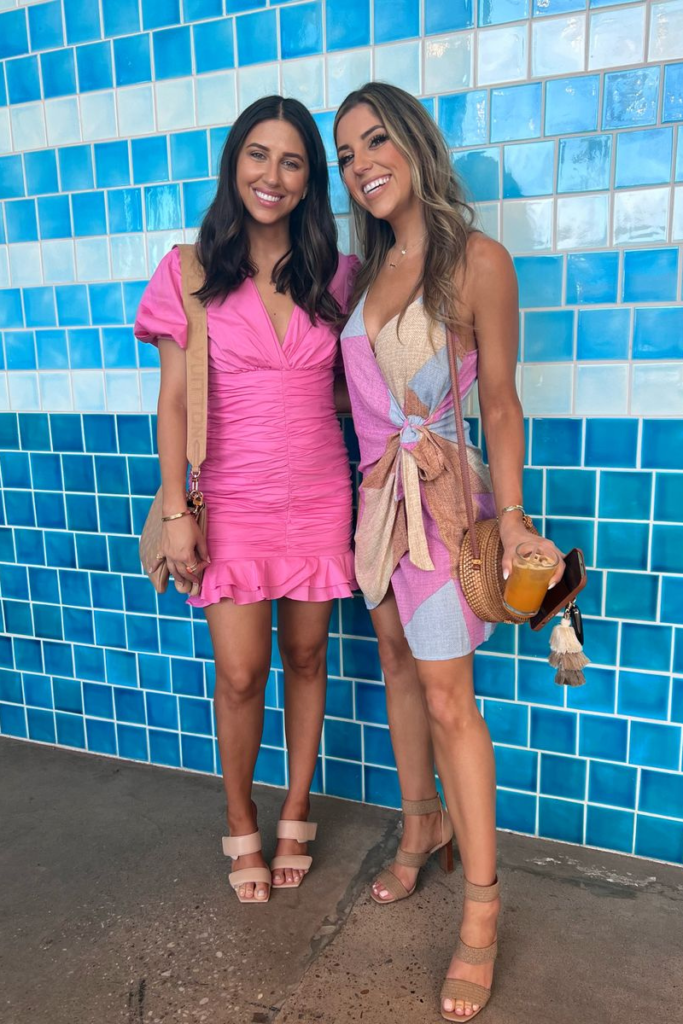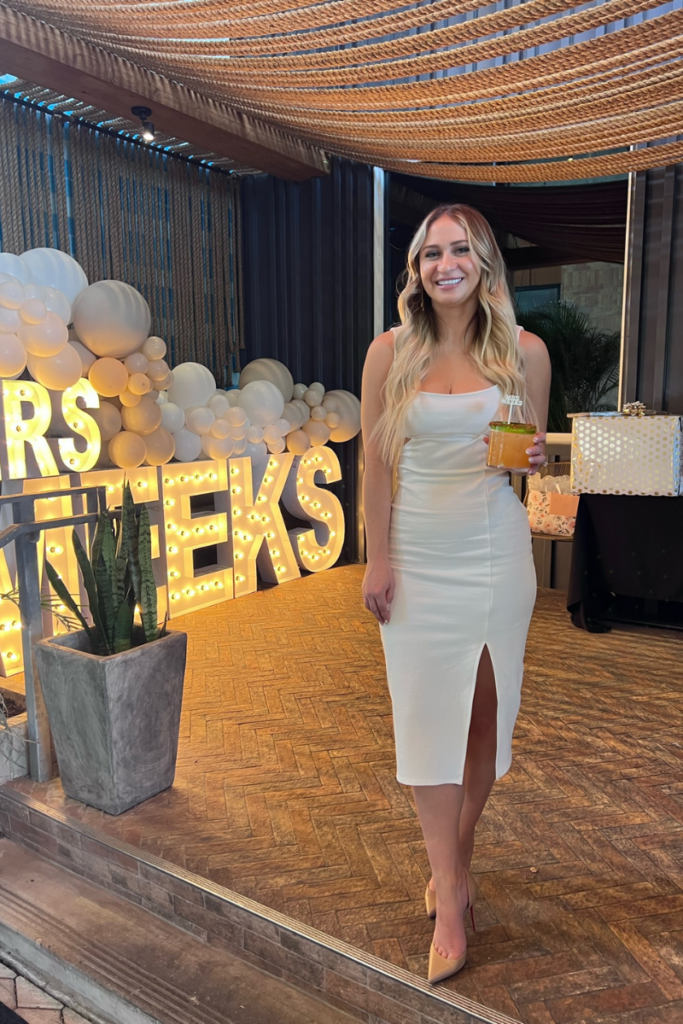 SHOP MOST REQUESTED LINKS