DM Round Up
Are Hello Bello diapers as absorbent as other brands?
100% yes! I was skeptical at first if the Hello Bello diapers would actually be good quality since the prices are so good and I've been really impressed. We haven't gone back to any others since switching to these. I tested a few other diapers last month to compare the absorbance and these were by the far the winner! If you've never ordered before you can use the code AUG30 for 30% or AUG5 for $5 off if you already order from them!
Where is your bed frame from?
Our interior designer ordered our bed from RH when she did our room a few years ago and we've loved it! I searched or a while and couldn't find a lot that were super similar that were in stock and affordable but this one is close! You can find other furniture and decor from our Master in this blog post!
Where is your white button down from?
It's the white Free People button down I've had for years! I also have this Amazon one that I've been wearing lately too that is soooo similar it's hard to tell them apart!
Can you link Rosie and Jet's slide in the backyard?!
Rosie got this rollercoaster ride as a birthday present last year! It comes with a unicorn to sit on to ride down the track but I don't think we ever actually put that together haha whoops. They love just playing on it and Rosie likes walking on it like a balance beam.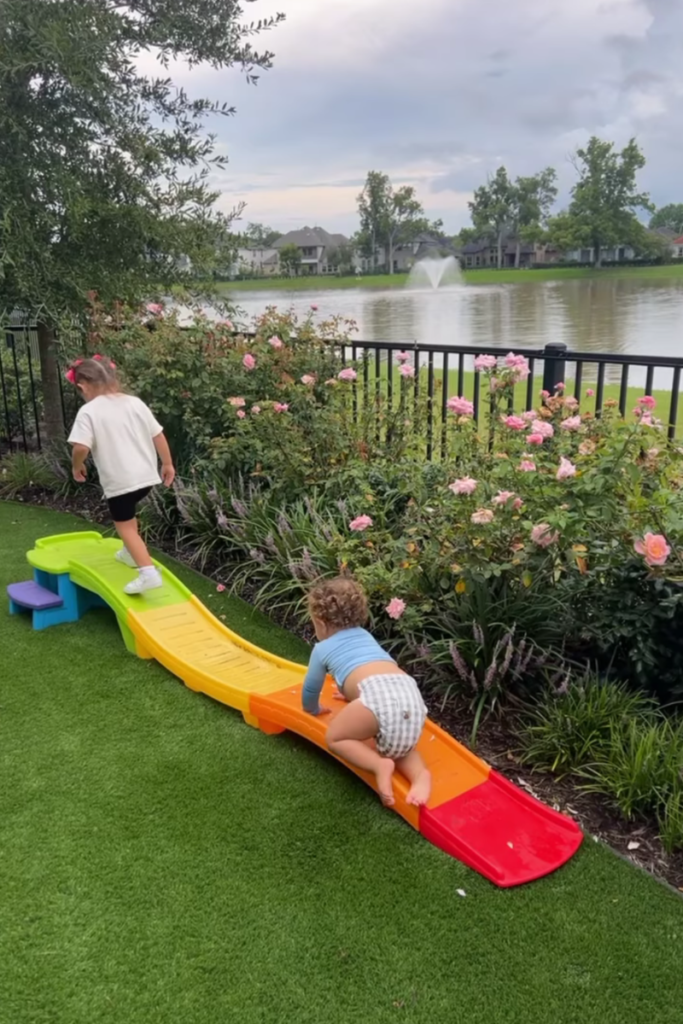 Would you mind sharing the bath towels you were raving about a while ago?
Our fav towels we use are the Brooklinen bath sheets!! They're so oversized so you can actually wrap them around your whole body. They've held up better than any of the other towels we have so they're definitely a great investment. Sharing our other top Brooklinen picks in this post!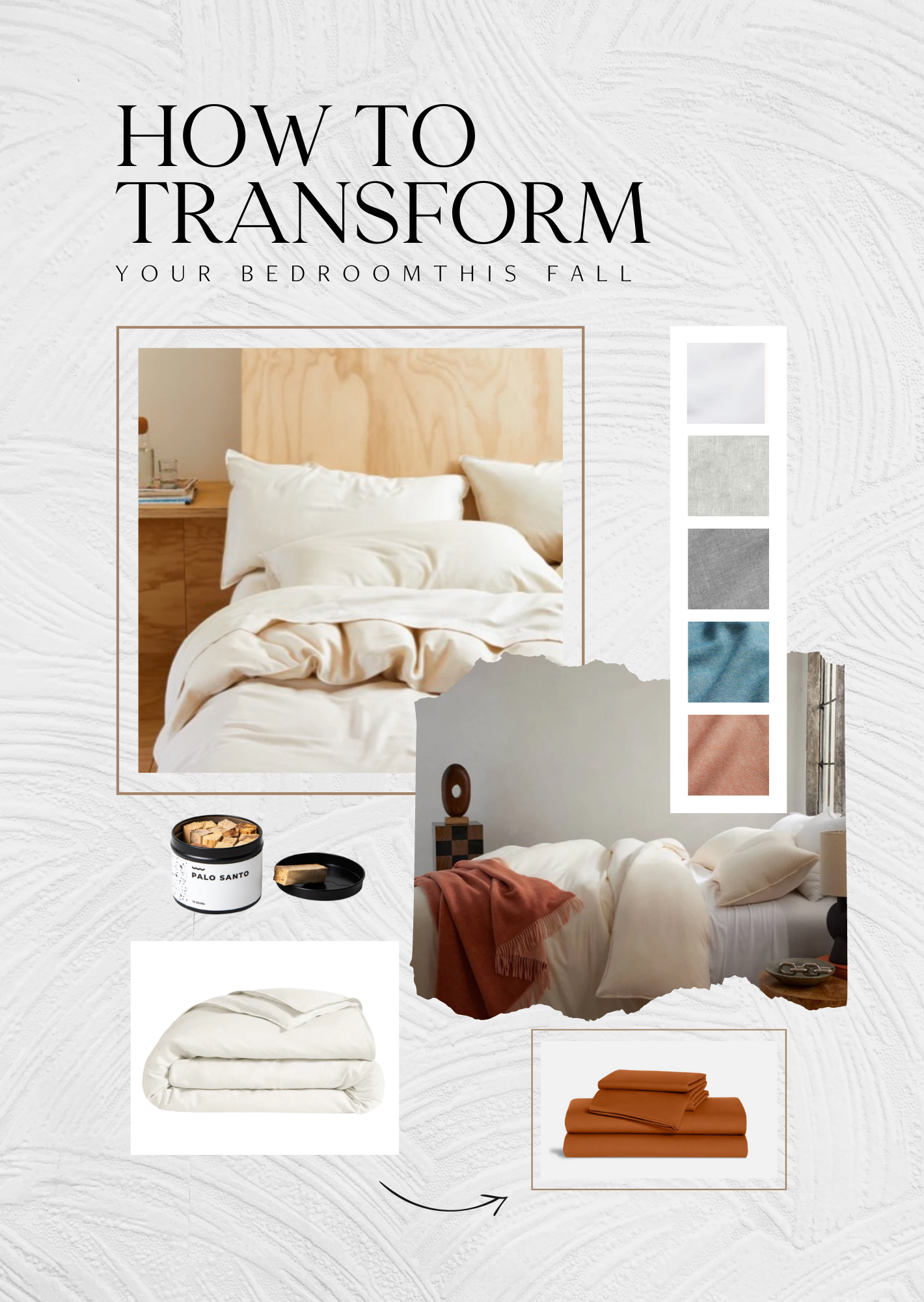 Do Golden Goose run TTS?
It honestly think it depends on the shoe. I usually am a size 8 but I feel like the 8s I have in this pair of Super Stars are a little small? I would probably have sized up half a size. I've been wearing this pair of Ball Stars more lately (they're always sold out!) and I'm an 8.5 in those and they fit better!
Where is your green Yankees hat from?
I just ordered this one from Amazon. It's where I get most of my baseball hats!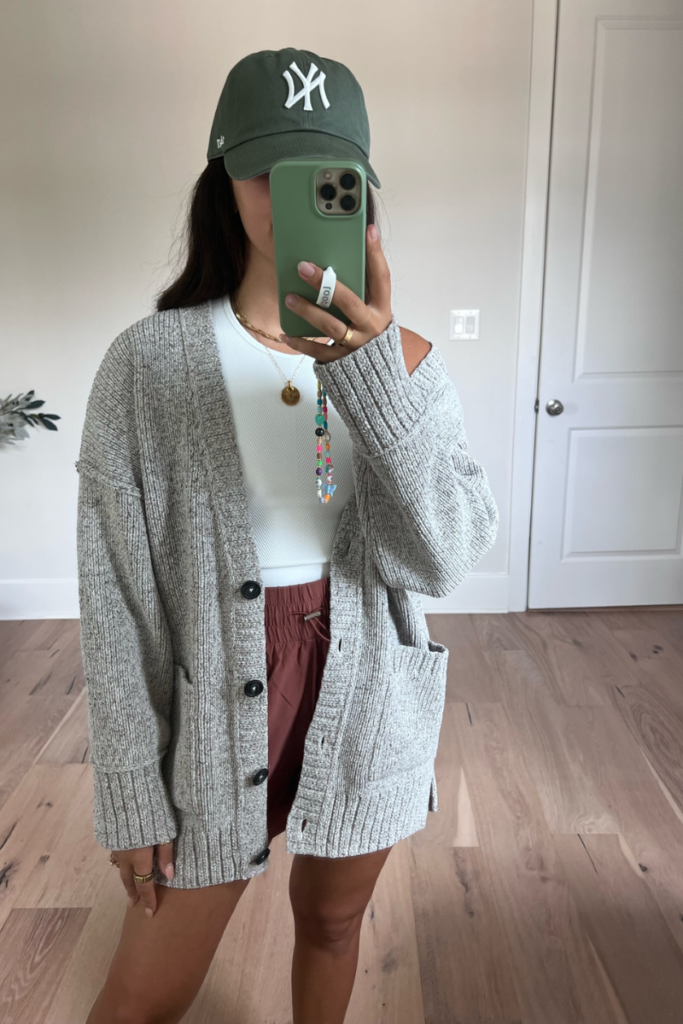 Can you link your Nike sneaks please?!
I've been trying to step my sneaker game up recently so just got these Nike AF1's! Love the white + neutral check to go with a lot of outfits.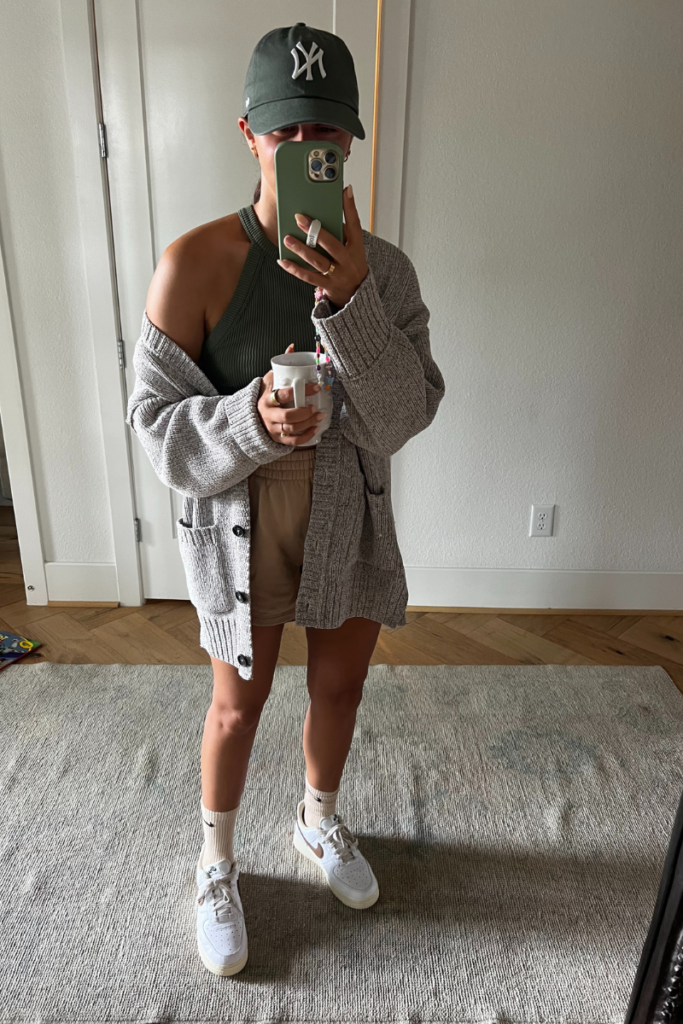 Where are the white cowboy booties you've been wearing from?
They're Free People! I really like the wooden sole/heel for a little contrast which is different from my other white booties and cowboy boots. They're a definitely more of a splurge but they're real leather and real wood so they've held up really well and I plan on wearing them for years to come. If you want the look for less, Target makes a really similar looking pair for under $40! My friend just got them and said they're so good. I keep stalking the Target website waiting for my size to come back in stock so I can get them to try!