DM Round Up
What size did you get in the Topshop jeans?
I got a 28 in all of the Topshop jeans at Nordstrom!! The fit of each of them differ slightly depending on the style, but the 28s fit well in all of them. The mom jeans and the wide leg jeans I loved are sold out right now (check for restocks!), but the Brixton High Waisted Dad Jeans were my other top pick and they're still in stock! Light distressing and super flattering.
What kind of bone broth have you been using?
I tried Bonafide after Natalie Kennedy suggested it! Much better tasting than other ones I've had in the past. It's a good afternoon drink since it has protein and keeps you full until dinner + it's supposed to have other really good health benefits, especially for your gut. I also sprinkle pepper and sometimes add lemon to them!
Can you link your straw bucket hat?
This is the straw bucket hat I was debating wearing this weekend (sold out so linking similar Amazon one I just ordered here) Don't know if I can pull off this trend…might have to stick to my visor instead haha.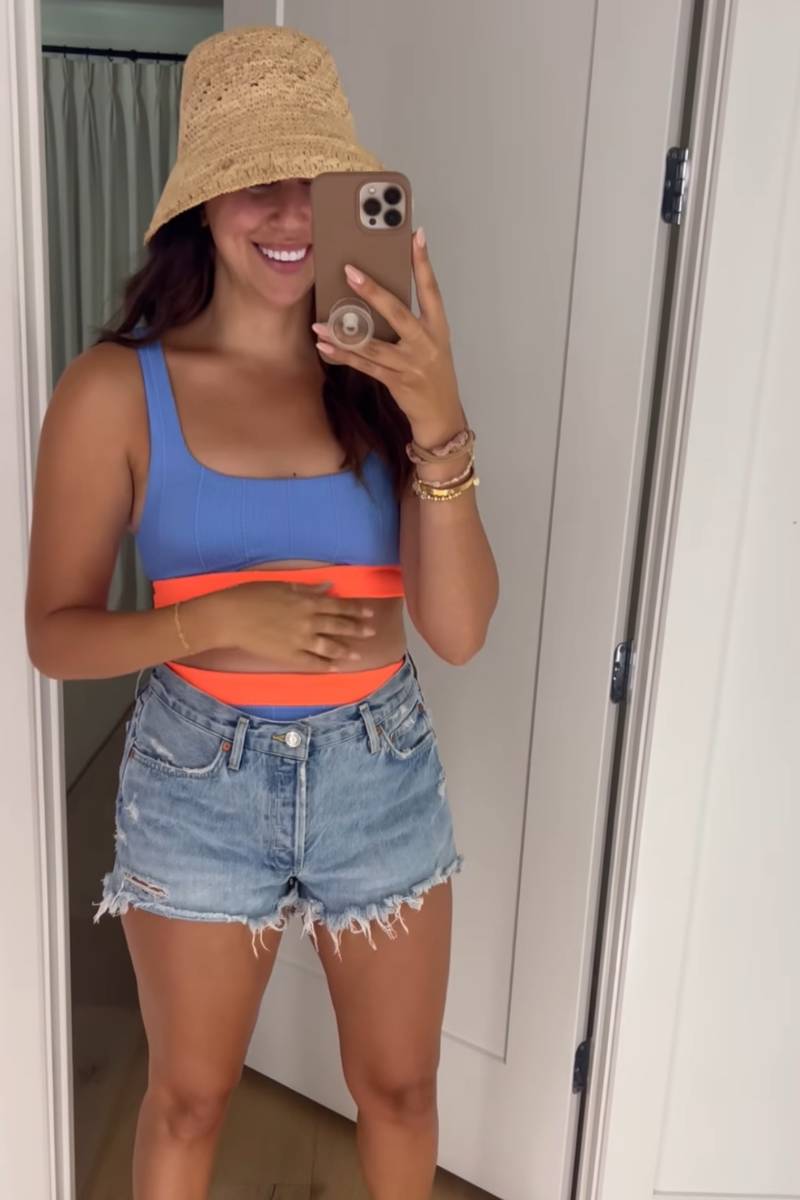 What size did you get in the leather jacket?
I ordered a small in the brown leather jacket! I always grab the newest version of this jacket at NSale. I also don't have anything like this color! The price is so good and the jackets are such good quality. Definitely something you'll get use out of a lot this fall.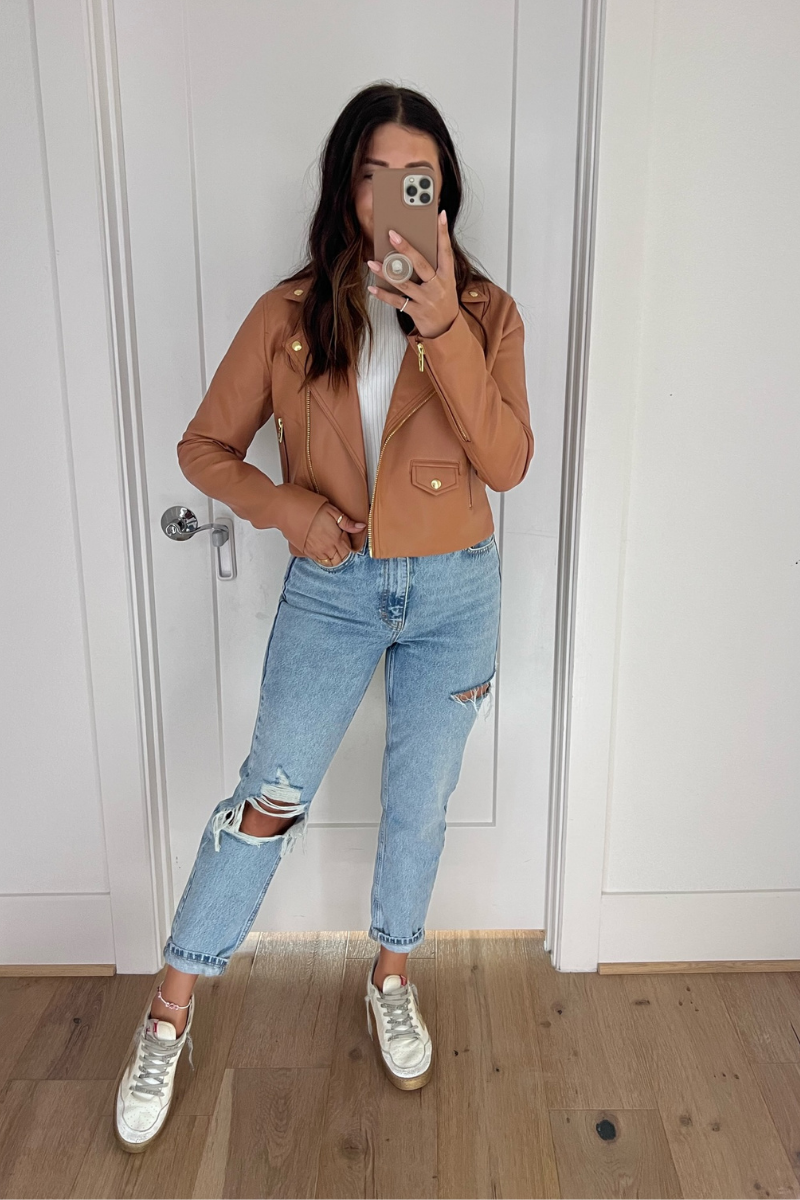 Can you link Rosie's goggles you ordered again?
I ordered these goggles on Amazon after seeing a few people share them! They're supposed to be easier to get on and off without getting tangled in/pulling your hair, which they have!. Rosie has loved them so far. Freaking genius why wasn't this around when we were little lol.
How does sizing run in the white boots?
I would say the knee high white boots I got from NSale run true to size! I ordered an 8 which is my usual size and they fit well.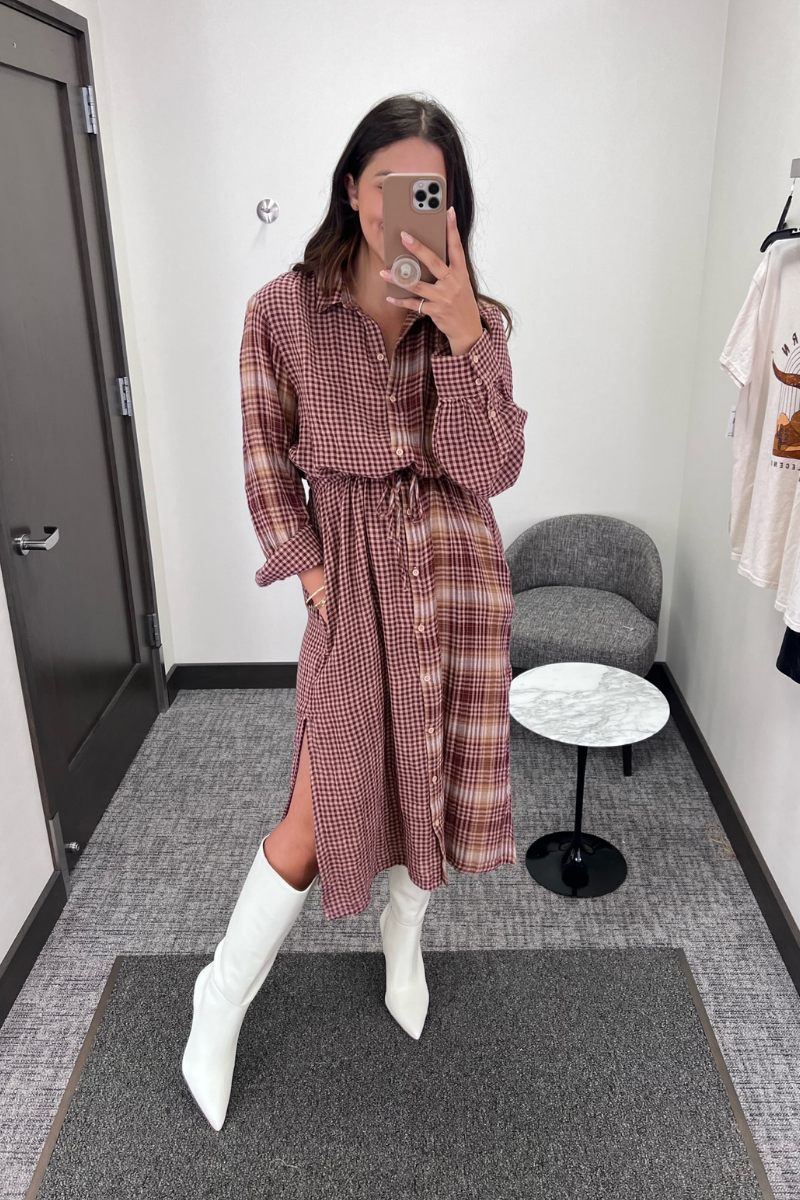 Have you picked a June Fendi bag winner?
Fendi bag forJune has been chosen! For July there are 3 winners and will announce end of the month! Just like my photos for that month to enter.
Where is Jet's monogrammed shirt from?
It's from Maxwell Monograms! They make the cutest personalized bubbles and clothes for kids. Here's also an Etsy shop with great reviews who makes similar sweatshirts that we linked in our gift guides this year.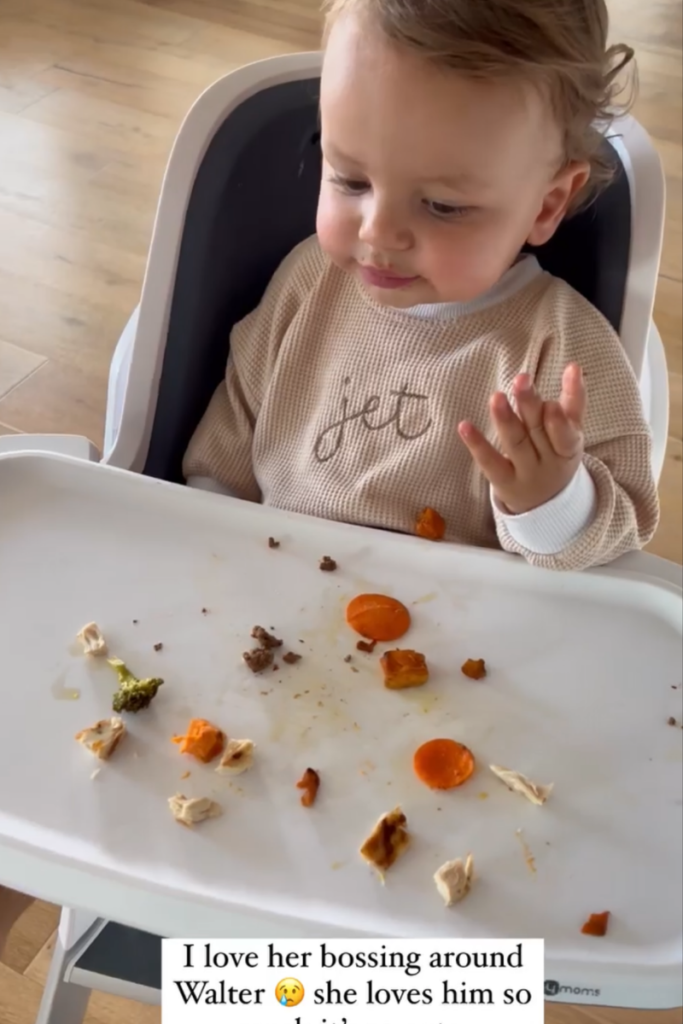 Can you share a link to Rosie's table in your dining room?
Yes I've owed y'all this for a while!! The table is from Crate and Barrel! She loves sitting and playing at it, plus it's not an eyesore which is a bonus.
Is the NSale cardigan itchy?
No the cardigan so soft! It's a chunkier knit in some parts but tighter knit other spots so has a great texture. I'd say it's a midweight cardigan, not too thick but definitely warm enough to wear as an outer layer in the fall. It fits slightly oversized—I'm wearing a small!
What size did you get in the Amazon blazer?
I got a medium in The Drop blazer! Definitely fits a little oversized, I could've gotten a small. Just ordered the Praline color in a small to compare.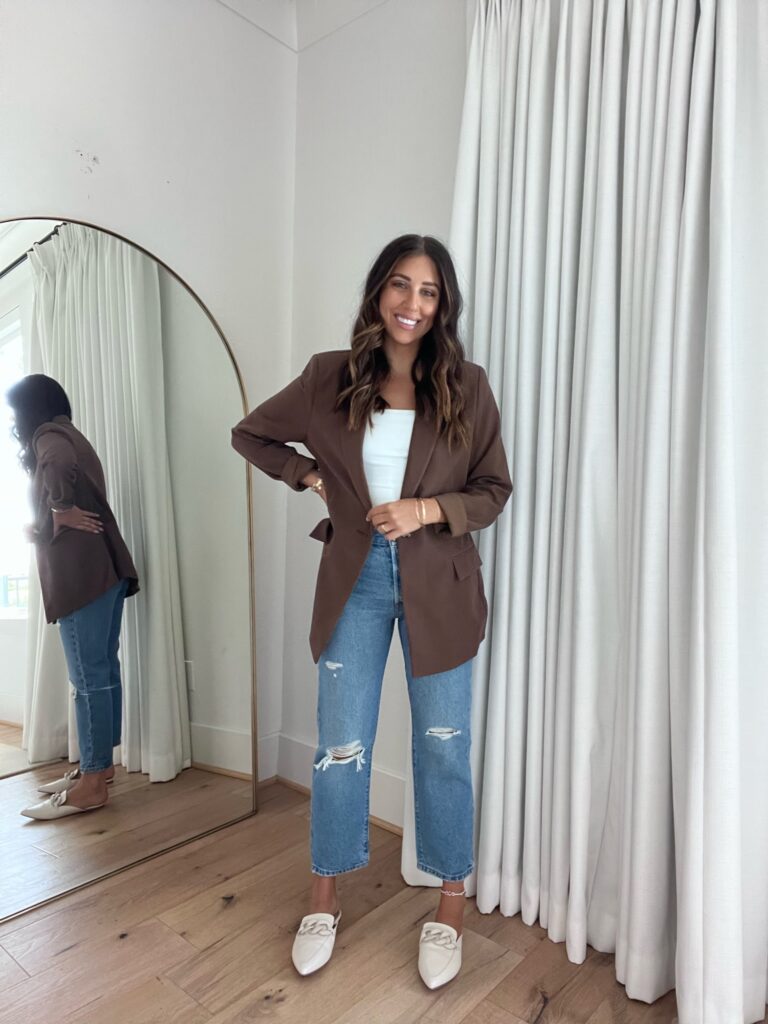 Can you relink the black Amazon cutout dress?!
Sorry the link wasn't working for some of y'all the other day! Still in stock and on sale here for the same price as Prime Day! Such a good LBD. I'm picky about cutouts but think these hit at the right spot + the slit is the perfect length. Wearing a small!