DM Round Up
Could you share your gold hoop earrings?
I wore this pair of gold hoops for Ted's birthday last week and these gold hoops to the Amazon event in Austin! My code blameitondede always works for 20% off your Electric Picks order!
Will you link your black Nike hat?
I got this black Nike baseball cap so long ago, but this is the most similar one I can find on Amazon! That's where I get most of my baseball hats.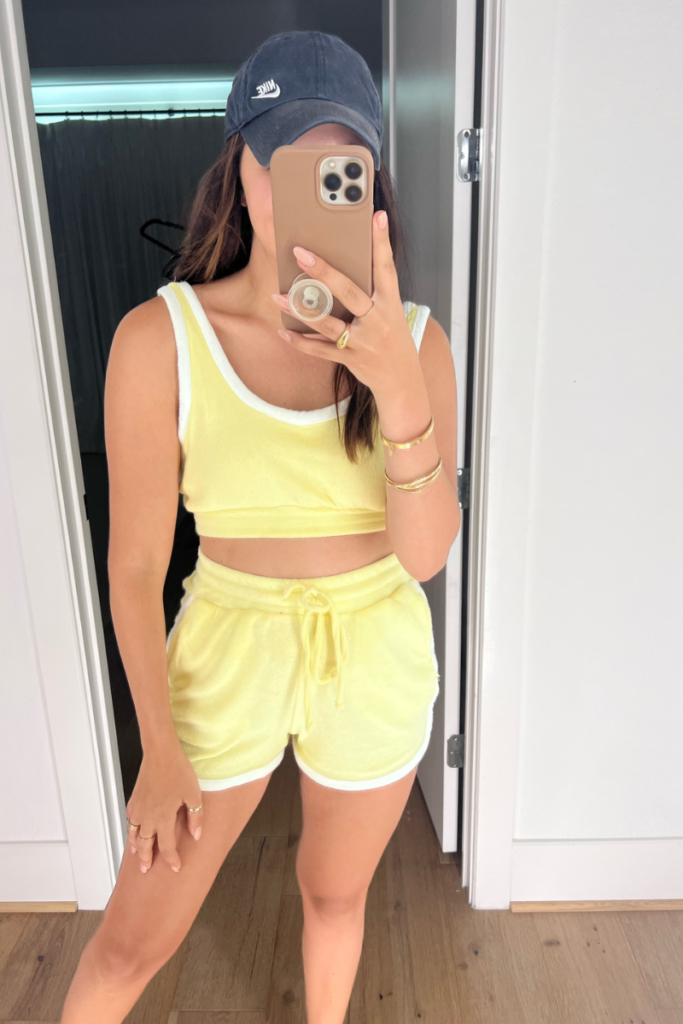 Can you share your Coastal Grandma looks again?!
Here you go!! Did a whole post on the blog that explains the trend a little more and shared some easy looks to recreate!
Can you share more about your ISR experience?
We did ISR (infant swimming rescue) with Rosie last summer and I made a Reel about it that tells a little bit about our experience! We wanted to get Rosie and Jet as familiar with being around water as soon as possible since we have a few friends with pools and love going to the lake. We continued swimming lessons this summer for Rosie to get the hang of kicking, holding her breath, learning strokes, etc., and are getting Jet used to the water and floating!
Where was your purple top from that you wore to Ted's birthday dinner?
It's actually a bodysuit from Nordstrom! It has a really pretty tie neck with a long bow. A little more formal looking so would be pretty for a special occasion!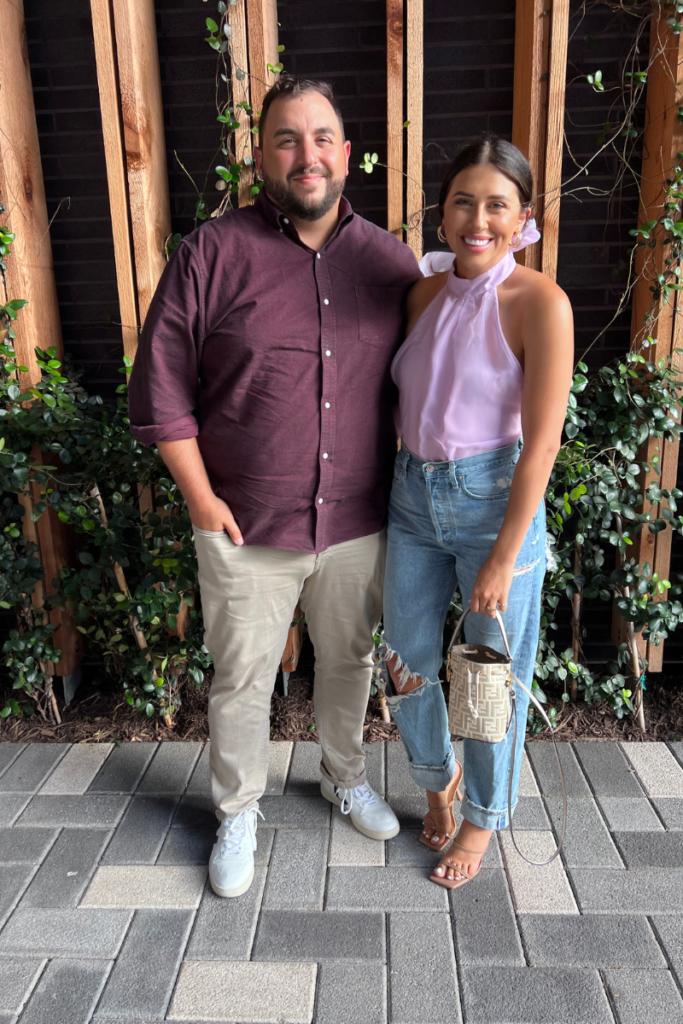 What size did you get in the pink shorts?
Since Showpo is an Australian brand, the sizing is a little funky in their clothing. I got the pink shorts in a 6 AUS, but they fit a little snug and ran short. Felt like my booty was kind of out lol so would say to size up one if you're eyeing them! They look $$ in person and got so many compliments on them at the Amazon event.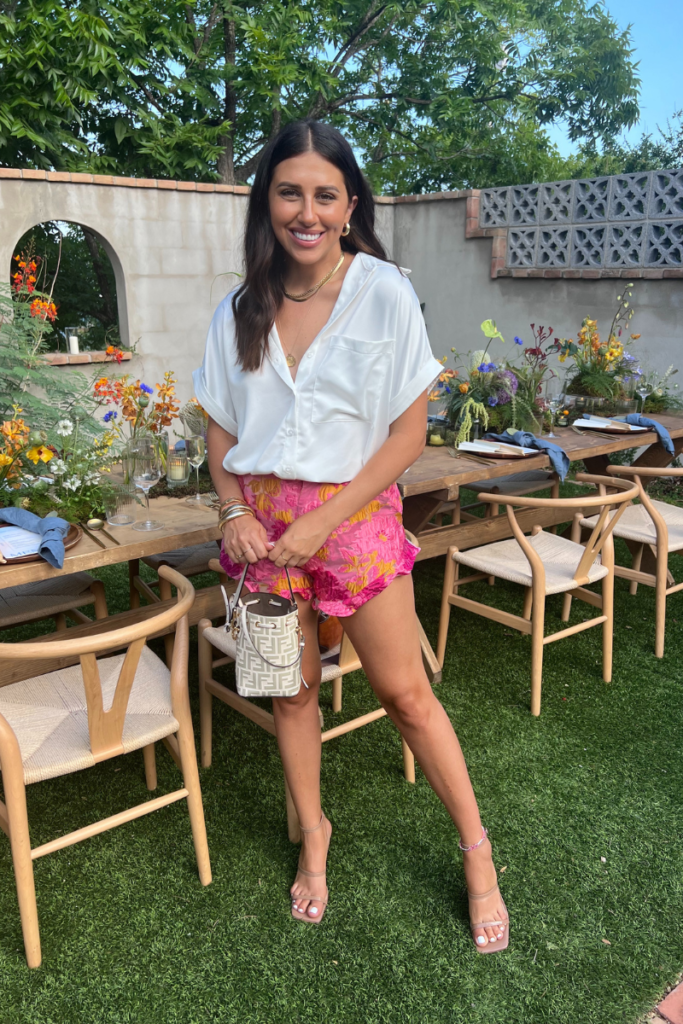 Can you link Sam's denim romper?
You won't believe me when I tell you the romper is from Walmart! Looks so similar to the Show Me Your Mumu one I got a few months ago. She said it runs a little big so depending on how fitted you'd like it to look, maybe size down one!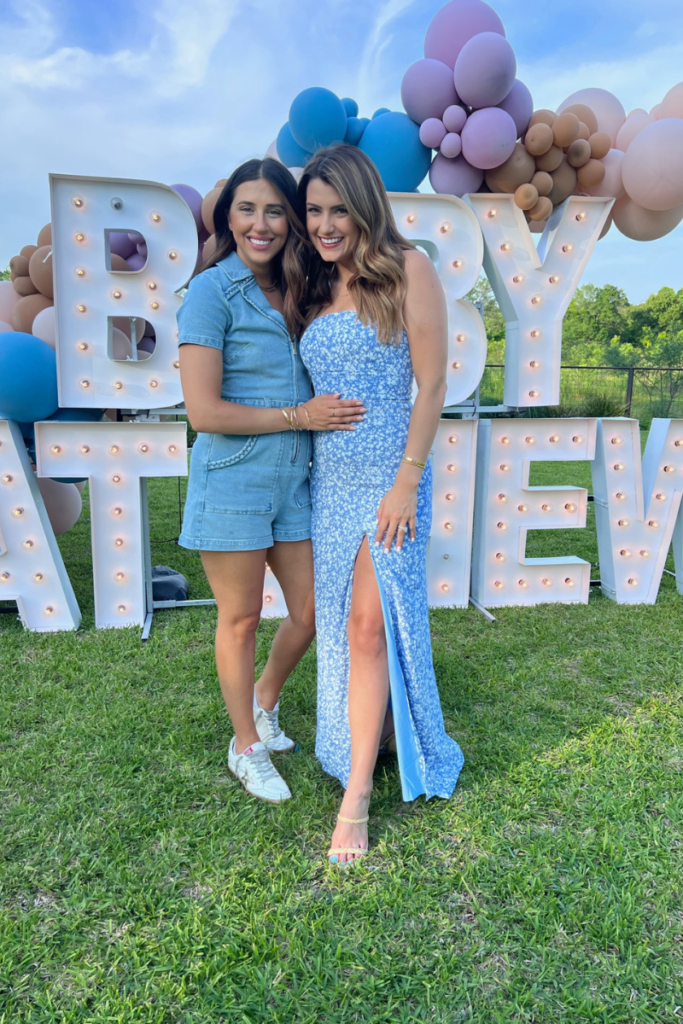 What pink brush do you use for your slicked back bun?
I've been using this set from Amazon lately! Comes with a few different combs and brushes and works really well for smoothing your hair for a bun.
What size do you wear in the Amazon suit?
I ordered a medium! Love this Amazon swim & the fit. It's one of the comfiest ones I own! I will say the bottoms are high rise and a tad cheeky but I think can be flattering. I like pairing with a cute sarong like this one from Show Me Youur Mumu for a little more coverage when I'm not in the pool.
Where are Rosie's sandals from?!
These are the Amazon ones! We love this pair and the Target ones for by the pool in the summer!