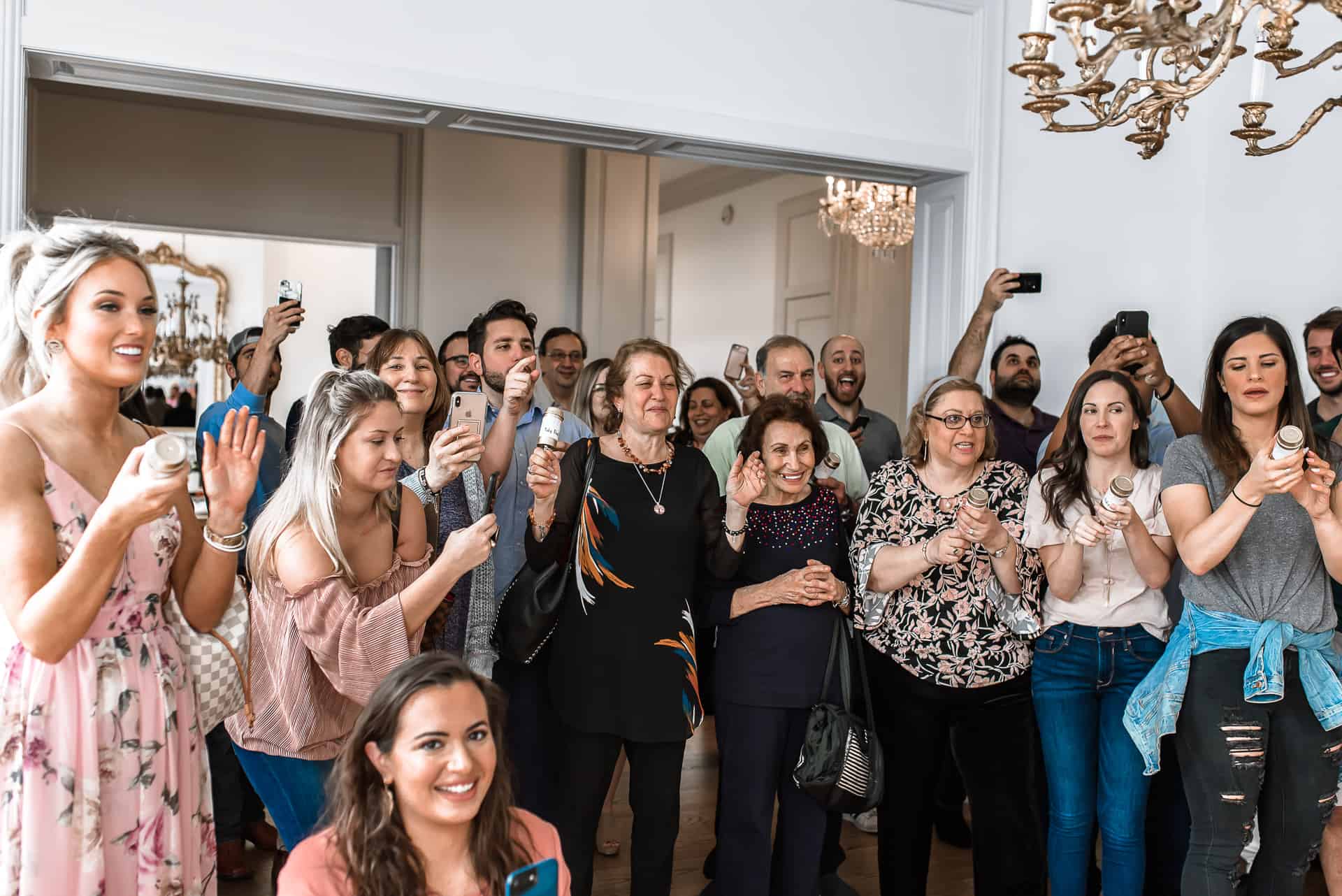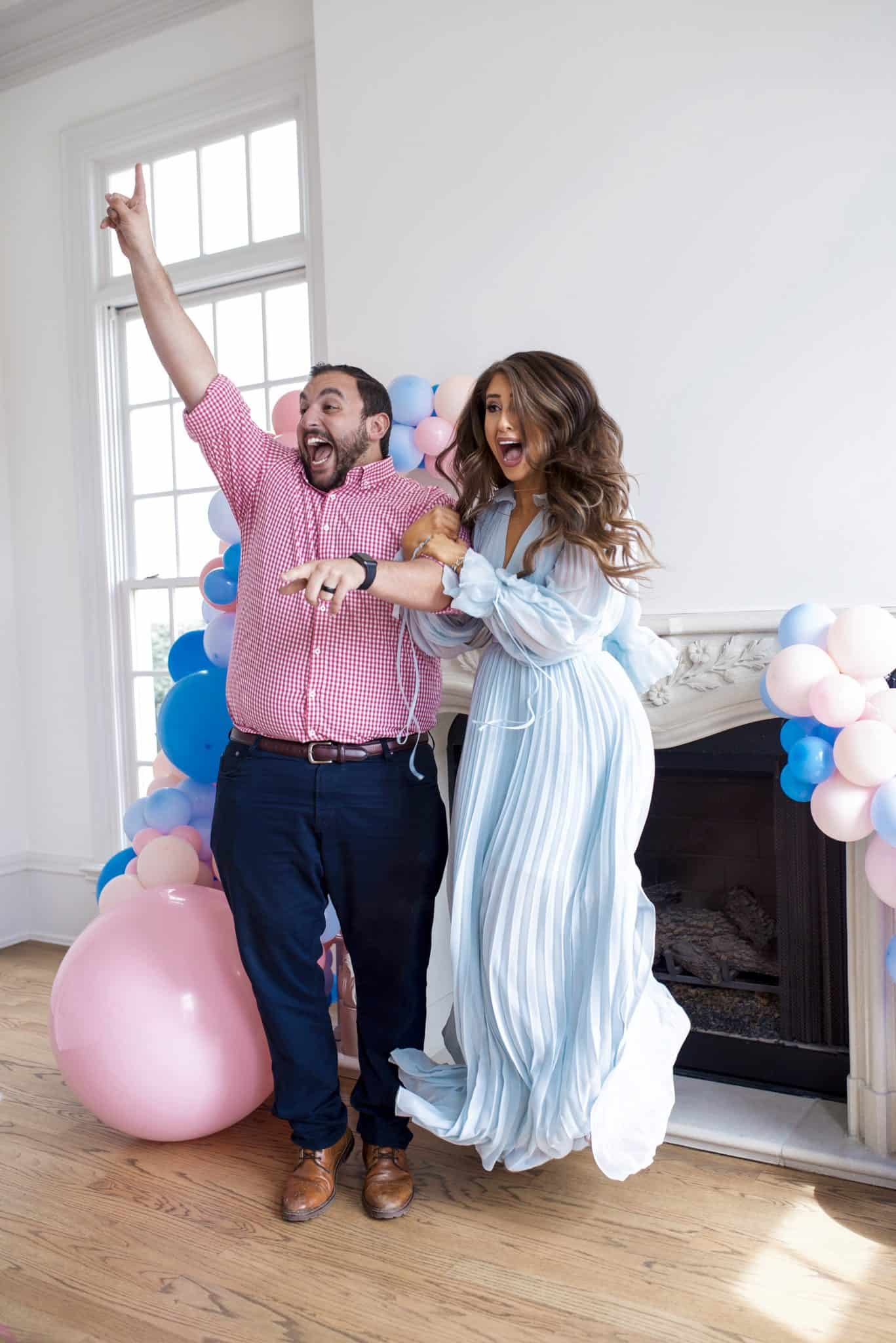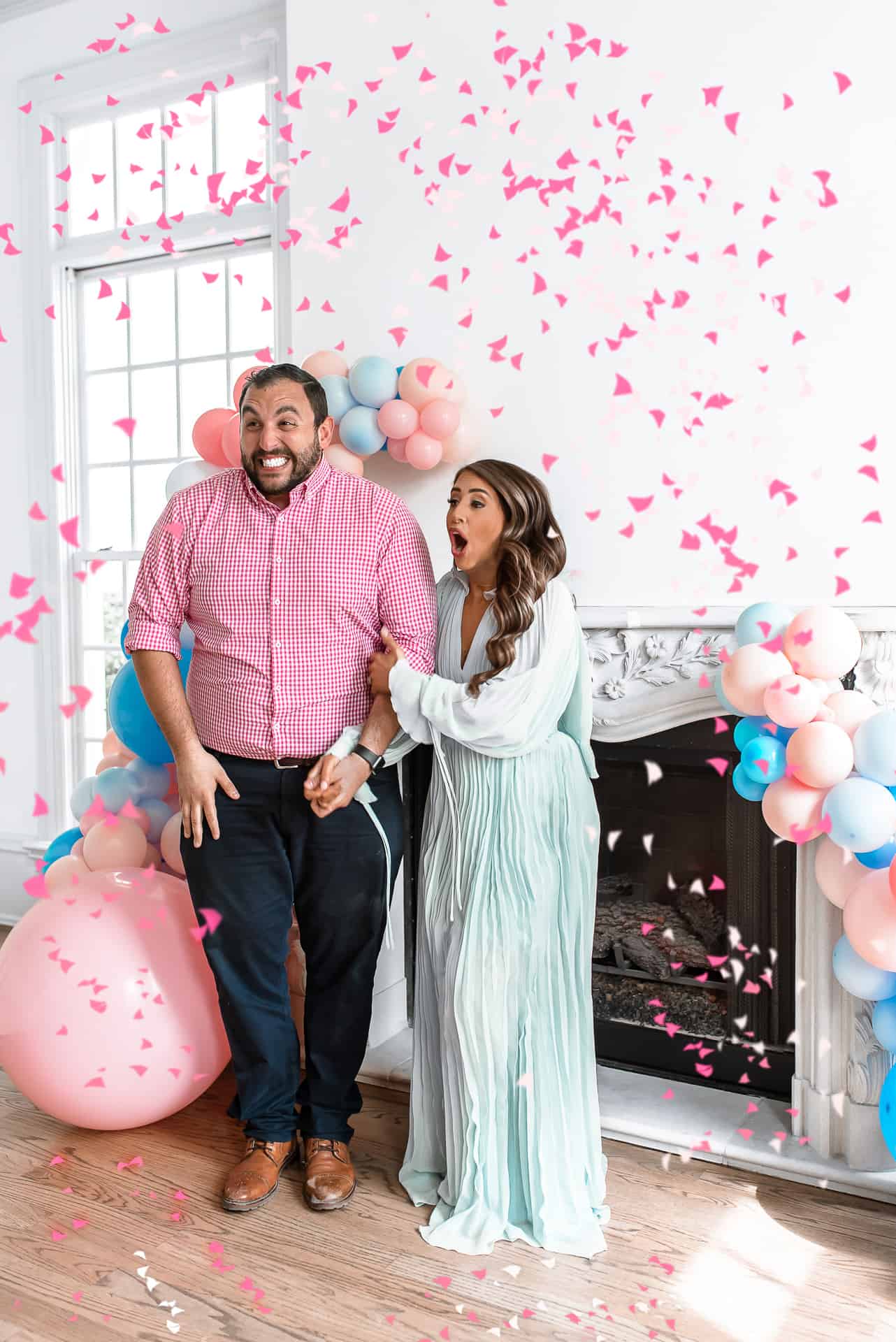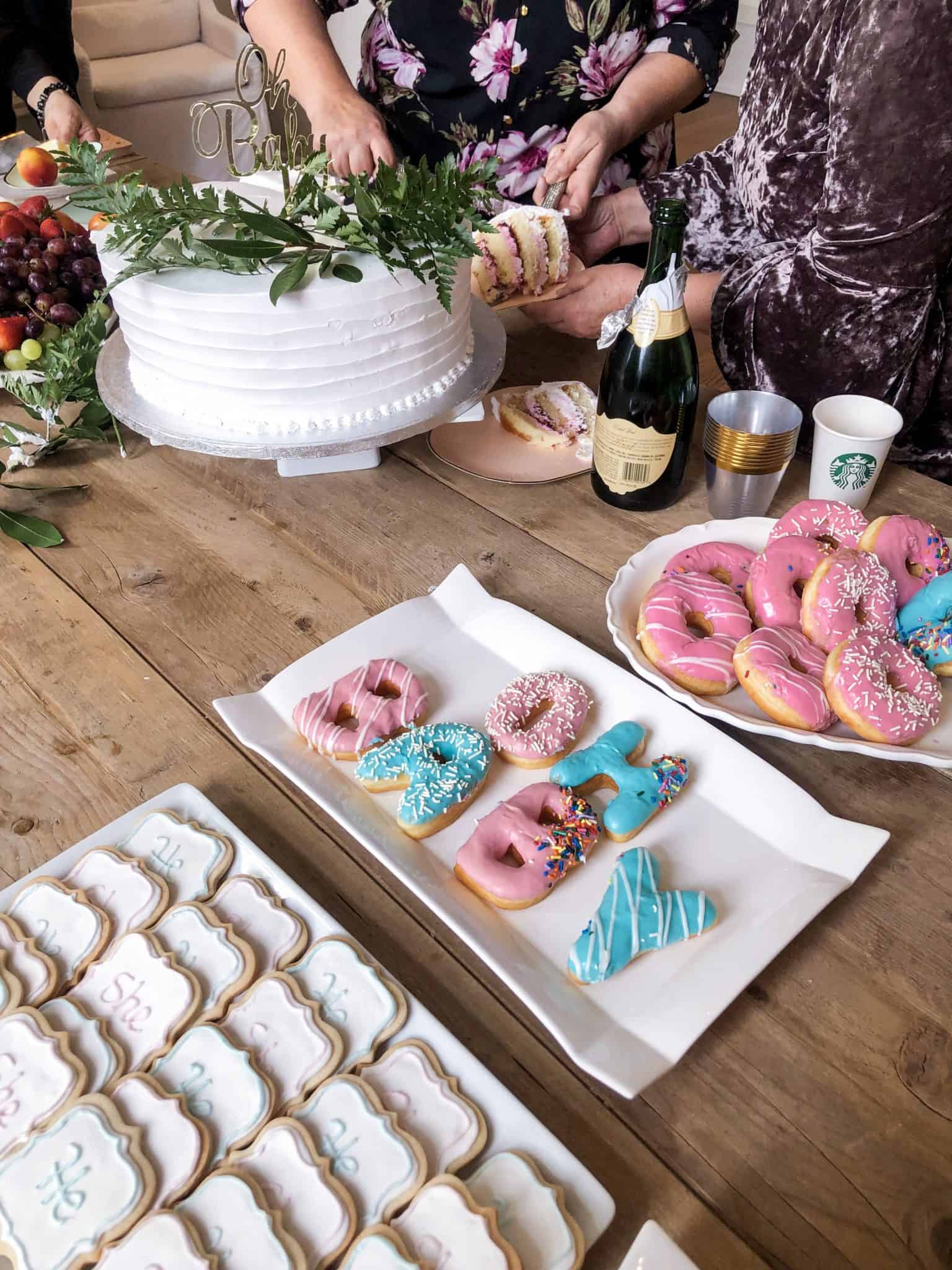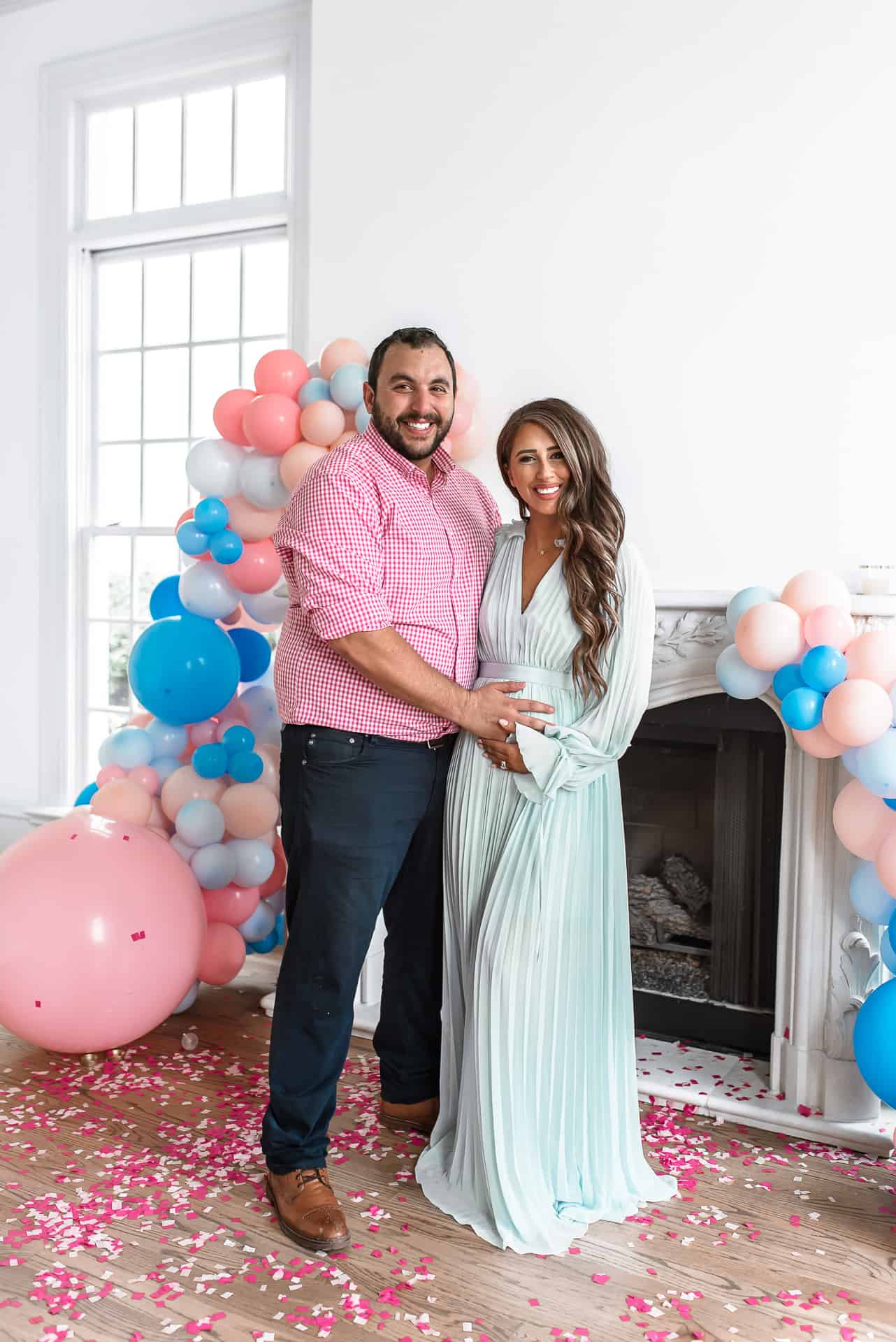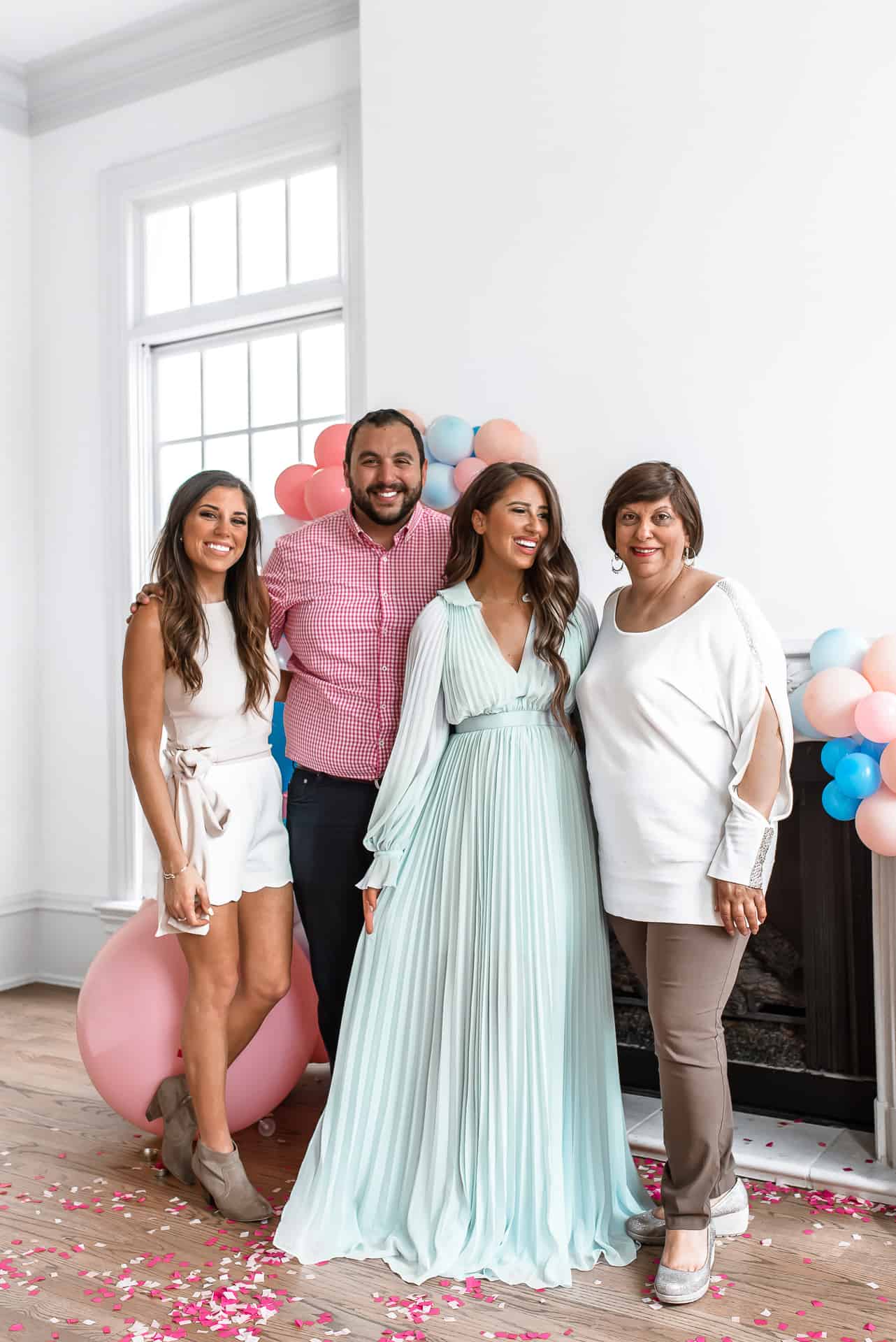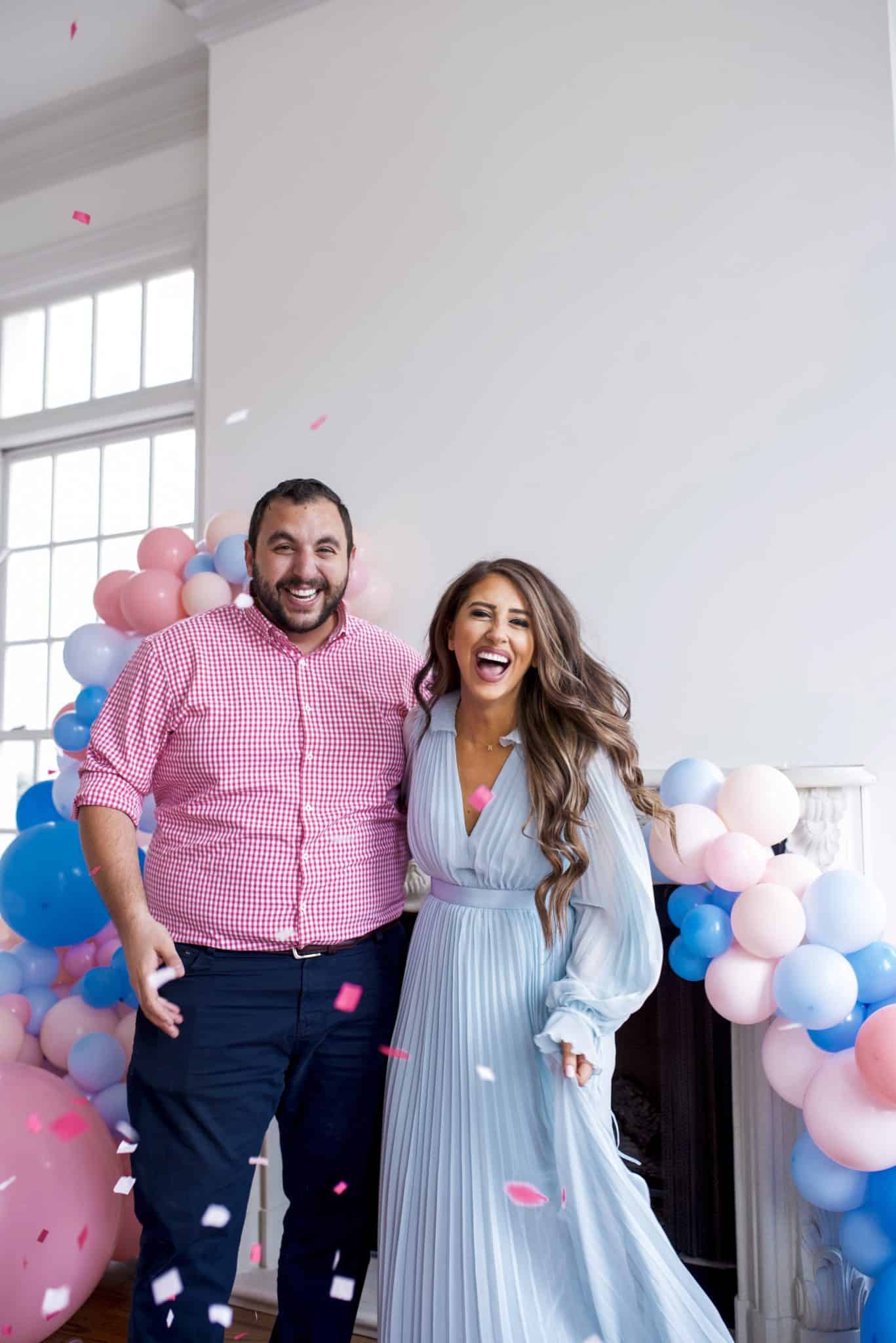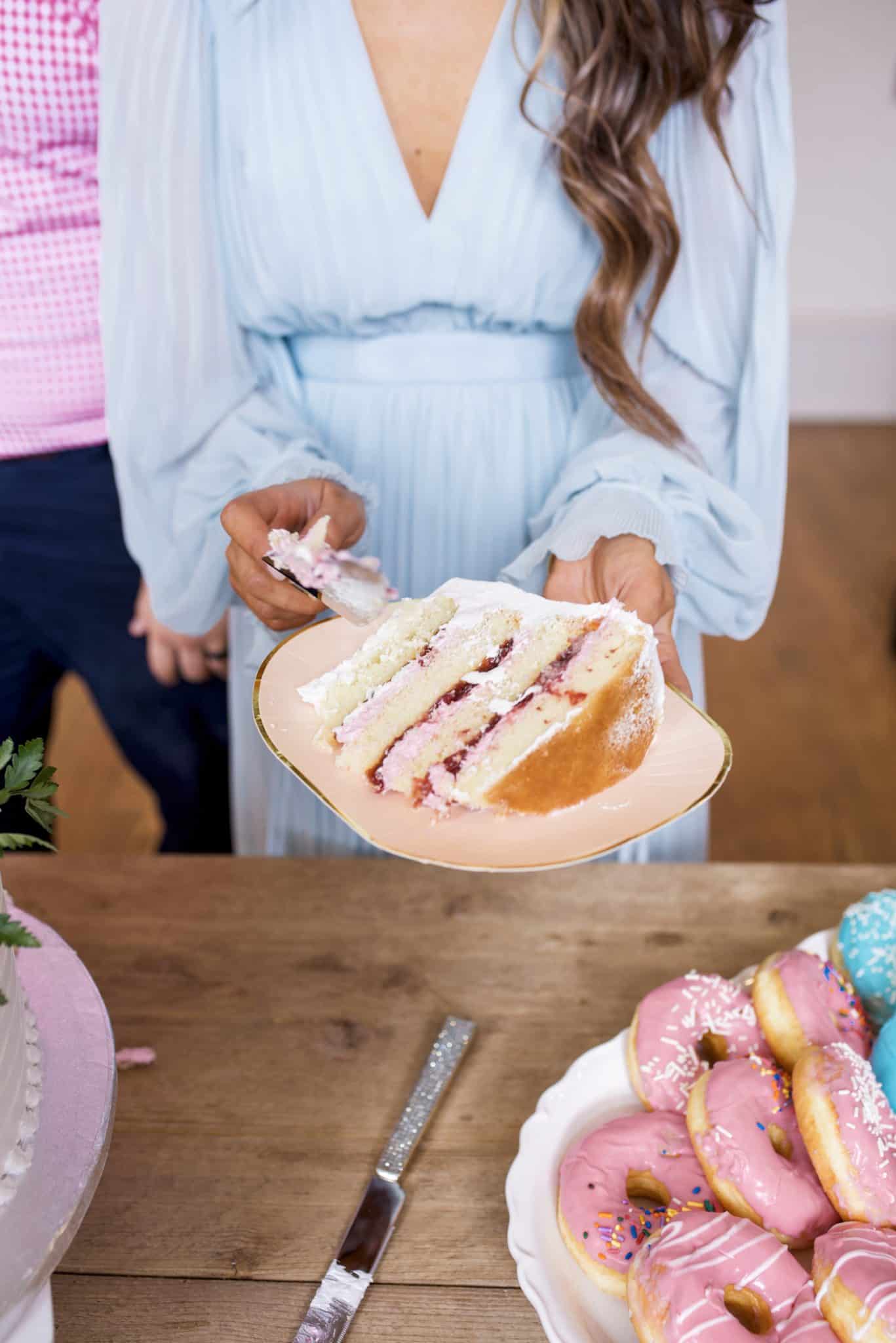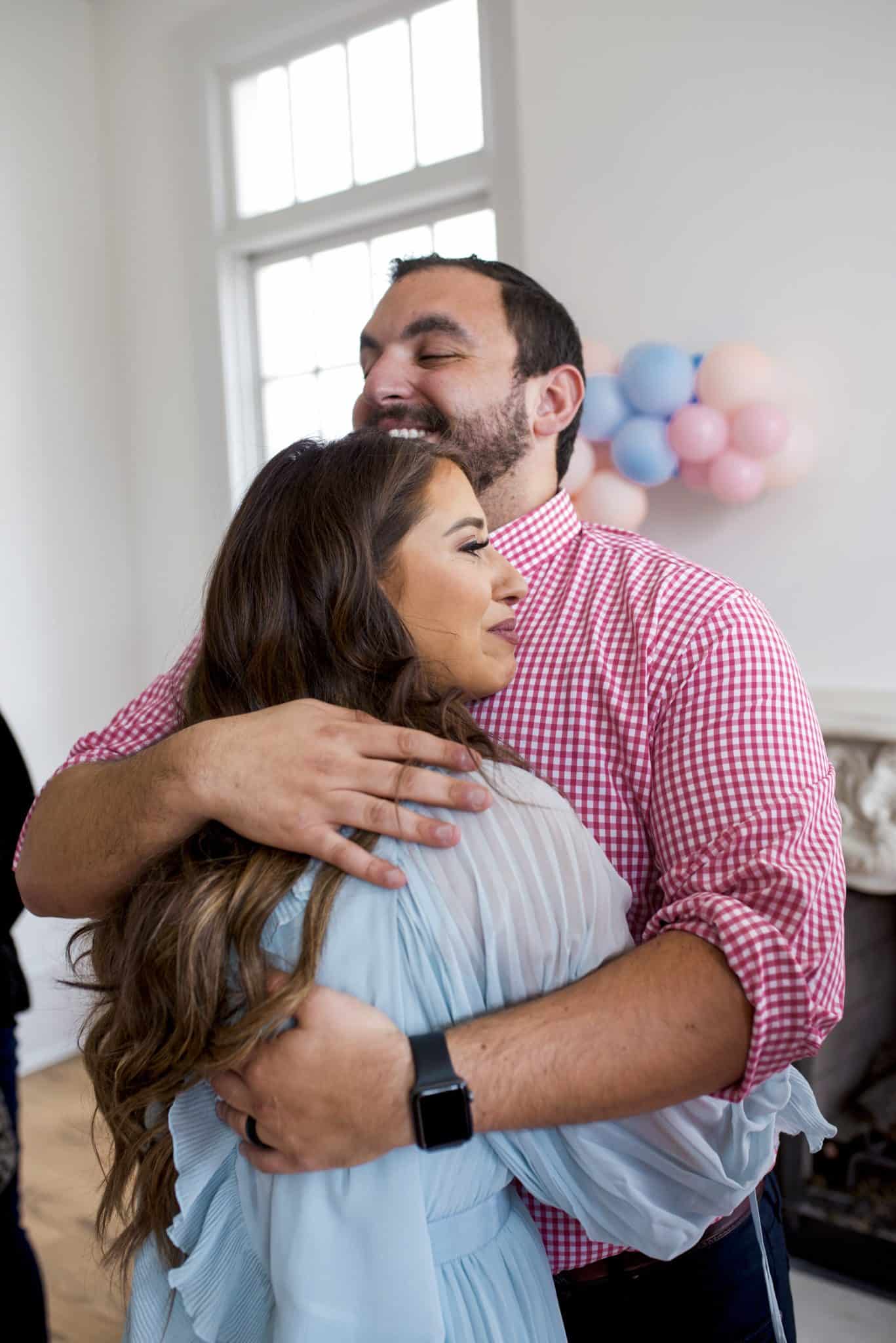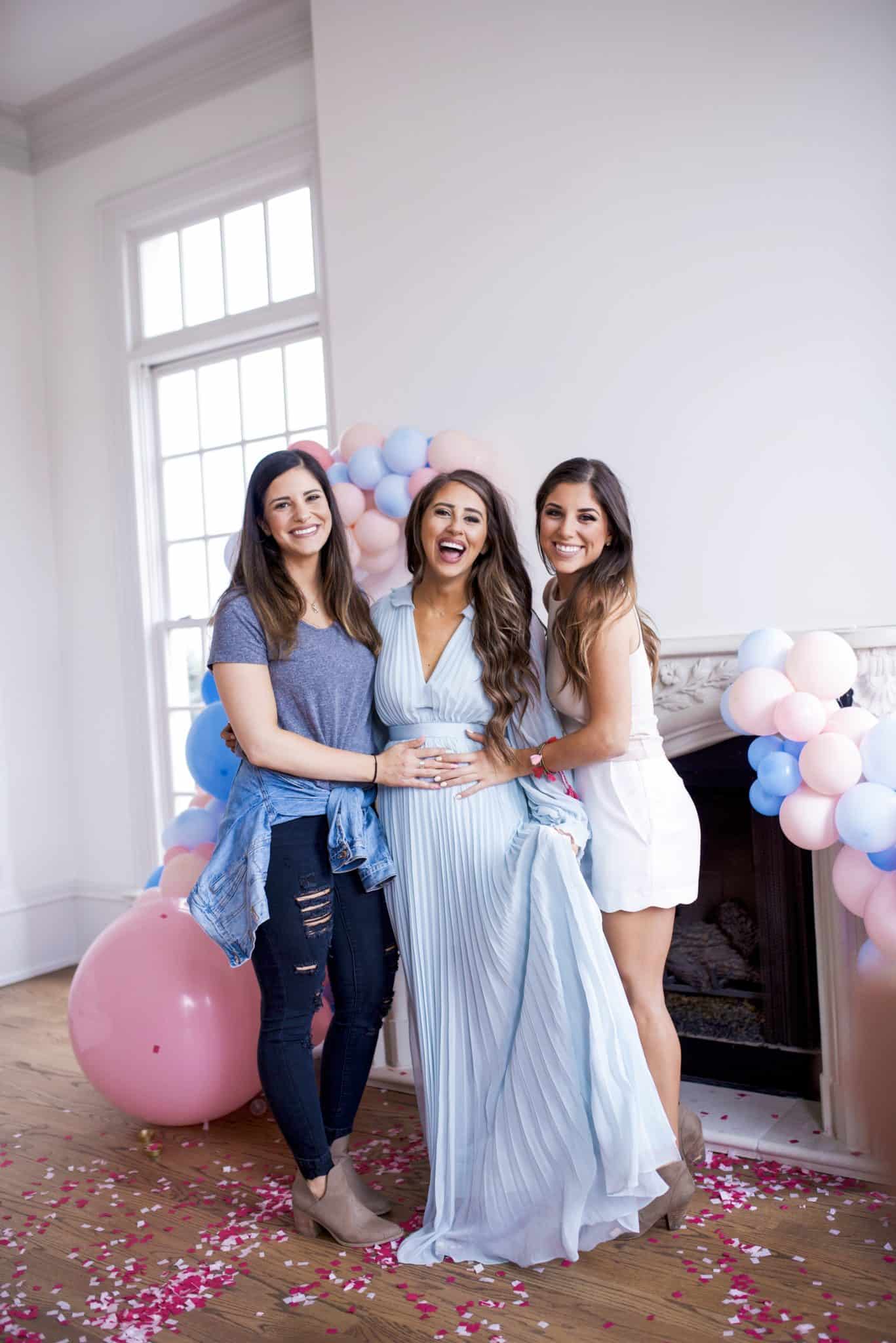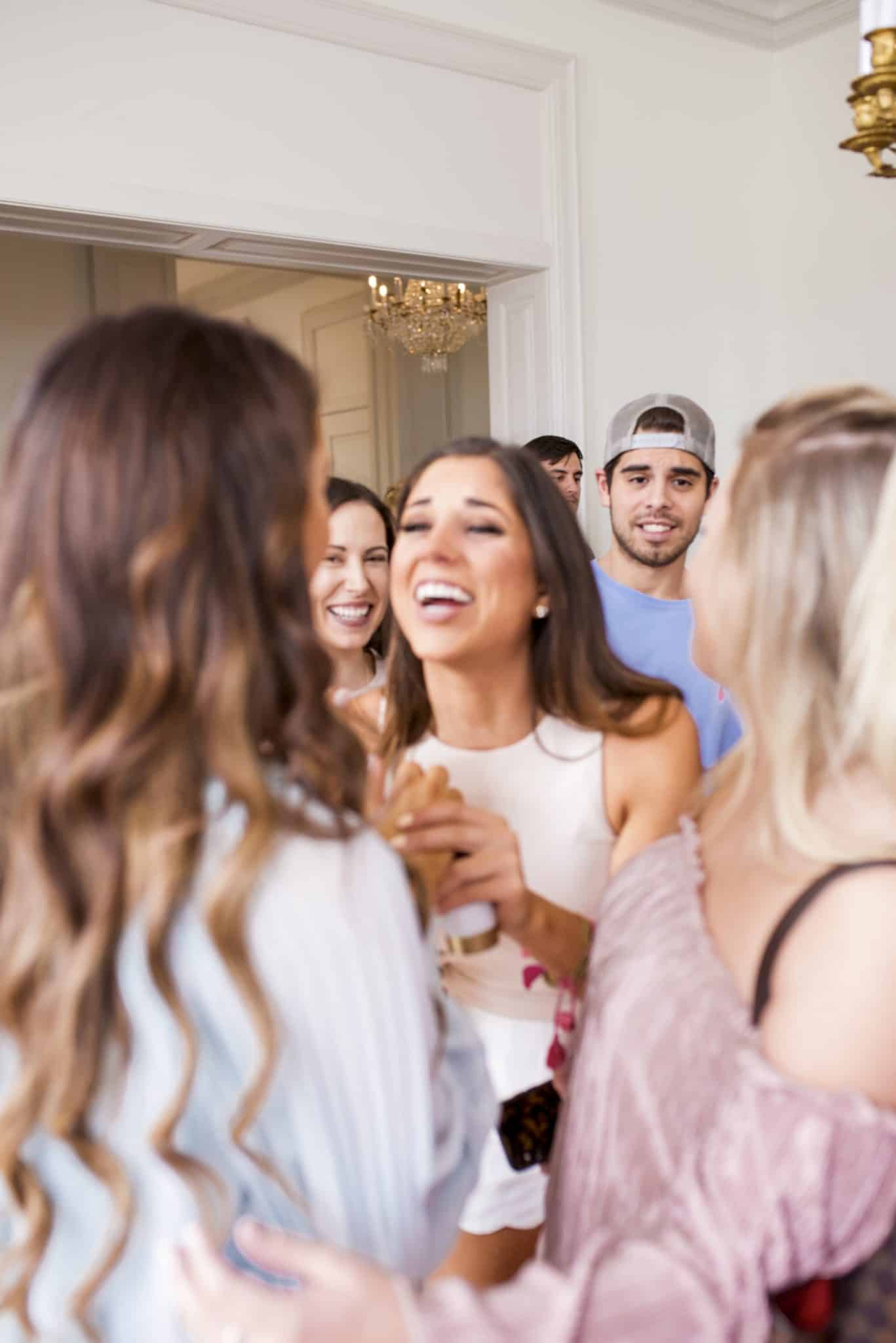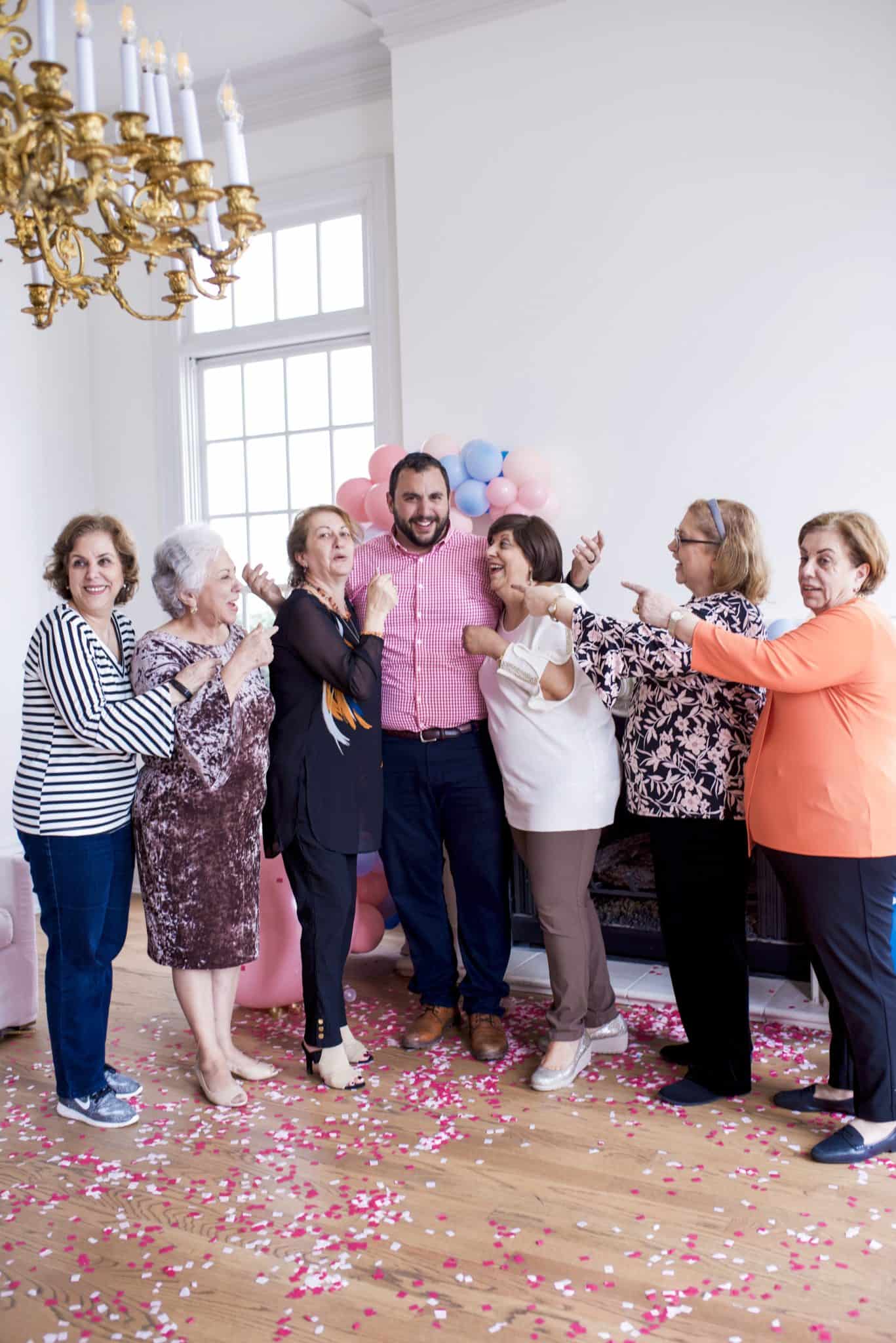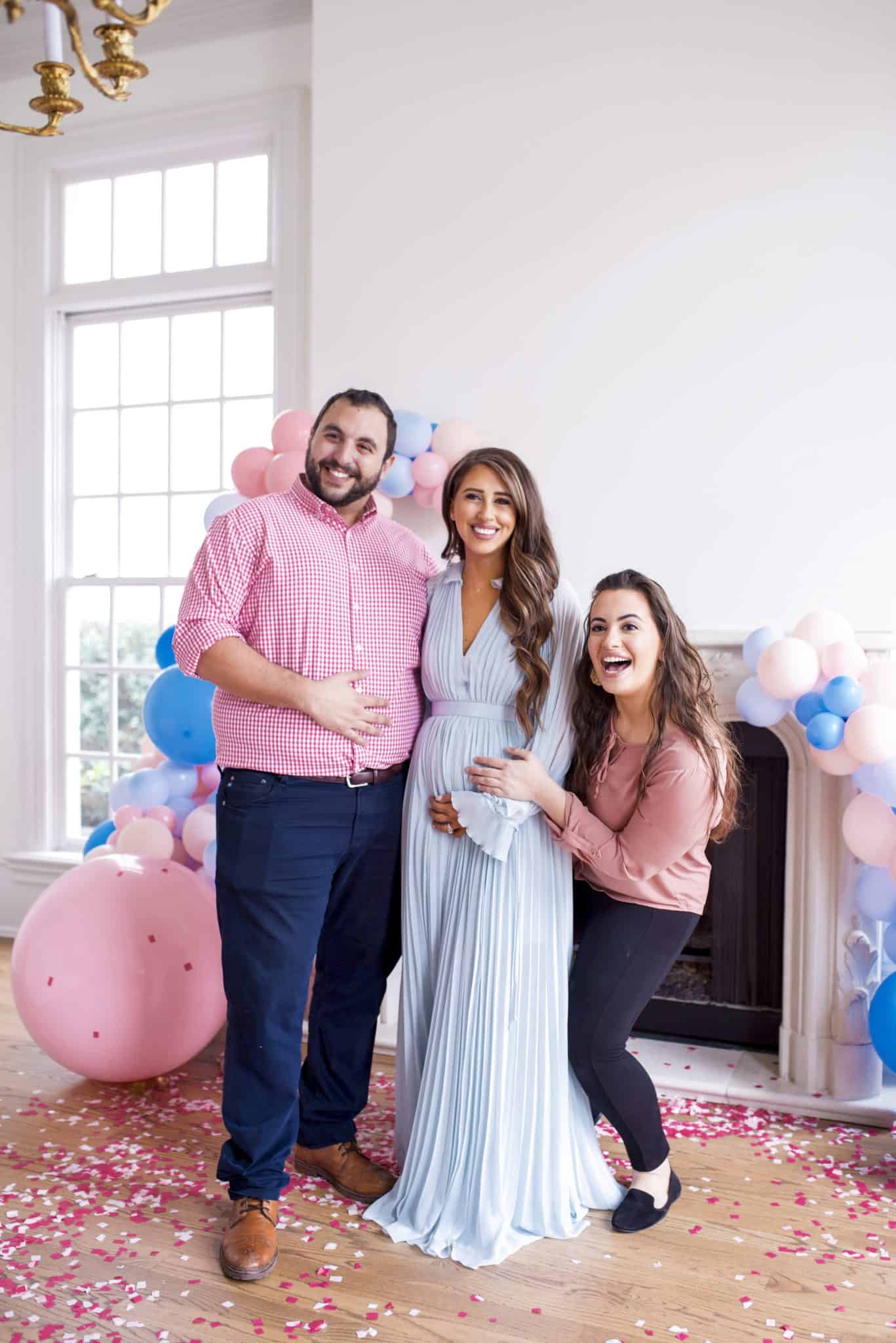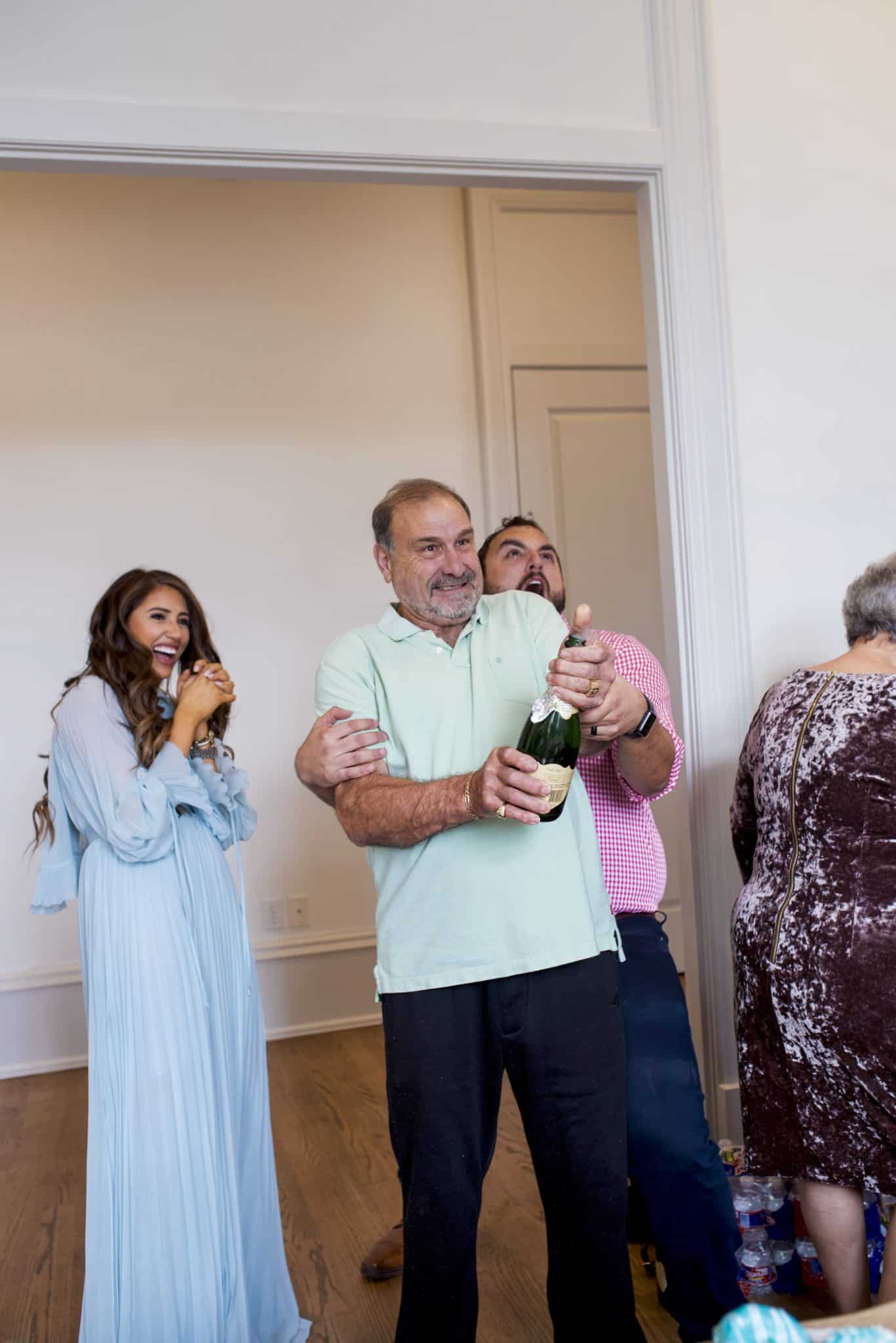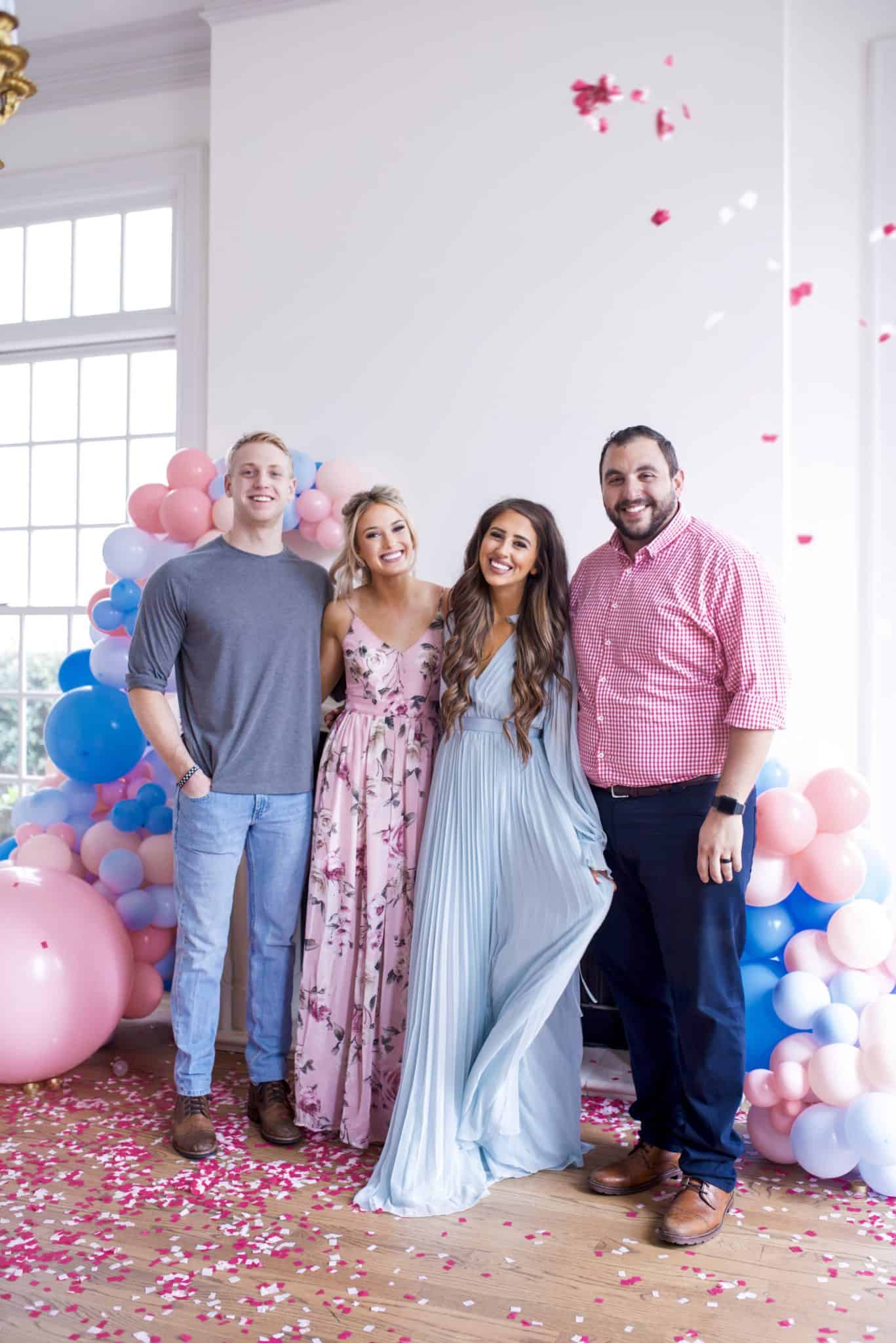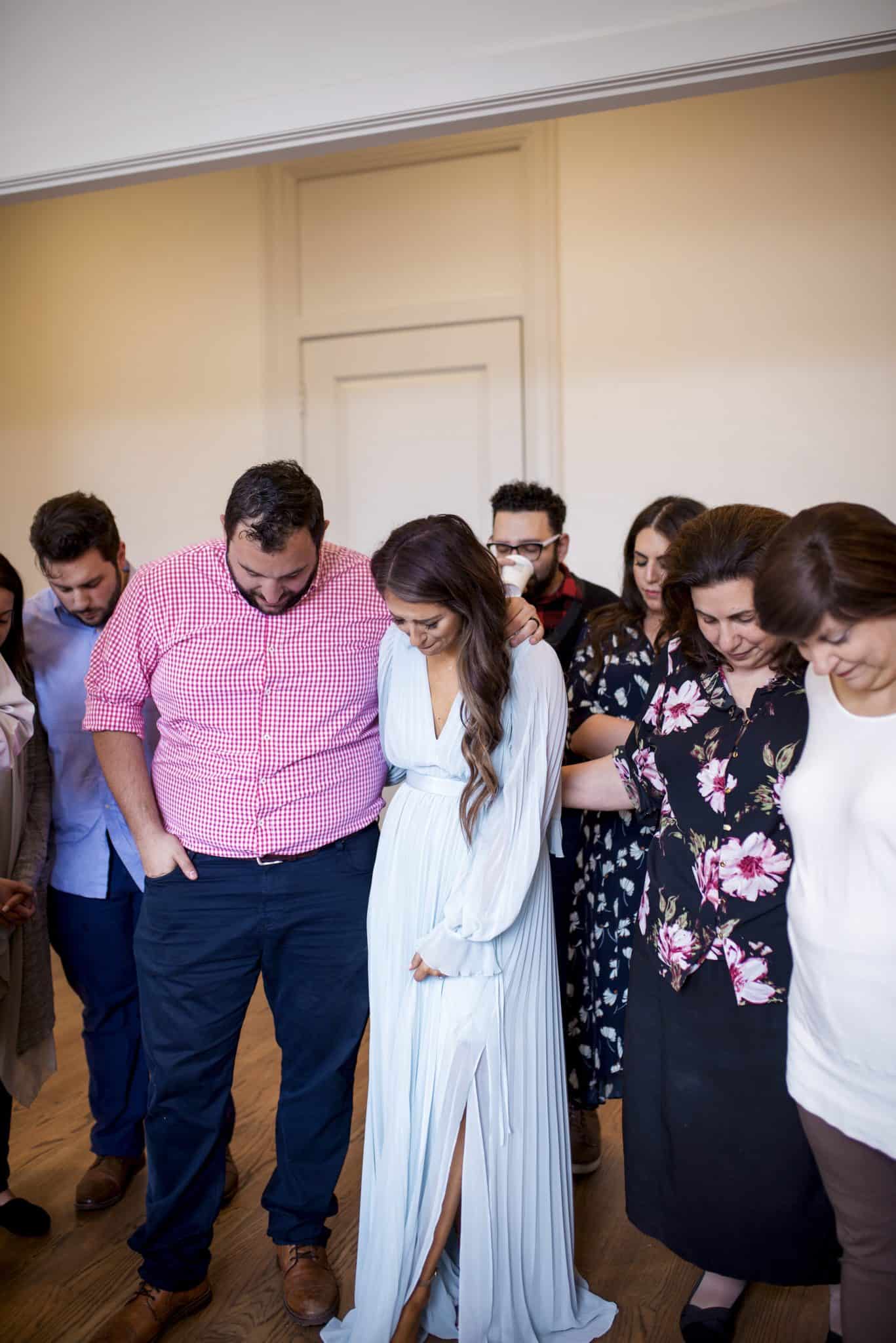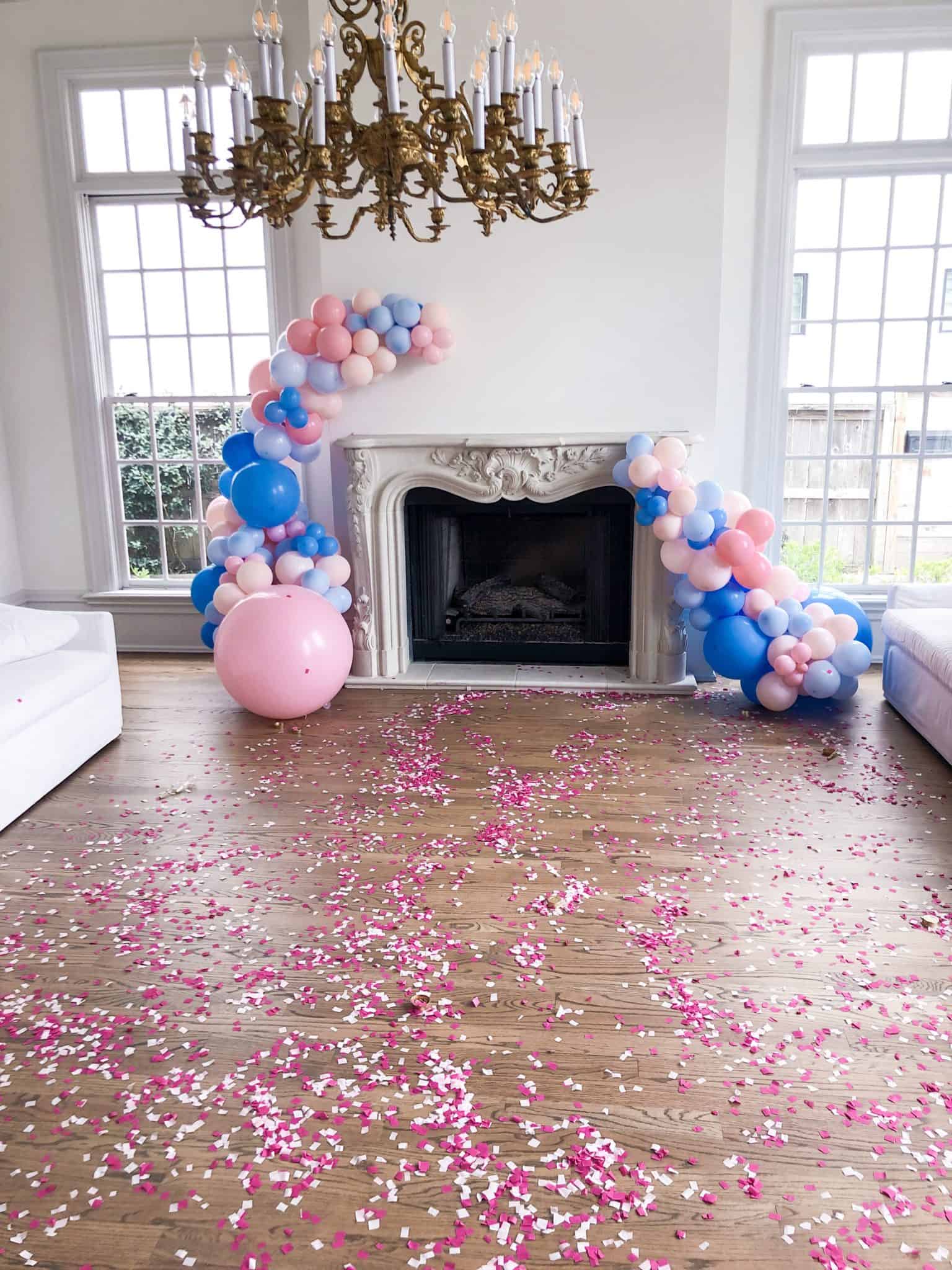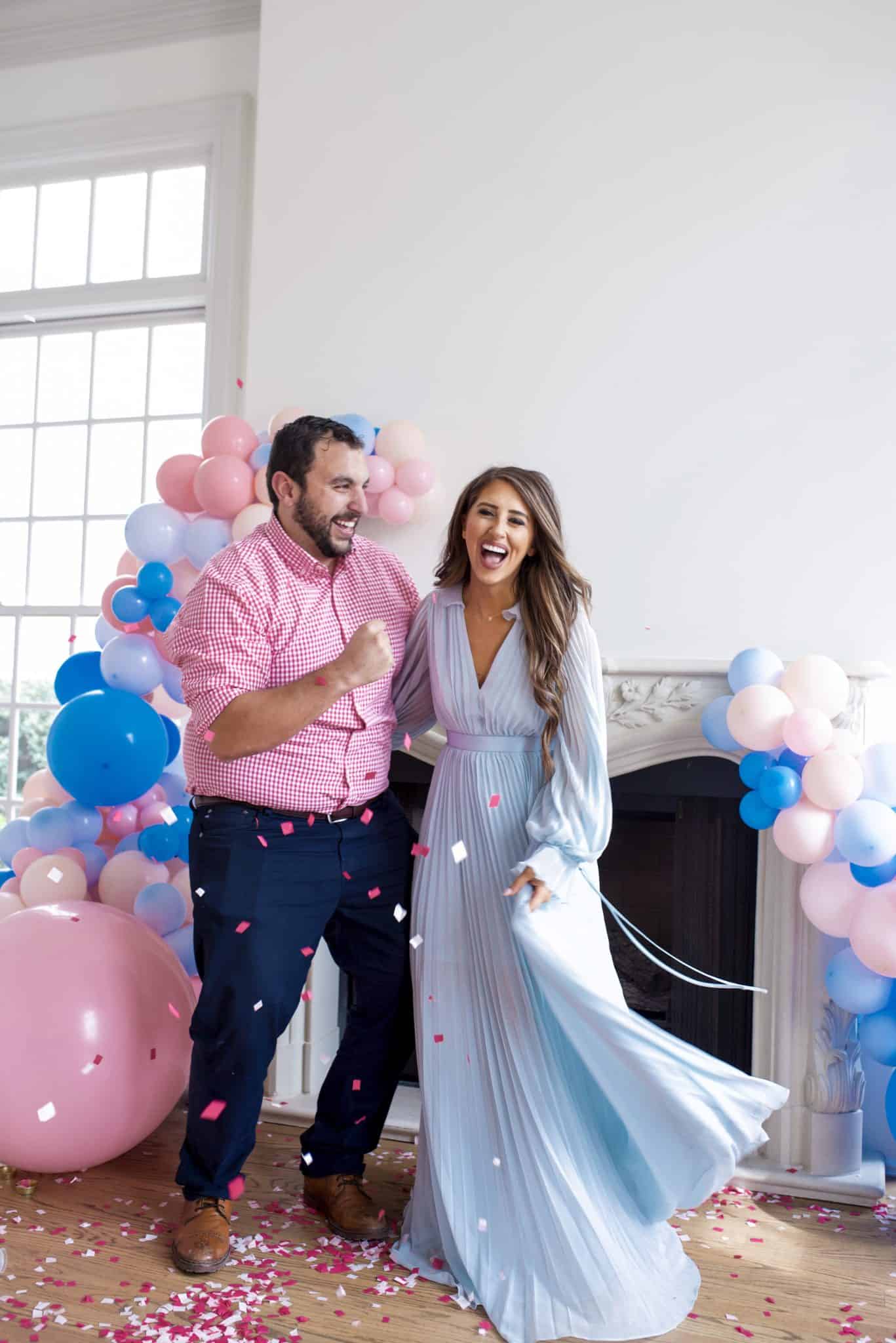 My Outfit // Dress: Self-Portrait (similar) | Shoes: Sam Edelman
Ted's Outfit // Shirt: Nordstrom | Pants: AG | Shoes: Florsheim
Photographer: Ban Avenue
Donuts: River Oaks Donuts
Venue: The Creative Chateau
Confetti Poppers: Etsy
Balloons: Big Ass Balloons
It's a little baby girl and we are so over the moon! What's funny is Ted wanted a girl more than I did and he was SO vocal about it lol!  Once we got pregnant and after everything that's been going on in our lives, will link first baby post here, I didn't care the gender of the baby as long as he/she was healthy!
Obviously deep, deep down I had a preference, and I wanted a girl since my family is ALL girls (mom's 1 out of 6 sisters (teds in a photo with all of them above – and I have 1 sister and that's all I know). The thought of dressing her in excessively large bows excited the heck out of me but the entire time, I could have sworn it was a boy. I had dreams that it was a boy and convinced my self that it was lol! Even the night before the reveal we were trying to come up with boy names since I was 100% convinced lol. Honestly I have always wanted a girl but part of me thought I might end up being a boy mom of three (which I also would have been thankful for lol).
During our first 14 weeks, Ted was SO vocal about only wanting a girl lol. He believes the fact that he had an older sister really helped him become who he is today. Since he was so vocal about wanting a girl, I felt the role of having to take on team blue! Especially since we were announcing in front of our entire family and if it was a boy, I didn't want everyone to think we would be disappointed haha!
We had our gender reveal party a few months ago with our closest friends and family and it was SO much fun. I highly recommend it, at least for your first child. It was the surprise of our life and having close friends, mama, and family made it that much sweeter! You can find our video posted on IG here.
We had our anatomy scan a couple of weeks ago and everything looks great!! Can't wait to meet you in August baby girl! We have been praying and praying for you.