Baby Raad Update #1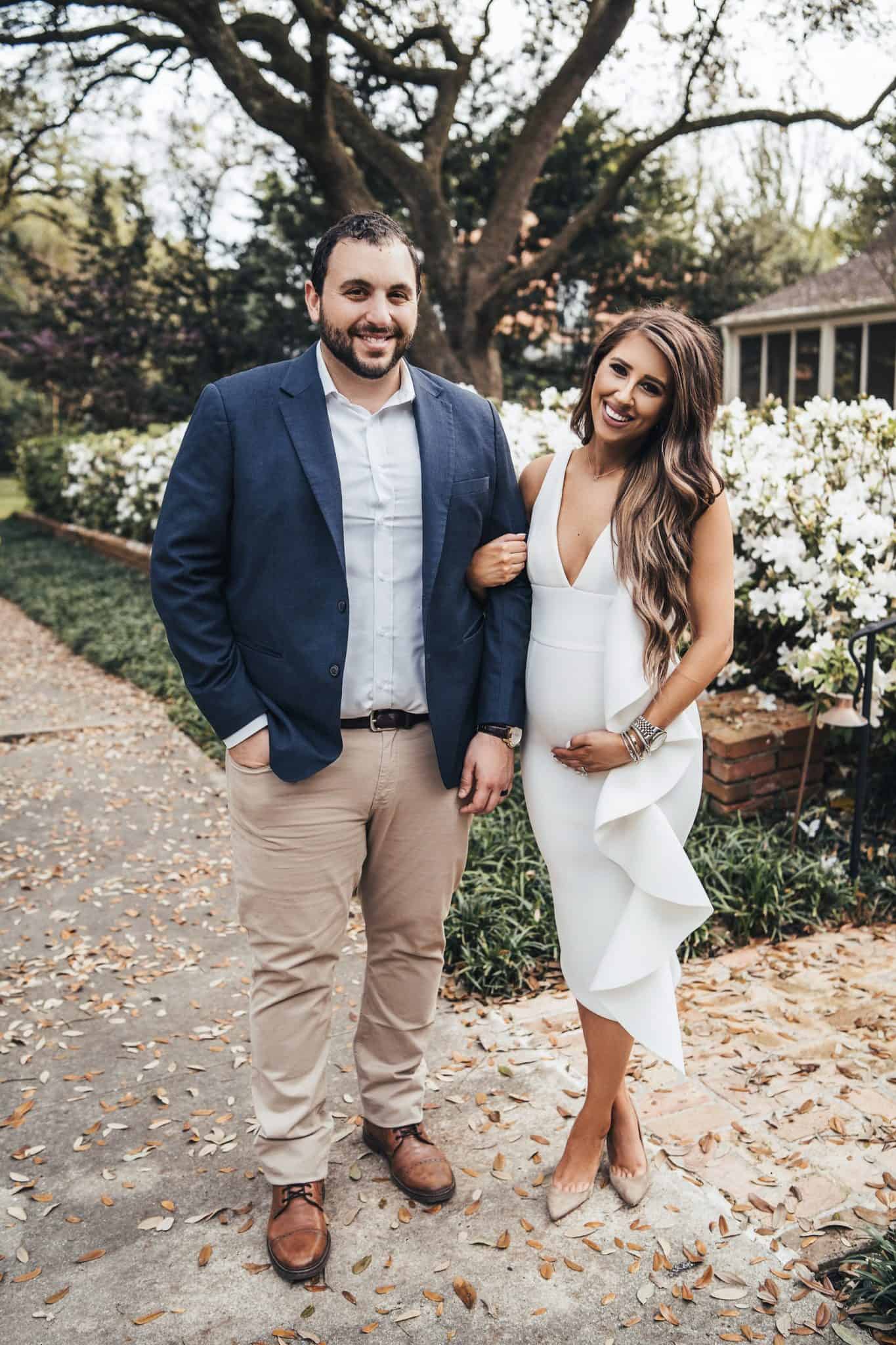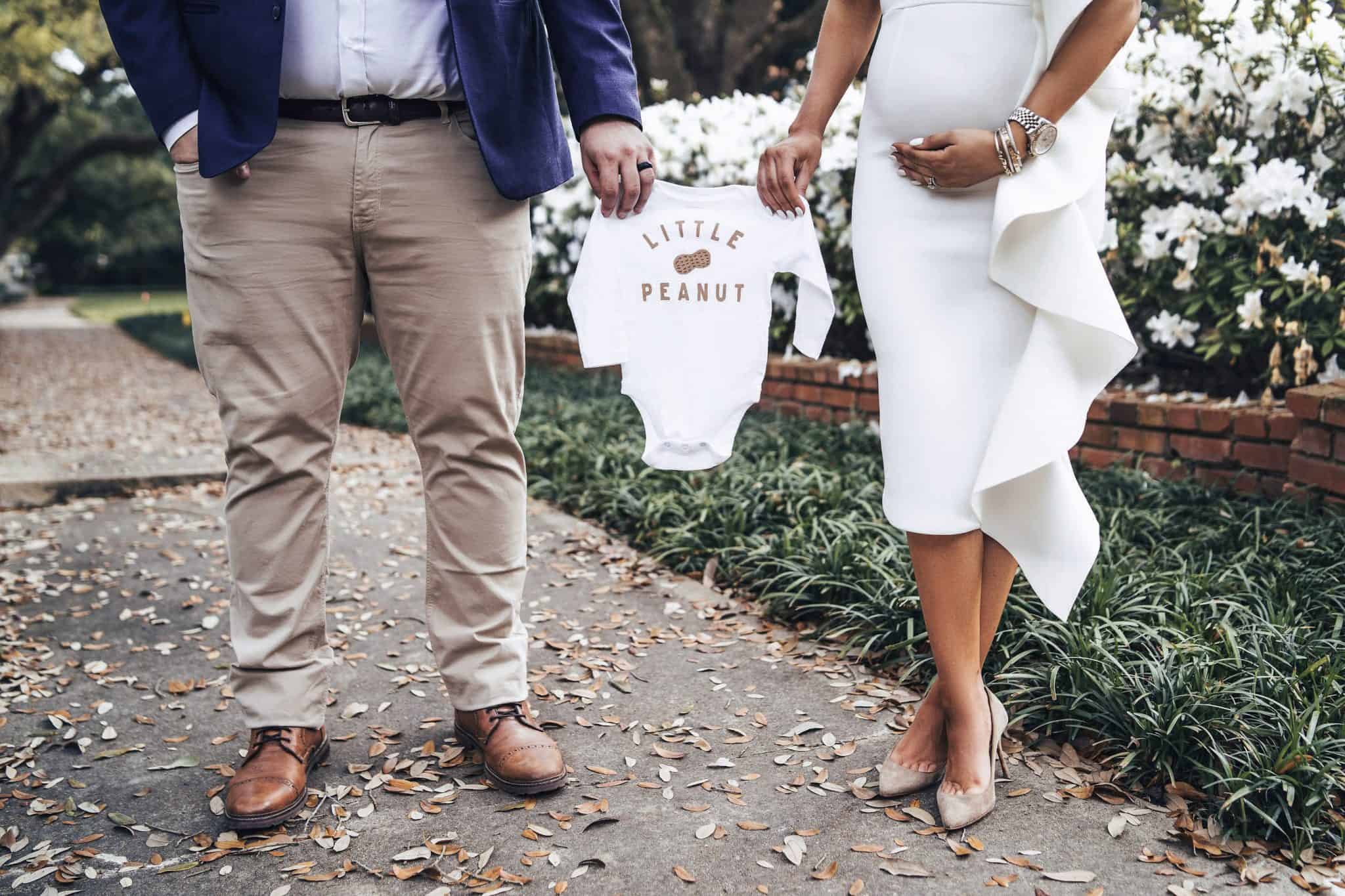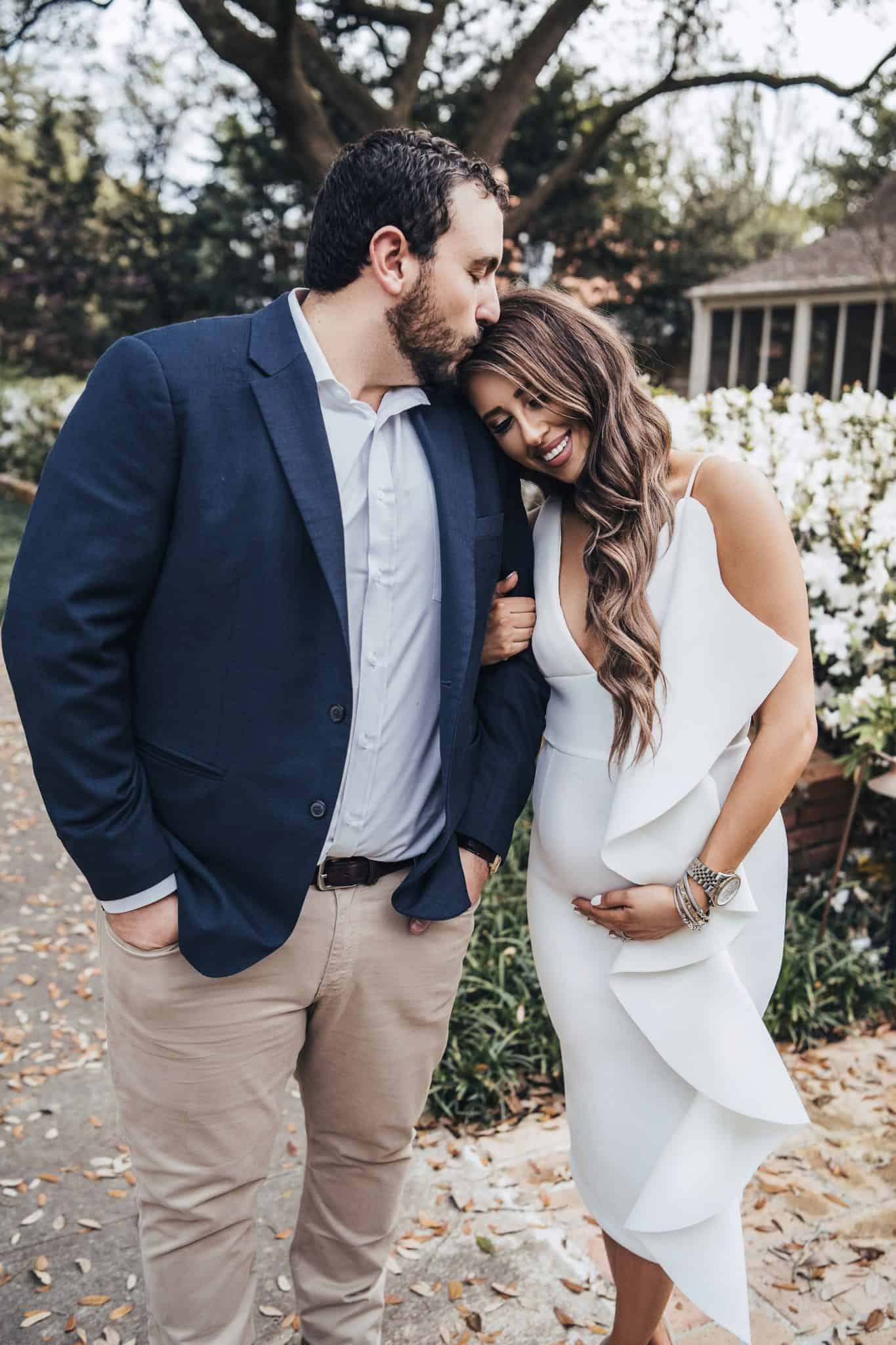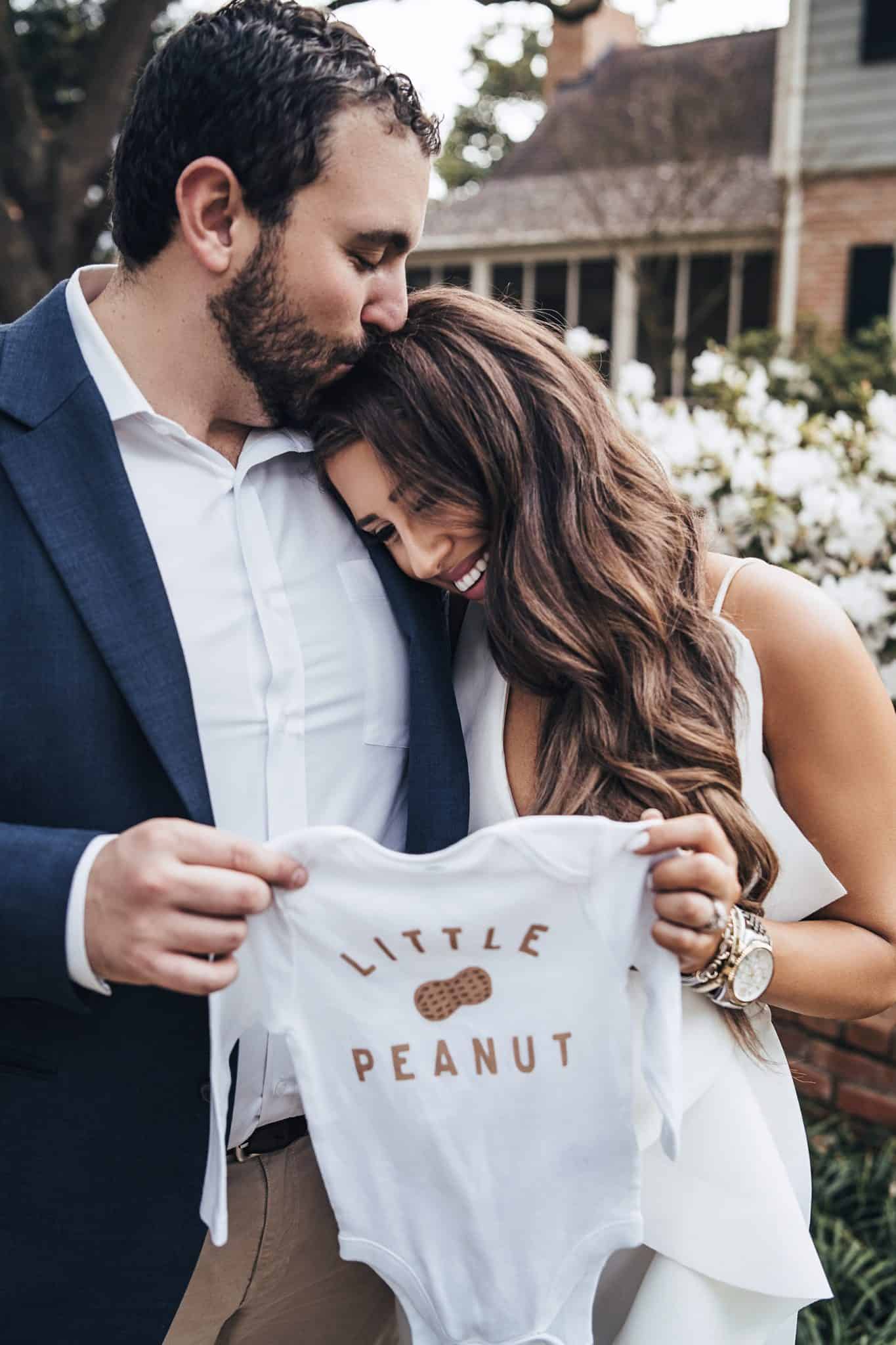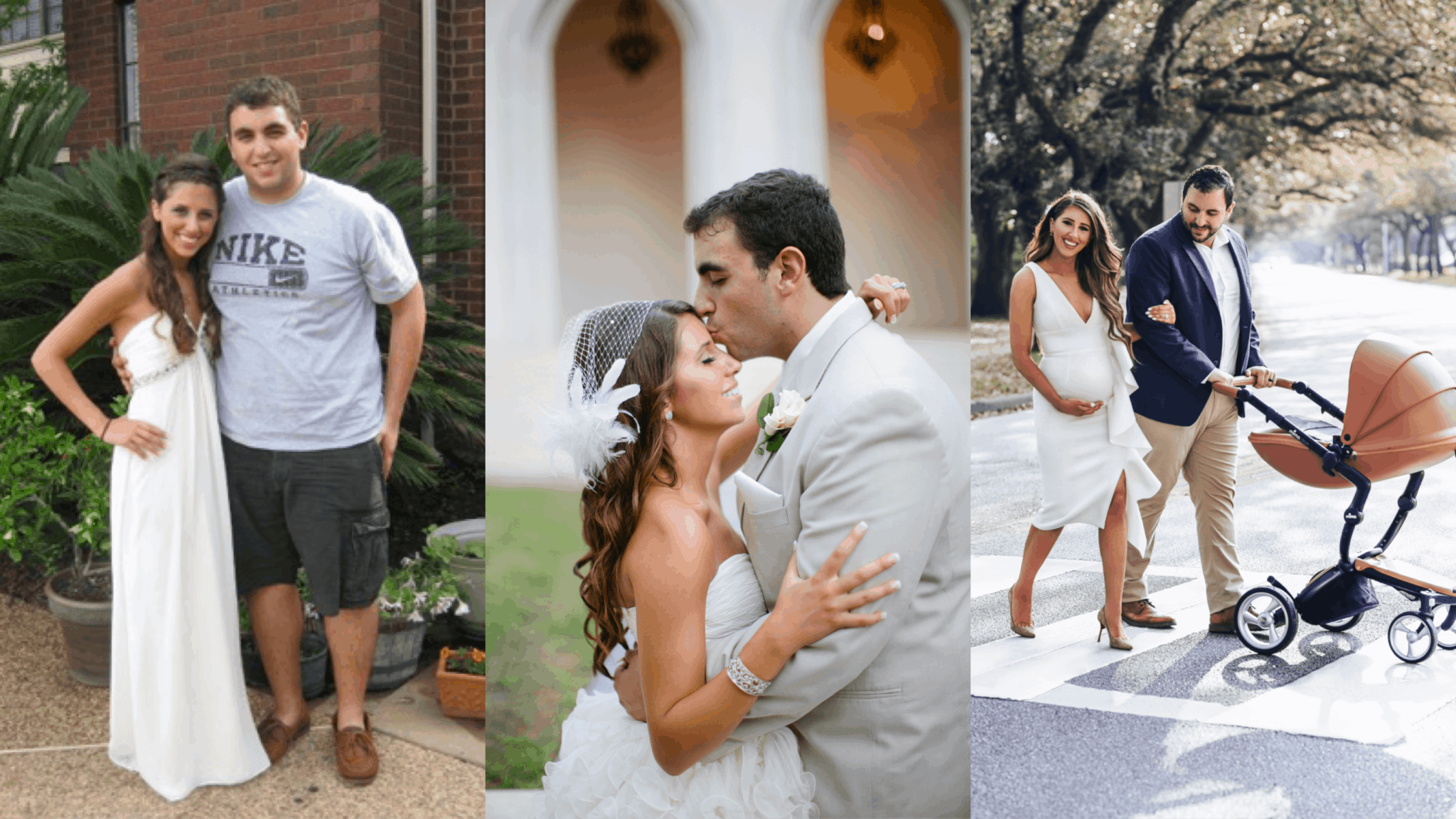 GOSH. YALL. We are so overwhelmed in the best way possible with the outpour of love we received from baby Raads announcement! We will cherish all of the love forever and ever. It feels like I have been keeping the biggest secret from all of my closest friends, so it feels SO good to tell you all!
I honestly have been a little worried to share my journey since I have already received so many comments on girls comparing their journey, their bump, and questions around why we didn't announce earlier, and so on. I will try to answer as many questions as possible, but just a reminder, I want to share a quote from Theodore Roosevelt that I'm learning everyday to live by, "Comparison is the thief of joy". We all have different walks in life, our bodies are made so differently, and so are our stories. For those struggling to get pregnant, I know what those disappointed moments feel like, and I promise, the Lord has a plan for you! You also are in our prayers and never forgotten!
PS bottom of the post I am sharing personal photos! 
First, How we found out: 
On December 17, after months of so many failed pregnancy tests, we finally got our first positive pregnancy test! I was overjoyed and honestly in shock. Then quickly I let fear take over and steal that joy because I thought it was too good to be true and the reality of a possible miscarriage might happen. I didn't get my hopes up but I also was so excited that we finally got a positive pregnancy test after months of trying. Honestly though, while we were trying month after month, disappointment after disappointment, I had such an overwhelming sense of peace that God was in control and getting pregnant would happen in His time.
I honestly had a feeling something was off in early December on our Europe trip because I was sleeping like a rock. I would pass out for 10-12 hours and that was so unlike me. We even amazon primed a pregnancy test to our hotel room in London one evening because I swore I was pregnant with all the changes in appetite and constant exhaustion. I knew was something was off, but our pregnancy test came back negative so again I tried not to get our hopes up.
Anyways on 12/17 Ted and I went to bed with so many happy tears. Funny enough we both had food poisoning that day so thats what led me to even take the pregnancy test in the first place since I was throwing up first. I was so in shock, I casually just told Ted we were pregnant lol. He stood there for about 5 minutes just staring at the pregnancy test lol! Then lots of happy tears!
Pregnancy Scare: 
This is the hardest little blurb to share and another reason why we decided to wait a little longer to tell everyone. We told our close friends and family during Christmas time, which I am so glad we did, but I still had that worry in the back of my mind that a miscarriage was still a possibility. I really did let that fear take over celebrating such a special time in our life and that's something that I am choosing to share because it's normal to feel that way.
On New Year's Eve we went to Olive Garden (since I was craving pasta lol) and when we got home my fear became a reality and I started to bleed. I instantly thought I was going through a miscarriage. During something like this, the last thing I should have done was google it. Since it was the holidays, everything was closed, but luckily Ted's dad knew an OBGYN that was on call. We made the 40 minute drive out to Pearland where we heard the babies heartbeat for the very first time, which honestly was such a bittersweet moment. I was still bleeding and the doctor said there really isn't anything I can do but to take it easy. SOOO many tears and emotions over-flooded Ted and I at this time. We came home that evening scared to death and felt so hopeless. Hours later, I had the worst cramps of my life.  The pain was so intense, I barely could breathe and went to the bathroom to rinse my face. A few minutes later, Ted found me laying down on the bathroom floor. I was SURE I was going through a miscarriage and Ted rushed me to the hospital. Again, there really isn't anything you can do but just pray at this moment. We celebrated the ringing in of 2019 in prayers at the ER.
For a week, I was bleeding and I was SOO fearful. Our doctor appointment was on January 8th and those 8 days felt like an eternity. We had no idea if we still had a heartbeat or what really was going on. Fast forward, I had a hemorrhage that put the baby at a risk for a miscarriage. The doctor, again, said all we could do is wait. She did say that 80% of the time all of this gets sorted out and leads to a healthy pregnancy. But if we can be honest, all I could think about was the 20%. For weeks, we just had to hang on that God was in control of the whole situation, and we would accept whatever He chose for us – but with constant prayers that He would allow us to be in the 80%.
Such a tough time but throughout the long days, the Lord truly did provide, we had our 12-week appointment, and everything was perfect! It was such a roller coaster of emotions! The more I talk about it with other women, the more stories I hear about the trials and blessings of a pregnancy. Everyone has a different story, and it's ok to talk about it. Nothing is taboo and your story is beautiful no matter what.
Mom:
Honestly though, the timing was all the Lords. Such a miracle we could NOT believe it. Mom has been begging for a little grandson or niece since the second we got married lol! Once we got the news that her cancer came back, I prayed all the more the Lord would grant us the privilege to get pregnant so our little one can meet her. She has been over the moon about the news of her being a grandma and I am just so happy that I have her here during such a special time! I can't give enough credit to God for his divine timing!
Teds Point of View: 
So let's just say YES he was ecstatic, but y'all, he just quit his job to start a new company a week before we found out lol. And if you know Ted, he is all about comic relief. The amount of funny comments that were mentioned in 5 minutes were probably more than I've heard in a lifetime lol so I knew he was stressing out. You could see how happy he was, but at the same time, I literally could see him trying to plan out the next 8-9 months.
He just quit his corporate and had been working on building his new business and leaving the comfort of corporate world benefits. We both were dealing with moms cancer coming back and so much more family stuff that he was trying to sort out as well! Oh, and we also live in a small thousand square feet condo so he really was freaking out lol! Of course he is super excited but being who he is, logic all came running through lol we have had to adult REALLY hard lately. But honestly, I have never seen him more excited in his life. And he's so heavily involved, you would think he was the one giving birth to this child lol.
Q&A
How we knew we were ready: 
Ted and I have been married for 6.5 years and we just had a feeling that we are now ready for the next chapter in our lives. We have been praying about it for years and I think when you know, you know. I had this interest in babies more than I ever did before lol! Also for those that have reached out about the pressure from others, DON'T let others pressure you! We pretty much got it every day from our Arab family of when we were going to but only you know your situation and when you are ready!
How'd you hide your bump:
I JUST started to pop. Especially in the evenings! My clothes were feeling tight but nothing like how the bump looks now. By the end of the evening I feel like I am 9 months pregnant lol! Currently in the morning, I have such a tiny bump, looks like a food baby. It's so crazy how much it changes depending on the day and what all I eat! For those office babes that asked me how I hid it, I just wore super loose clothing! I went for lots of maxi dresses, a denim jacket around my waist, or a loose top. Also for those worried that I am not embracing the bump, I promise I am! I have plenty of personal photos to capture this sweet time and I am in awe everyday of what our bodies can do!
Will you be sharing only maternity style:
Absolutely not! I don't plan on buying many maternity style items unless I have to! I know the majority of y'all aren't pregnant and I still want to be the best resource for you all. I will just be sizing up to a small or medium in all my clothes moving forward!
How I feel:
I am not sure how I got so lucky, but I feel absolutely great! Like never before! The first trimester I THANKFULLY didn't have morning sickness or I don't think I would have been able to work as much as I did. I did, however, get SUPER tired by like 3 pm and went to bed by 8 pm lol it was great! I also was on "bedrest" and took super advantage of that lol! Mom also didn't have any crazy symptoms so that's good!
Craving & Working Out:
At first, I had a pop tart every day for like a month lol then I moved on to cereal. Other than that, still eating normal! I do eat A LOT of subway tuna sandwiches but I think I'm currently am getting sick of that too. Oh, I was THAT prego lady the other day that had pickles and chocolate haha idk why it happened but it was SO good. I also crave salt and lemon, but have been doing that since I was little! I have only worked out a handful of times during 2019. Since I kept it easy this entire year, it got me WAY out of shape lol. I now am trying to get back into cycling a few times a week!
—–
If somehow you got through all of that, bless your heart! We just had 3 crazy months to catch you up on! I will be sure to do another bump date at the end of my 2nd trimester! If I missed any questions you may have, please leave below and I will be sure to answer!
I just can't thank you all enough for the amount of love and support we have. This baby is already so loved and I couldn't be more grateful!