Shopbop Sale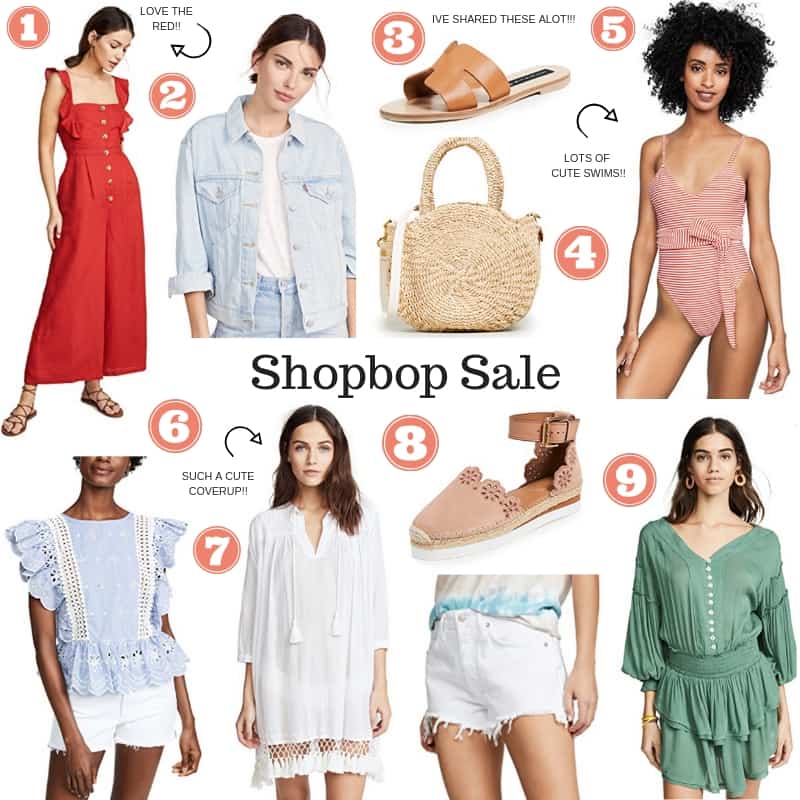 1. Jumpsuit: Love a good linen jumpsuit and the red makes it such a statement piece!
2. Jacket: Denim jackets are a must and this is one of my favs!
3. Slides: Shared these with you guys so much cause I am obsessed and so excited they are on sale now!!
4. Bag: I've had this for years and it is always a go to for spring/summer!
5. Swim: Cute little one-piece and saw so many other good ones!
6. Top: I have been obsessed with eyelet lately and this one is perfect!
7. Cover-Up: This is so pretty and perfect for the beach!
8. Shoes: I have also shared these with you guys a lot since I wear them all the time!
Shorts: You can never have enough shorts for summer so stock up while they are on sale!!
9. Dress: Have and love this little dress!