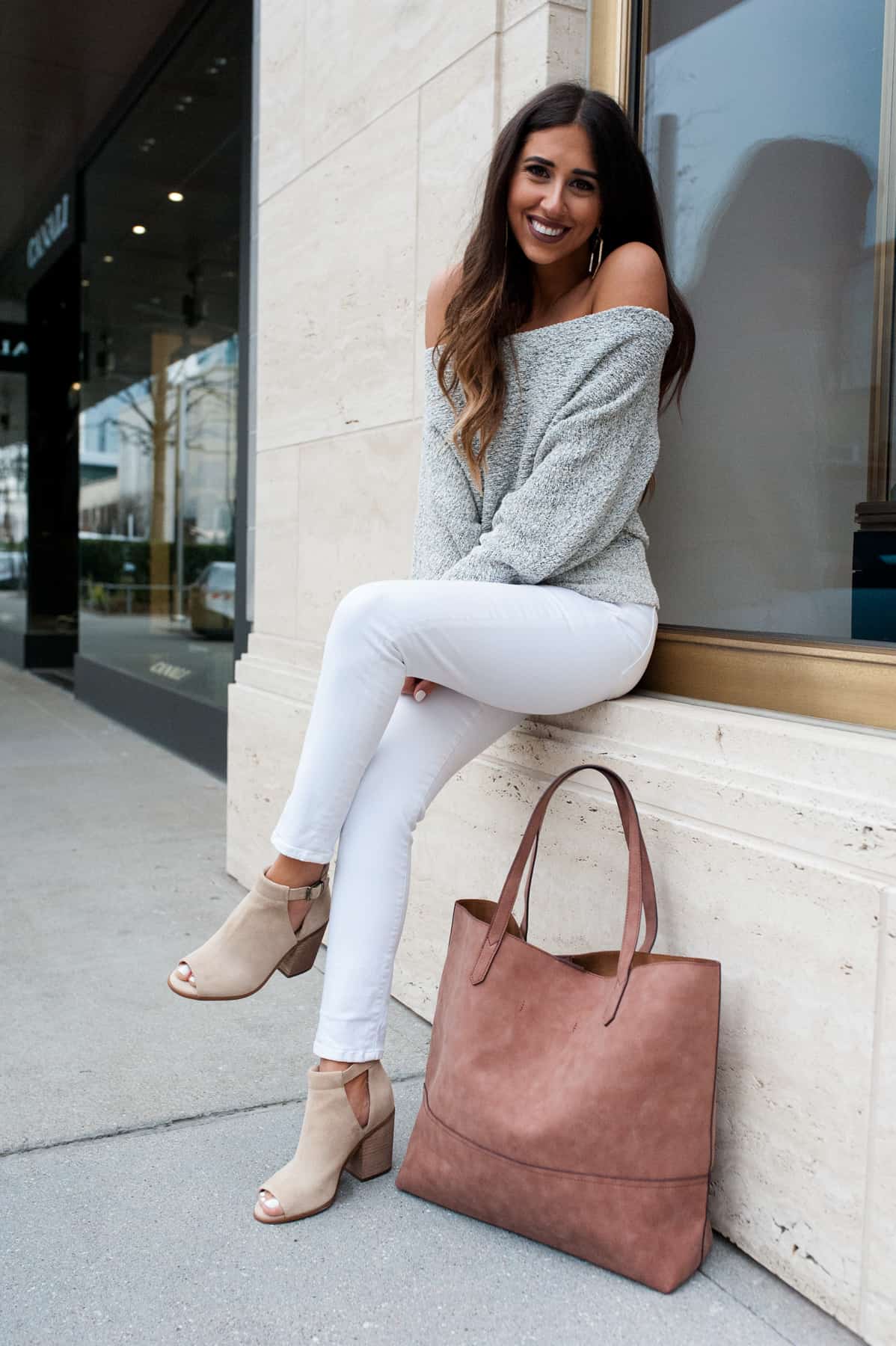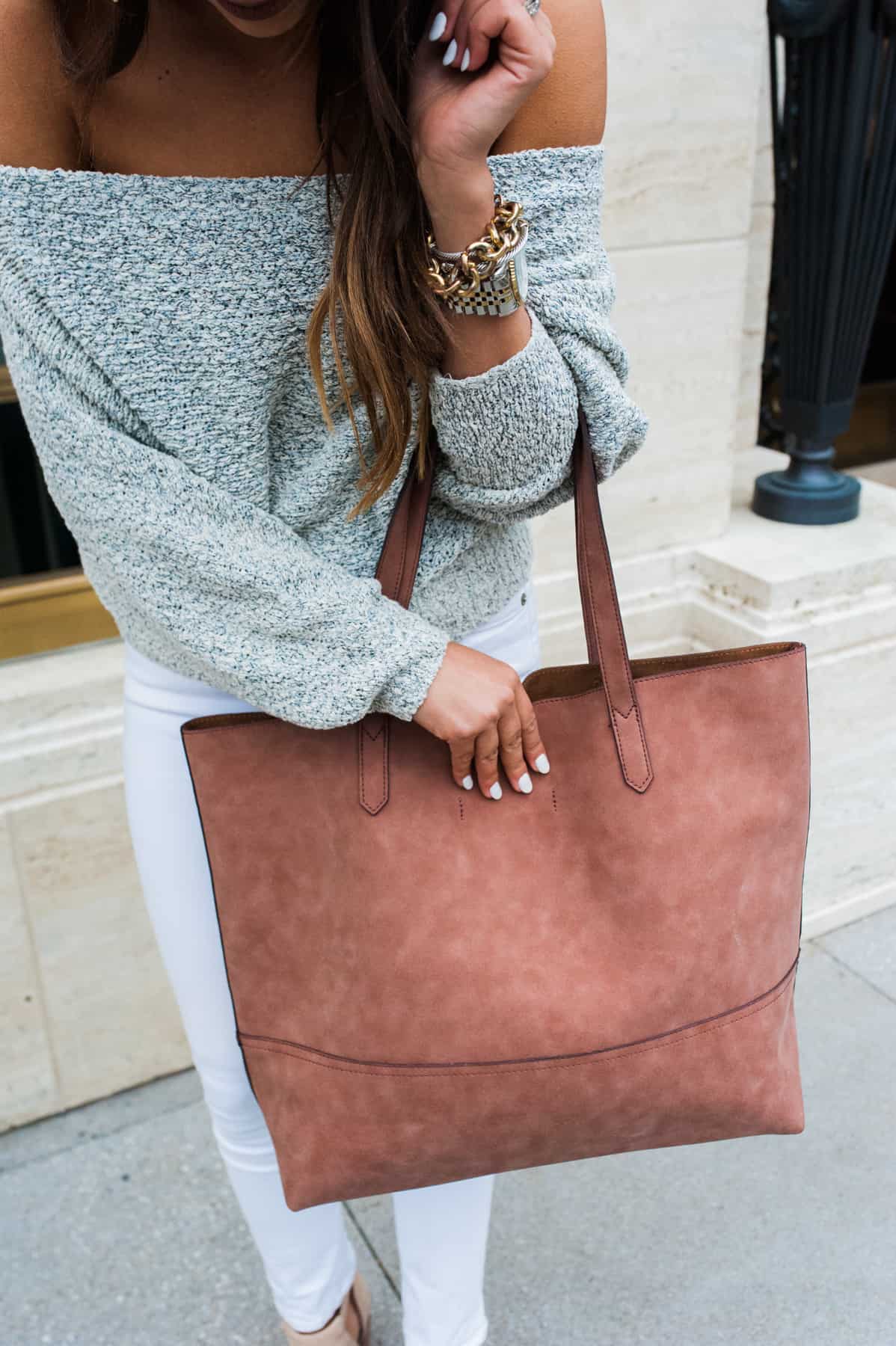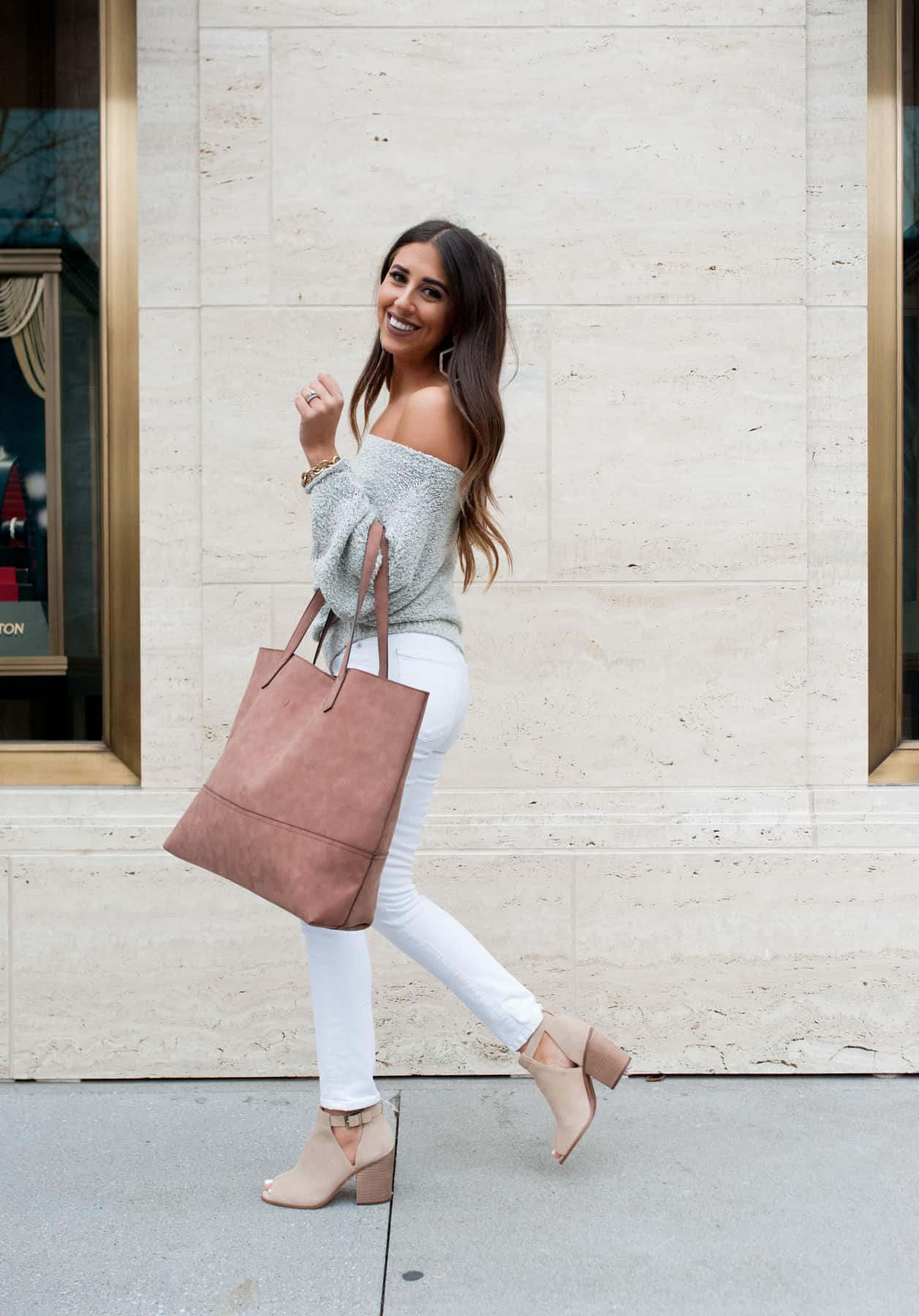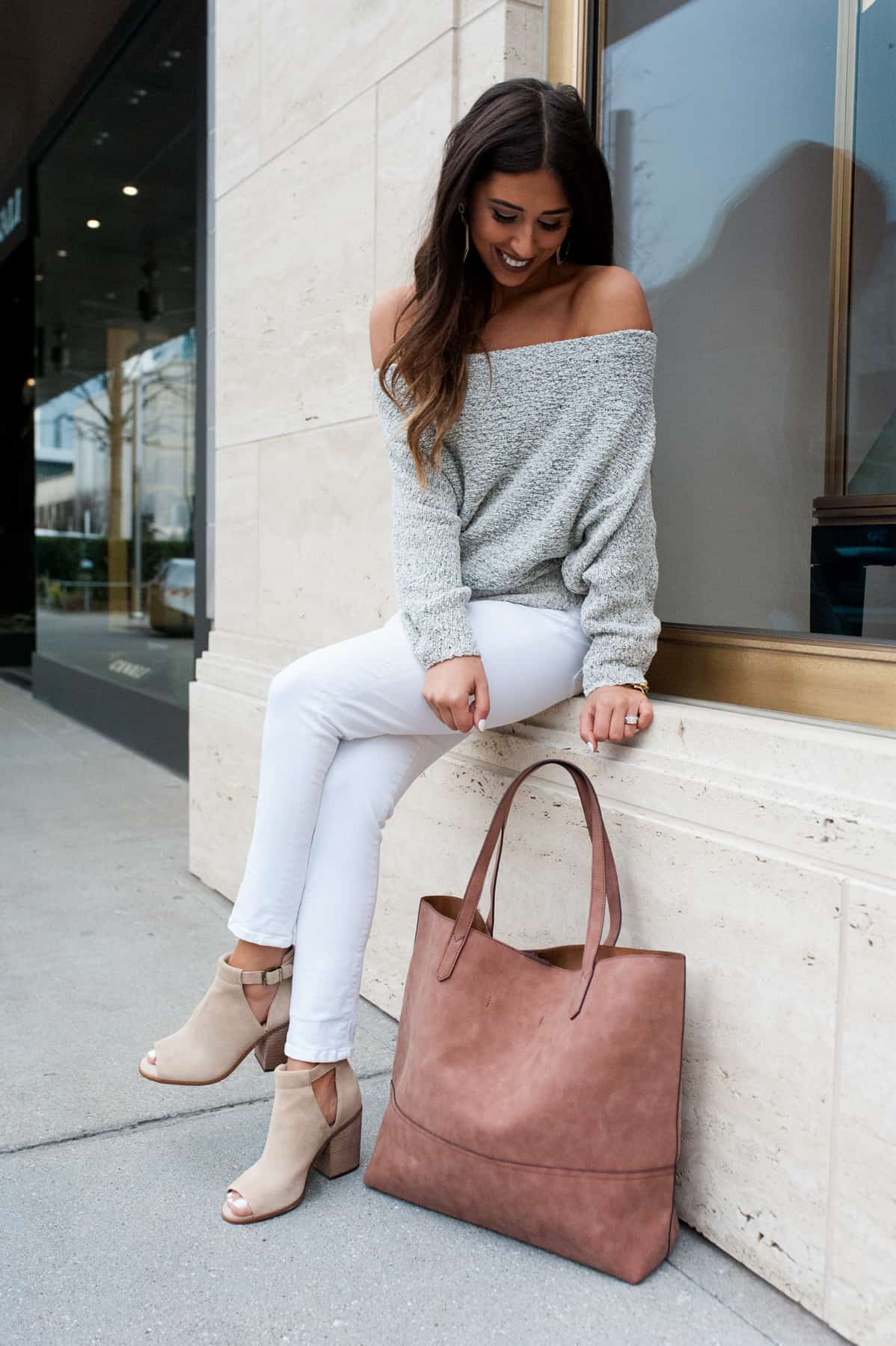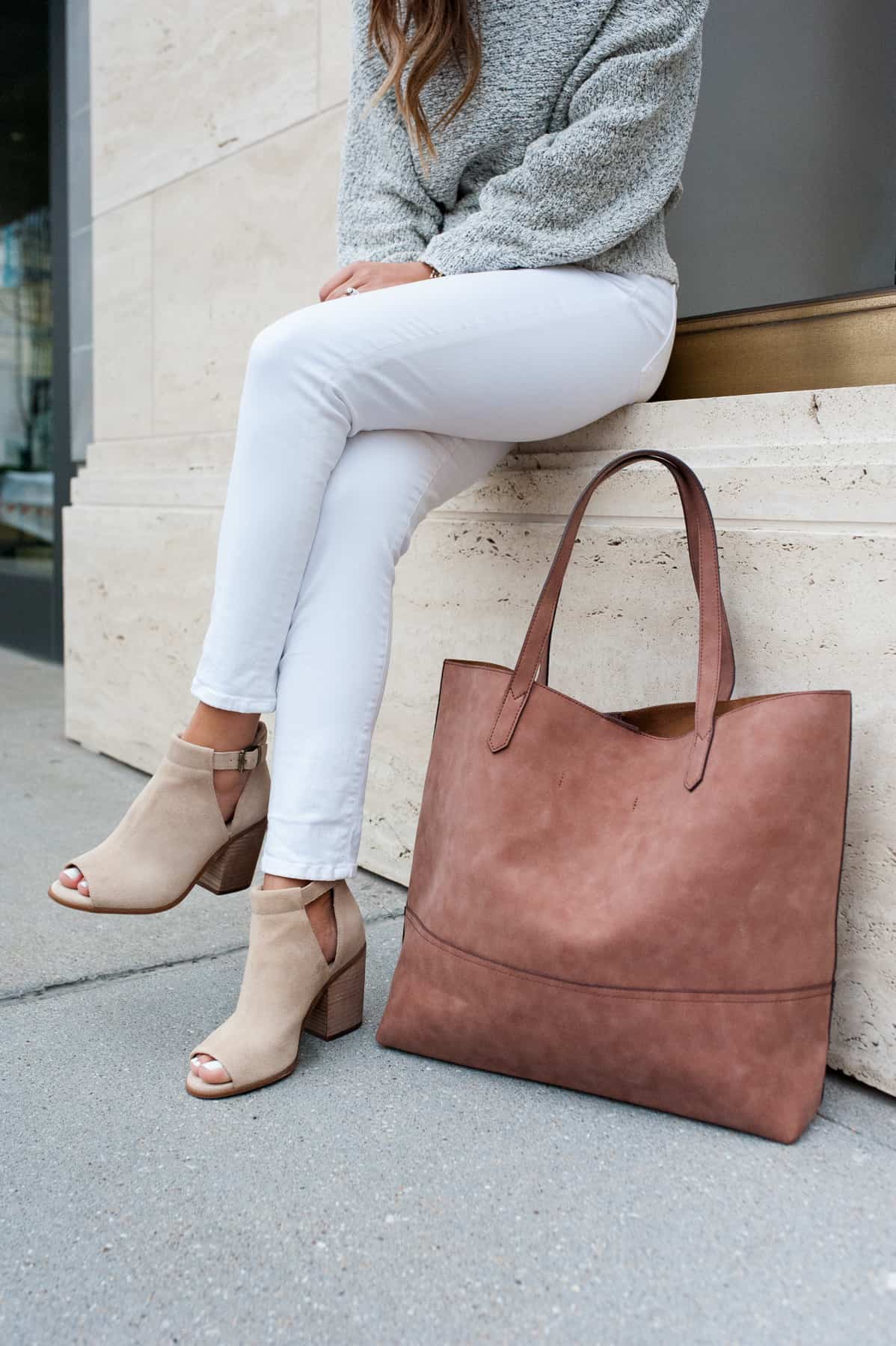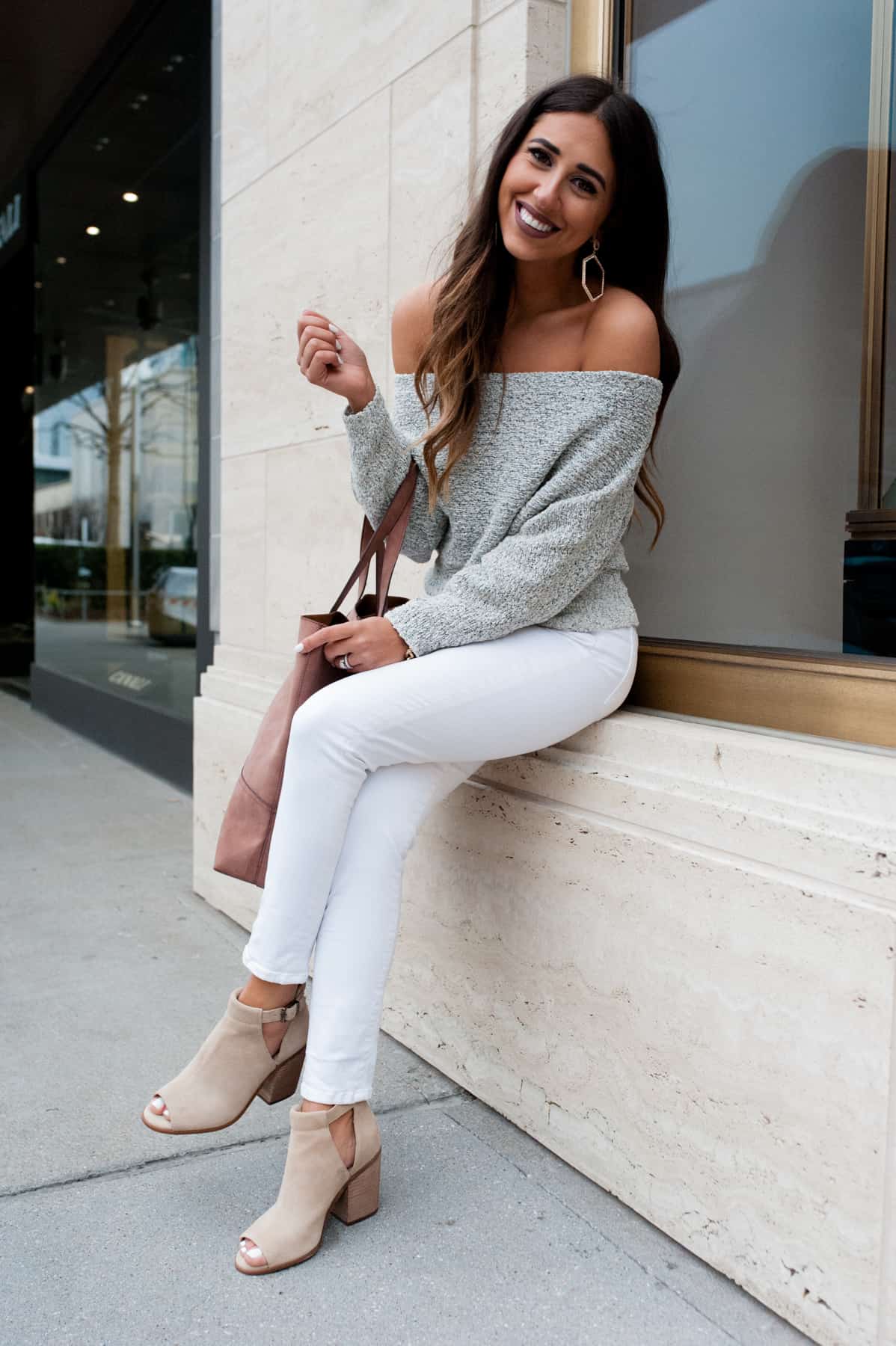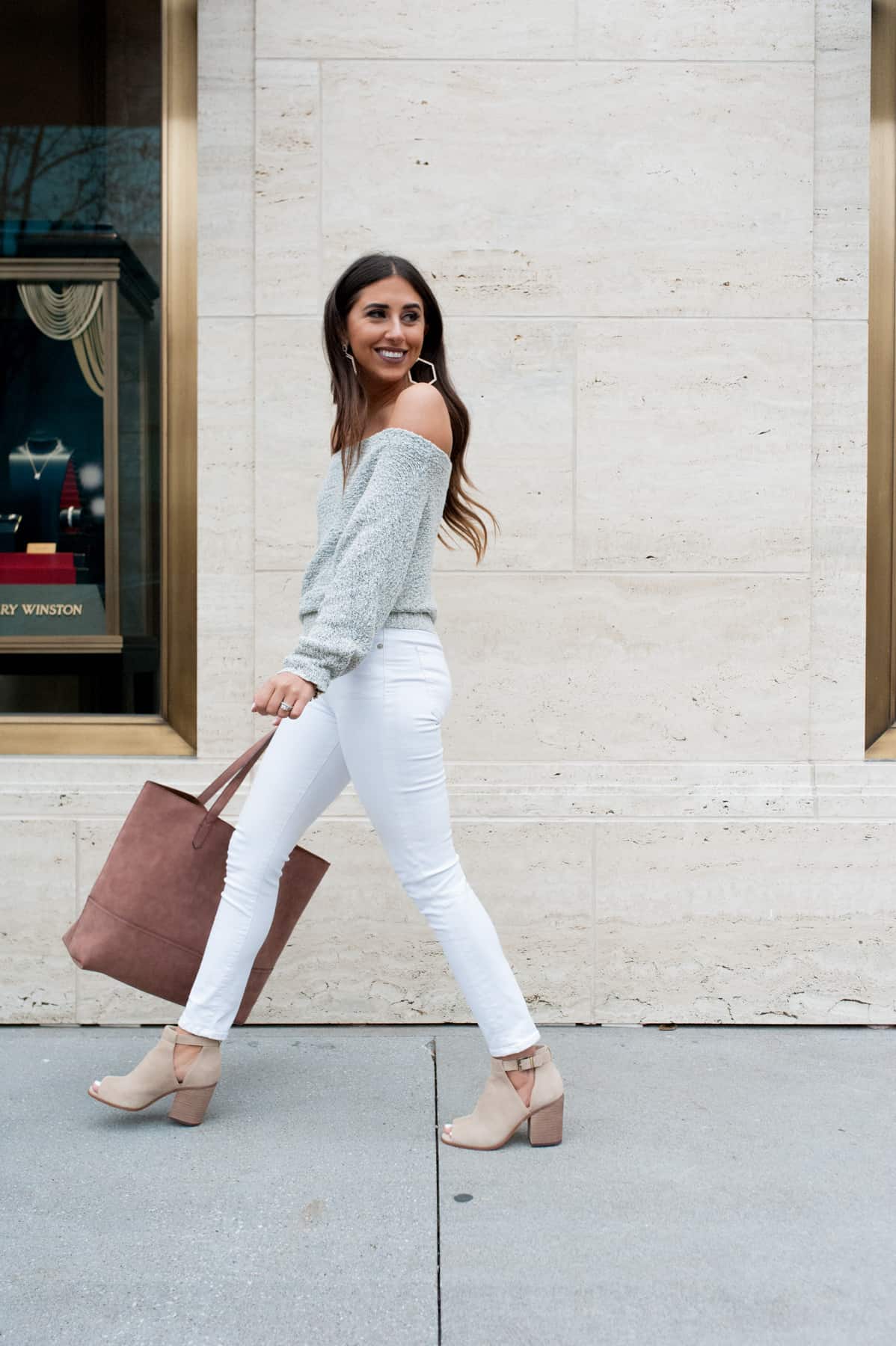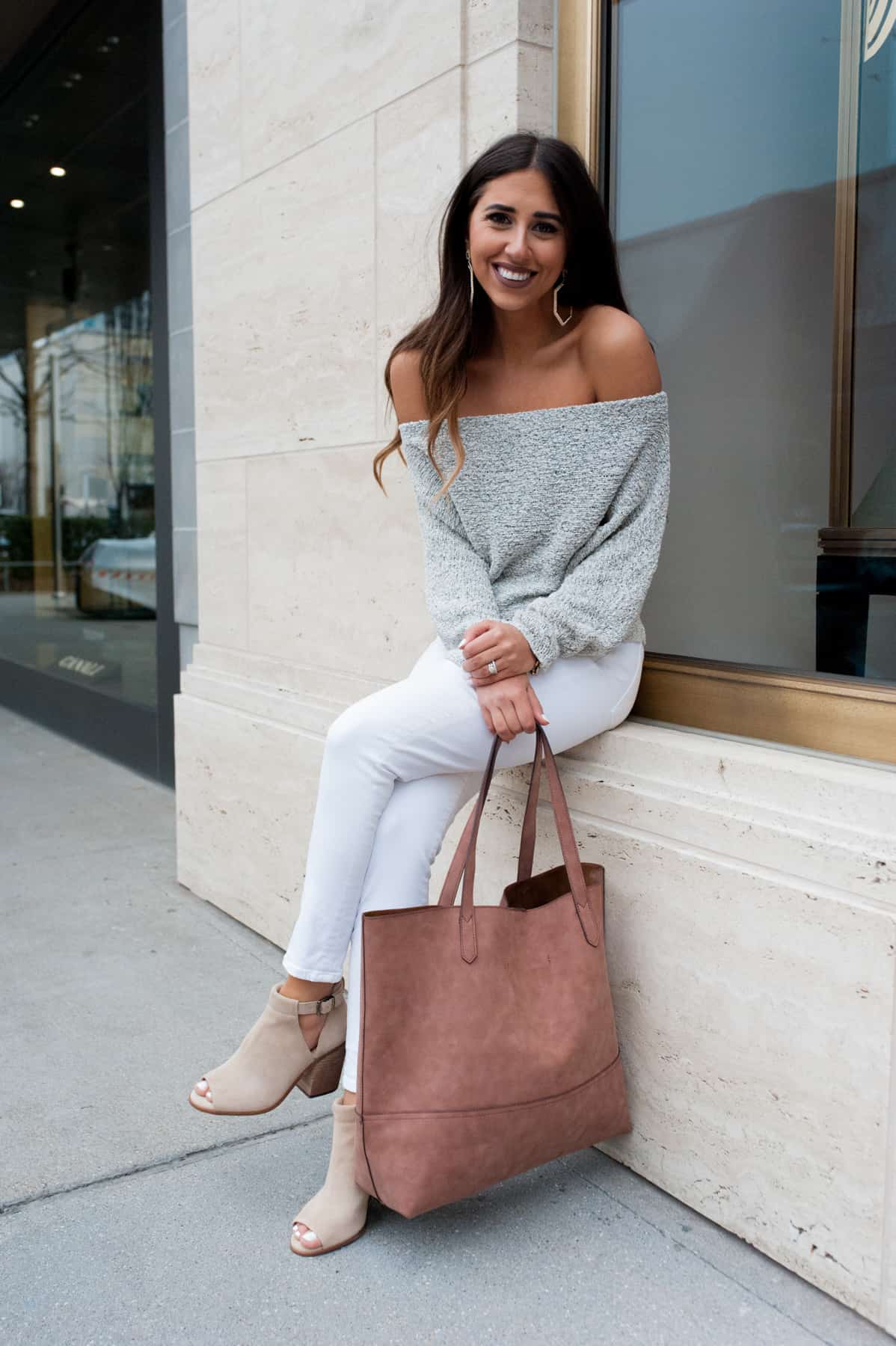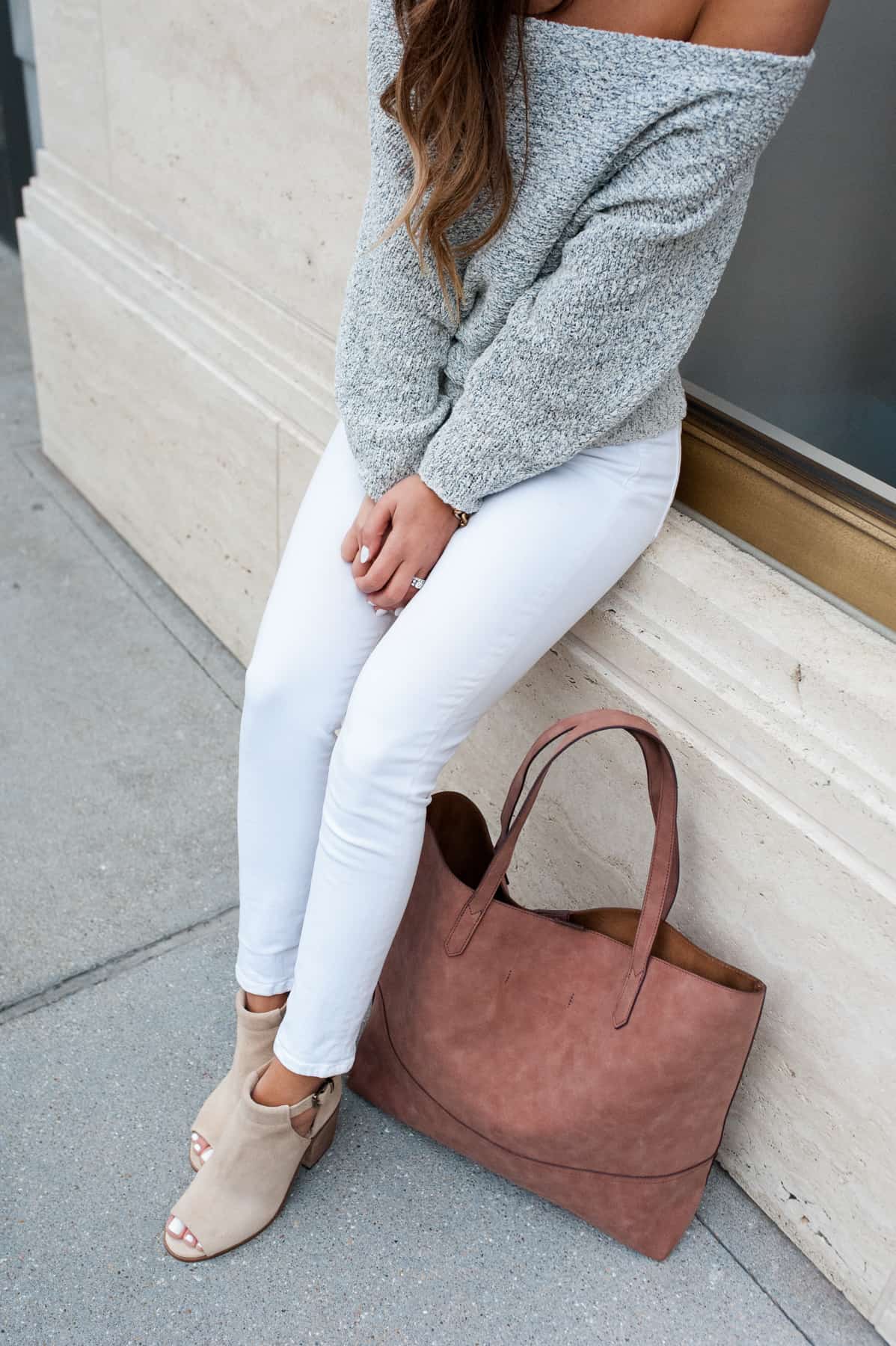 Sweater: BP. |  Pants:  Citizens of Humanity  | Bag: Sole Society  | Shoe:  Sole Society  
We all probably know that we are at that awkward transitional time when it's too cold outside to wear anything but we all are craving warmer weather. For us Houston peeps, we had snow on the ground (crazy enough) this week and by the end it will hit up to 79 degrees. I'm not here to be your weather guide but I can feel ya on the confusion of what to wear. This time of year I am always so over buying sweaters and looking to freshen up my shoe and handbag game. I do a lot of shopping over at Sole Society and came across these open toe booties that got me so excited for the upcoming months! I always am looking for booties to carry me into spring time and I can't wait to wear these babes with all the spring dresses I have plans with! I also fell in love with this tote color (dusty rose) and the size. I can carry my laptop, and a whole bunch of unnecessary junk in it! I plan on taking this tote and this duffle on my next trip!
I head out of town again on Sunday so I am taking it easy this weekend. Lots of packing, laundry, the boring stuff. Husband and I do have a cousins play in Sugarland tonight to go watch and a date night planned tomorrow. Nothing crazy but sounds like the perfect weekend to me! I also will try to do a try on session today or tomorrow of all the new arrivals I have been getting in and will share in real time these shoes and bag with you all!