Self Tanning Routine
Just updated my tanning routine and I think I've found the perfect products for Summer! I found this drugstore tanning mousse two months ago that is more of a gradual tan and much more hydrating for my skin during the hot months. Broke everything down from all my favorite tried and true products to my step by step process into the graphics below for y'all!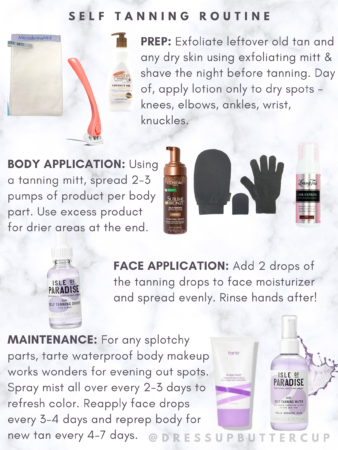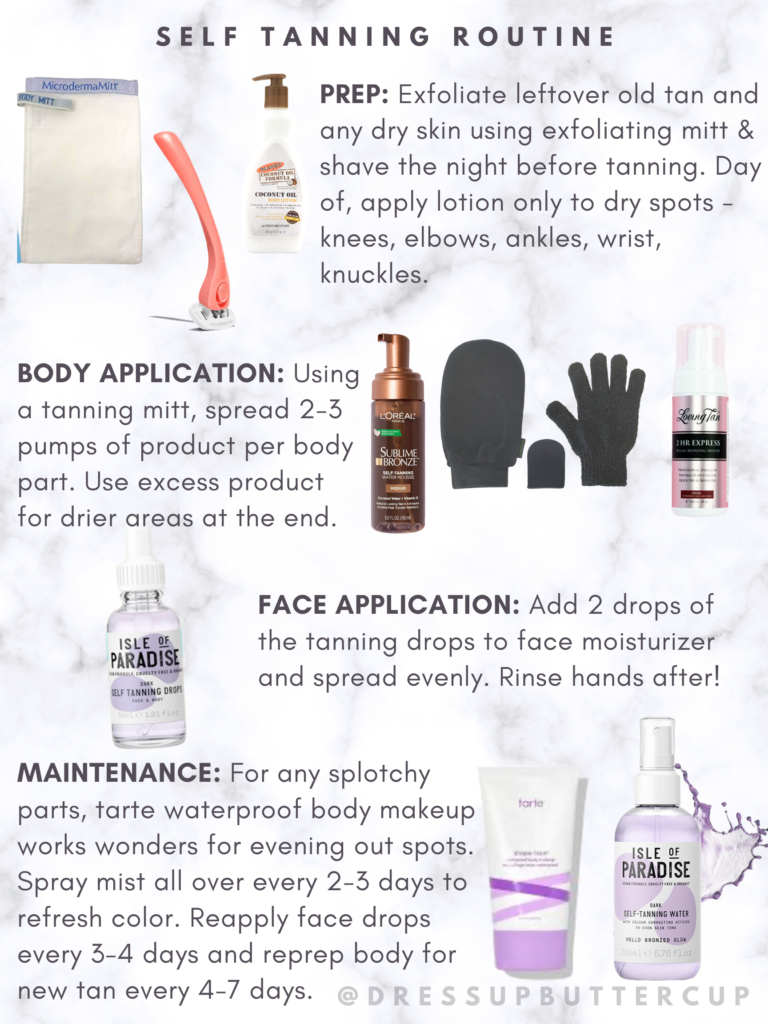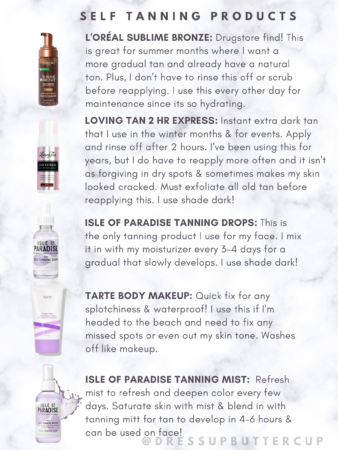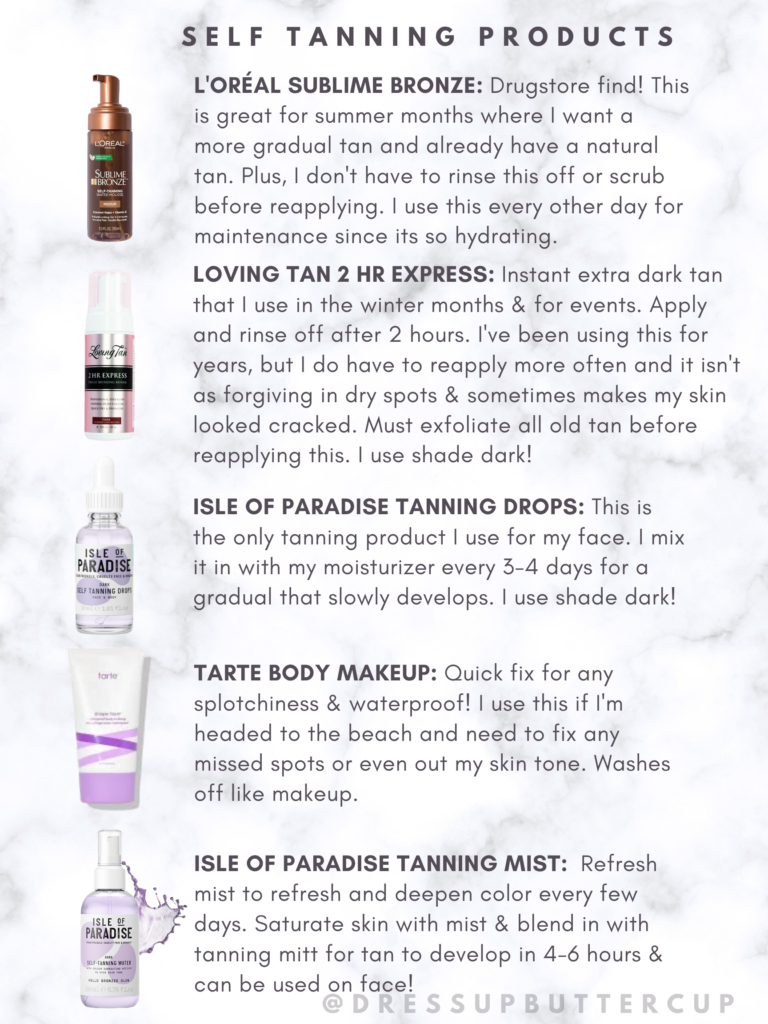 FAQs:
Question: What am I currently using right now?
Answer: For the past couple months I have been using L'Oreal Sublime Bronze for my weekly tan! It's light and buildable so its been perfect for the spring/summer since I have been laying out. Very hydrating and doesn't crack like my some of my others do when my skin gets dry! But since it is buildable you need to apply it a couple times throughout the week if you are wanting to get a darker tone.
Question: How often do I shave, exfoliate and reapply?
Answer: This really depends on the week but usually its 1-2 times!
Question: How do I apply tanner to my face?
Answer: I add the Isle of Paradise tanning drop into my face moisturizer and apply with my hands. Then immediately wash hands! I wash my face normally throughout the week and it doesn't come off since it's a deep in pore tan. I personally do not break out using it but I know everyones skin is different!
Question: How to prevent dark spots on dry areas?
Answer: Make sure you hydrate your dry areas like elbow and knees extra good before starting to apply tanner. Then apply the tanner to other parts and save those dry spots for last just using the excess product you have on your mit!
Question: Is self tanner safe to use during pregnancy?
Answer: I would say always ask your doctor!