DM Round Up
March Week 3
Answering your most asked questions and sharing links to the most requested items from last week!
Rosie's white ruffle socks!
They're from Amazon! We love these so much we even order them for gifts! Most of her socks and bows are from there too. Shared some of her and Jet's recent outfits in this post if you need some more ideas or a list of places I like to shop for them.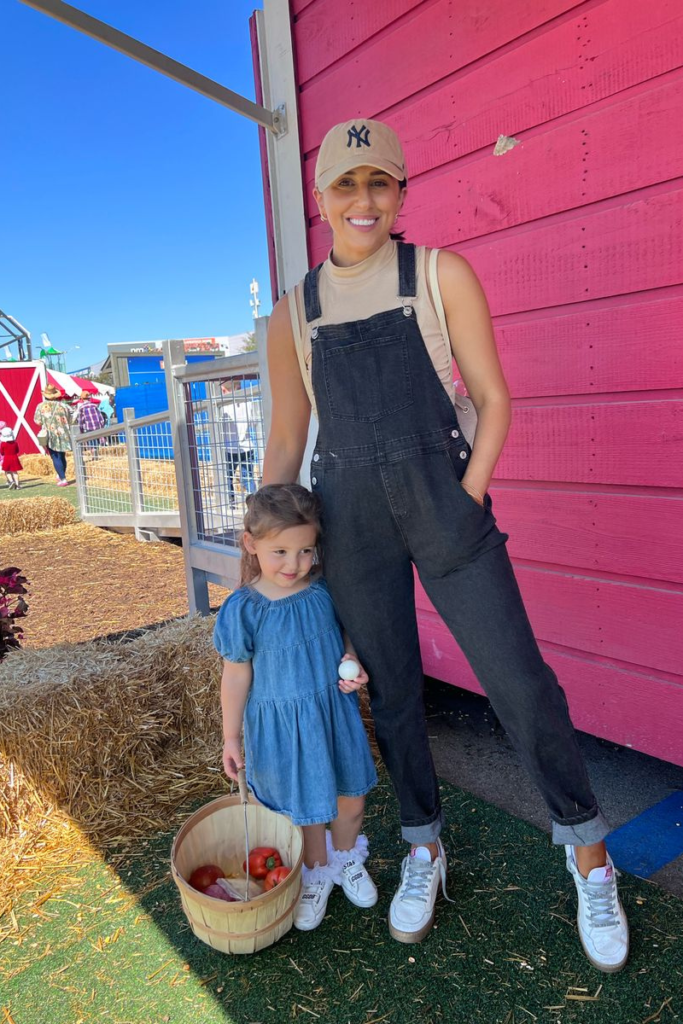 SHOP OTHER AMAZON BABY FAVS

Would you say the Amazon overalls run TTS?
I'd say so! I don't like my overalls to be super tight so I ordered a medium in these. I feel like they hit me at the right spot and the booty isn't too saggy. I'm 5'3 and have enough length to cuff them, so these would even work if you're a little taller! Rounded up some other really cute overalls for the spring in this post!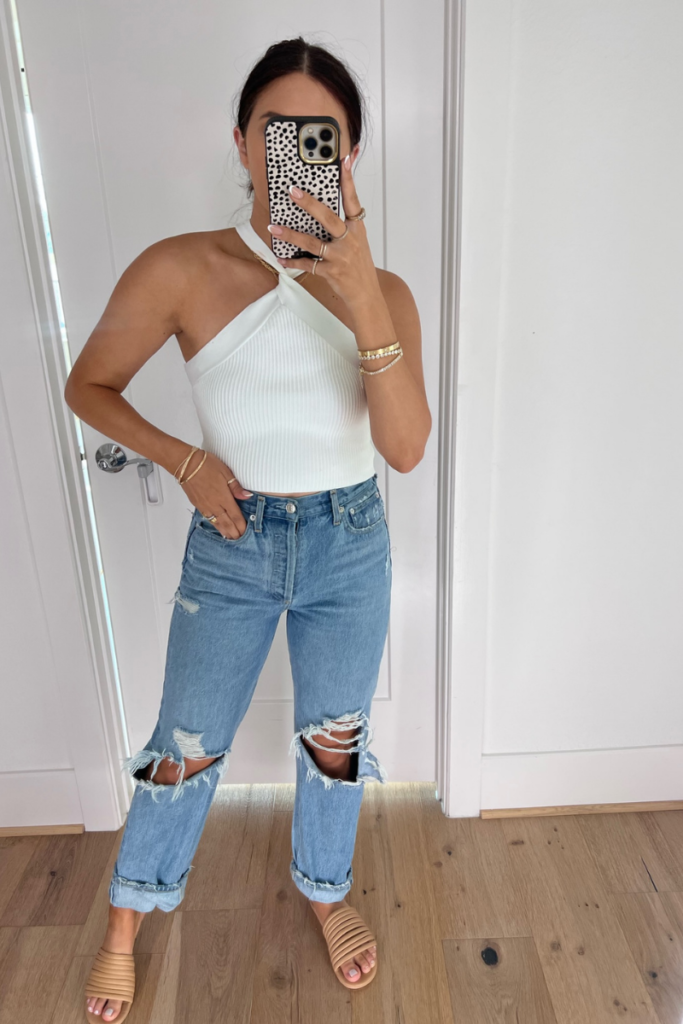 Which Kindle do you have?
Ted and I both have the Kindle Paperwhite! Love that they're waterproof and pretty much indestructible. So much easier to travel with these than packing actual books! You can search for books you want to read on your phone and then they automatically download to your Kindle since it's tied to your Amazon account.
Where is your butterfly necklace from?
It's new from Electric Picks. My mom loved butterflies so this necklace reminds me of her. My code blameitondede should work on both of these pieces!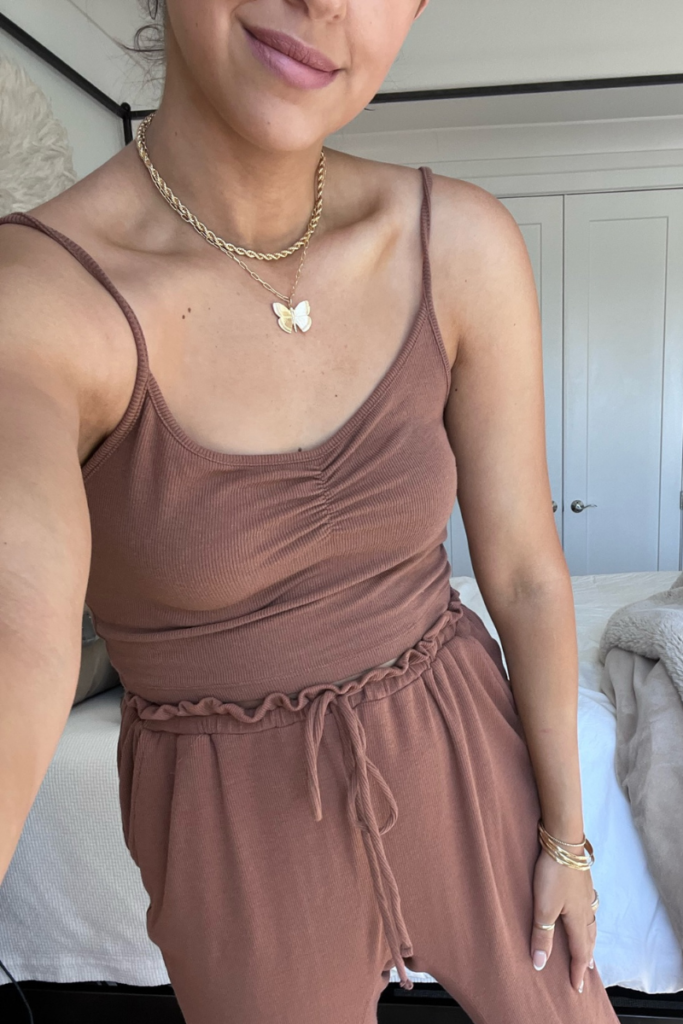 SHOP MY LATEST JEWELRY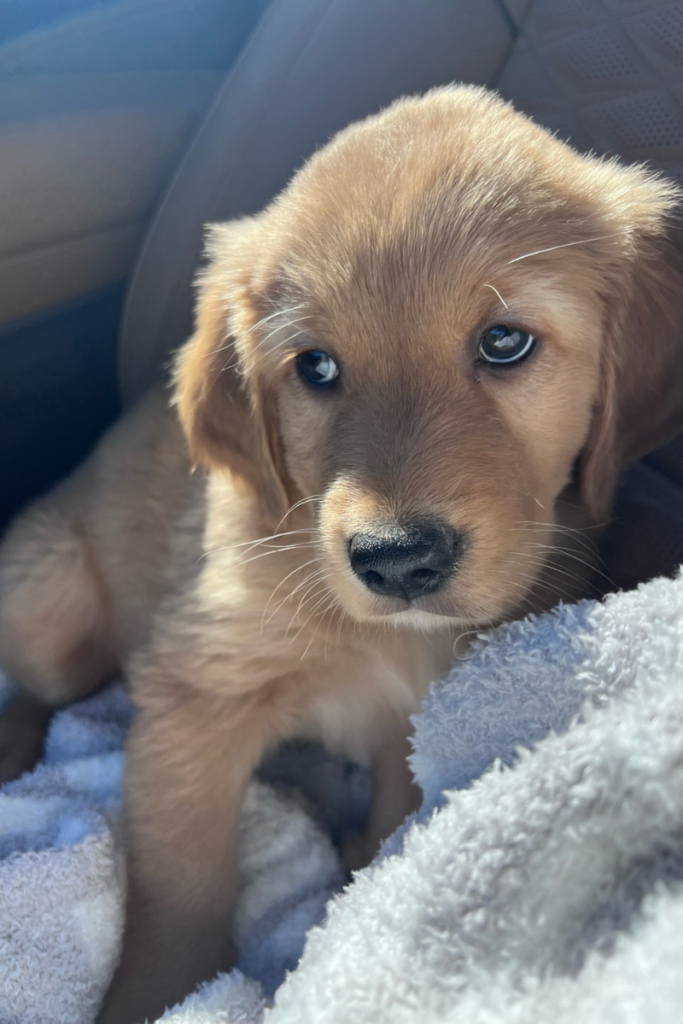 What puppy trainer did y'all use?
We started puppy training last week with Sweetwater Bark! We loved that they were able to do in-home training and start so early. From what y'all have been saying, the sooner we can start training the better!
Which Abercrombie shorts are your favorite?
I think my favorite are the Dad shorts. I ordered them last year after having Jet and really liked the way they fit. They're high waisted but not too tight and definitely not too short. Come in so many different washes too. The Dad Jeans are one of my favs too!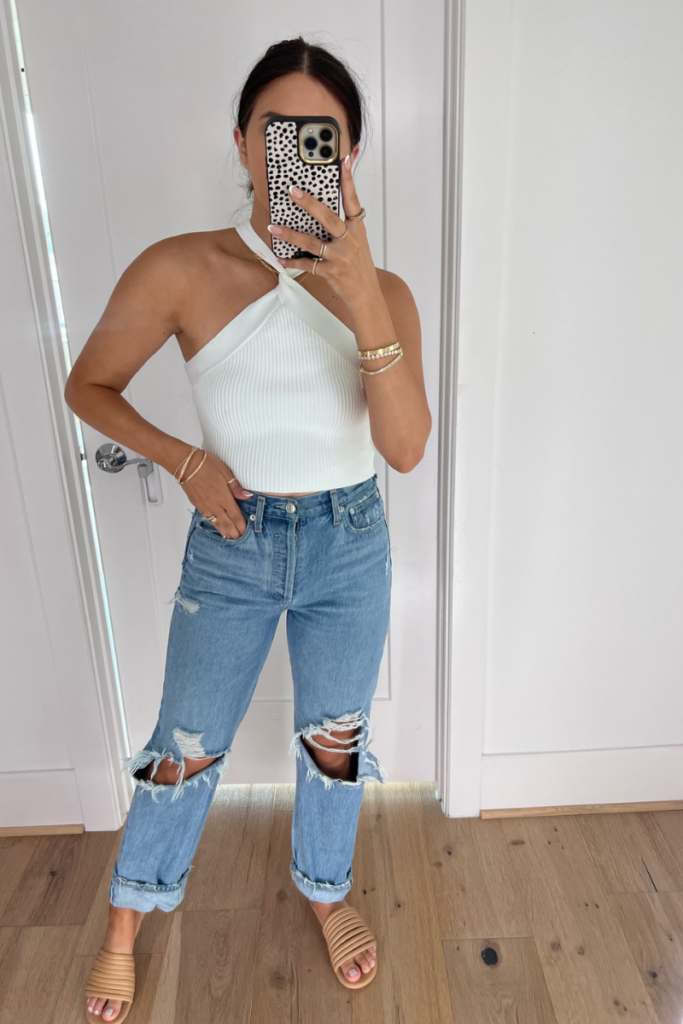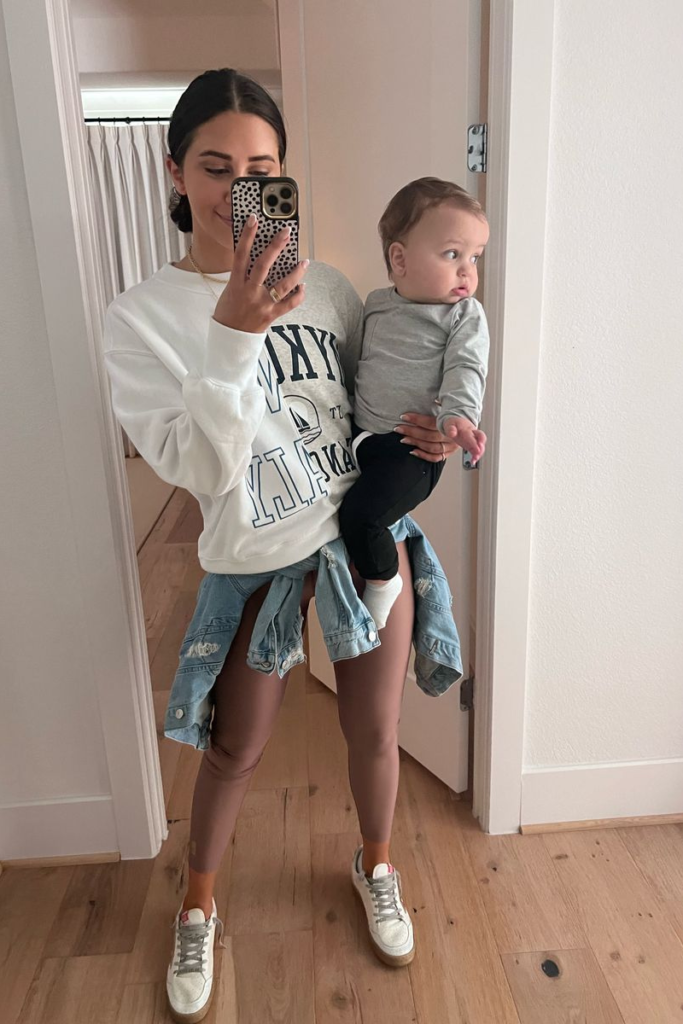 Can you link your nude sandals?
Here you go! These sandals were more of a splurge but really get a lot of use out of them because they're so neutral and go with everything. Plus they're really comfy!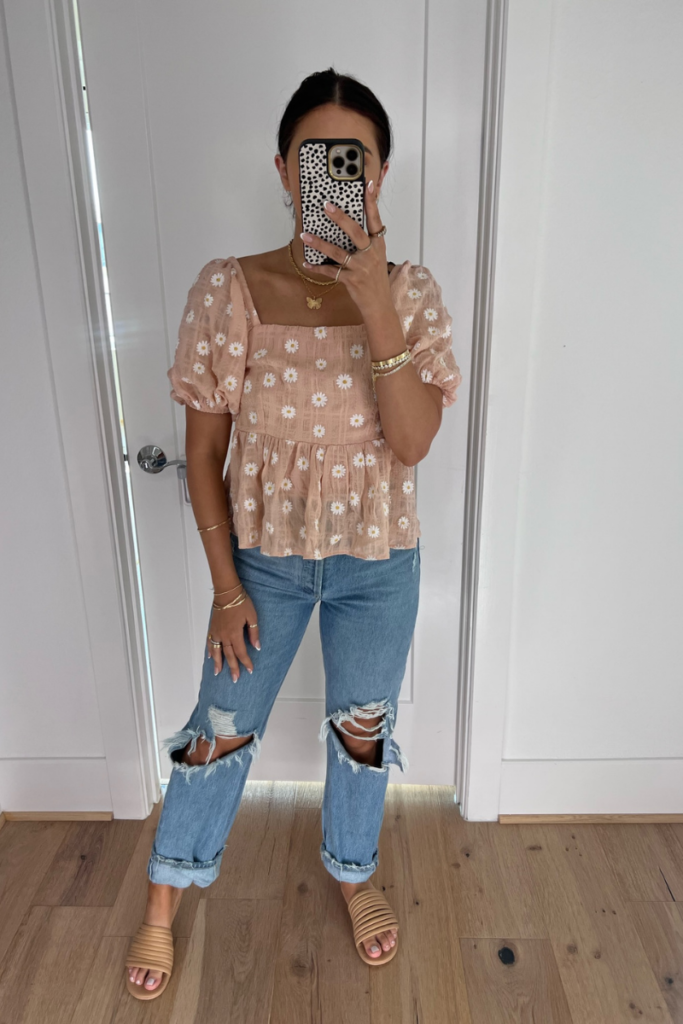 SHOP MORE OF MY FAV SANDALS

Link to current phone case?
Been alternating between this one and the Amazon case I had on last week with the built in strap. I saw it online my plan was to add a grip to it but it took SO long to come in the mail lol. Found the same pattern case just a different style on Amazon so will get here a lot quicker than mine did!