Spring Trends I've Got My Eye On
Spring is officially one week away and all of the retailers are moving winter clothes to the clearance rack to make room for all of the new, trendy items for spring! Did you know that a lot of the trends we see in the US can be predicted by looking at Australia fashion? Since they're a season ahead of us, a lot of designers pull inspo from them and that's why we can see some styles repeated here once our season rolls around! I've been looking on Pinterest and following what rolls out at some fashion shows from the past few months, but read this article in Vogue, some of the most popular trends we can expect to see this year are mini skirts, bright colors, stripes, cutouts and Y2k trends making a comeback. A lot of "trends" can be overwhelming or even weird to some people, and that's okay! They're not for everyone, but I will say that it can be really fun to step outside of your comfort zone and try something new! I pulled a few of my favorite trends for this spring and did some looking around online to find practical pieces that I think would be easy to pull of. Just click each collage below to shop! Which trend are y'all loving the most?
Trend: Crochet Styles
Crochet gives me major 70's vibes, but I remember it being popular in the early 2000's! It's back again, and you can see lots of this style in dresses and swimwear this year. Love the knitted coverups, sets, bags and dresses for a beach vacation!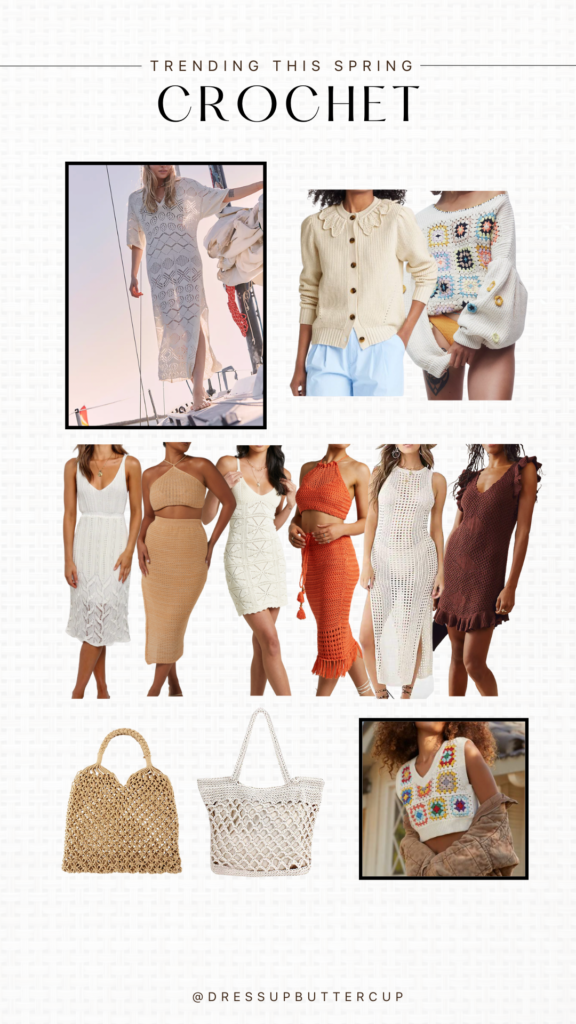 Trend: Cutouts
I like cutouts, but I'm usually picky about where they are! If there are cutouts on the sides of a dress, I don't like them to be too low, I like them to hit right around my ribcage like the dresses below. Also seeing fun cutouts on swim this year and lots of bodysuits which makes such a cute date night outfit!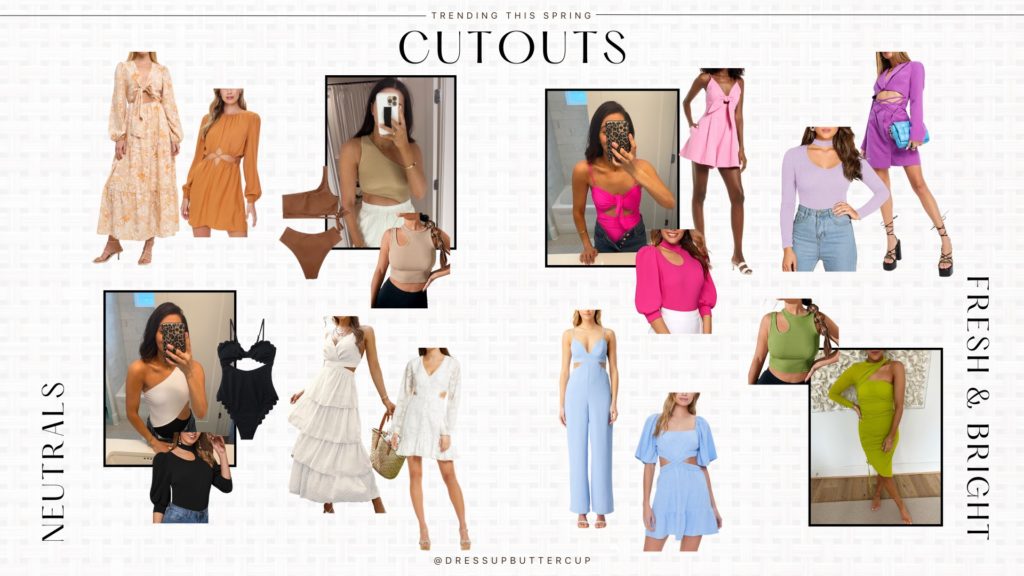 Trend: Corset Top
First spotted this trend when I saw lots of underwire bikini tops coming out, but now it's everywhere! This style can definitely be over the top or really revealing, so I think you just have to try a few styles to see what looks best. I think this trend makes any outfit look flirty/feminine–kind of gives me Bridgerton vibes?!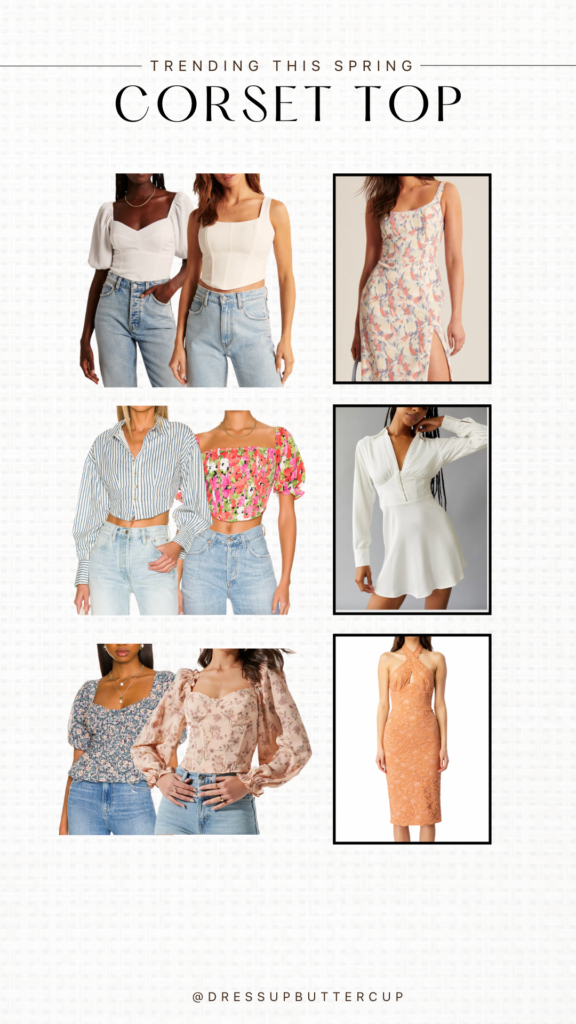 Trend: Overalls
I've been wearing overalls for YEARS because they're 1) so comfy and 2) the easiest outfit to put together—all you need to add is a shirt! Seeing lots of different colors and fabrics this year, including corduroy and linen. Layer over a blouse, tee, or long sleeve or a bodysuit or tank for a more fitted look underneath!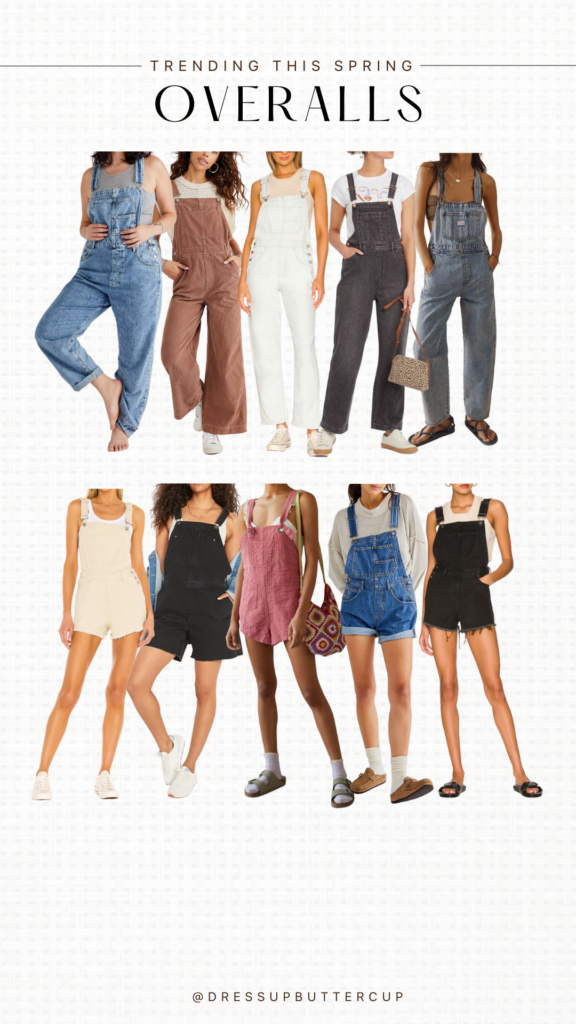 Trend: Plisse
Tbh I had no idea what this trend was called, I just kept calling it crinkle haha. Plisse is a textured fabric made from tiny little pleats/folds giving off a crimped or crinkled look. Way less stiff looking than traditional pleats, I love how comfy this material is. Bonus: you don't have to worry about wrinkles or steaming/ironing!