Crushing on Red White Blue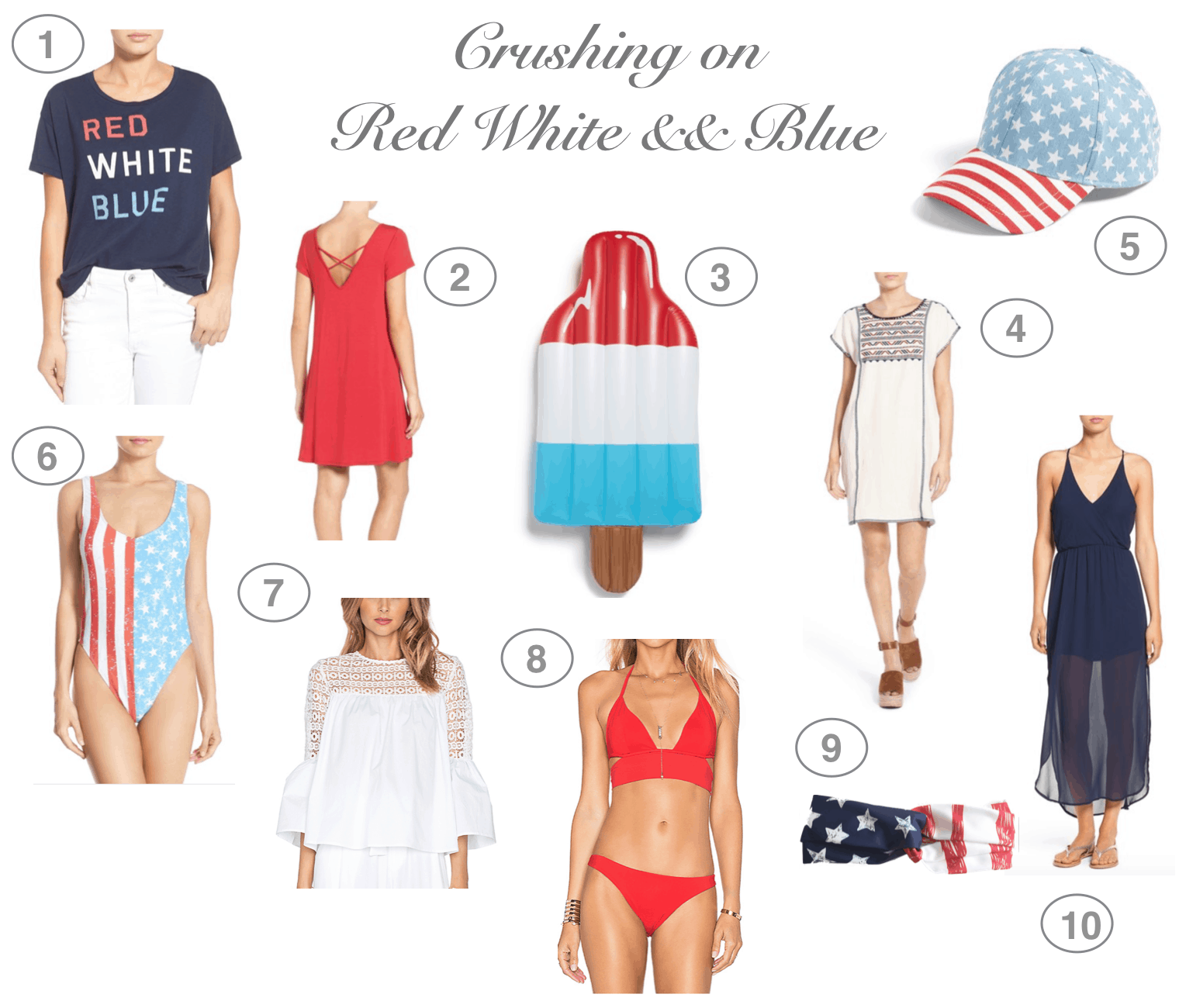 Luckily there are about three holidays in the summer that you can celebrate the stars and stripes of this beautiful country and go all out. This land of the free is about celebrating so I say grab a popsicle float + the cutest patriotic one piece you ever did see and celebrate. For obvious reasons I am crushing on red white and blue this week and here are some picks I have had my eye on!
I officially nailed down our plans for this holiday weekend. Friday we will be heading to galveston to pop some of our own fire works. This was a tradition daddy, my sister, and I would do every chance we could get. Him and Katy were such dare devils while I would sit in the car and watch (ha!). I'll brave it out this Friday and pop some in remembrance of him. Saturday we plan to chill and do absolutely nothing. We haven't had a Saturday like this in months so we will see how this plan goes. On Sunday the plan is to go to church then immediately after hit the road for some good ol tubbing. Ted and I have tubbed separately multiple times down the river but NEVER together as a married couple. I LOVE the river so I am super excited about this. Then Monday we have a bbq planned with our friends in San Antonio and back home we go!
I will of course be sure to bring you all on Snapchat (dederaad). I am hoping our plans stick but you never know! What do you all have planned this three day weekend?!