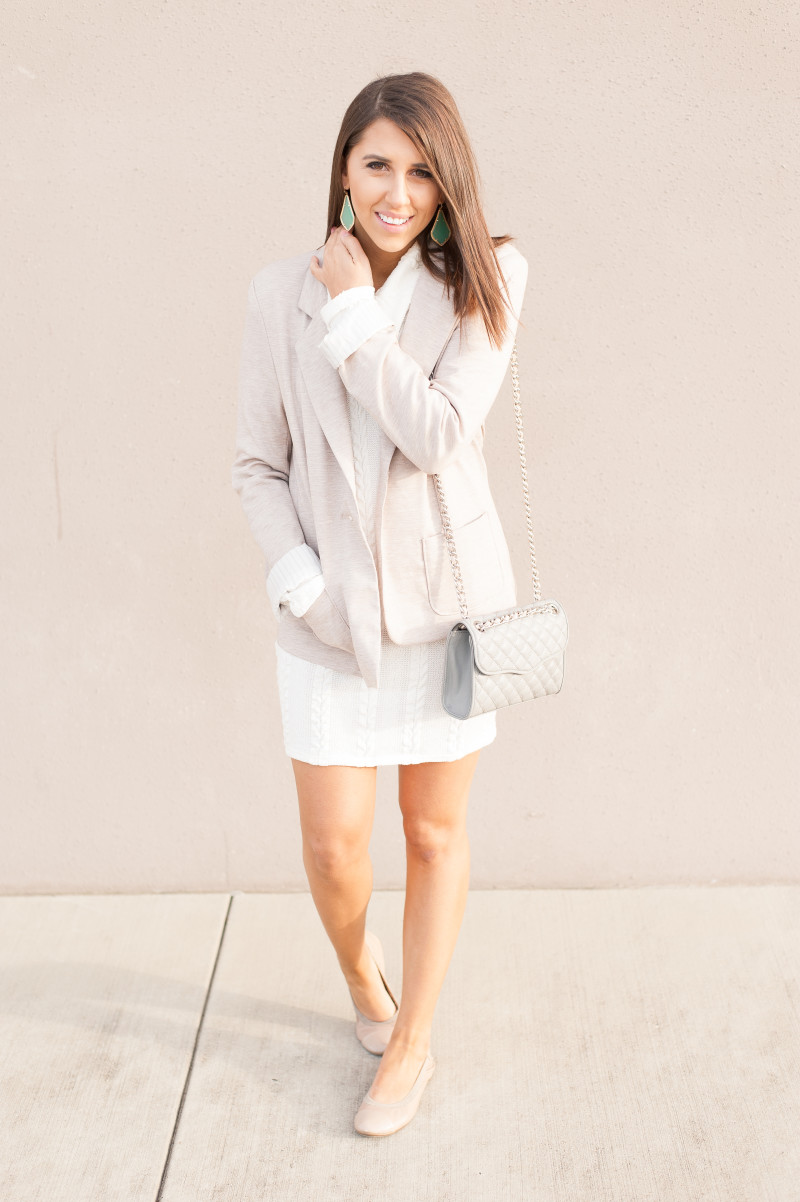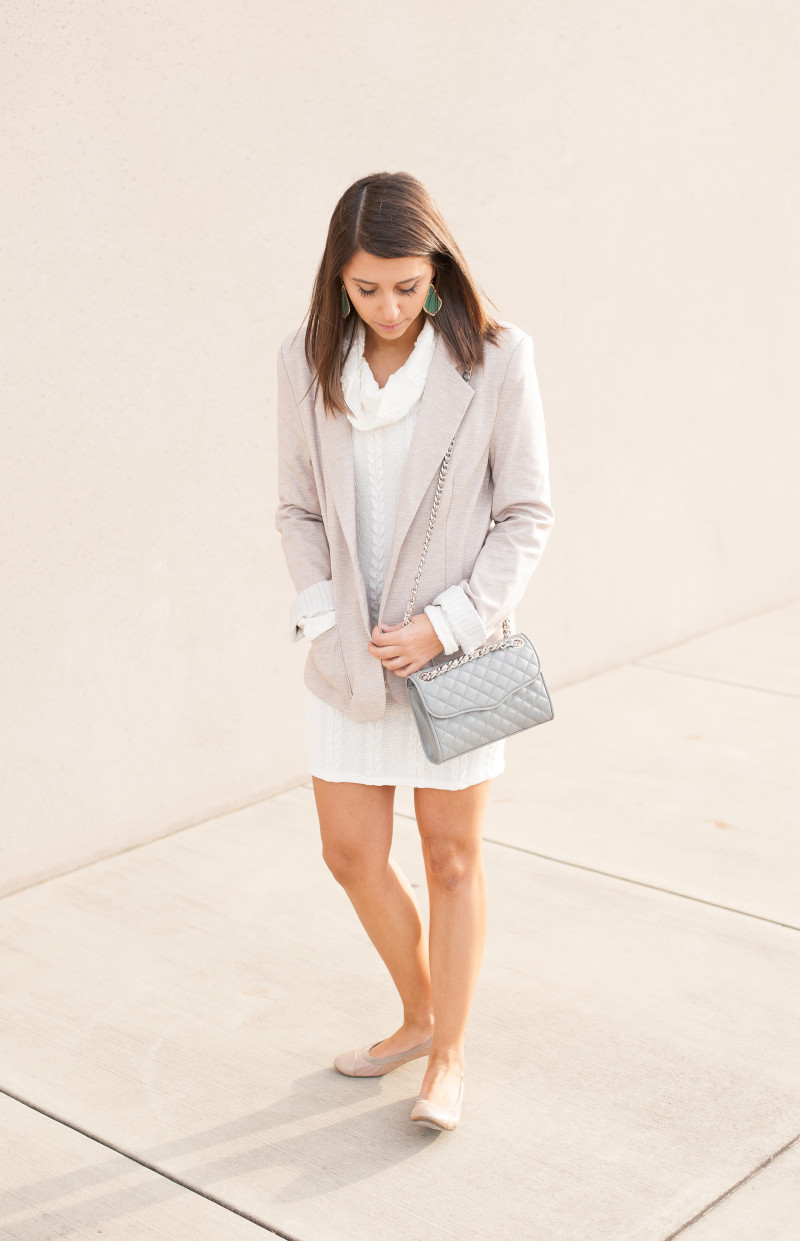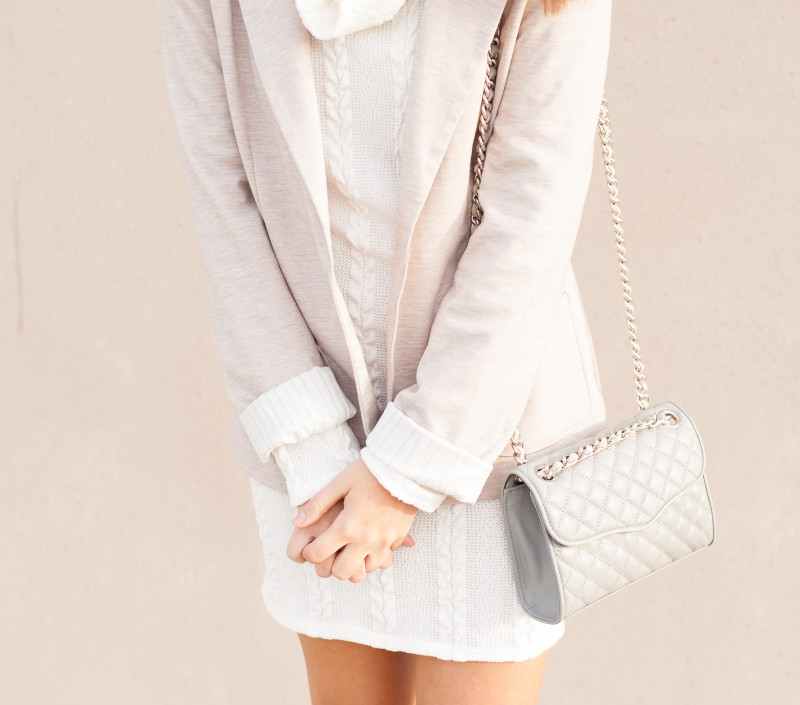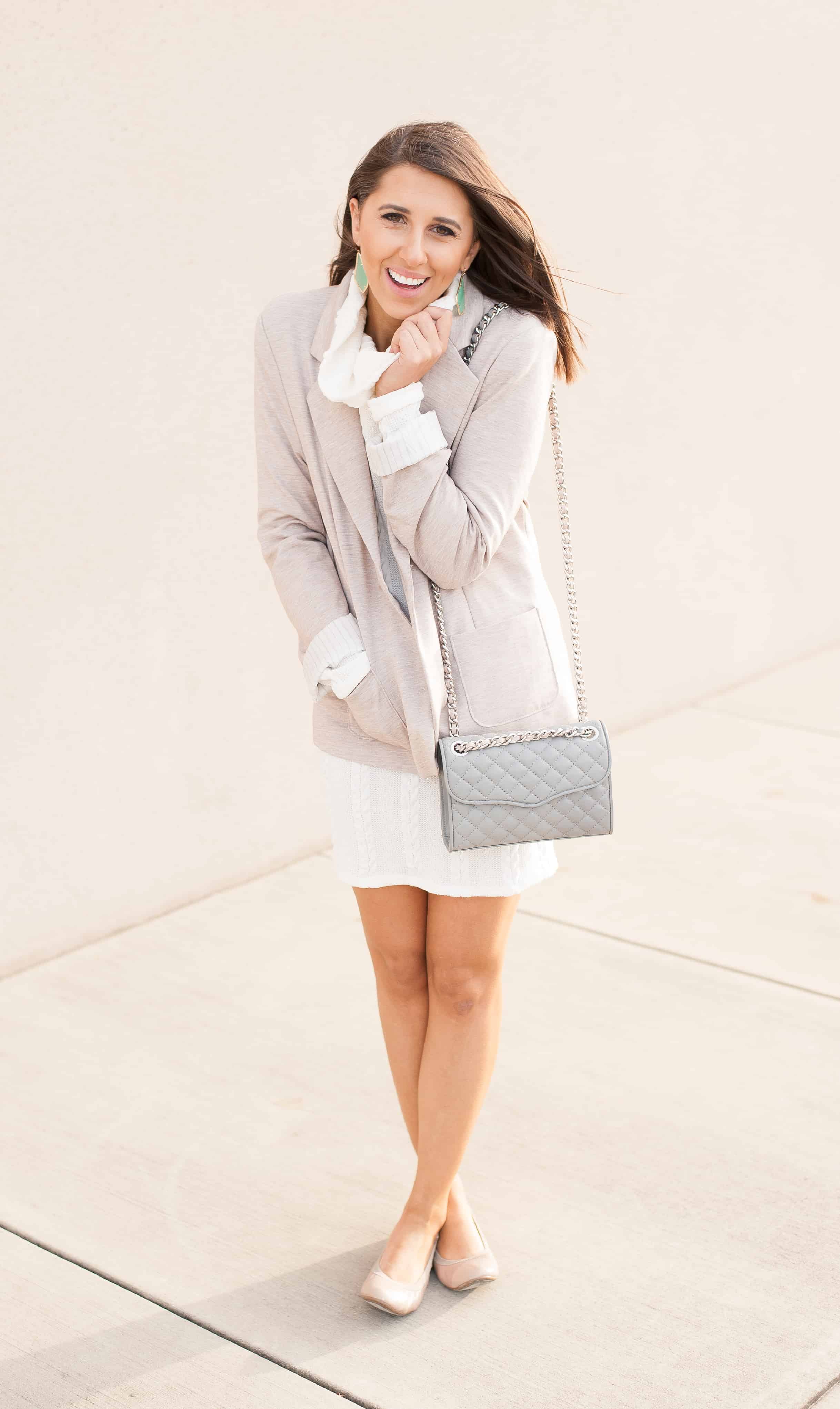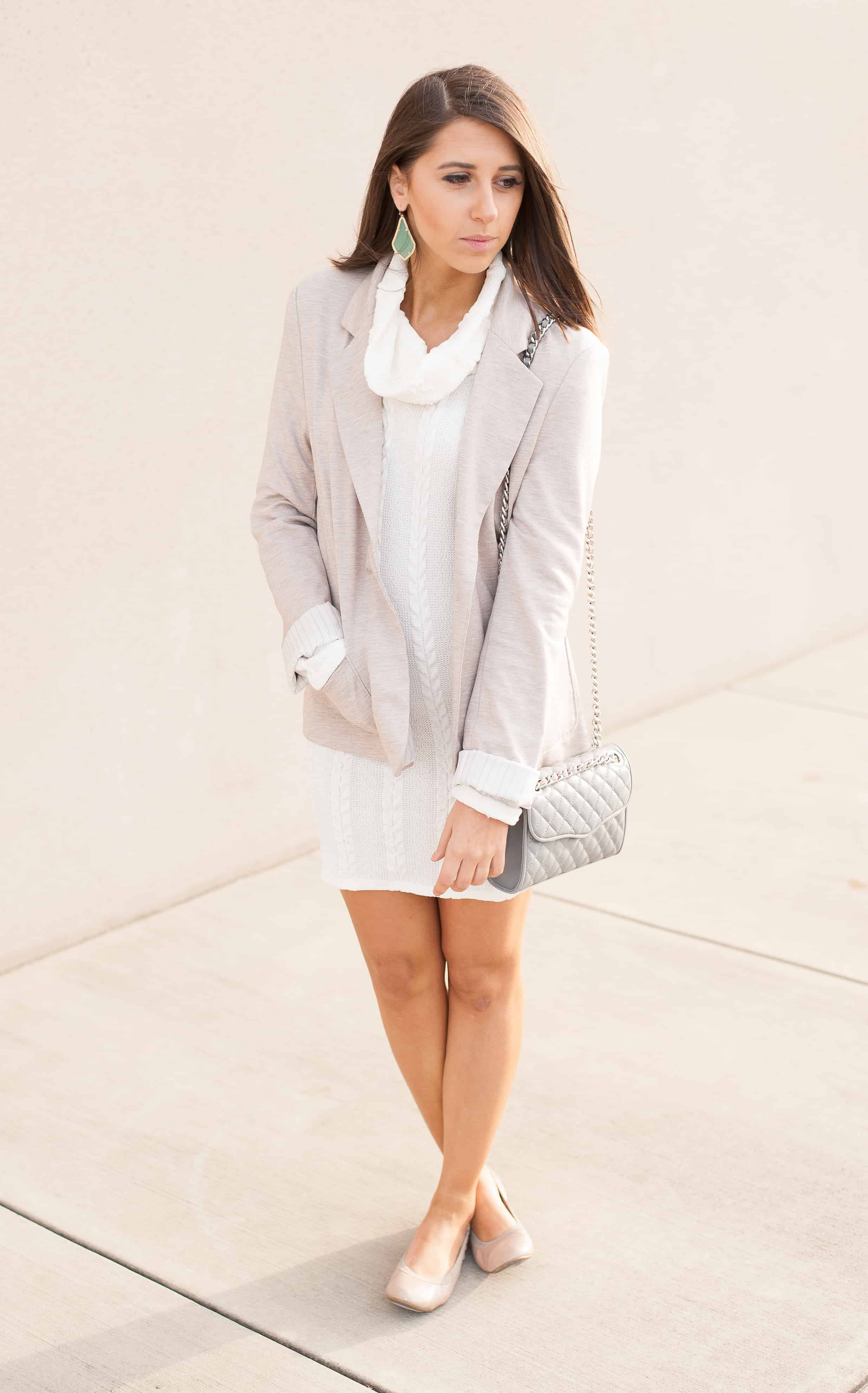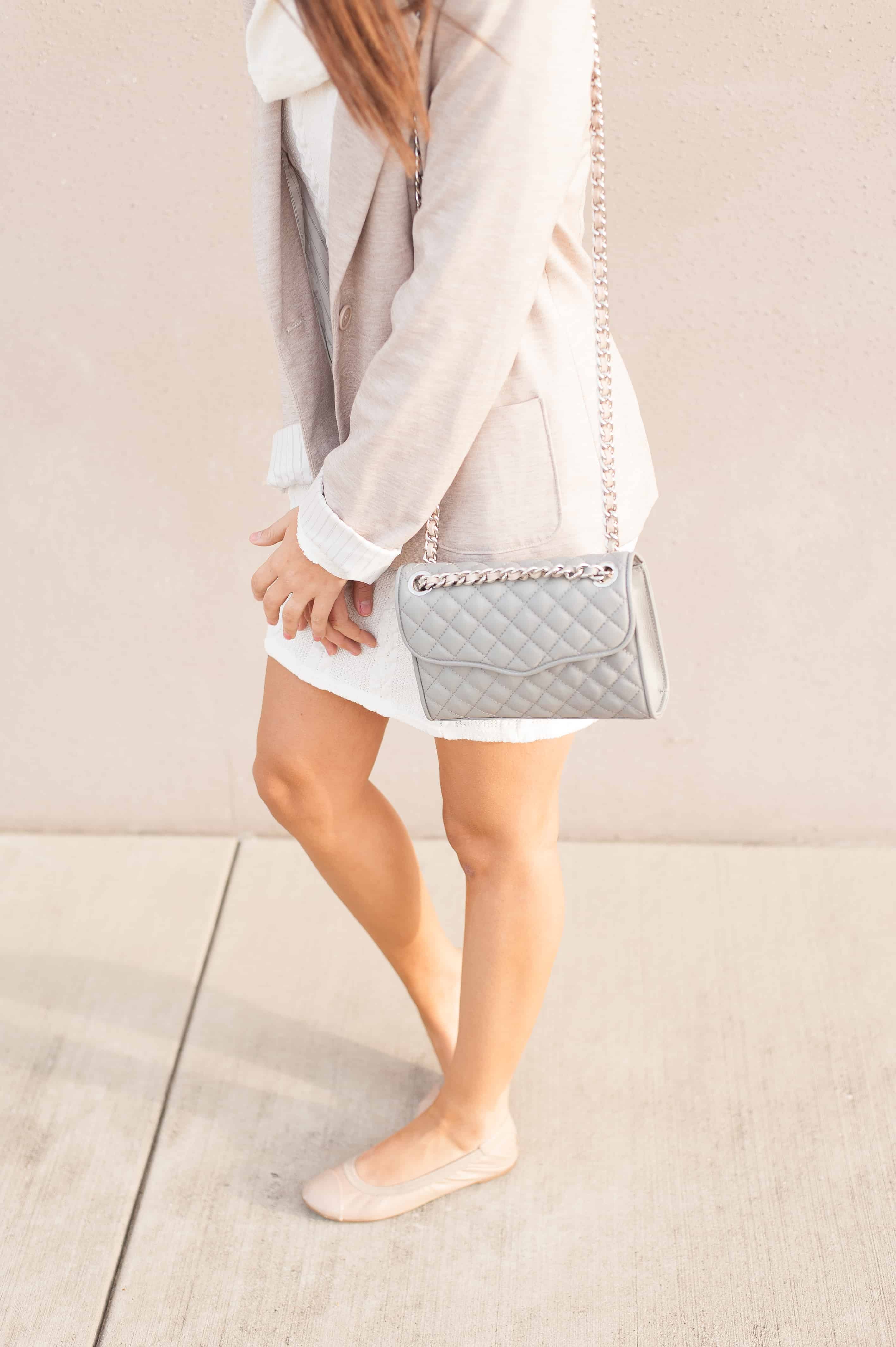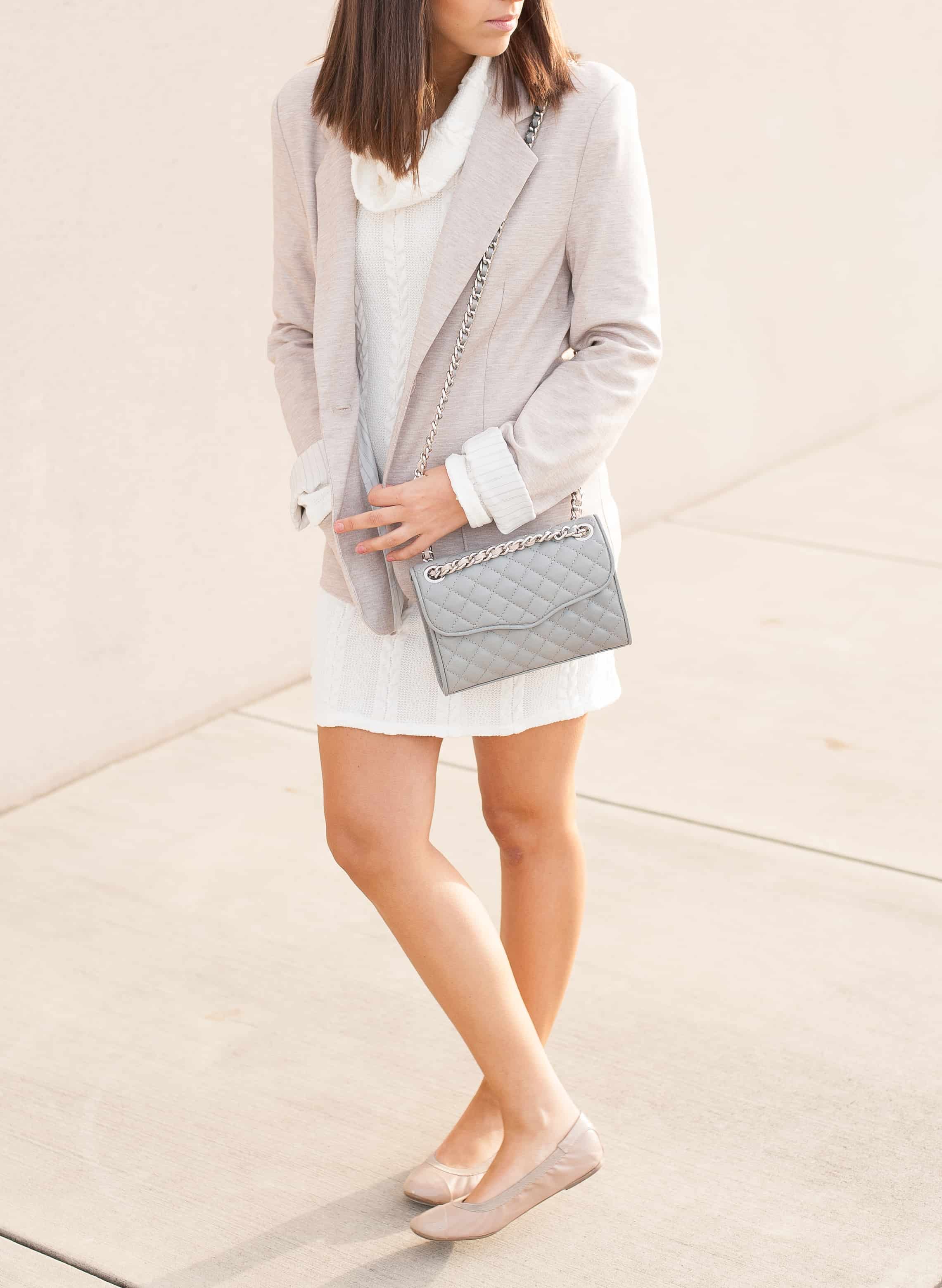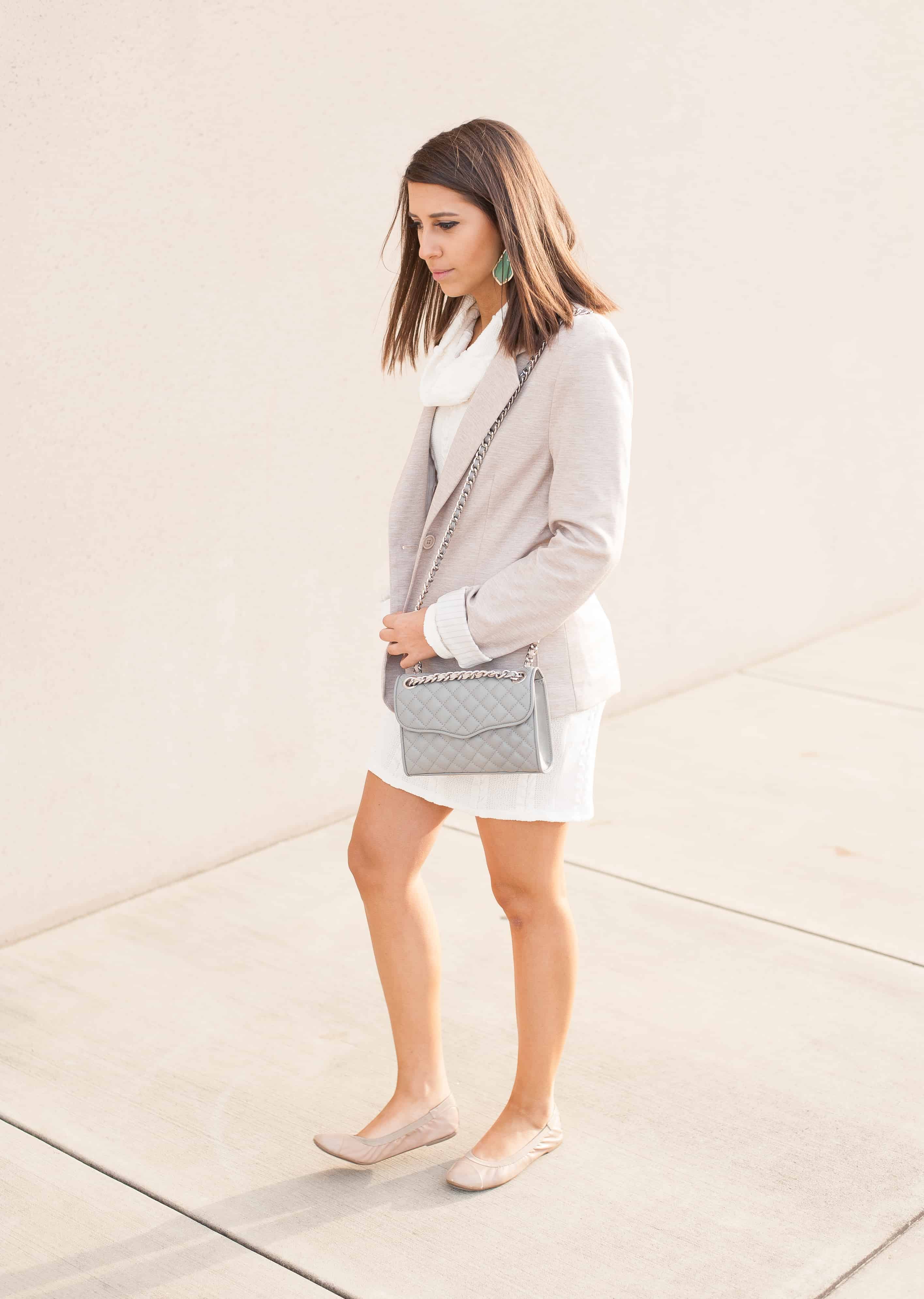 Dress: Jella C | Blazer: Vince Camuto (Similar) | Flats: Yosi | Bag: Rebecca Minkoff | Earrings: Kendra Scott
A white sweater dress is kind of hard to style in my opinion but once I spotted this tan blazer, it all came together for some work attire inspiration. This sweater dress is darling but maybe a little too tight of a sweater dress. I tend to go more comfortable with my clothing now and this was something I had to watch when I was wearing it. Placing a blazer did make the look more comfortable and I think perfect for those office days. I remember always getting so board of office clothes and this little ensemble would have been perfect with some nude heels.
I wanted to first thank you all for your patience with all the malfunctions I have been struggling with the past couple days (hence my blog lack of blog post yesterday). I still am blogging everyday, Monday-Friday, but my website was so jacked up I could not get a post in. I still am posting from another system today and will probably be on the phone all day trying to fix the problem. Again THANK you for your patience and willingness to come back everyday! At least I got my page back up and running vs Monday night when it wouldn't even load. Oh the joys. Happy Hump Day!