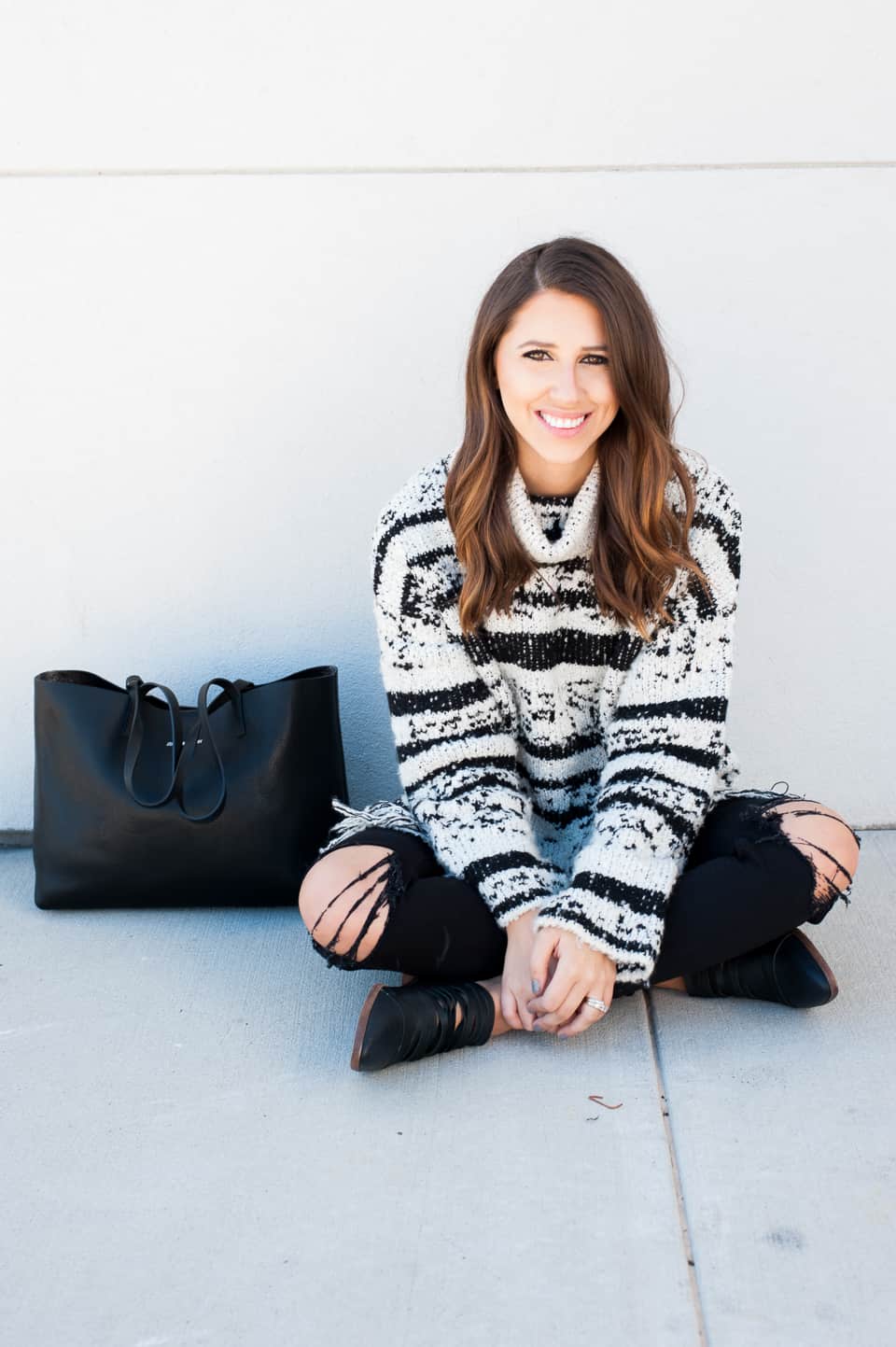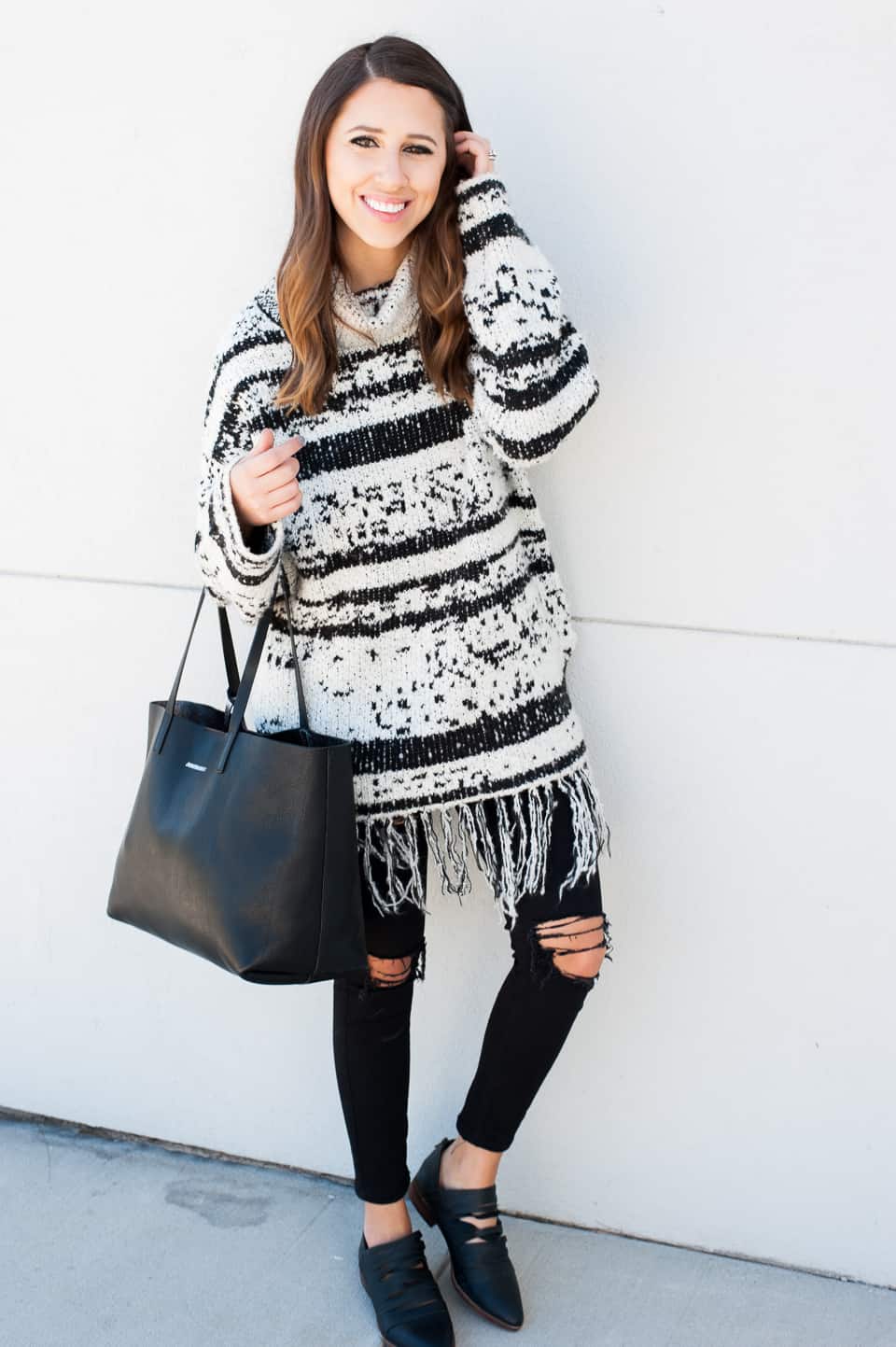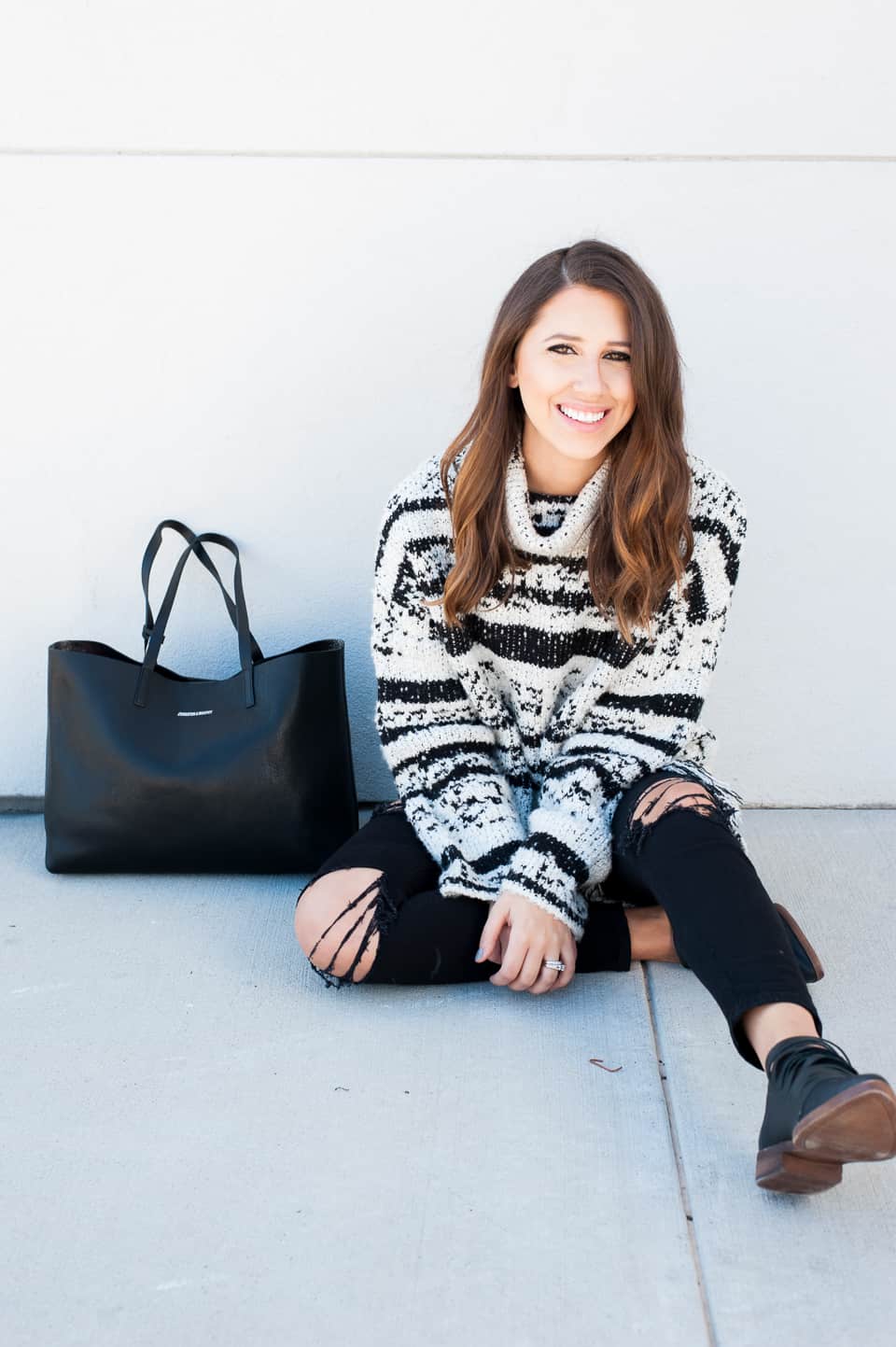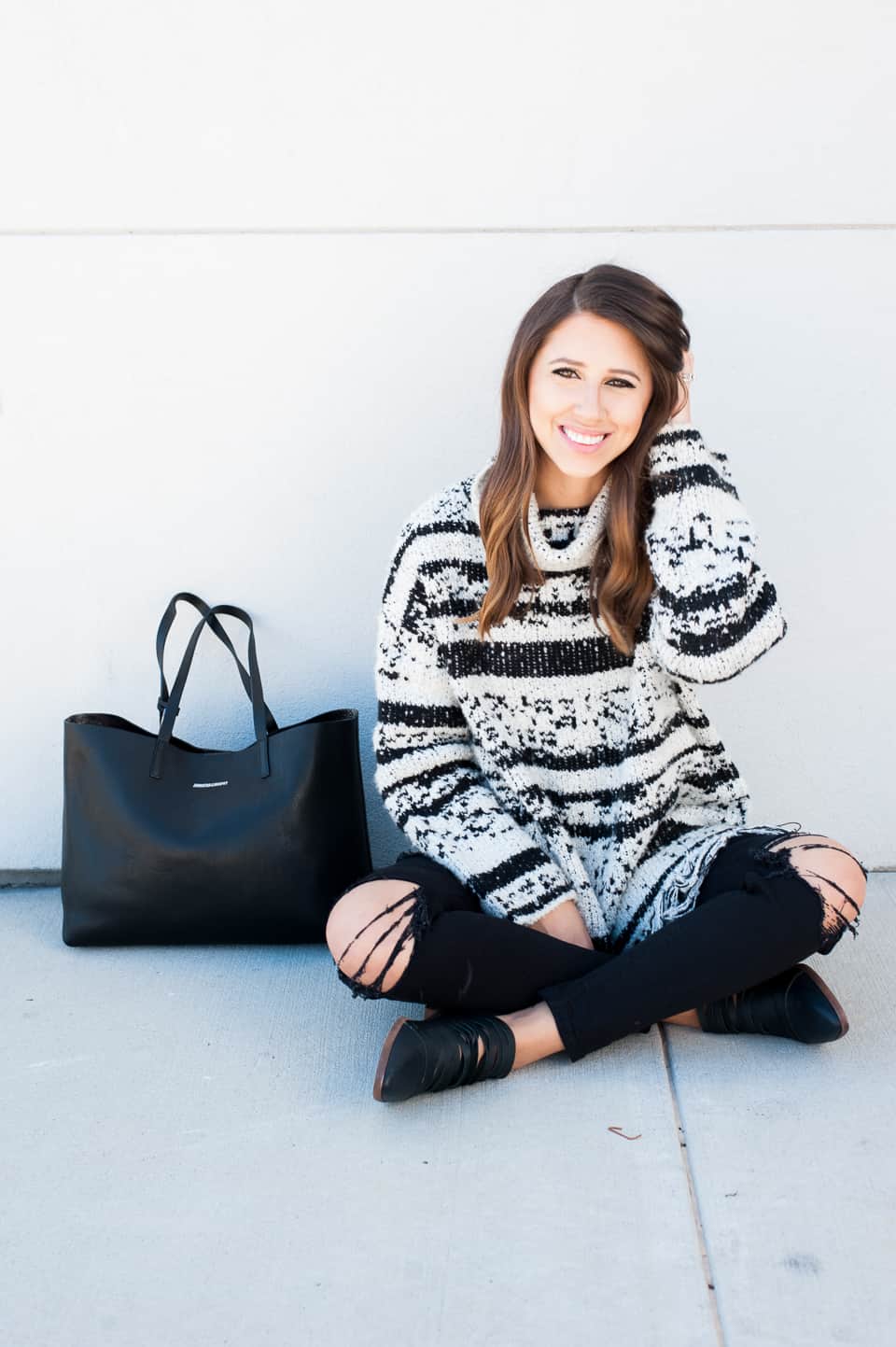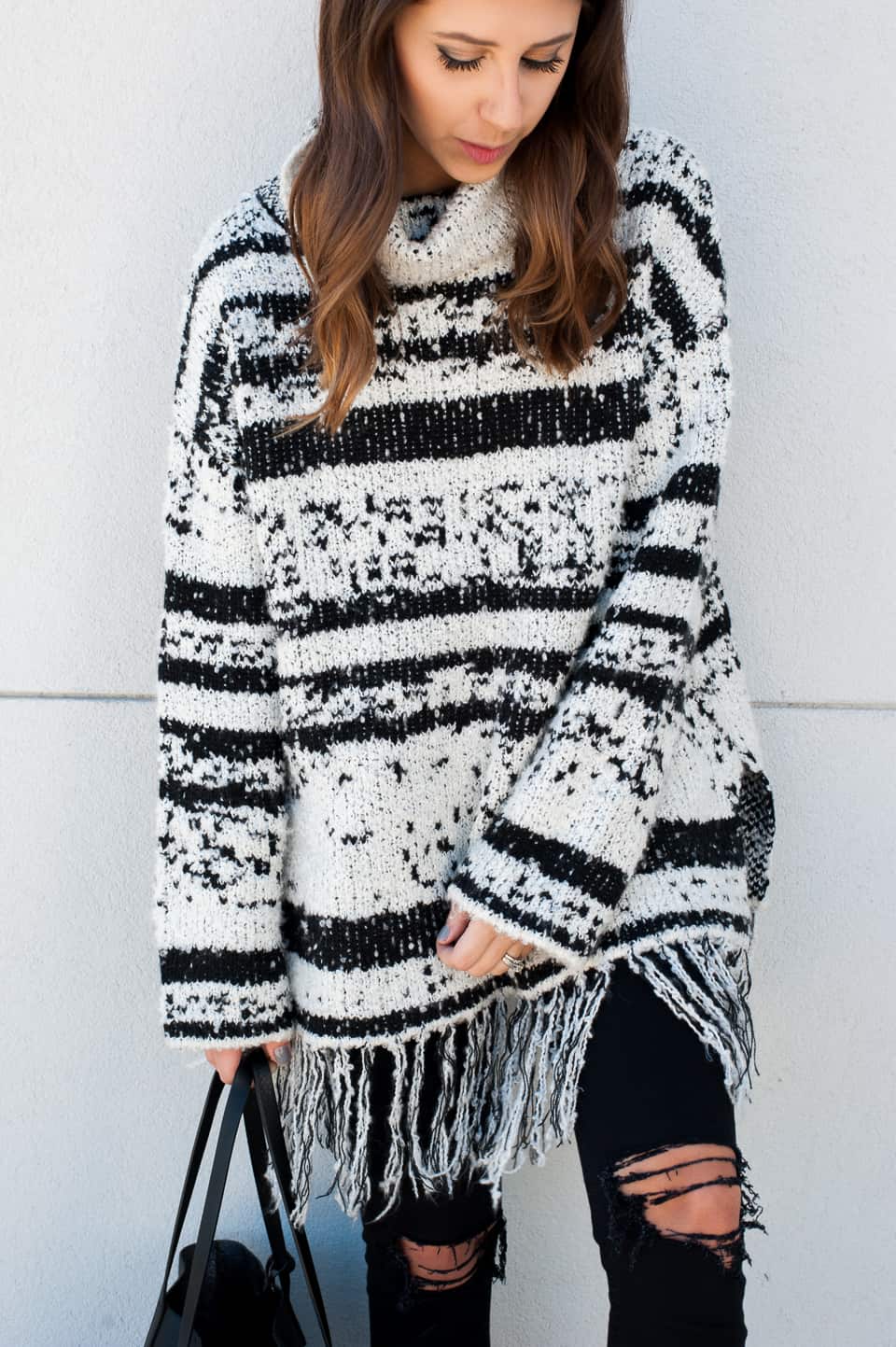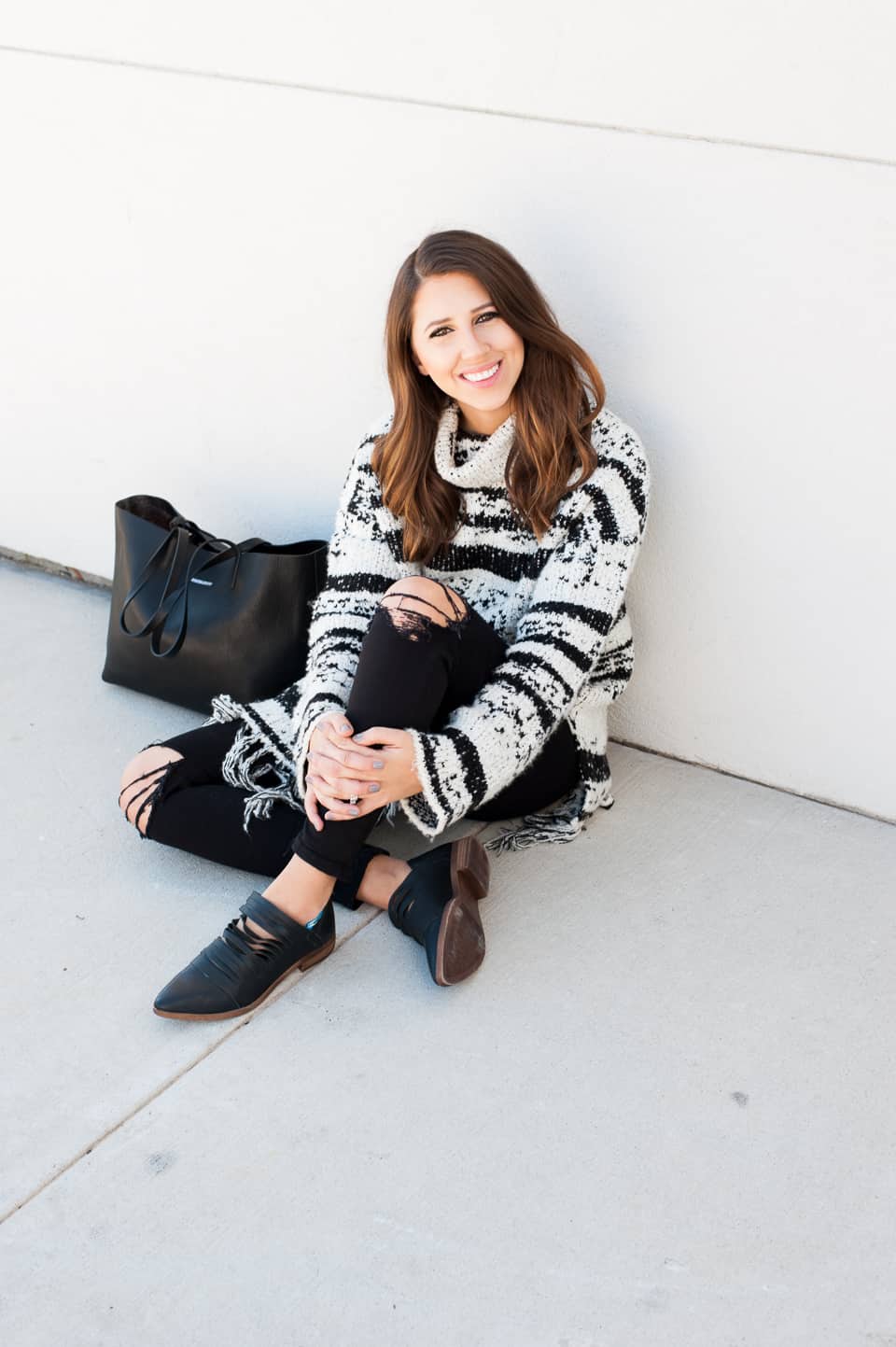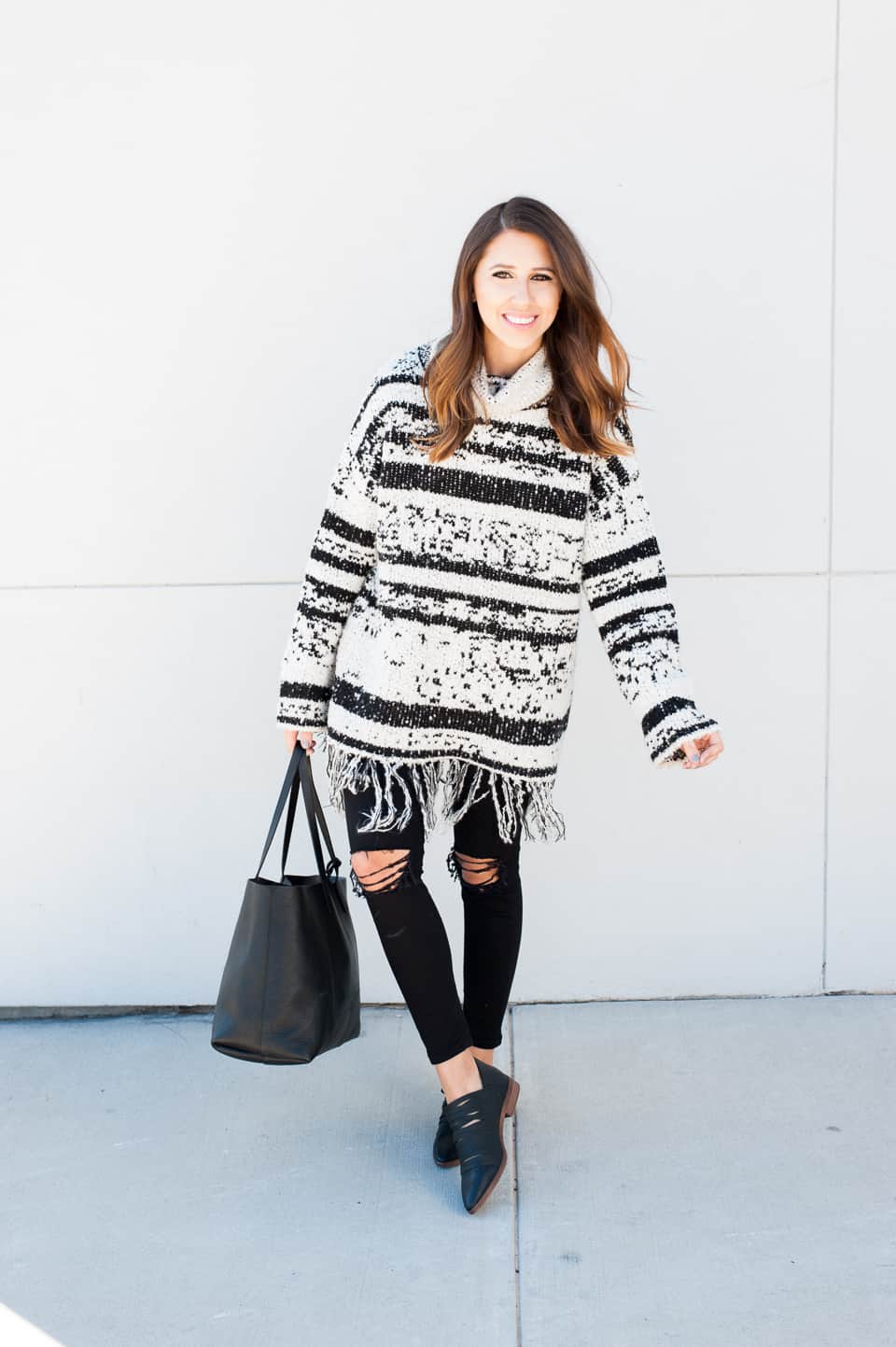 Fringe Sweater: Willow & Clay | Denim: Topshop | Bag: Johnston & Murphy | Shoes: Similar
This time of year I always gravitate towards black and I'm not sure why. I found these high waisted Topshop denim the other day and the rips are what sold me along with the high waist to hide my food baby. These are my second Topshop jeans and I know they say to splurge on denim but sometimes if you find a good brand that feels good and looks good, you don't have to follow the rules! I know I mentioned in yesterdays post that cozy has been my go to lately, so when I found this fringe sweater, cozy had its name all over it. I traveled with this sweater to Chile a couple weeks ago and it kept me soo warm on the plane! I also wear it around  the house and I definitely have gotten my monies worth.
Thank you pumpkins for stopping by! This week I have been super busy but in a complete slump. Going to be honest and share that I have felt uninspired and exhausted. BUT I have a lot of fun things in the works so I know I kinda have to snap out of it. With Christmas around the corner I know the holiday spirit will kick in soon. Enjoy your hump day!