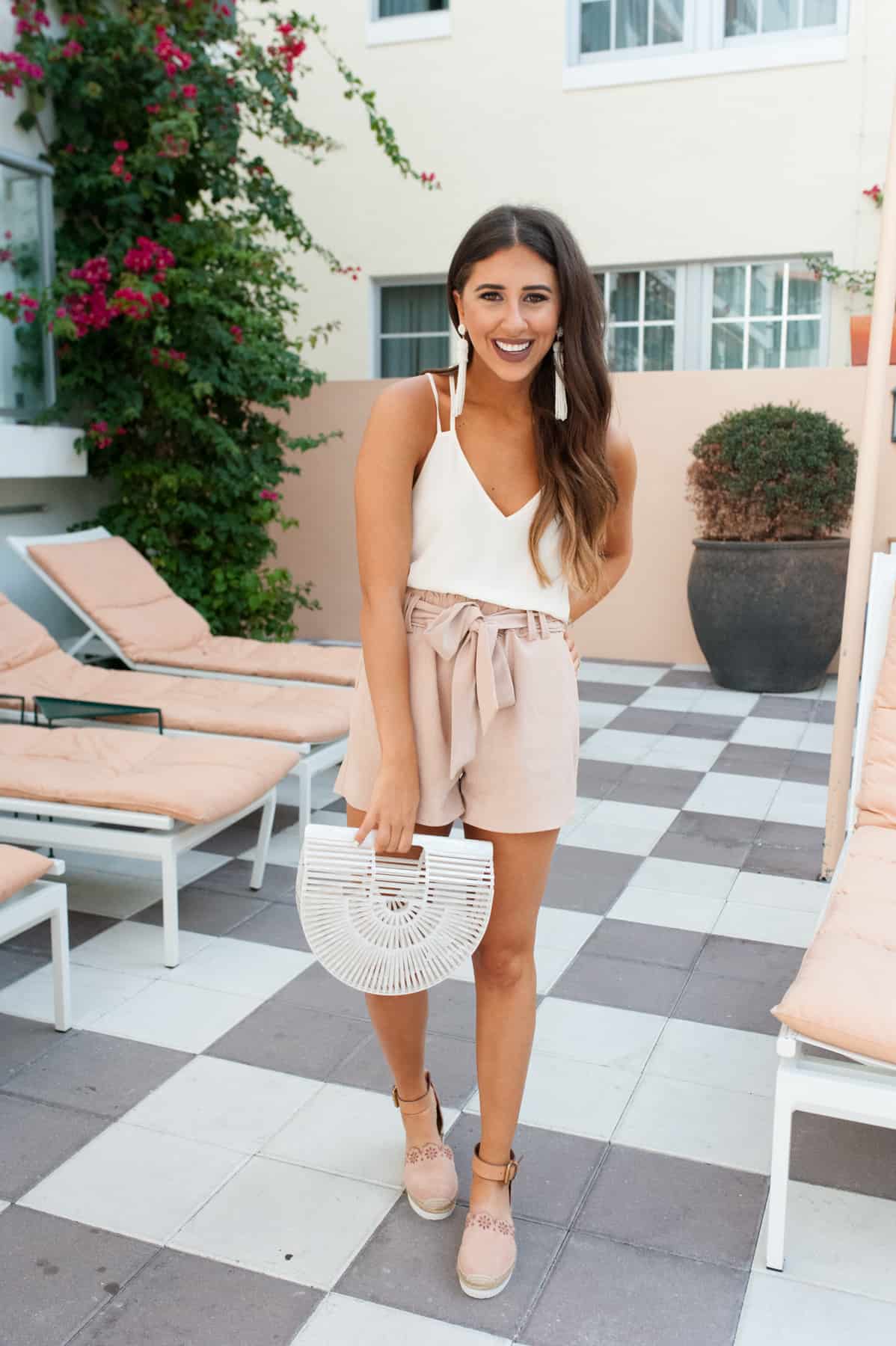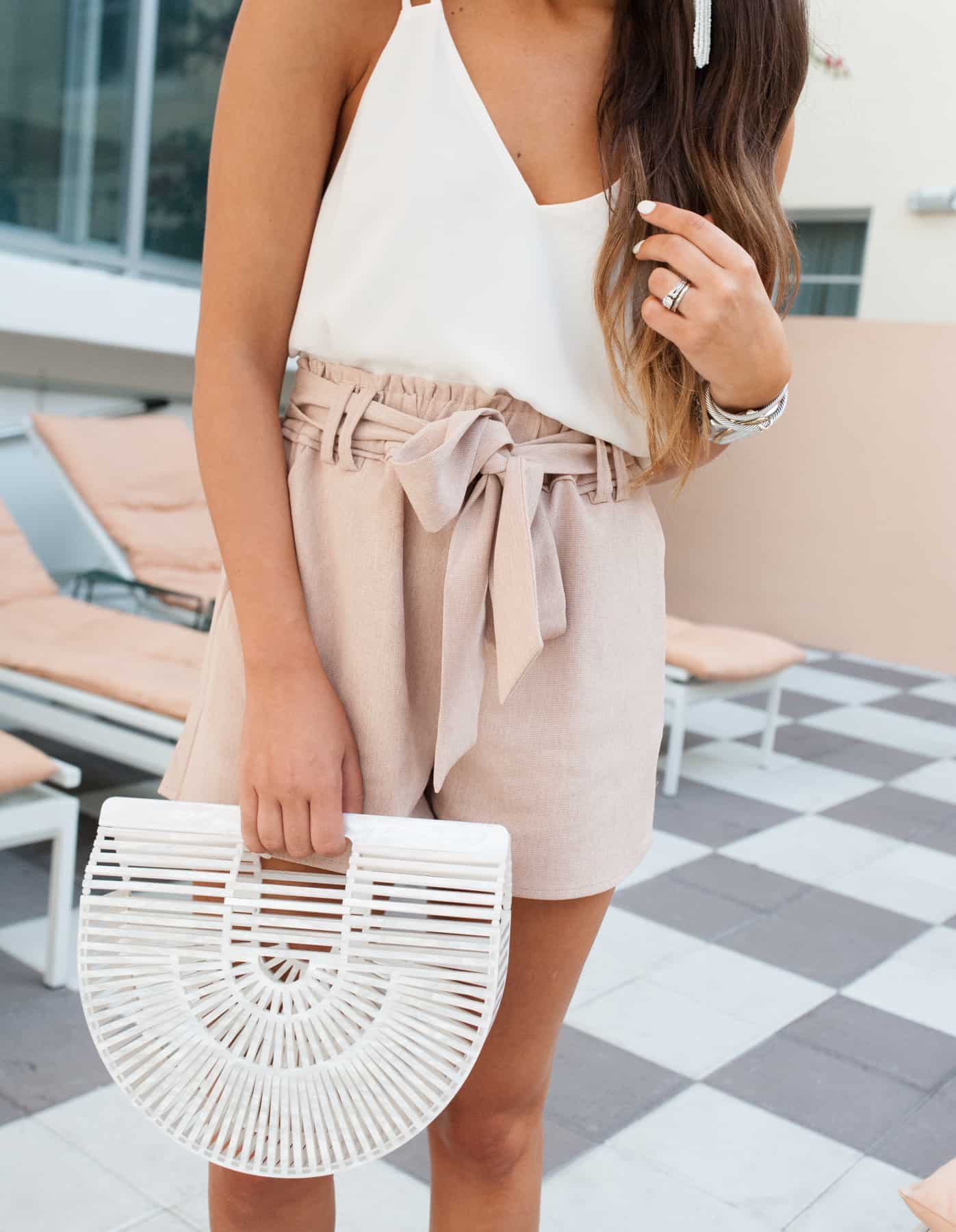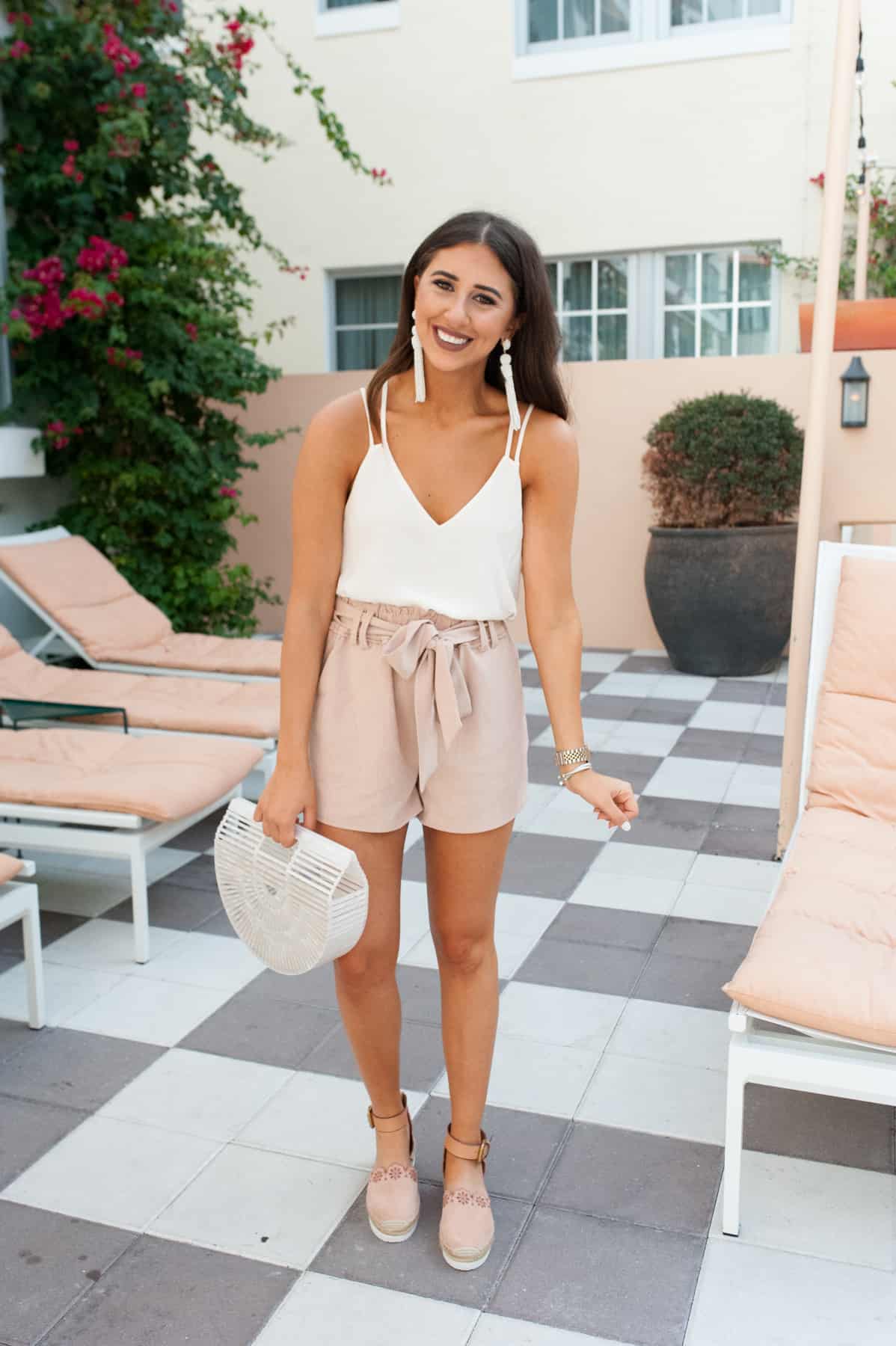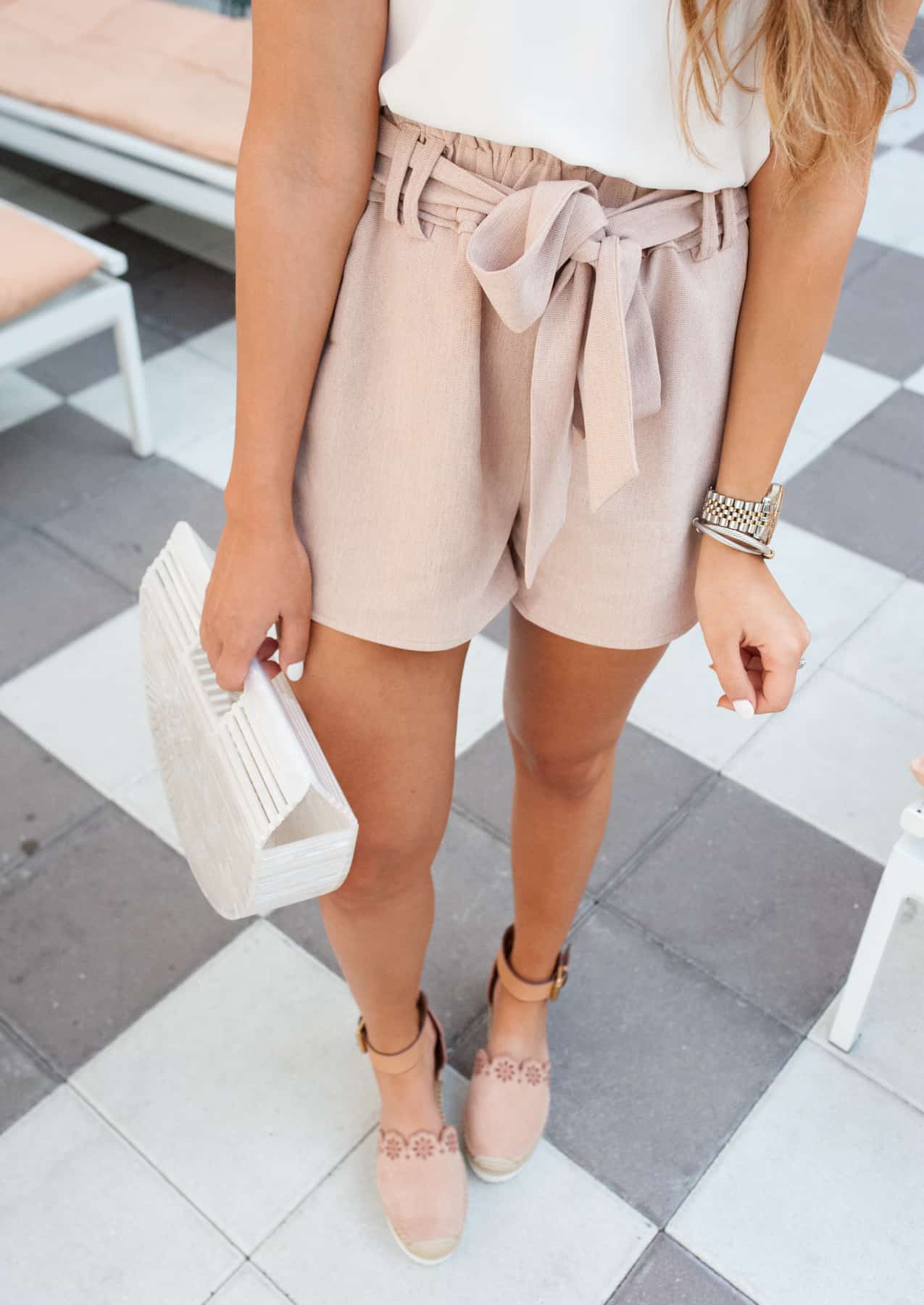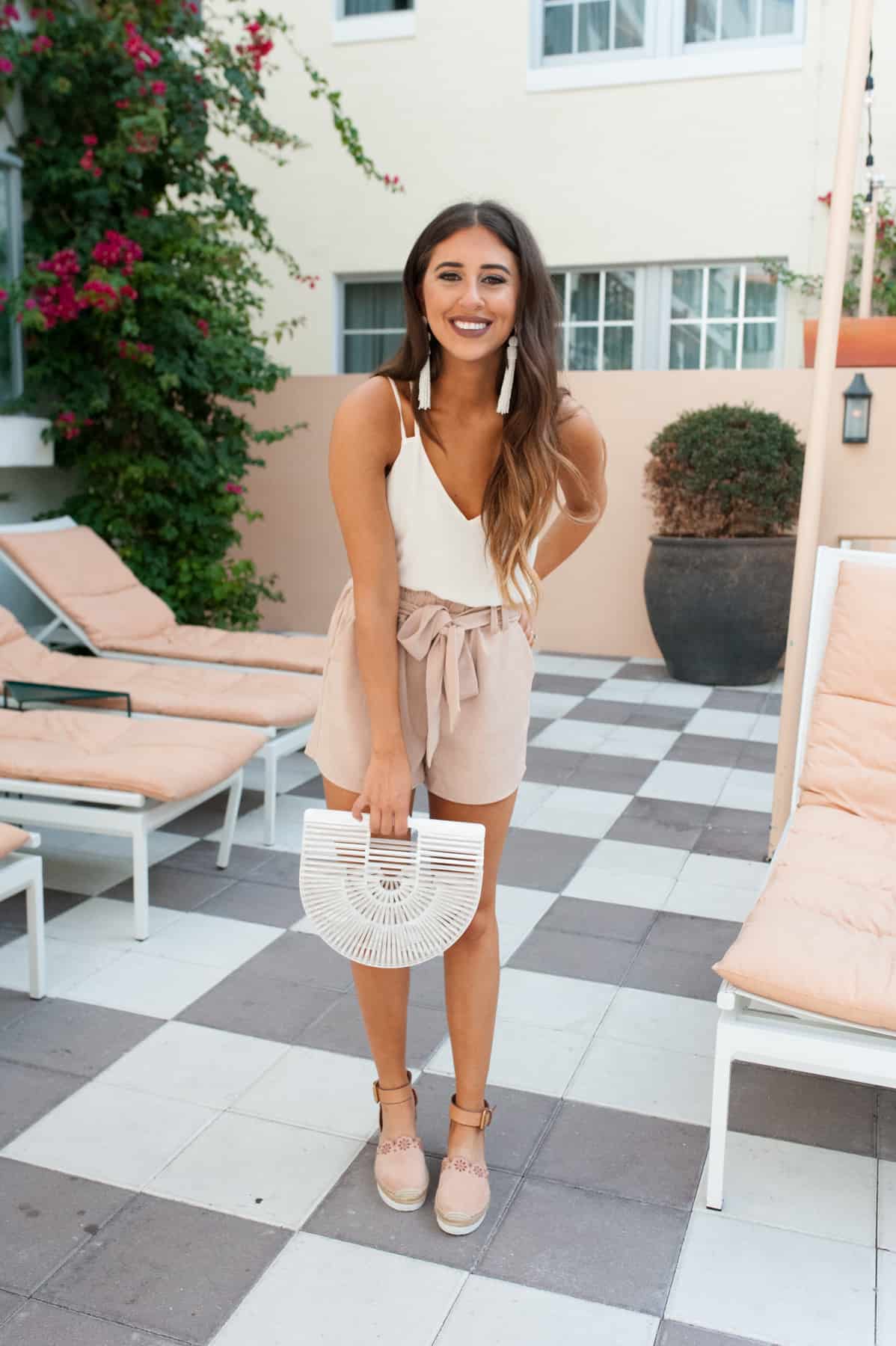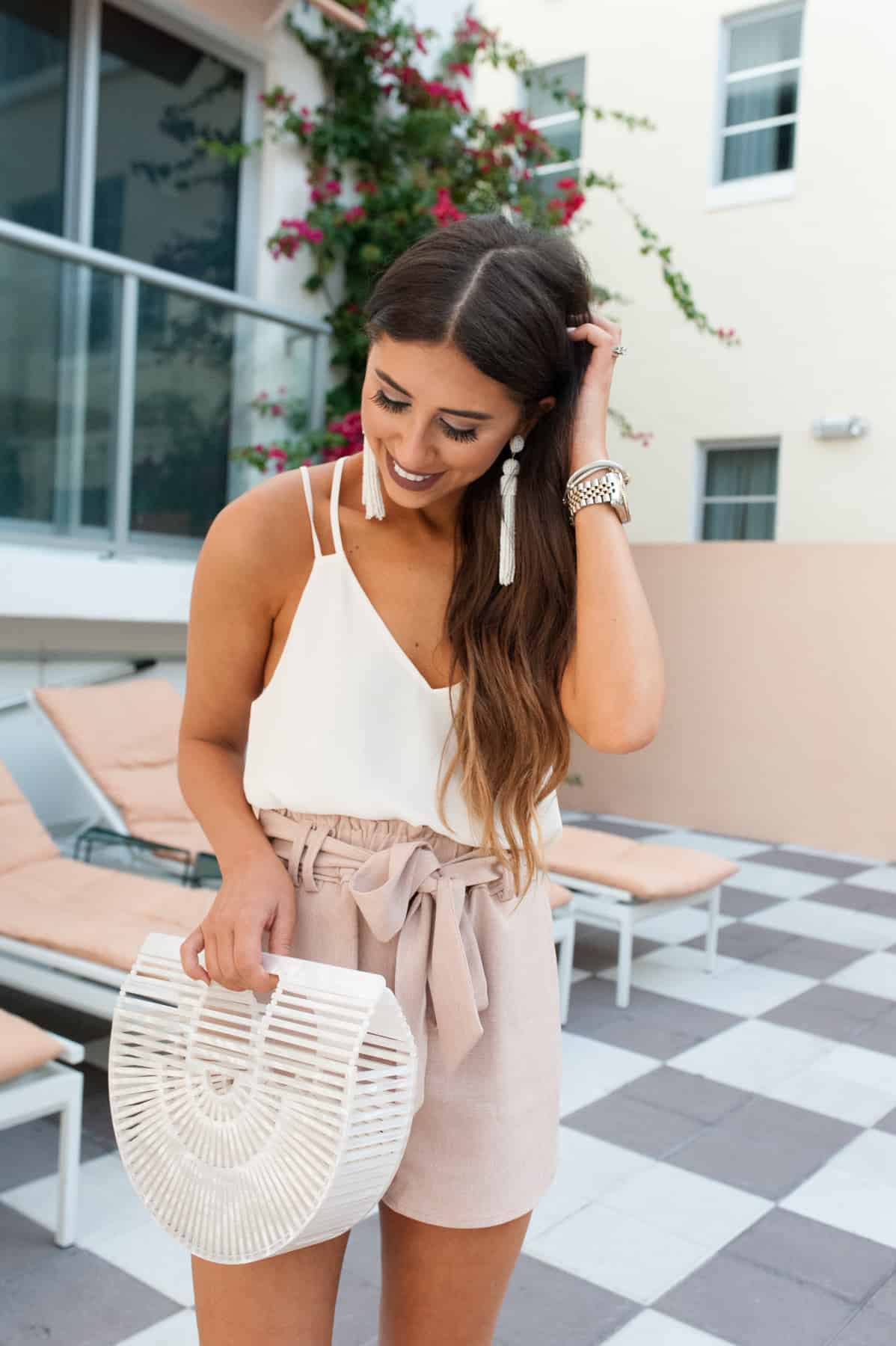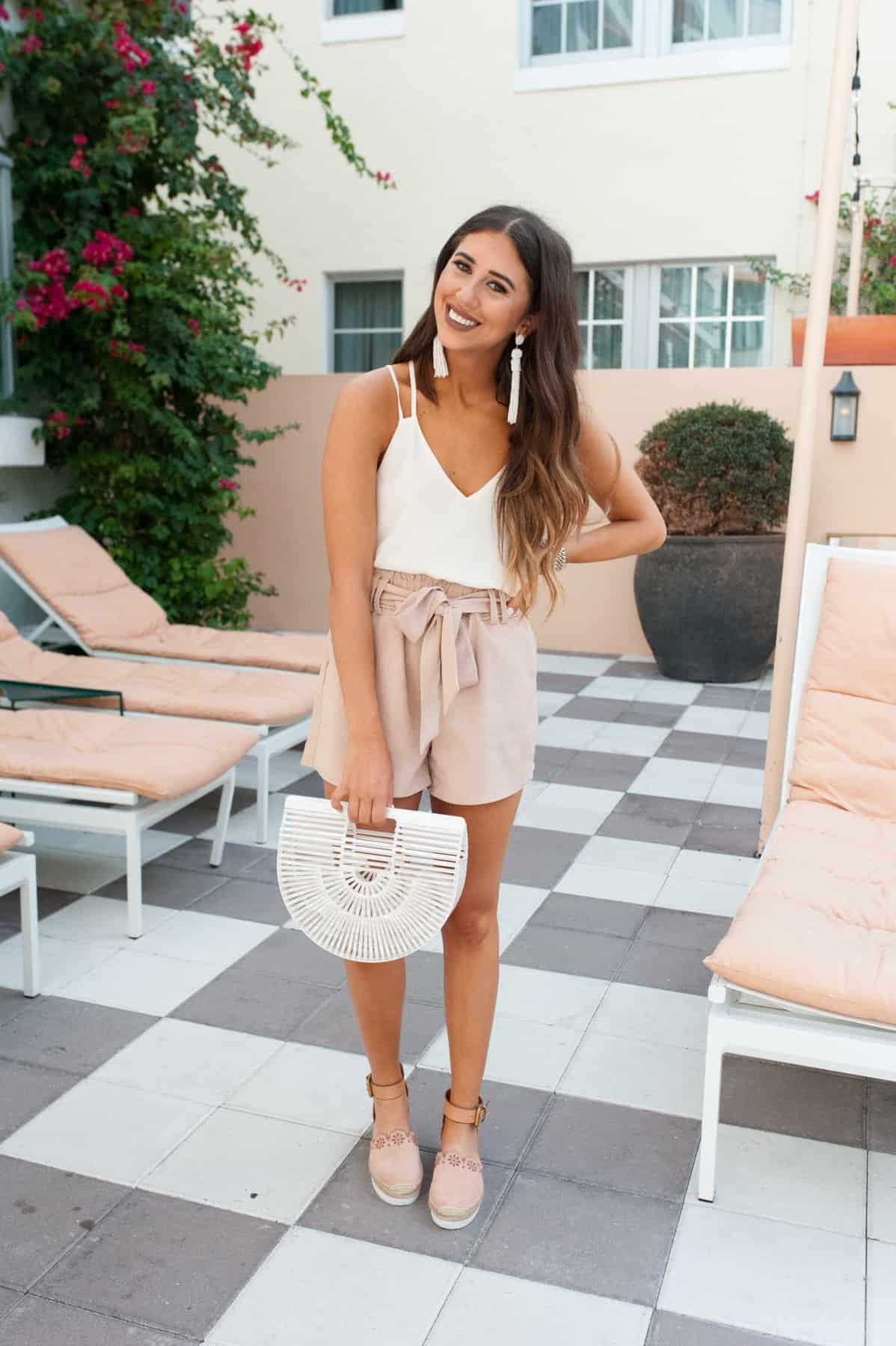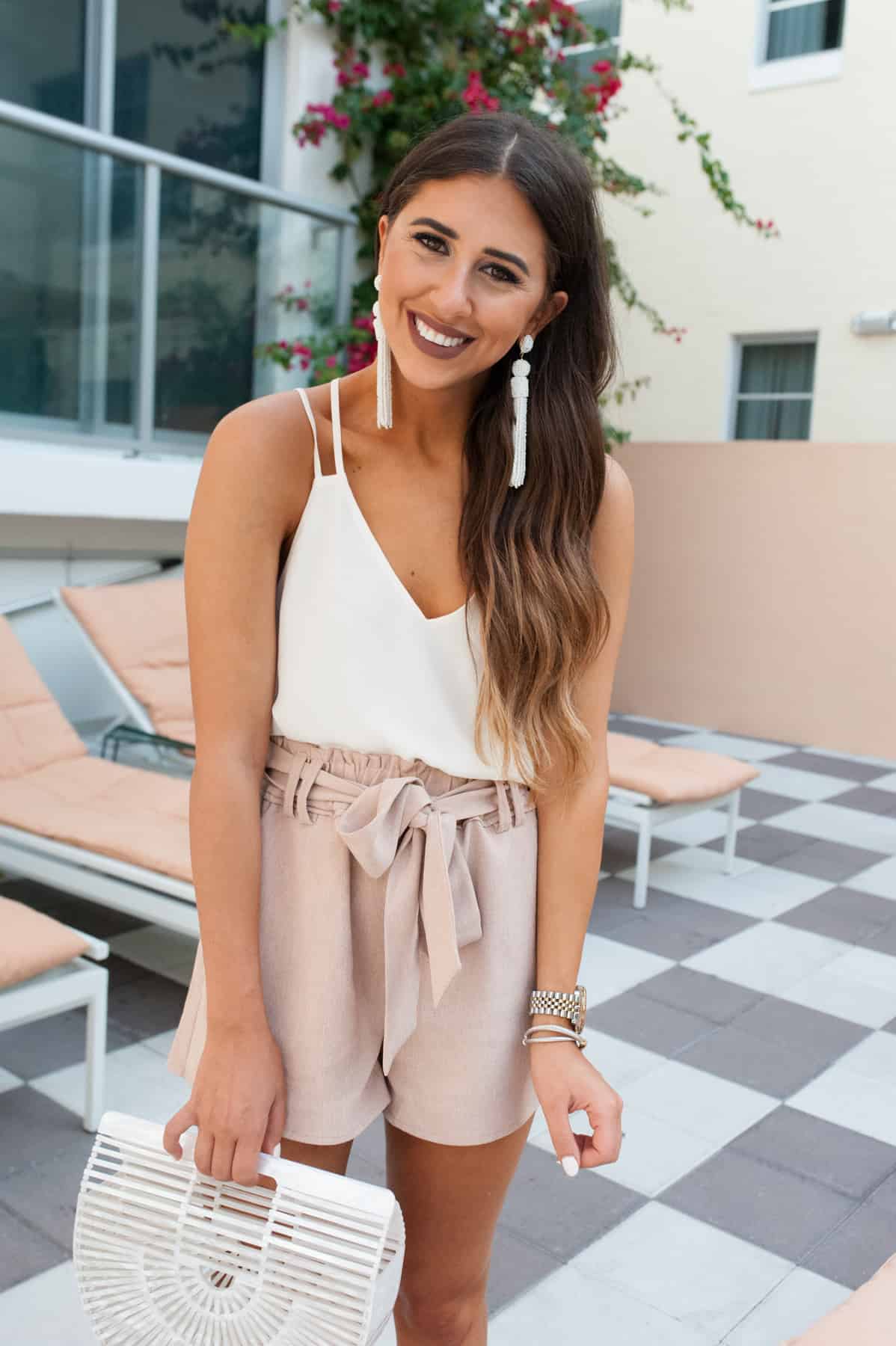 Cami: Loft | Shorts: Moon River (similar) | Shoes: See by Chloe | Bag: Cultgia 
One of my favorite questions at a conference that I was asked a couple months was "what is one piece of clothing you can't live without in your closet"? I didn't have to think twice because I find myself reaching for a white cami, ALL THE TIME. In shorts, a cute skirt, with a cardigan, or just with jeans to focus on the shoes. A white cami is my closet staple that you can never go wrong with! I have bought a lot of white camis over the years, some that were over $100 (not worth). I came across this one while shopping in Loft for this trip and I loved the price. It is on sale and the crisscross back of the cami is so cute! I know I will be wearing it a WHOLE LOT this season so wanted to share on a blog post!
PS isn't our hotel so cute? Under the highlight section on my blog, I have been docking our trip to Miami! I have been trying to snap every place that we love to eat at and do and include the geotag. I will try to do a recap post on our favorite places in a post later this week!! Happy humpday boos! Thanks for stopping by!