Little Pink Dress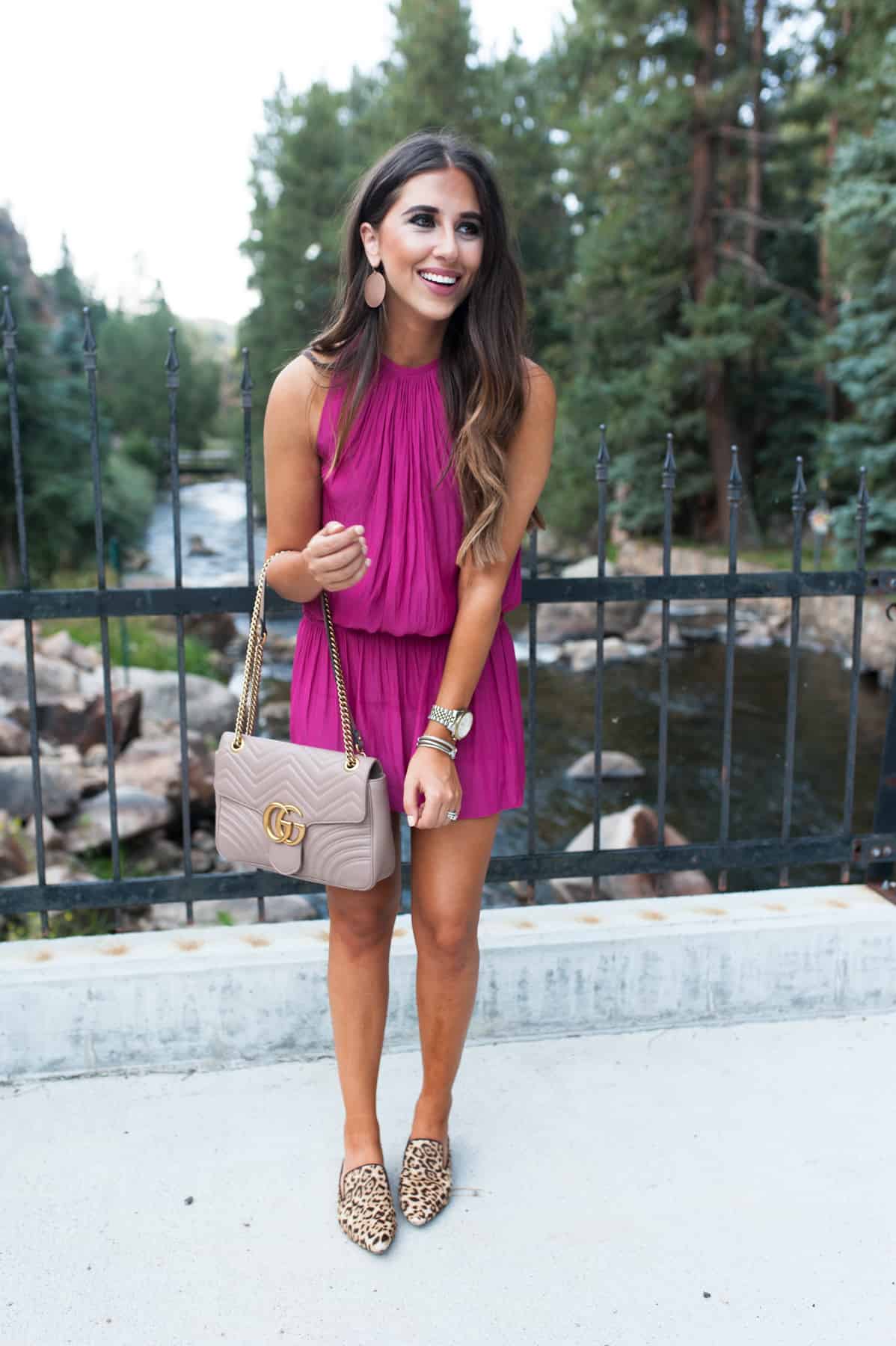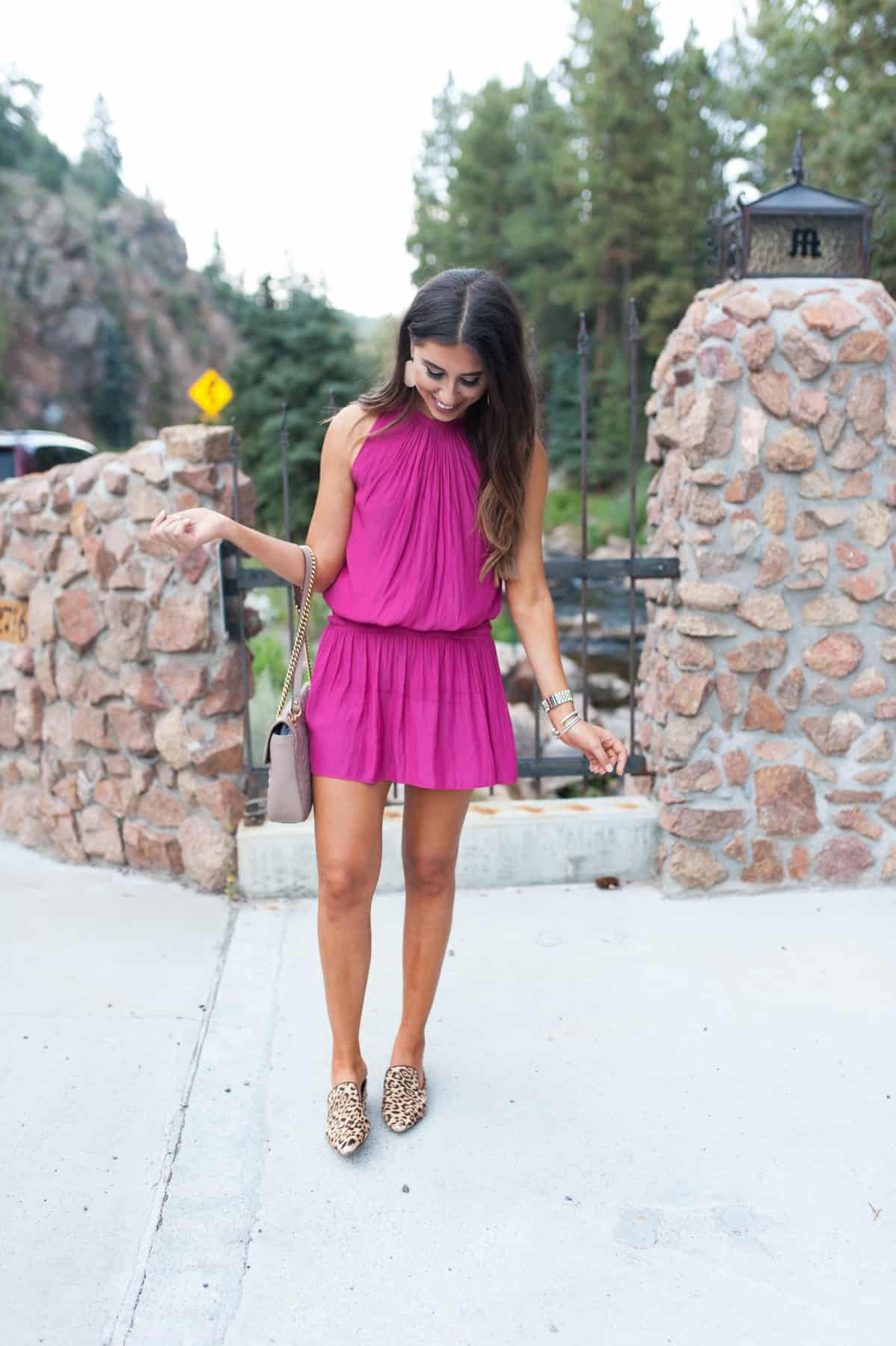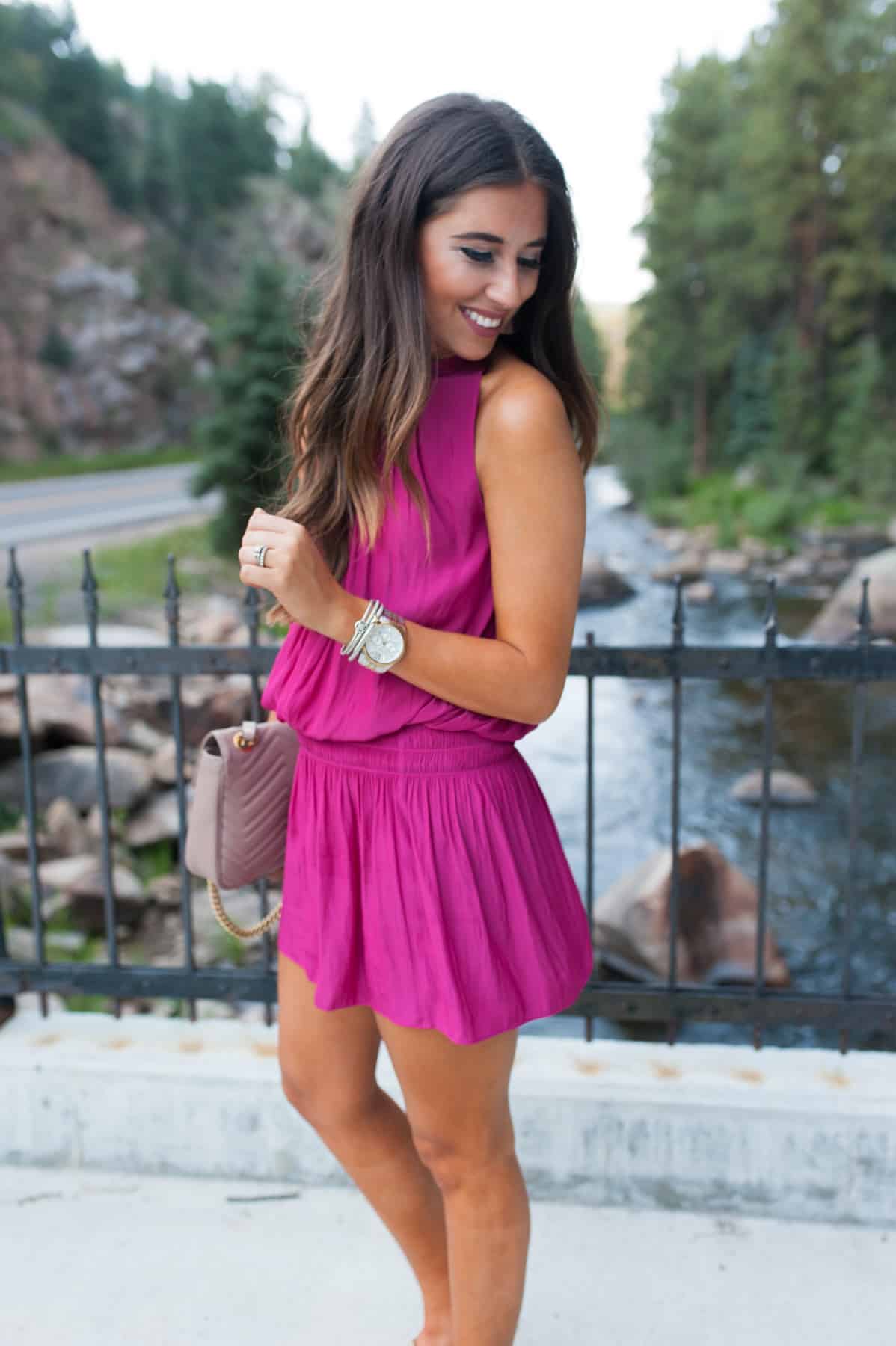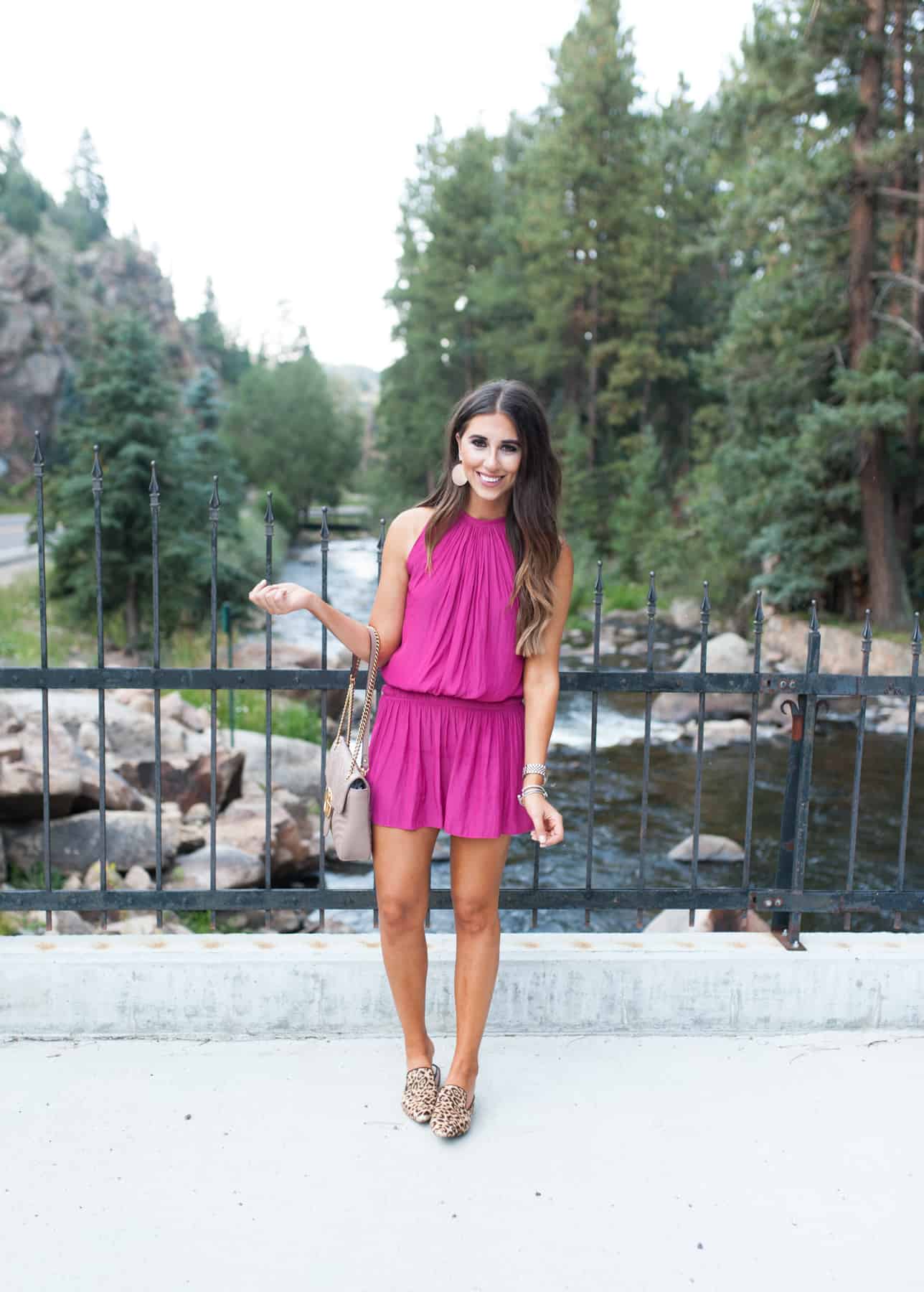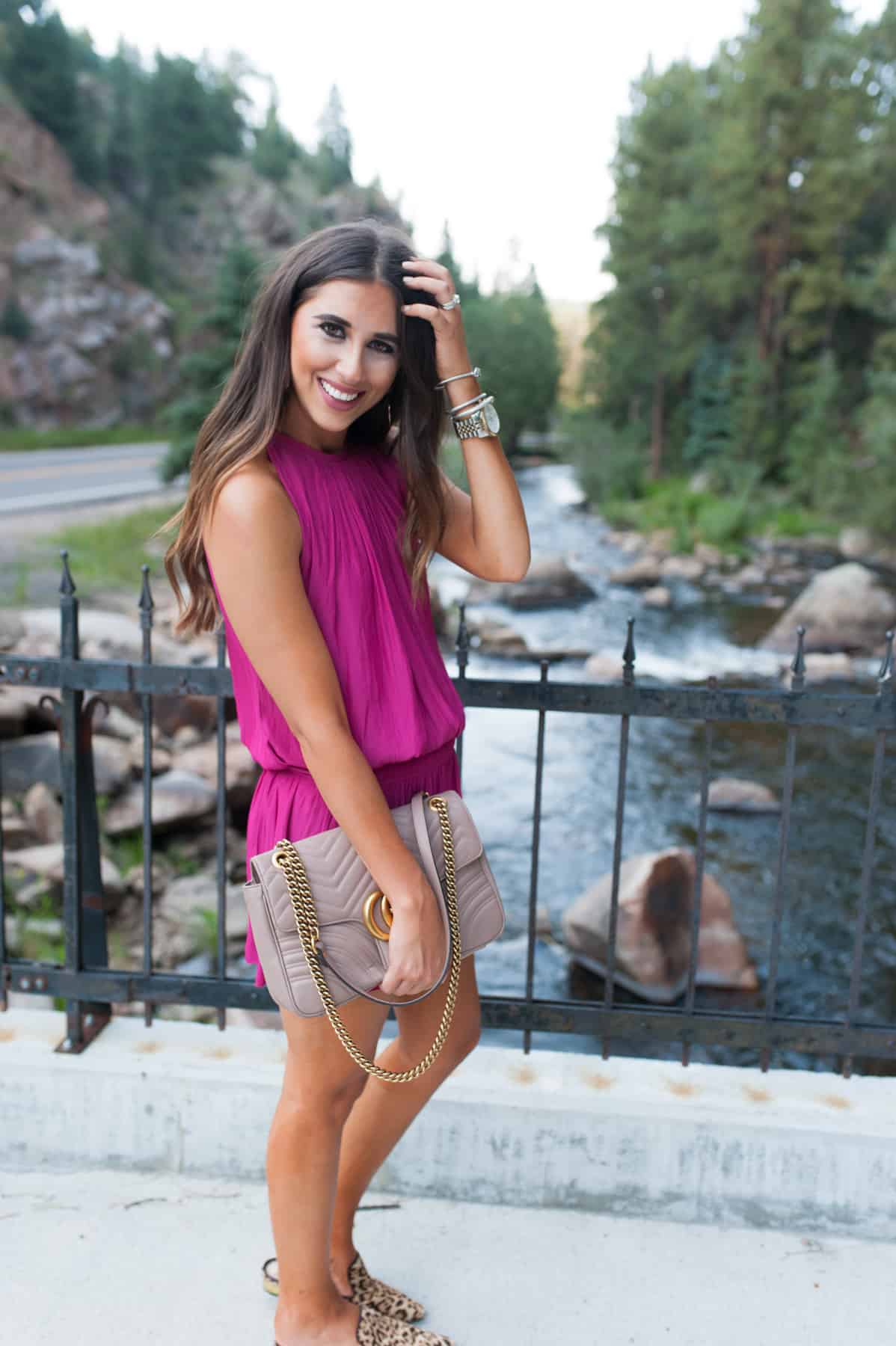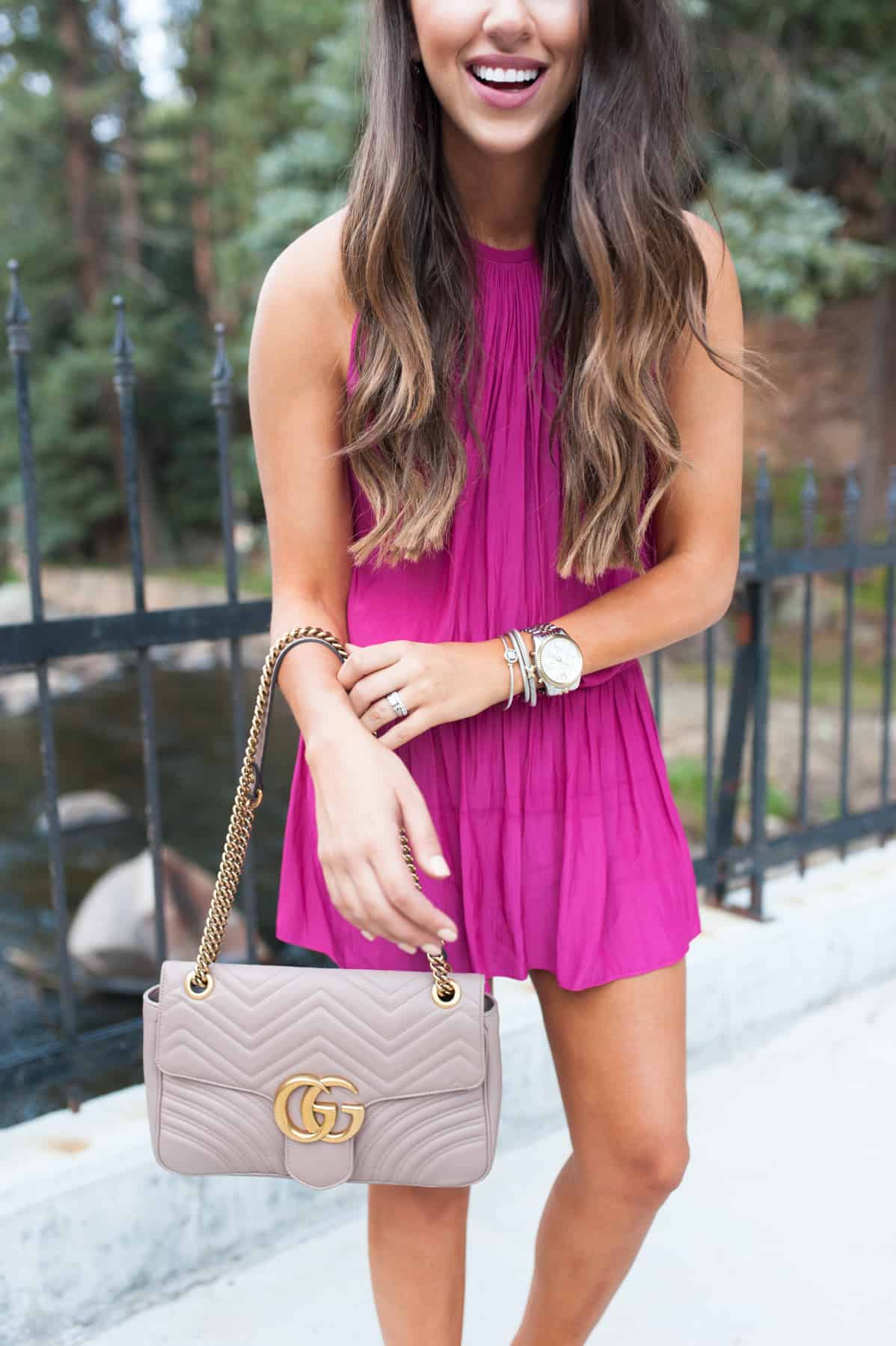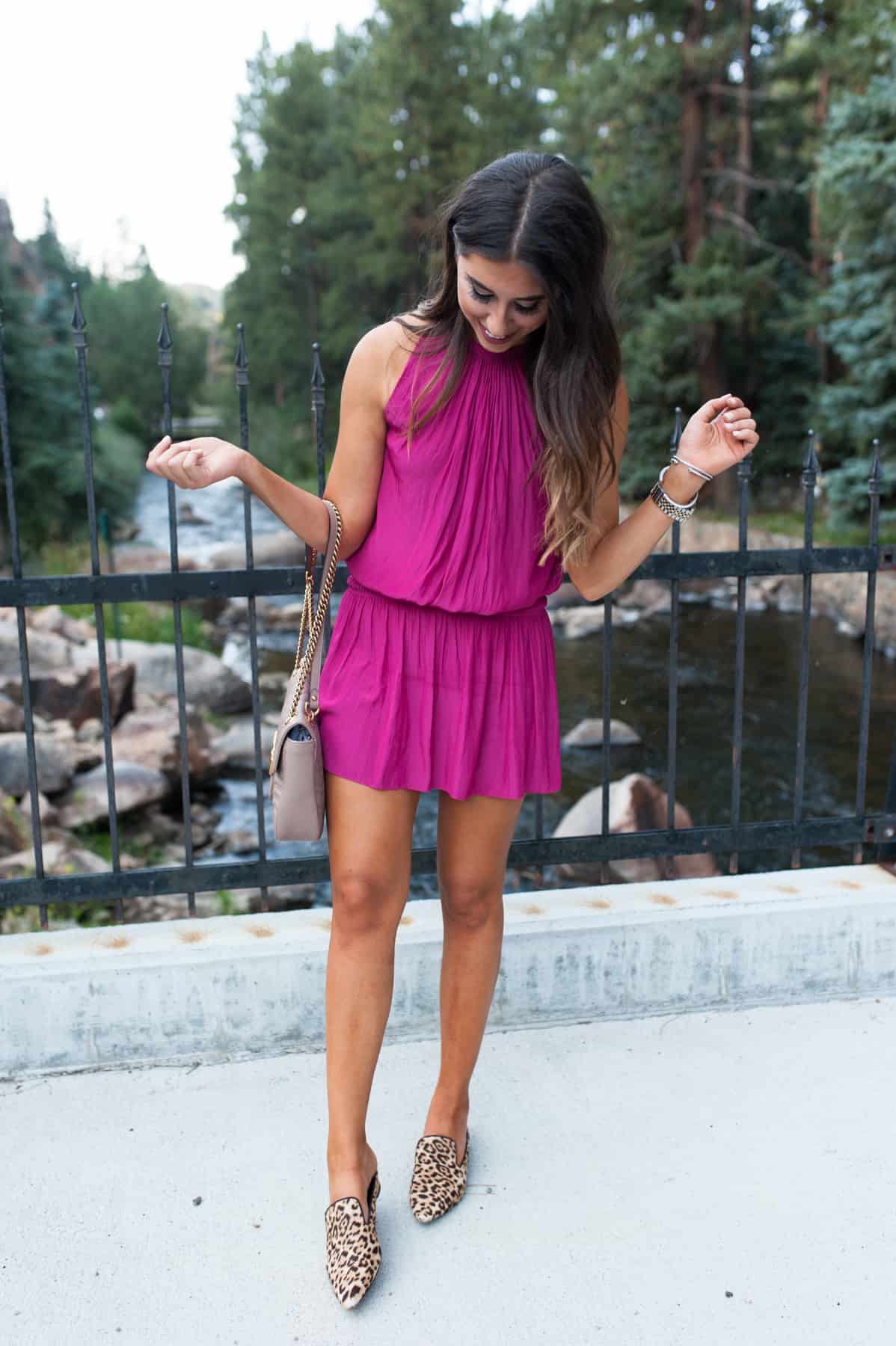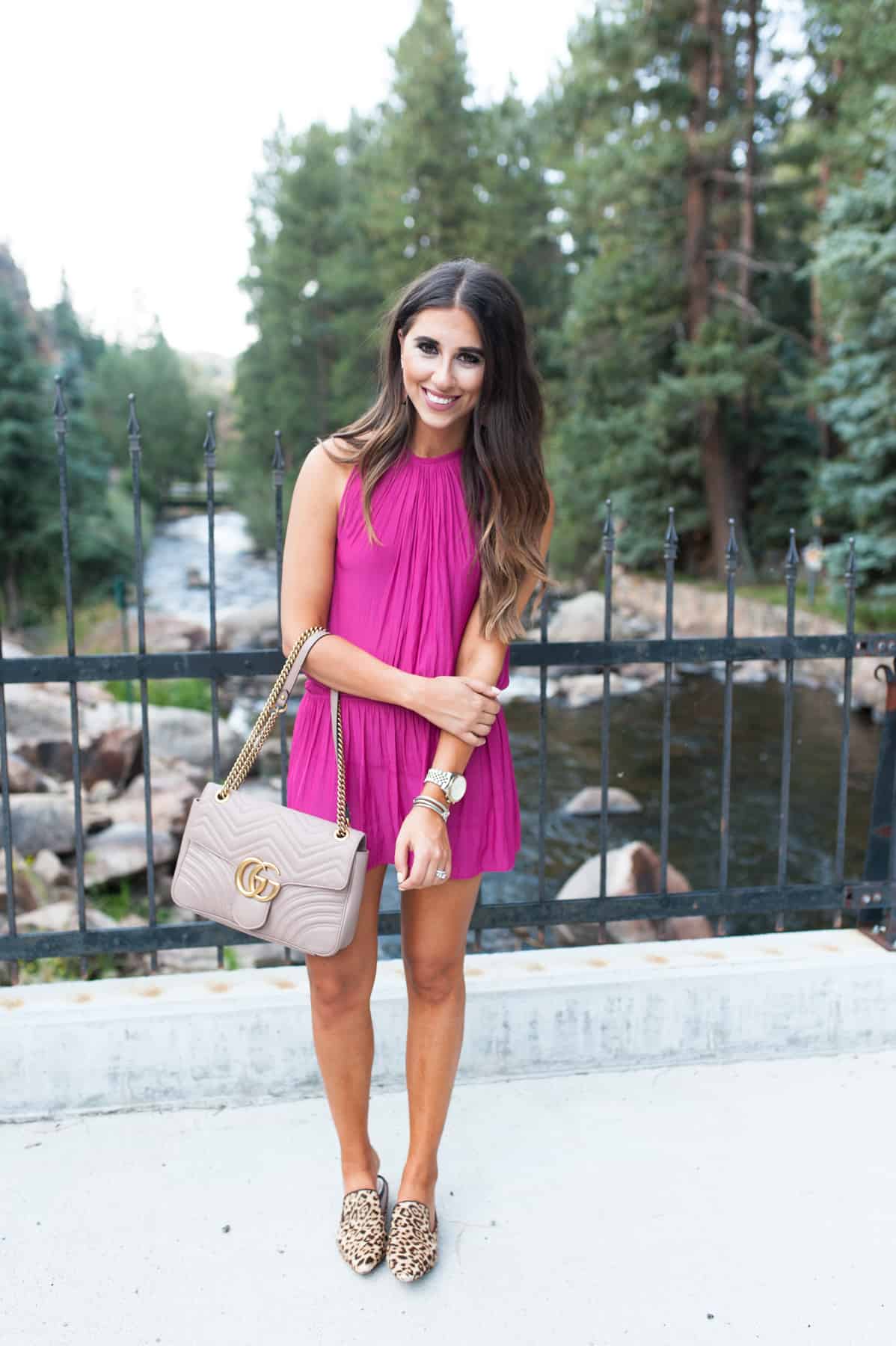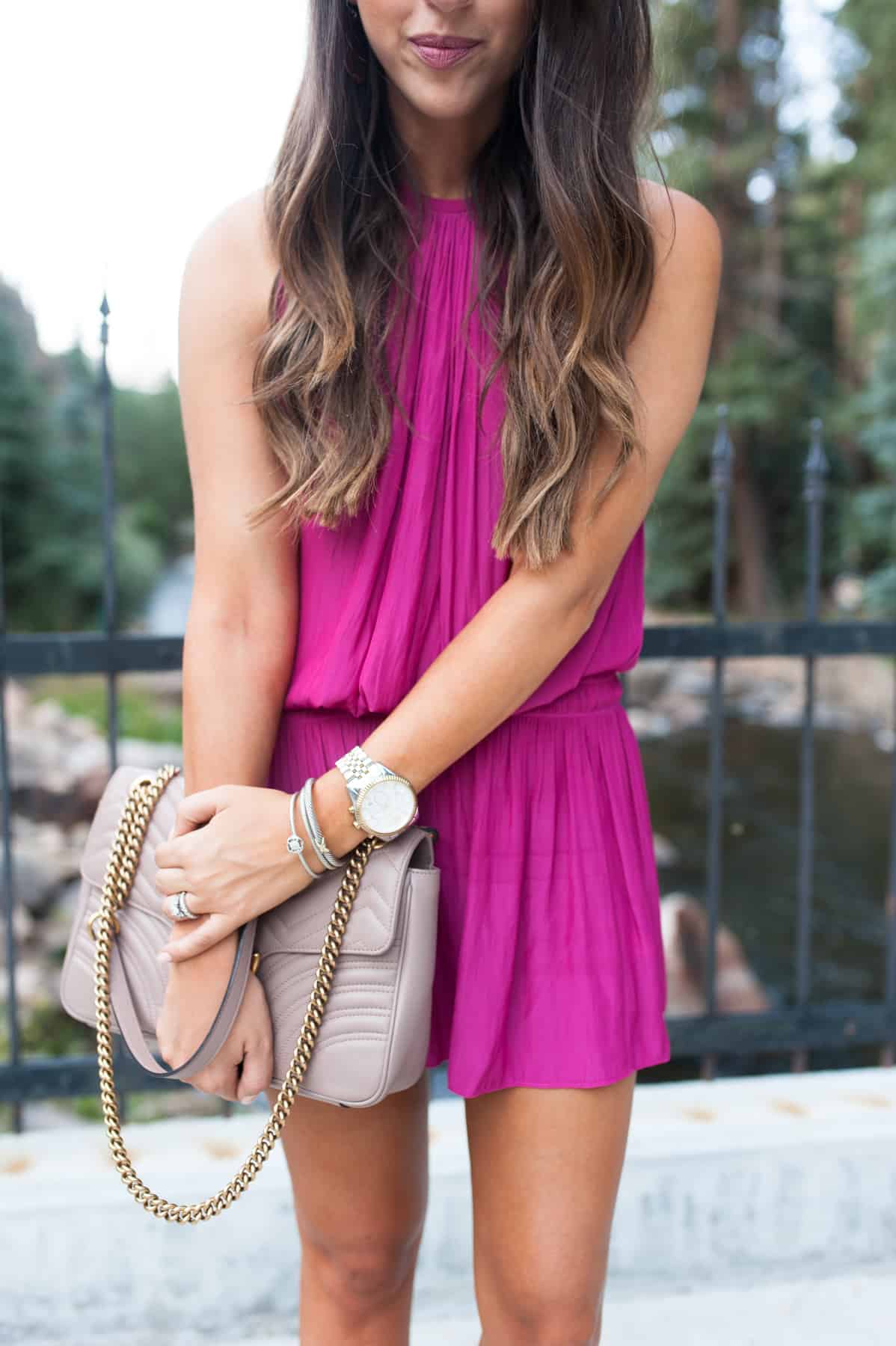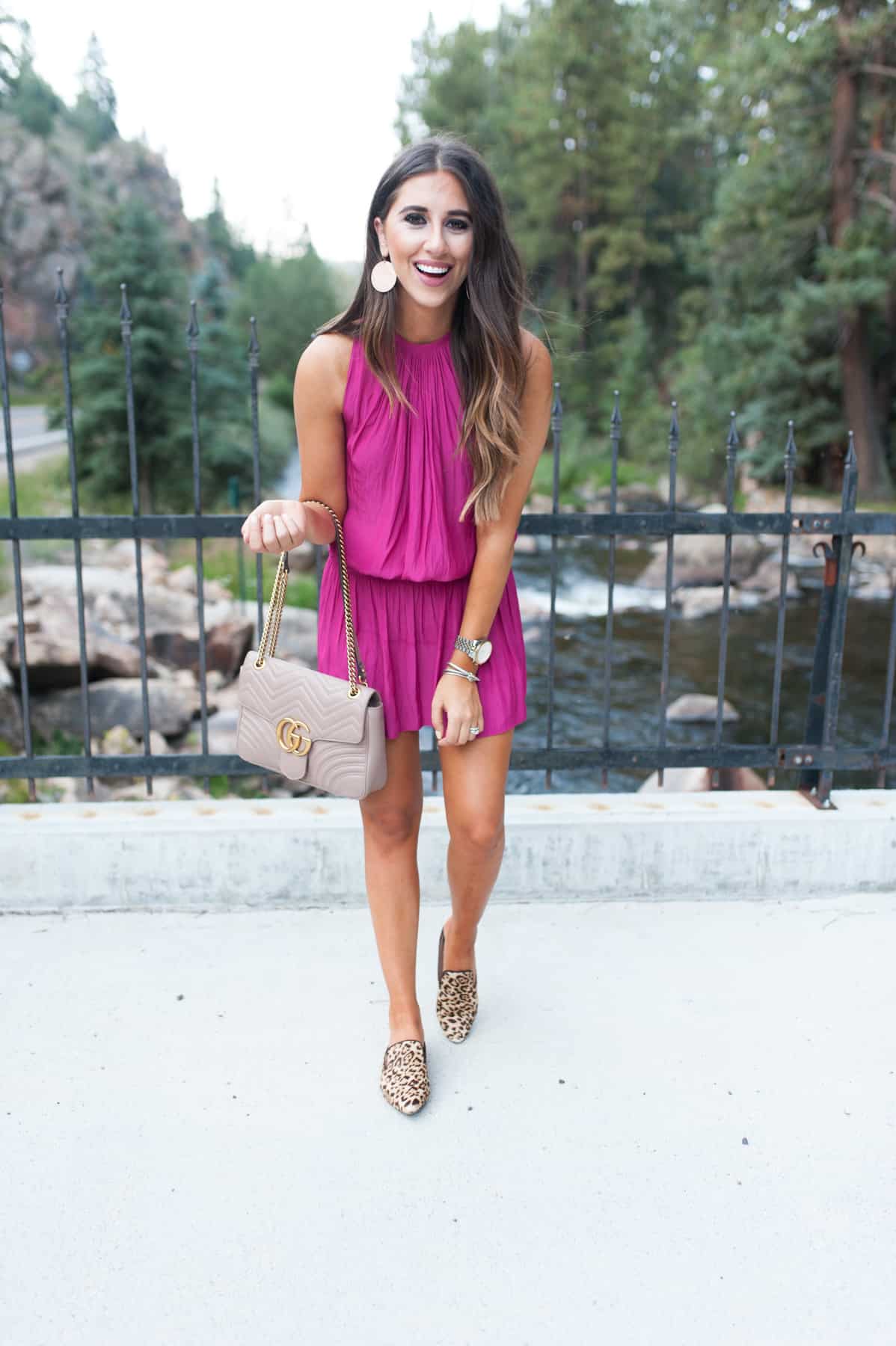 Dress: Ramy Brook | Shoes: Nordstrom | Purse: Gucci | Earrings: Nordstrom | Watch: Michael Kors | Bracelet: David Yurman | Bracelet: David Yurman  
Yall, this dress is SO flattering and probably one of my latest favorites. I wore it the other night to my cousins rehearsal dinner in Denver. I haven't found a dress that is able to fall just right on my legs for them to be so flattering. You can wear this backwards or frontwards and the ruche part can be moved to your body type. It really is the most flattering and can work on all body types! It also colors so many different colors. This magenta pink was my grandmas favorite color so I instantly was drawn to it. It's also a summer to fall color that you can wear for both seasons. I went ahead and wore cheetah flats to transition the look for fall! Adding a print to a colored dress is a fun way to change it up!
I found this dress during a Ramy Brook shoot I did with some of my Houston loves a couple months back! We shot some of their fall line and I died over some of the pieces. You can find some of the photos from the shoot on their ig here! They also are giving a reader a chance to revamp their fall wardrobe with a $1,000 shopping spree to their line. Make sure to follow them and then sign up here! 
Hope you all have a good Labor Day Weekend! I got home yesterday evening from Denver and I leave at the crack of dawn for NYC. I literally have less than 24 hours to gather my outfits together. I honestly haven't tried on any outfits lol! I just stuffed a bunch of new clothes in my bag. Fingers crossed that something works haha!