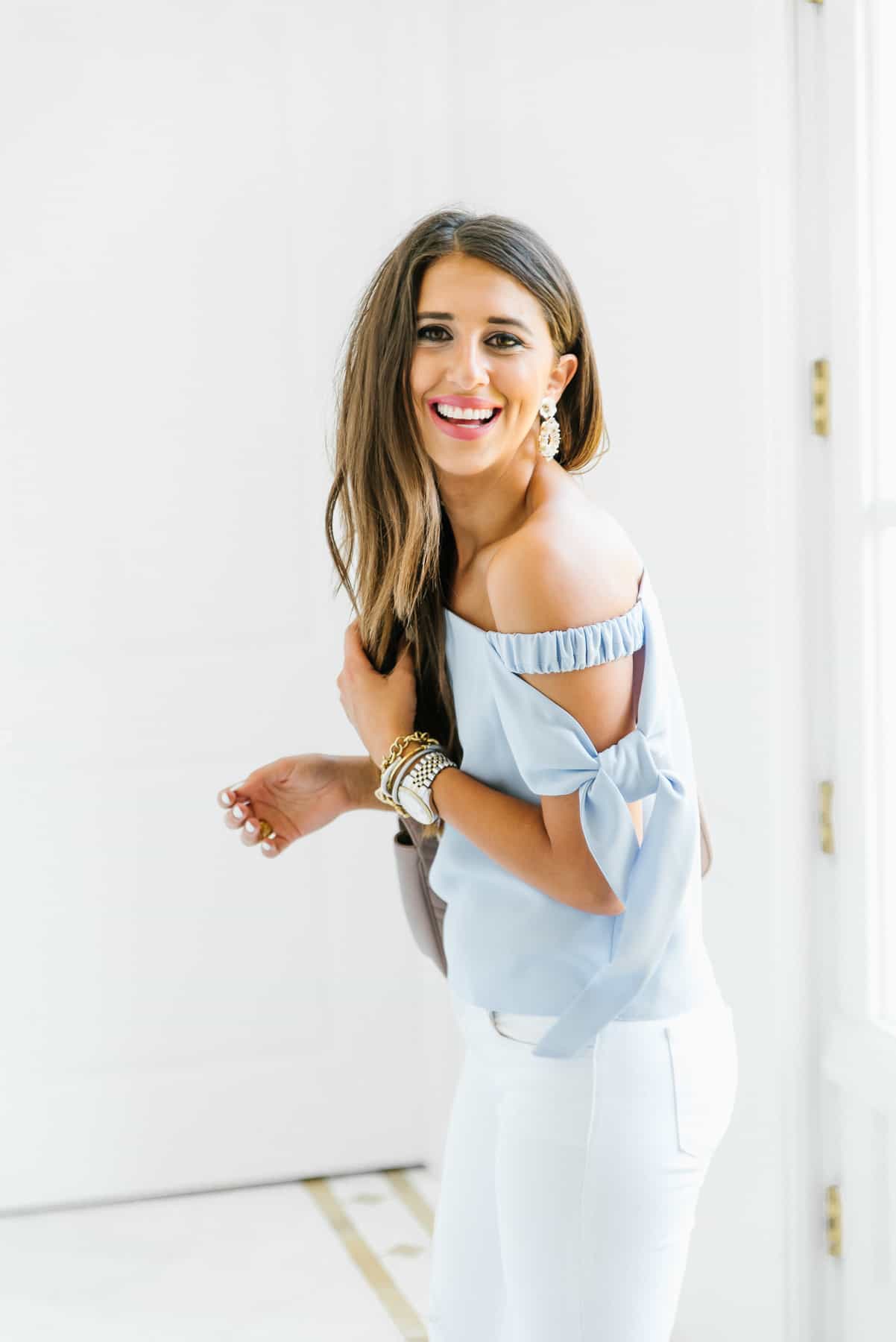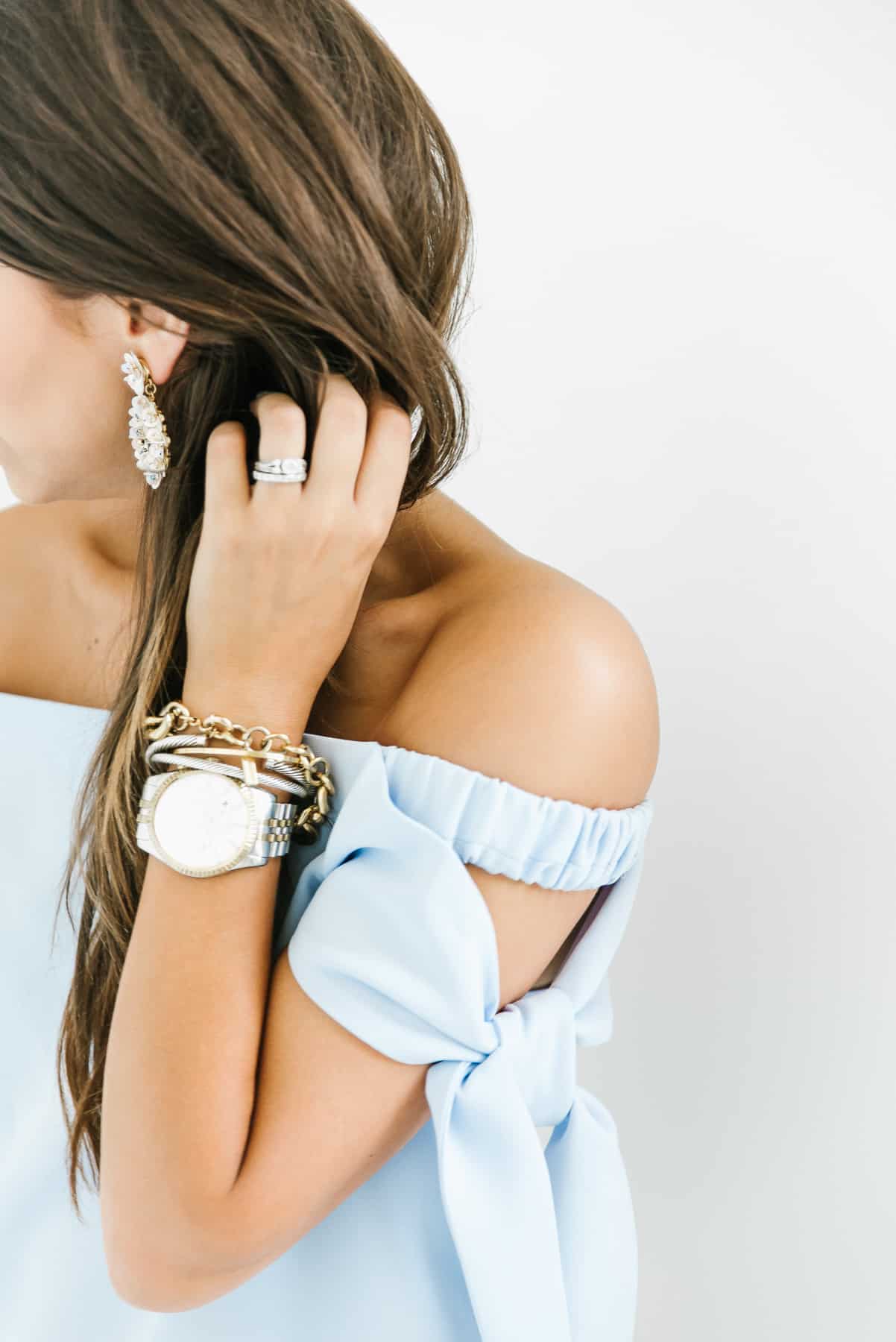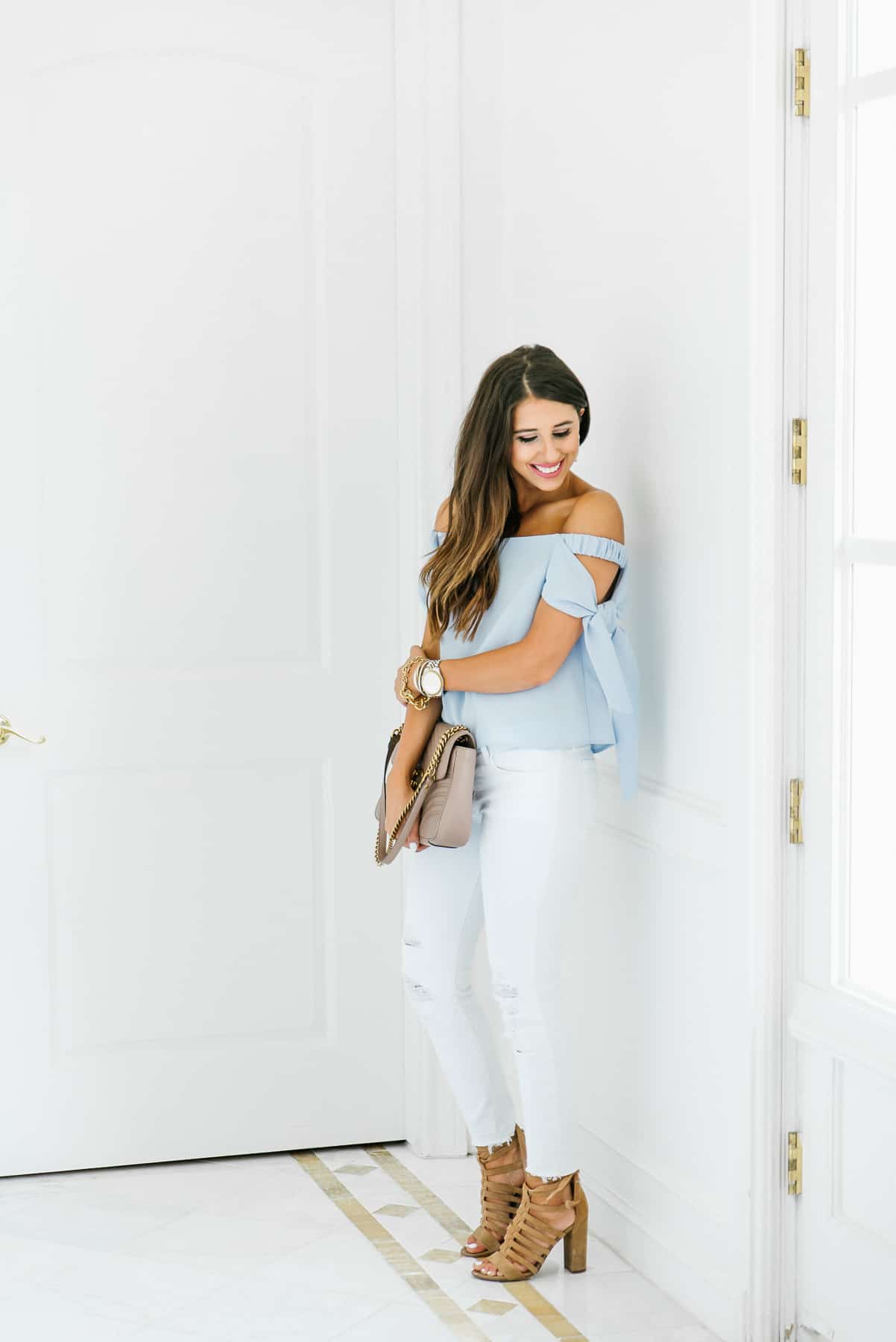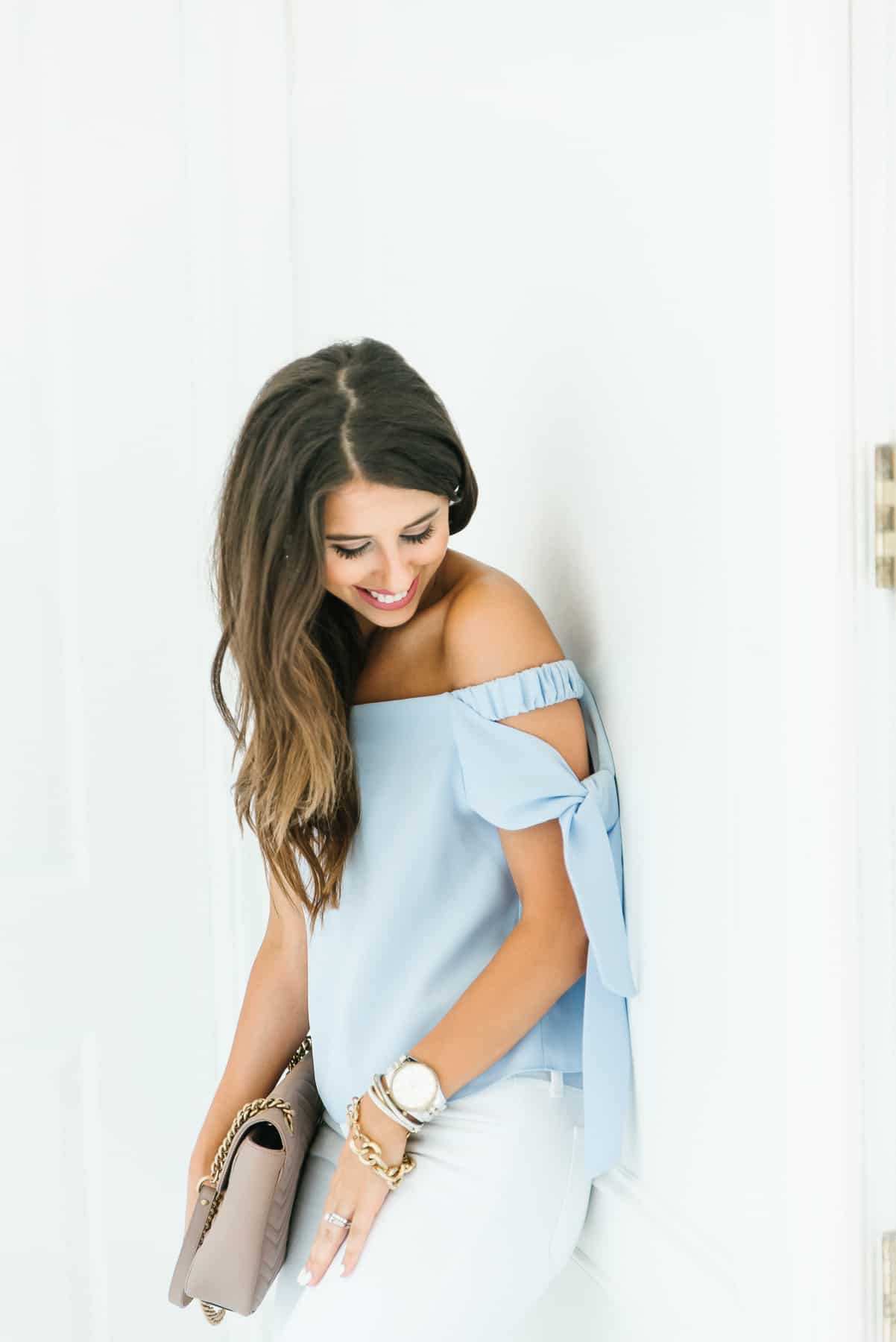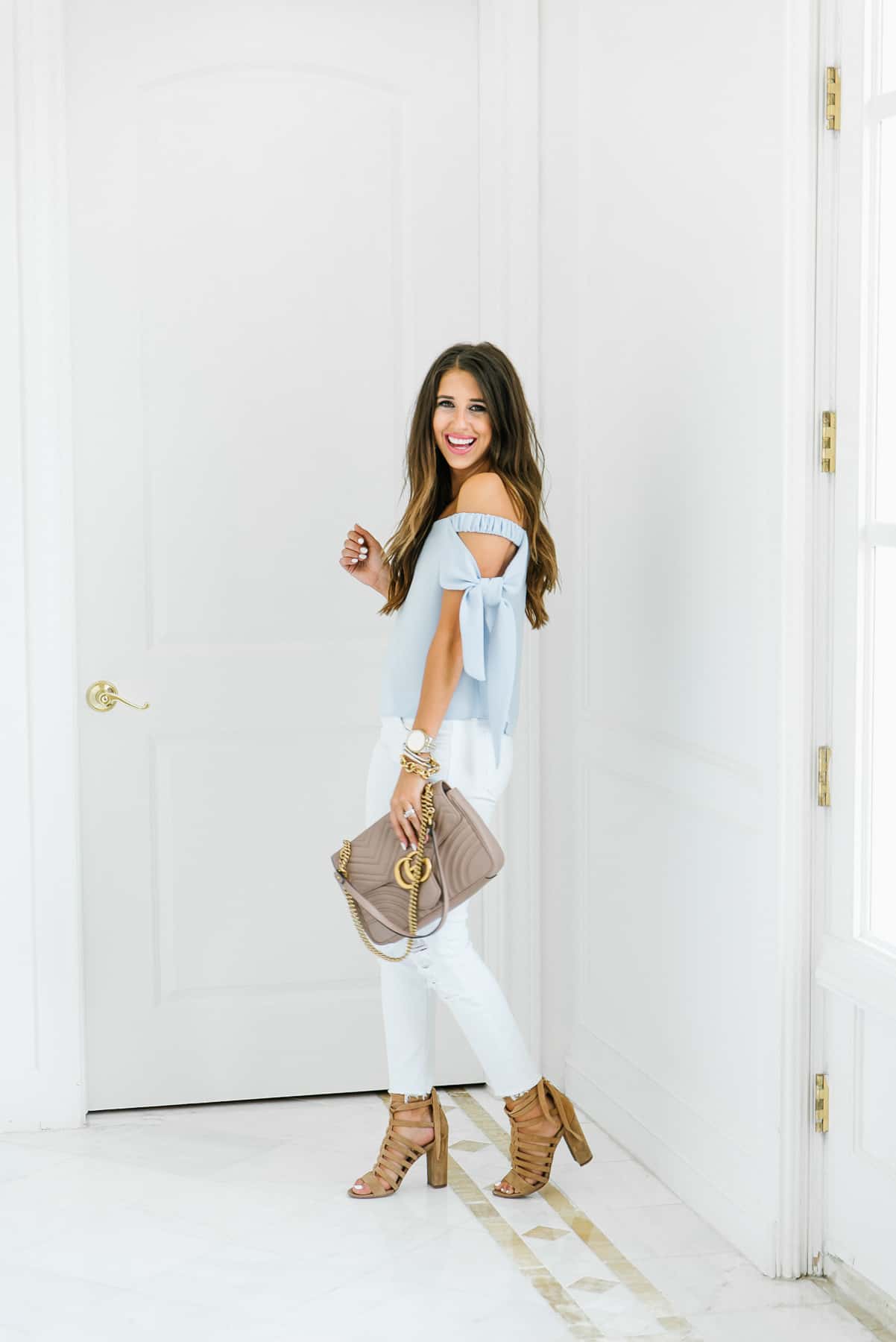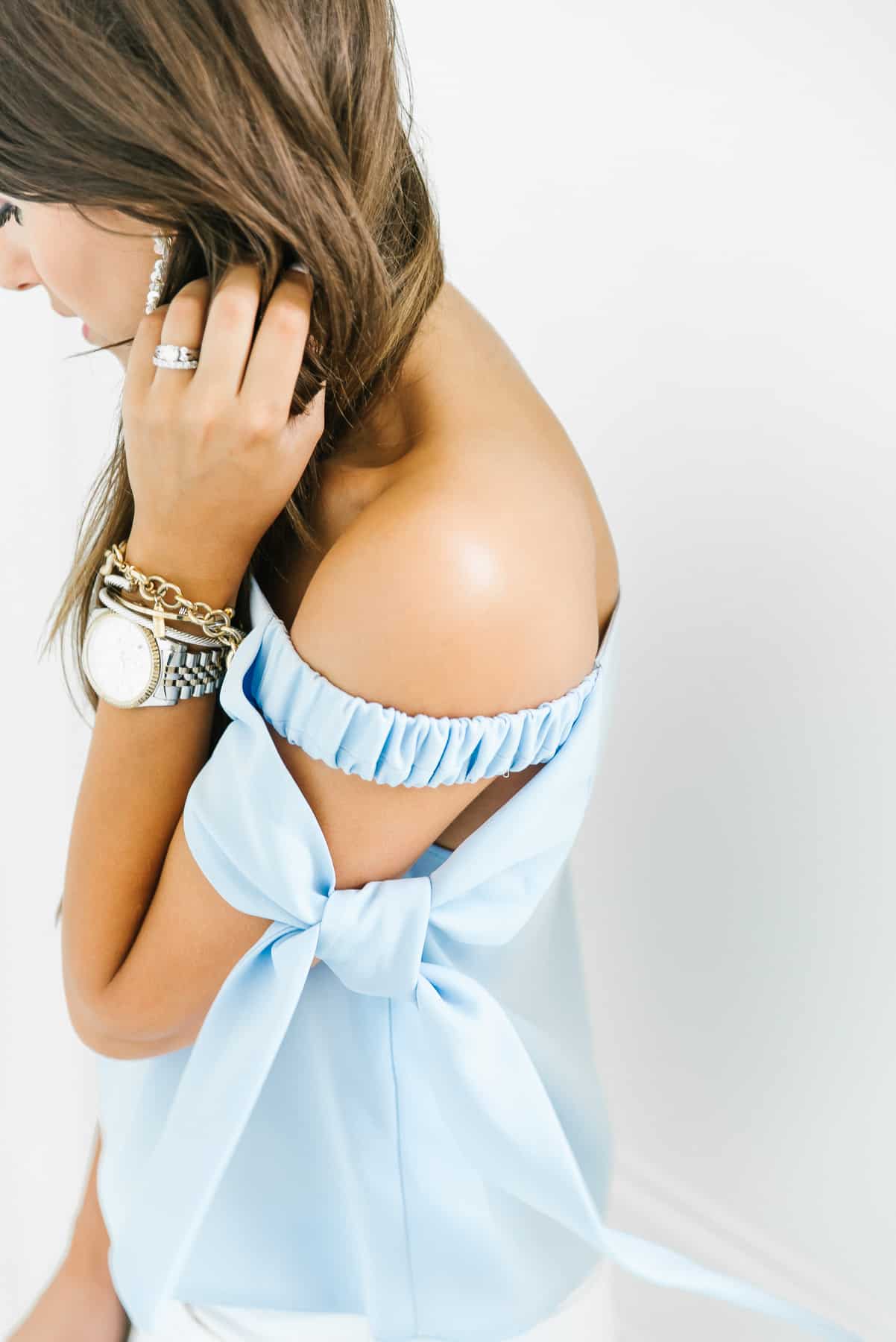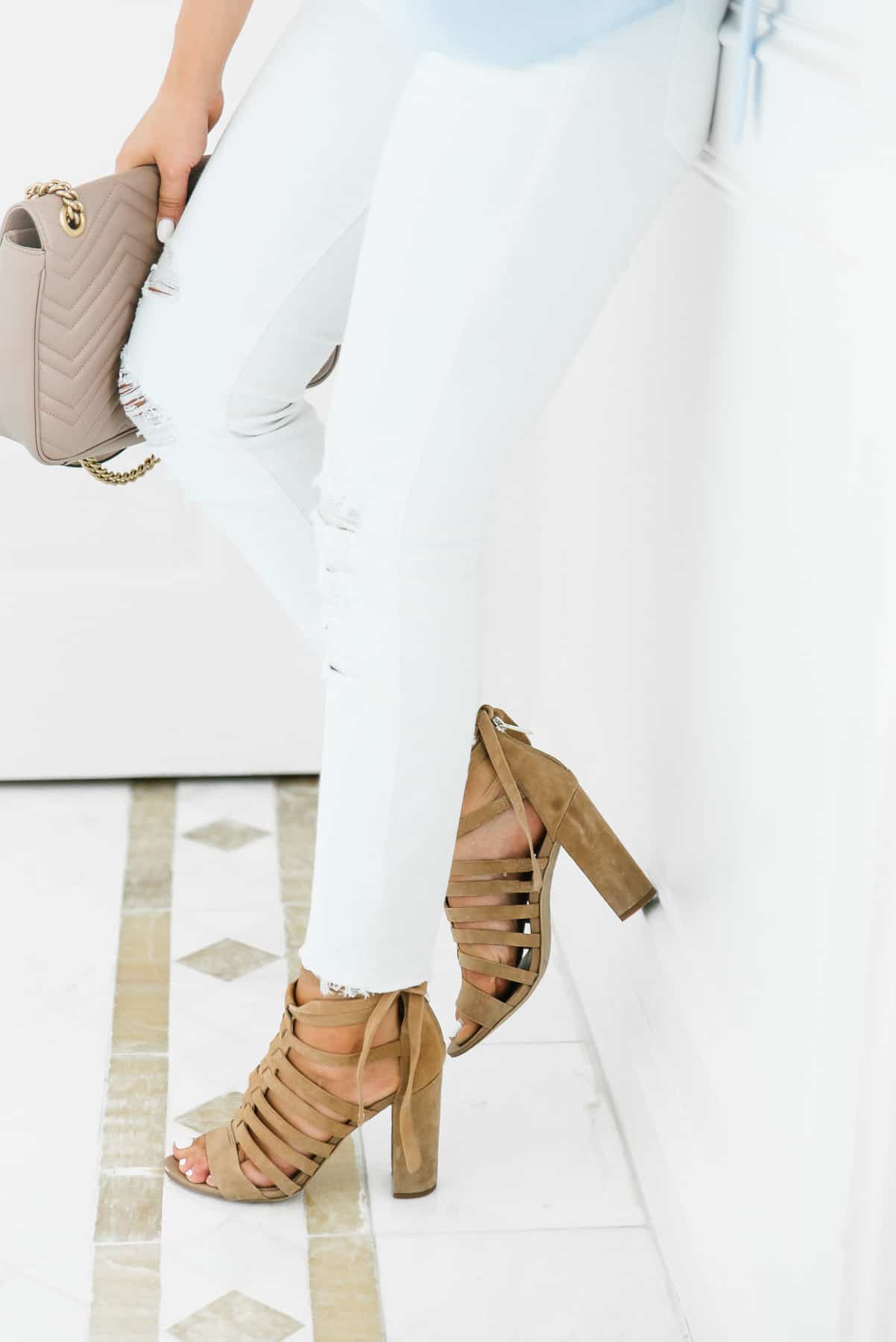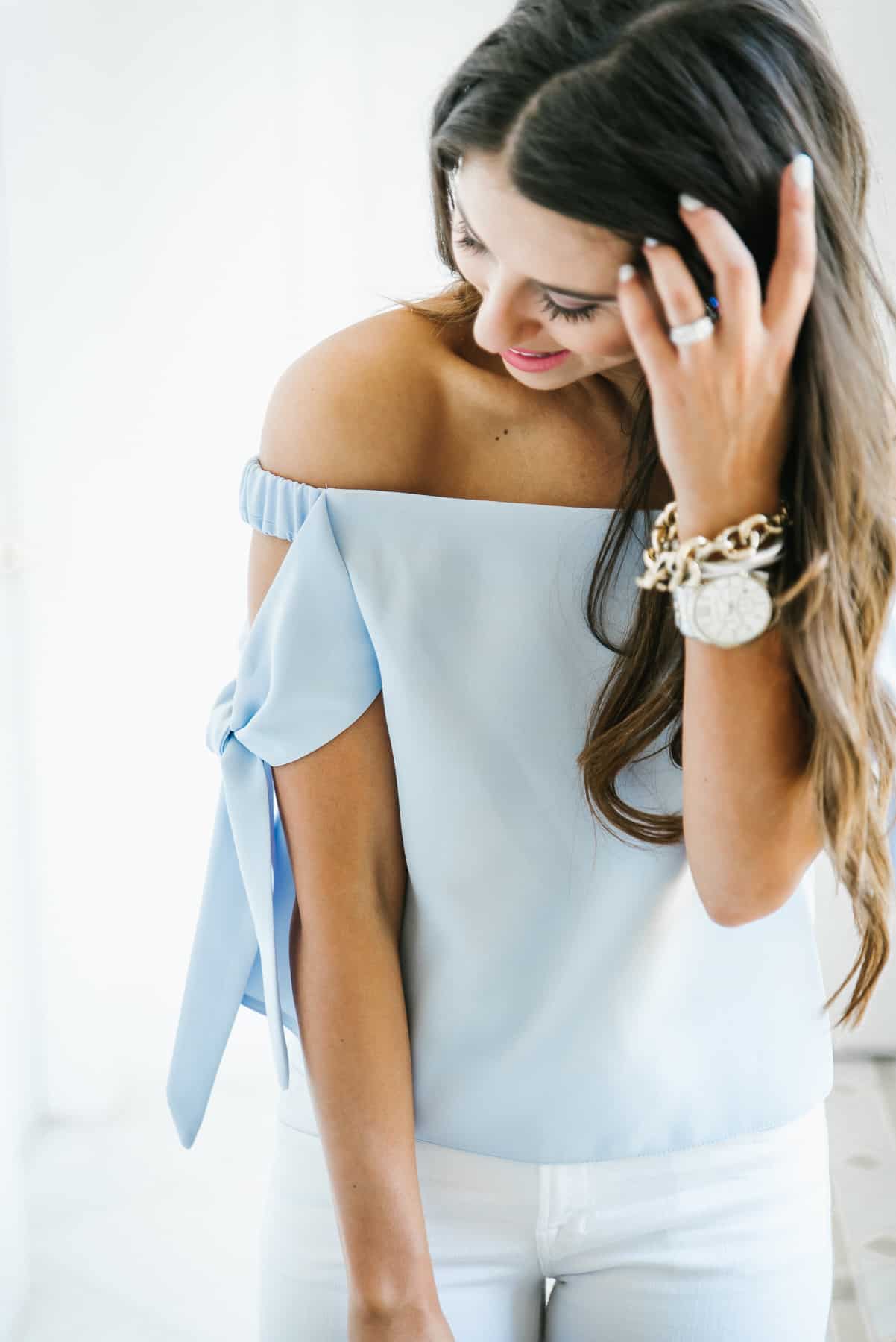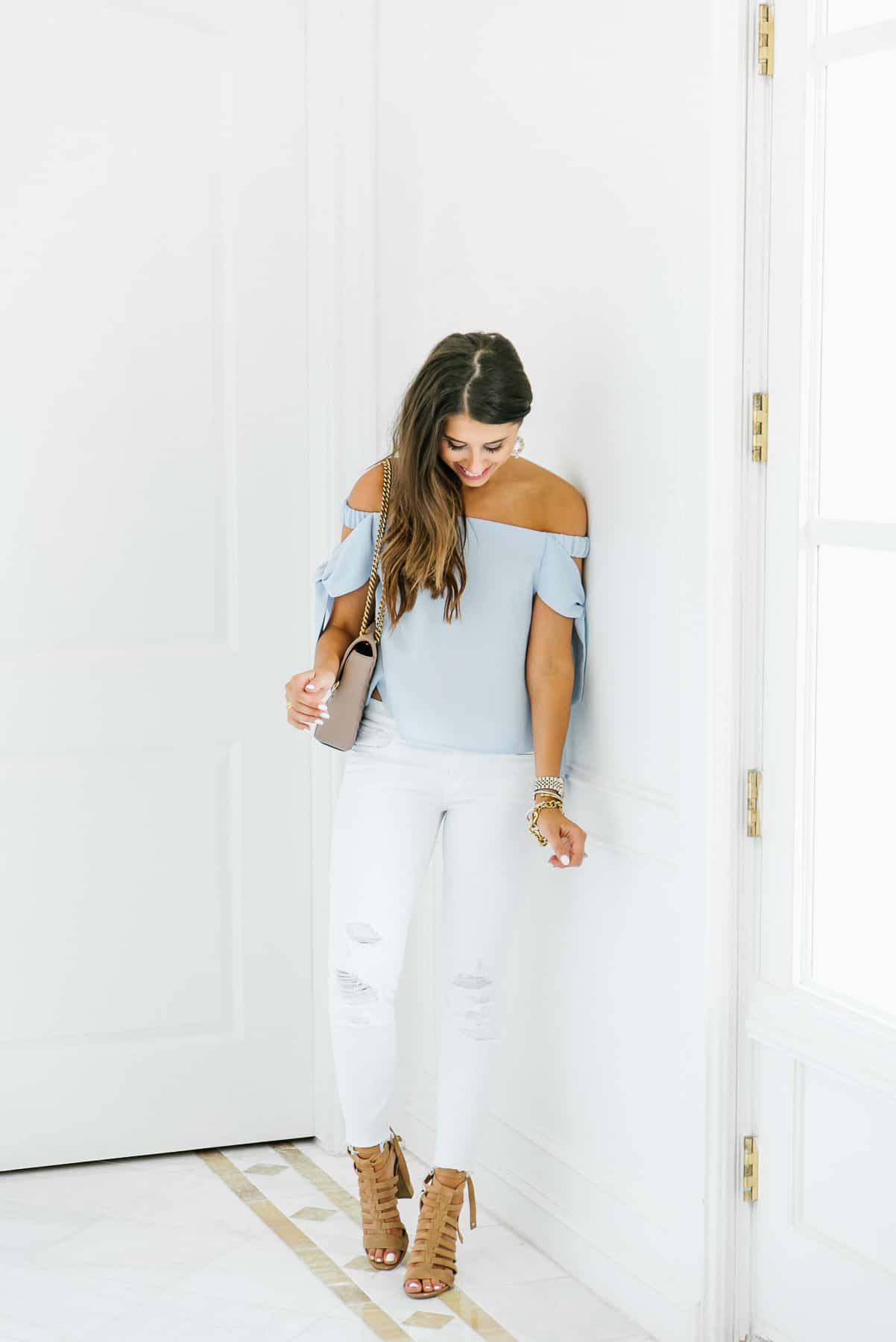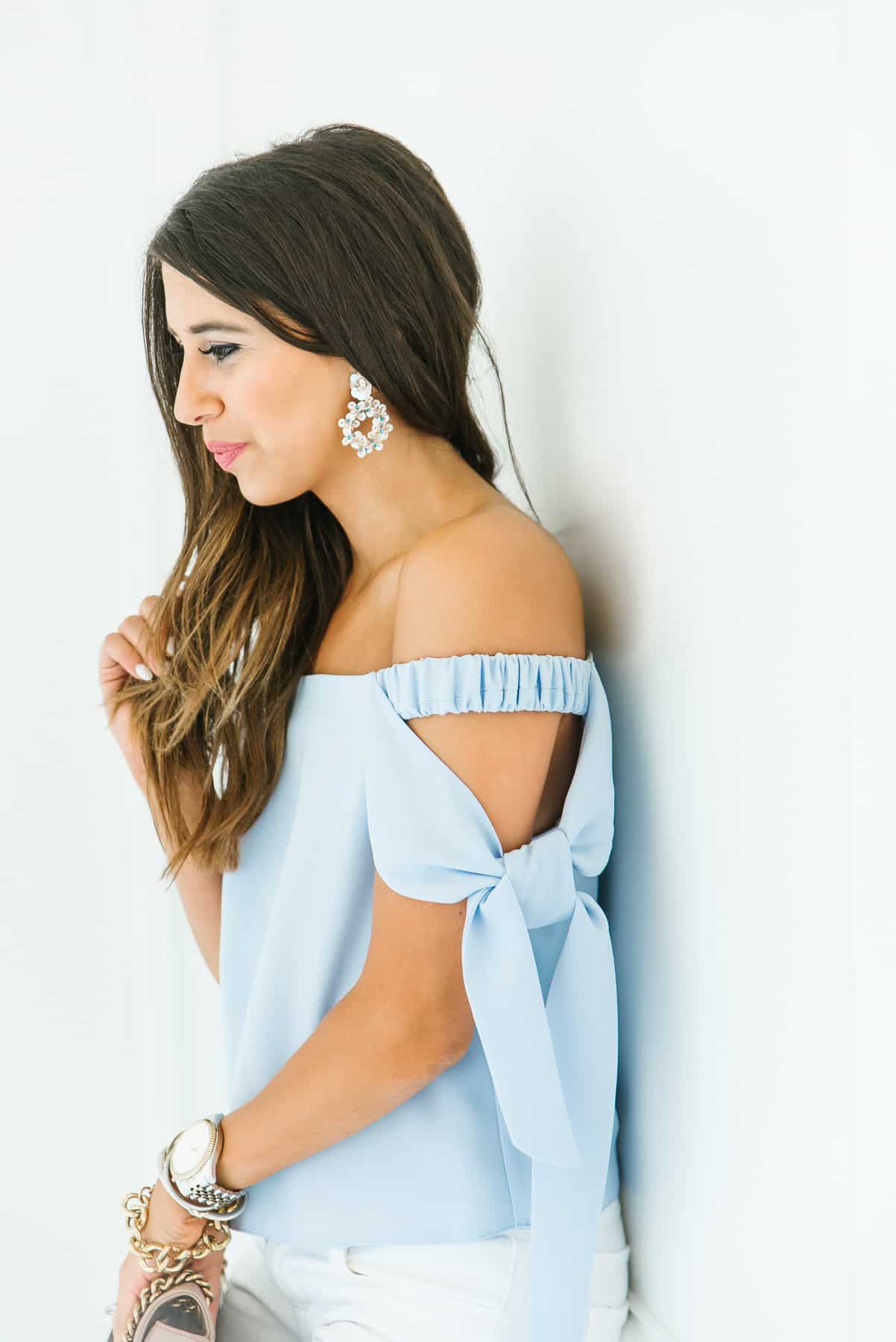 Top: Topshop | Jeans: J Brand | Shoes: Sam Edelman | Earrings: Bauble Bar |  Watch: Michael Kors | Bracelet: David Yurman| Bracelet: David Yurman  | Bracelet: Bauble Bar
This top screams date night and I love love how romantic it makes me feel. The tie sleeves create a waterfall effect and just gives it a new spin to off the shoulder. Last year, they came out with pretty much the exact top (see here) but didn't have the sleeves so I got excited how creative they have been getting with OTS. I also mentioned last week the stickies I swear by and wanted to share them here. I don't remember the last time I wore a bra. I usually grab these stickies every morning and put a new order in like once or twice a month! Last week I was at lunch with a friend and all of a sudden her stickie just flopped on the floor. We died laughing but you definitely don't want that happen to you! I've never had that problem with these and when I feel like they are sliding off, I make sure to just put an order for a new one.
I also wanted to share the Houston Khou live segment I was apart of yesterday morning! I am so excited to be apart of Miss Academy which is a finishing school here in Houston. You can learn more about them here and fast forward to 6 minutes to see my tiny snippet!  I was so nervous when I said yes but luckily I had Ted to help me prep! Anyways, I am so excited to be an advisor for Miss Academy and meet all the girls that will be attending this summer! You can read all about their FAB programs here. They will have classes everywhere to boss babe, etiquette, hair and make up, styling, etc!