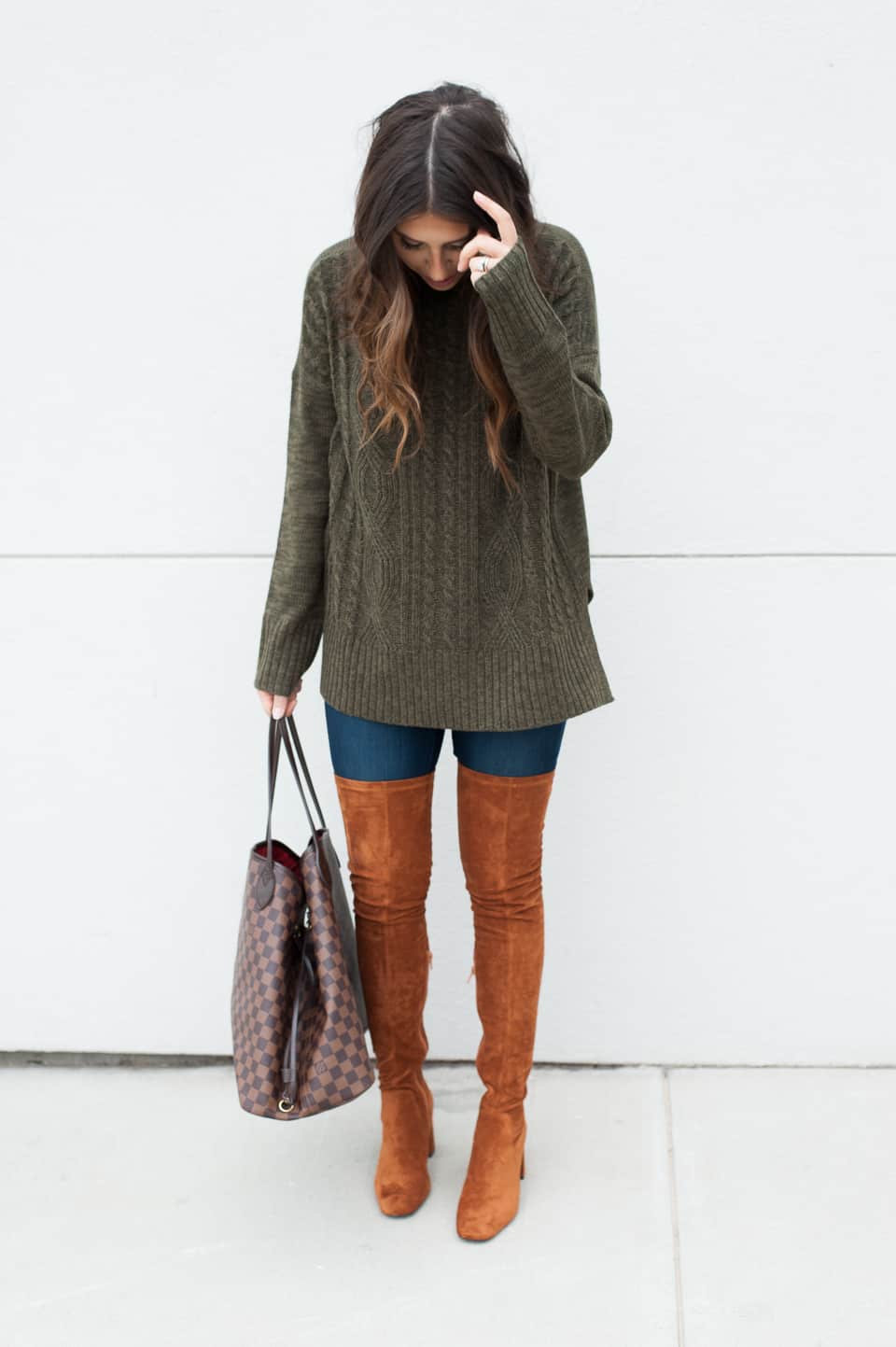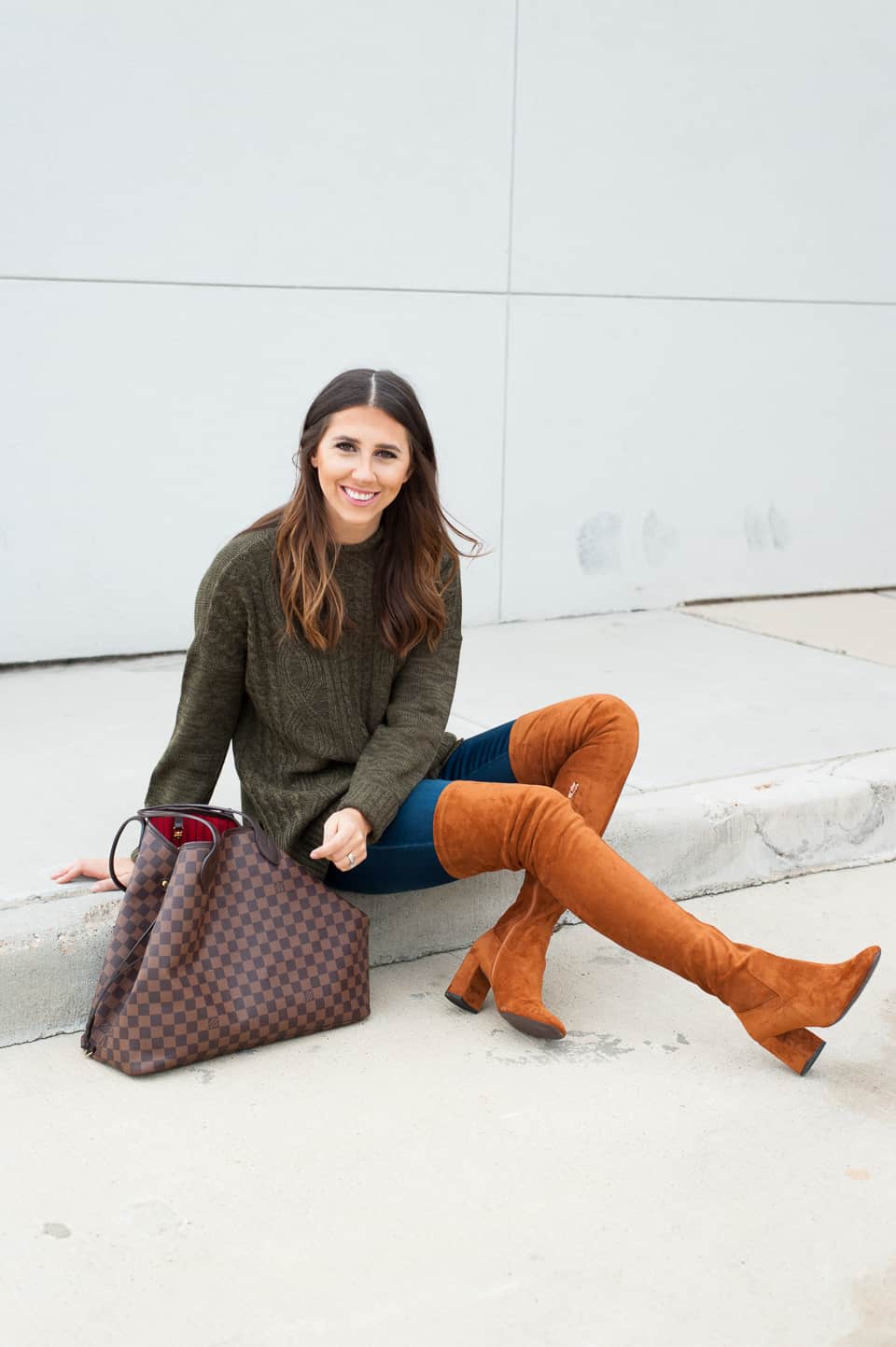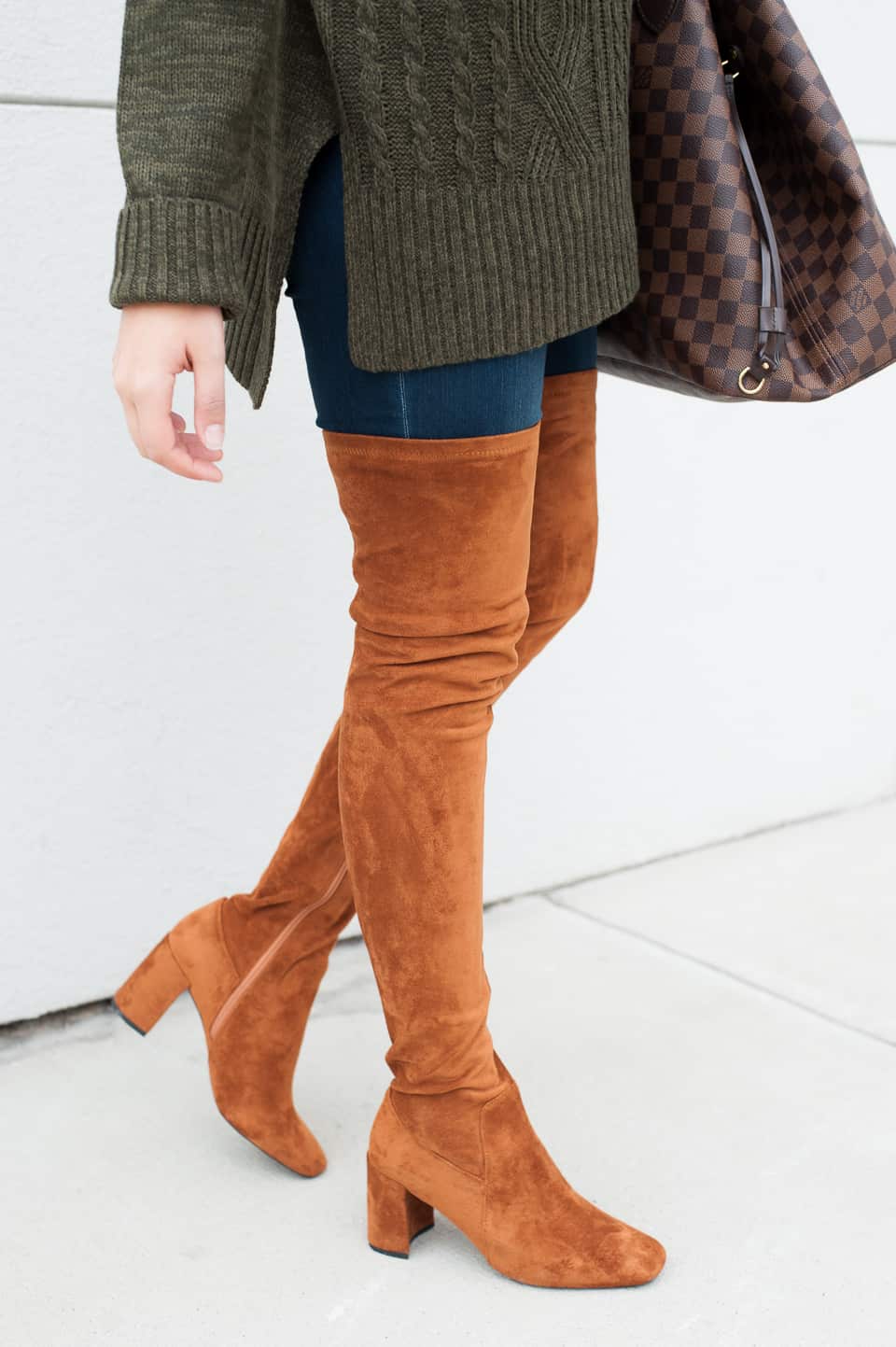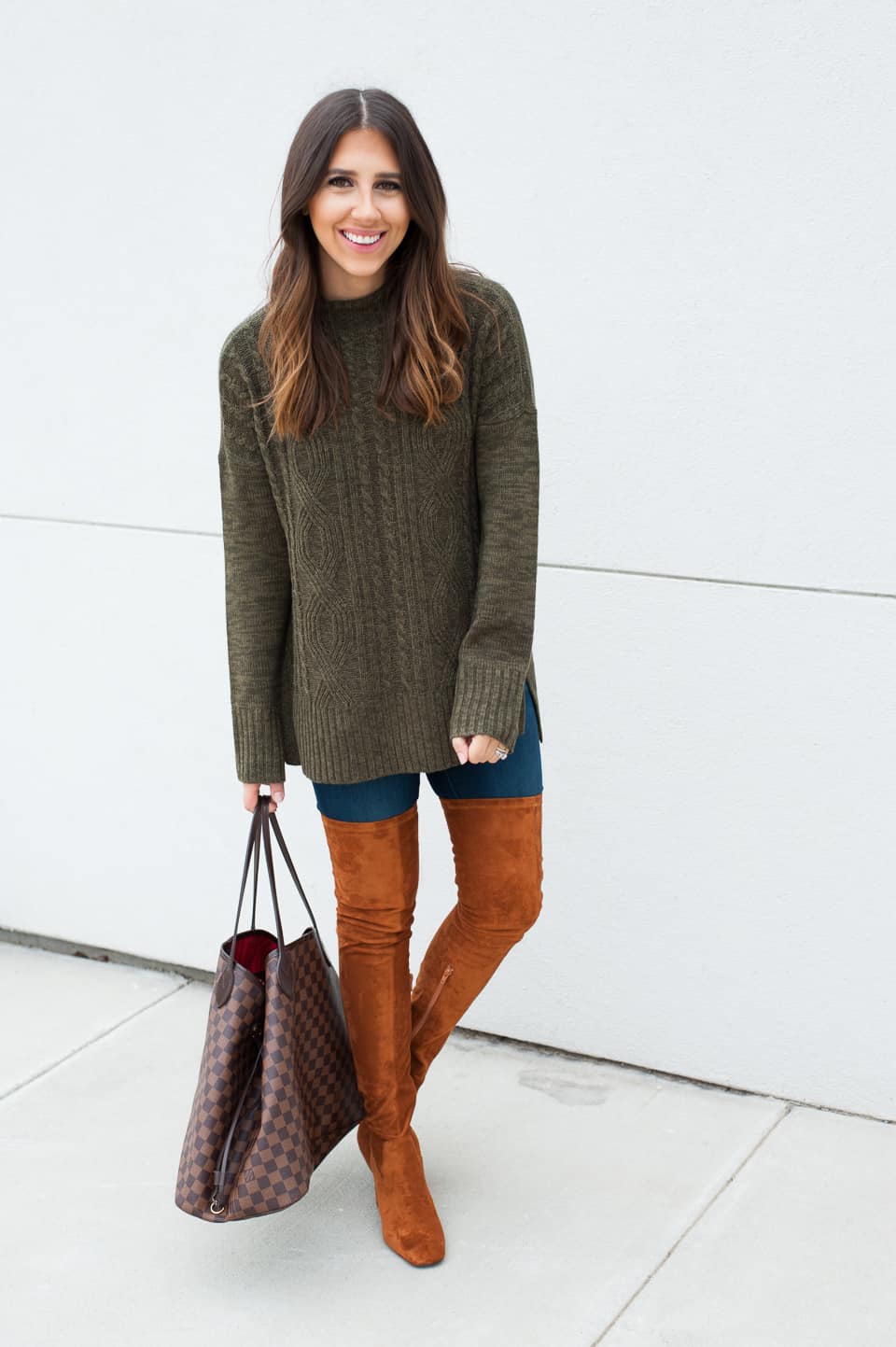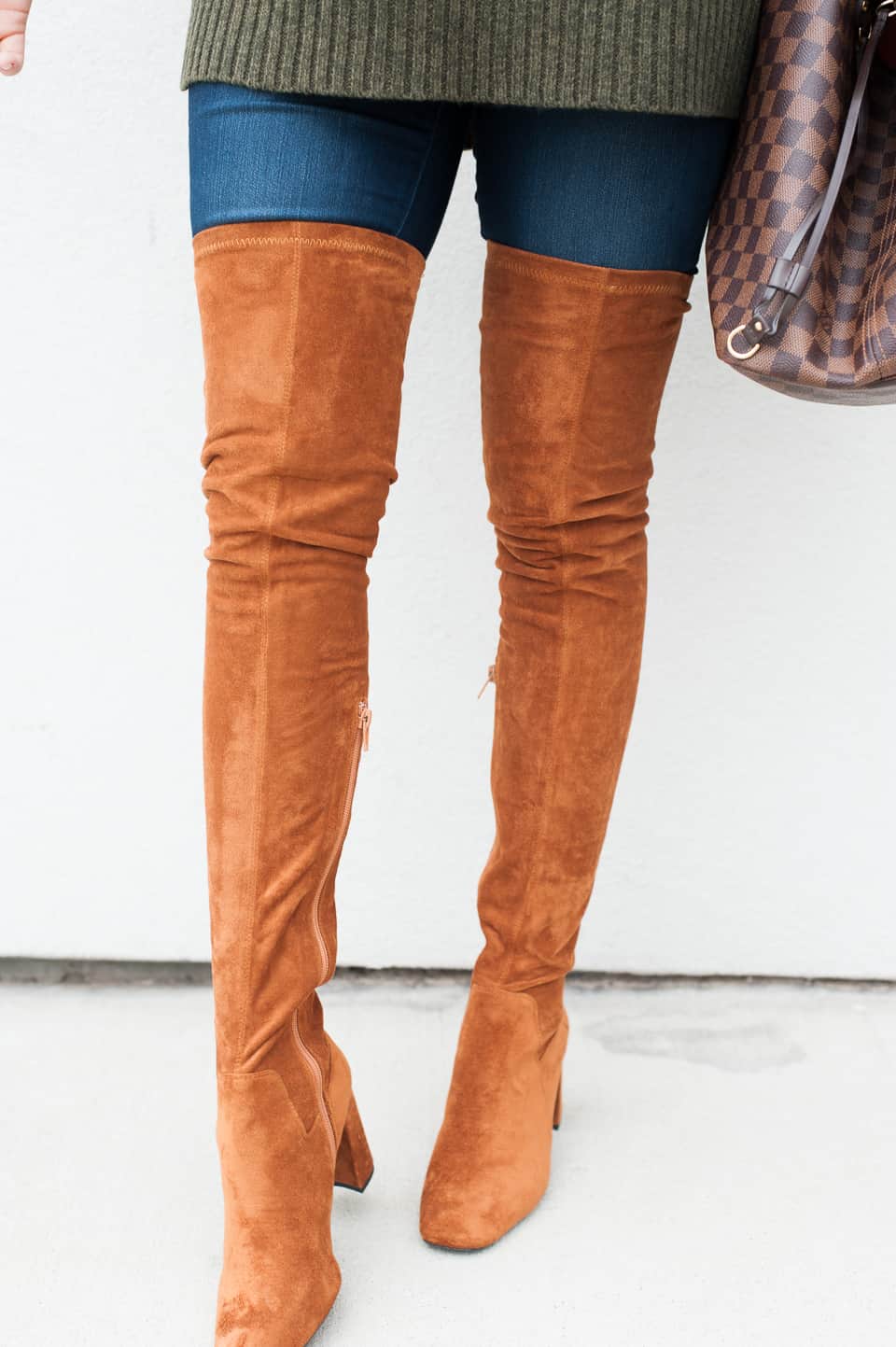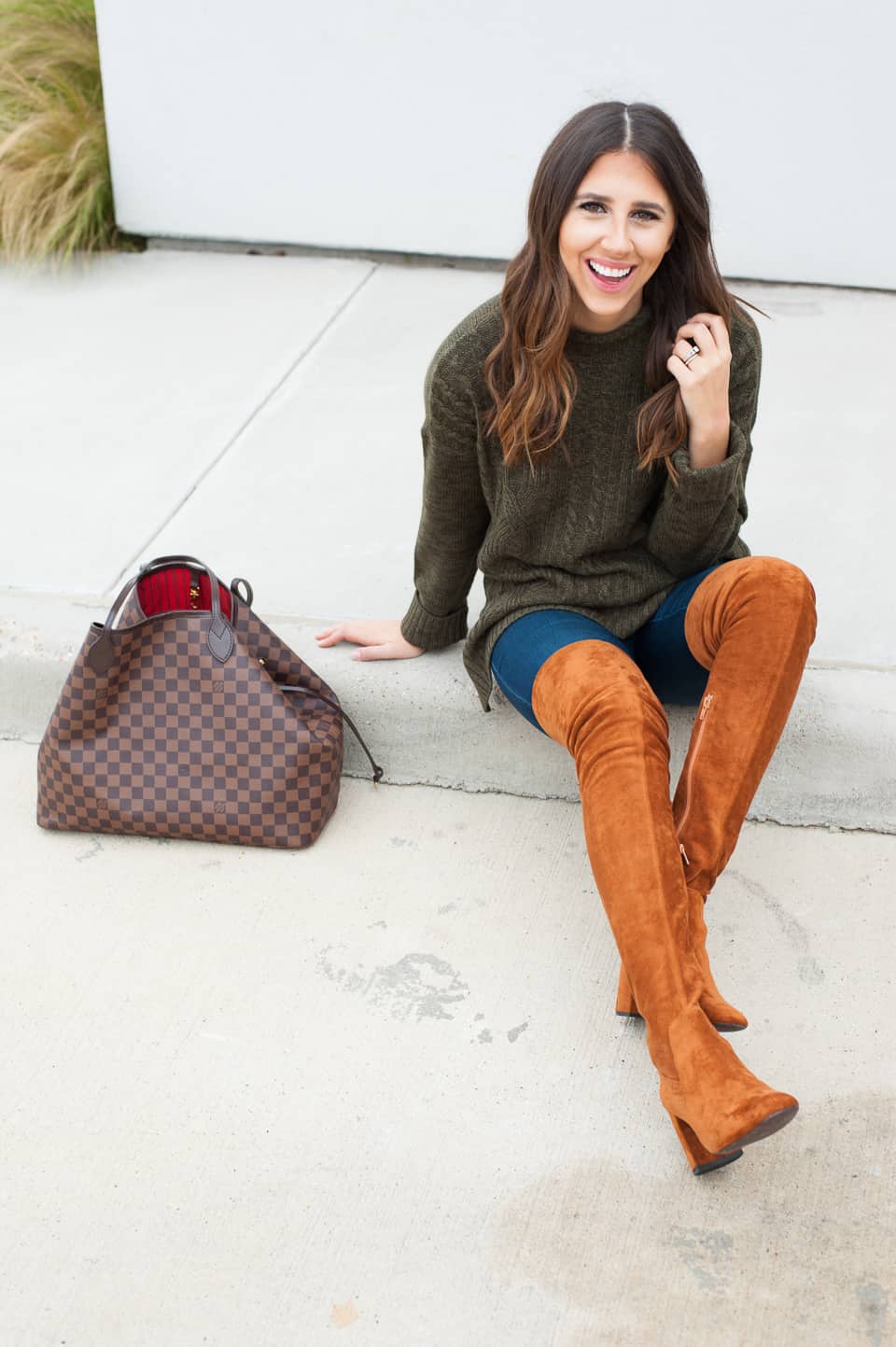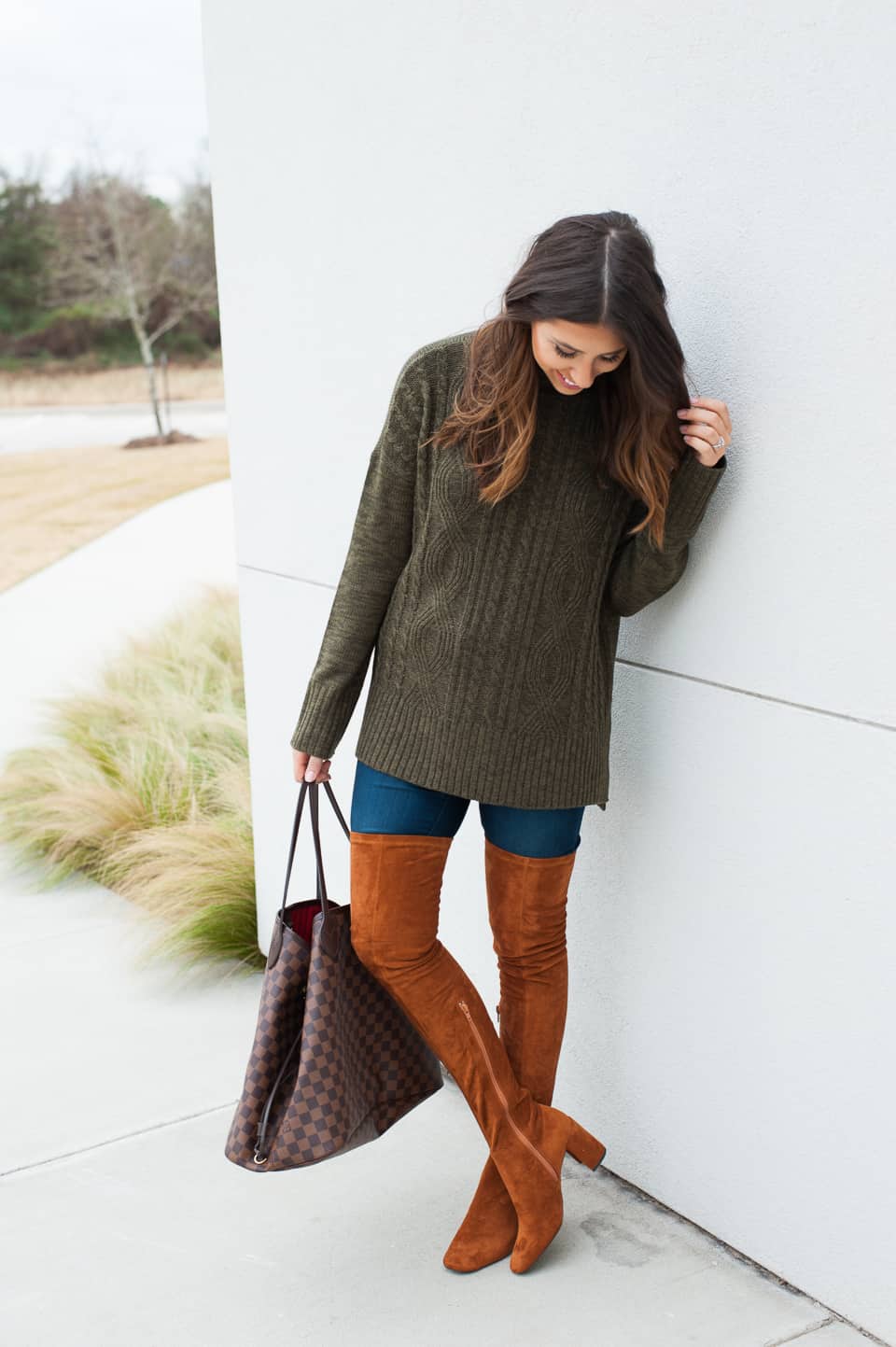 Sweater: Sanctuary | Denim: Articles of Society | Boots: Free People | Watch: Michael Kors 
I think these OTK boots really make a statement with this outfit. Brown boots have been huge this season and I got a hold of 2, these and these. I get to wear comfy jeans with this color boot and just about any neutral color sweater. This comfy sweater is the perfect oversized fit and I find myself going for it over and over again. I also think hunter green is super flattering on brown hair / brown eye ladies!
Happy Tuesday! Is it just me or is the week going by so slow? I can't believe its only Tuesday. It's probably because I can't wait for Wednesday that the days are going slow. Or I have been stuck inside the house since Friday due to my cold. I took these photos yesterday and I felt like complete poop. I hope you can't tell too much!