Day to Night Look With the Right Shoes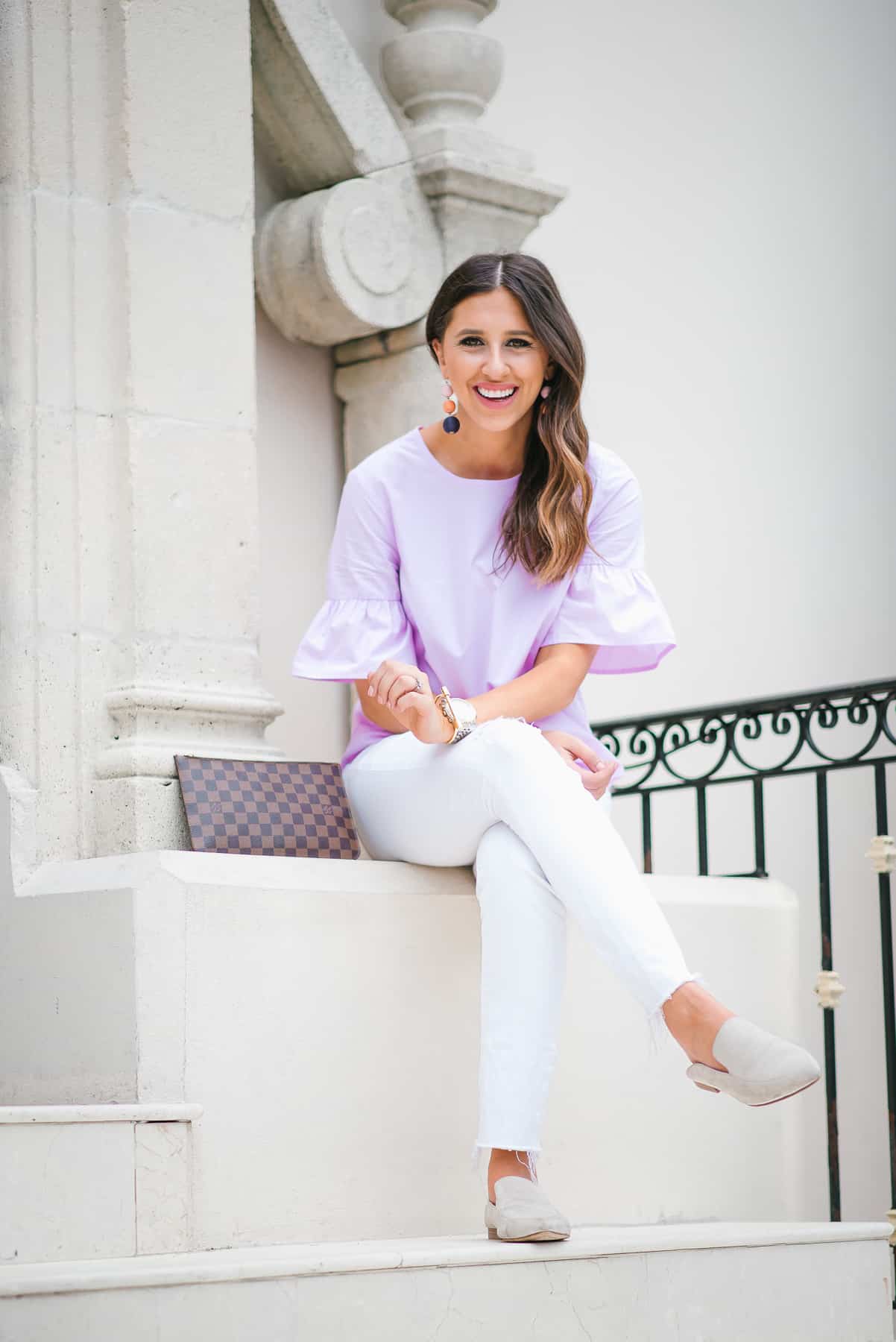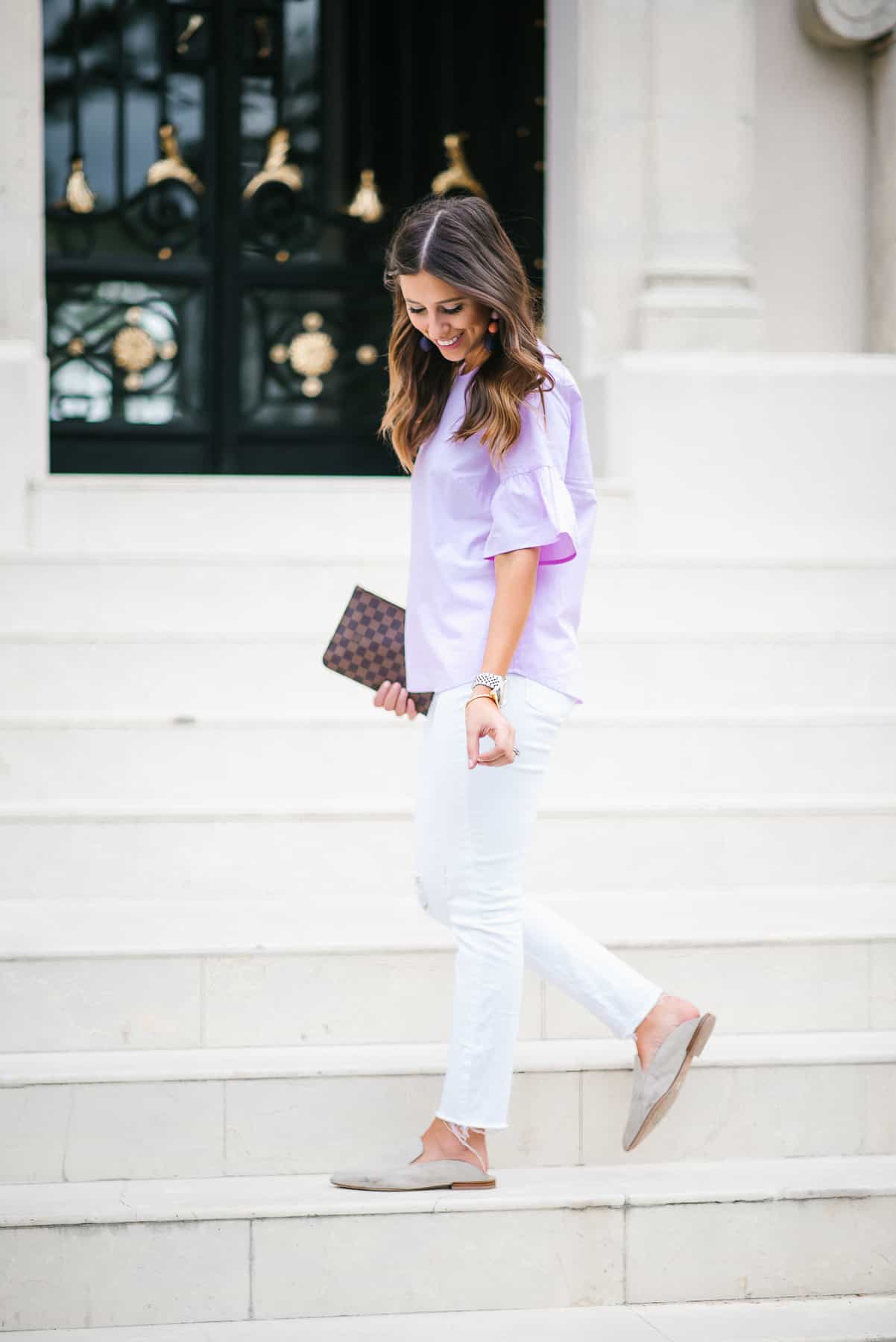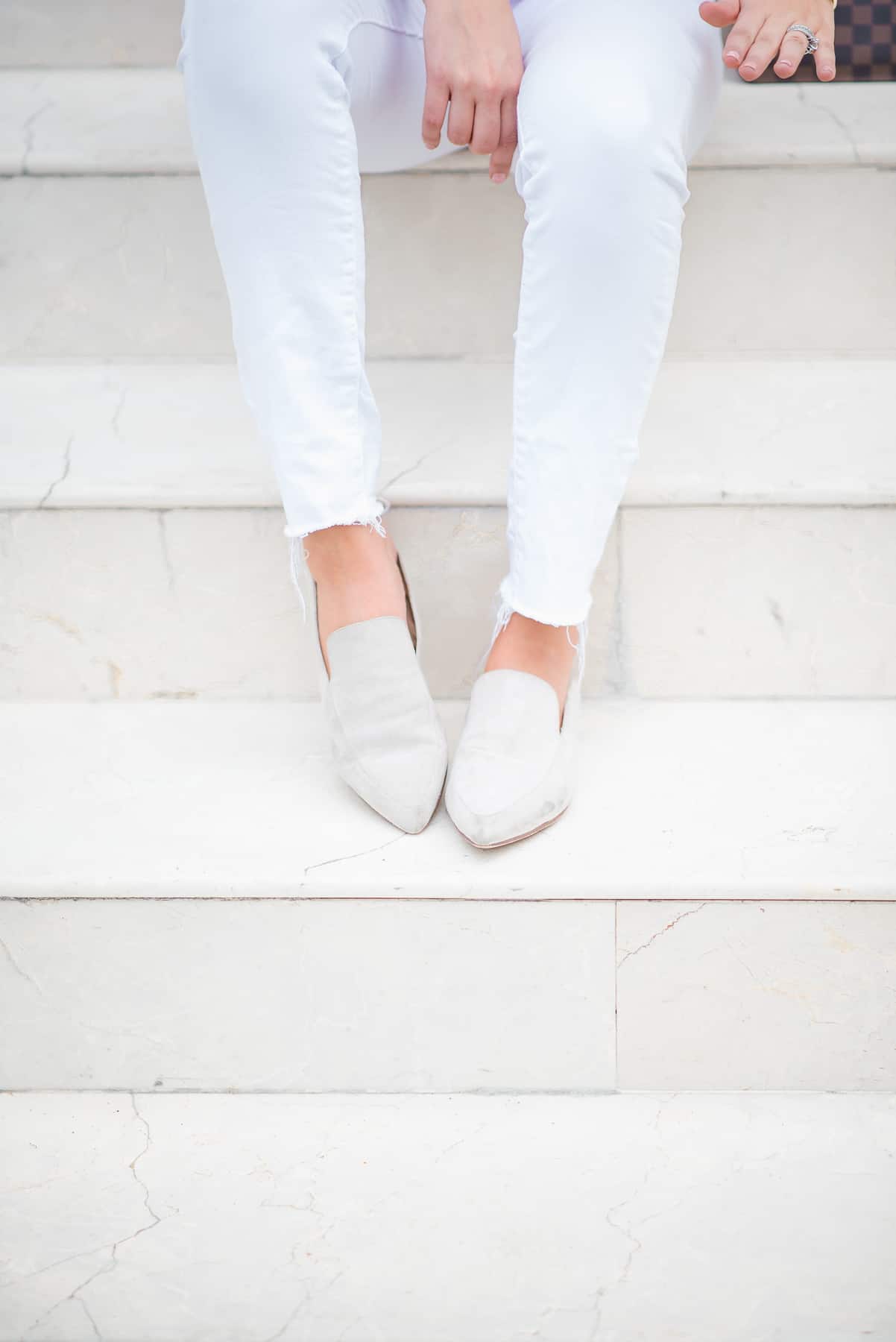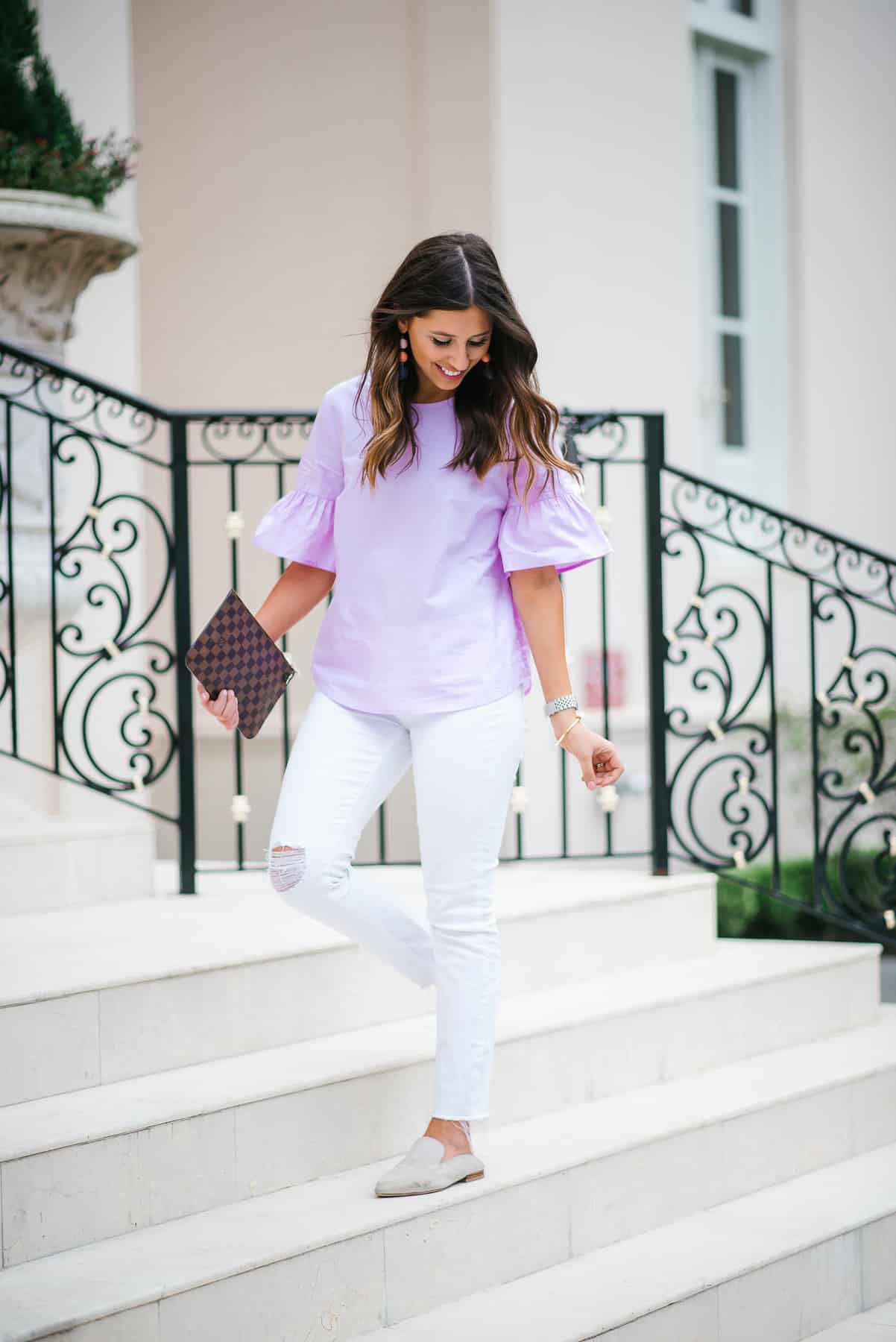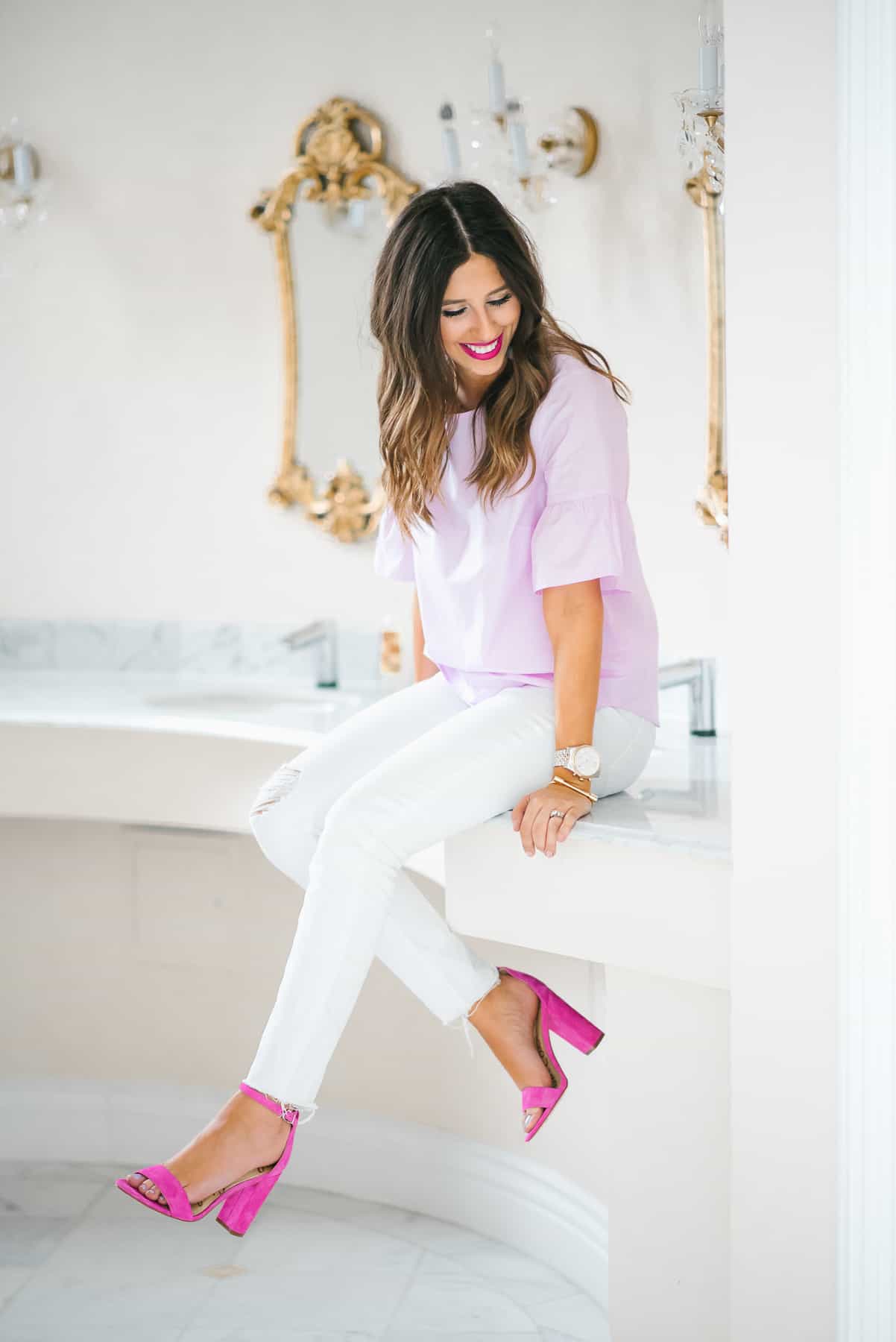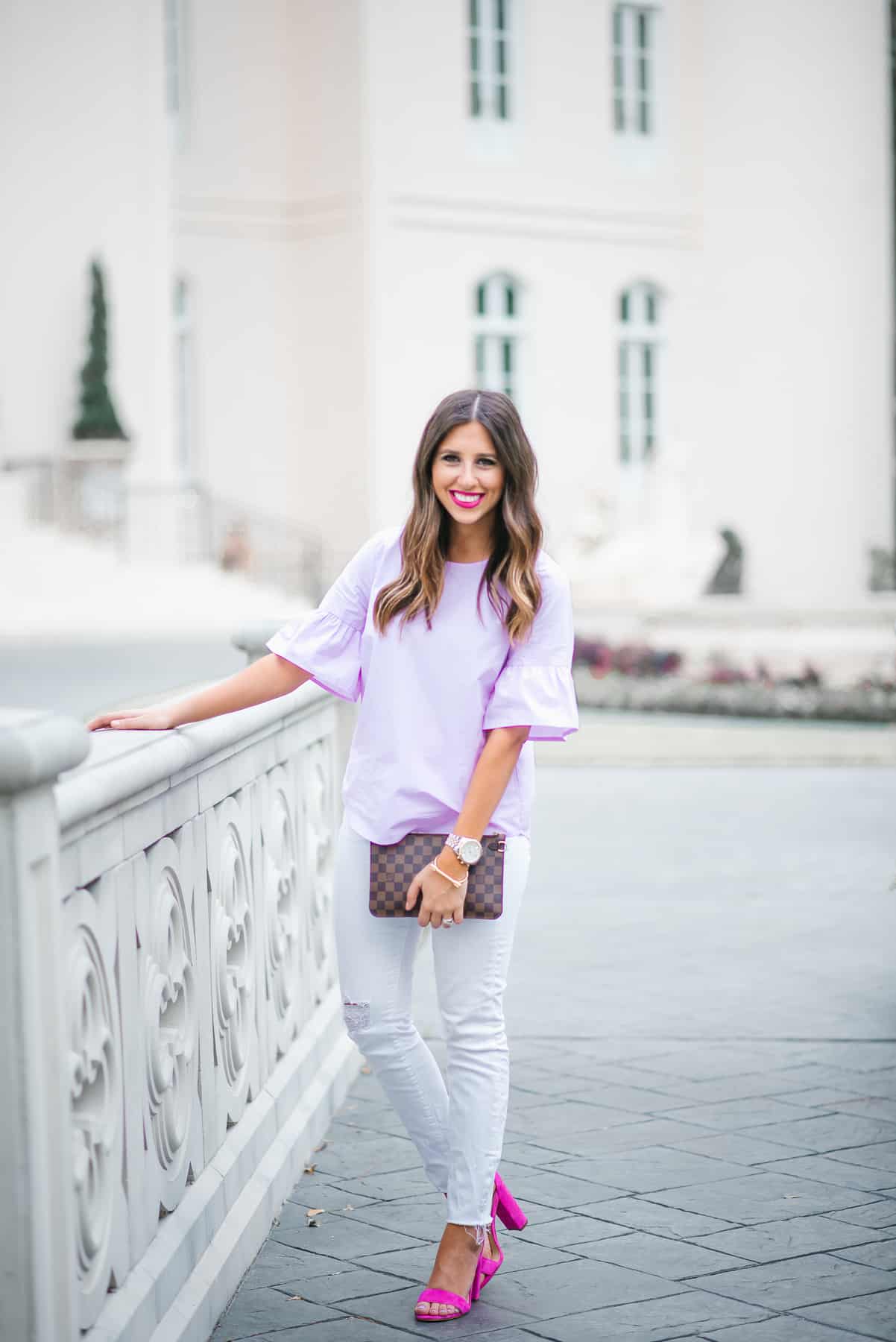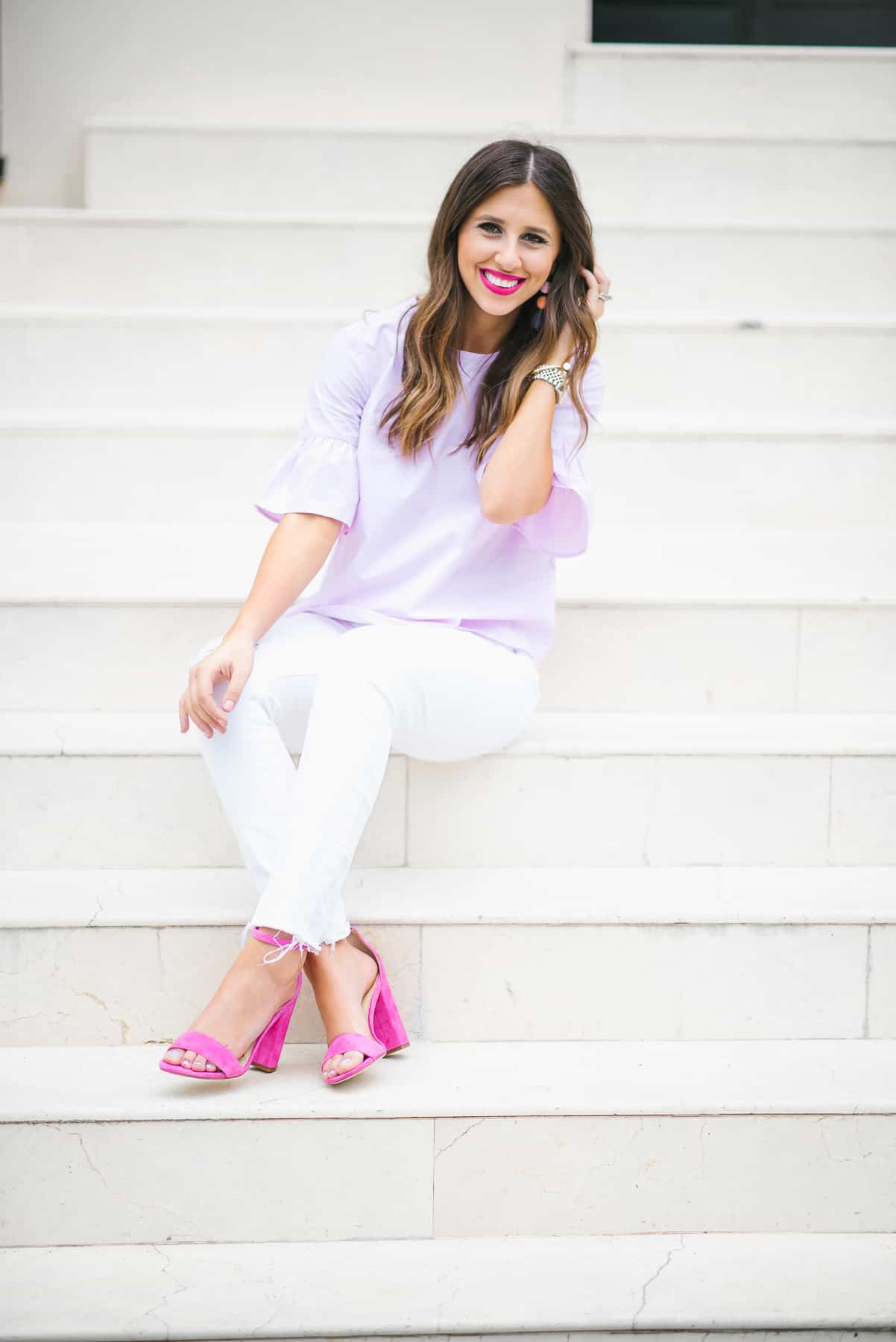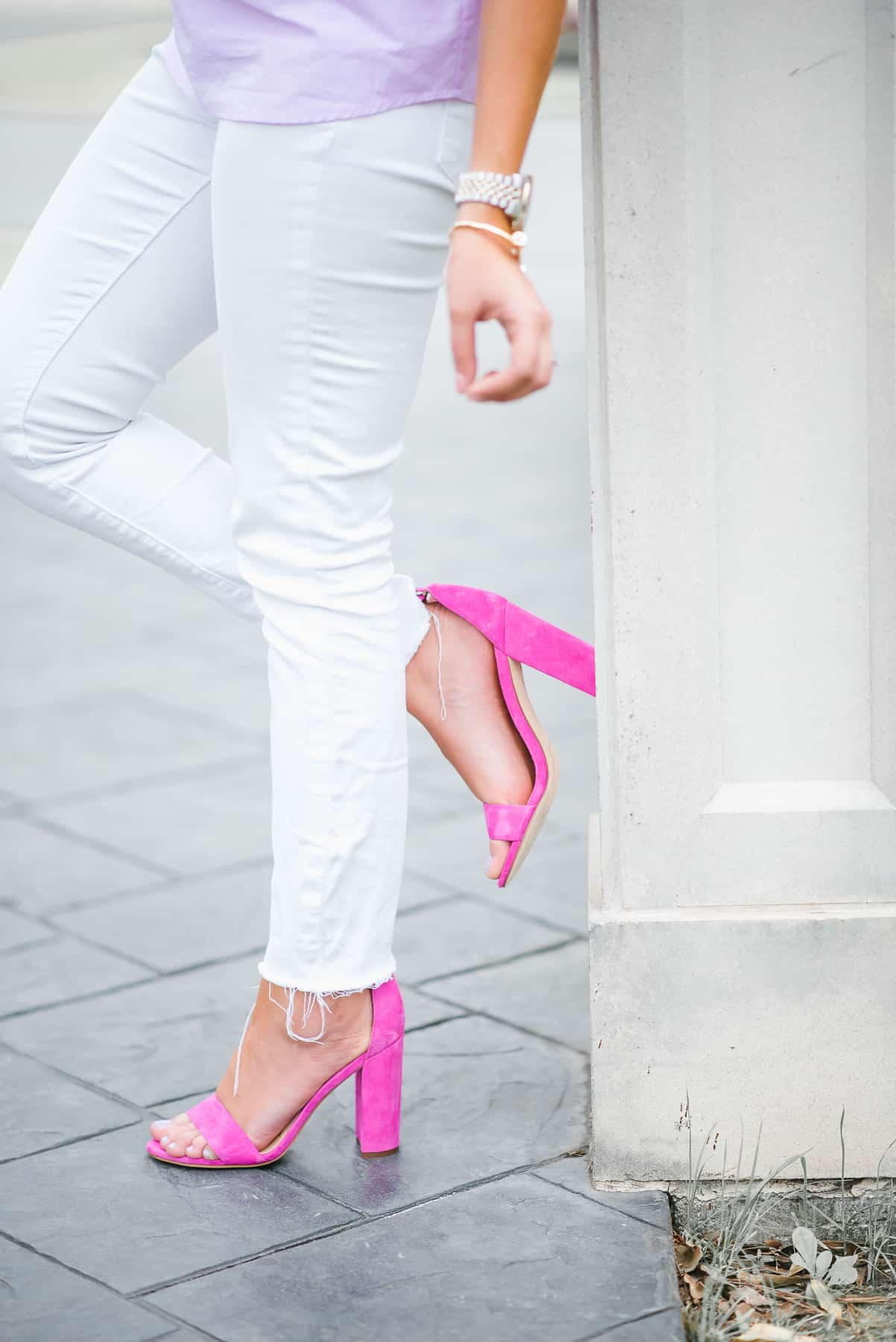 Top: J. Crew | Jeans: Articles of Society | Flats: Kristin Cavallari | Heels: Sam Edelman (sale) or Similar | Watch: Michael Kors | Earrings: Bauble Bar | Lippie: Laura Geller
So lately, I have had this struggle of running around town for meetings / errands then having an event in the evening, aka needing two different outfits. I recently realized that I was putting too much effort into creating two outfits a day! I believe an outfit is all about the shoes, which can make or break a look! I think from office to happy hour, or meetings to events, changing up your shoes can make a world of a difference. I absolutely LOVE running around in my glides! These loafers are probably the comfiest shoes I own currently, and I prob need to stop wearing them. The color also goes with everything! Transitioning into a night time look, all I did was add a lip color and my all time favorite ankle sandals to match! If there is one trend I am excited about this season, bright color shoes have got me smitten. I have these shoes in sand suede (I want blue and taupe next) and wore the heck out of them last spring / summer since they are easily my comfiest heels to walk in. You have no idea how obsessed I am with these in bright pink and surprisingly, they are currently on sale! I recommend snagging them fast since they already have been restocked once. You are going to notice these shoes a lot this upcoming season, and I probably should apologize in advance.
Of course, Nordstrom is always my number one go-to for the right pair of shoes. Their selection is always up  to date and I LOVE that they are price matching these shoes right now. You will always get a great price and great selection with Nordstrom! I also snagged these glides yesterday from Nordstrom while I was shopping.
Also, I wanted to mention this top real quick because how stinking cute?! The color is perfect for Spring and so is the ruffle sleeves! Anyways, happy hump day! This week is FLYING by. It is the owner of Chateau Cocomar's birthday, so I am headed to Dallas with the crew to celebrate. Today consists of a spa and steak date, with the team, which I have been looking forward too, all month. Happy Birthday Karen!