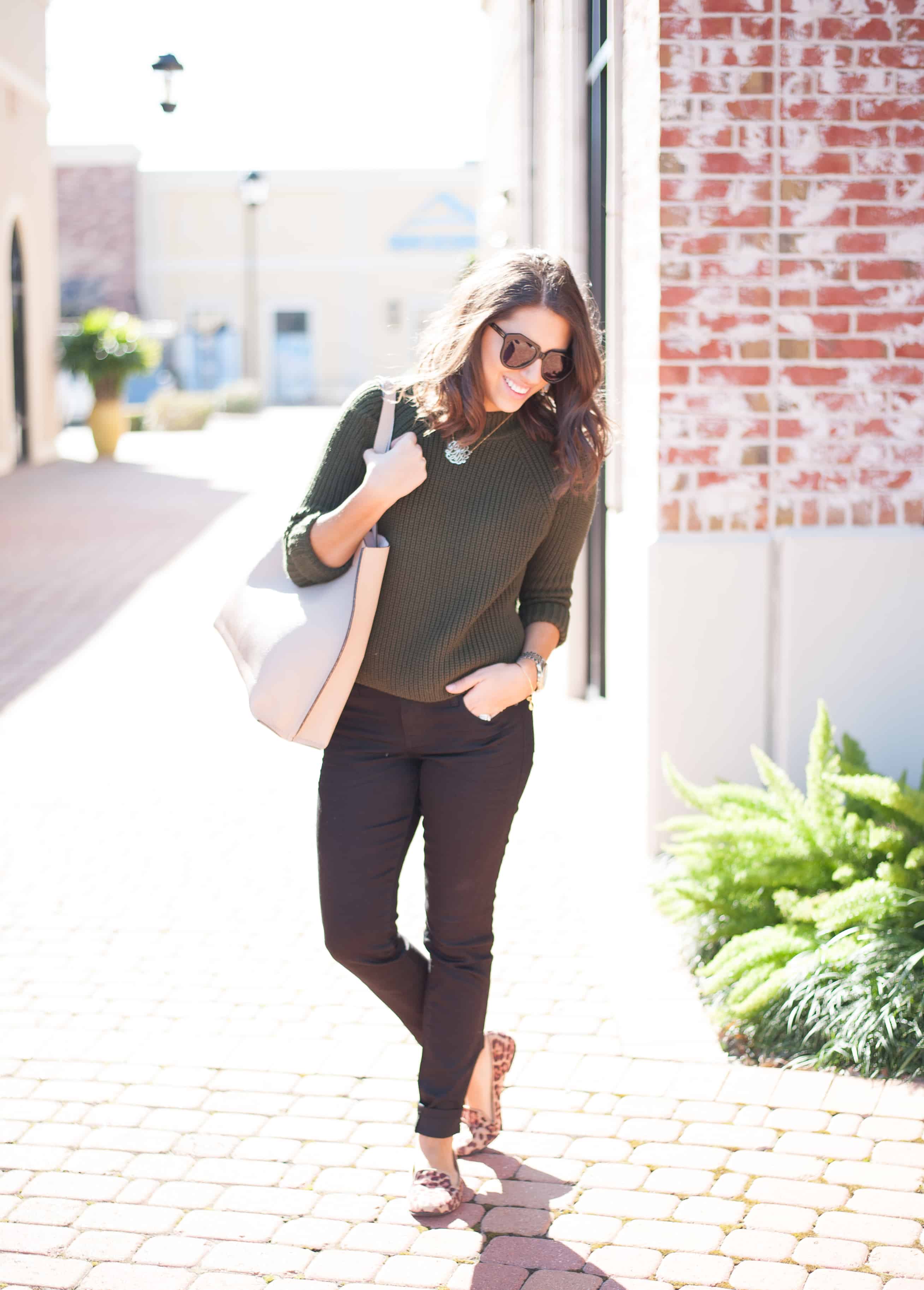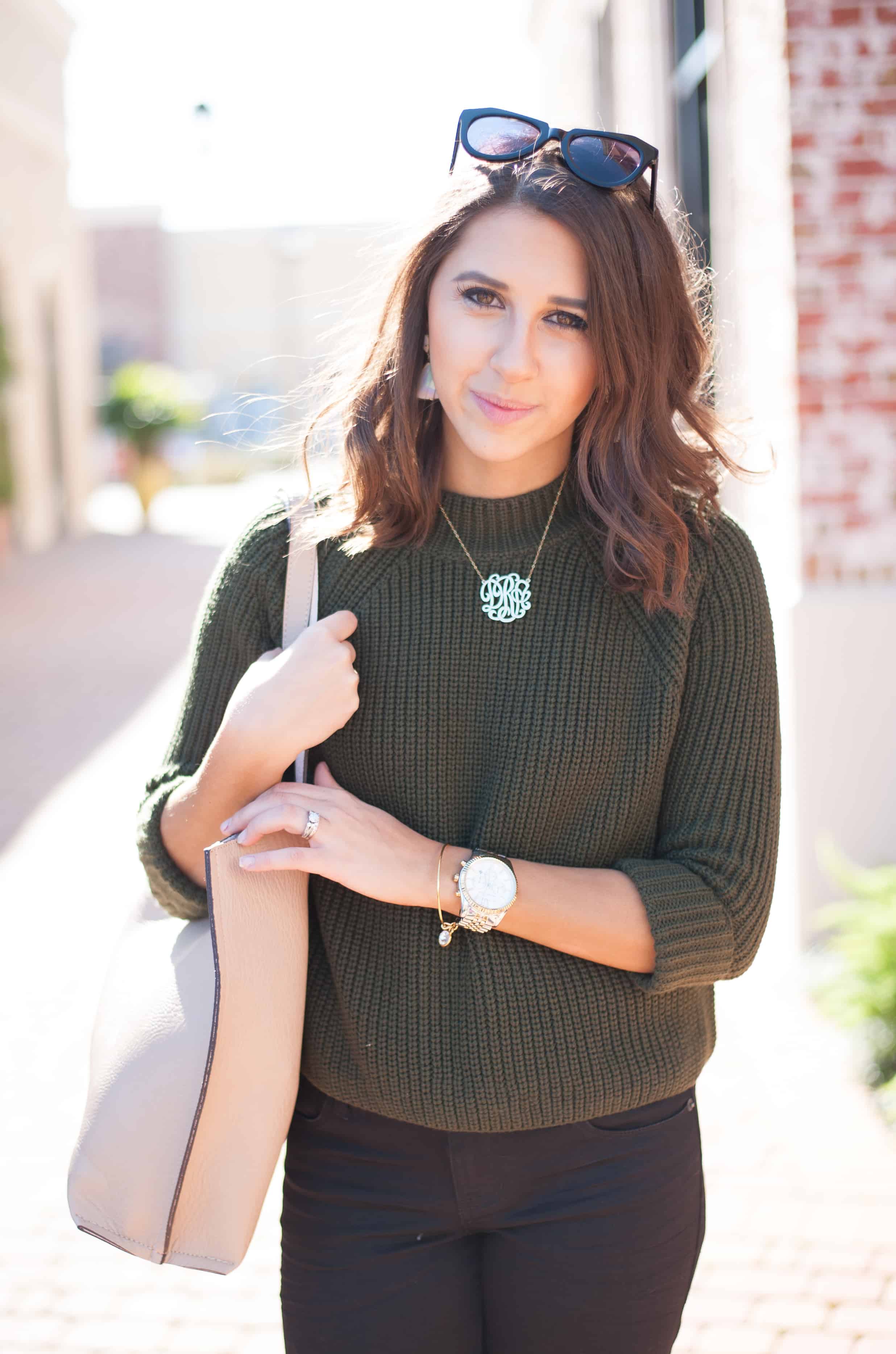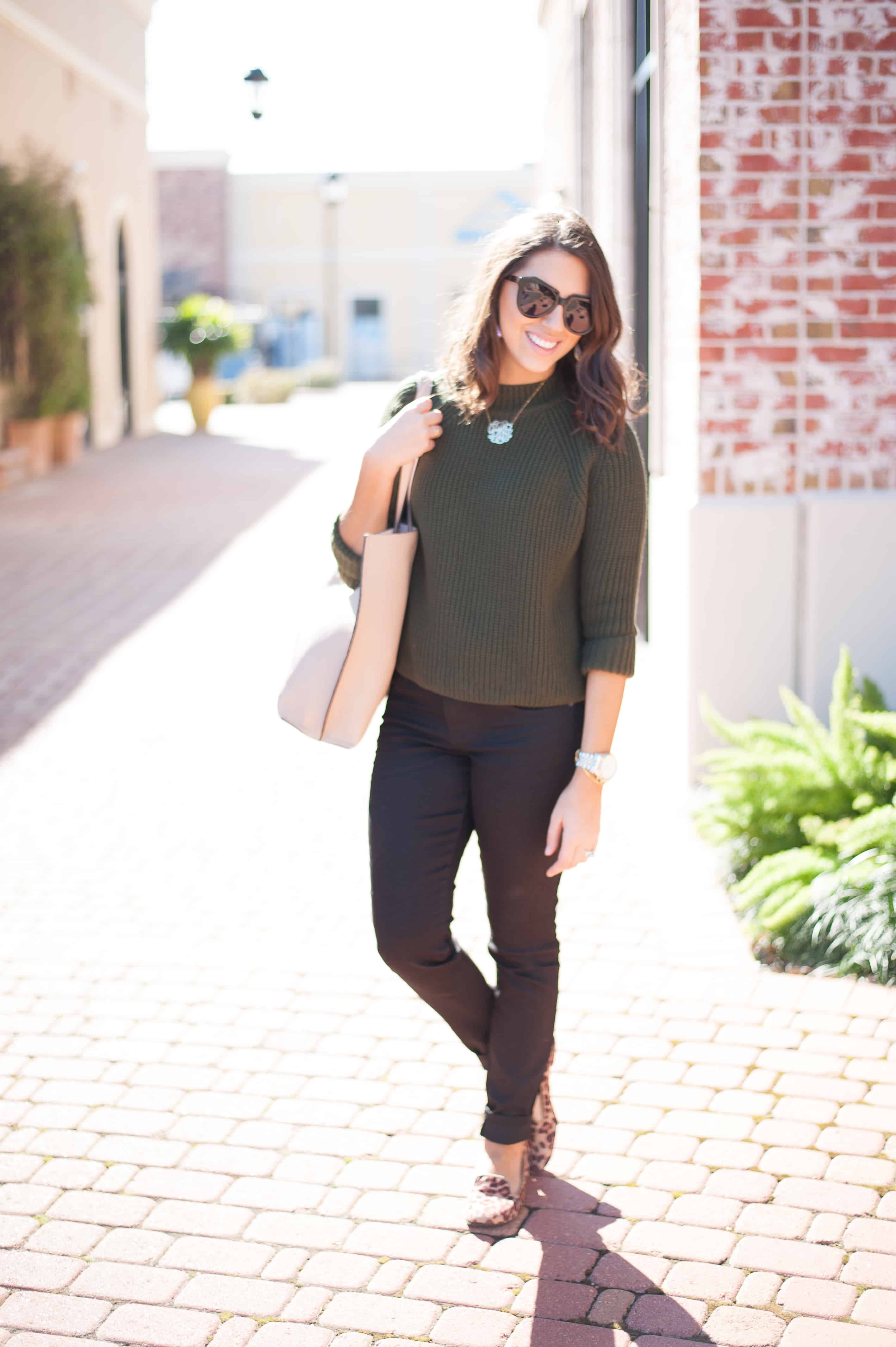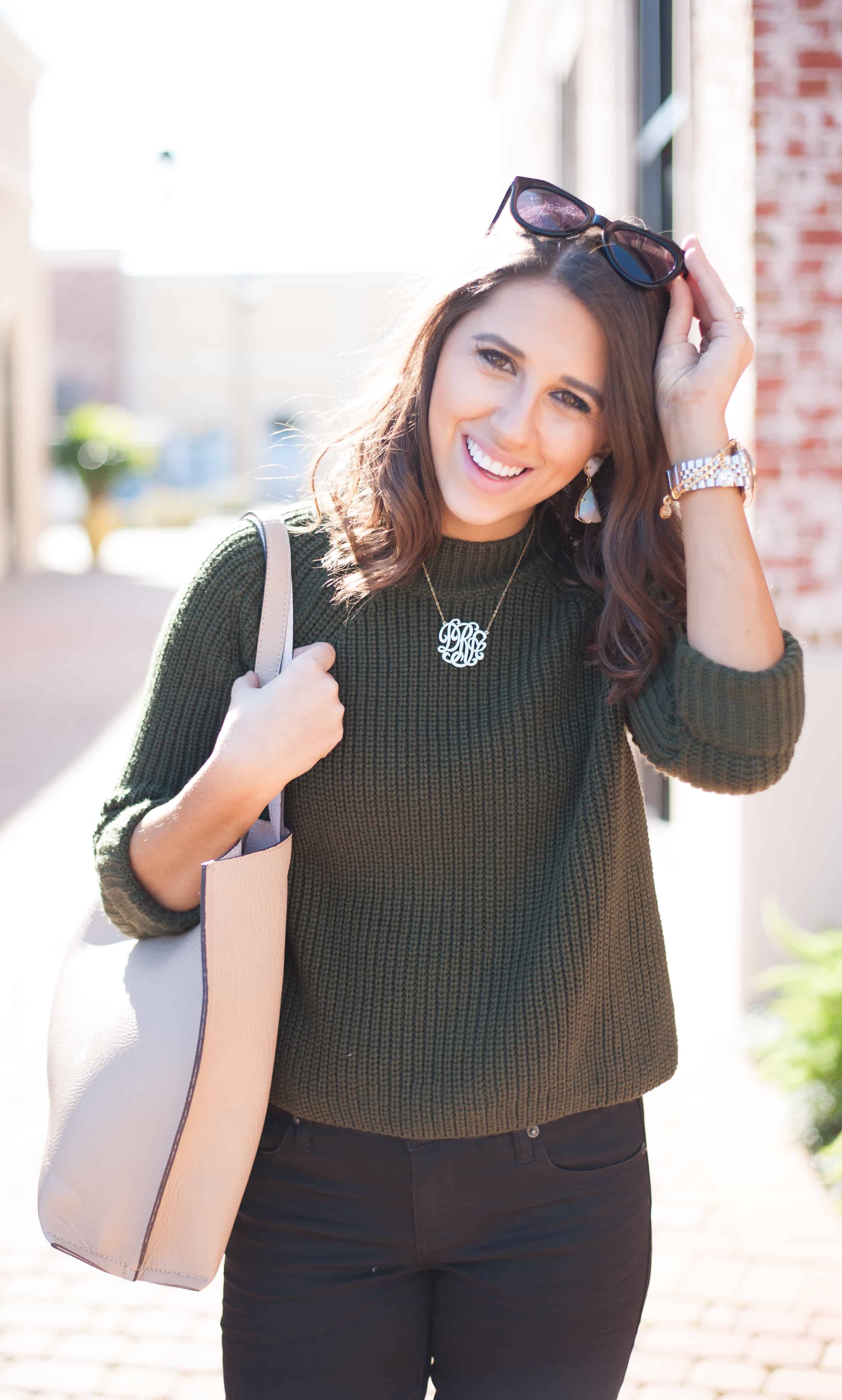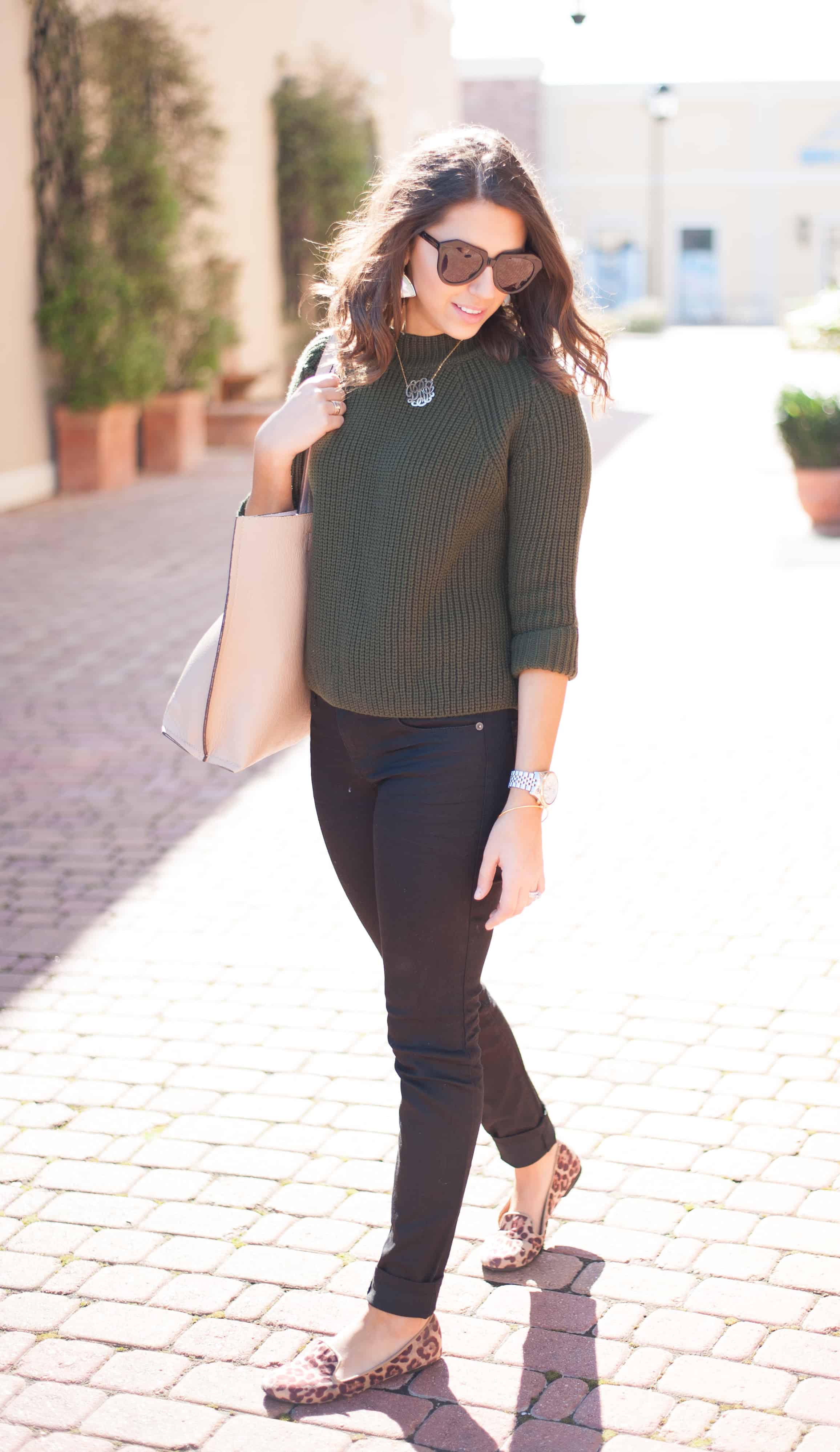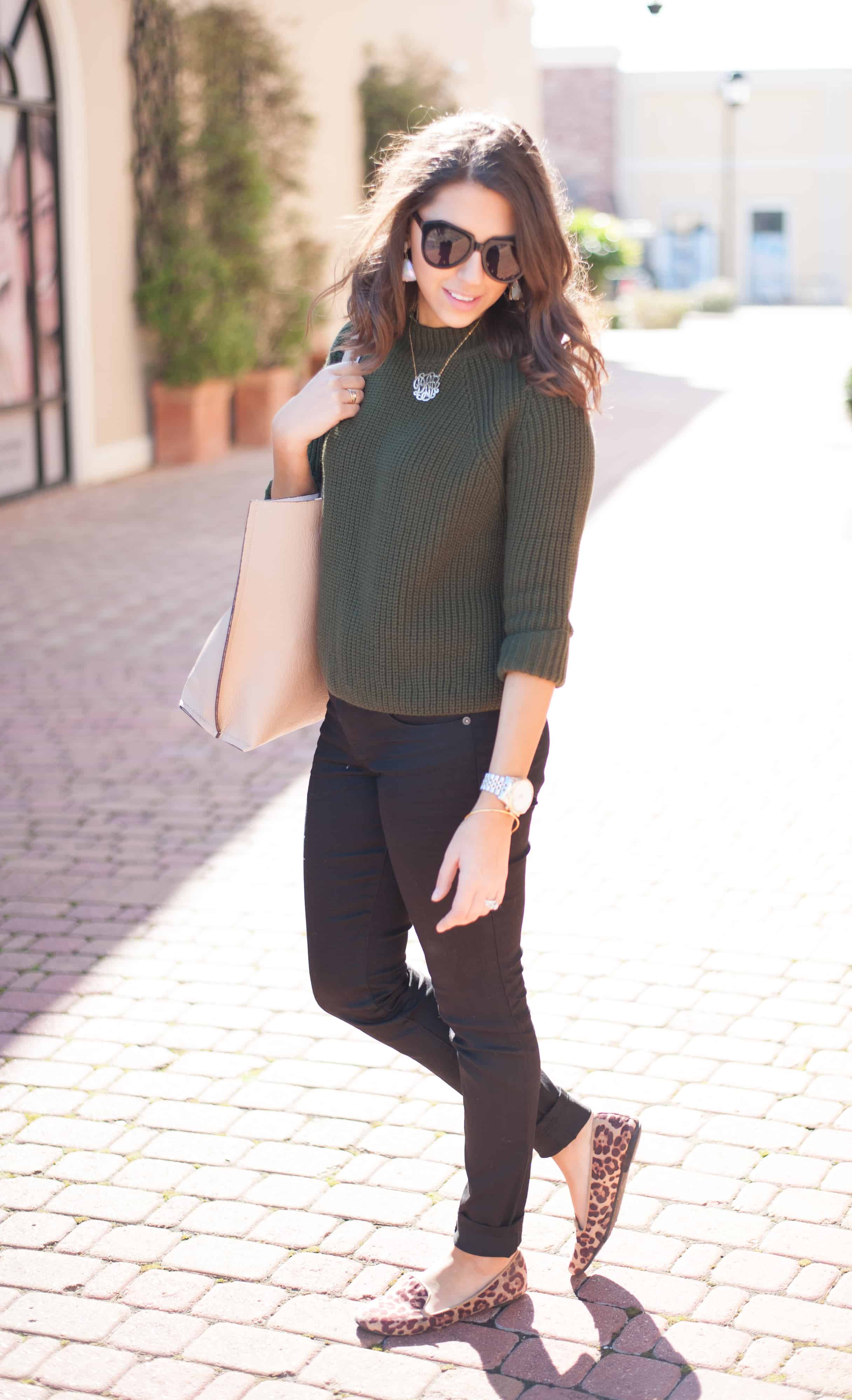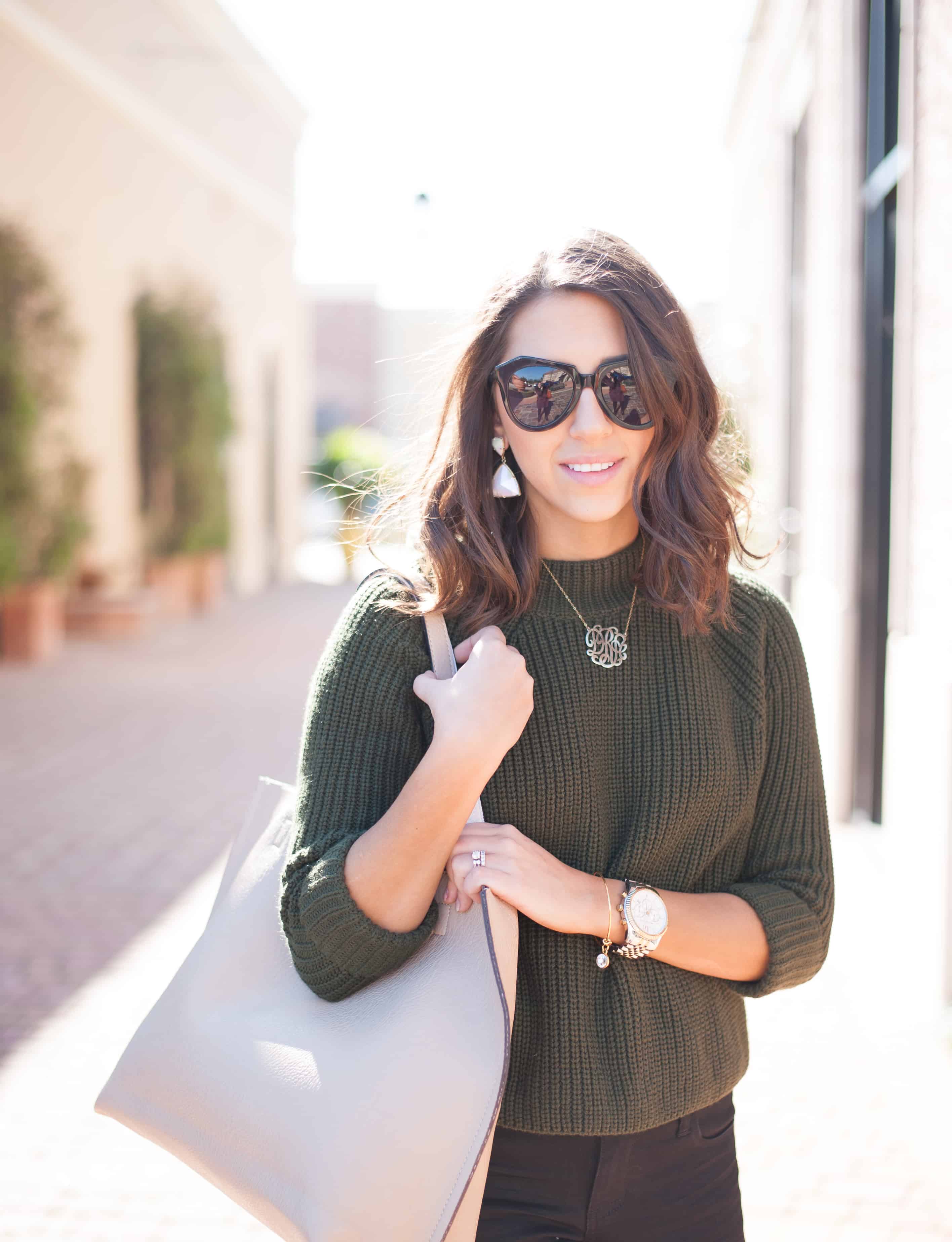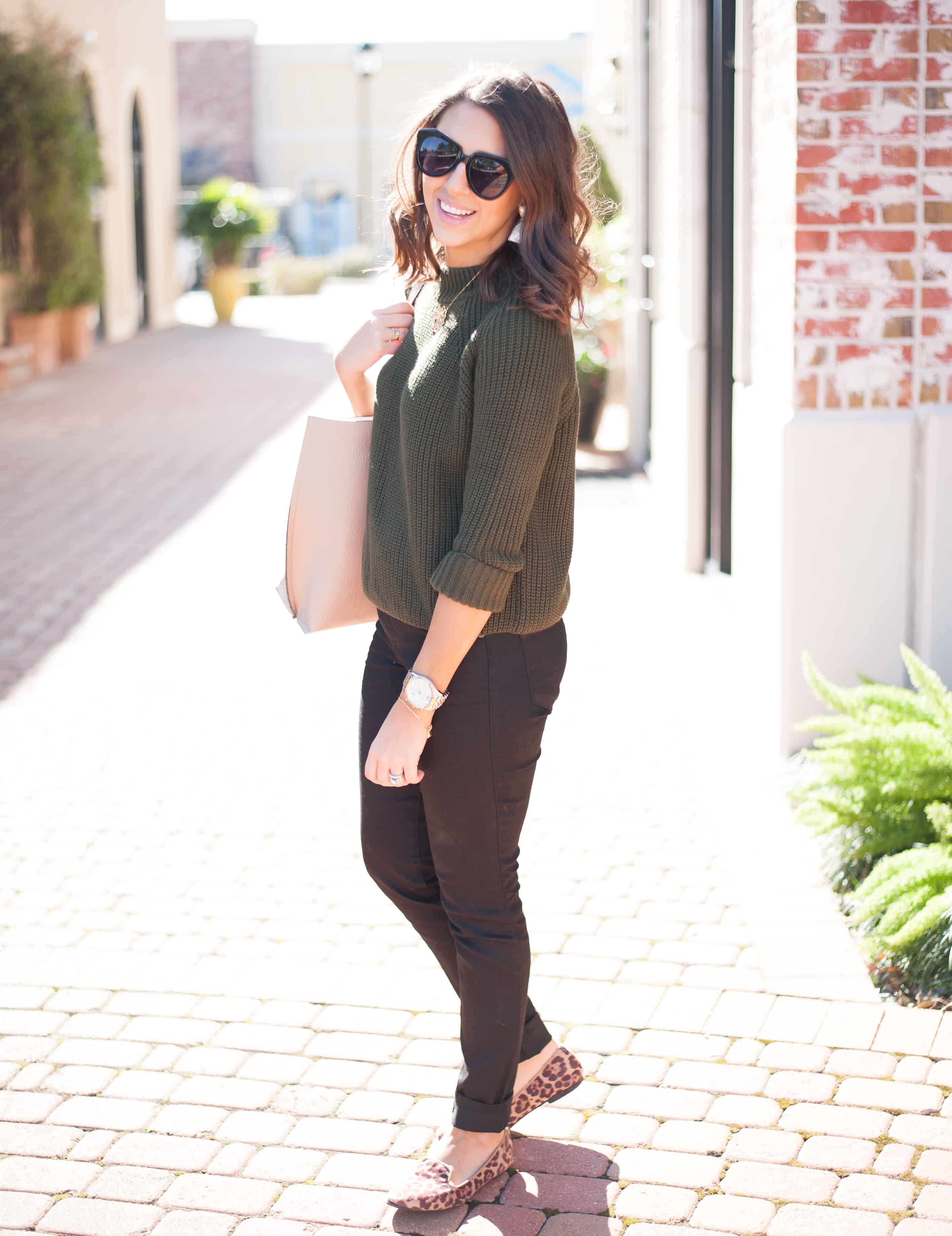 Crop Sweater: Topshop | Jeans: Piper | Tote: Street Level | Shoes: Franco Sarto (sale) or Ivanka Trump
I believe the right top can create your entire outfit and everything else comes together. Outfits can naturally be effortless yet look chic. That is how I feel about this crop high neck sweater from Topshop. I love the ribbed texture and short detailed sleeves. I added a pop of leopard because how fun is it to get some print in your color block outfits with some fun shoes. The reversible Street Level tote is the perfect color and size for everyday wear. The price is unbeatable and the fact that you can reverse the bag for another look is like magic. This tote comes in many different colors but I loved how timeless this color with the blush as the reversible can be.
Thanks for stopping by! I hope you guys are having a fabulous week. If you follow me on snapchat (Dederaad) you know I sadly cracked my iPhone screen. This has meant no selfies and ootd selfie photos. Ted has this thing when I break something, he makes me wait a very very long time until I can fix it lol So tomorrow I finally get to fix my phone! Selfies & ootd photos will be back. This week I also busted my front bumper and my light but I am guessing I will have to wait a long long time for that one to be fixed.