Weekly Top Favs | May: Week #3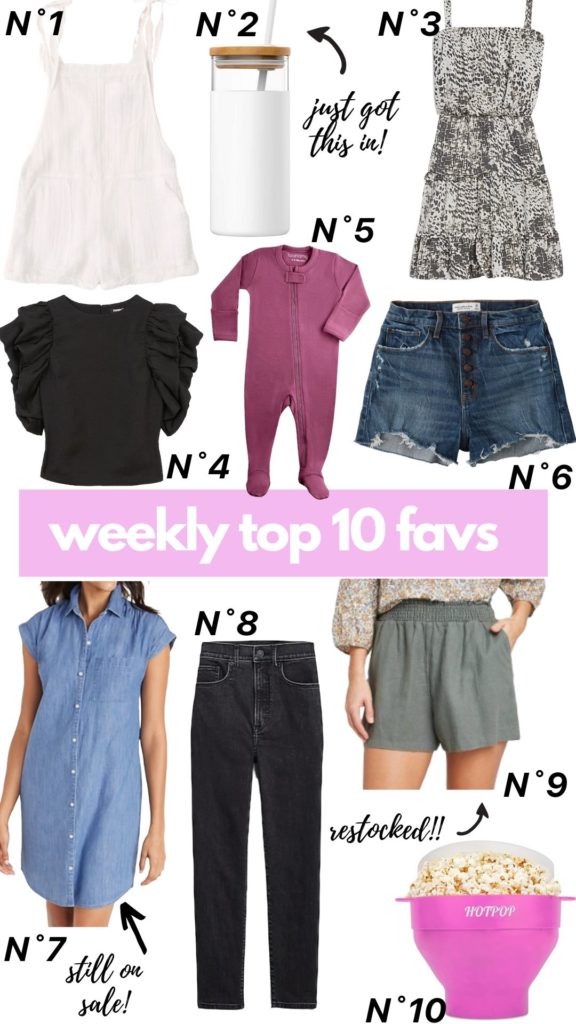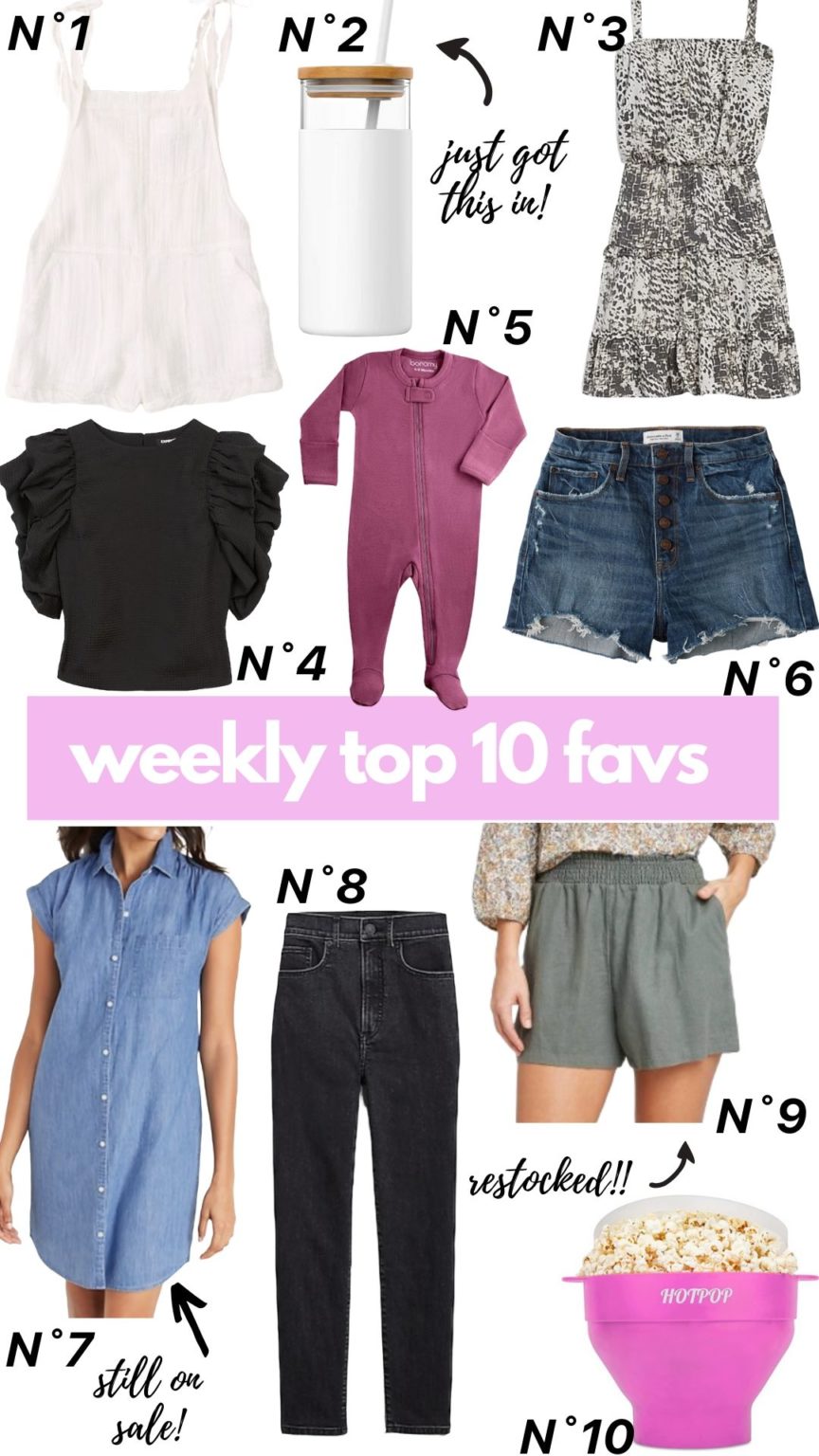 1. Swim Coverup: Got this in blue and white! Perfect little coverup and still on sale for $21!!
2. Cup: One of y'all recommended this and I love it! I ordered it and just got it in. Can't wait to test it out. My mom is going to love that it's glass.
3. Dress: Ordered this from Express! I've been trying to grab some good summer dresses that are cute and comfy. This one is still on sale!
4. Top: This one is so fun! It could be for the office or just pair with some jeans for brunch when we can do those things again lol.
5. Onesie: I love dressing Rosie in cute outfits but a lot of times around the house I just put her in a comfy onesie. This one is affordable and comes in so many colors!
6. Shorts: These are one of the favs from the Abercrombie sale that are $42!! They are a little shorts than the 4inch ones that I wear a lot but still cover the bum. I really like the button details on the front.
7. Dress: Love this dress from my Old Navy order!! Super affordable, a great length, and like the short sleeves for summer.
8. Jeans: Have these in light wash and faded black! They just came back in stock. I would size down a couple sizes since they run big!
9. Shorts: So excited they restocked these! Ya'll have sold them out a couple times. They are super affordable and the perfect casual shorts to pair with so many things!
10. Popcorn Maker: You guys know we like our popcorn so was excited to try this out! Had sooo many good reviews on Amazon and was not disappointed by the hype. It's silicon so chemical free unlike the bag popcorn plus it doubles as a bowl to eat out of so less dishes to clean! Once you're down pop it in the dishwasher then it collapses for easy storage. Also, found this one that is super similar at Walmart that is on sale and more affordable!!