Weekly Top Favs | May: Week #2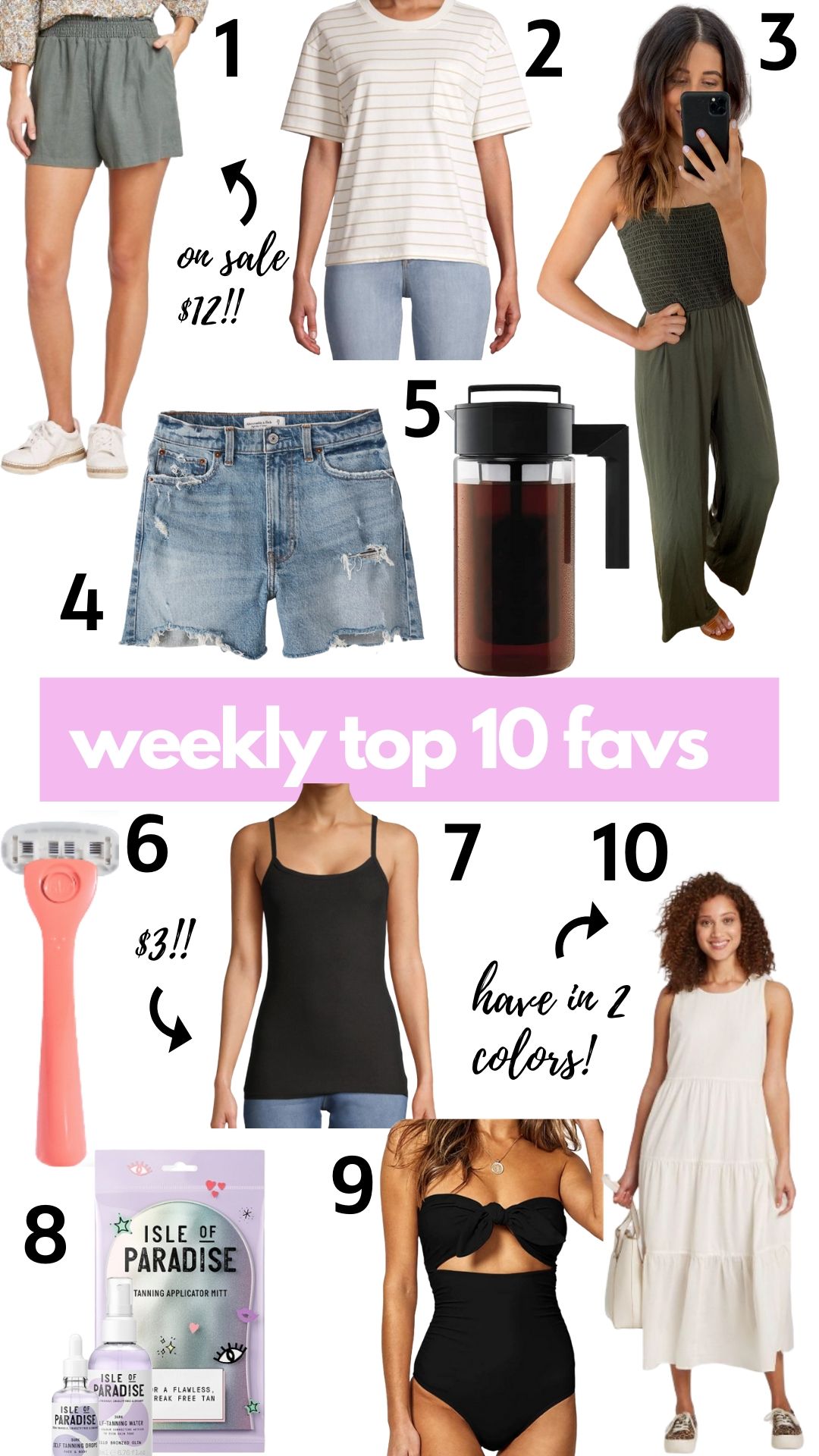 1. Shorts: These have been a favorite for a couple weeks now! Just checked this morning and saw they are on sale for $12!!
2. Tee: An everyday tee for $5?! Yes please! I think they are sold out in the exact color I ordered but they still have a couple other left.
3. Jumpsuit: Ordered this jumpsuit from Nordstrom Rack and its under $25 plus comes in a ton of colors!
4. Shorts: So tough to find a good pair of denim short that don't ride up the crotch lol. These are a great length stretchy material!
5. Cold Brew Maker: This thing is prob my fav recent purchase! It's getting hot so I've been craving some iced coffee so ordered this. It is SO easy to make and super good!
6. Billie Razor Kit: Everyone raves about this thing so I finally caved and got one. Let me tell ya, it holds up to the hype!!
7. Tank: I'm still in shock that this is $3?! It's a good quality material and I love the fit!
8. Tanning Drops: Stocking up on this stuff while its on sale!
9. Swim: I have this in hot pink and black now! Probably will order more too lol. Honestly it's my fav. I feel comfortable in it and its affordable!
10. Dress: Another piece I have in multiple colors! This dress is so easy to throw on and feel cute. You can belt it or leave it flowy.