Weekly Top 10 Favs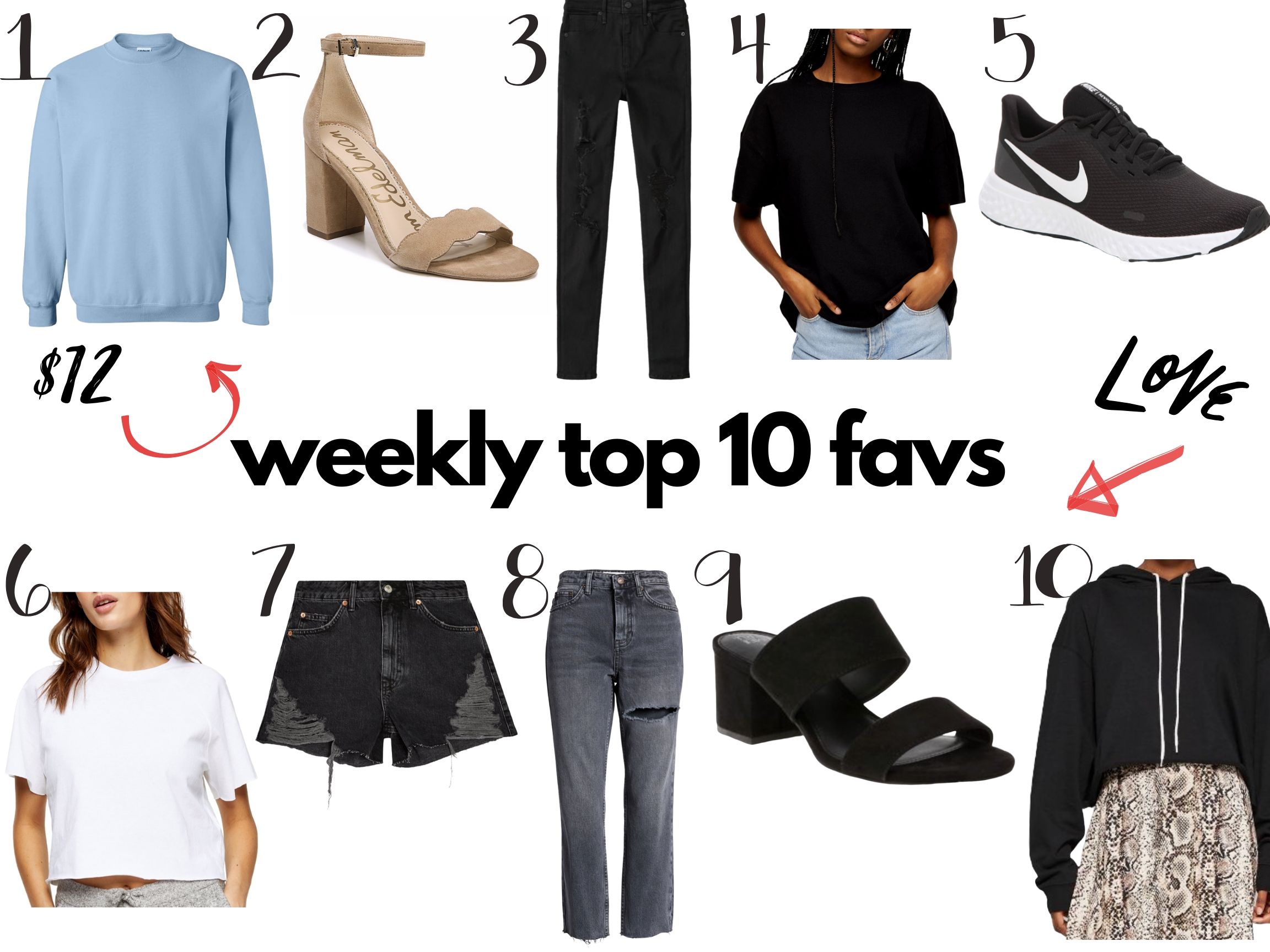 1. Sweatshirt – This sweatshirt is a $12 Amazon find that I cut up and distressed! You can find my tutorial on distressing tees here!
2. Heels – My all time favorite heels for any occasions. Grabs them. Trust me, your feet will thank me later!
3. Jeans – Everyone needs a good pair of ripped denim jeans. These are still on sale!
4. Tee – Easy black tee to throw on. On sale for $10!
5. Nikes – Perfect black tennis for all your atheleisure needs!
6. Tee – Another great basic to have in your closet. Great for layering or dress up with jewelry.
7. Shorts – Love the fit and destress of these. Plus on sale for 25% off!
8. Jeans – These are cute and unique and on sale. Enough said.
9. Heels – I compared these to the ones I got from Nordstrom and they were super similar. The BIG difference? These are under $20!!
10. Hoodie – I've had this cropped hoodie for a while and really like wearing it with high waisted jeans/shorts. I recently pulled it out and decided to bleach tie dye it. Turned out so great! You can watch my tutorial here.