DIY Distressed Band Tee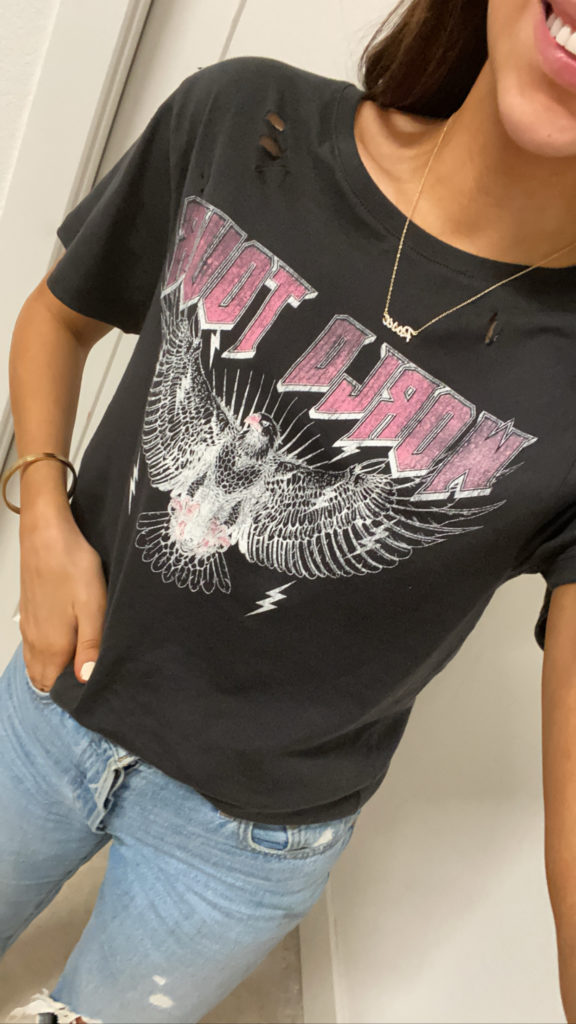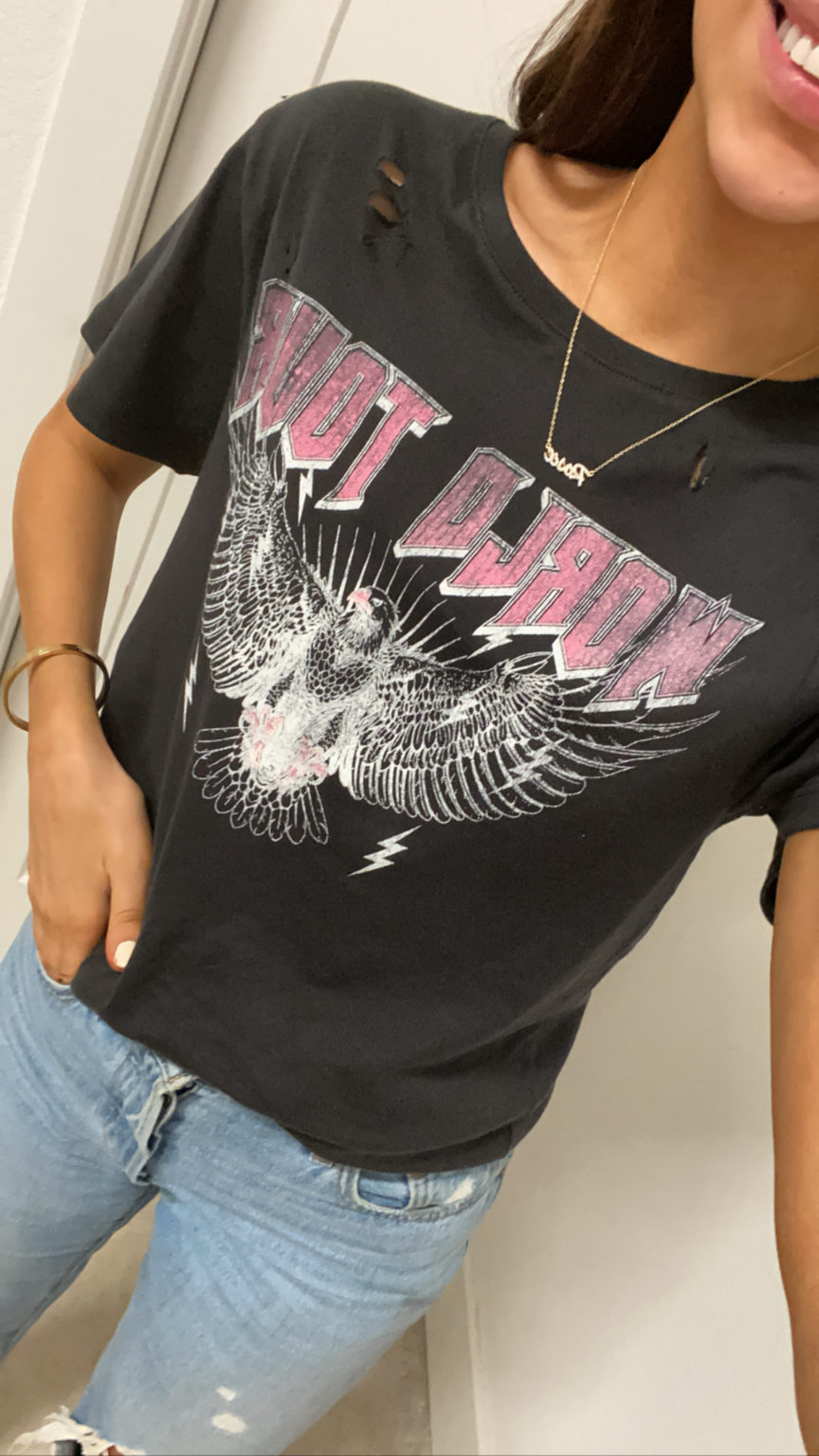 By now I'm sure most of us are going a little stir crazy being home all day. I've been trying to stay busy and come up with creative ideas to keep me entertained lol. One thing I always enjoy doing is a good DIY project. I was on Nordstrom's site and came across SO many cute and affordable graphic tees. So I decided to order a couple and start cutting them up to add a little distressed style to them. I've included the ones I ordered and then others I saw that would be super cute! Nordstrom also has free shipping and returns so if you're hesitant to buy online because of sizing its easy to exchange. I suggest sizing up to give an over sized look! Also, they are having an up to 60% off sale right now that has a lot of good finds!

Full video tutorial included at bottom of post
Raw Hem
Started with this purple one thats a really good color for spring/summer. Creating a raw hem on t-shirts is super quick and easy but adds a lot. To start you make a small cut at the double hem and put the scissors in between and start cutting throughout the entire thing. Once you've cut it just stretch it out a little and it will roll/ravel. The cut doesn't have to be perfect because in the end you can't tell! At the end I add little snips here and there for more distressed look!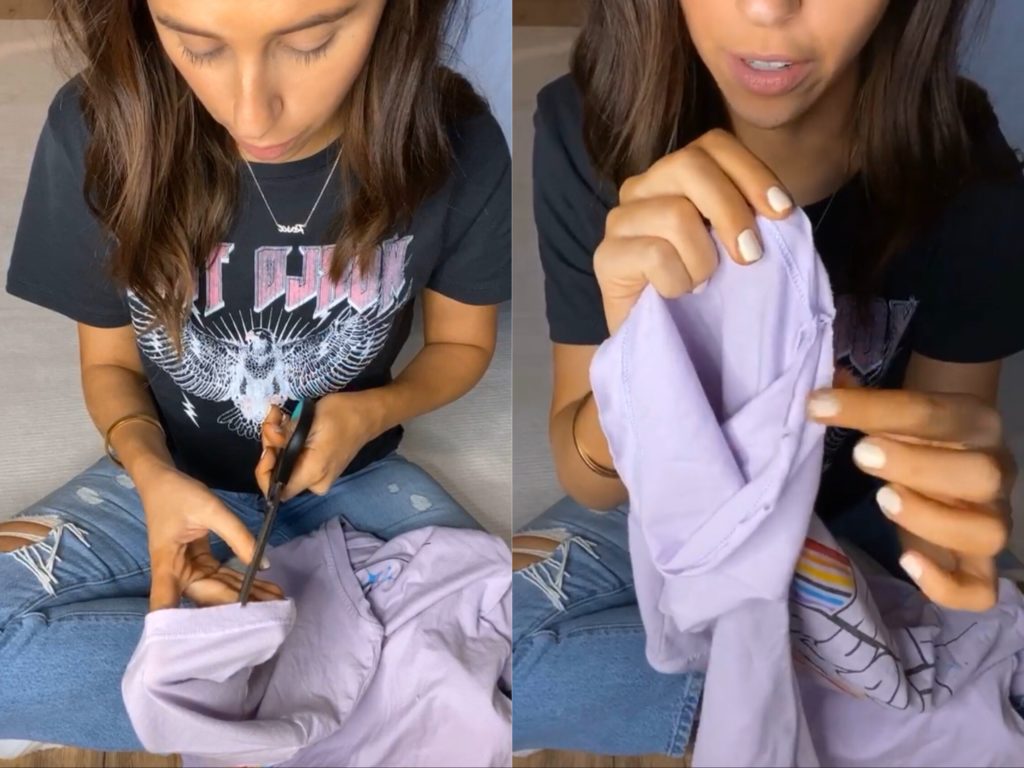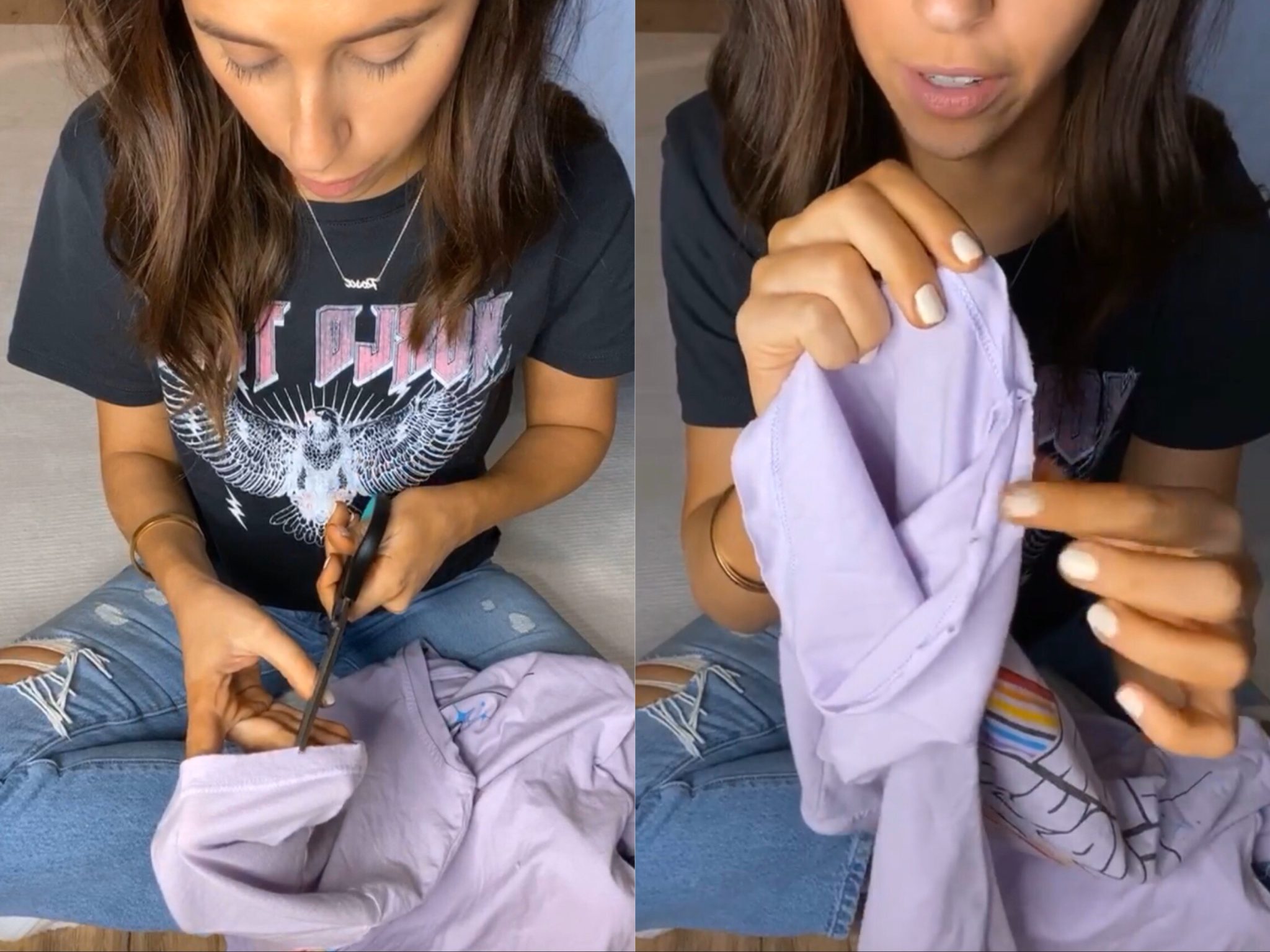 Cropping
Since I do order a size up sometimes I like to crop it(not crop top length though lol) so it's a little short and a good length with high waisted jeans. I start by wearing the shirt and seeing where I want it to fall. Once I've decided where I want it I make a small cute while still wearing it. Then I remove the shirt and finish cutting all the way around. Again, cuts do not have to be perfect since it will roll up.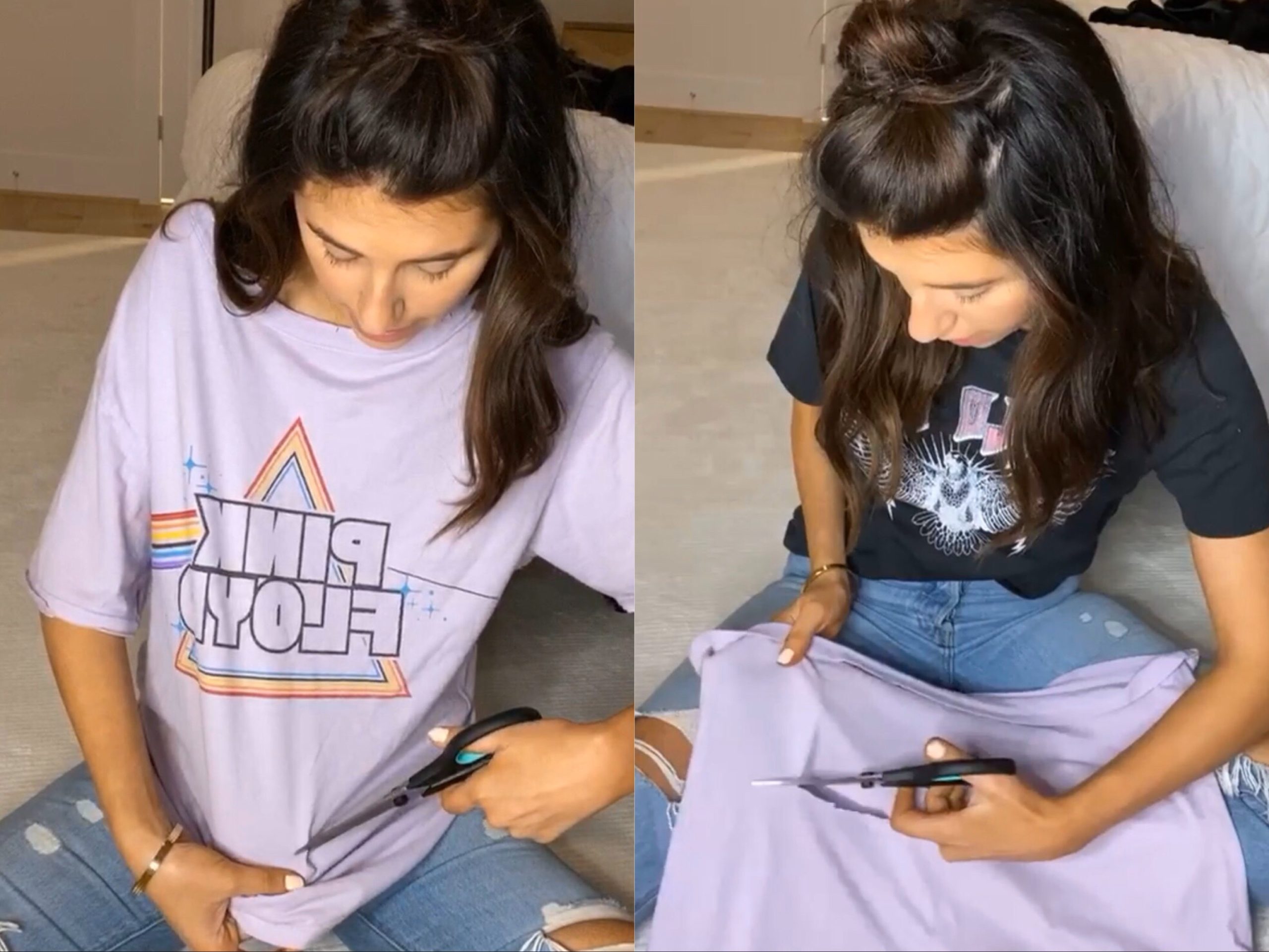 Holes
Loved this black one and thought the holes would look best on it. Adding a couple holes around the shoulders and neck really give it the most distressed look. I do this two different ways which are both super simple. The first you just make tiny cuts with the scissors and then stretch. The other way is to get a razor and keep shaving a part of the shirt until you have little cuts. Either way I think I ended up liking small holes the best!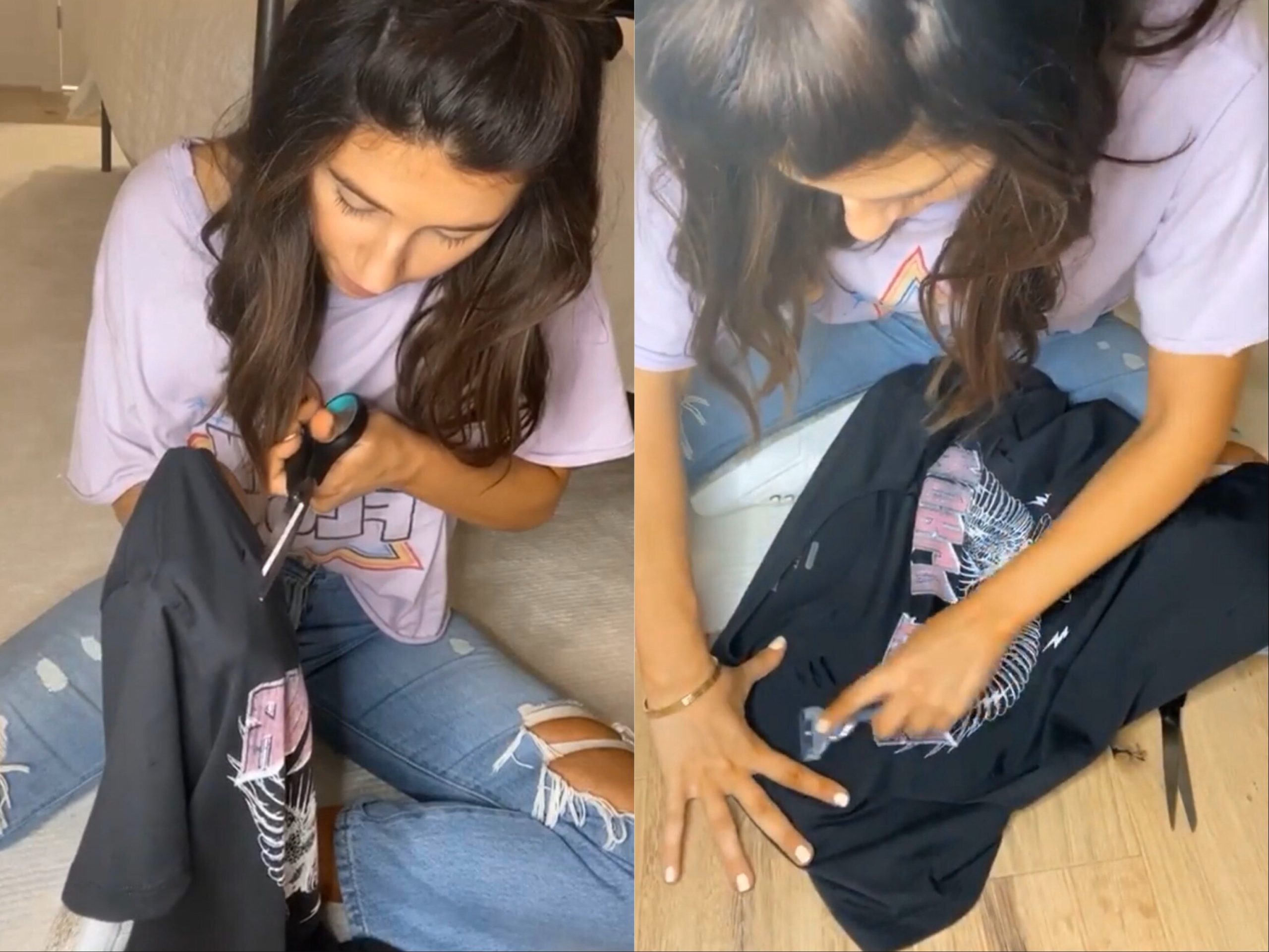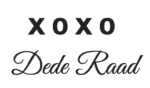 Thank you Nordstrom for Collaborating on this Post