DM Round Up
Does the Showpo set run large?
Australian sizing can be a little tricky, but for the linen set from Showpo and the floral top and bottoms I ordered a 6 in which I would've probably picked for US sizing! The pants and set do run slightly oversized so if you want them to be a little more fitted maybe size down one.
Where is your anklet from? So cute!
Thank you!! It's the Bryn anklet from Sacred & Stone! Rosie has a few so I finally ordered myself a few pieces like this anklet! They're so dainty and simple and the whole small business is female owned and operated so i love supporting them..The sweet owner of this shop even gave me a 15% off code for y'all: blameitondede. Also the quality is impressive. Rosie and I have matching ones and we both have been wearing for months!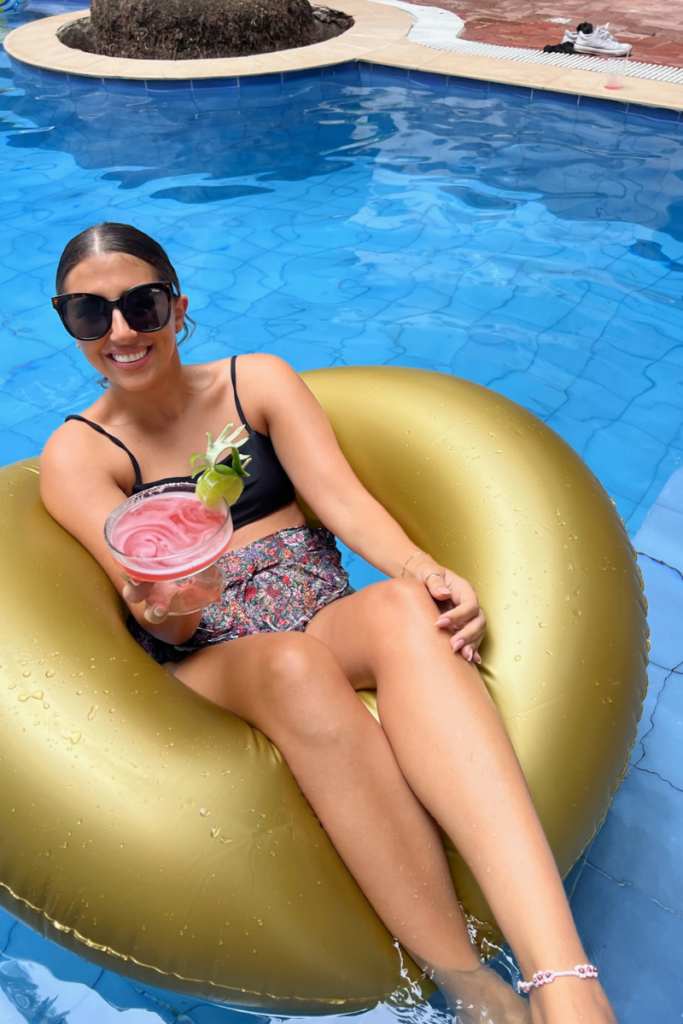 Link to braided sandals!
These sandals are a few months old from Nordstrom and it looks like there are only a few sizes left in this nude color. Will link a few similar pairs!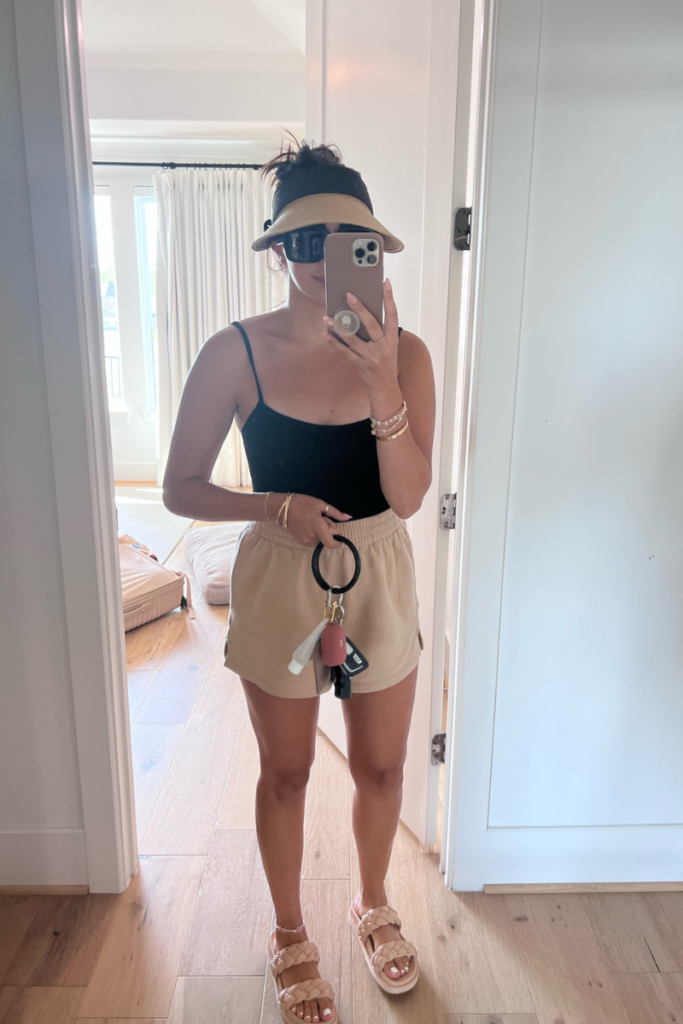 I need your tan set, where is it from?
I ordered this top & bottom from Show Me Your Mumu a few months ago! Their stuff is a little on the higher price end but they make great vacation pieces you can rewear outside of the pool. Loved the material of this and that it didn't wrinkle when I packed it so no steaming needed. Small in top, medium in the shorts!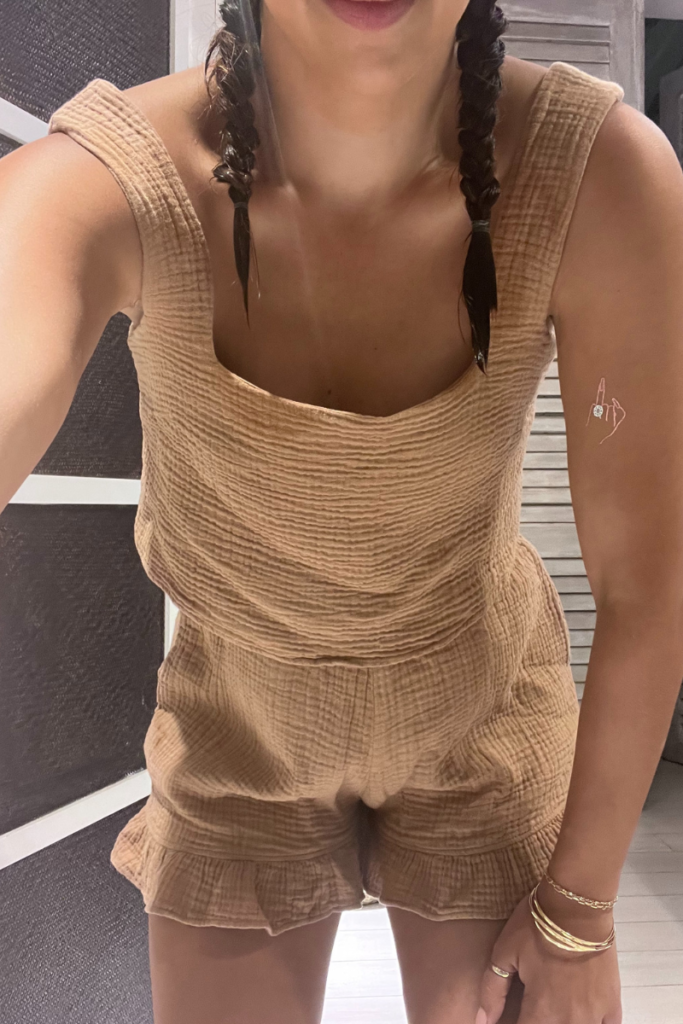 Can you please link Sam's pink and orange dress?!
Saw so many DMs about this!! Apparently this Amazon dress is going viral on Tiktok! She's so stunning in person and under $20. Told Sam I had to order it after seeing her wear it haha but idk if I'll look as 🔥 as she did in it!! The dress is pretty bright just a heads up haha the photos didn't do it justice but it worked so well for the colorful theme and made Sam look so tan. She said it was slightly sheer so wore her spanx with them and it looked great!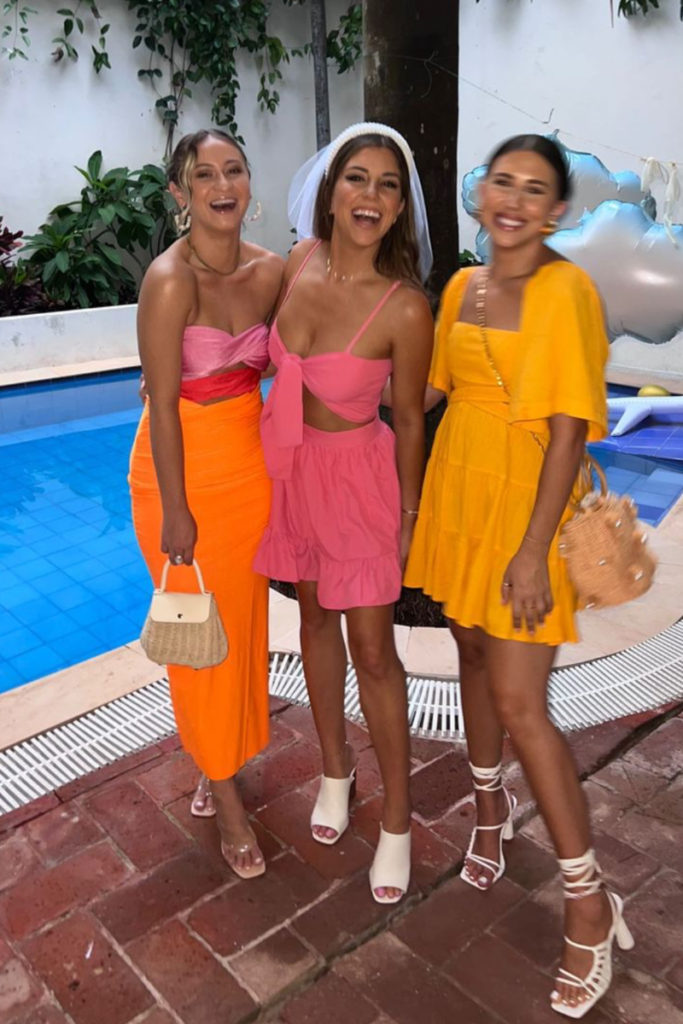 Link to your big straw crossbody bag please!
Ordered this bag on Amazon a few weeks ago! Looks so much smaller in the pictures but it's so big! Loved the crossbody strap and that i could hold so much stuff. Also used on the plane on the way home! Such a good price too!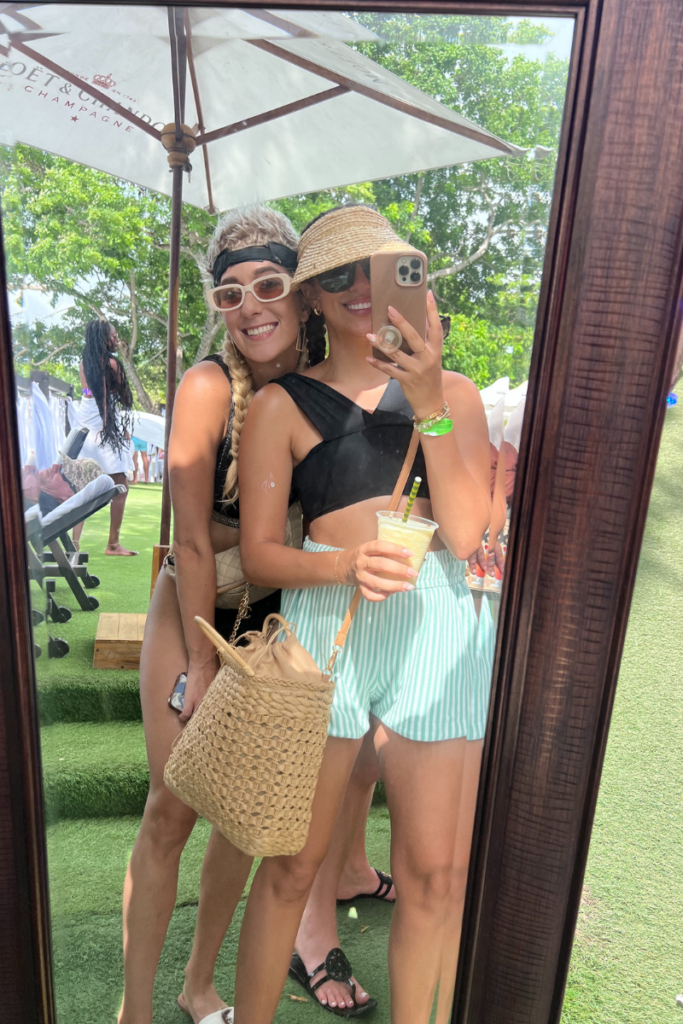 Do you have a link for your gold purse strap?
Shoot I borrowed it from another one of my purses that has a detachable chain! This Amazon one would probably work though!
Where are your white lace up heels from?!
They were from Lulus! I ordered them last month and hadn't had a chance to wear them yet until this trip! I loved the ruched look on the side and that they also laced up! They look more unique than a lot of my other heels. They also come in nude and the best part is the price—they're only $40!
SHOP MORE WHITE HEELS I LOVE

Can you link your overalls? Love them!
They're the shorts version of the Free People overalls I bought last fall! They fit so well and aren't too stiff. Wearing the Powder Blue wash in a medium!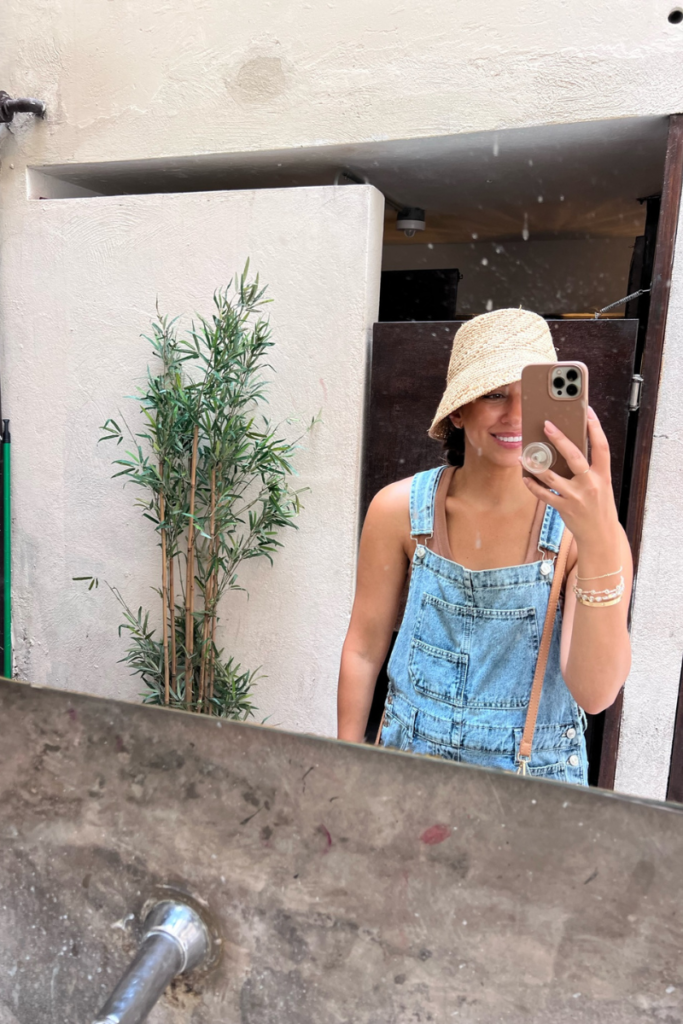 Can you link the inflatable letter balloons?!
Sam ordered these on Amazon! So cute if you have a pool for your bach party! We had too much fun rewording them haha. Also linking the other stuff we got!

Details on the home you stayed at in Colombia!
We stayed at this Airbnb and it was soo perfect! The best location that was central to all the places we wanted to go and had enough rooms for all of the girls. We loved that it came with security so we never felt unsafe and the staff went above and beyond the whole weekend!