Denim on Denim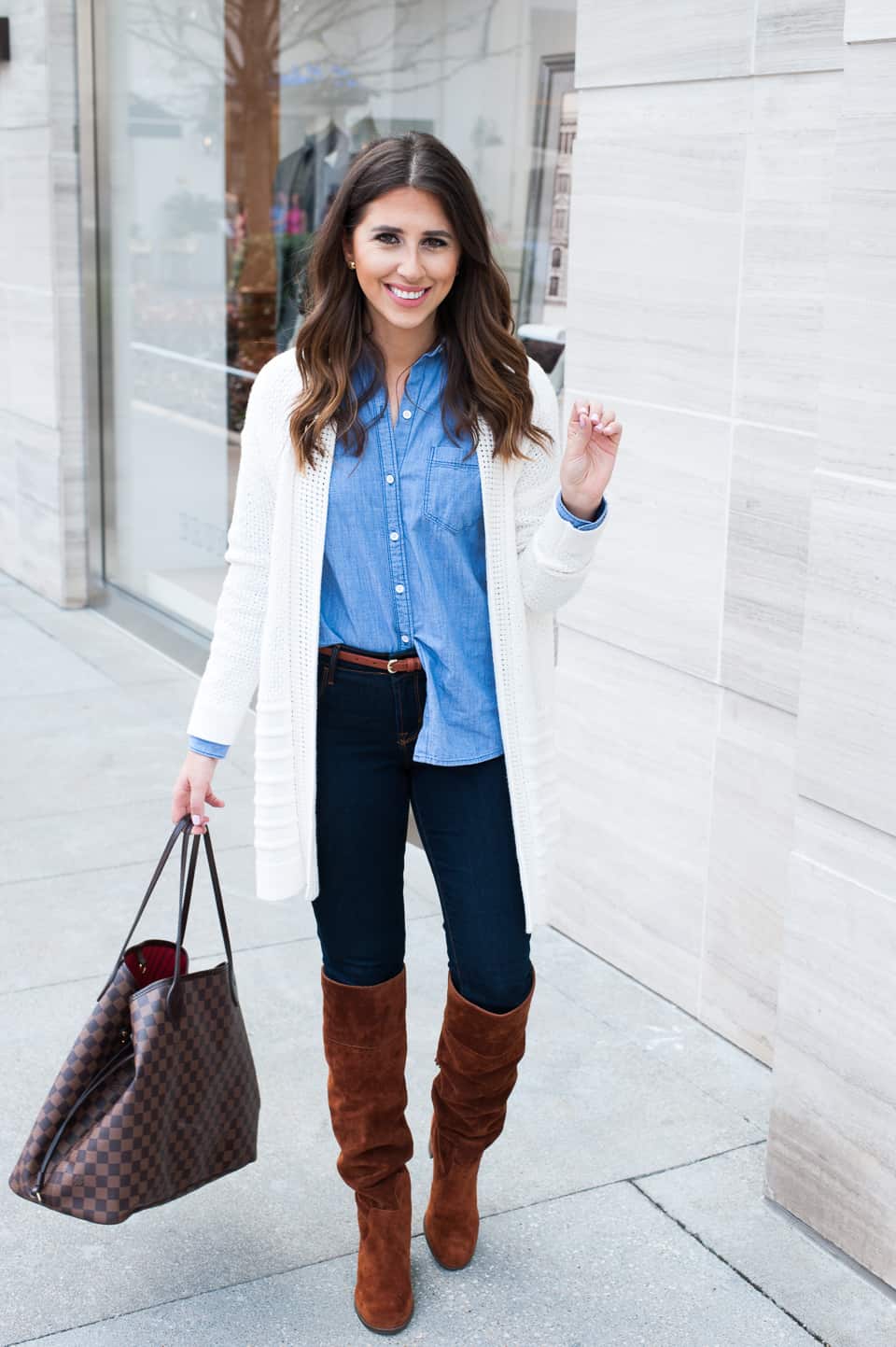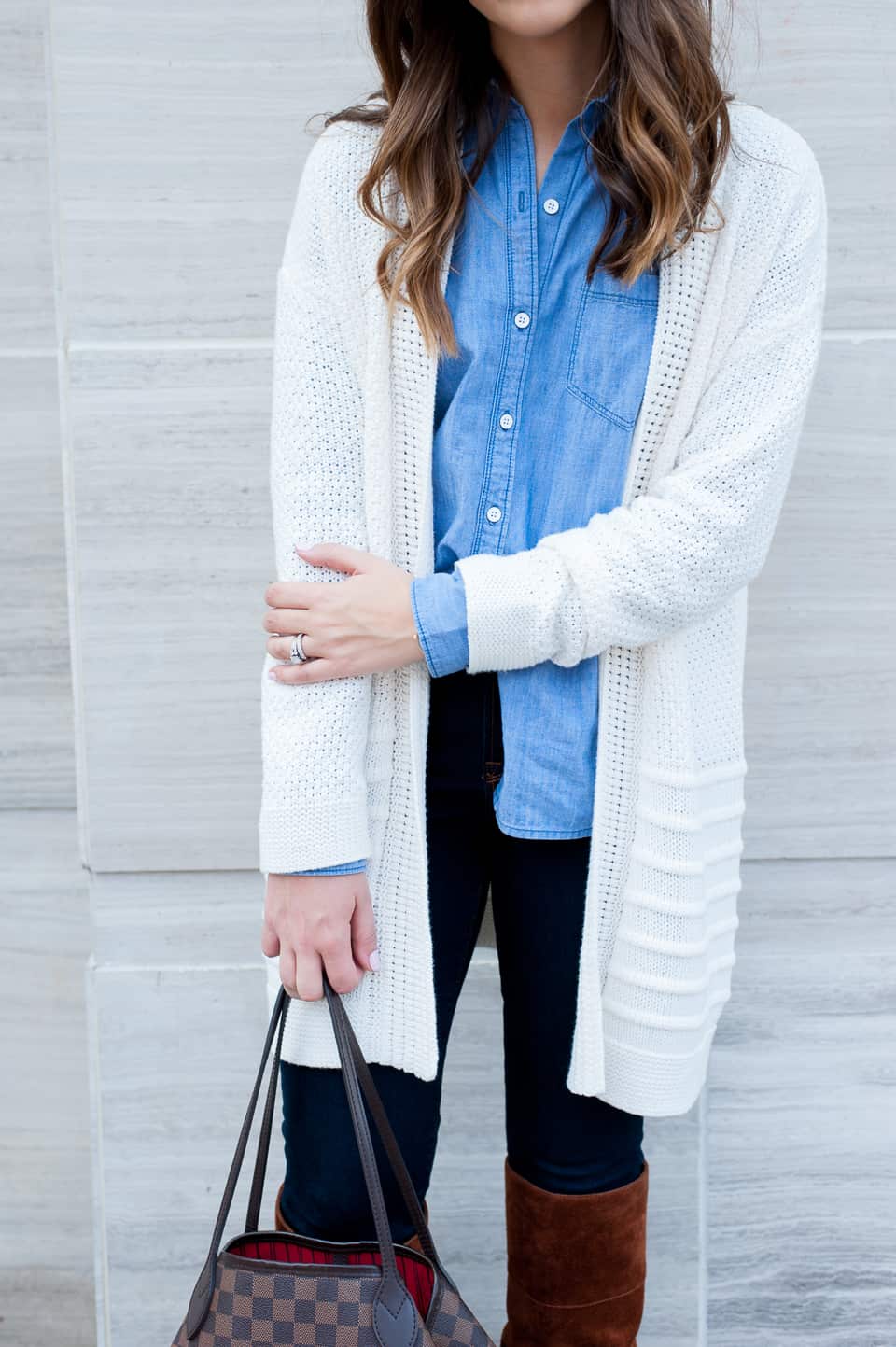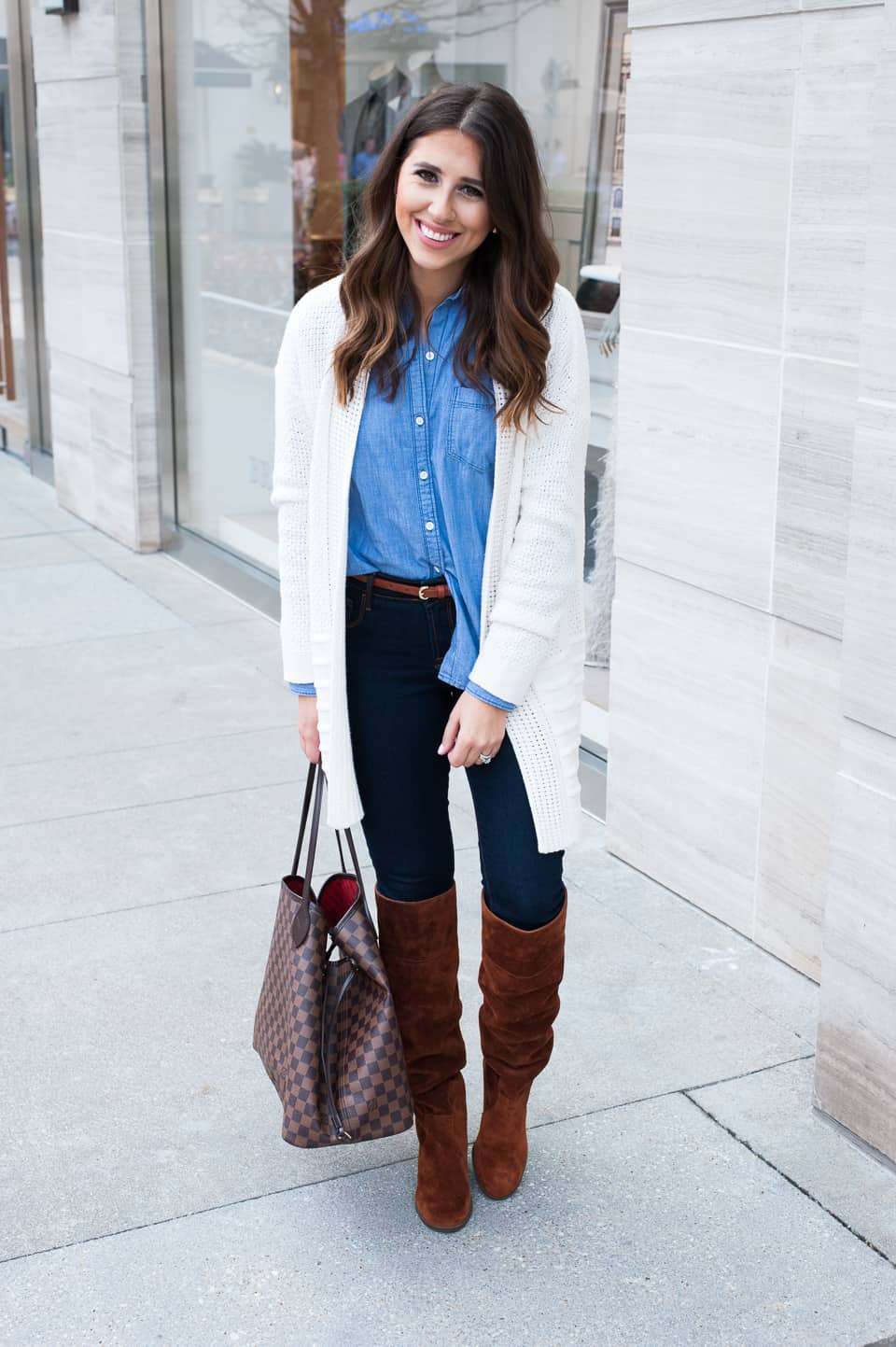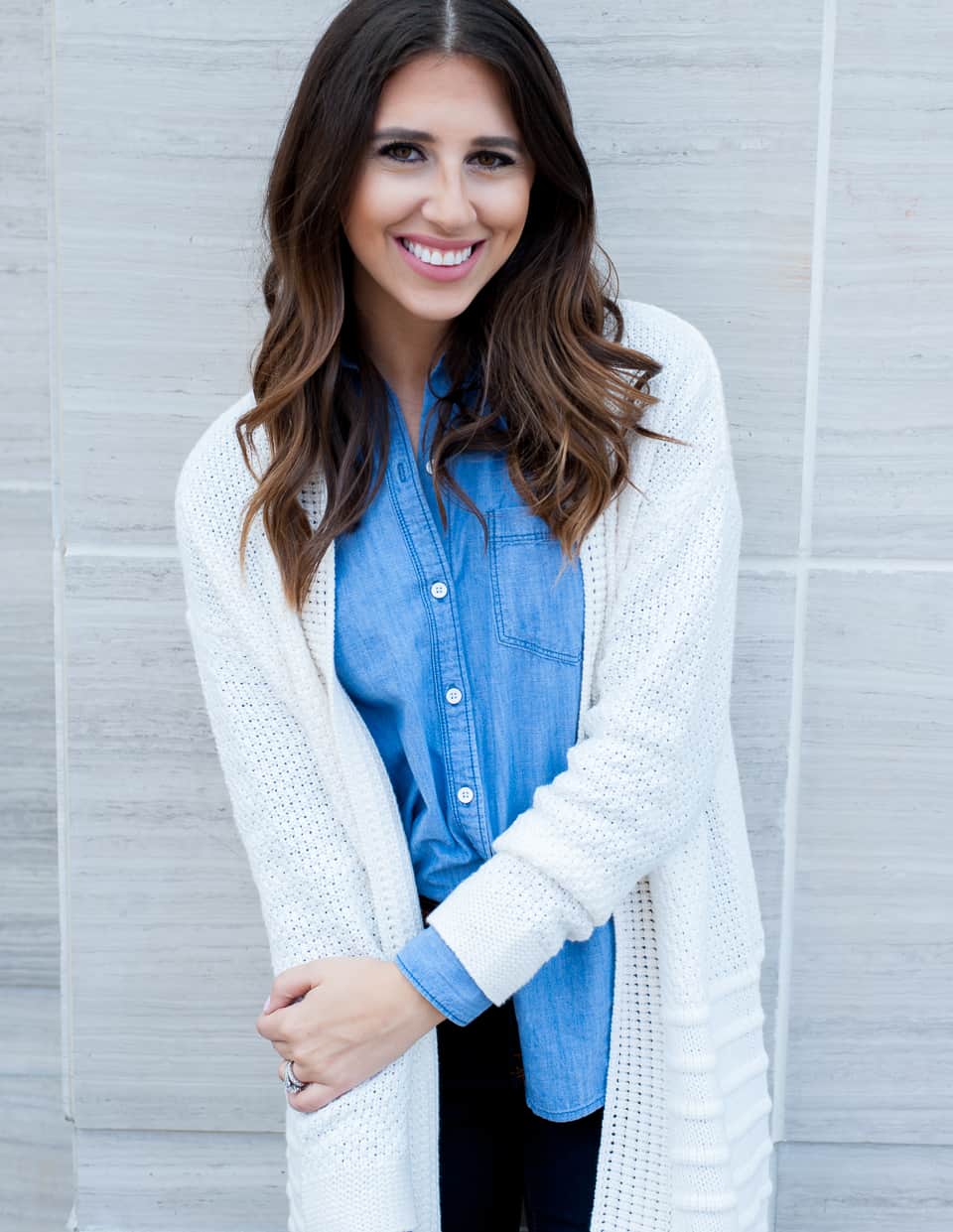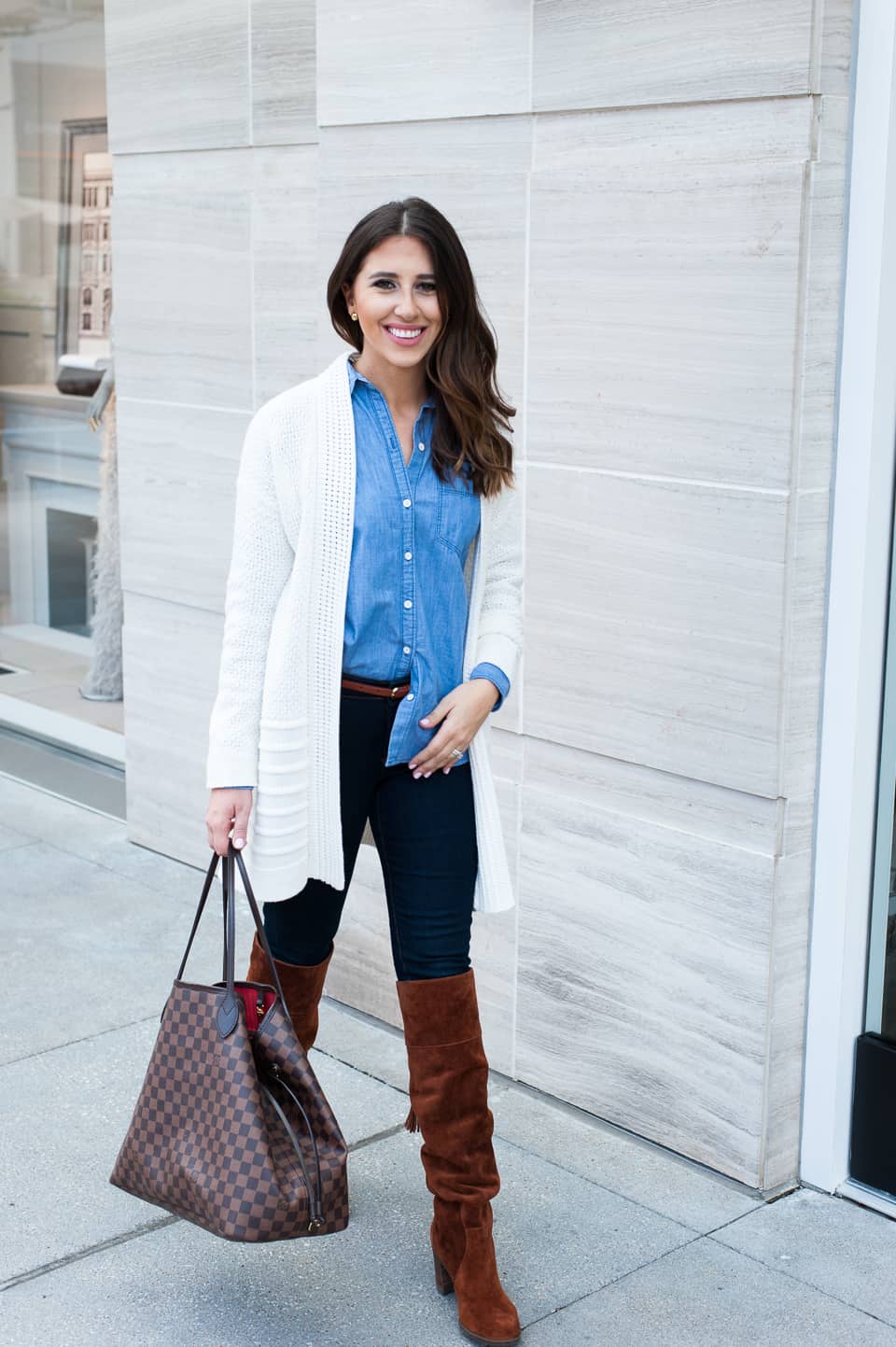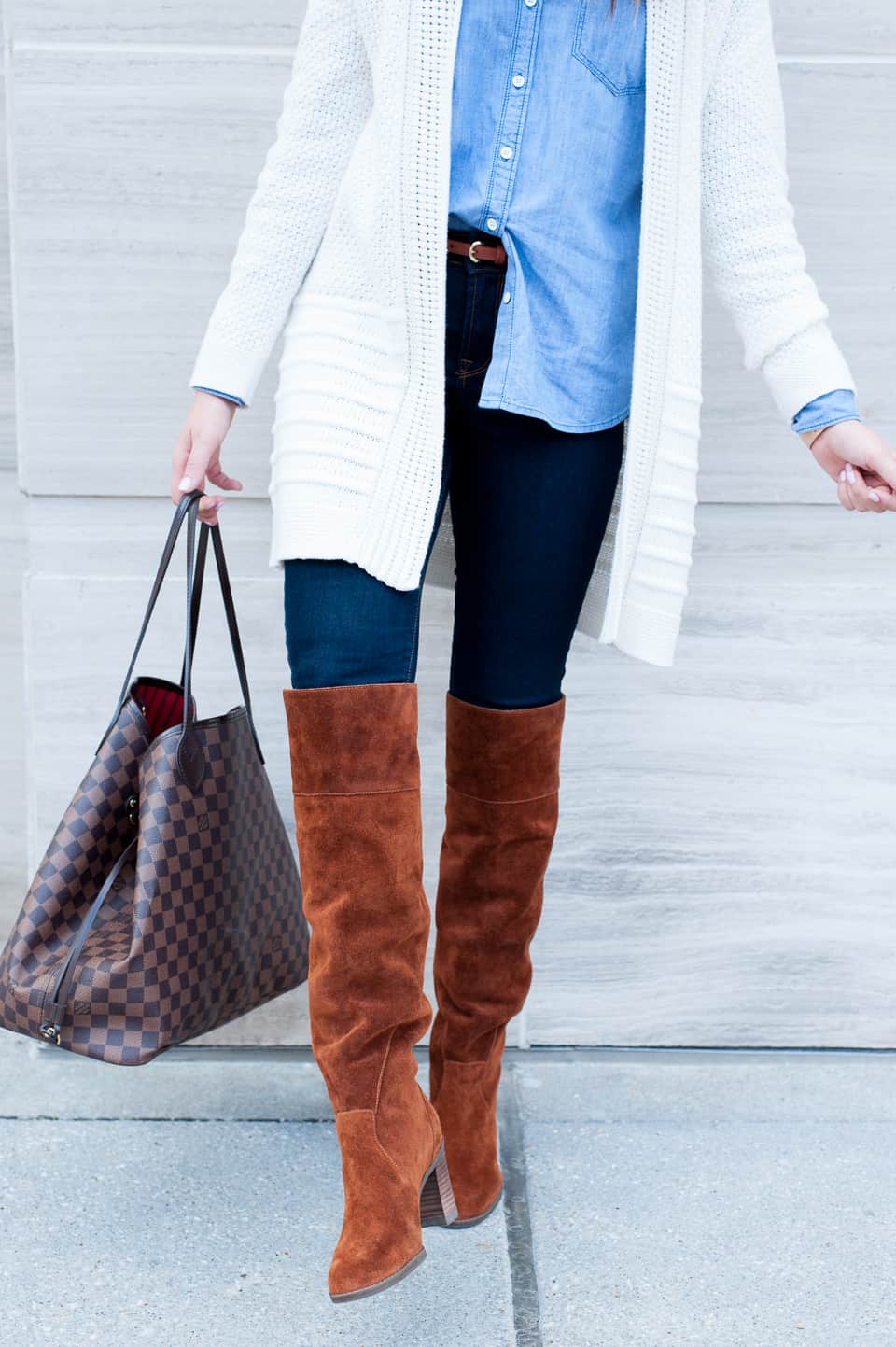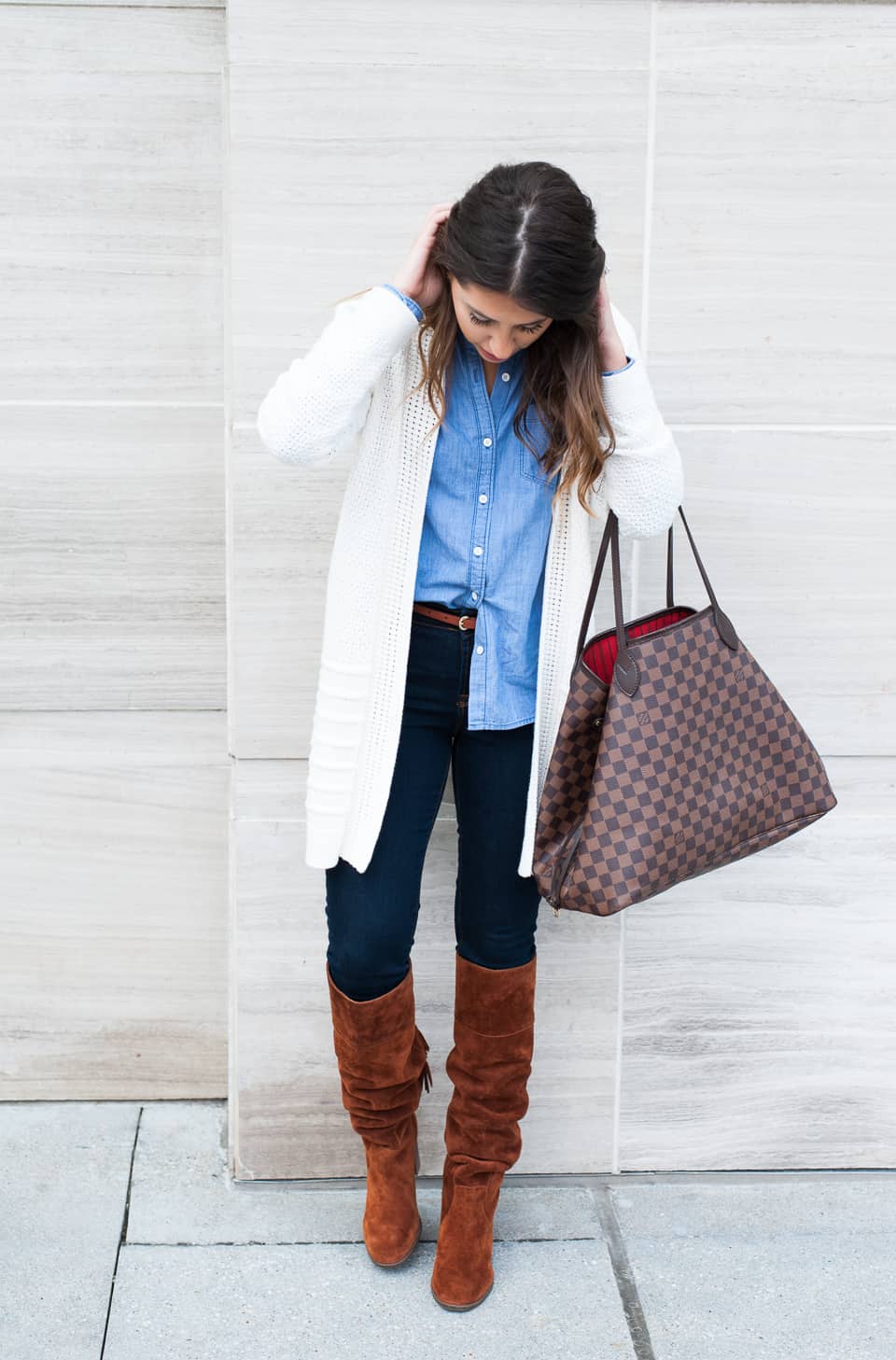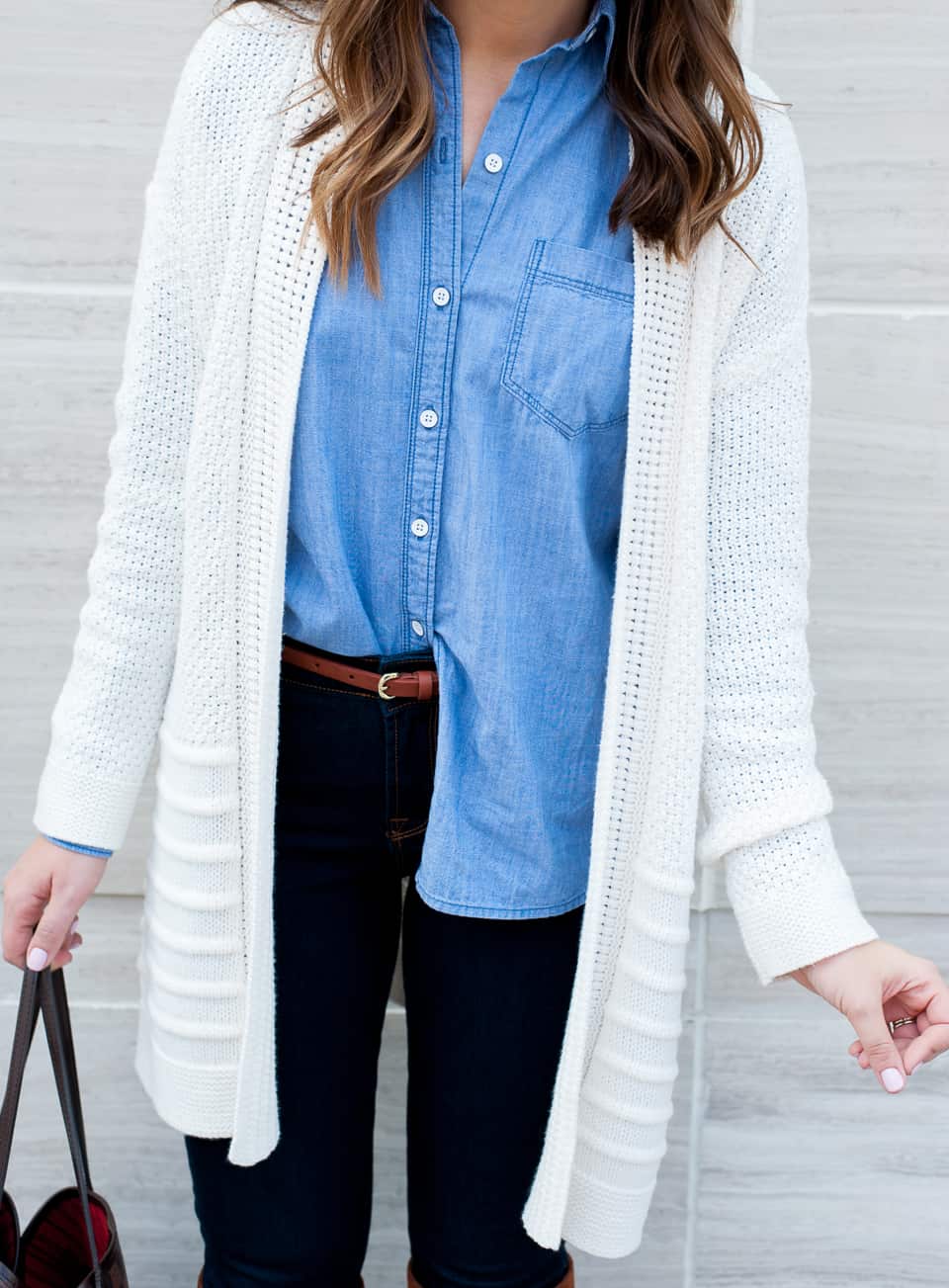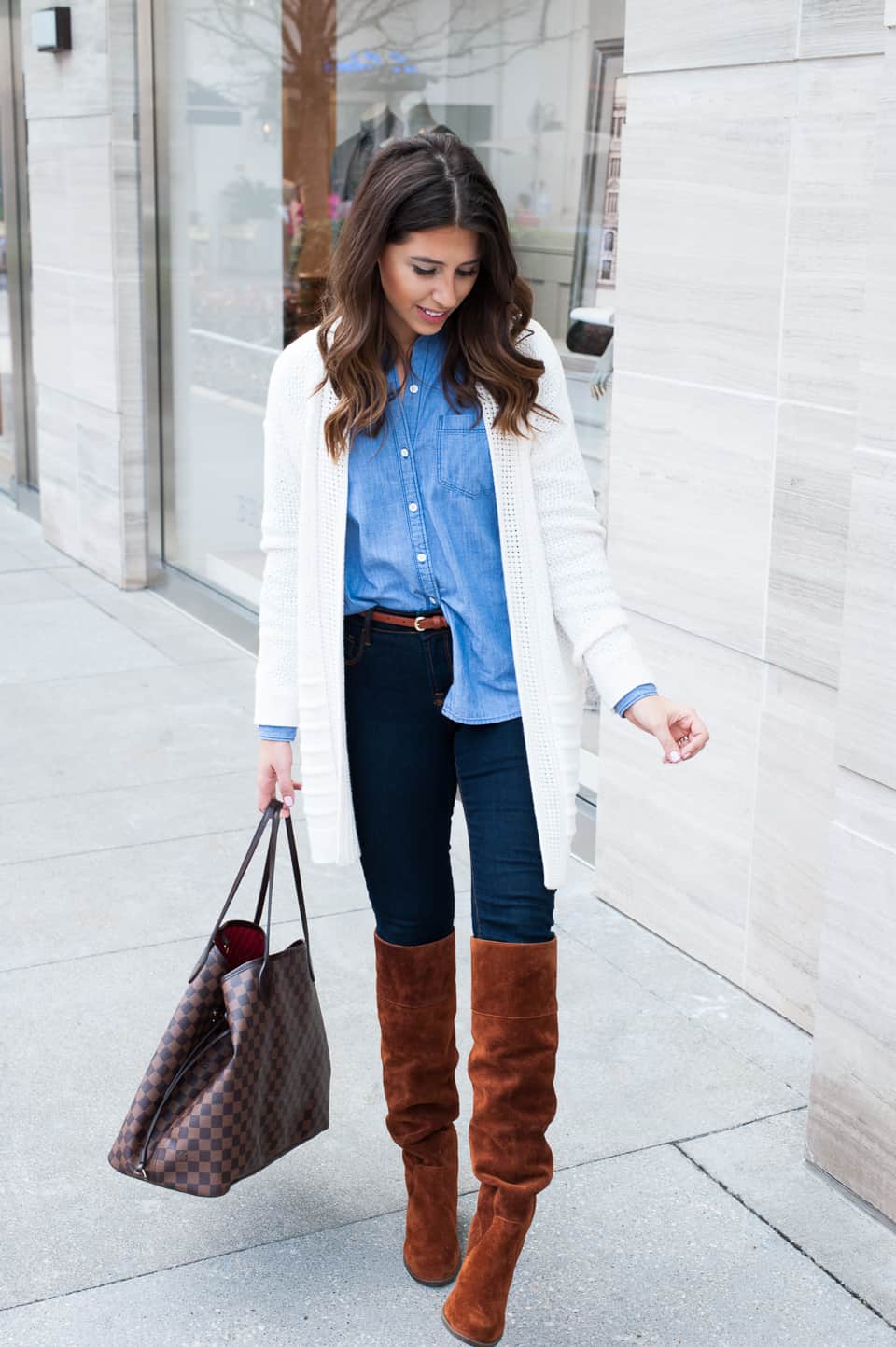 Top: Old Navy (℅ ) | Denim: Old Navy (℅ ) | Belt: Old Navy (℅ ) Cardigan: Old Navy (℅ ) | Boots: Dr Scholls
I do want to note that once Ted saw me in this outfit he was like, "Isn't the rule you can't wear denim on denim?" Y'all my heart fluttered hearing these words come out of his mouth. I felt like my job was done with him. I was so ecstatic that, oddly enough, he listens to my fashion advice. I told him that this rule still applies to him, but I wanted to share the right way to rock denim on denim for us ladies.
It really is a tricky look to nail, but adding the right accessories (like a belt and cardigan) gives a breakage in the similar material! When I think chambray, I immediately think of Old Navy for my favorite pieces. I still have some chambray tops from Old Navy from a couple of years back hanging in my closet. When I was shopping around the store, I was intrigued to try on their jeans, and I was surprised how comfortable they were. They also were super affordable which sold me to purchase this entire look! Adding a belt and a white cardigan was the perfect addition to break up the denim look and add some spice. Both accessories really do add the touch and make the biggest difference!
I received a lot of feedback that everyone is searching for more affordable pieces – instantly Old Navy was the first place I thought to shop!
Happy hump day lovelies.