Weekend Sales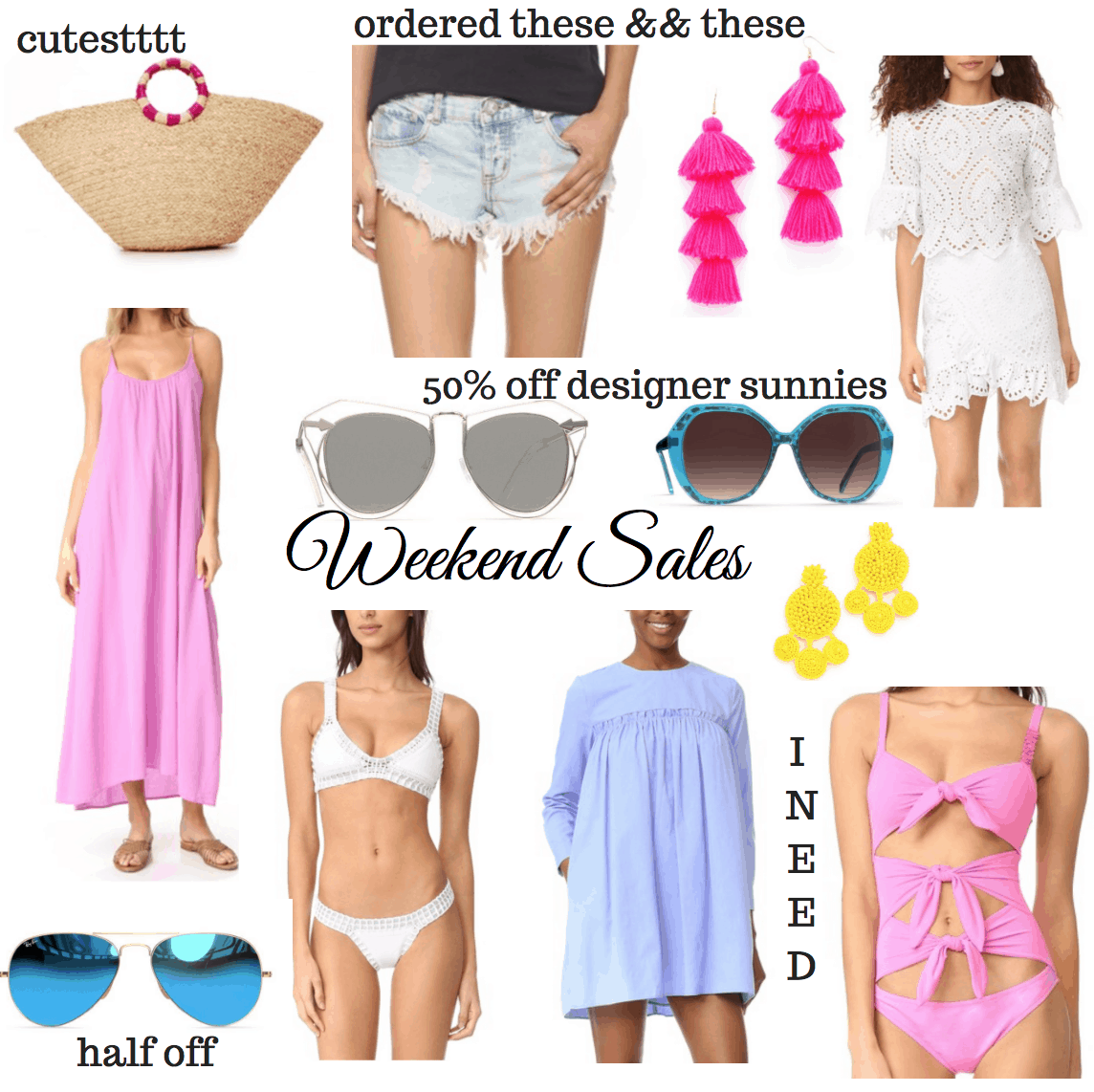 In the midst of packing, I felt that it was my duty to stop what I was doing, and let you all know my TWO favorite sales that I am going crazy over right now. Get ready to do some weekend shopping! The Shopbop sale has been a blast and I have been ordering some stuff for spring, so I wanted to share my favorites for you! You can shop them all in the widgets below. You can also shop them on the "Shopbop Sale" tab under shop in the menu bar. Sale ends March 4th.


ALSO my friends have been going crazy over this sale since I told them, so I thought I need to let you in on this little secret too. There is a company called Ditto that was like a rental subscription for sunglasses. Anyways, they are closing down the end of the month and ALL their designer sunglasses are half off. I'm like SO excited for this since I have ordered these Karen Walkers TWO times already and keep loosing them. It has been a nightmare so now that they are 50% off, I can order them for the third time without feeling too guilty. I also got Ted these Raybans too! Sale ends March 31st so send them this link (http://rstyle.me/n/cgybdwb5krf ) and let them know of such a good deal!
Oh one more important sale – my favorite spring shoes are currently being priced matched (not sure how much longer until they go back up to full price)!! I recommend snatching them asap, especially since they are so darn comfy! I have them in nude and am OBSESSED with this pink fun color. You will be seeing them a way too much in the next couple weeks (major inspiration coming).