Top 10 Fav Recent Beauty Finds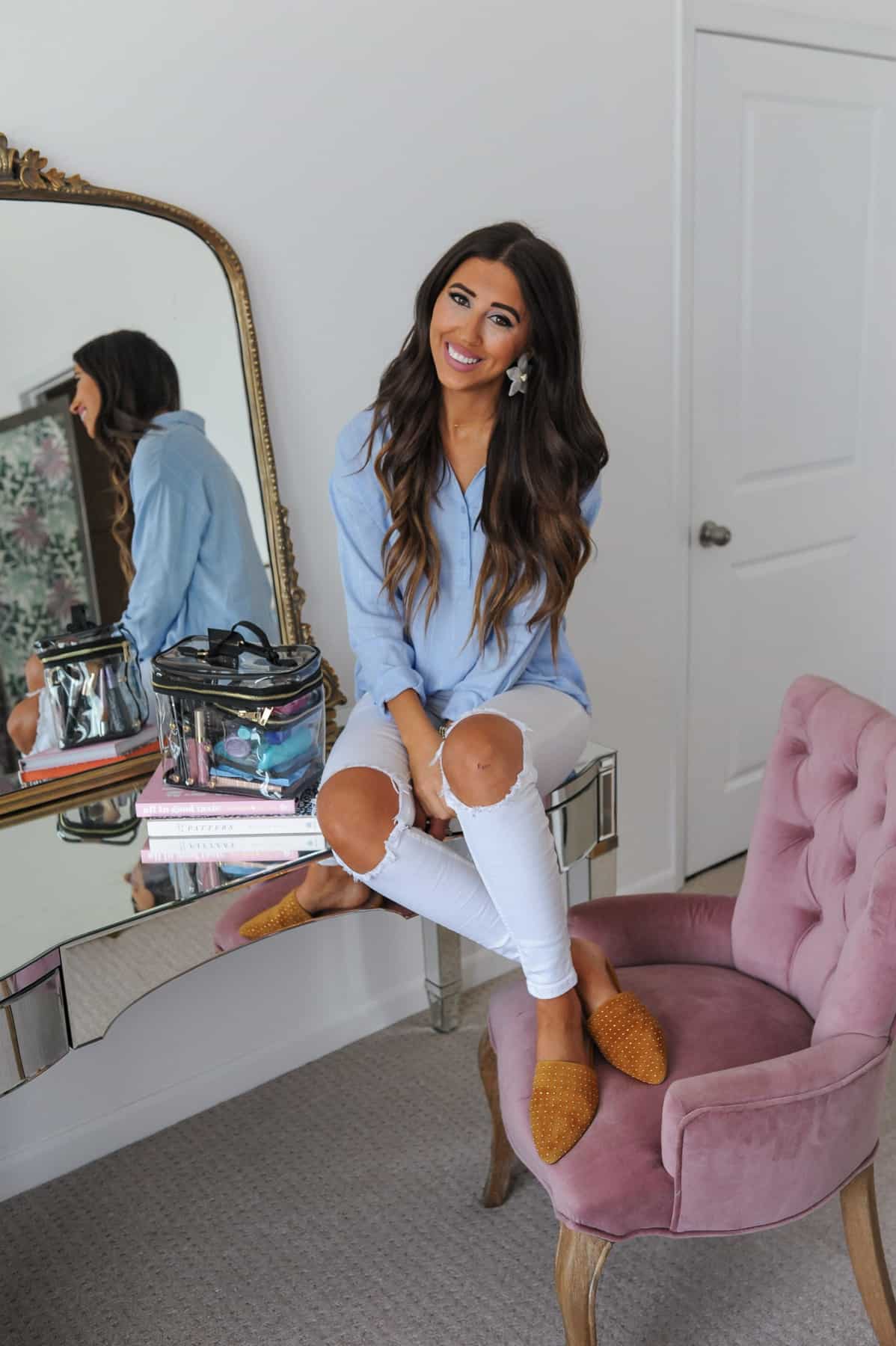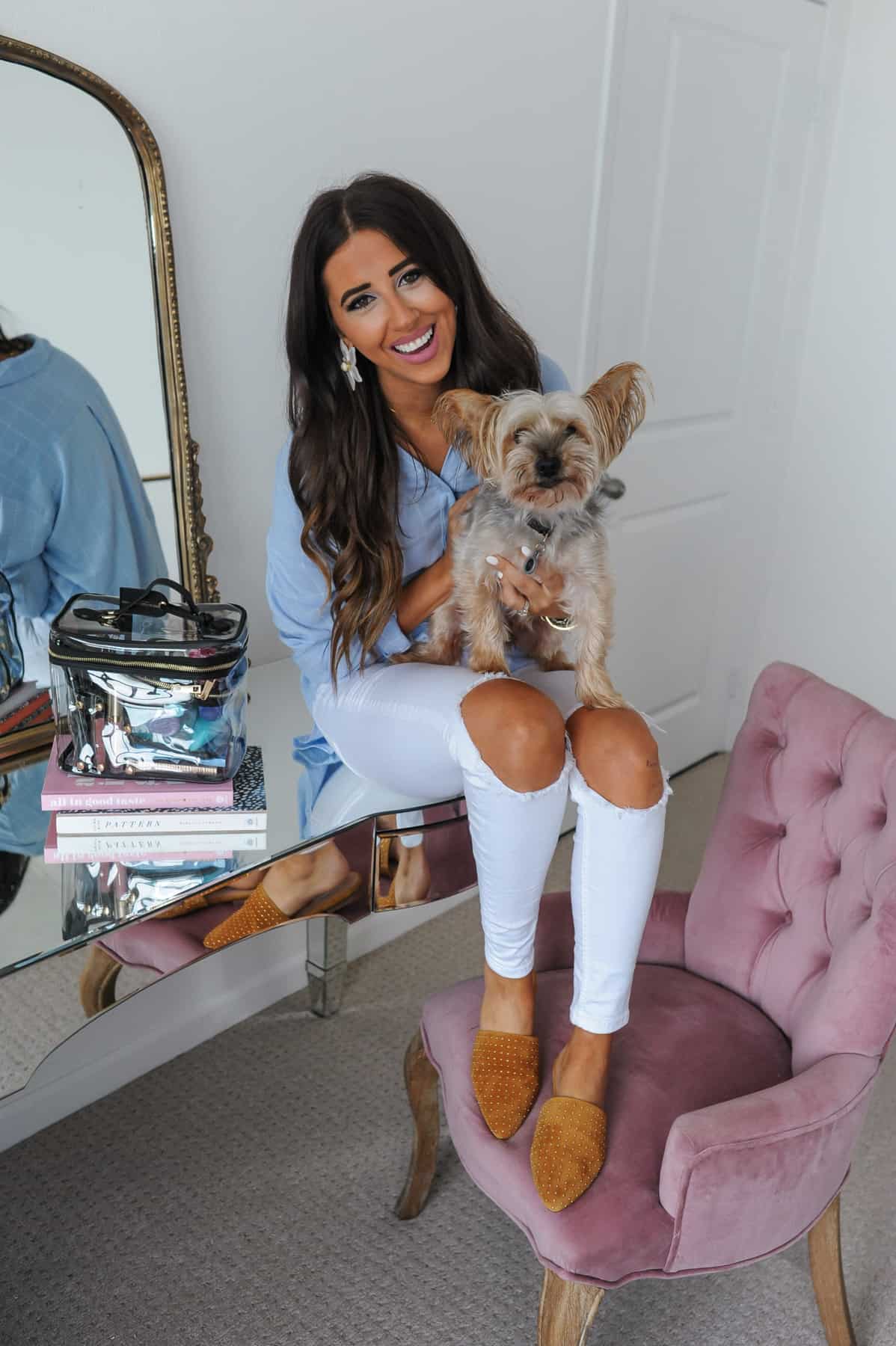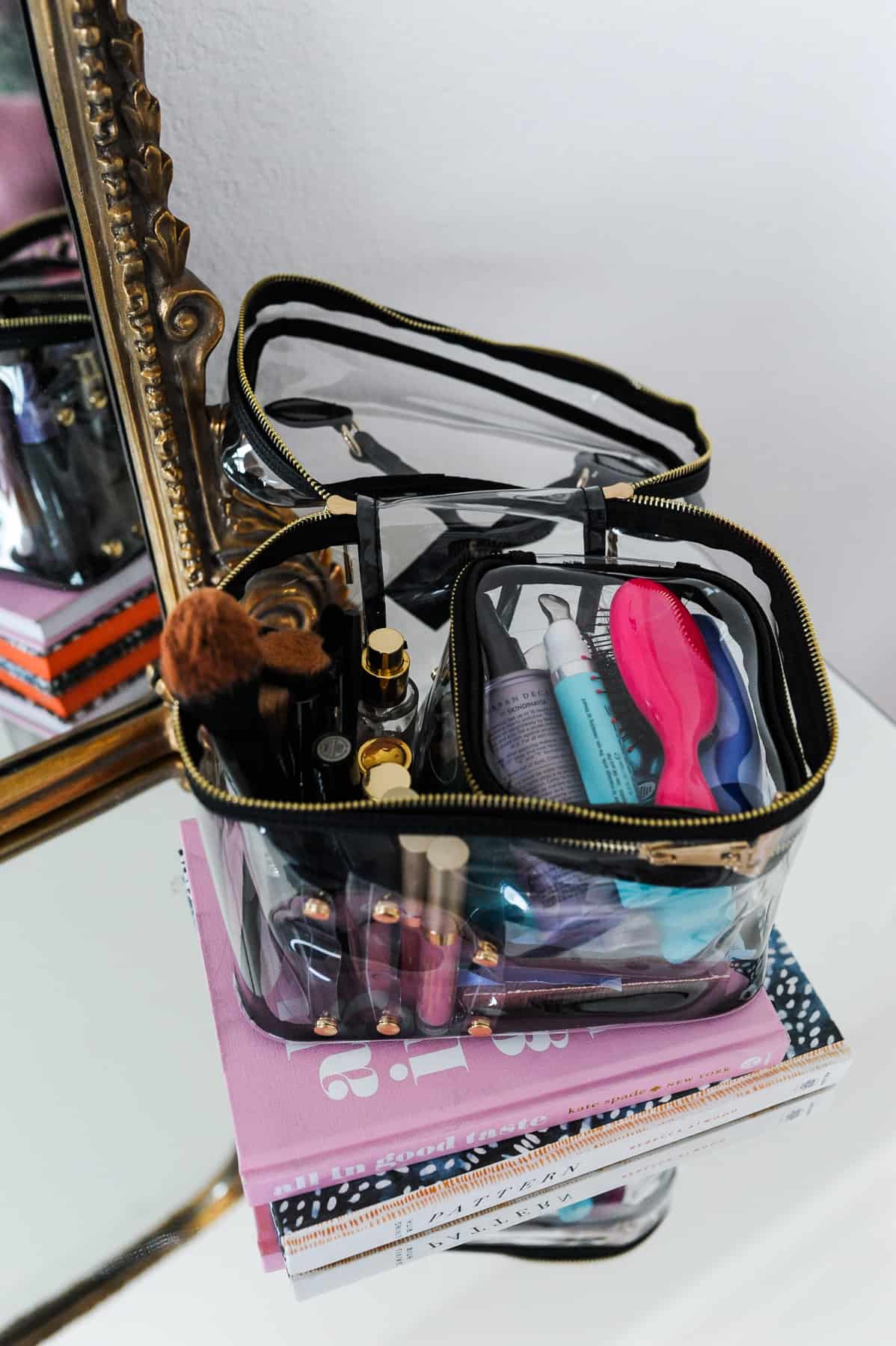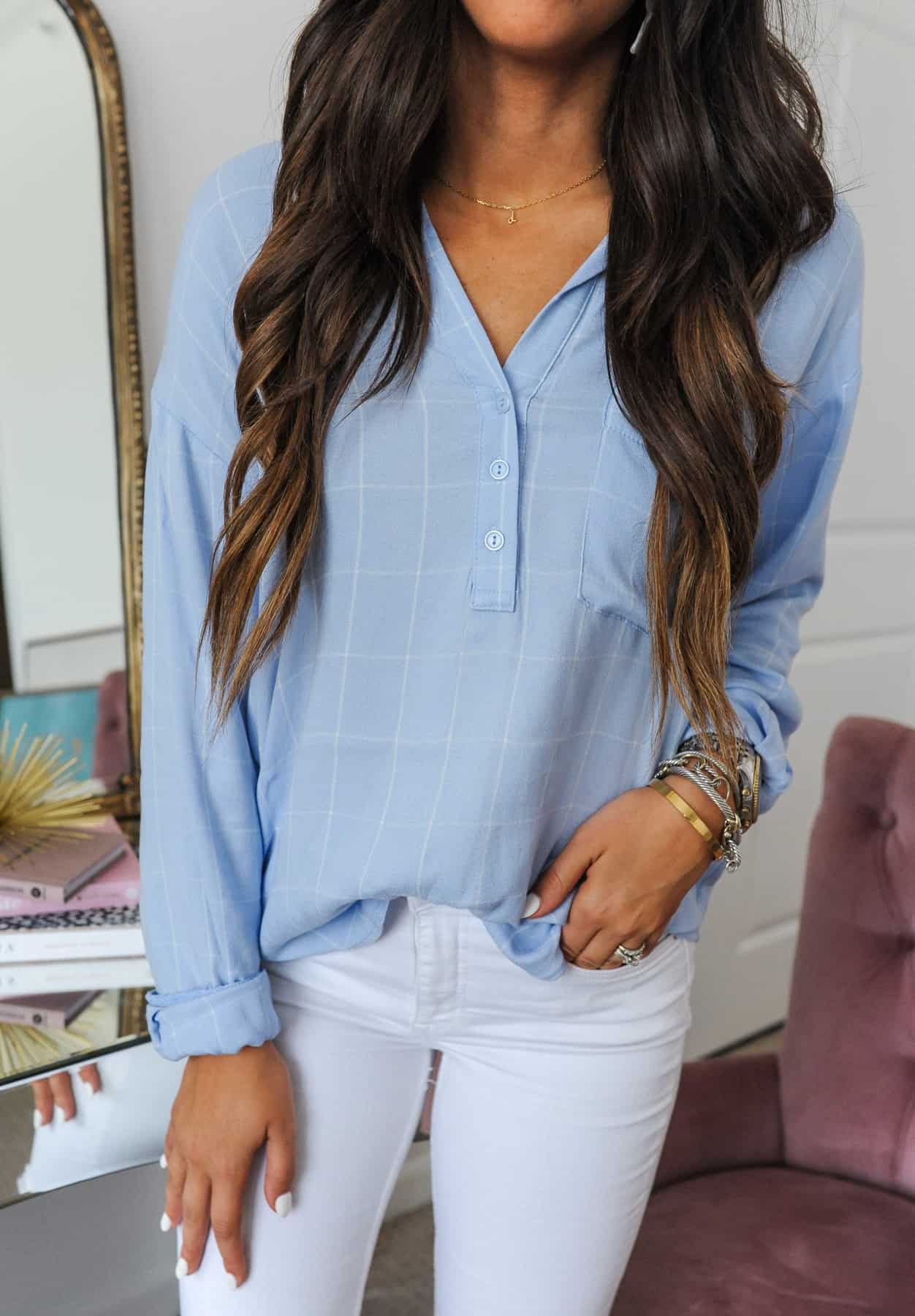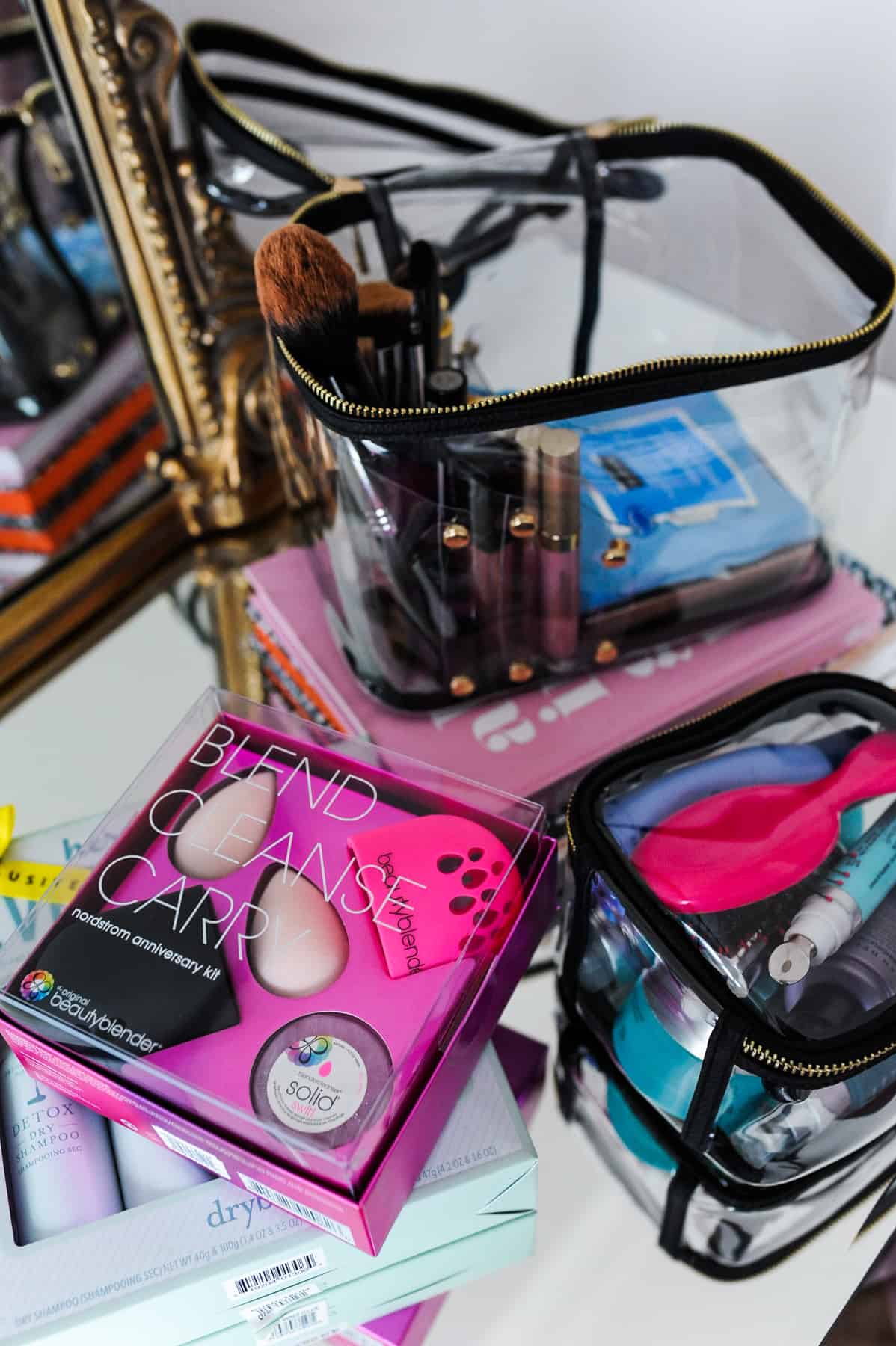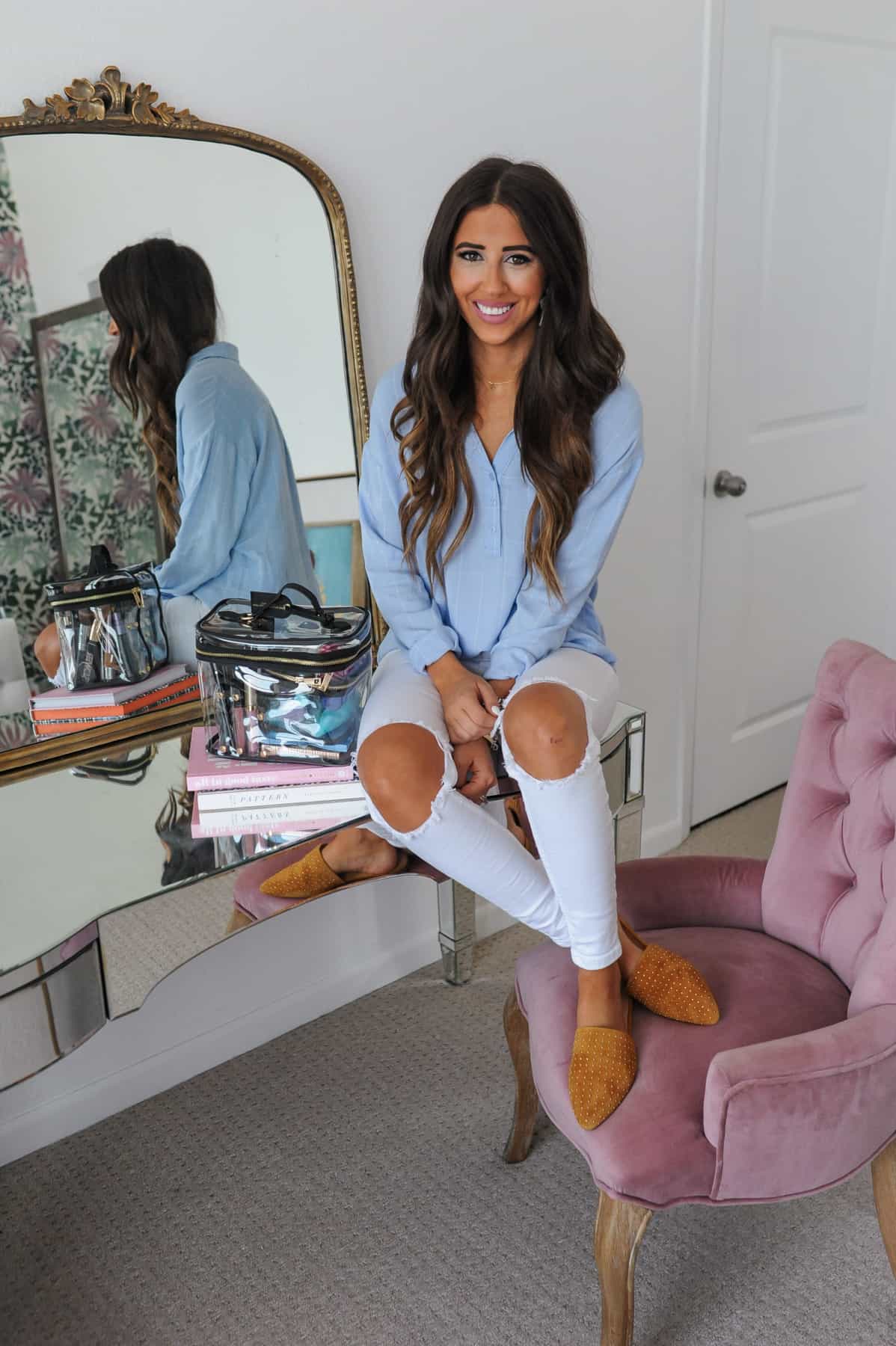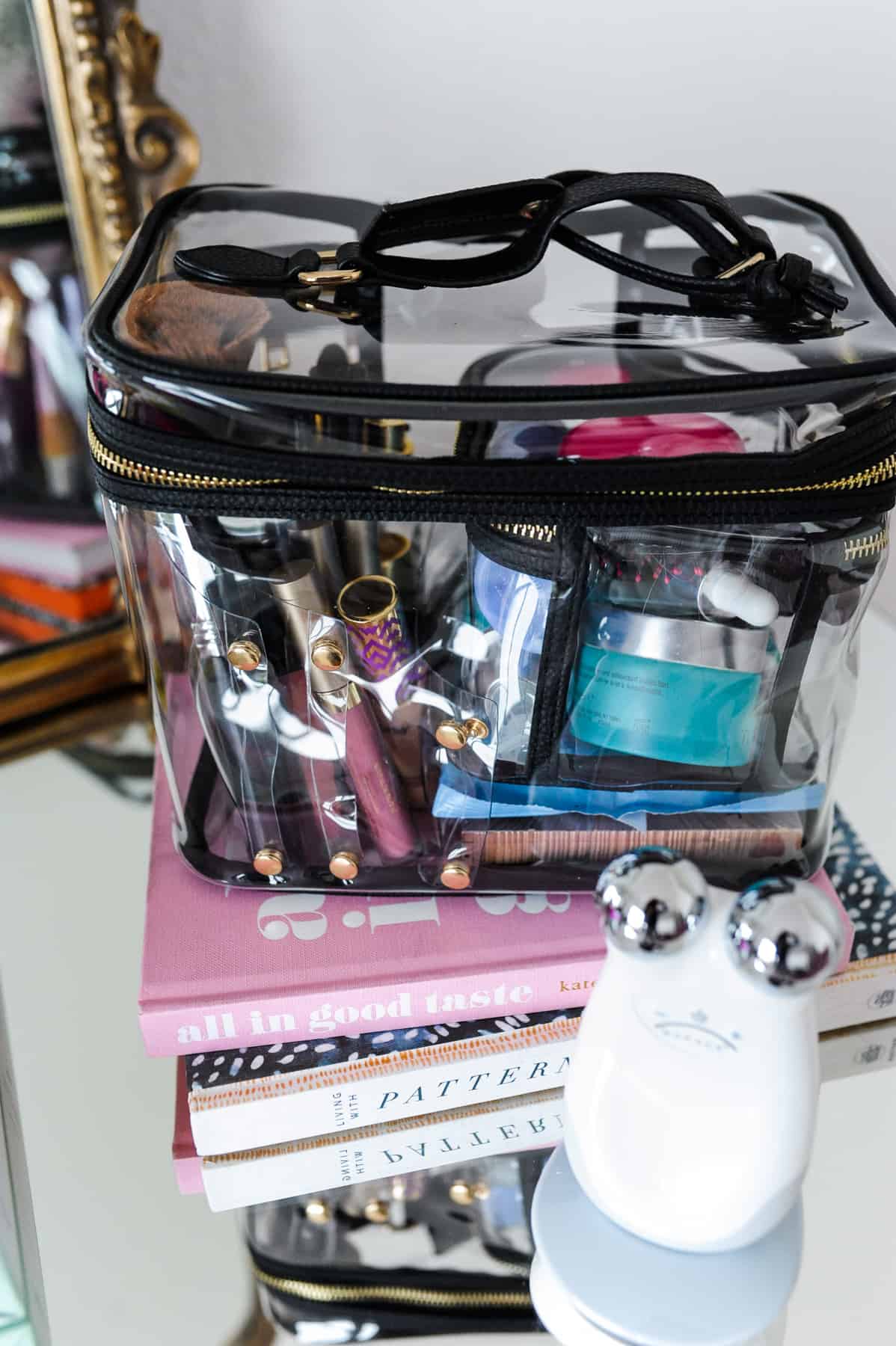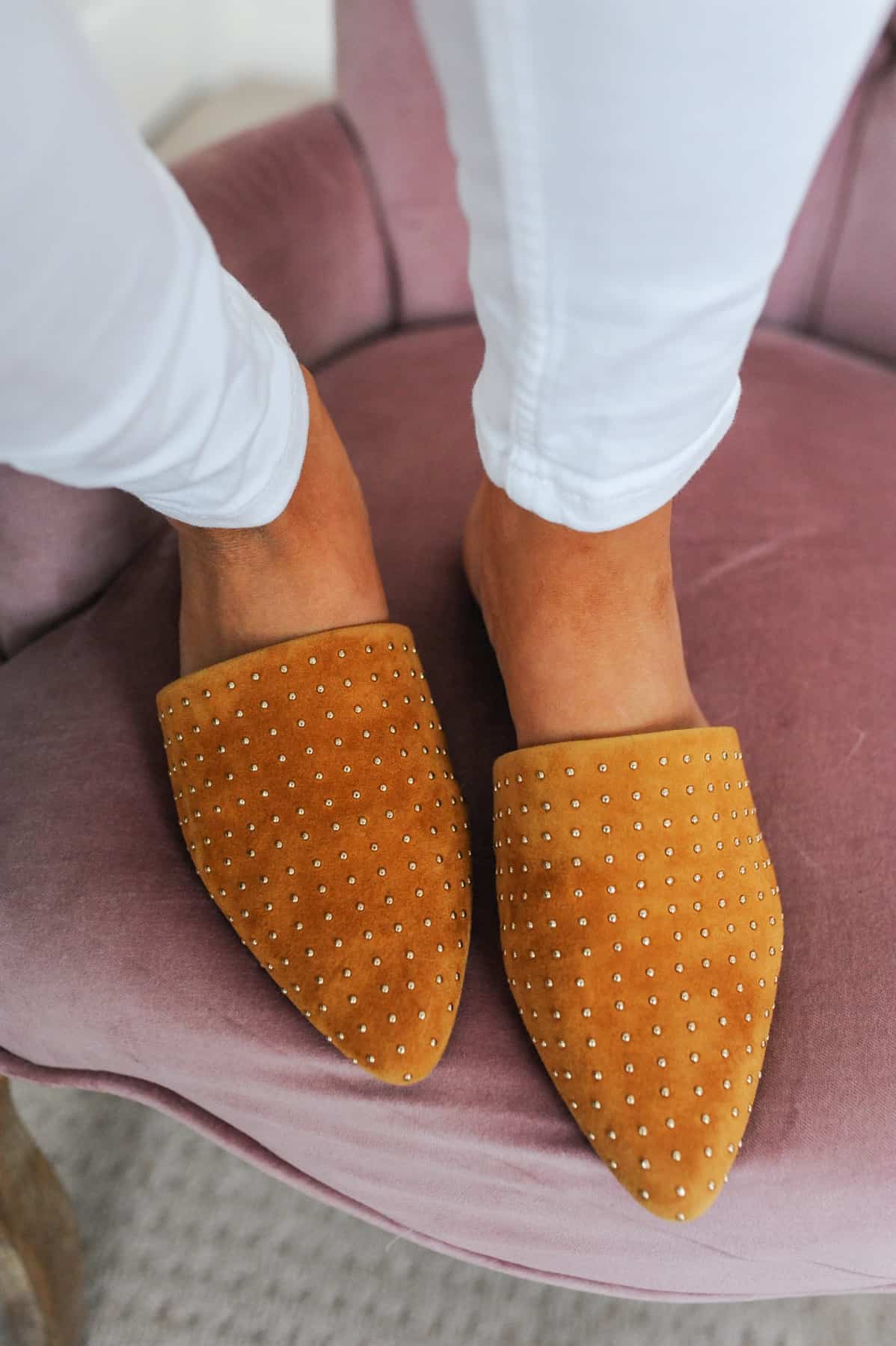 Outfit // Top: Lush  xs (#nsale) | Jeans: Free People | Shoes: Steve Madden (#nsale) | Necklace: Kate Spade (#nsale)(similar) | Earrings: Bauble Bar
1 // The Styled Collection Luxe Beauty Case  (on sale)
This is a new find and I am obsessed with this beauty case! I have been trying to find a clear travel case since I feel like I am always on the go with my makeup and beauty products. This case has so much room that it fits all my make up and then my overnight travel products as well! Since it is clear, it is so much easier to sort through with a 360 degree view vs my old makeup bag! My favorite part is also the dividers so I can store my make up brushes and lipsticks up right! It really has been my absolute favorite beauty find lately! Also in regards to traveling, my favorite part is how lightweight the case is. I feel like I have tried hundreds of travel cases but all of them are so bulky. They take up about 5lbs of my suitcase which this one does not! I also need a lot of room because obviously, I love a lot of products! Will highlight a few of my favorite in the bag below!
2 // Tula Eye Cream 
Ok I have used lots and lots of eye creams to try to get rid of the bags under my eyes and this one has been a game changer! I have used lots of skincare products before and I can't stop raving about Tula! Maybe it's because its one skincare brand I've been using consistently for the last couple months! I also love their moisturizer!
3// Dry Bar Dry Shampoo and Texture Spray (#nsale)
Alright this is my holy grail and go to for dry shampoo! I have tried every dry shampoo under the sun and I keep finding myself going back to this one! It gets every ounce of oil out of my hair and works like a charm. The texture spray is also another favorite to give my hair some grit!
4// Beauty Blender with Case (#nsale) 
I use this every day! Mine has been so dirty that I have been meaning to purchase a new one and was so excited to see it was apart of the Nordstrom sale! I immediately snagged it up and love that it comes with with a protector. I have been meaning to purchase a protector as well because I think its so gross when the beauty blender is wet and thrown into a makeup bag. I always think of all the bacteria it is forming! Also, I was so surprised during my make up a tutorial that not many knew to wet their beauty blender! A lot of yall said you purchased one and was not a fan because you didn't know the proper way to use it was damp! Be sure to run it under water and squeeze out the excess water! I use a beauty blender for my foundation and under eye concealer!
5 // New Nude Lip Combo
I have been using Huda Beauty lipstick in Muse and Mac lip liner in Spice. Has been my go-to lately! Lots of questions about this so wanted to give an update here!
6 //Nu Face (#nsale) 
So I actually have used this about a year ago when I first started blogging and loved the results. I stopped using it after our move to the condo because I lost the cord! The other day I was going through boxes and found it! So I basically have been using it for a hot second and then saw that it is apart of the nsale! I will keep yall updated on results after using it for a while!
7 // Tanning Lotion  (#nsale)
So one of my most FAQ is obviously tanning and while I do love a good spray tan ( I do the versa or mystique tan) I have been using this tanning lotion in between! Especially while I travel I use this babe to prolong my tan. You can find my full tanning blog post here! I also have been loving this for a small tint!
So I just changed up my foundation this past month and wanted to share! I have been using Estee Lauder foundation for years and as much as I love it, I wanted a change! Especially since I needed to change it up to a summer color. I have been wearing the rich color which matches with my summer glow!
9 // Donna Karan Deodorant (#nsale) 
Soooooooooooo I always told my self I wouldn't fall into the trap of this deodorant but here I am haha! I have had so many personal friends recommend it and I was like no way am I going to spend extra on deodorant and make that another luxurious bad shopping habit! But… here we are haha. While in Cabo I forgot my deodorant and my sweet friend Jess offered for me to try it. It's a game changer and I can't even tell you why. Maybe start with the 1 pack and see if you see a difference. The multiple trio packs are apart of the nsale so I will be stocking up!
10 // Brow Definer Pencil
Game changer yall. I have been using the little dip brow pomade with the brush and moving over to this pencil has been WOW. I mean I was using the brow wiz pencil but I have arab thick brows so using this one has been even better. I probably won't go back! I did micro blading about 1+ years ago and I don't think its personally for me. My eyebrows didn't heal correctly and they are all sorts of jacked up. I am trying for it to 100% heal before I even consider doing it again. I for sure can't leave the house without touching up my brows due to the miro blading scars so this pencil has been amazing!