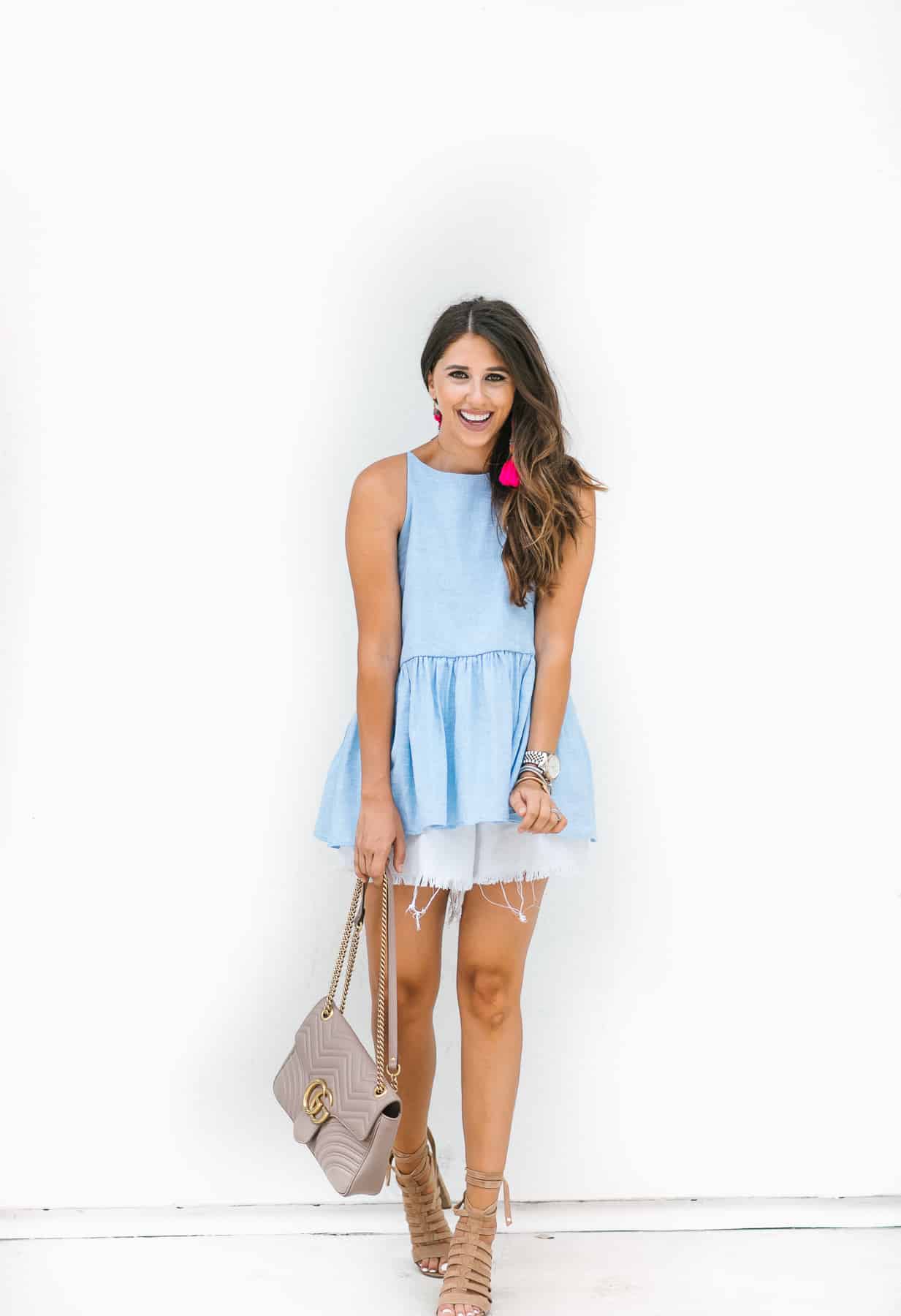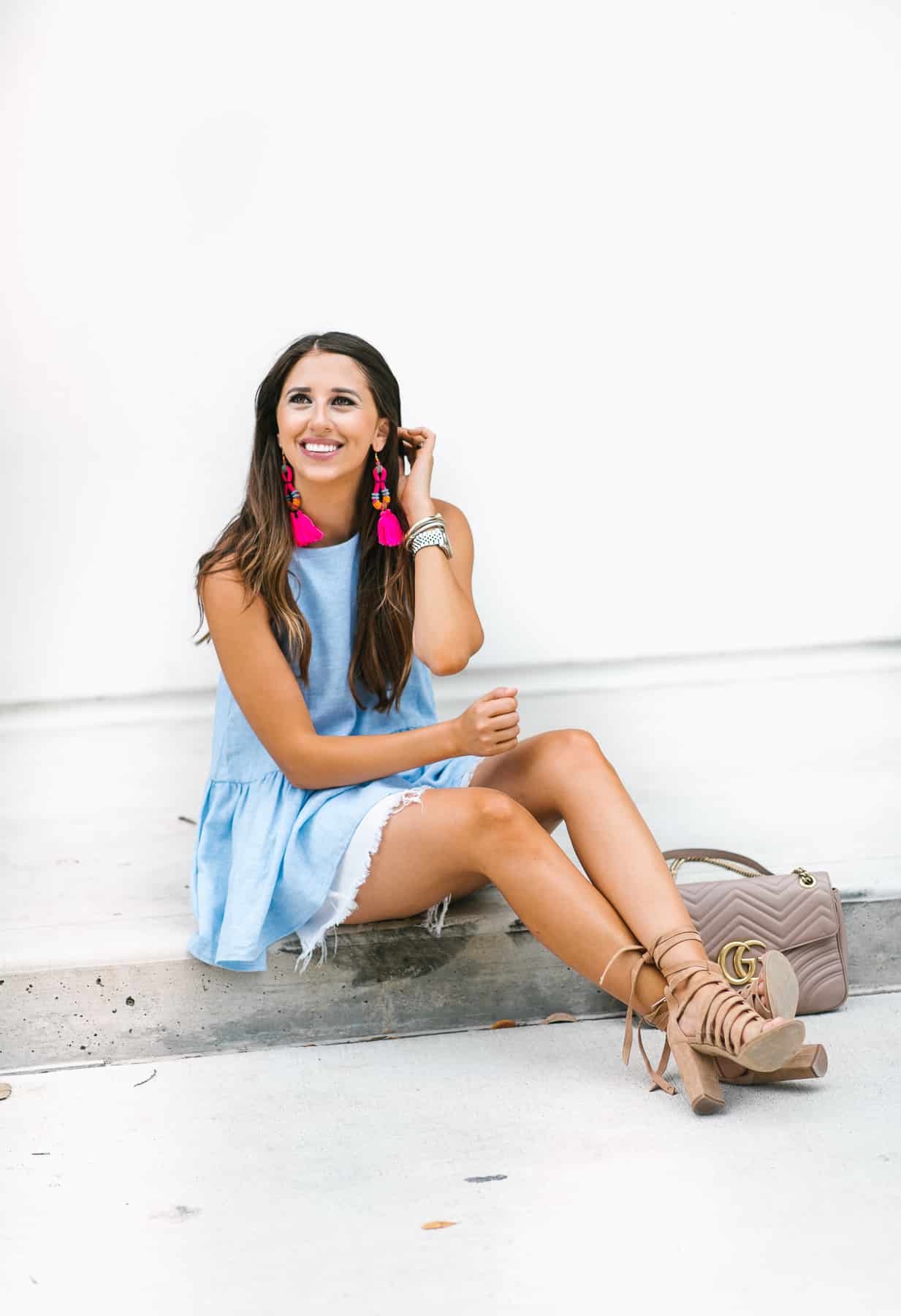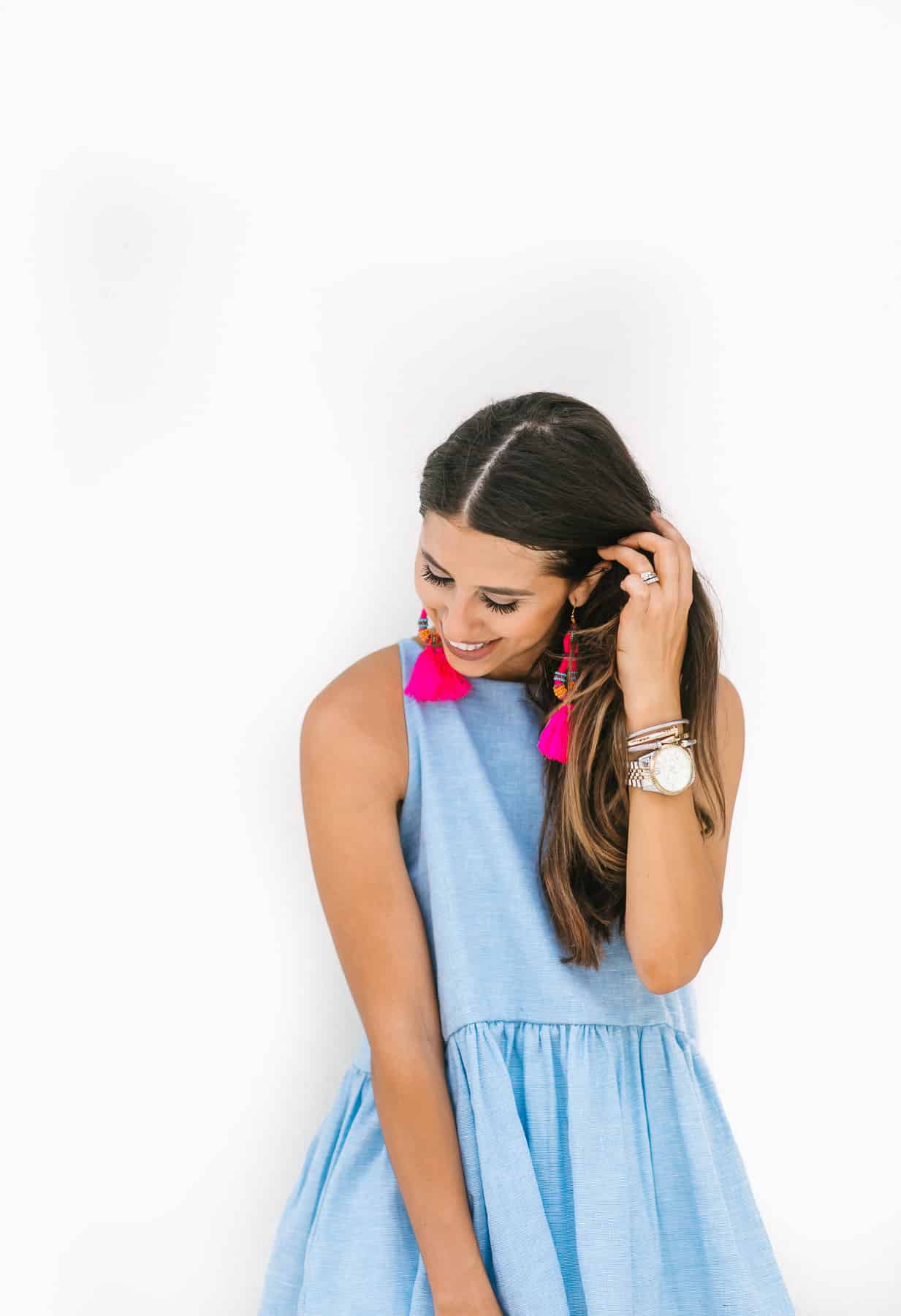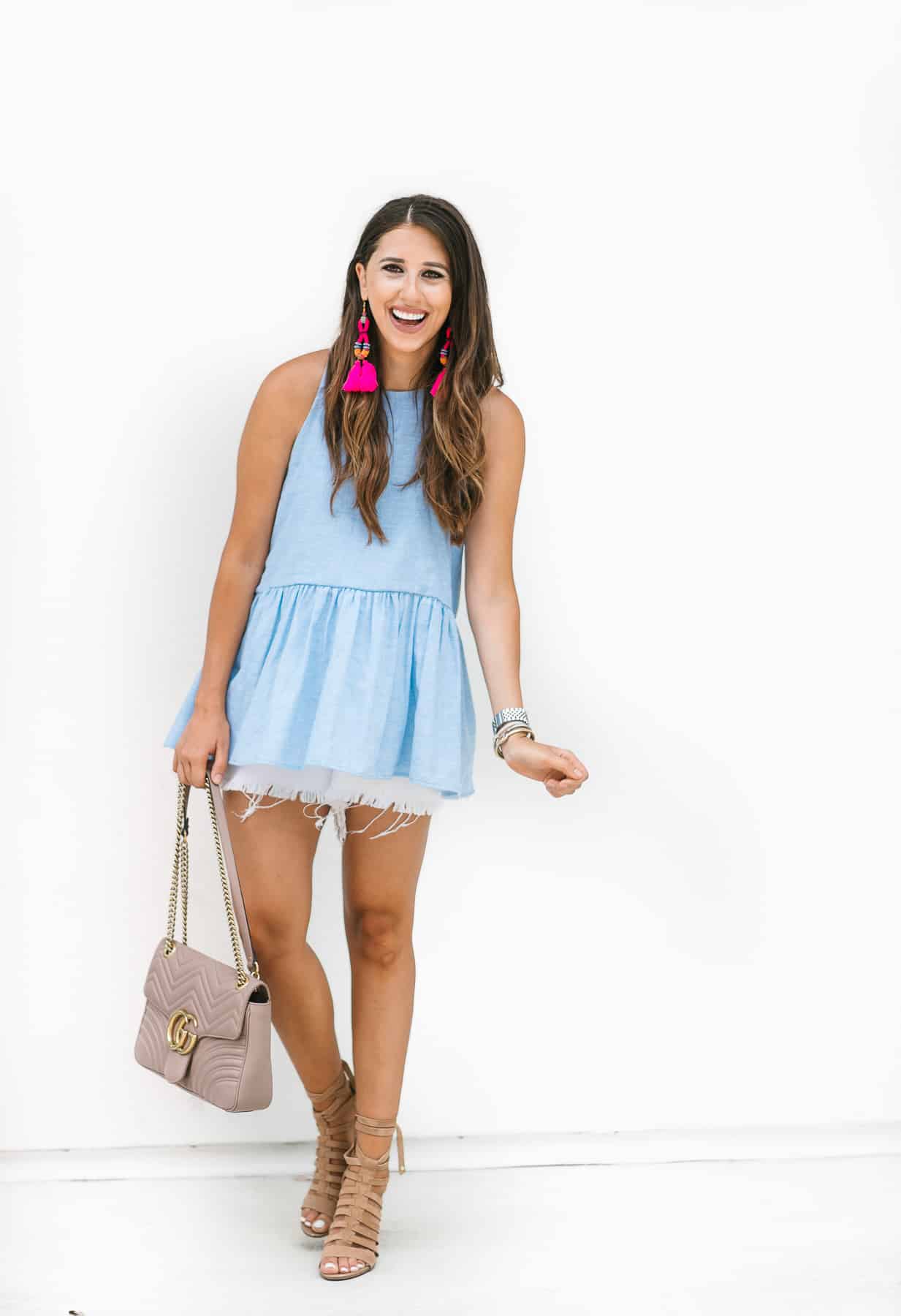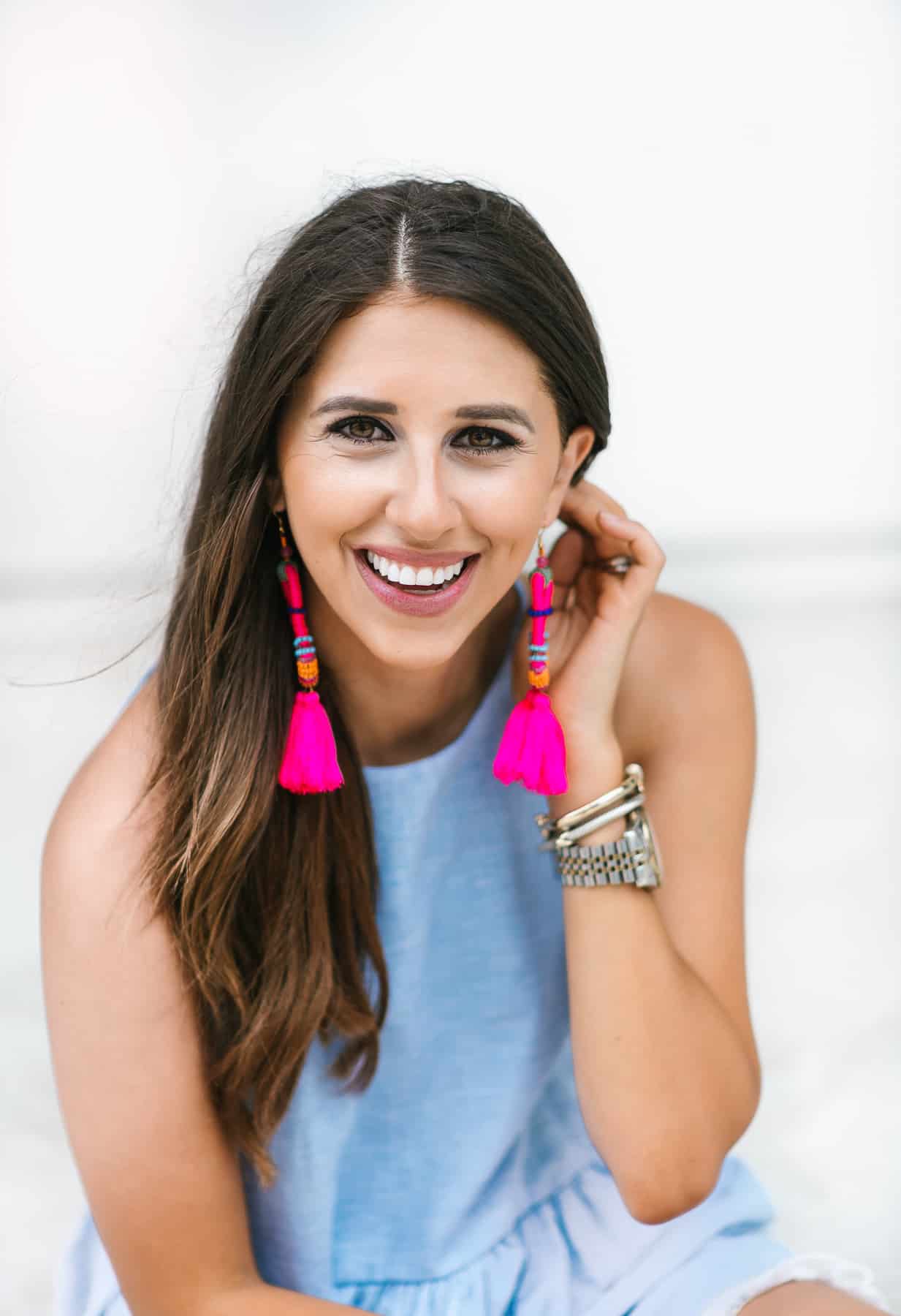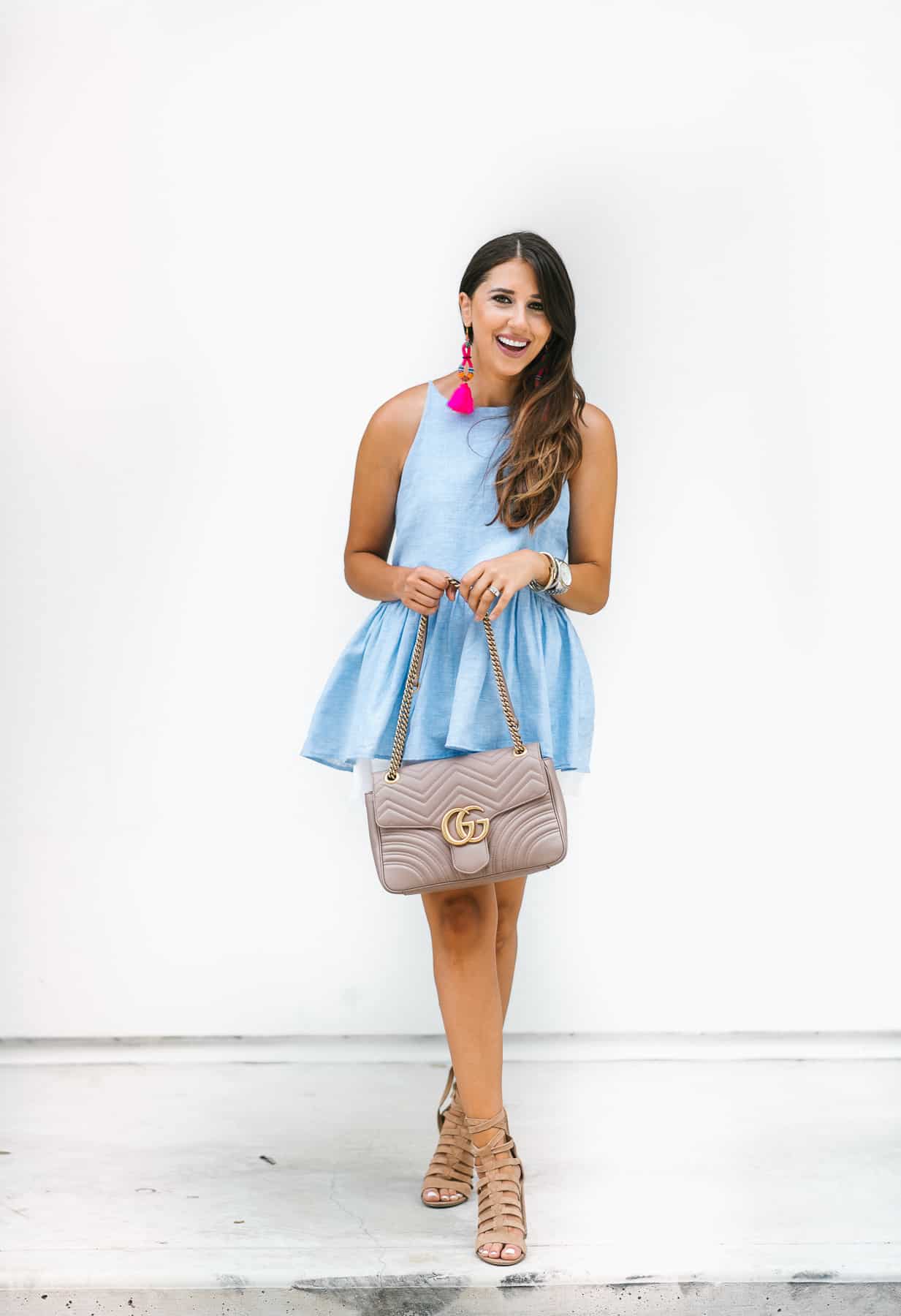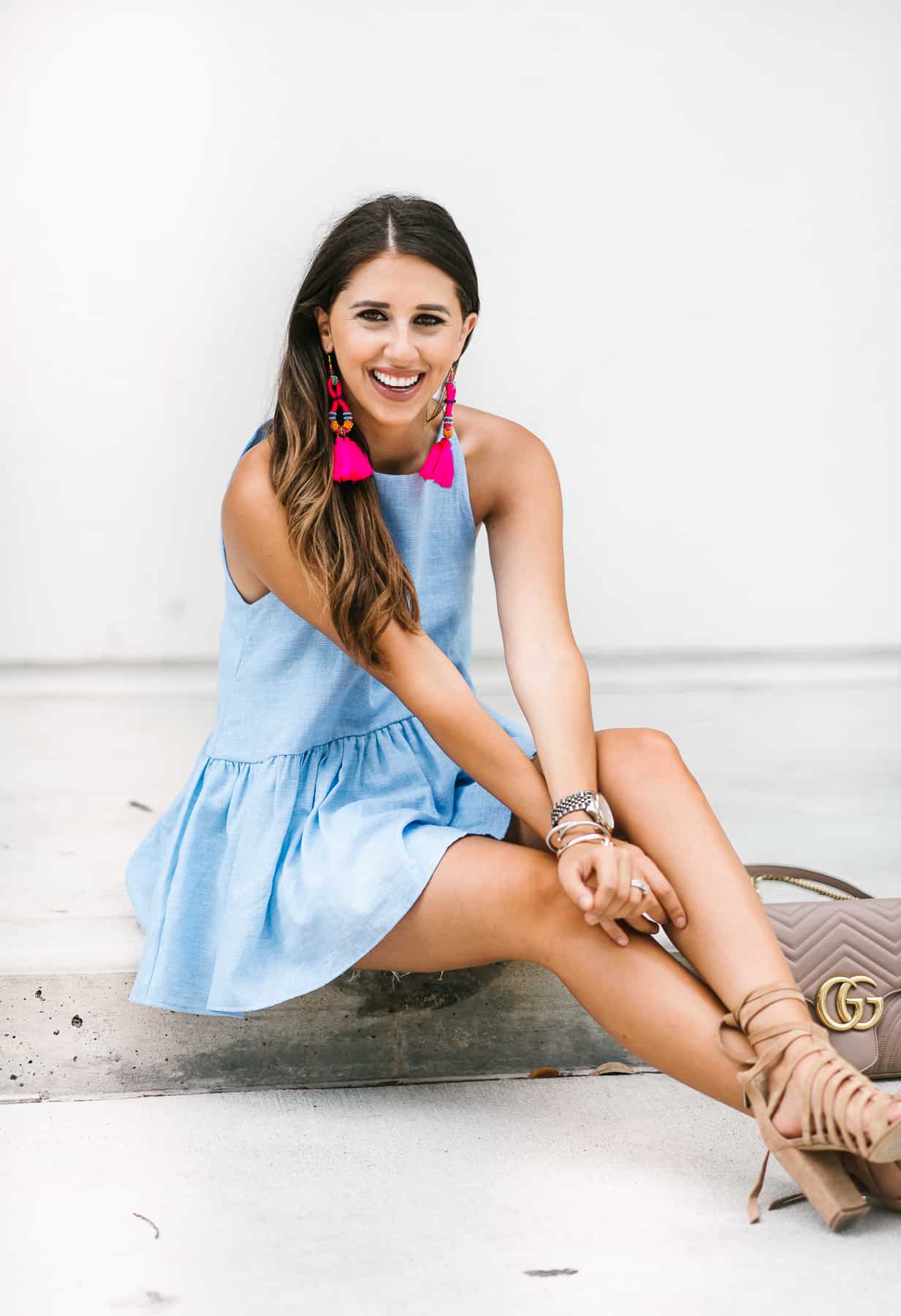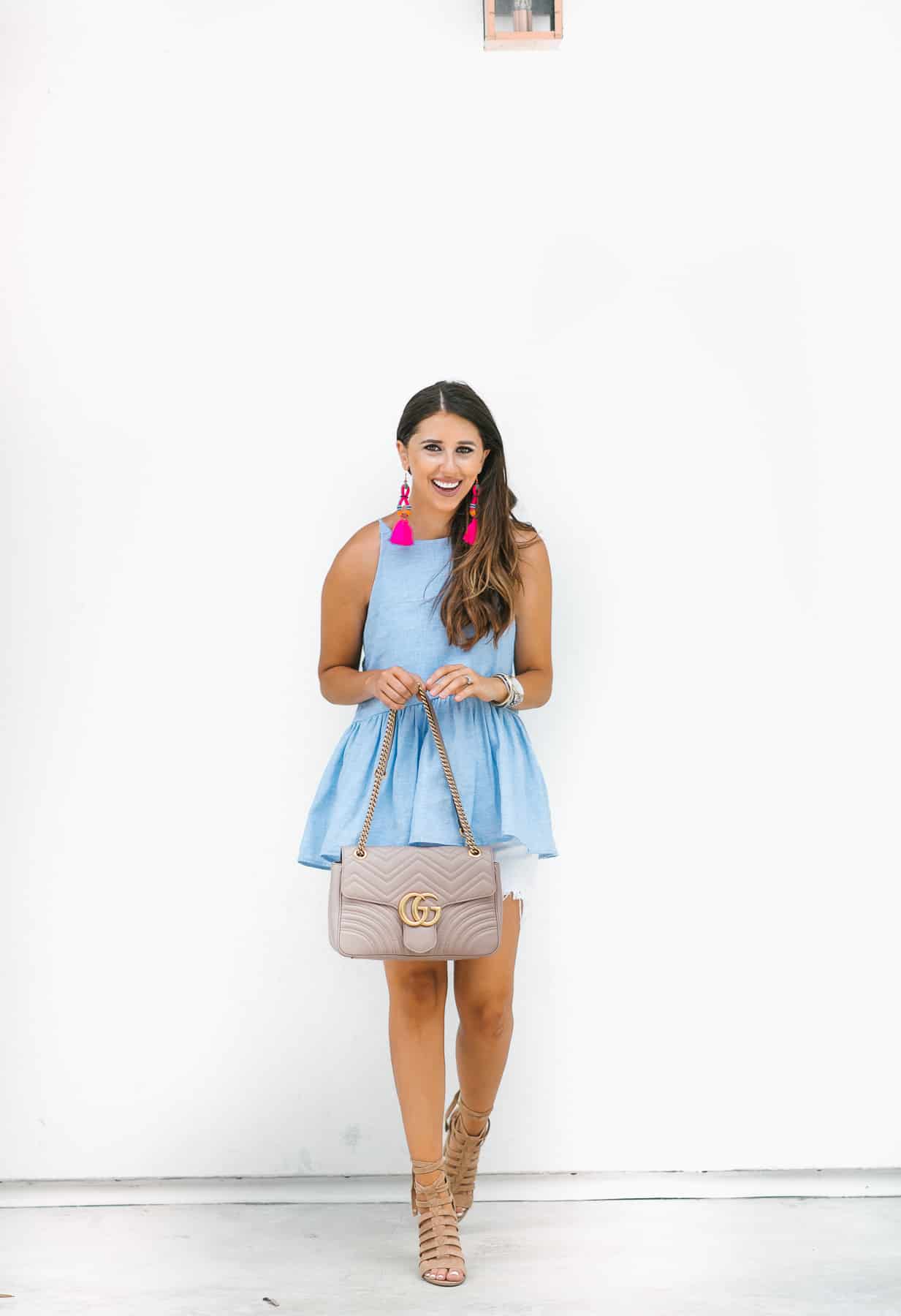 Top: BP | Earrings: Panacea | Shorts: Kendall + Kylie | Shoes: Sam Edelman  (SALE)
If I wait too long to share this look, everything will be gone, because the price for this top and earrings are unbeatable! Yes, both under $40, and both amazing pieces that I have been getting a good wear out of. First, this cotton linen top comes in 4 different colors and is darling for the summer. Sleeveless is my go-to on hot summer days, and I love that the peplum lets you hide the food baby. I sized down to an xs, but could have gone with a xxs as well! There is a lot of material in this shirt and another reason as to why I am surprised by the price!
These earrings are also another surprise to me. I am an all earring lover, I don't discriminate, and especially not against hot pink earrings. I immediately fell in love with these babes after finding them online and I have had a blast styling them! I also styled them in this IG post here. They are super light weight and perfect to bring your outfit a pop of color!