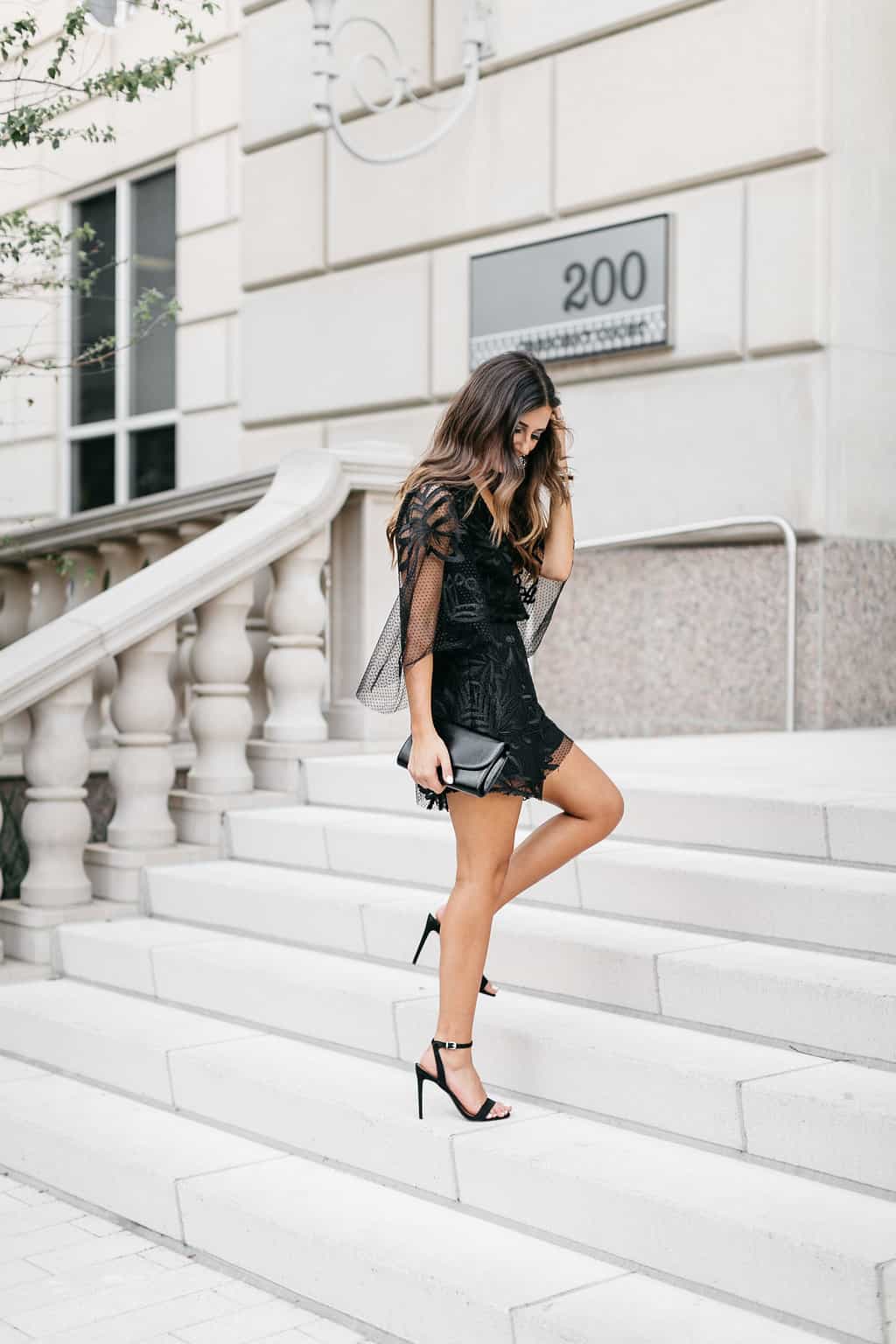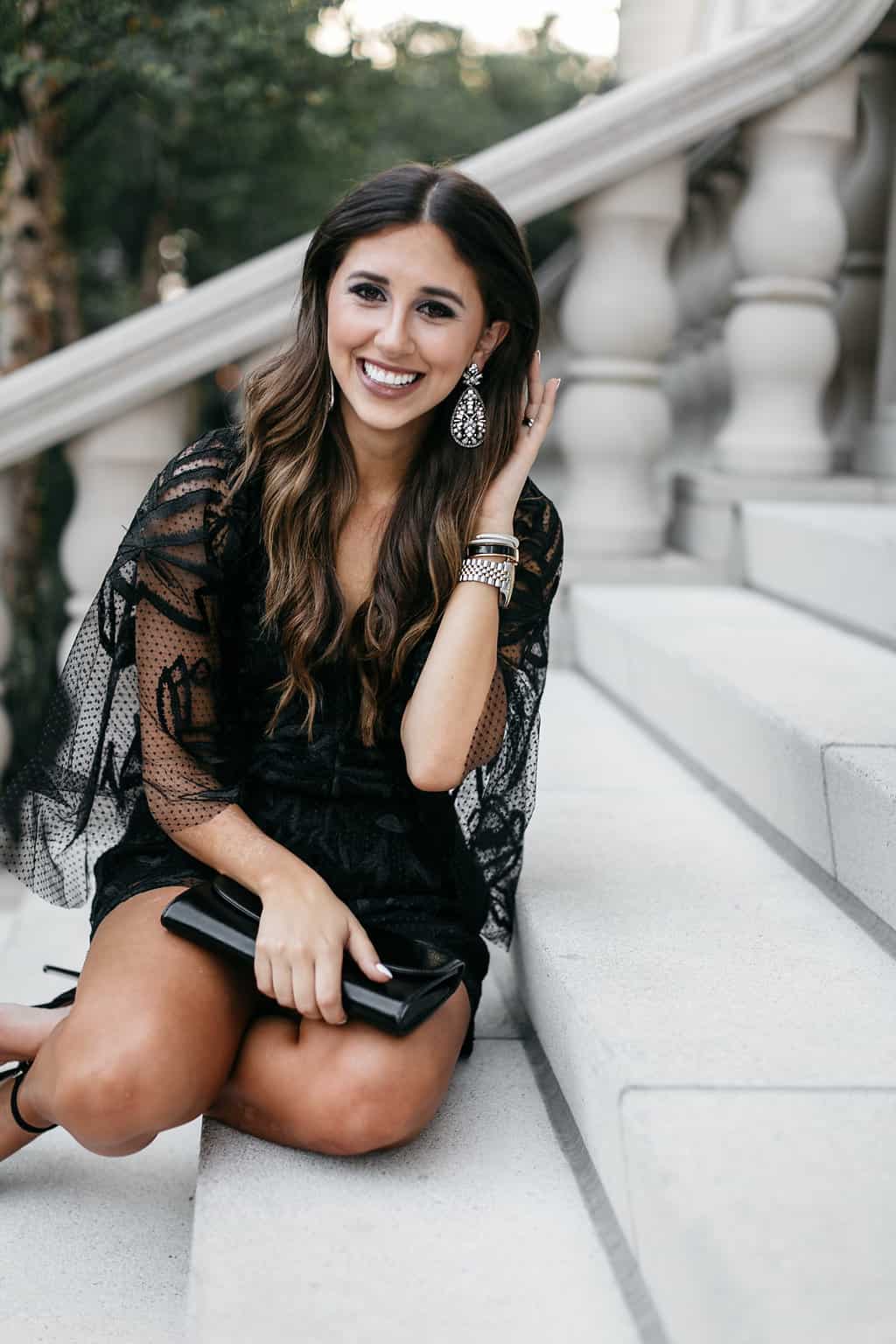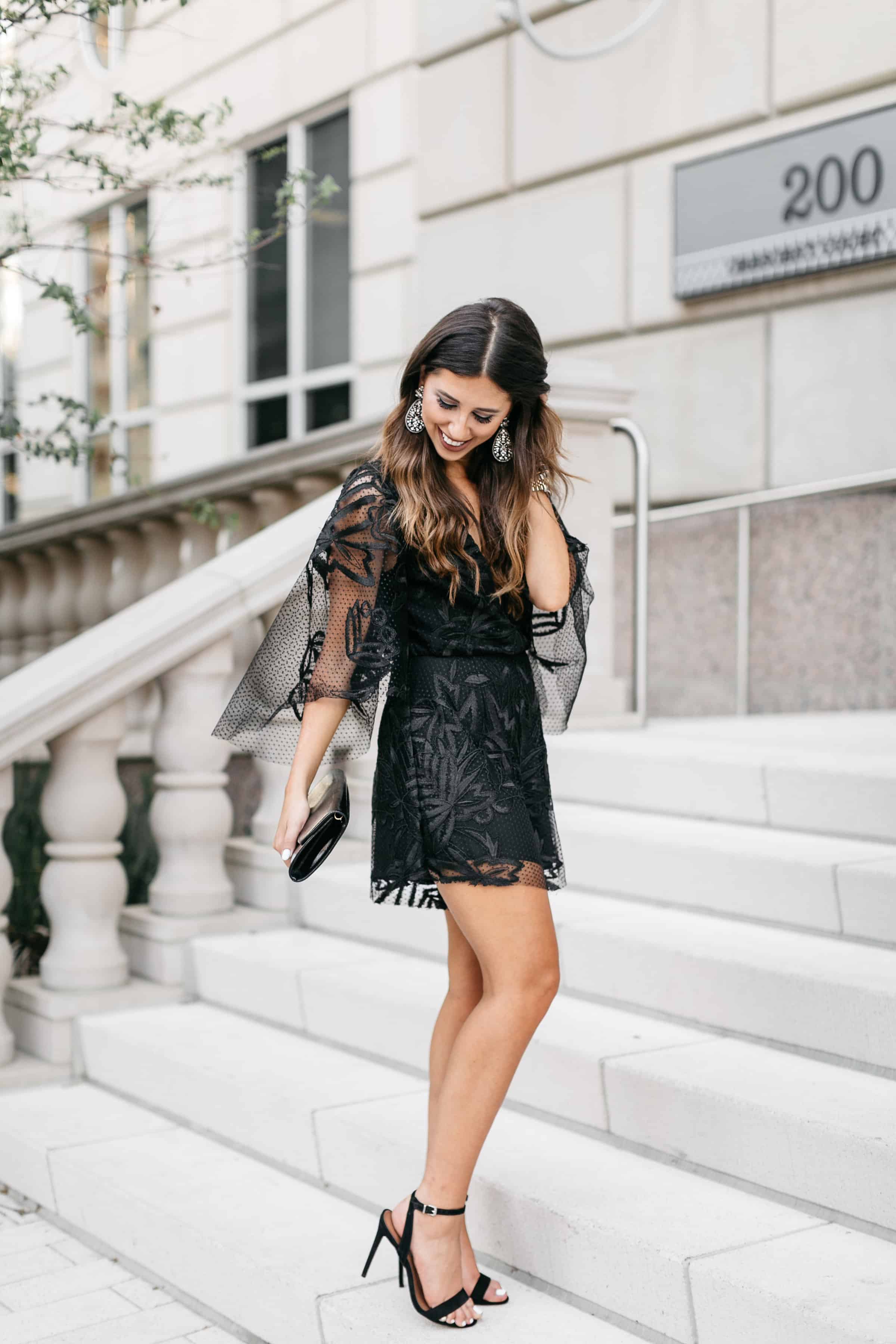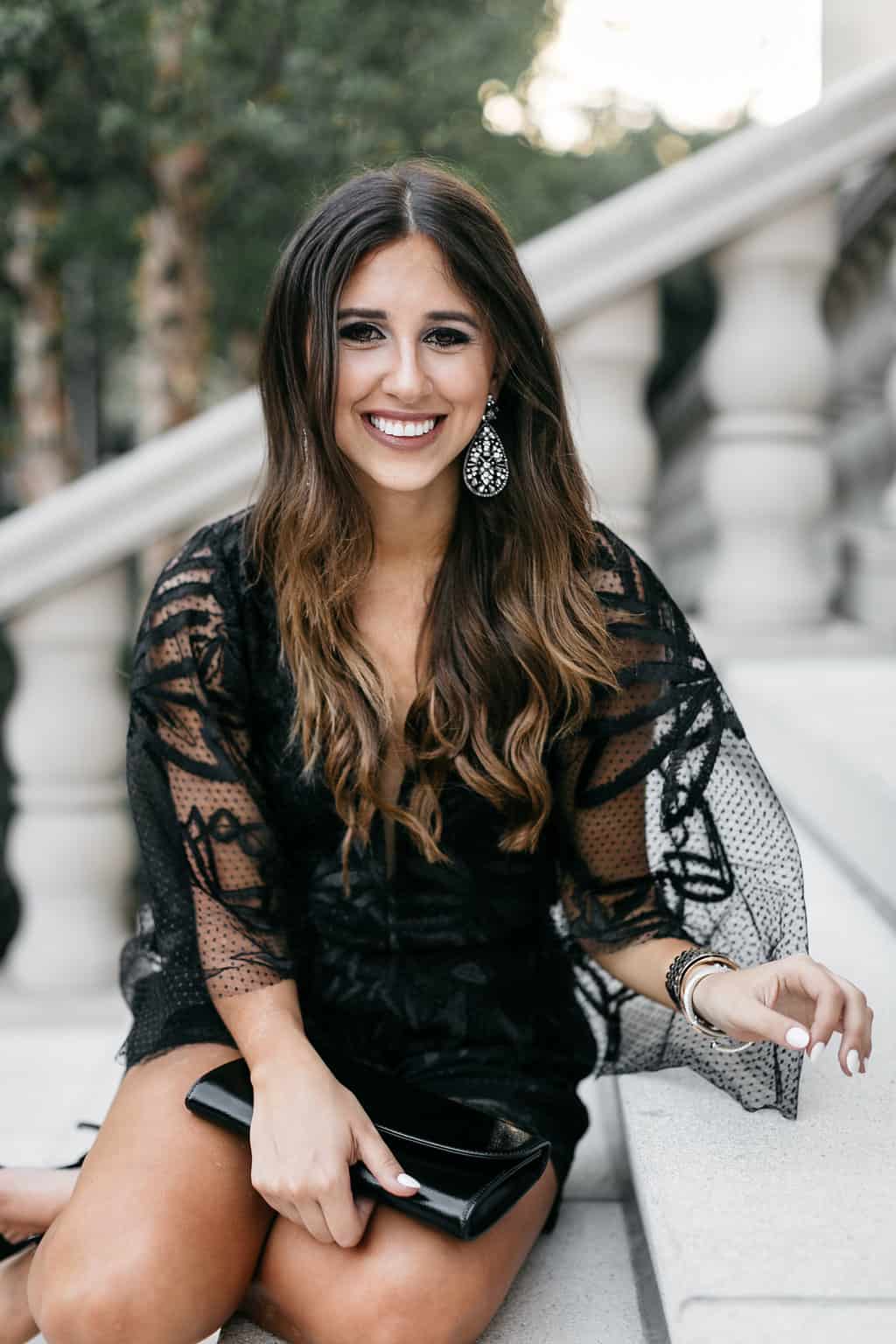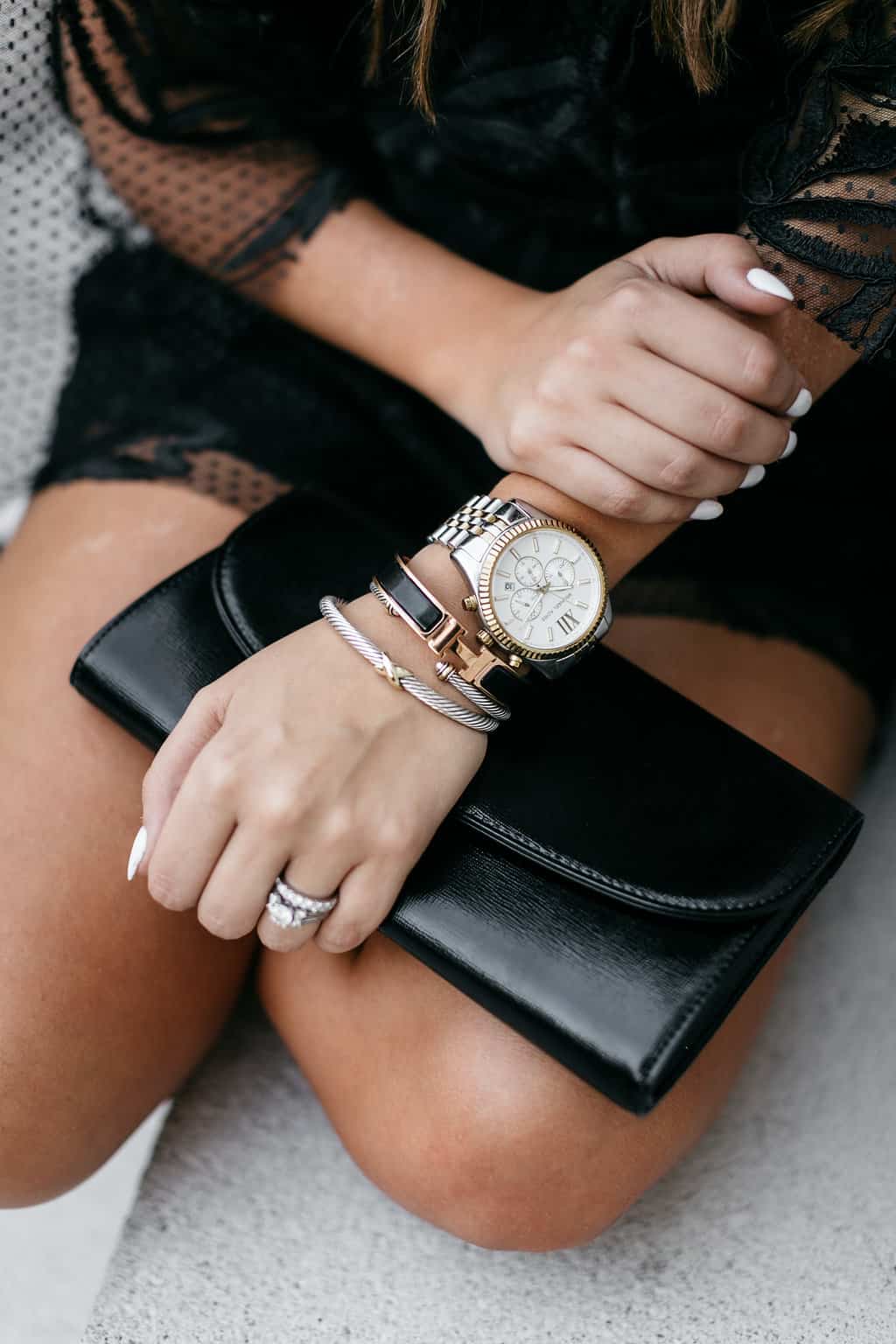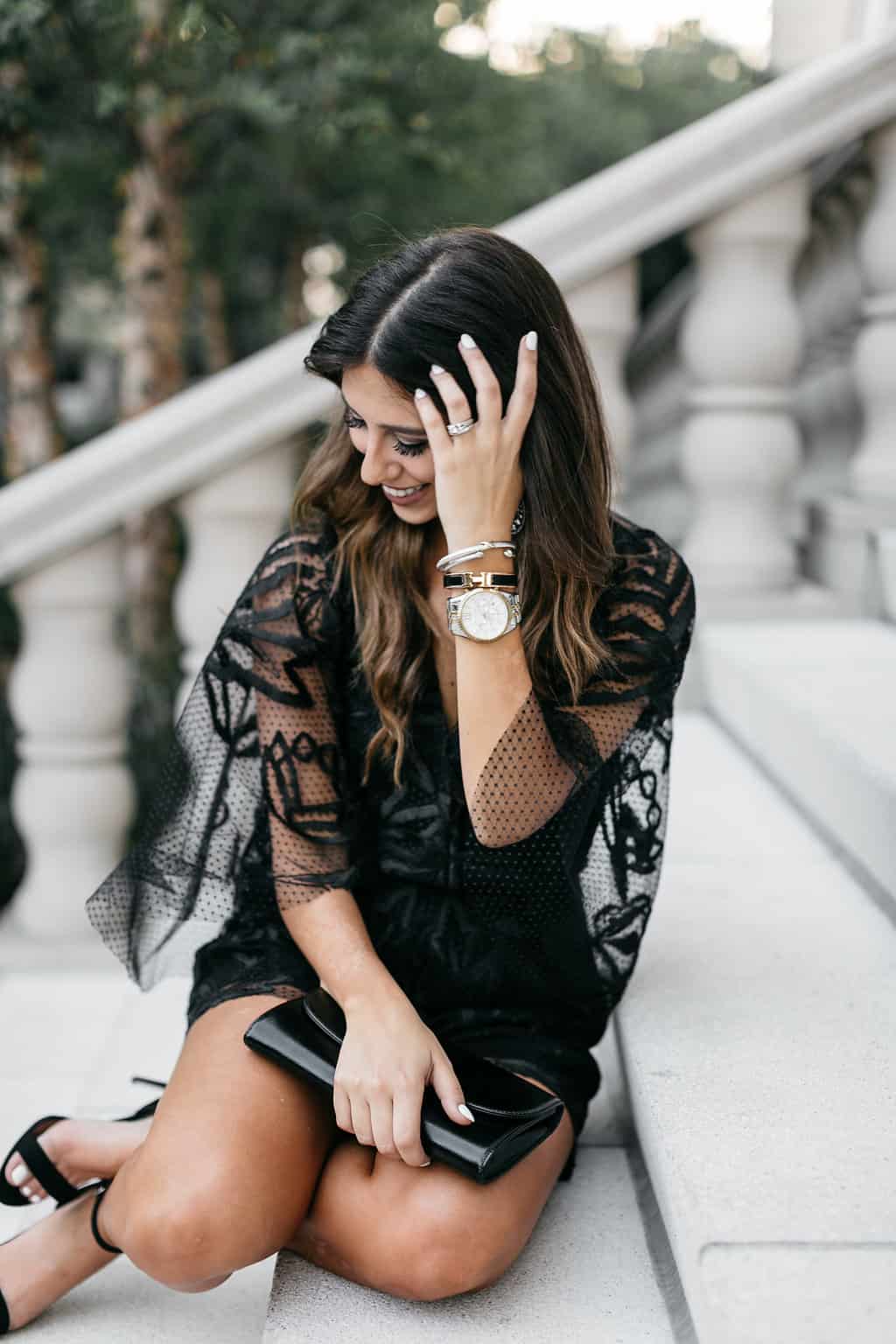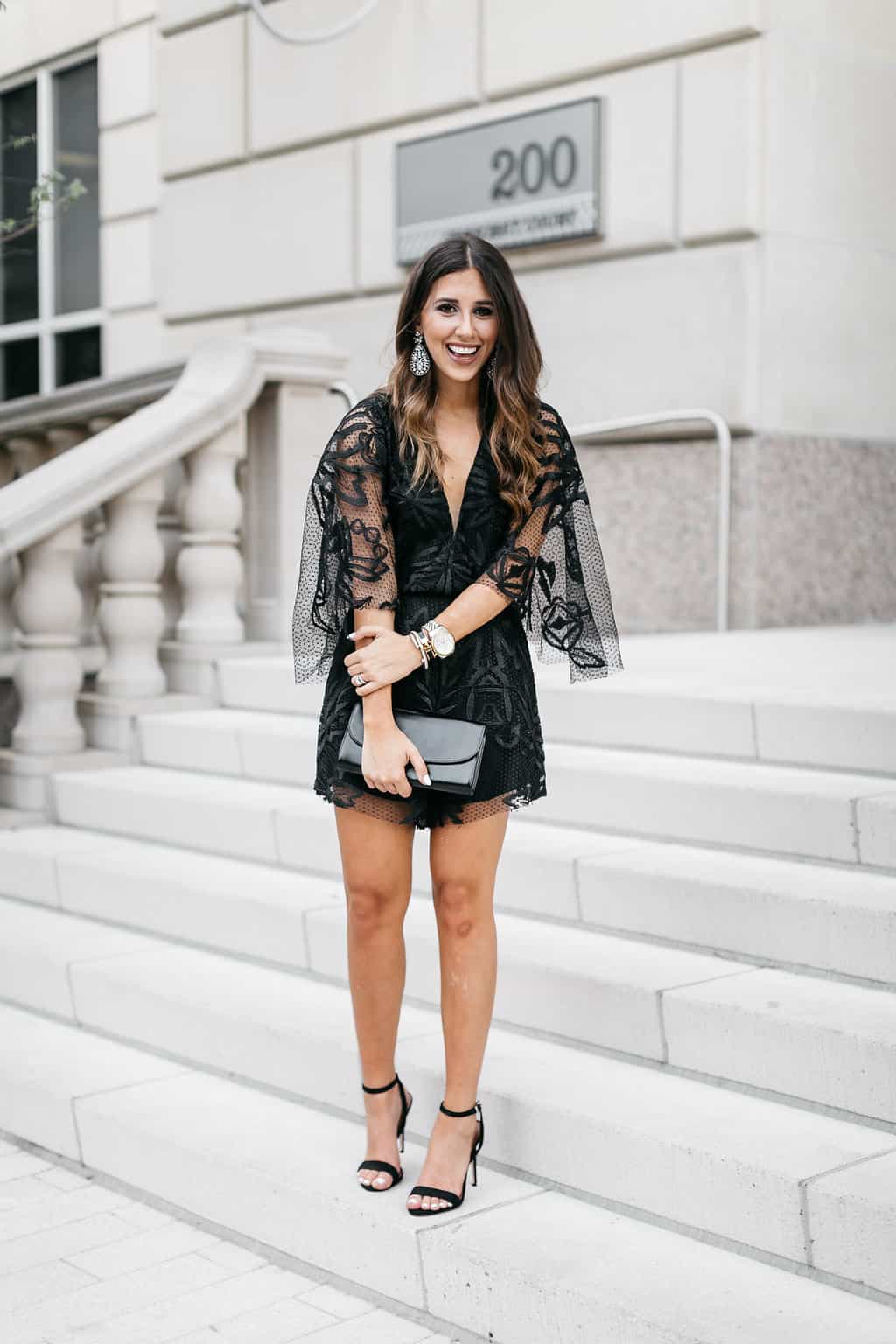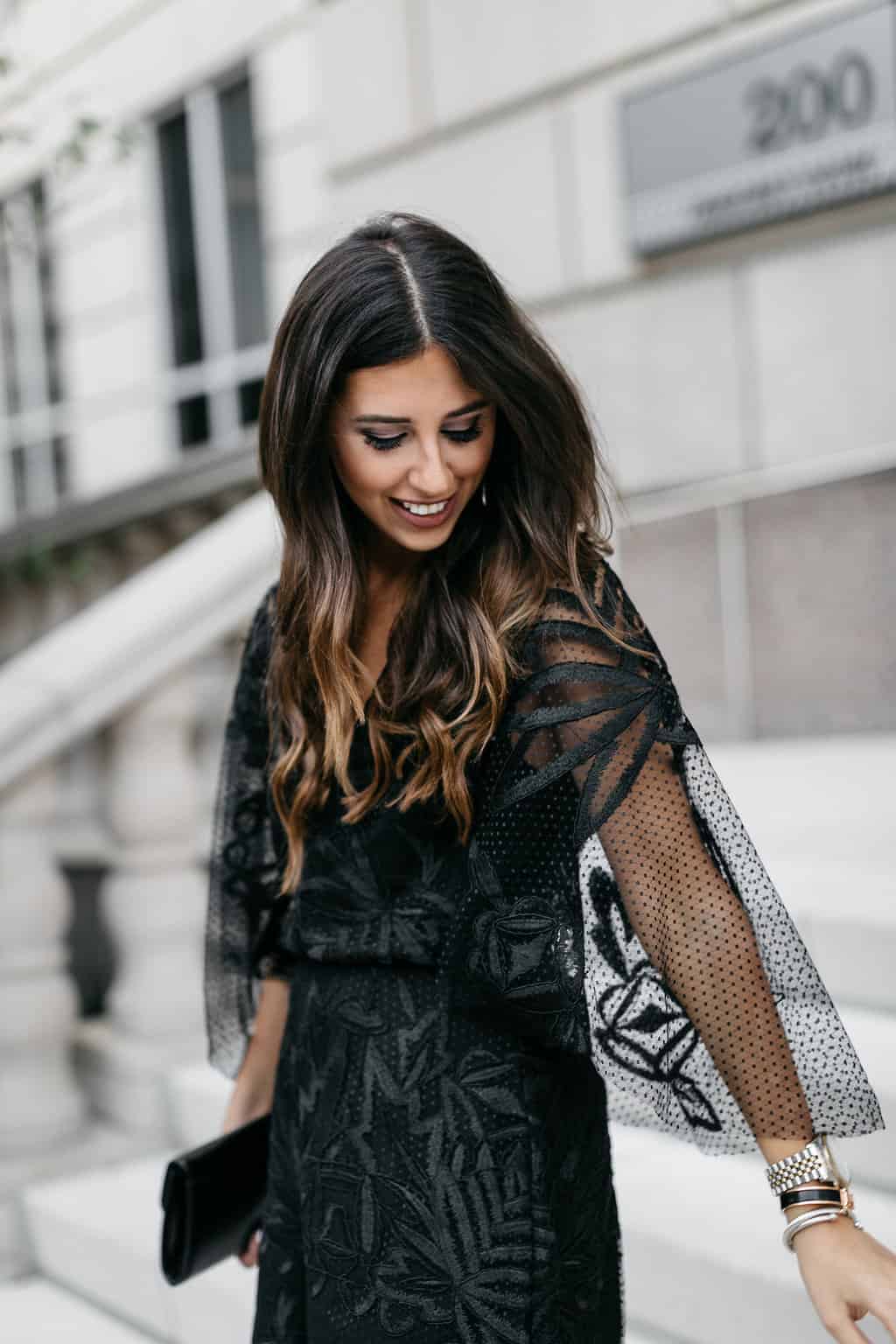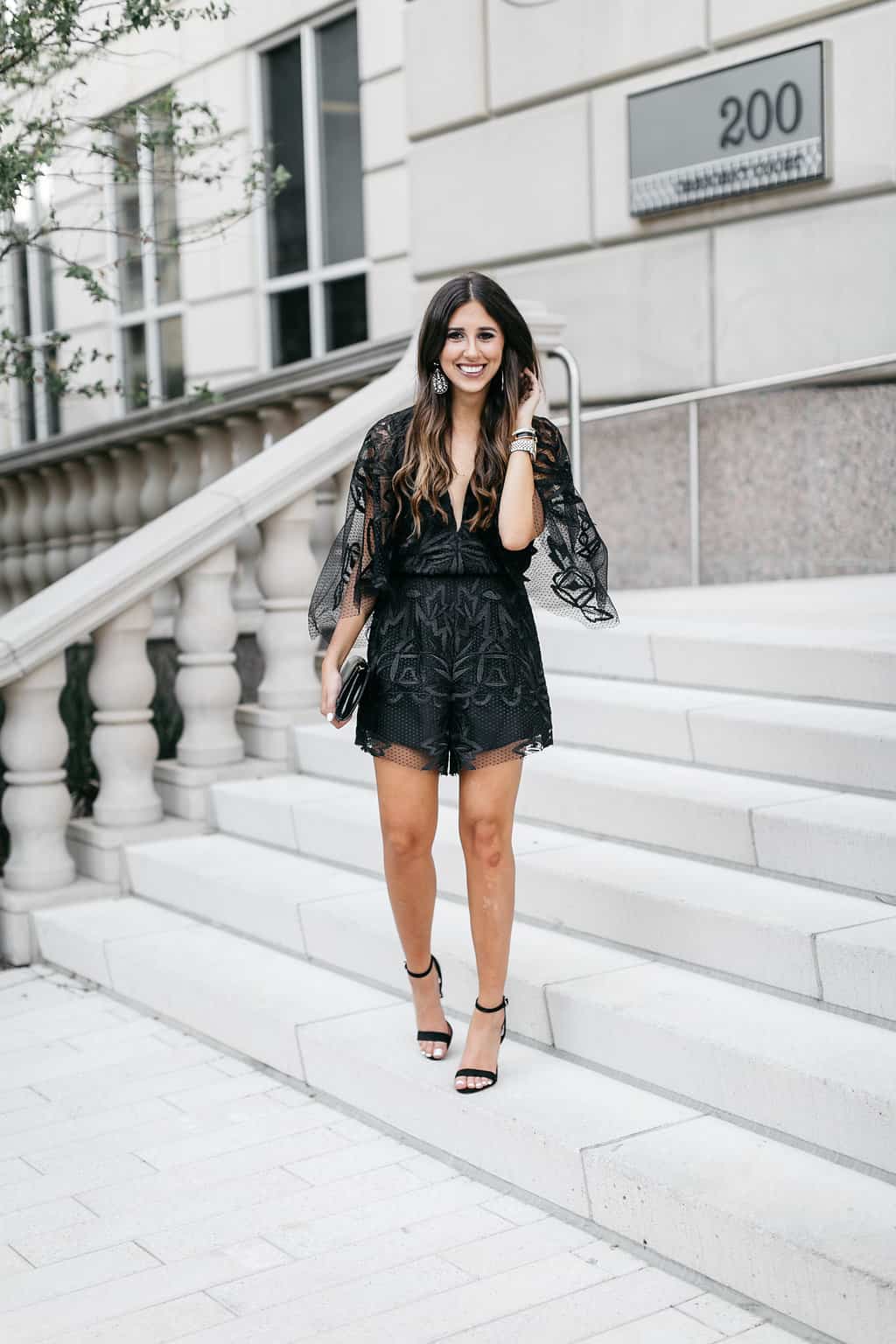 Romper: Stevie May | Shoes: Steve Madden | Earrings: Bauble Bar | Clutch: Halogen | Watch: Michael Kors | Bracelet: David Yurman | Bracelet: David Yurman 
Y'all, this fancy romper knocked my socks off and I was so excited that I actually had an event to wear it too. I was a little overdressed for the cocktail night this past weekend BUT I always believe it's better to be overdressed than under. It's been a while since a piece of clothing really made me excited, is that weird?! Everything from the dramatic sleeves, lace detailing, deep v cut was like woahhhh. I snagged it during the Shopbop sale but I do wish I would have sized down to an XS! I think this romper would also fit my question, "Can I wear a romper to a wedding" that I blogged here about. I also just snagged these shoes and I was a little disappointed in how much my feet hurt after the event. I mean they are super super cute and I don't own a black strappy heel but hopefully it was just me needing to break them in! I will let you all know if they become comfier as time goes on. I hate that sometimes you have to break in shoes lol! Why can't they be ready from the get got?
Today I am off to Florida with some blogger friends for a trip to 30a! I packed a ton ton ton of outfits so be sure to follow along so I can share with you! I am gone for a week and if you know me by now, that's an insane long trip in the #raadstravel terms. I also will be missing my hubby and puppy lots! Ted has been working all week so we haven't had much time together so lots of face timing will be happening. Ted is so much fun, I wish I could put him in my pocket and take him everywhere with me! Weird again? Lol sorry y'all! Have a happy Thursday babes. Thanks for stopping by.