Banff Calgary Travel Diaries

Sweater: Topshop | Jeans: Wit and Wisdom | Boots: Sam Edelman | Jacket: Leith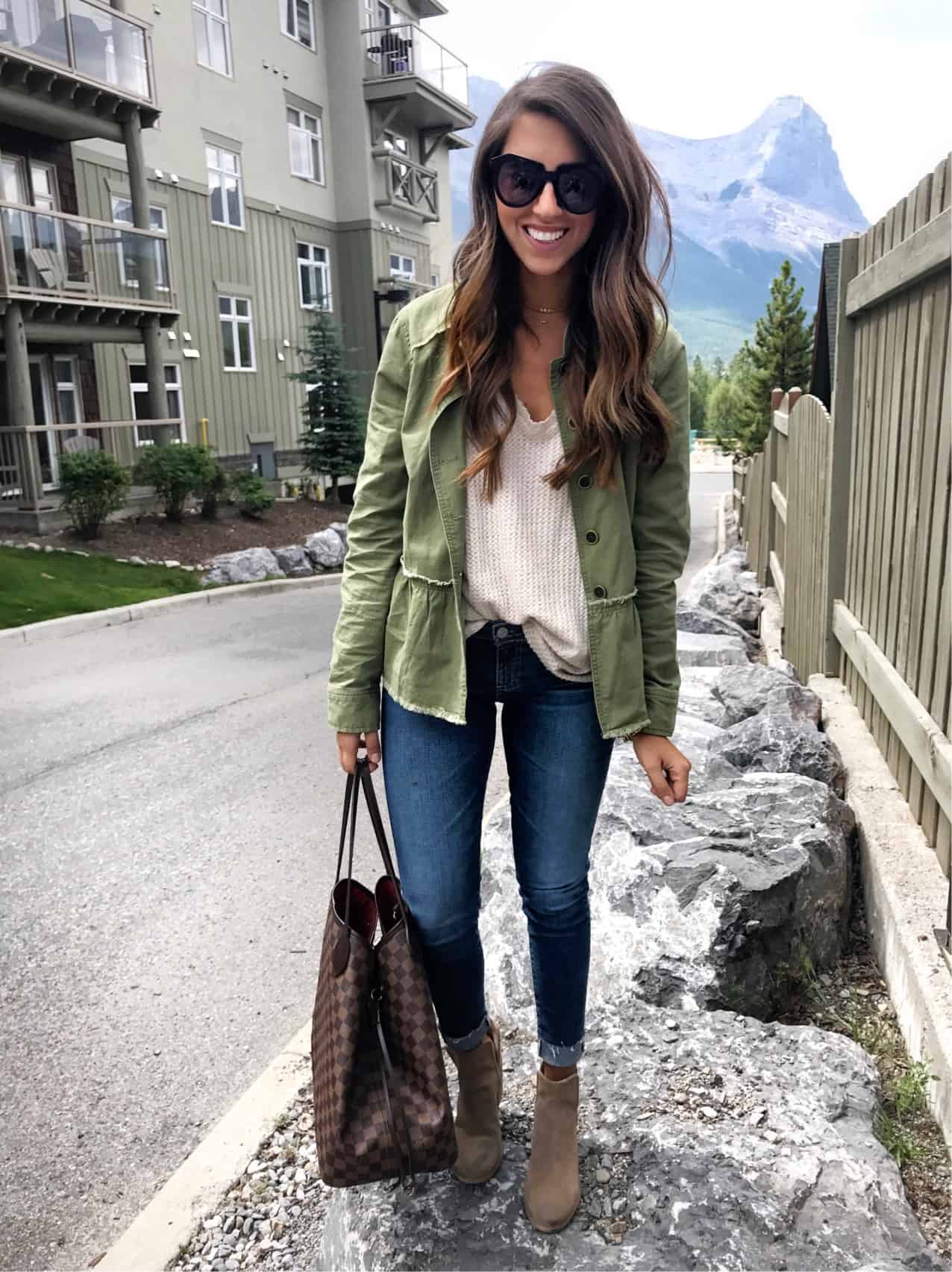 Thermal: Socialite | Jacket: Caslon | Jeans: AG Jeans | Boots: Hindge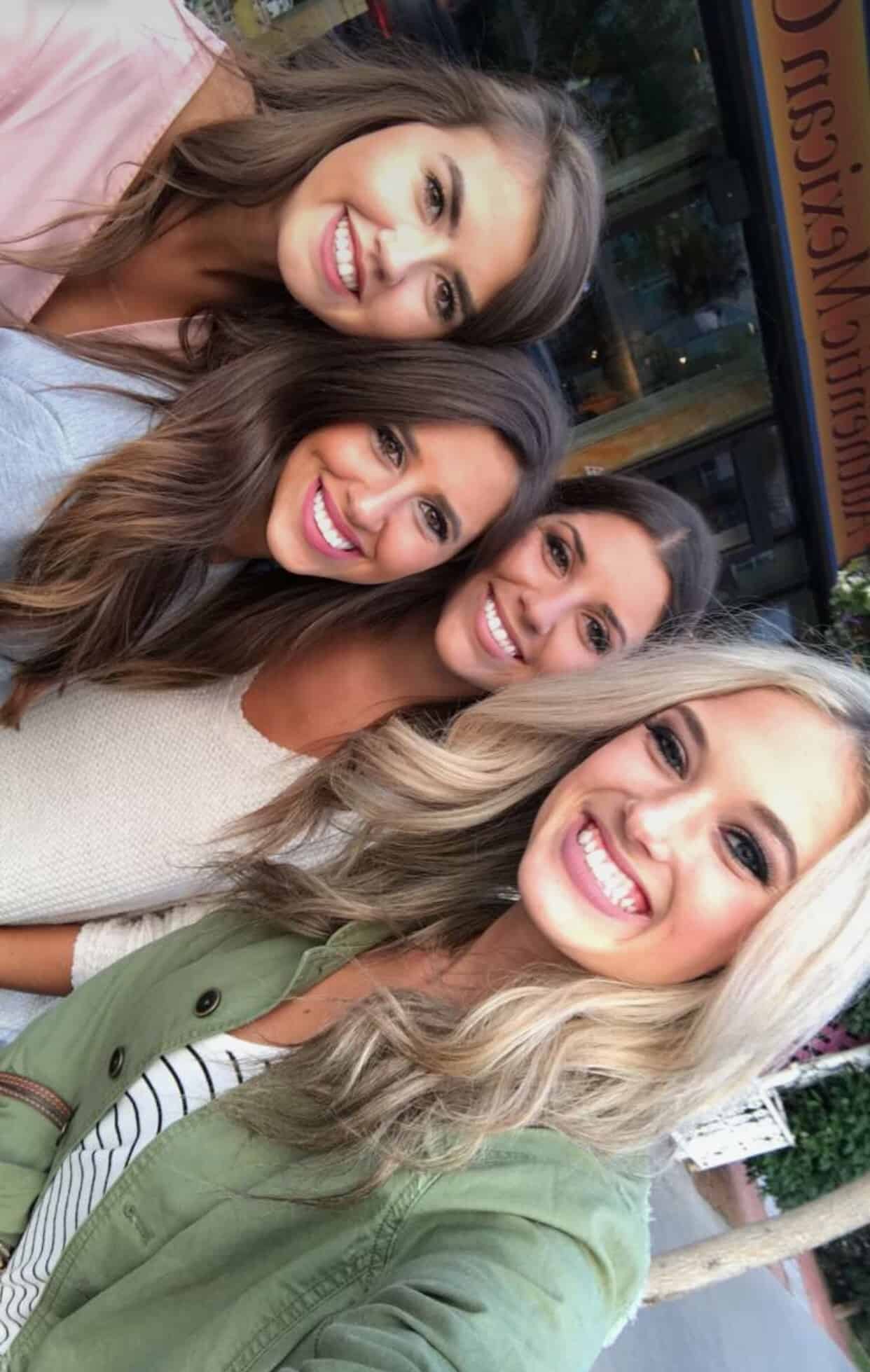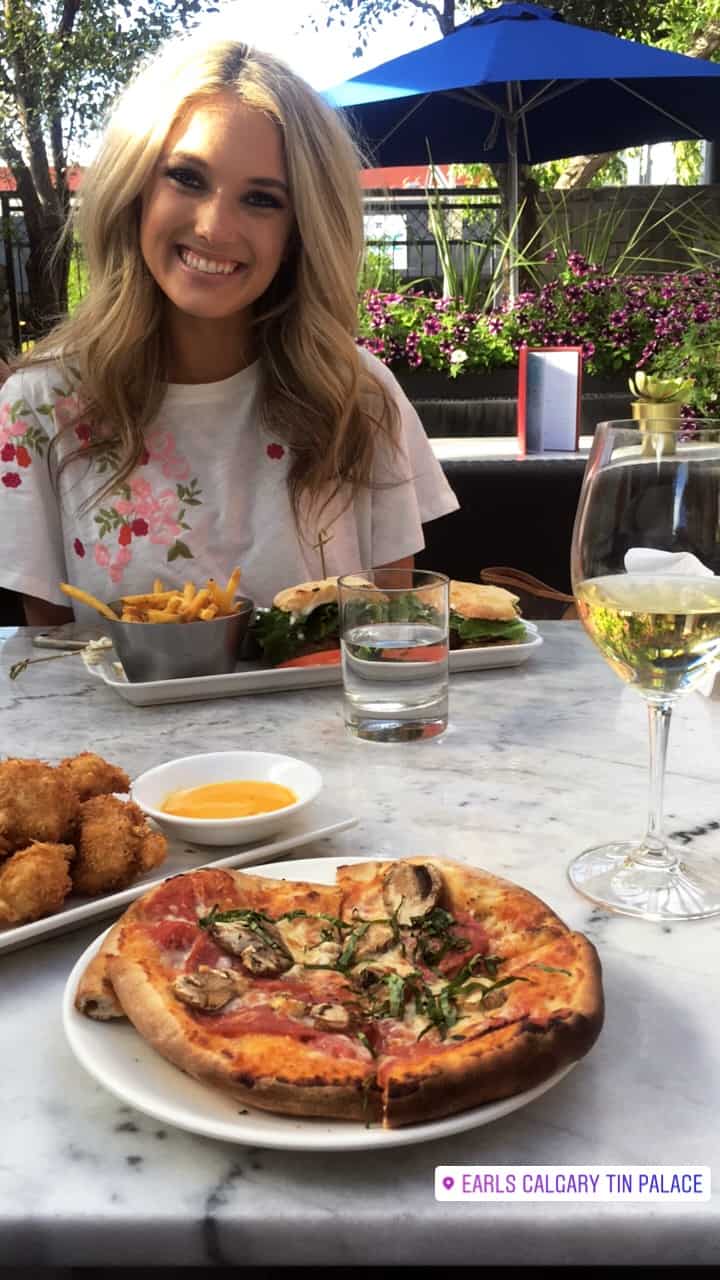 Sweater: Love by Design | Jeans: Wit and Wisdom | Shoes: Sam Edelman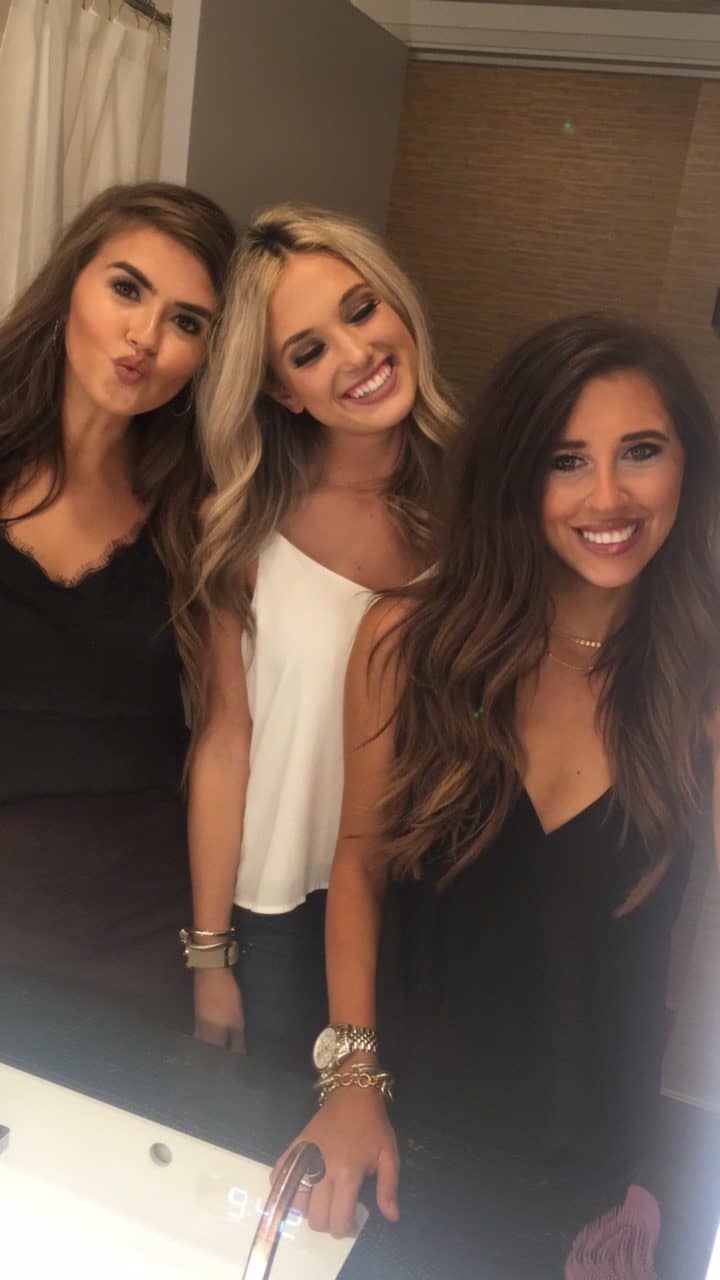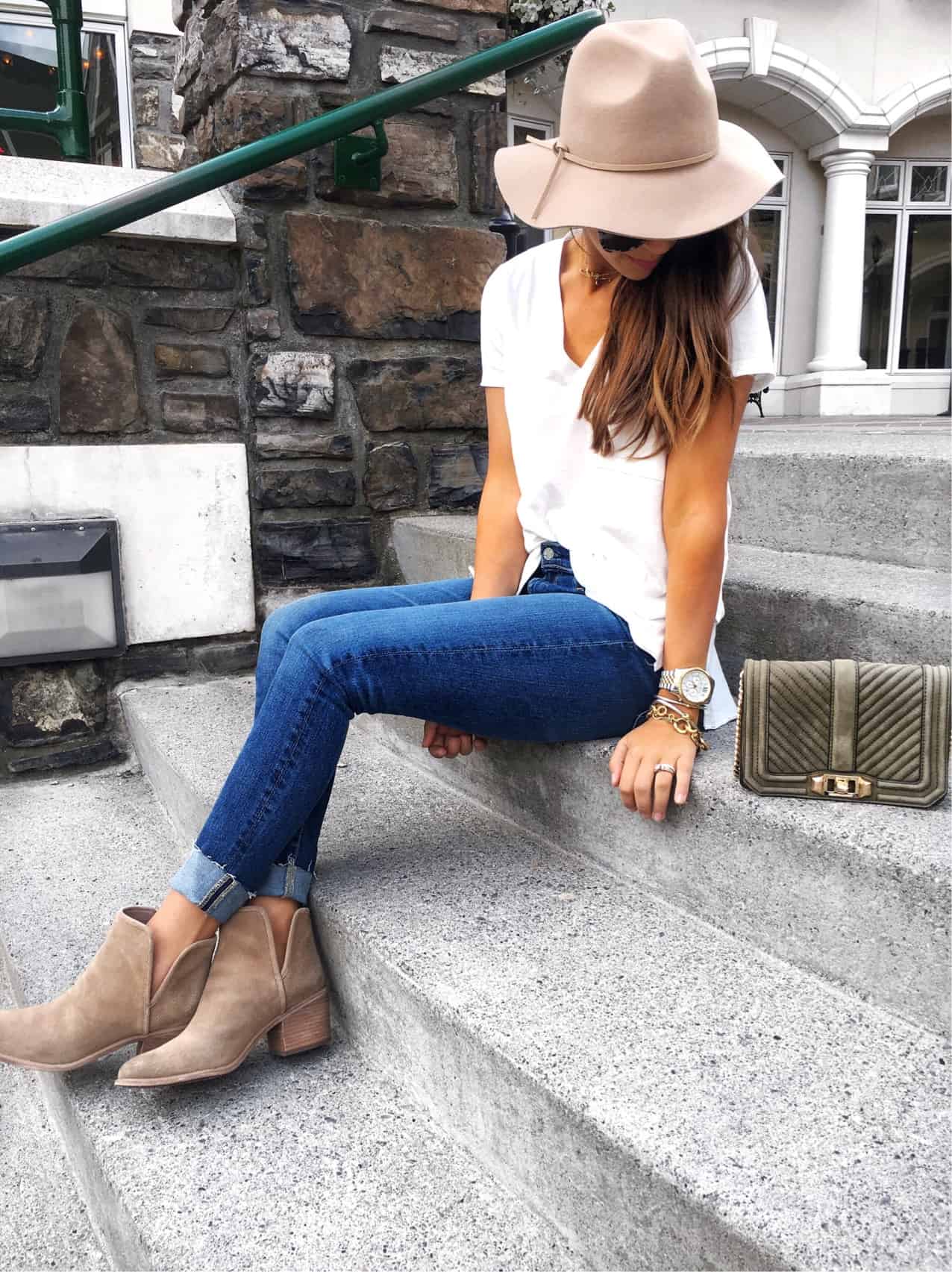 Tee: Lush | Jeans: AG Jeans | Boots: Hindge


Shirt: Wayf |Jeans: AG Jeans | Bag: Sole Society  | Necklace: Bauble Bar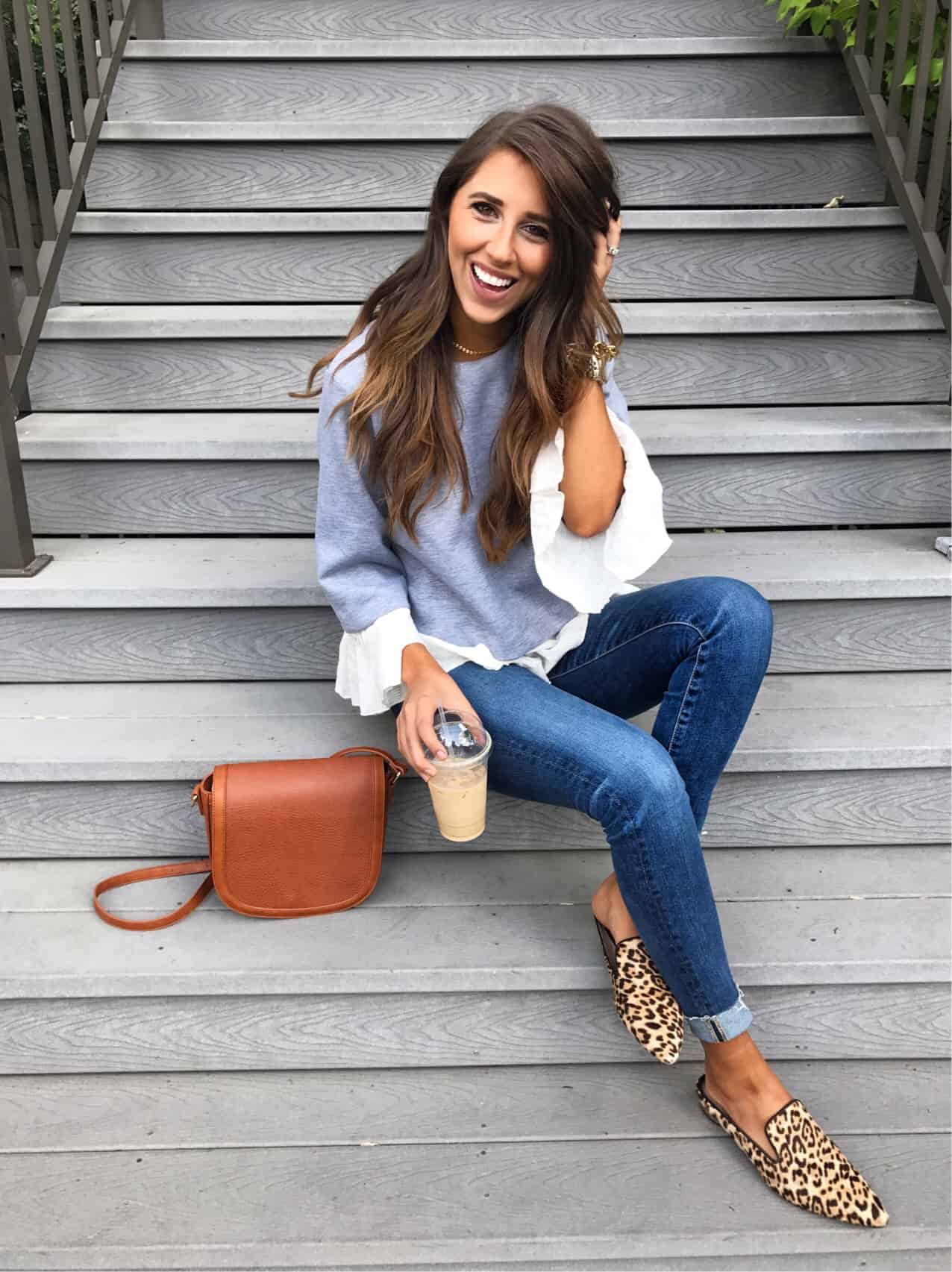 Shirt: Halogen | Jeans: AG Jeans | Shoes: Sam Edelman | Bag: Sole Society

Blackstone Mountain Lodge by Clique : This place is so stinking cute! It is surrounded by other lodges that all had the same cozy feel to them. We stayed in Canmore and the location couldn't of been better since it was only about a three minute drive into the town center which was filled with little shops and a ton of resturants! It is about an hour drive to Lake Louise so we stayed up there all day and came back in the evening. The drive to Banff is only 25 minutes from our hotel which we loved! Im glad we stayed in Canmore since Banff can be very crowded with tons of tourists! We got a good deal through the Hotel Tonight app.
Hyatt Regency Downtown Calgary: After staying three nights in Canmore, we decided to drive back to Calgary to check out the city life and it did not disappoint! We loved staying at the Hyatt since it was located right in the middle of downtown and so close to so many shops and restaurants! I would highly recommend this place if you are staying in Calgary!

Breakfast:
Poppy Brasserie: This restaurant is actually located inside the Fairmont on Lake Louise that had such a beautiful view. We ate at the brunch buffet and I was a big fan since there was so many options to choose from.  Highly recommend after your canoe ride on the lake!
Tooloulous: This cute little place in Banff was all the rave from the locals so we had to check it out. The line was actually out the door but we decided to wait and only took about 25 minutes to be seated but it was so worth it! There were soo many choices, I have never seen a breakfast menu that large before.
Rocky Mountain Bagel Company: This place was also the talk of the town! Who knew bagels were such a favorite! There was a little bit of a line but nothing too bad. I got the breakfast lox bagel and if you're a fan of salmon then I would recommend this!!
Yellow Door Bistro: The cutest brunch spot I ever did see! I was obsessed with the decor in this place, it is so cute! I got the continental breakfast which included all the basics (bacon, eggs, potatoes, toast) and it was actually my favorite breakfast I had eaten all trip!
Lunch/Dinner:
The Grizzly Paw Brewing  Company: This was the first place we went to when we got into Canmore. We sat outside on the patio and it was such a cute setting in the middle of the town center.
The Wood Restaurant and Grill: We sat outside and it was so beautiful with all the mountains surrounding us. The food was super yummy, I had a veggie sandwich. There drink selection is good too!
Graze: This place was alright, nothing too special. The service was slow and the food was pretty basic. We didn't love it but didn't hate it.
Tavern 183: We went on a friday night and they had a live band which I loved. The outdoor patio was nice too. It was pretty chilly but they had heat warmers! I loved the chipotle chicken tacos and the white sangria!
Earls: Okay this was the cutest place of the trip, if you go, you must sit outside. The patio is the cutest and is filled with beautiful flowers. We went for happy hour and I got the margarita pizza, coconut shrimp and of course it wouldn't be HH without some white wine!

Lake Louise: This spot is so beautiful its hard to put into words. The canoe ride is a must! Although it is pretty pricey, it is so worth it! I would recommend going as early as you can because it gets very crowded! Make sure to keep your life jacket on or else they will come out to you on a speed boat and tell you to put it back on like they did to me!! haha! Anything for a perfect instagram picture! The Fairmont hotel is located right on the lake and it is stunning! Great for pictures! There are also many hiking trails around the property which we went on one! It was about a 30 minute hike to the Fairmont overlook which was beautiful! They also have a "teahouse" hike which you can hike up to a tea house. We didn't do it but sounds fun!
Lake Moraine: Sadly we didn't get a chance to go here but I've heard nothing but great things about this lake! If you get the chance to go then do it because I heard the views are breathtaking!
Banff Gondola: We decided to take a ride up the Banff Gondola because we heard that the view was amazing! It took less than five minutes to get up there, I would recommend going early to avoid long lines. We went around 9 and we went right to the front. Once we were at the top, the views were amazing! There are also some cafes and a nicer restaurant if you wanted to grab a bite to eat!
National on 8th : This is a rooftop bar in downtown Calgary that we were told to go to by some locals! Once we first walked up to it there was a huge line to get in so we decided to go to a bar across the street and grab a drink. The line went down after a bit so we were able to go in! The views from the top were pretty cool since it is surrounded by all the tall buildings! They were playing throwback music all night which I was all about!
Town of Banff: This little town is so cute! After eating breakfast we got to walk around and see all the little shops and other restaurants. I wish we got to spend more time here because there is so much to do!