Traveling With Nordstrom Men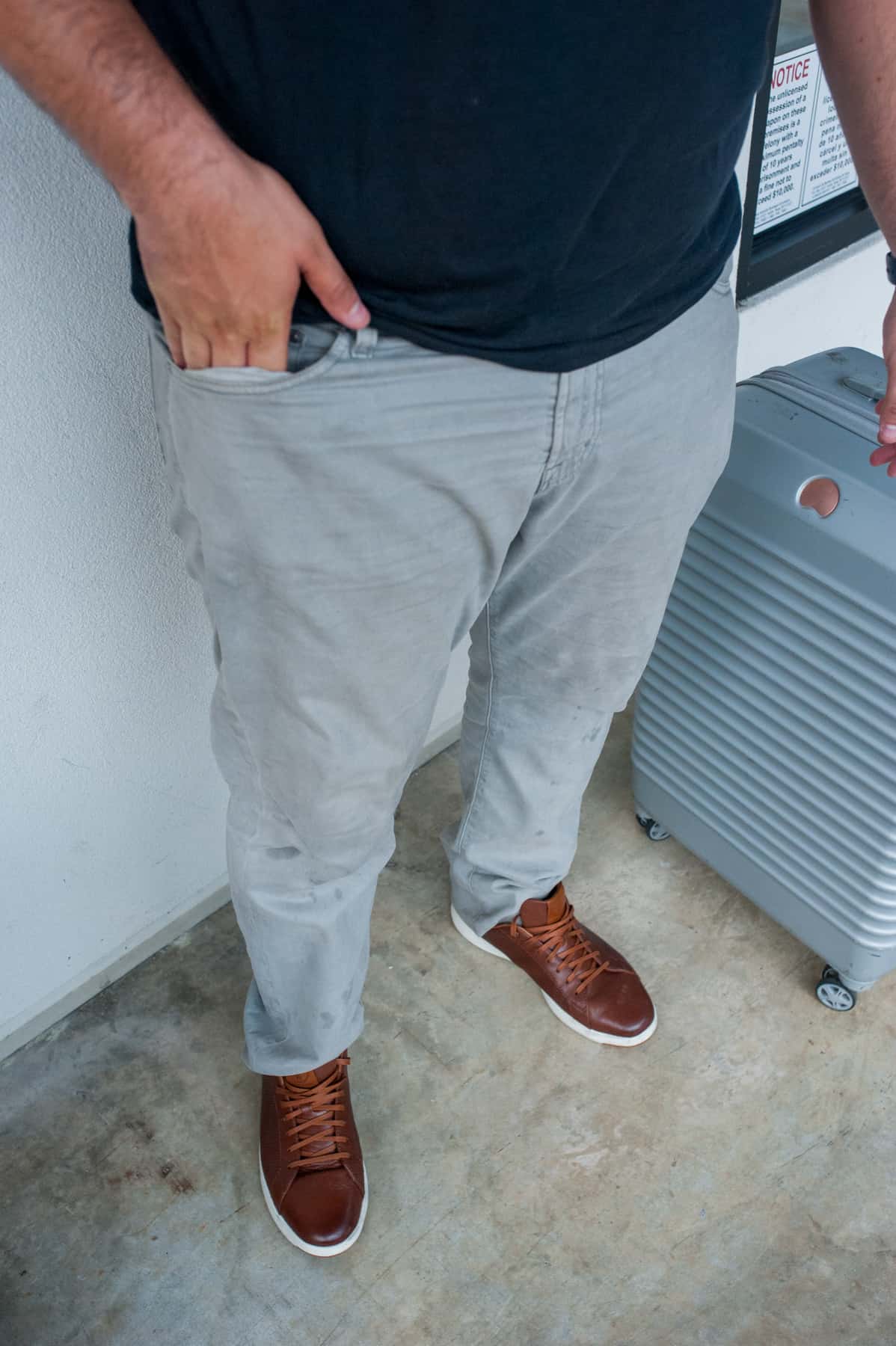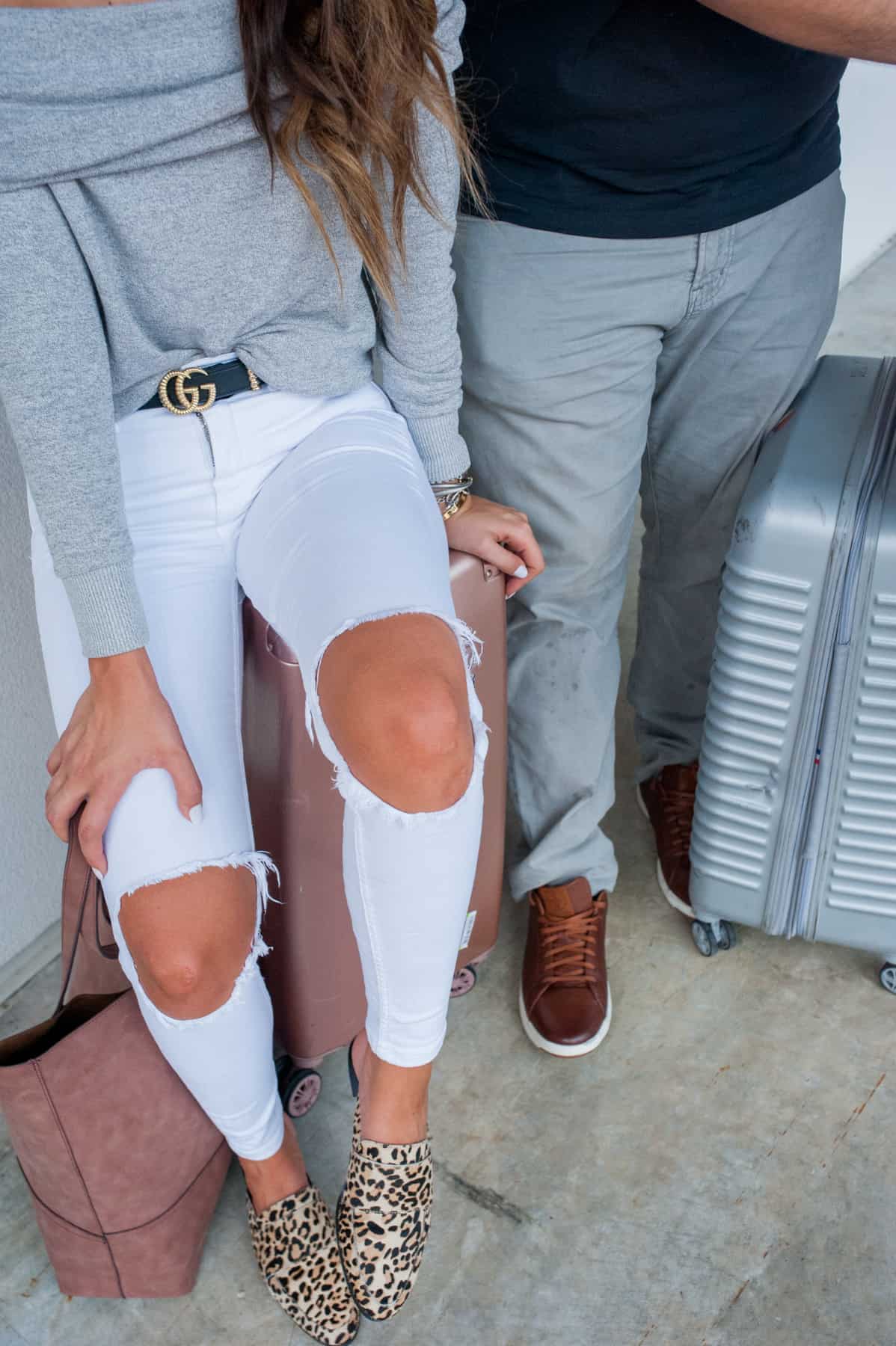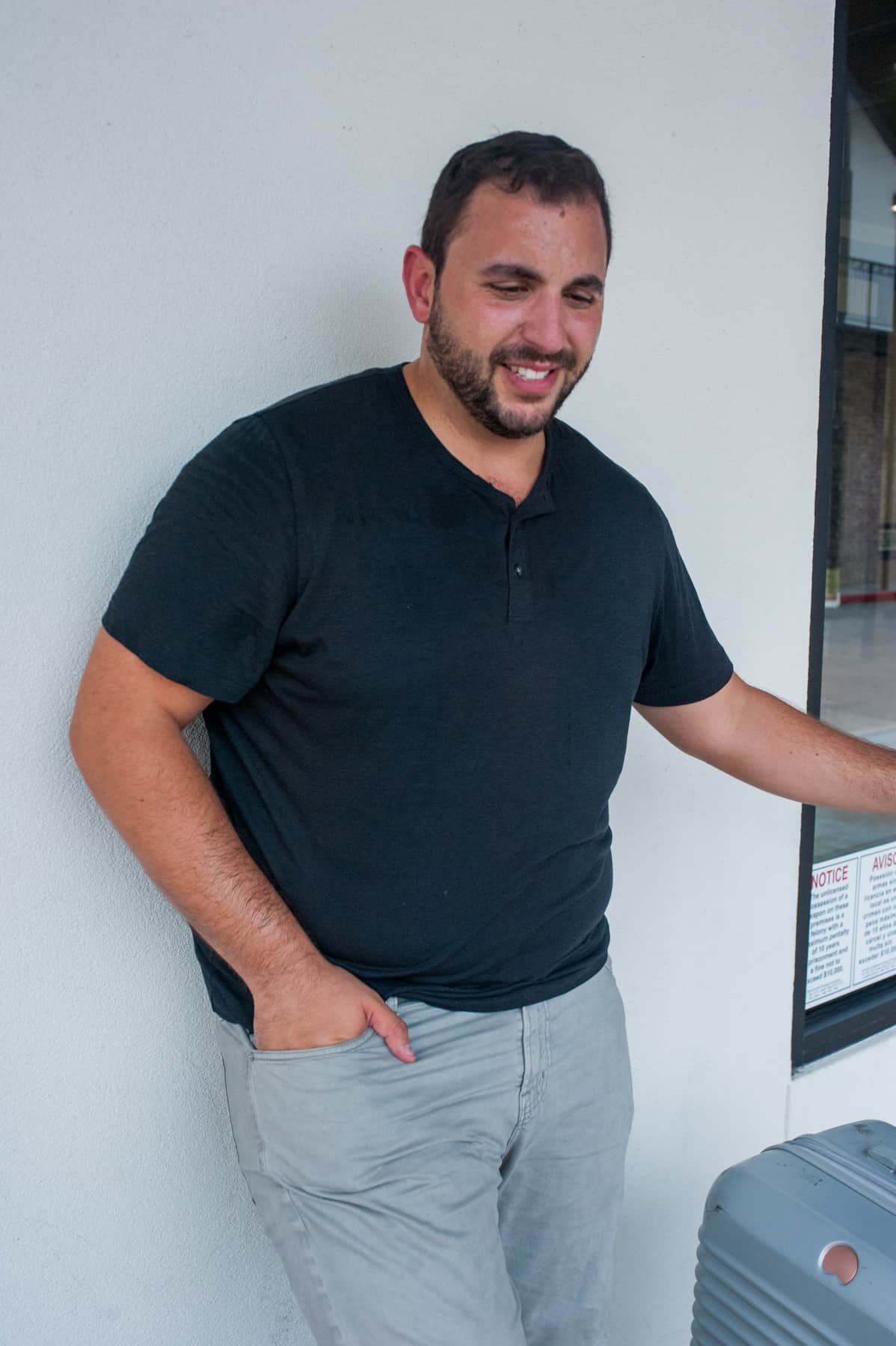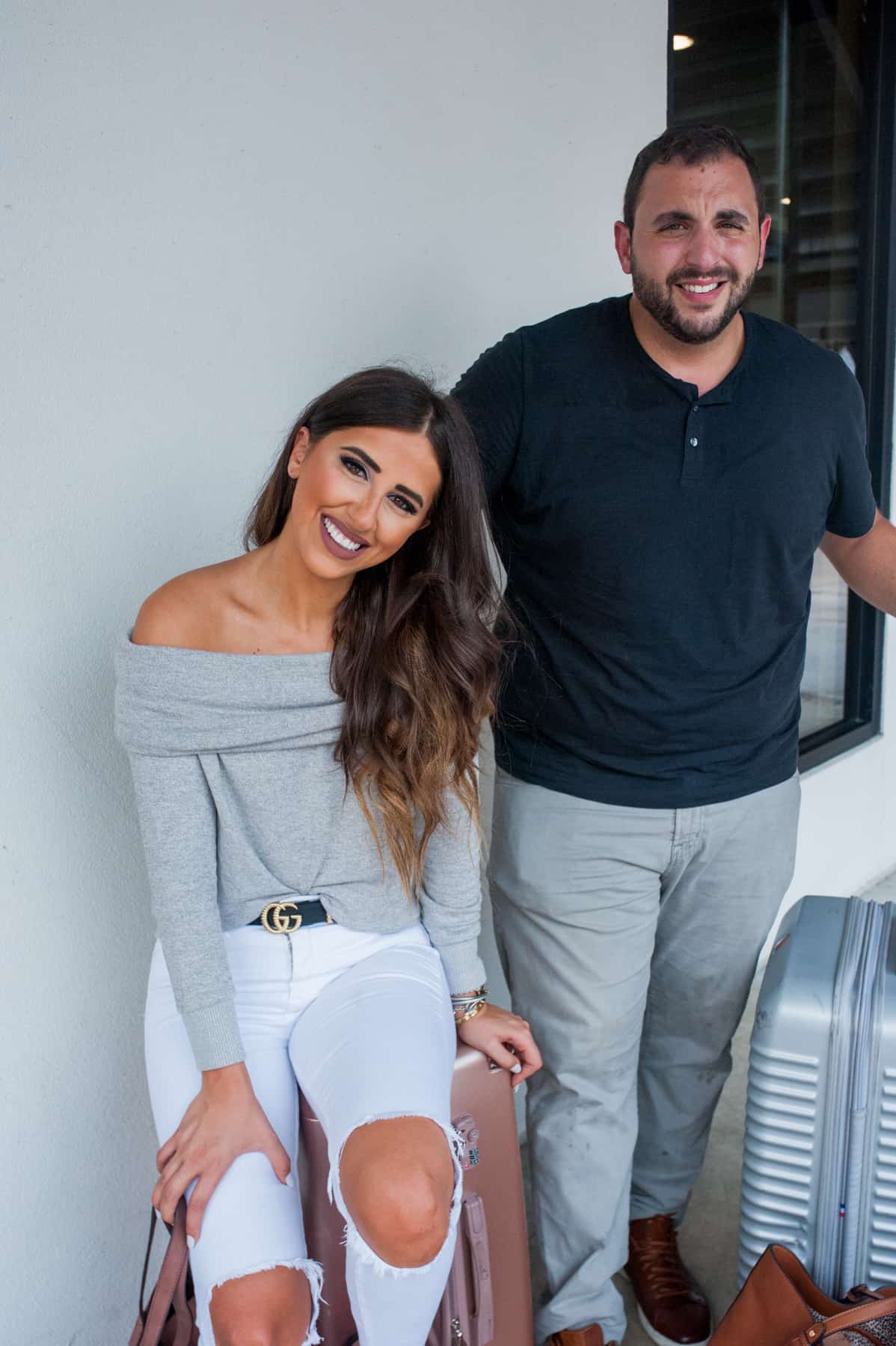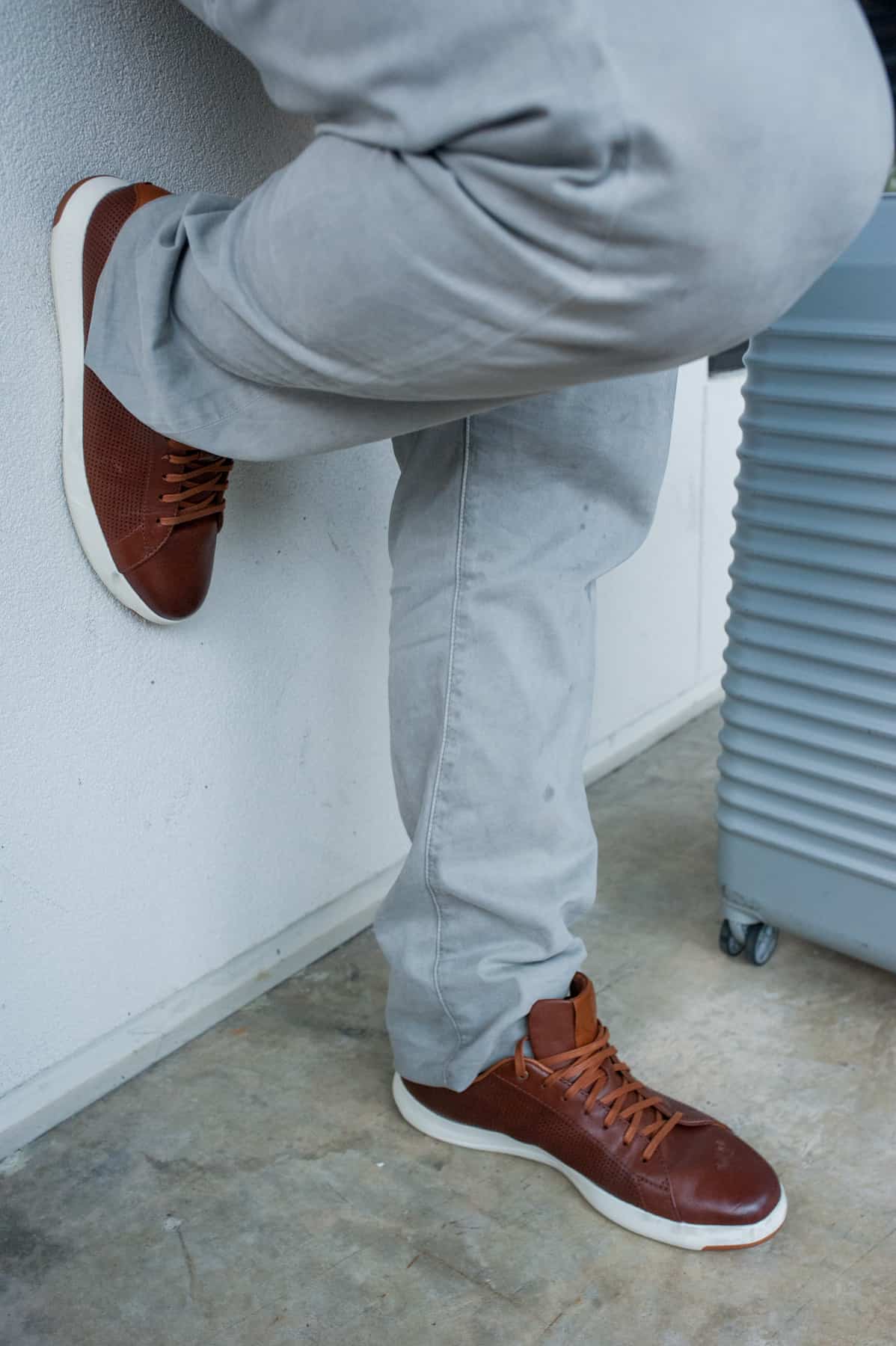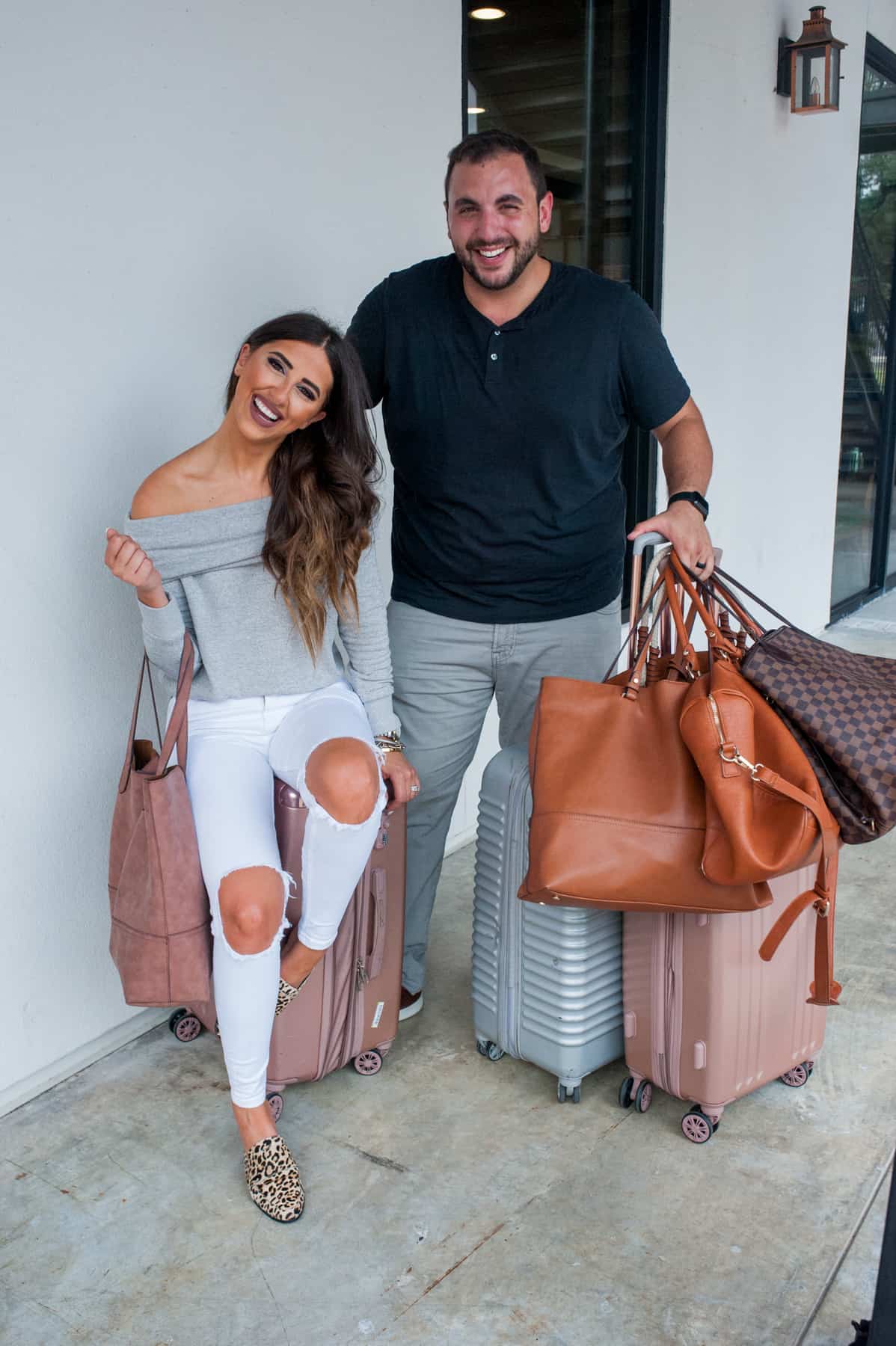 My Outfit \\ Top: Make + Model | Jeans: Free People | Shoes: Halogen | Belt: Gucci
Ted's Outfit \\ Top: Theory | Jeans: AG | Shoes: Cole Haan
Travel Accessories/ Duffle Bag: Sole Society | Tote: Sole Society | Tote: Sole Society | Luggage: Calpack
Well Hellooooo there! Happy Friday :) The Raad's are back and we just wanted to share our go-to travel looks and necessities. Ted shared an awesome post about marriage last month, so this month we wanted to keep it light! Basically 99% of the time while we are traveling, you will see Ted in a black tee and helping with the bags lol! It is ALWAYS a treat when we travel together not just because I am obsessed with his company, but he gets to help with all the baggage I carry!
As far as his outfit, this is the typical Ted outfit that you probably see him in ALL the time. I actually have received messages from a few of him commenting on his love for black tees lol. He would have these black tees on subscription every month and it was getting ridiculous of how many he would go through. I thought it was finally time to invest in some quality black tees and he won't stop talking about them! I got him this Theory button up one (that he is wearing in this photo) and this one! It has been a game changer investing in his black tees and I wish I thought of this years ago. He also won't stop talking about these pants, but he has had these this entire year! He used to HATE pants and would be like pulling teeth getting him out of his shorts to wear pants. Now he calls these his "stretchy" pants lol and won't stop wearing them. Even while we are traveling he goes and grabs these now. The saying, "when you know, you know" has to do with Ted and his choice of outfits as well!
Now for the travel answer: we are headed to Dallas for my best friend / cousin wedding! I of course will be taking y'all along this entire weekend. It is SUCH a special weekend for us! I will be giving a maid of honor speech and I am so darn nervous. I am not prepared which has hyped my nerves even more! Need to work on that!