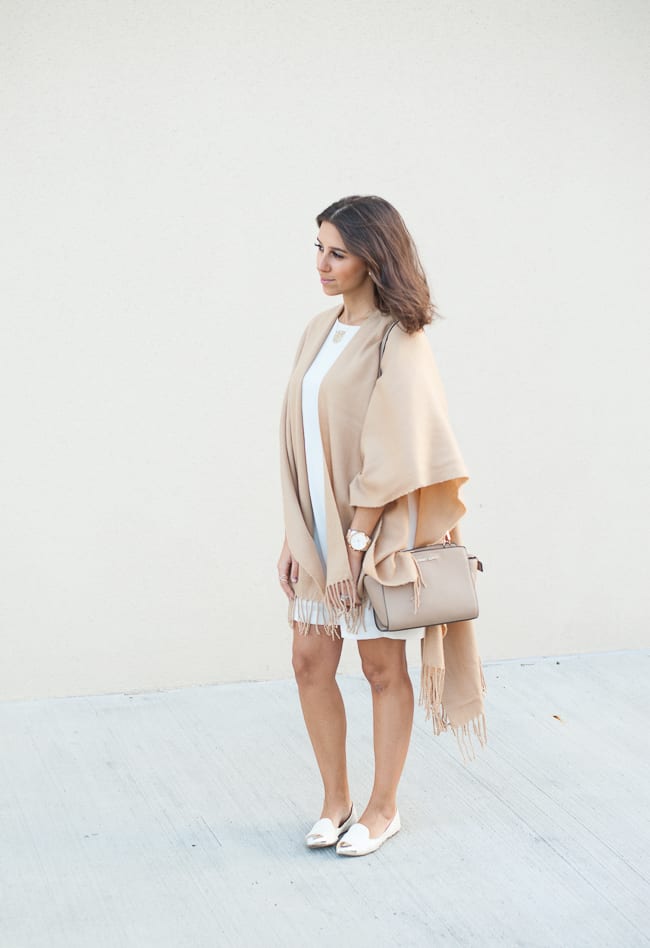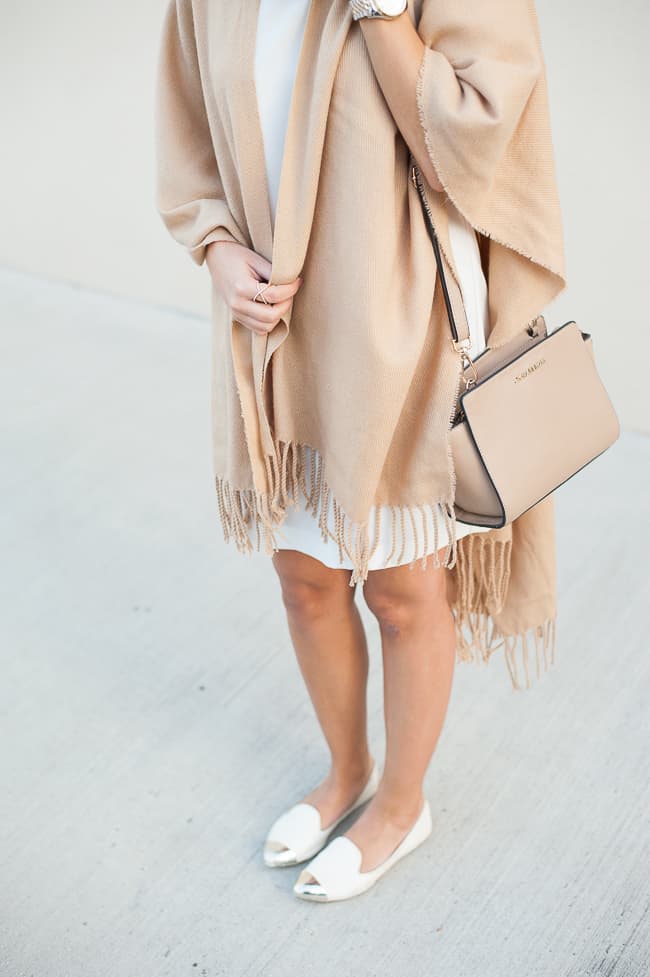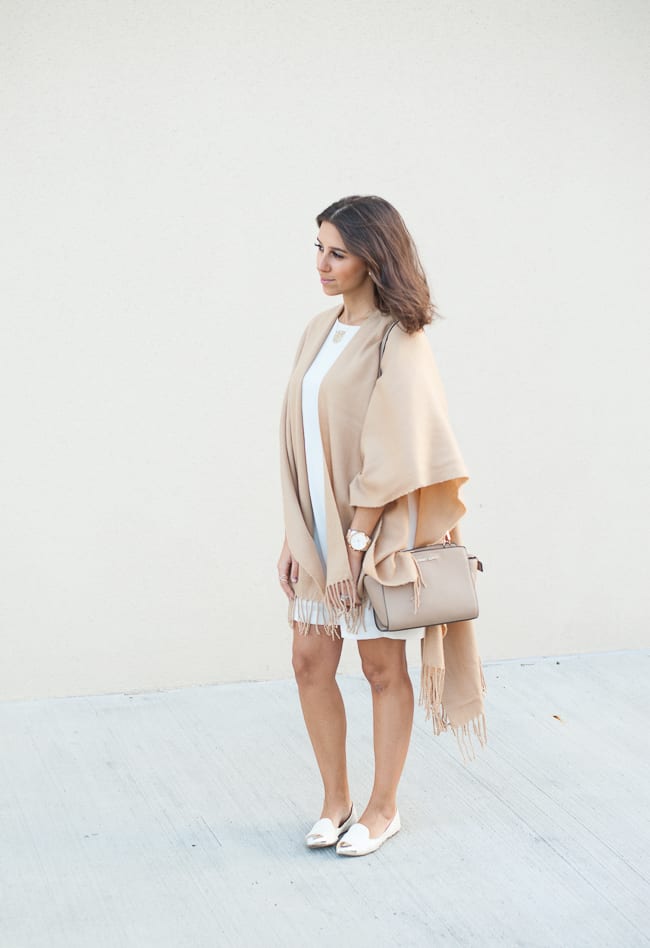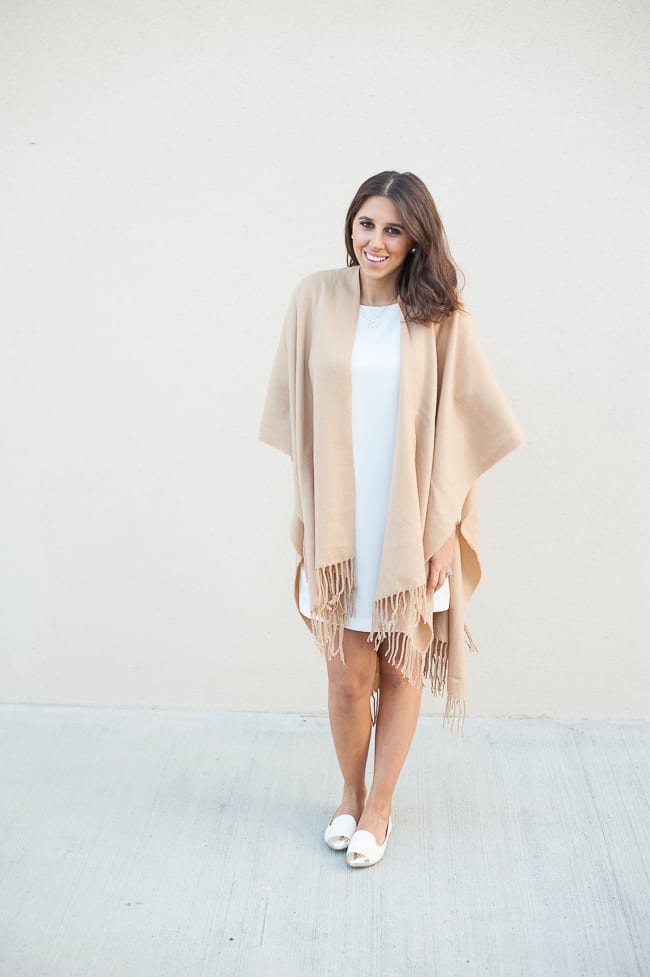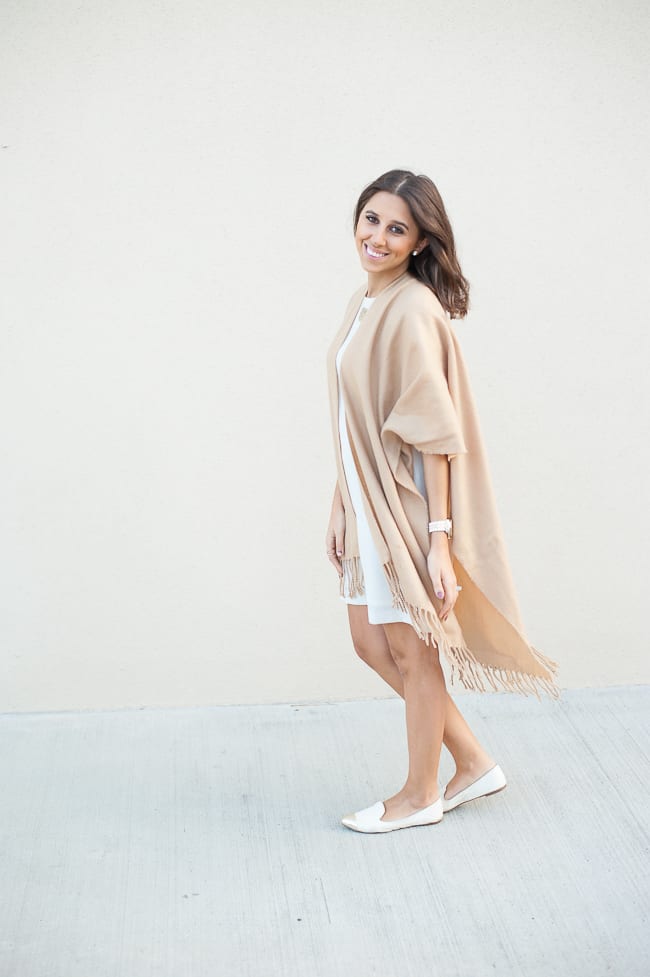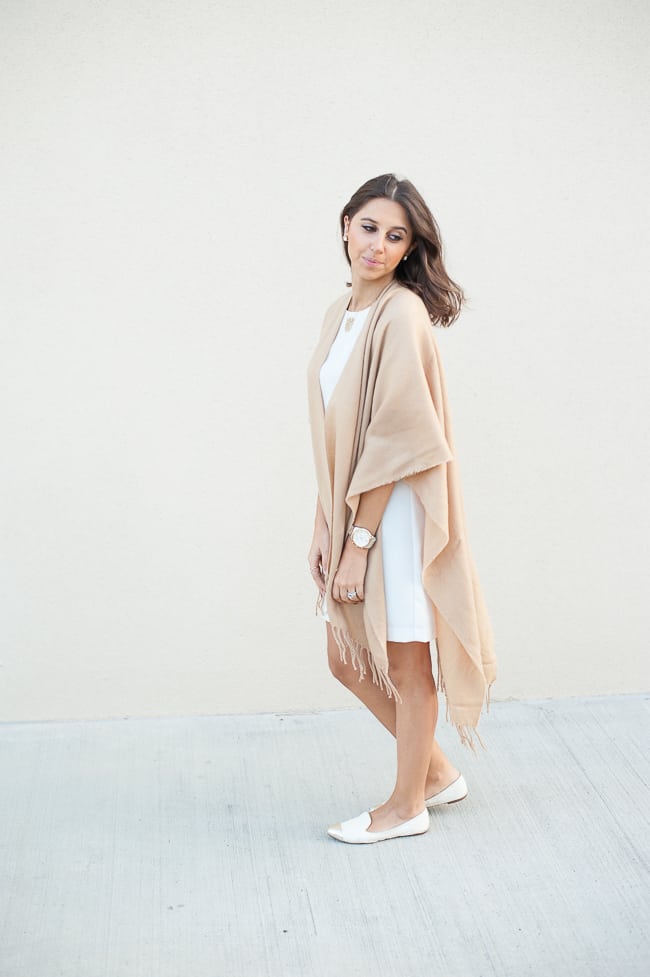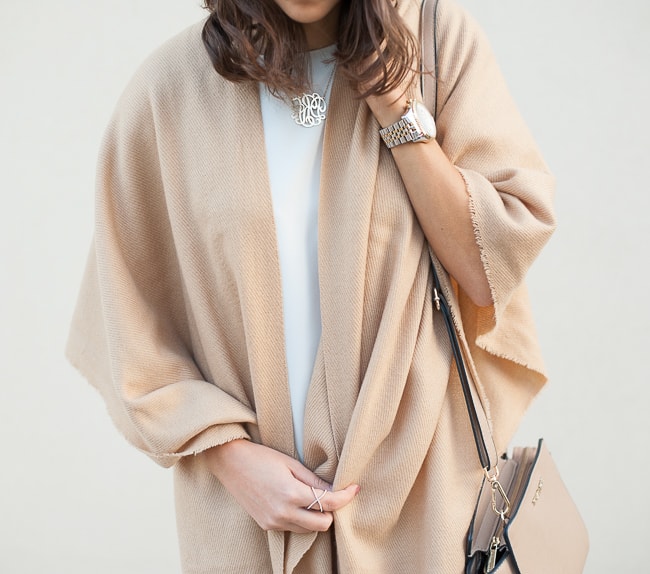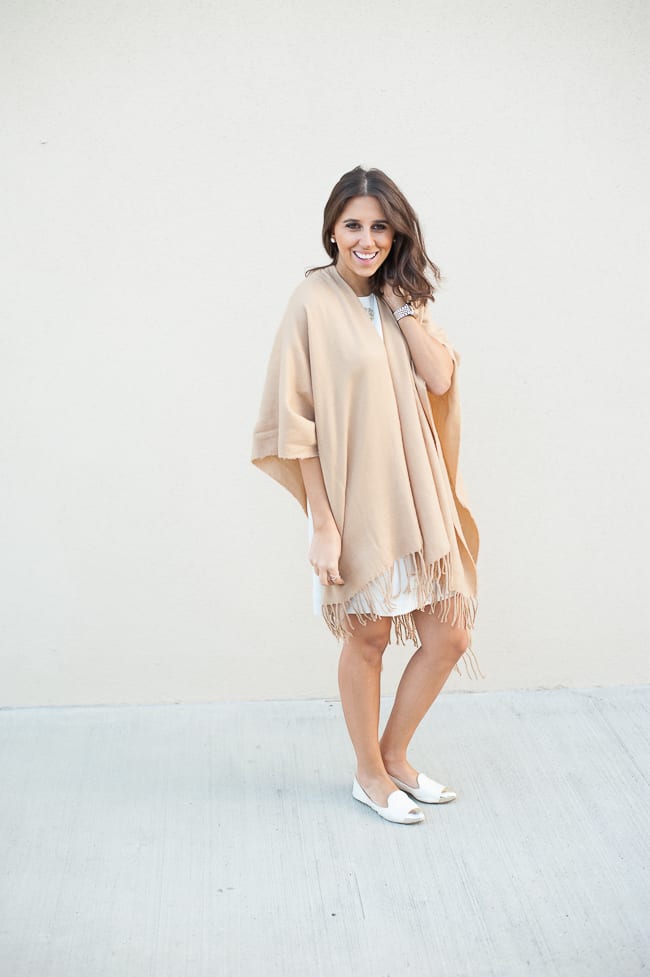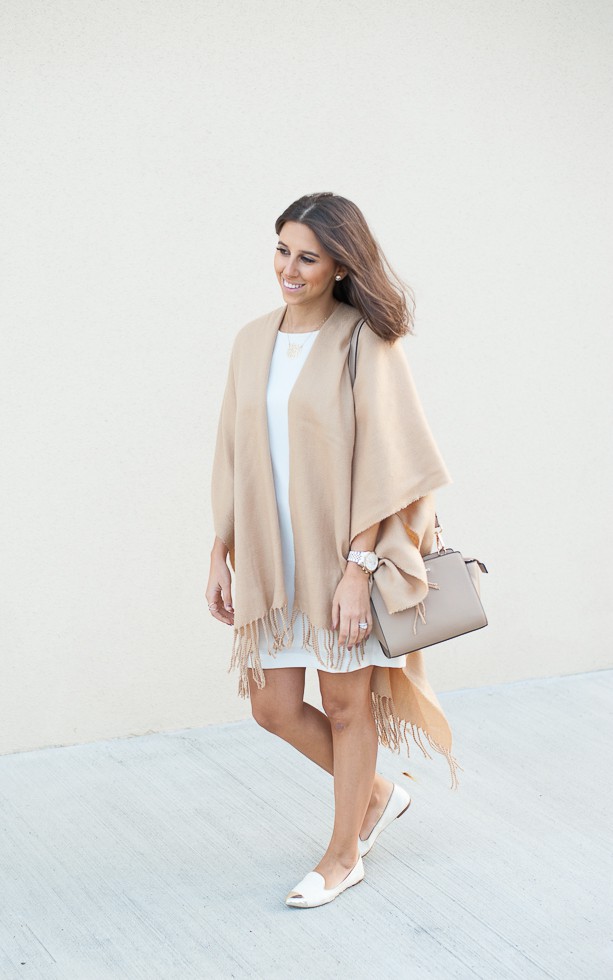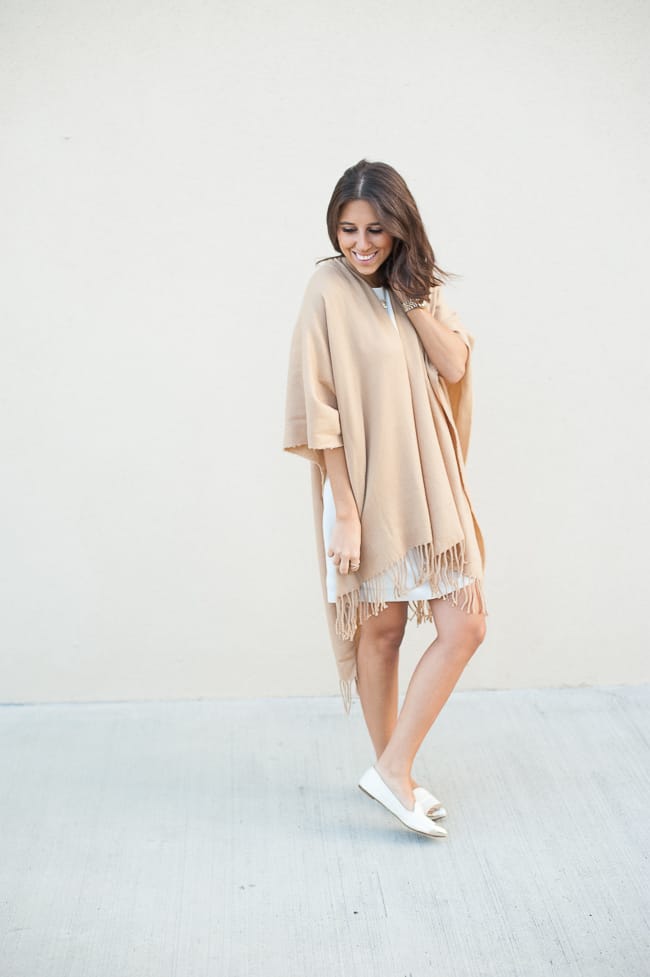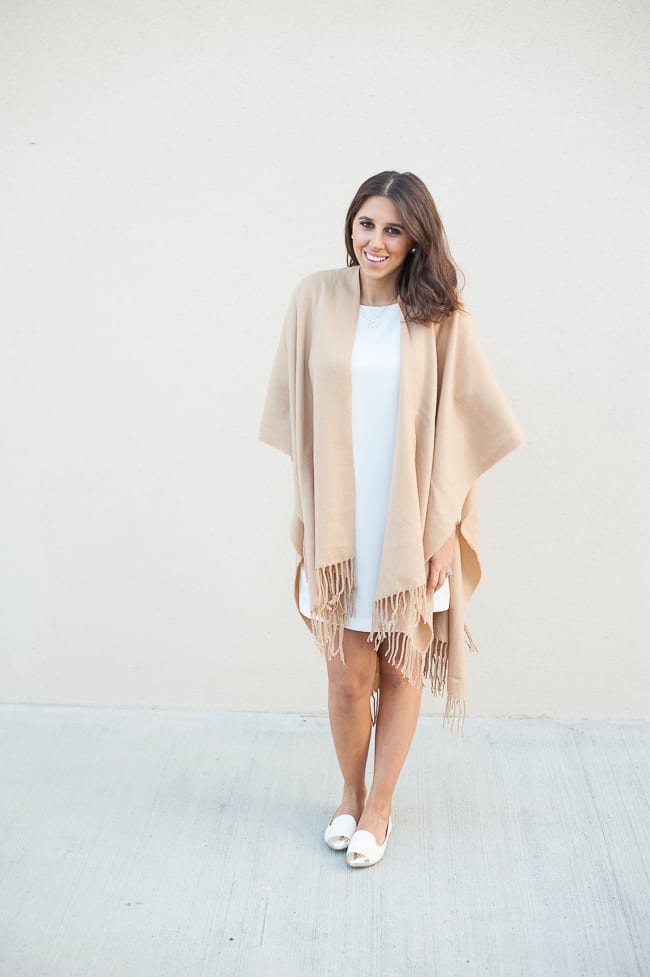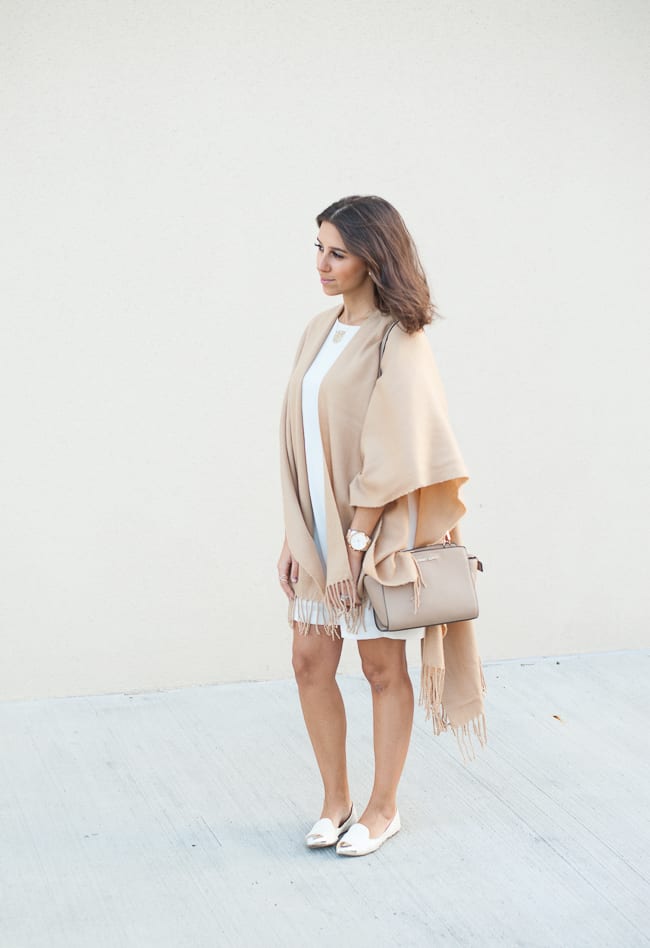 Tan Poncho: Echo | Dress: Bar3 (sale) | Shoes: Pointed Toe (similar) | Bag: Michael Kors | Watch: Michael Kors | Necklace: Etsy
This tan poncho is perfect for adding layers to your wardrobe. I also found this tan poncho here that is so darling and does not have the slit. If you have been checking in on this website, you know I have been craving over winter lights. Since it is still around 100 degrees in Houston, winter style can be a challenge but not with this poncho. Adding layers is so much fun and makes it looks like you really notched up your style. I added some white flats and a tan color bag and here is my look of the day.
Thanks for stopping by Buttercups. I hope you all are having a stress free  Christmas Eve Eve. We just got back from our trip and I can't wait to share our Boston highlights in a later post. Today we will be hanging out with family and tonight will be hosting our annual Family Fun Day. Every year Ted and I plan an outing with both sides of the younger cousins. I will be taking off Christmas Day, just a heads up.