The Workout Post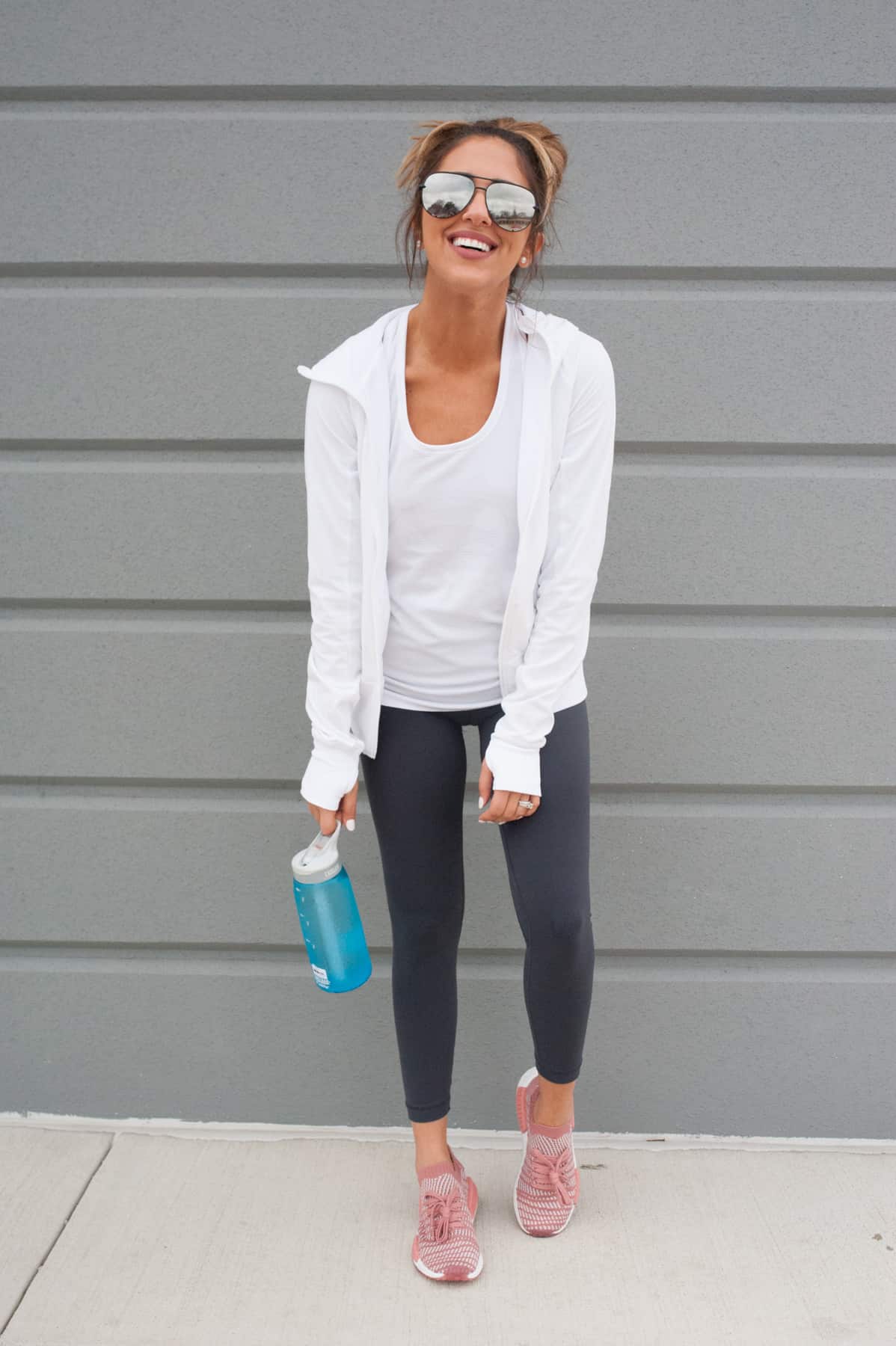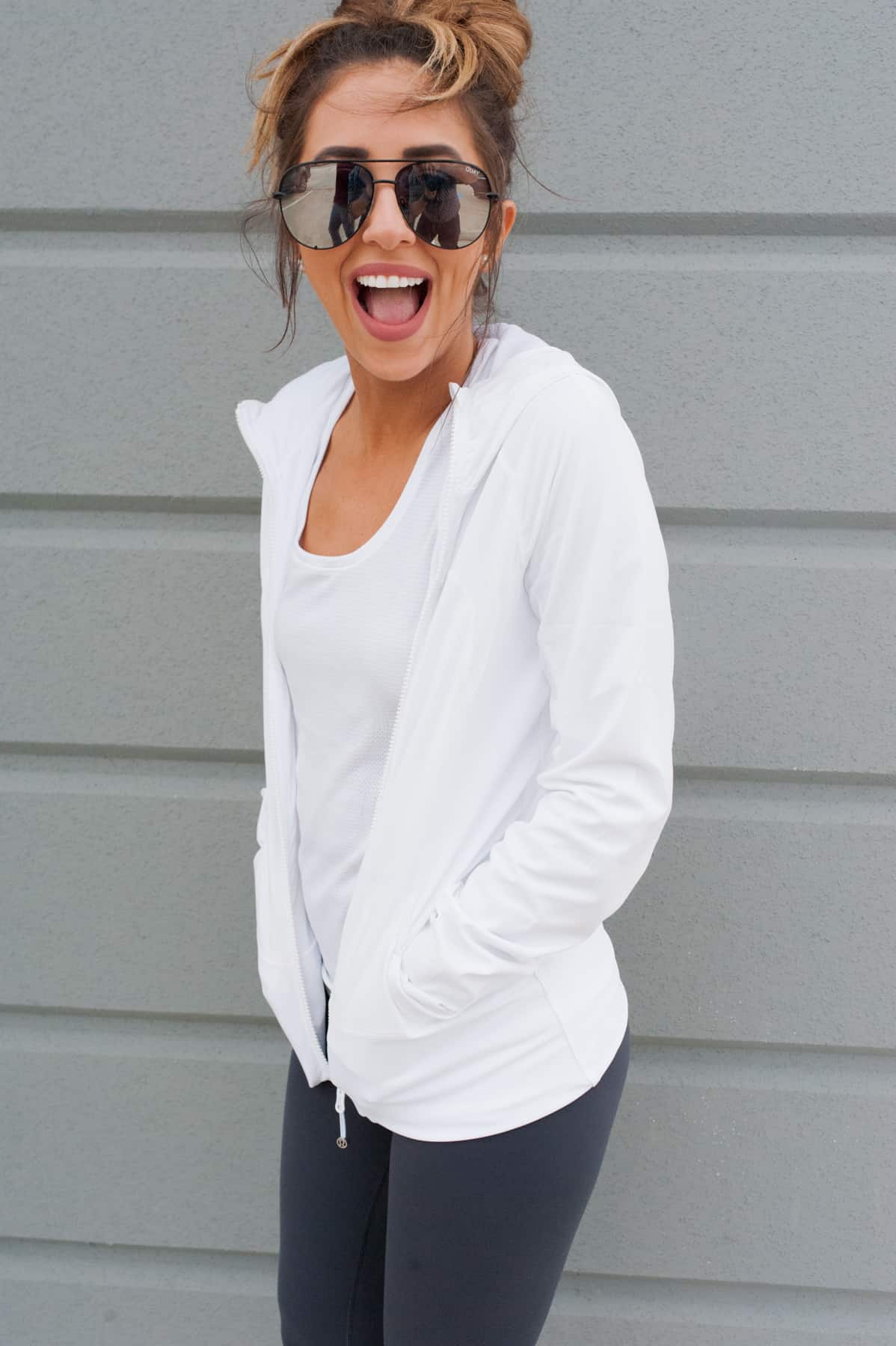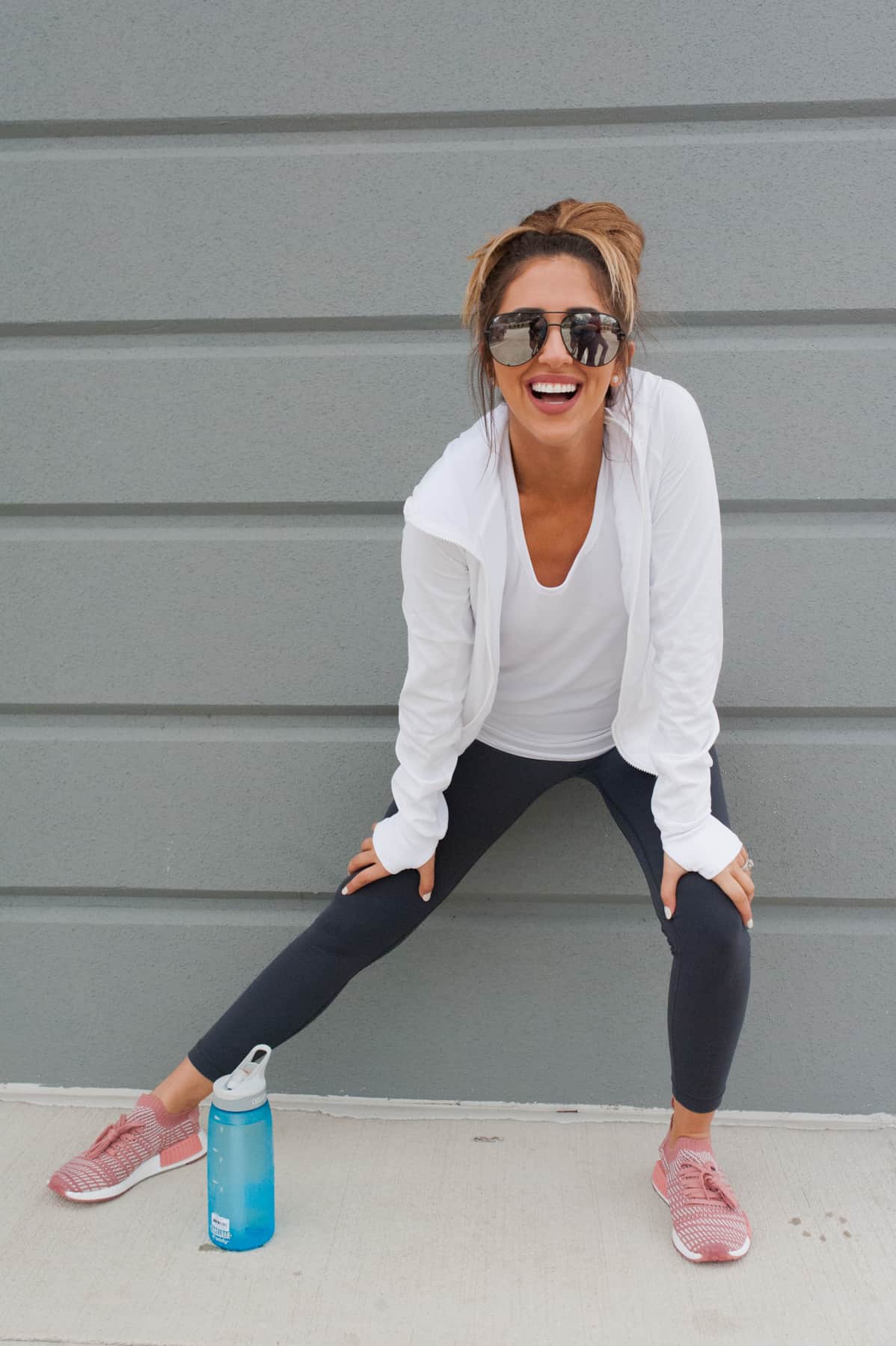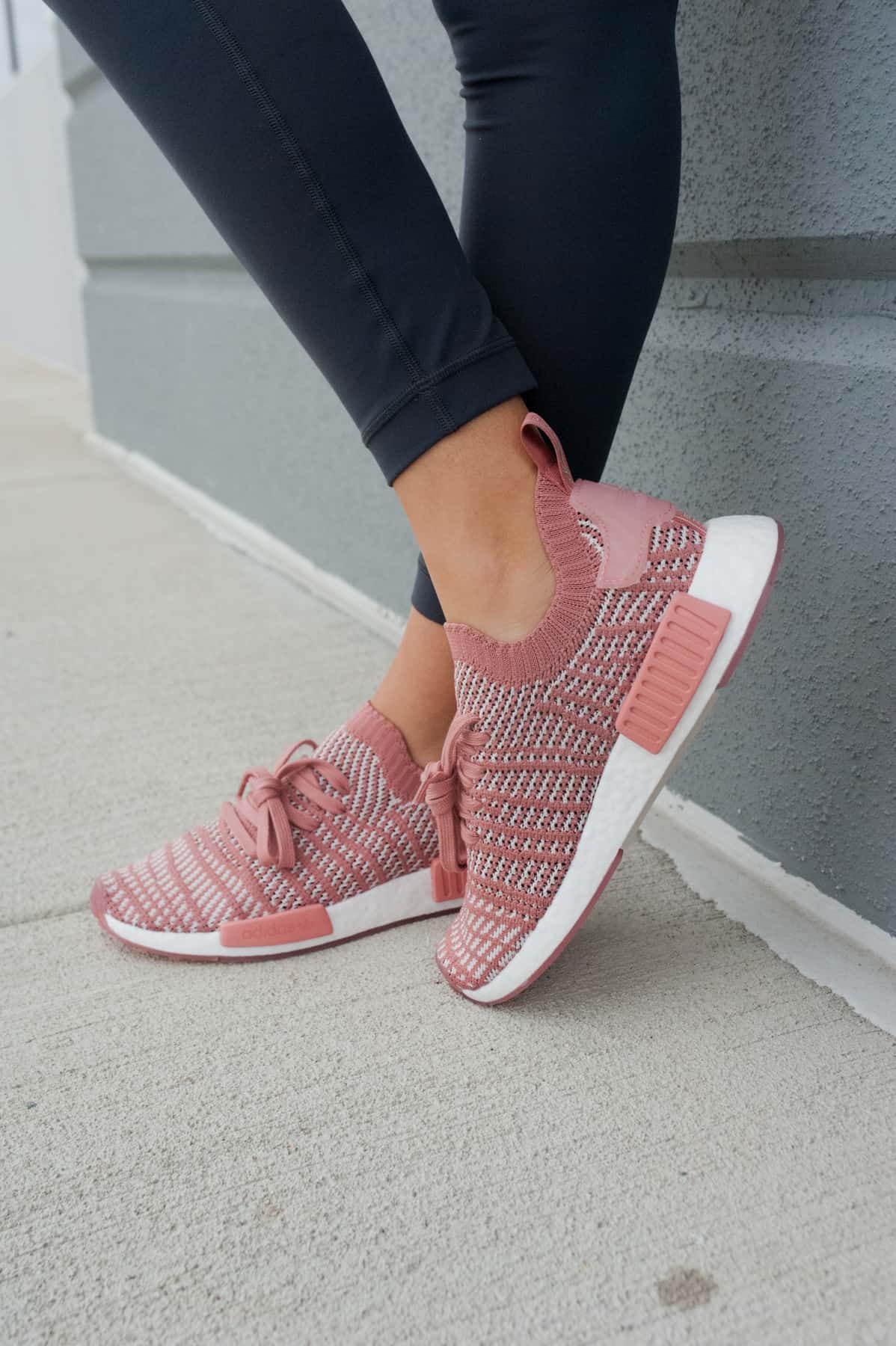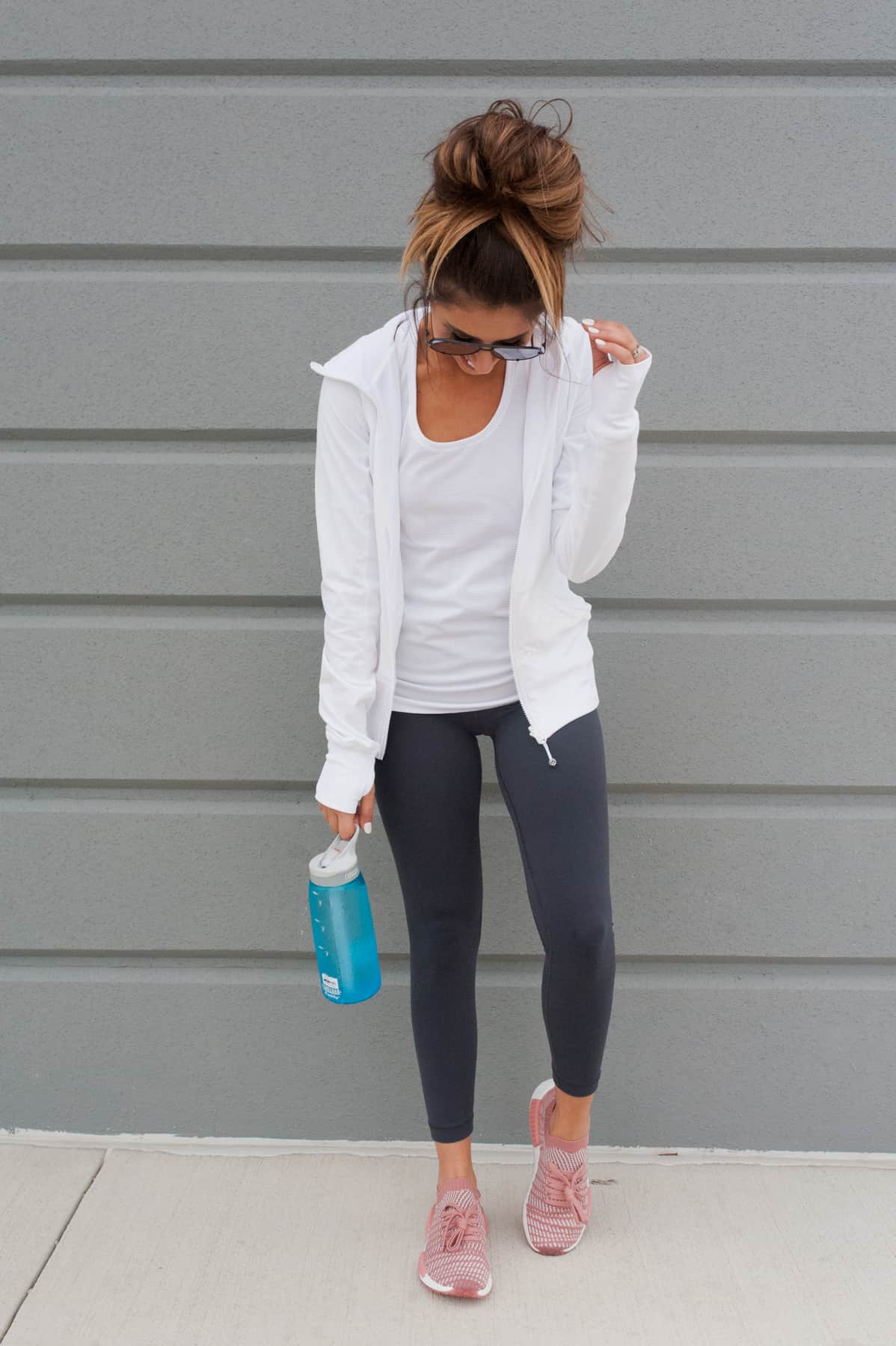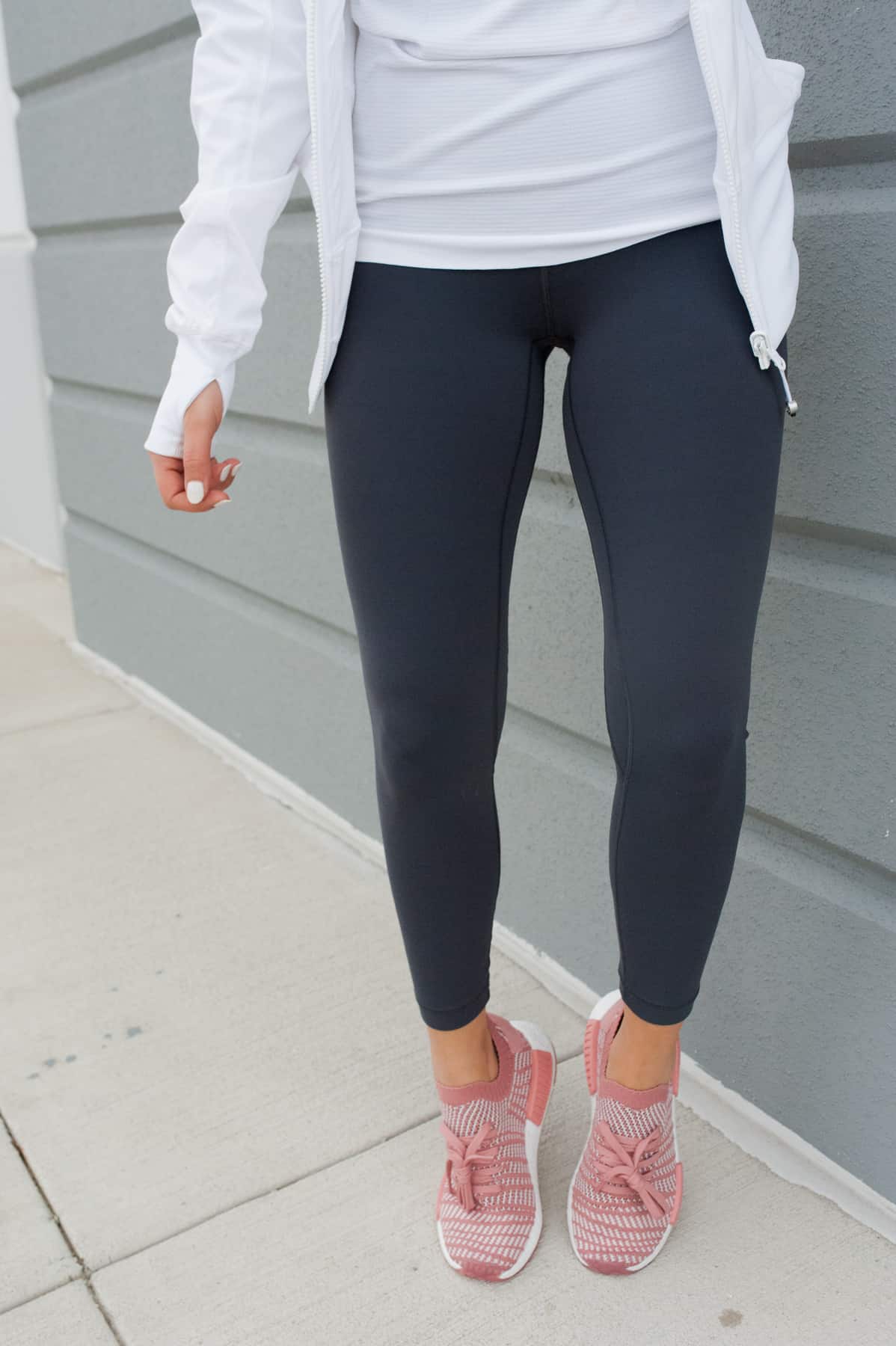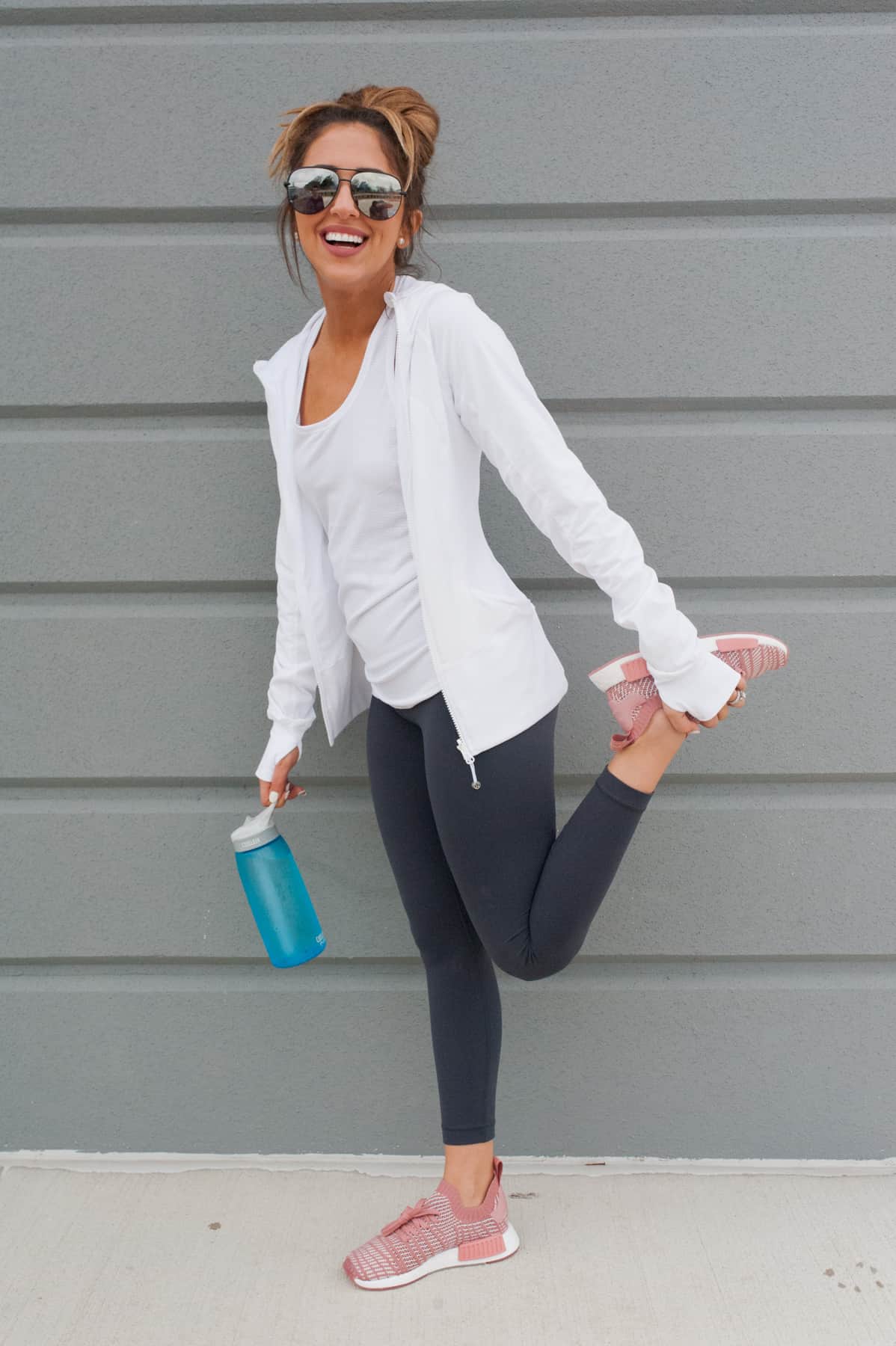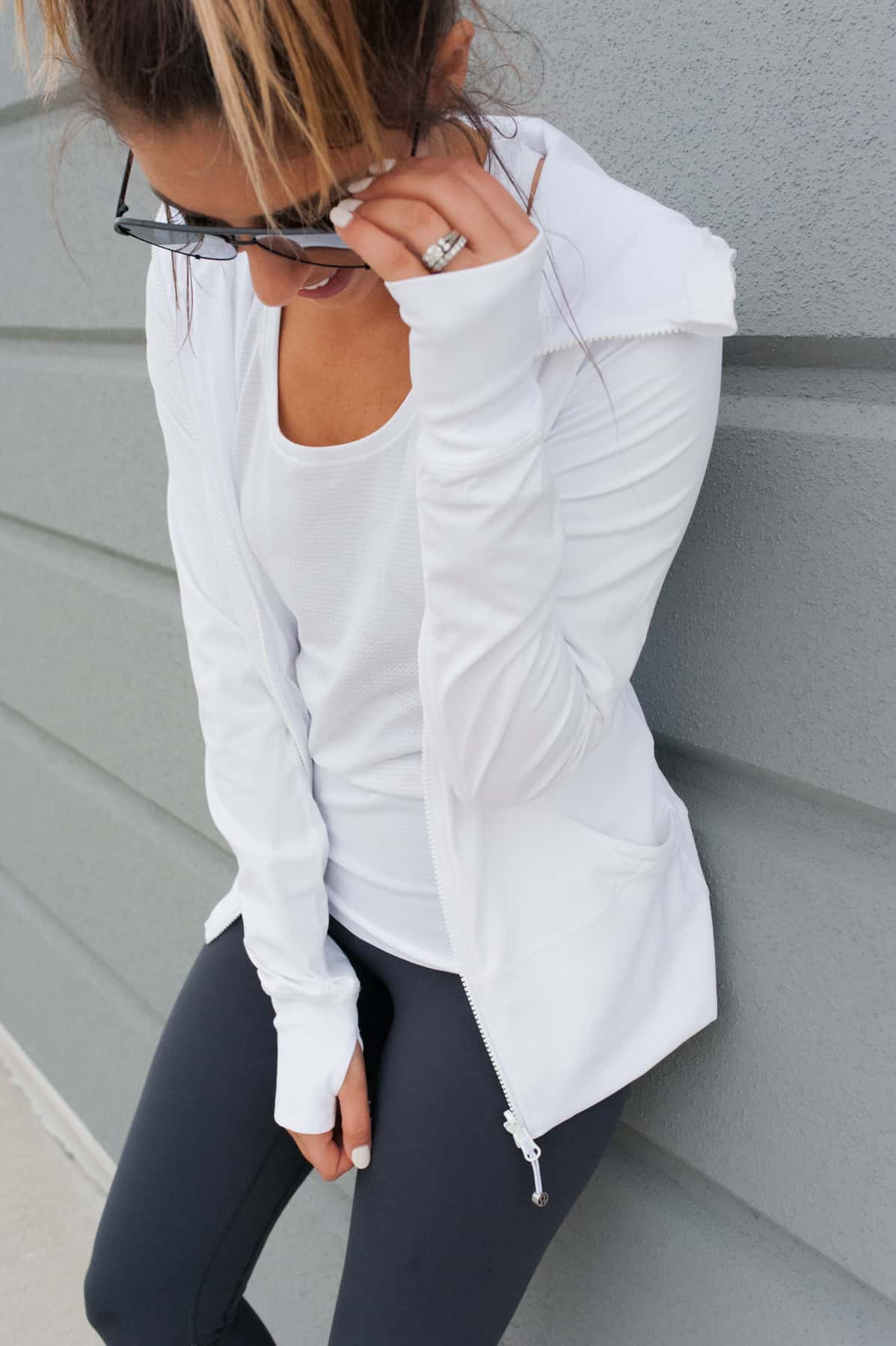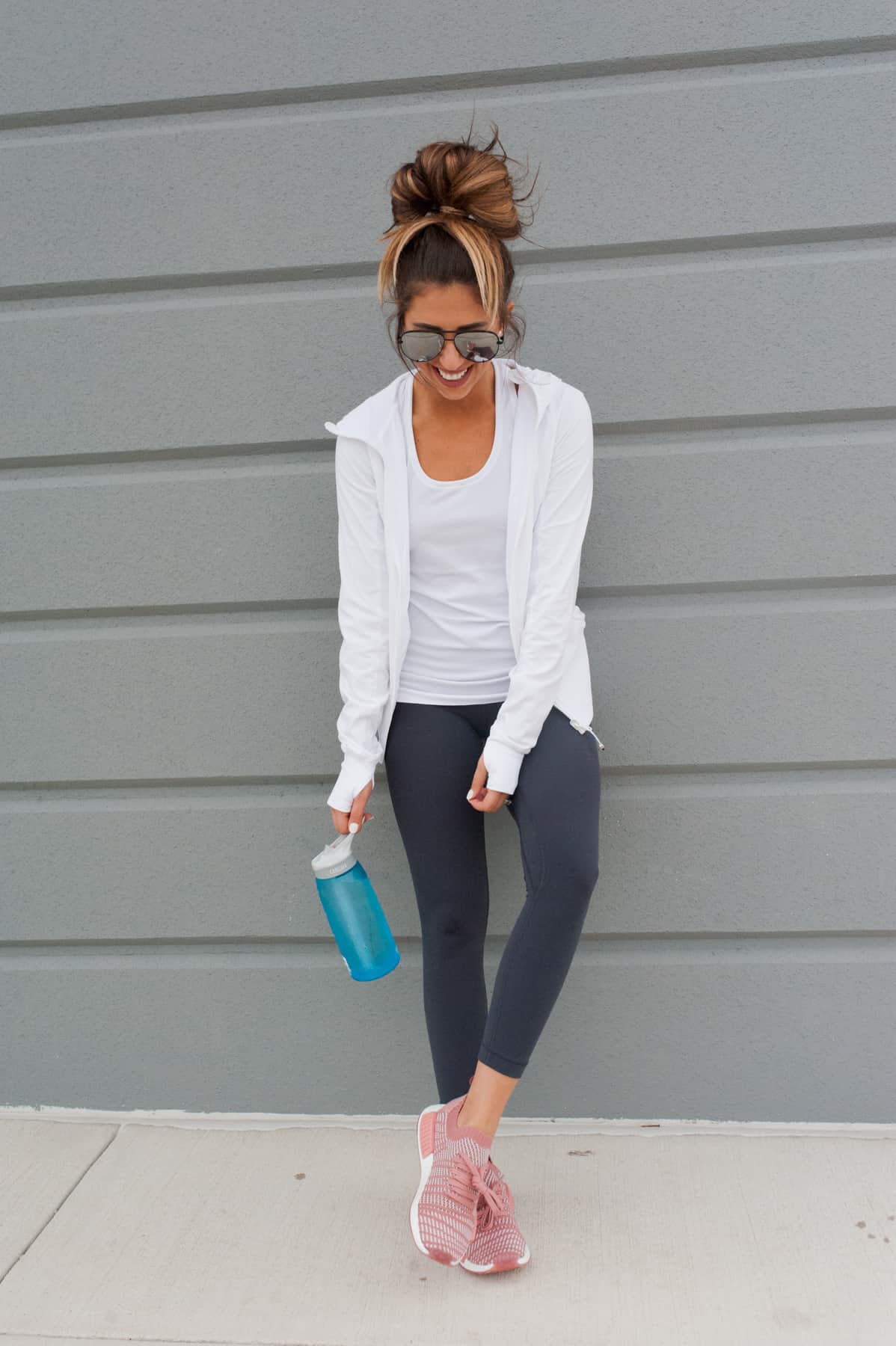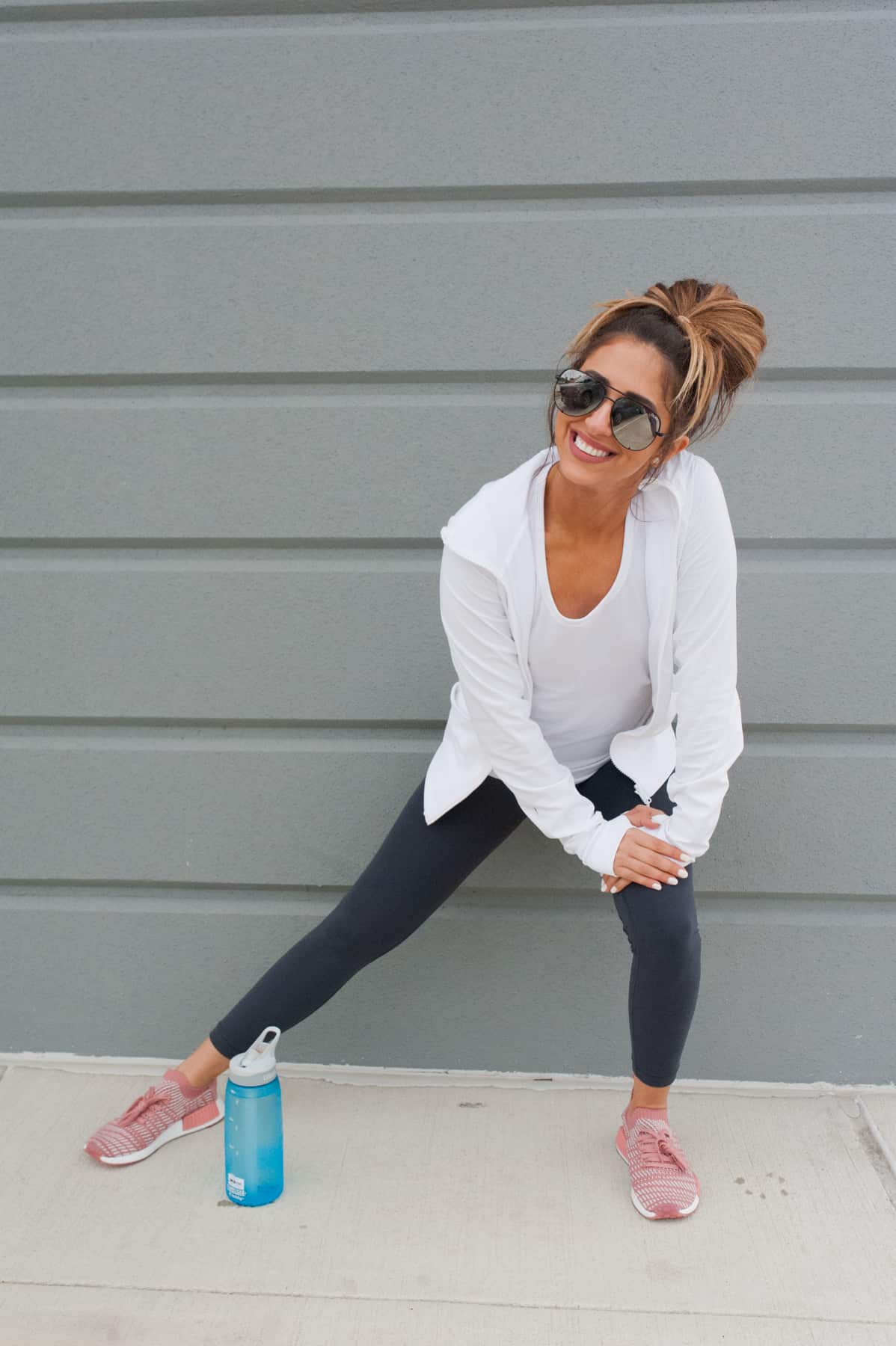 Top | Pants | Jacket | Shoes (on sale) | Water Bottle  | Sunnies
A little workout update + where I buy my work out clothes
Schedule: I love getting questions about my fitness routine! It honestly motivates me to get my booty to the gym and stay in shape! I finally nailed down a schedule that works for me and is best to keep up with! If I am in town, you can find me sweating Monday, Wednesday, and Friday at 9:30am. I make sure I don't plan a single thing during these times, no matter what! Sticking to a schedule really has helped me make it happen!
What I am doing: So lately I have been doing Orange Theory (OT) and absolutely love it. I have tried it a couple times before, but I finally forced myself to sign up consistently. I had a couple trainers last year, but OT has made me so sore like no other! I also am going to try to do hot yoga once a week since that is my favorite class ever. I have been doing hot yoga for almost five years now, off and on, and always love it! I have a gym membership at Equinox, so that's my best option, but I also love Black Swan in Houston!
Eating: I still have Chick-Fil-A far more than I should but I try to stay healthy for the most part. Especially on weekdays. I try to eat salads, tacos, pb and j sandwiches (yes, still lol), chili, brown rice and chicken. I only can cook a handful of dishes, so I also do get pre-packaged meals from Snap kitchen or my mama will bring me some food!
What motivates me: Along with a schedule, workout clothes help BIG time for motivation. I get excited when I get new workout clothes and will purposely plan an extra sweat session to wear it! Look good, feel good is the motto this year! I feel like I have said that multiple times. Lululemon is hands down my favorite workout gear. The quality is AHHMAZING and they last forever (I have items from 5+ years ago still kicking). Lately, I have been overly obsessed with these align ll pants and keep ordering them in new colors. I found my entire look on eBay, which I was so excited about! I loathe going into the store, especially when I know exactly what I want.
Did you know that 81% of all merchandise on eBay is new?! On top of that, 88% of items can be purchased on the spot, with no bidding necessary!
According to my cousin, NMD Adidas are the new kicks on the block and I was so shocked to find these babes on SALE on eBay! I am so excited about them and he was impressed! These are hands down my favorite, the cutest, and comfortable!
As for going to and from the gym, I always love wearing a lightweight jacket. I figured this white would work with just about any outfit! I also am obsessed with any long sleeves with keyholes!
Lastly, I never leave the house with this Camelbak empty! We probably have this one in about 4 different colors and it's so helpful to keep track of how much water I am drinking a day. I also don't like drinking without a straw (Yes, still lol) so it's perfect for me! I have tried TONS of other water bottles, but keep finding myself back to this one!
I have been stalking eBays deals page for new headphones! If you have any you recommendations, would love to hear them!
Ok, now it's gym time! Thanks for stopping by 🙂
Thank you to eBay for sponsoring today's post!