Styling Serenity Blue 2 Ways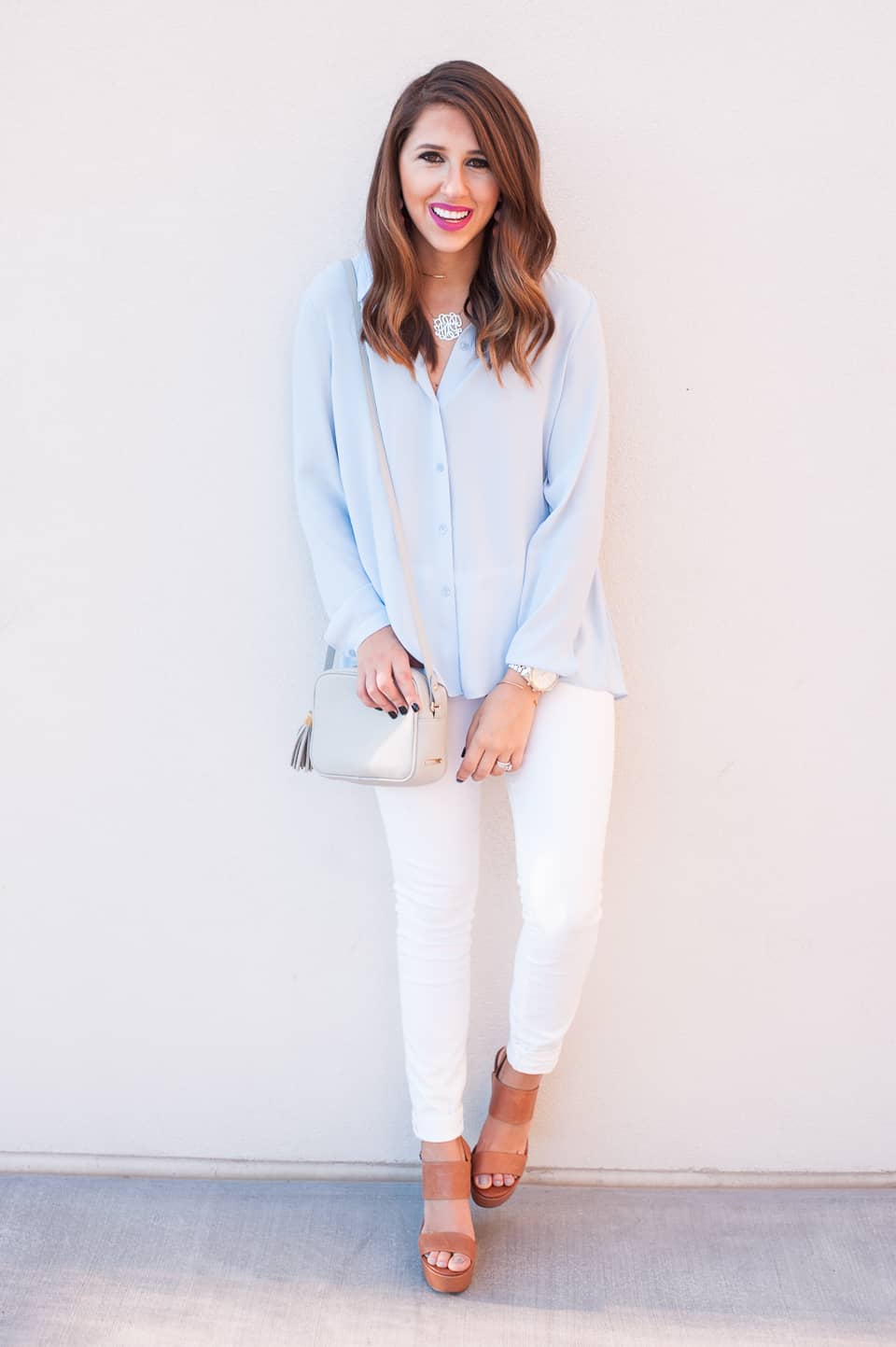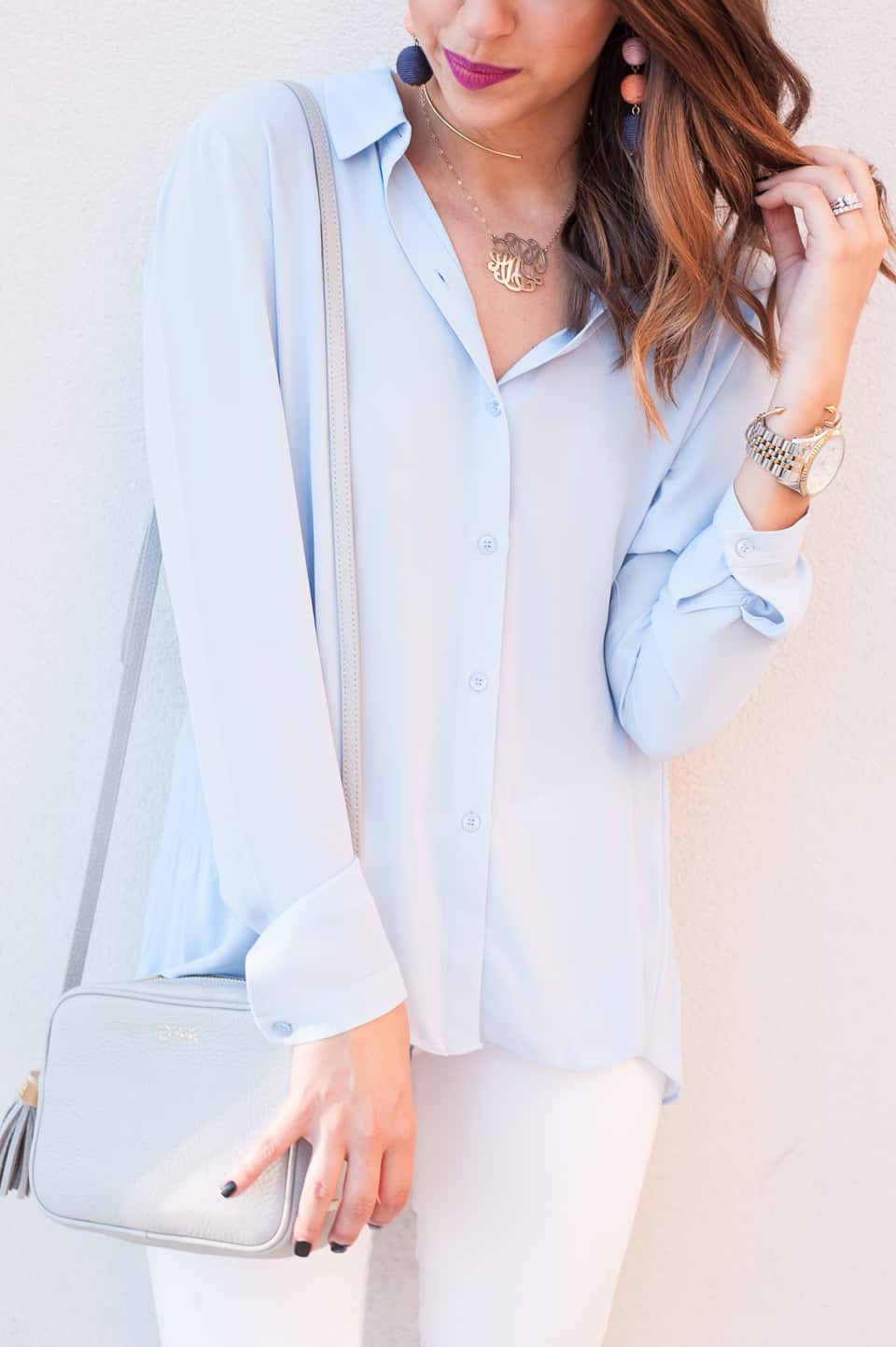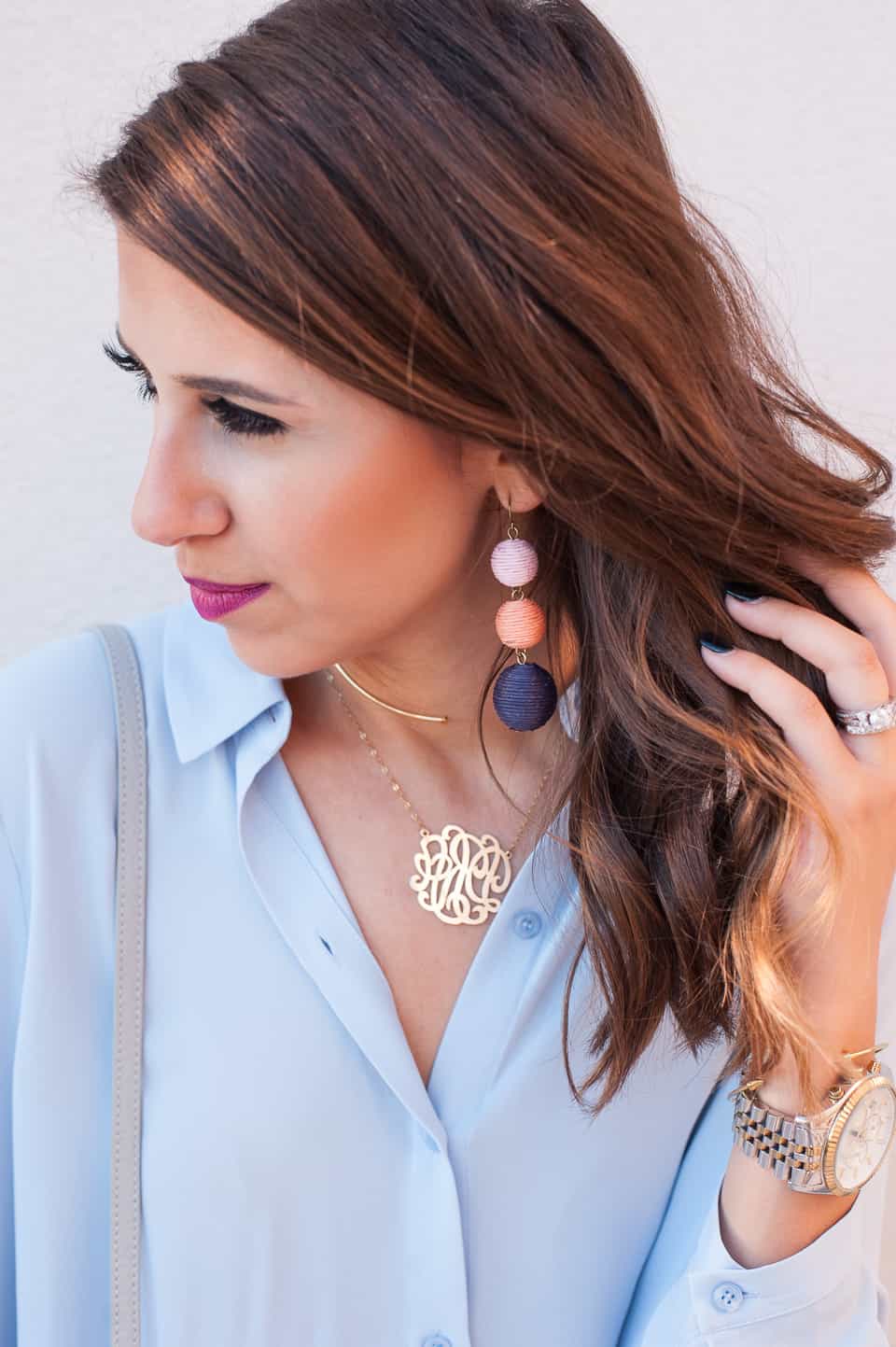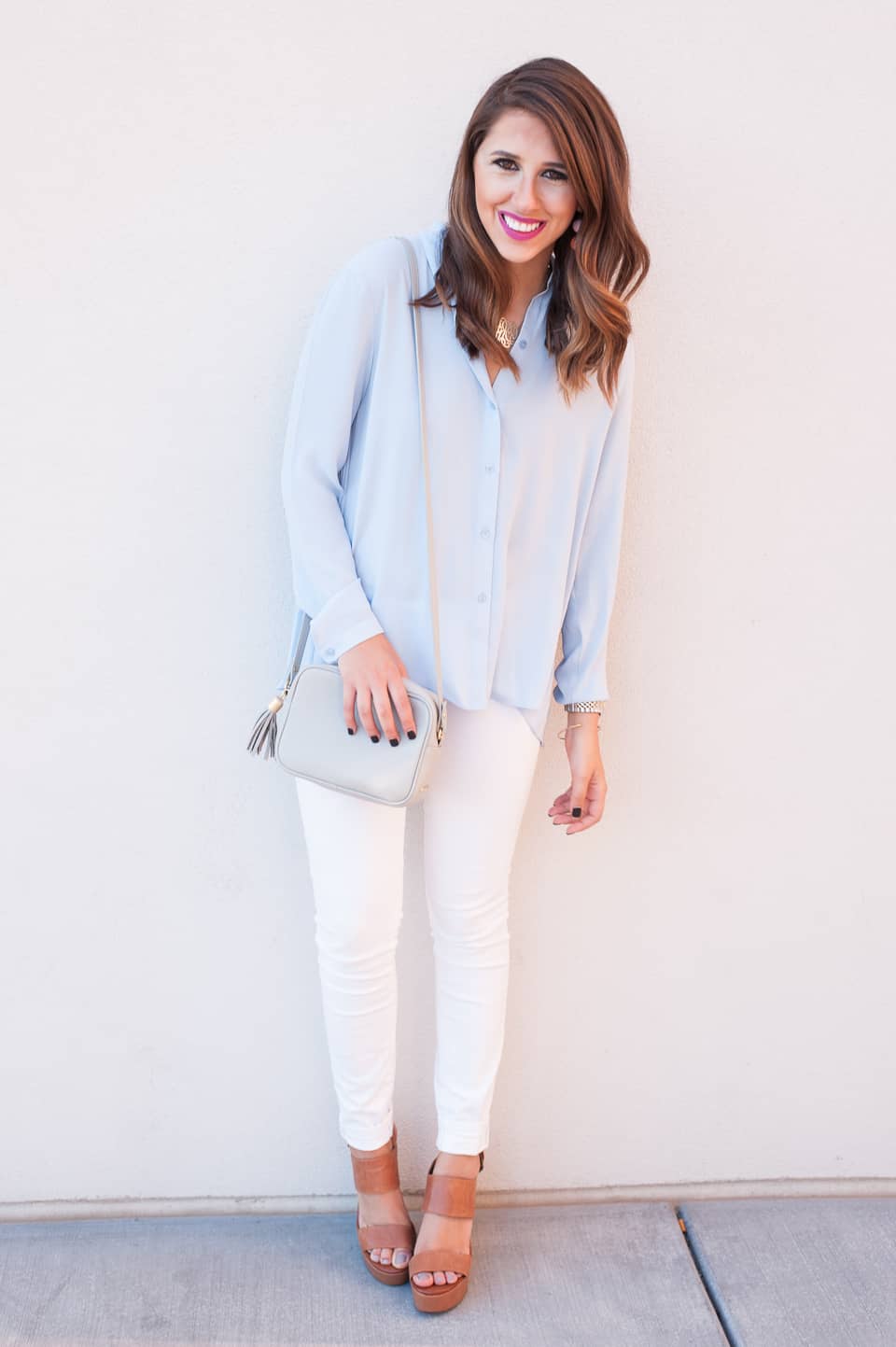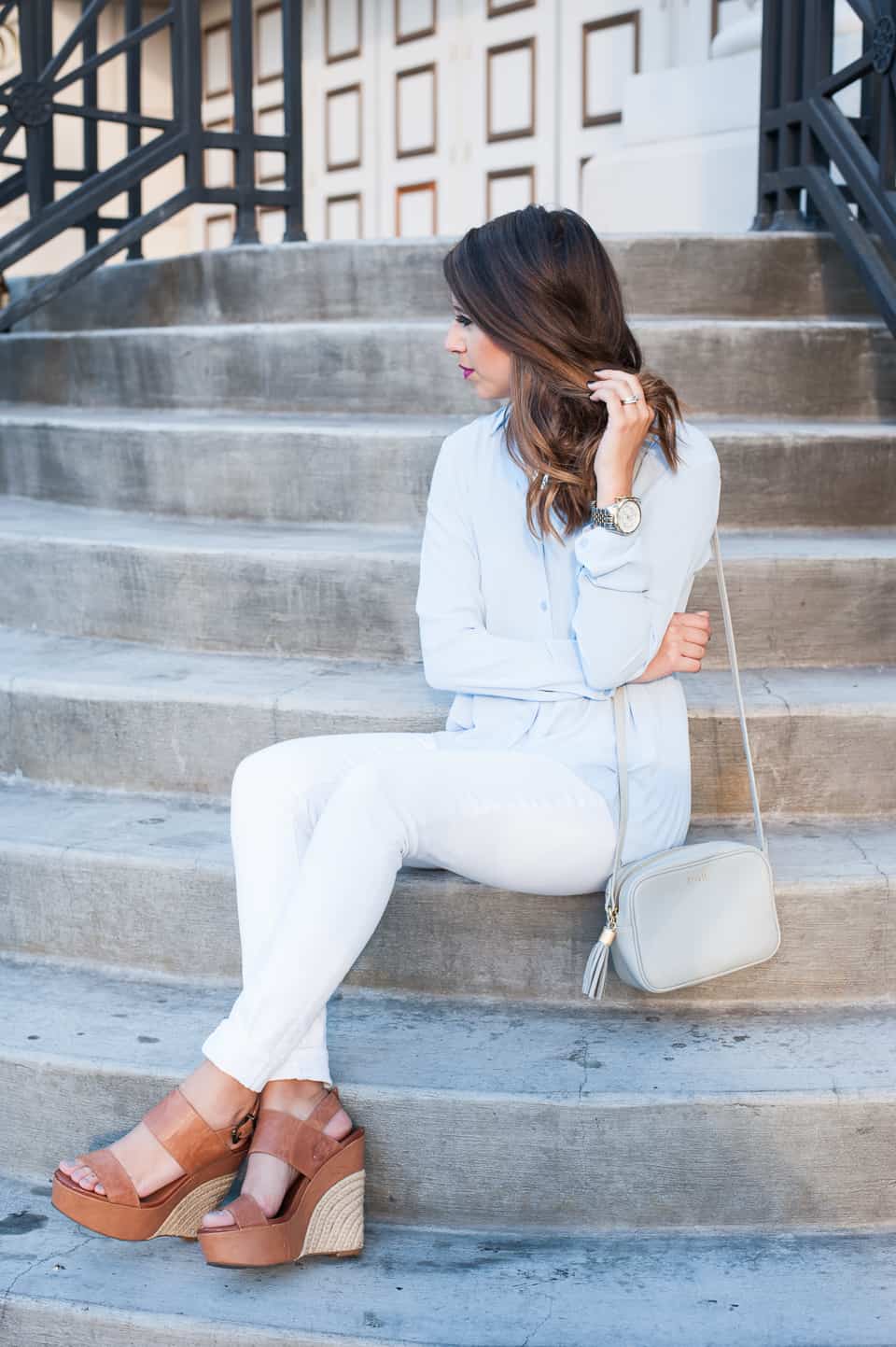 Top: Jones New York | Jeans: Articles of Society | Purse: Gigi NY | Earrings: Bauble Bar | Necklace: Bauble Bar 1 & 2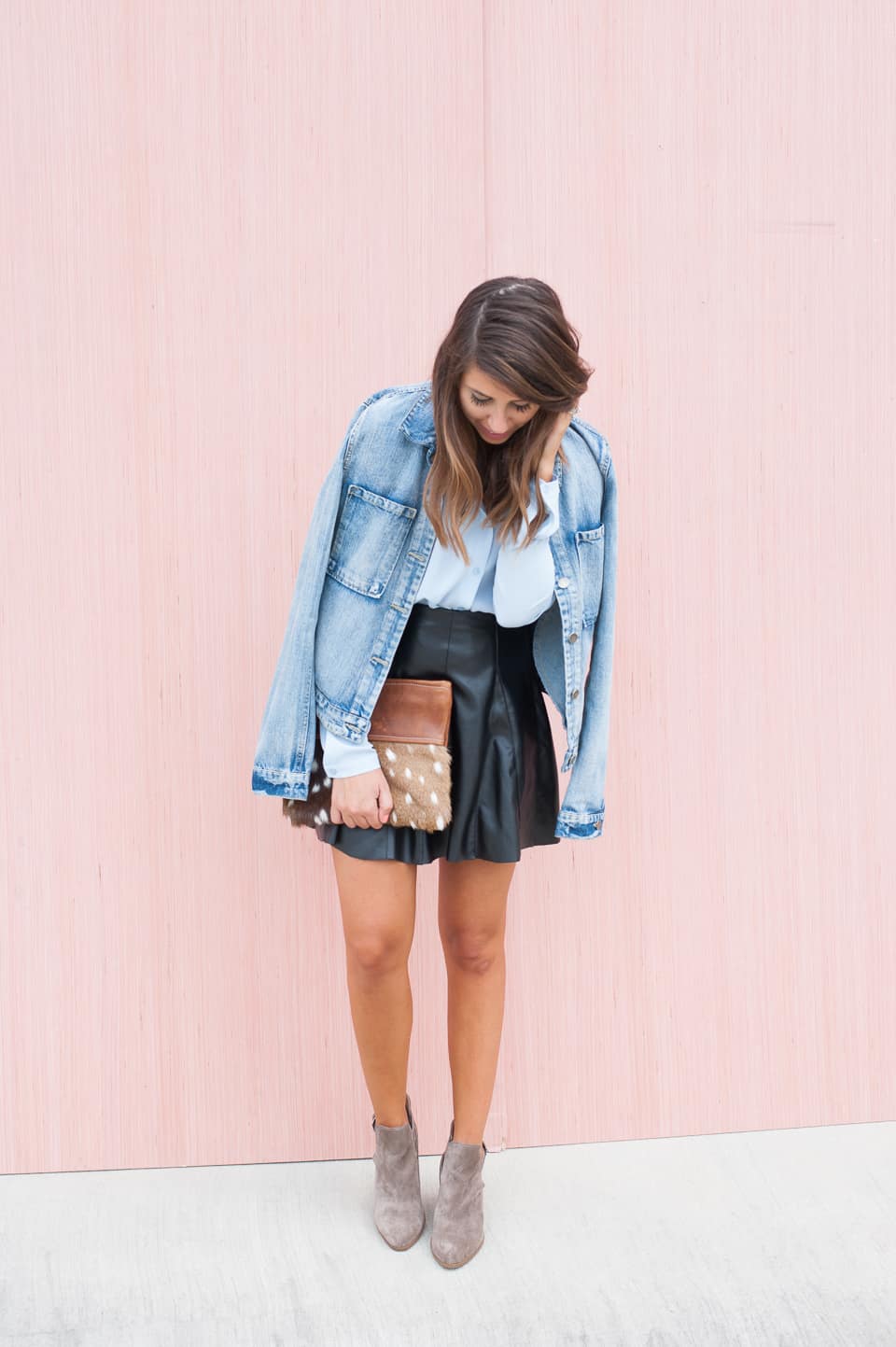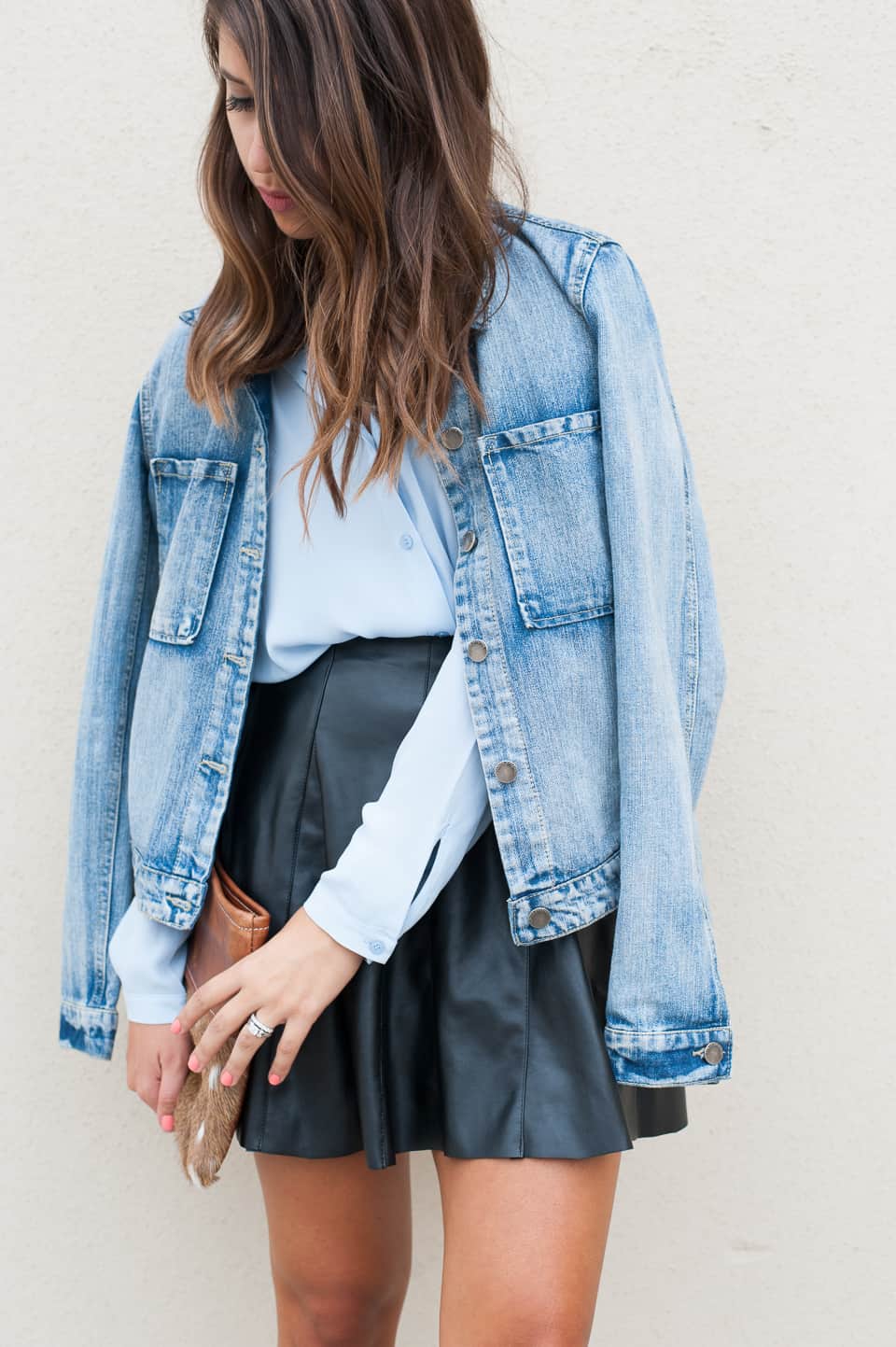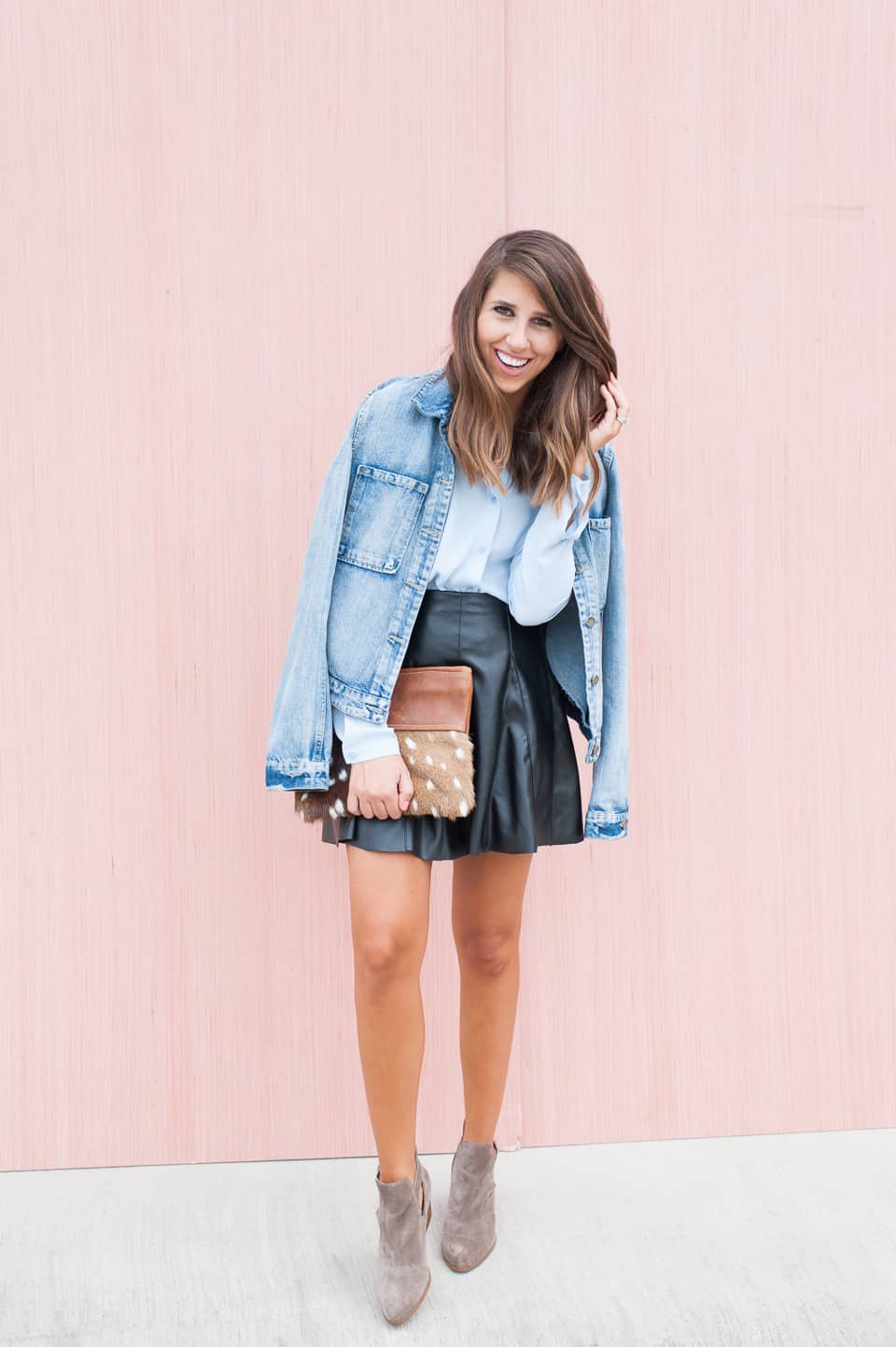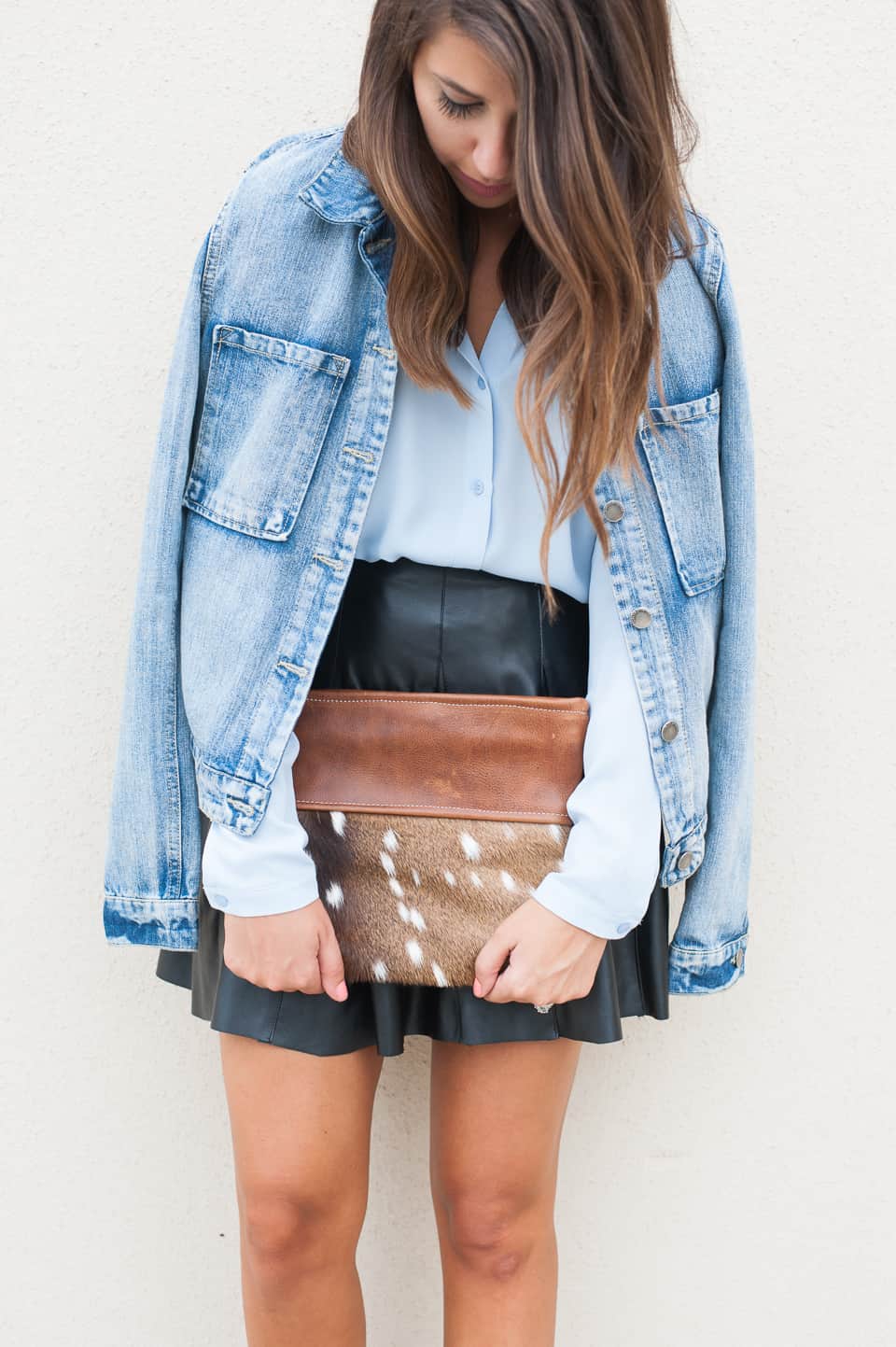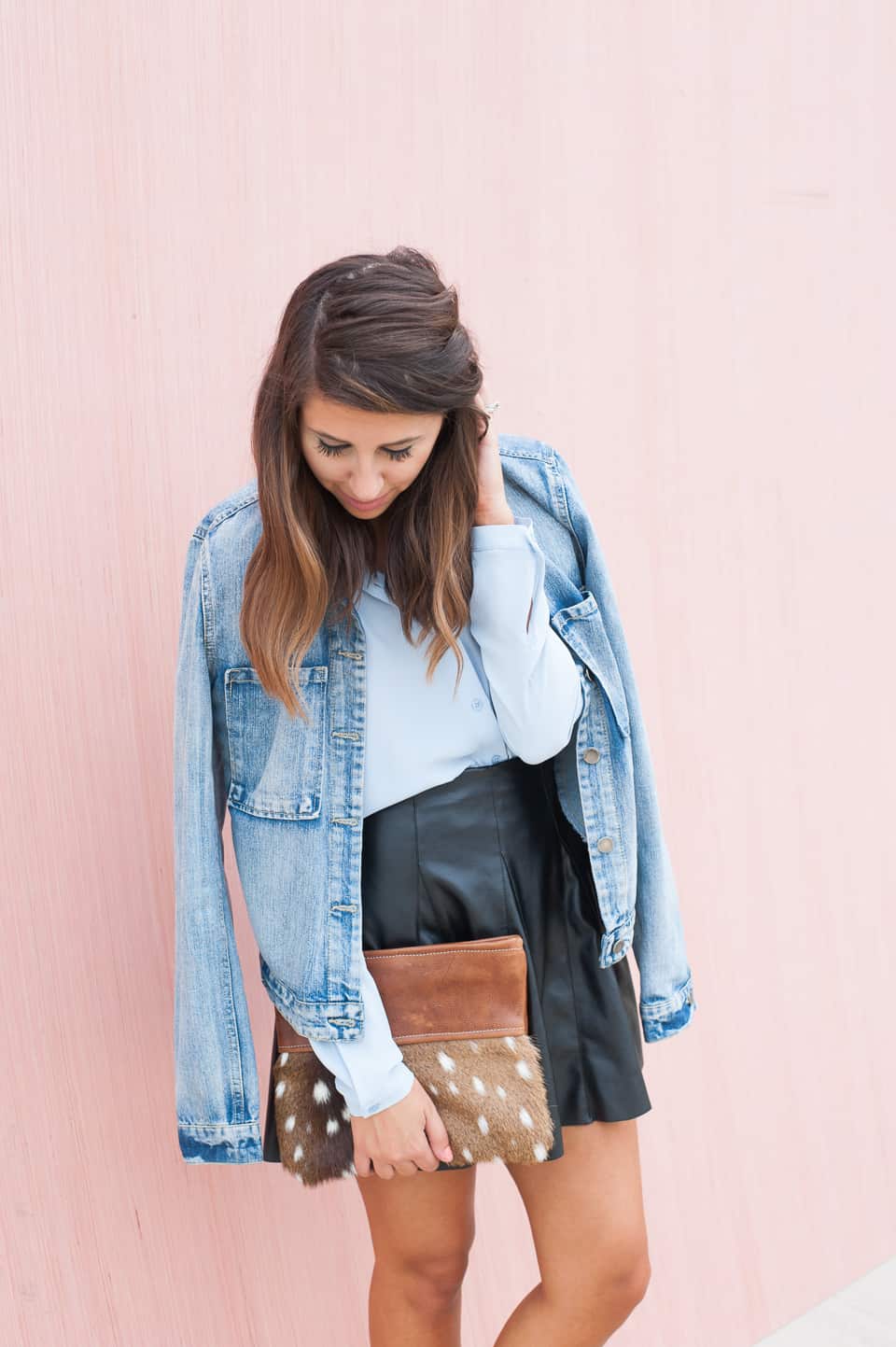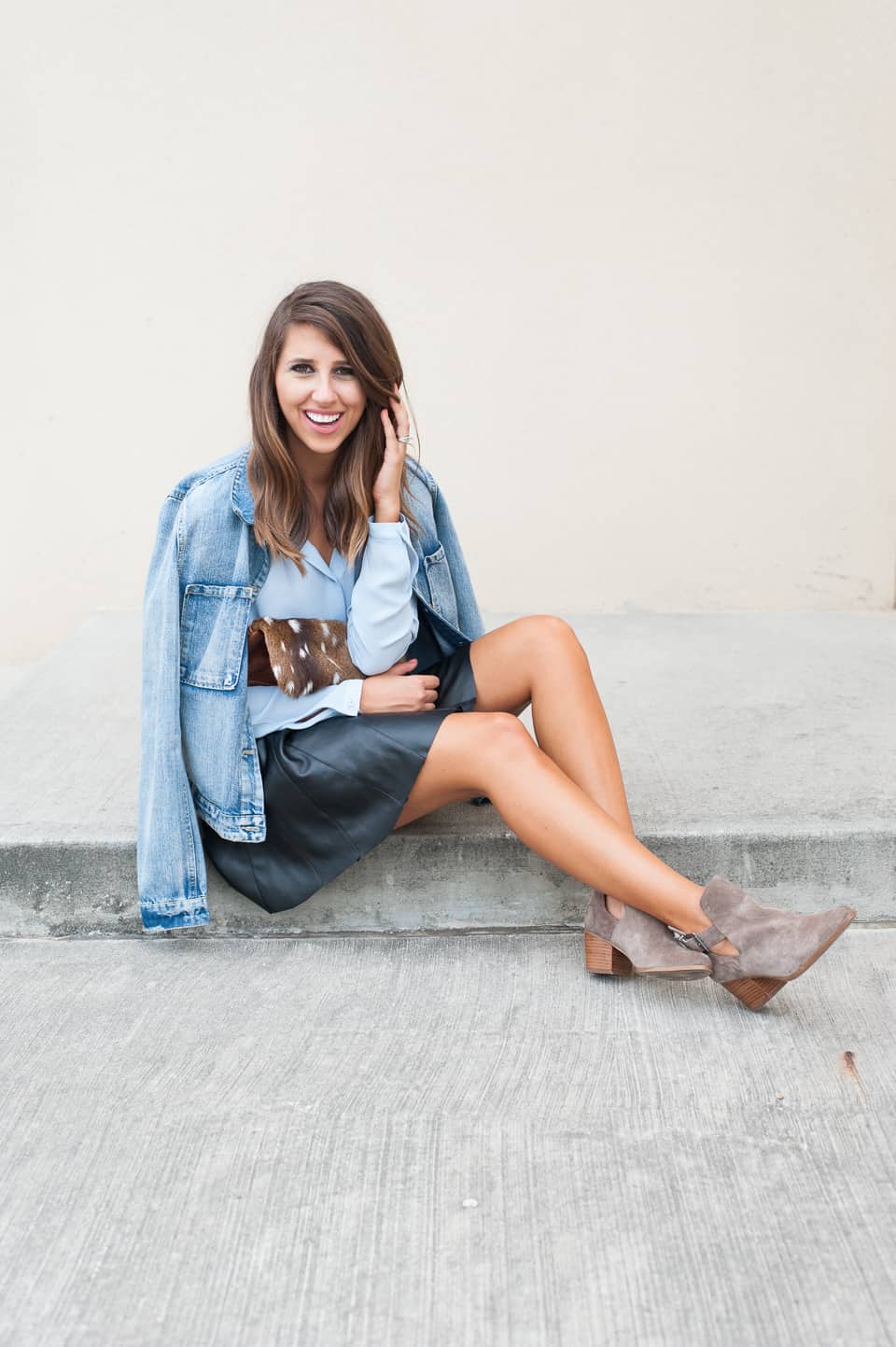 Top: Jones New York | Skirt: Leather | Denim Jacket: Moto | Shoes: Sole Society | Clutch: Etsy
Since I shared my favorite color crush of the season, serenity blue yesterday, I wanted to style this blue top for you all in two different ways. This top from Jones New York has been my recent favorite hence we I decided to style it in light and dark way. I also am human and wear shirts multiple times but you might notice it since I spread them out but here I decided to share them together 🙂
Blue & White: The first look is a more white light look pairing it with white jeans and fun colorful earrings. It reminds me more of a summery look but hey there are no rules and definitely can be worn right now. I loved how layering necklaces turned out and plan to do it more often.
Blue & Black: Now blue and black can be tricky but obviously can be done. I paired it with a fun leather skirt, some lighter color boots and the cutest clutch you ever did see. The denim jacket, or any shoulder, has been a trend lately and worked so well with this outfit. The denim also tied in the light blue.
Would love to hear your favorite look of the two! Happy hump day loves.