Gift Guide For Your Pets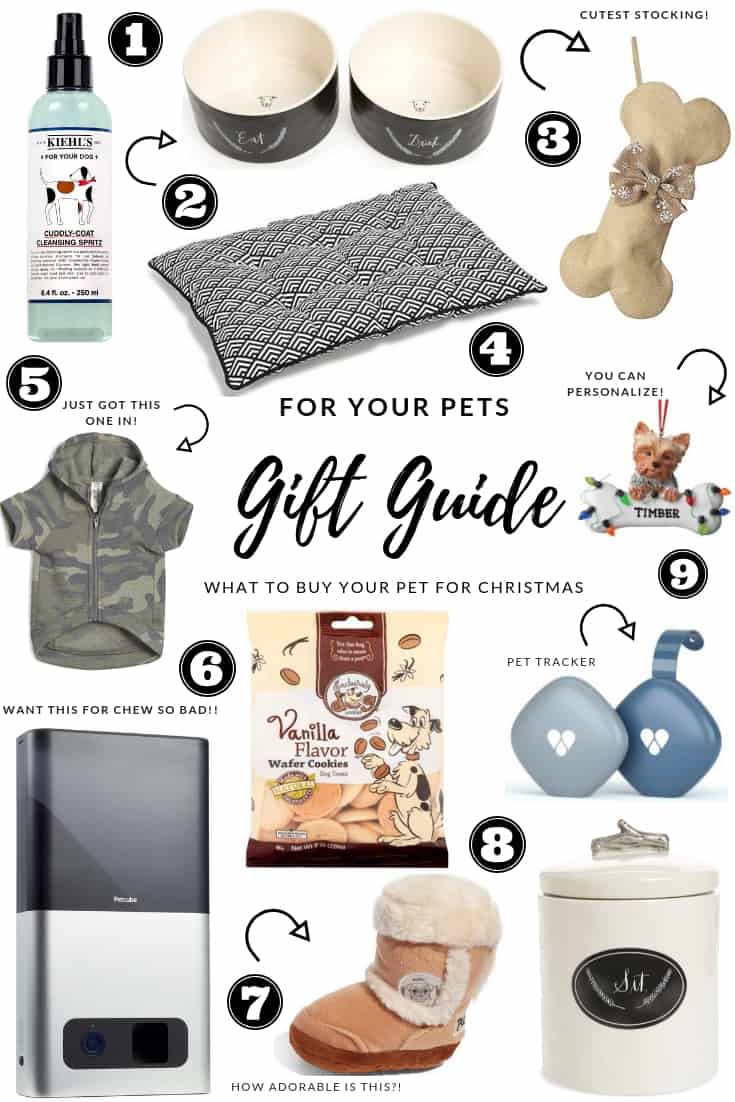 1 Cleansing Spray: This spray is such a good idea for in between the groomers/bath or just to put on before guests come over!
2. Bowls(similar): I love this set! I think its simple but super cute to keep in your house!
3. Stocking: This stocking is so adorable to put up with your family's! They also have a fish one for a cat as well!
4. Bed (similar): Such a fun little bed that would be cute in your home and comfy for your pet!
5. Hoodie(similar): Just got this hoodie in for Chew and shared it on IG stories!
6. Pet Camera: This thing is so neat!! It lets you look at and speak to your pet while youre not home and also allows you to give them treats!
7. Toy: How adorable is this little ugg boot for your pup?!
8. Treat Jar: This is in the set with the bowls so I definitely love! I think It's so much nicer to have a jar for them instead of the bag being on the counter!
9. Pet Tracker: A tracker for your pet's collar is such a good idea!! I can not imagine if Chewy got out and I couldn't find him!!
Cookies: These look so good for your little pup!
Ornament: Need this for our tree this year!! You can personalize it with the breed and your dog's name!!