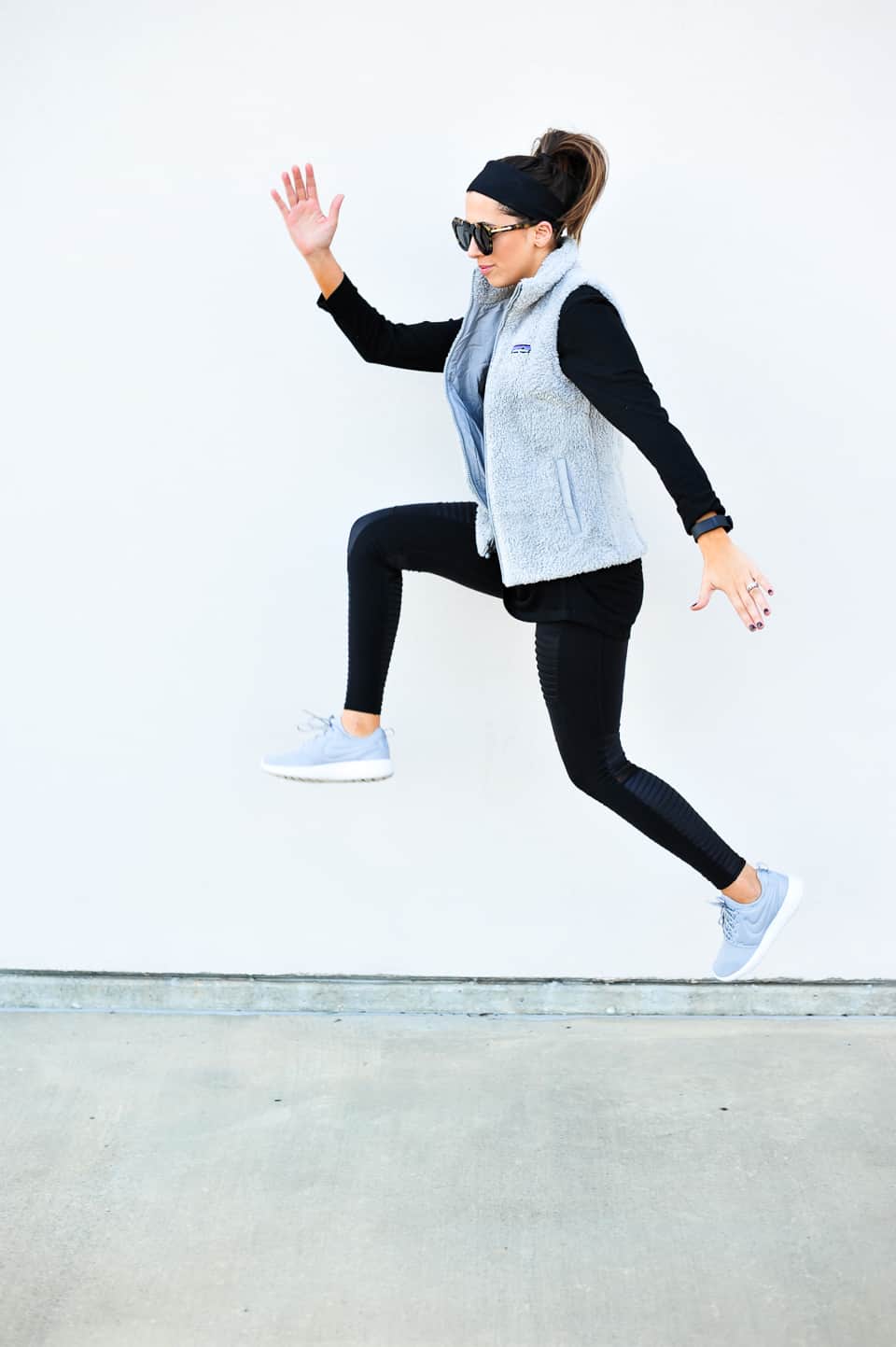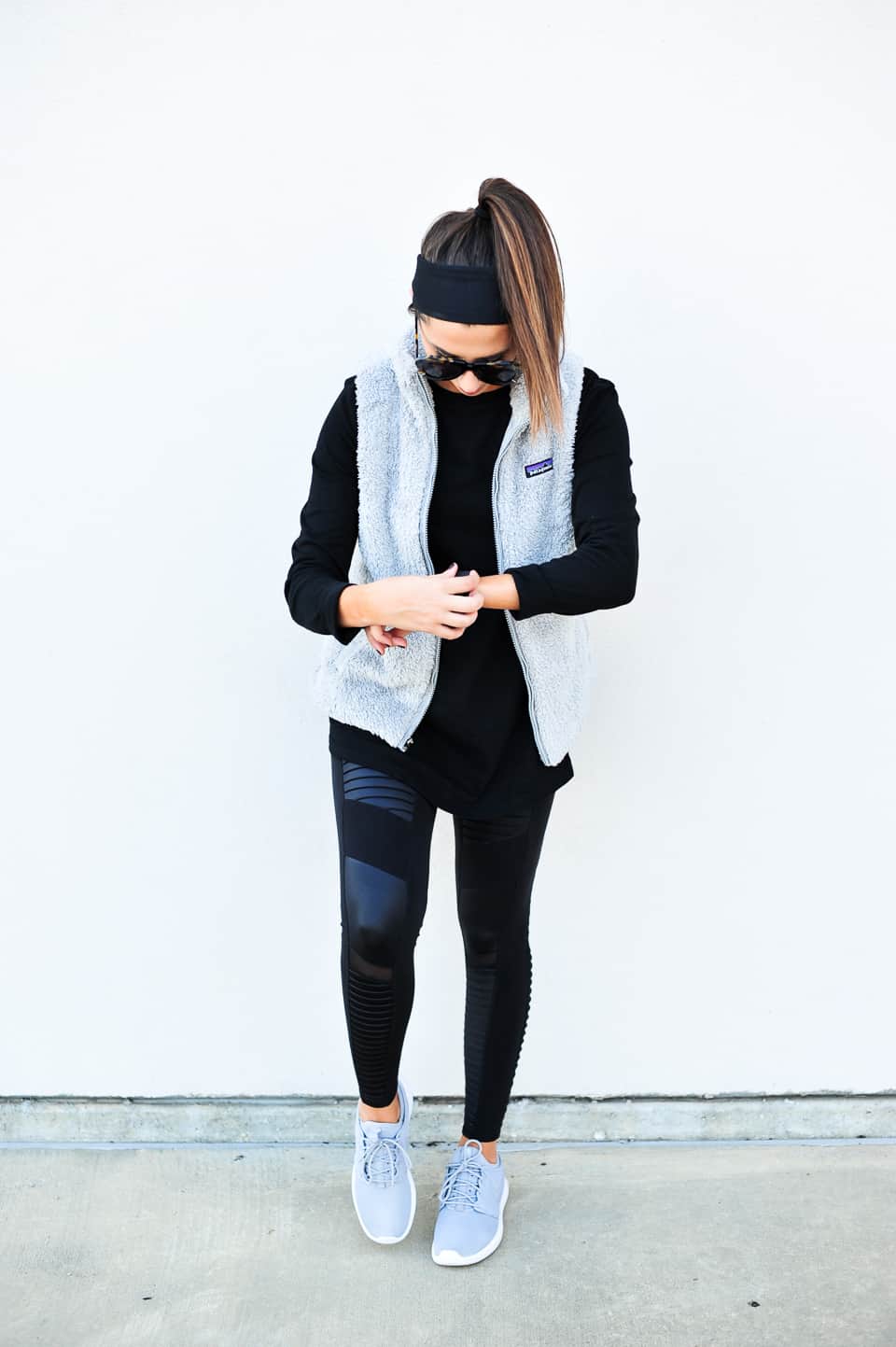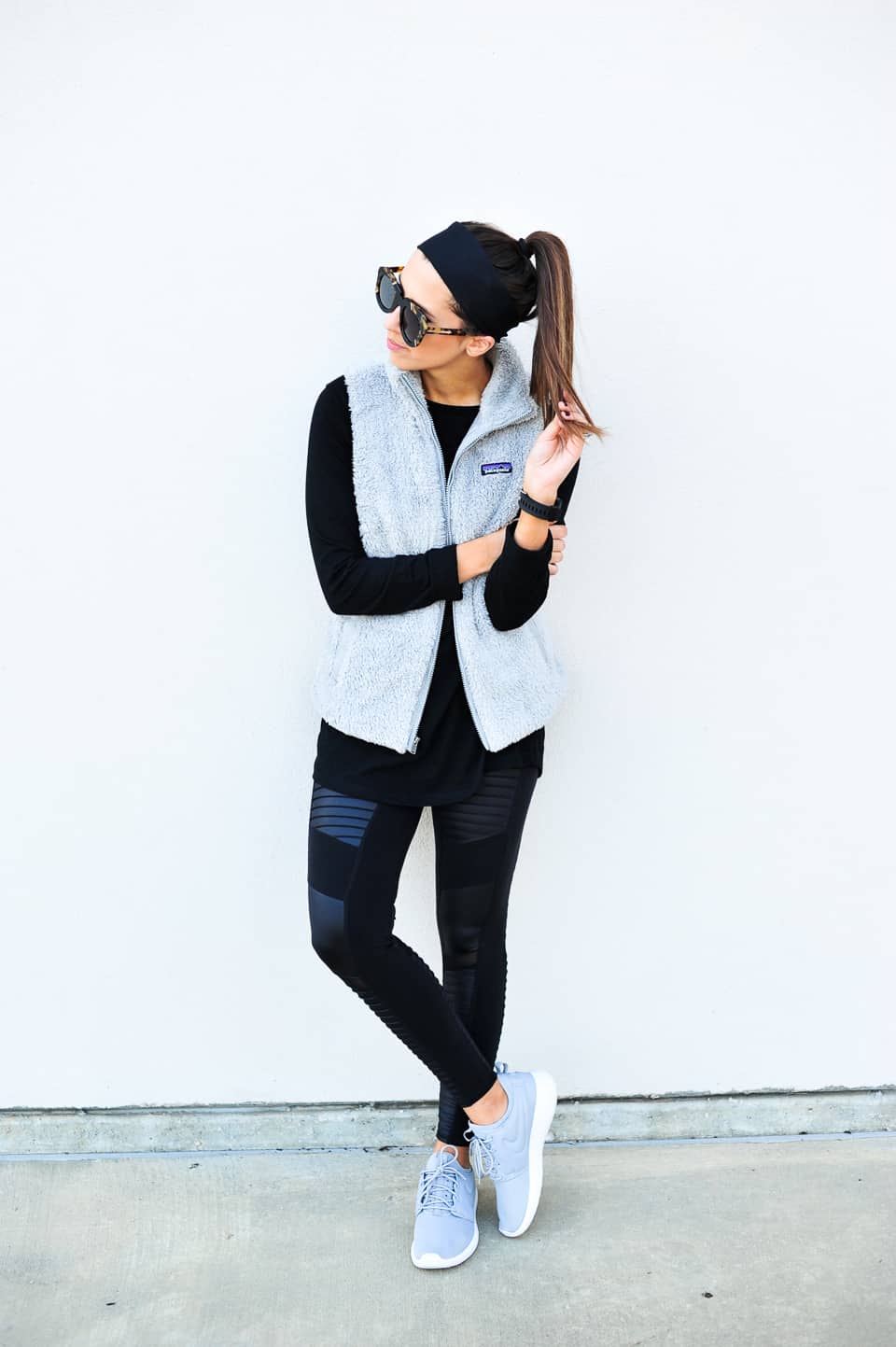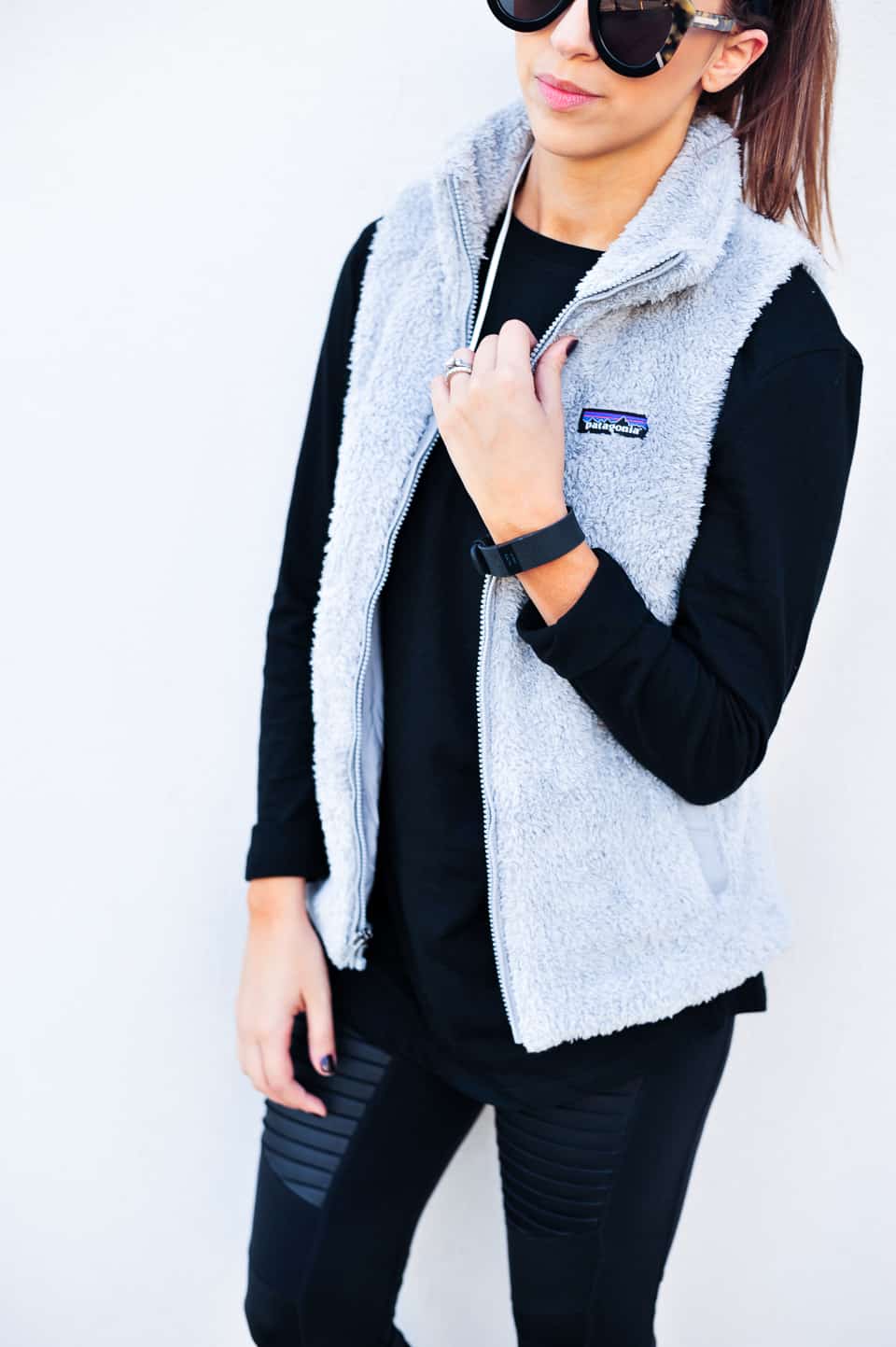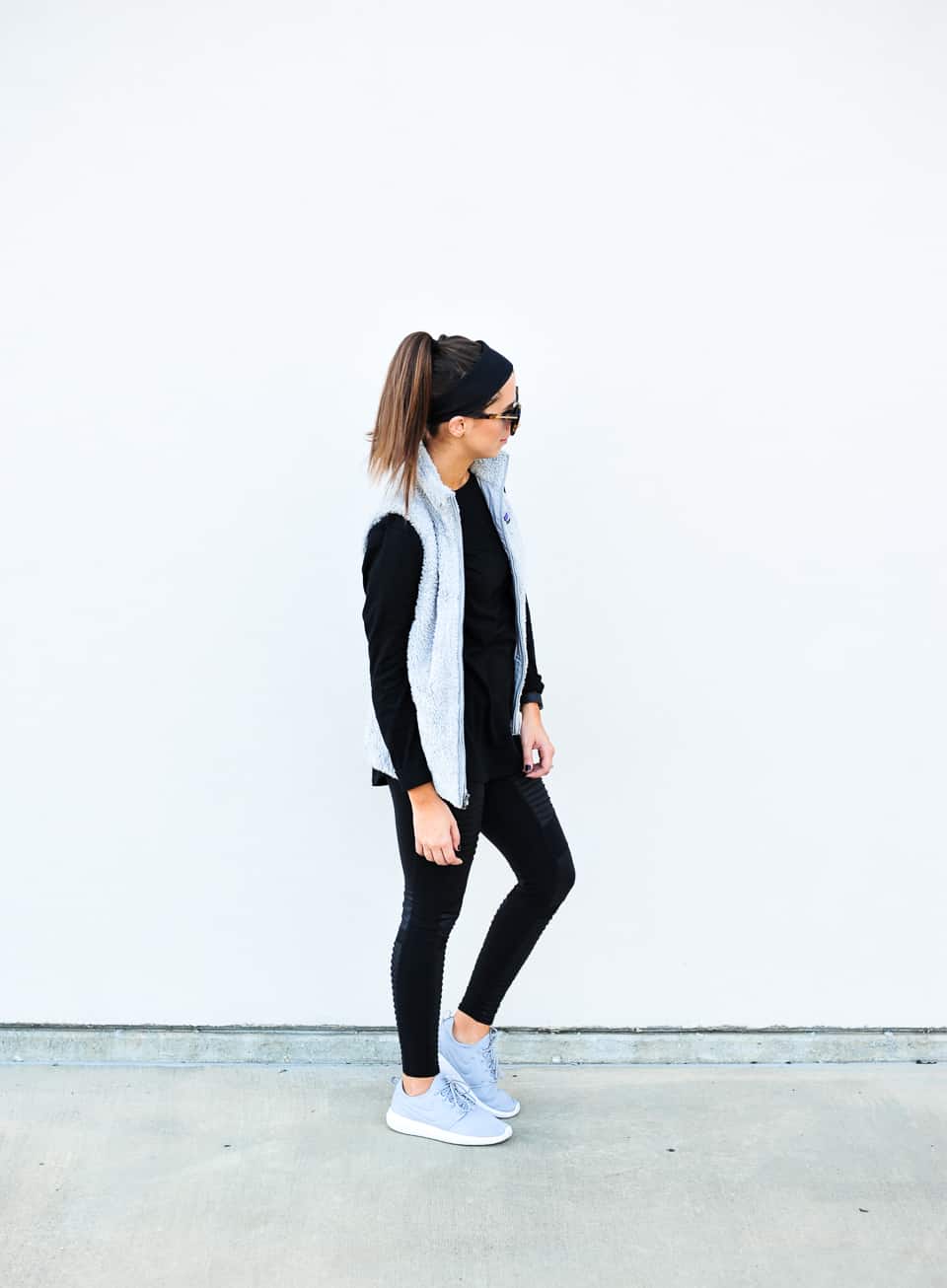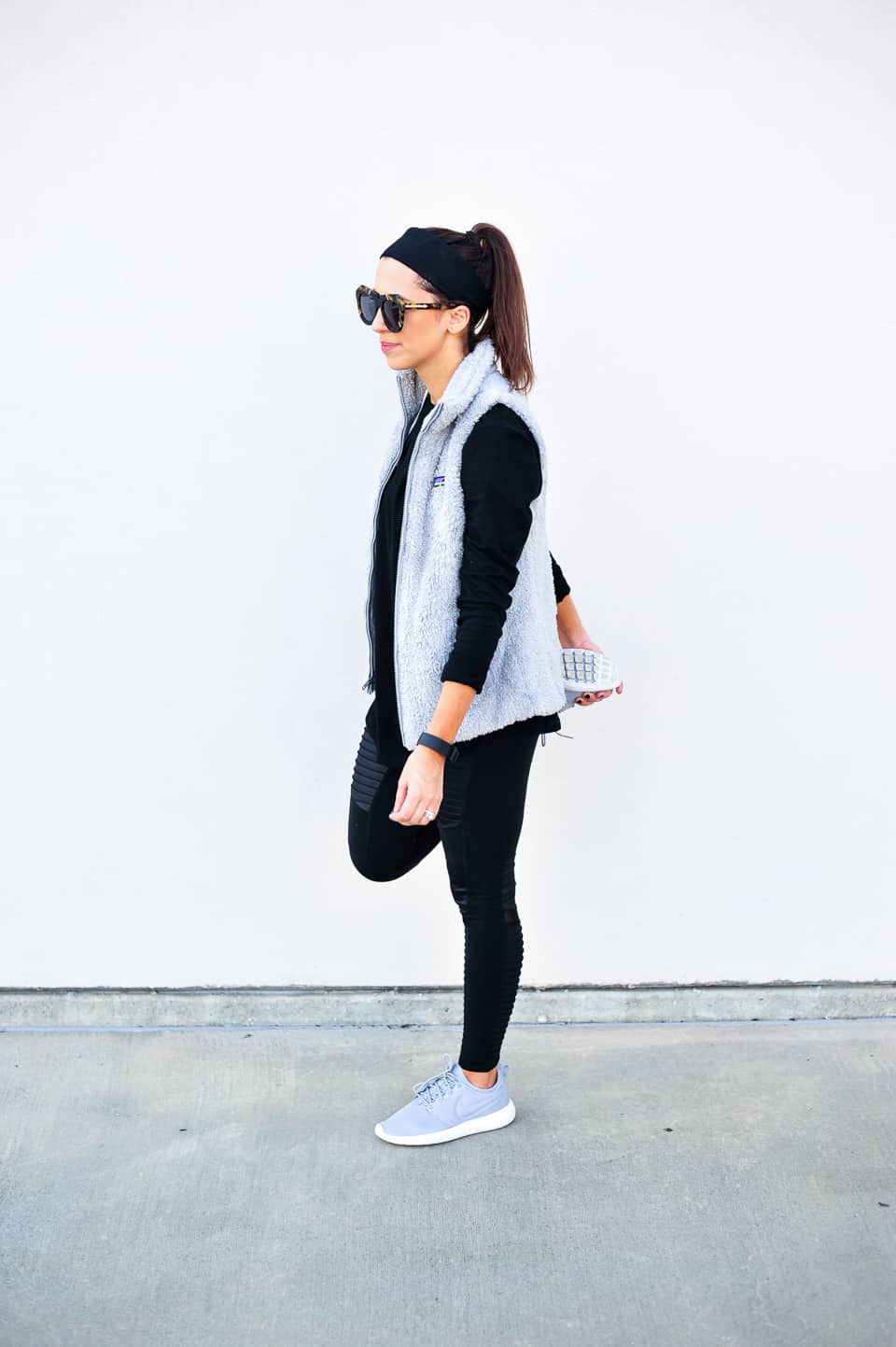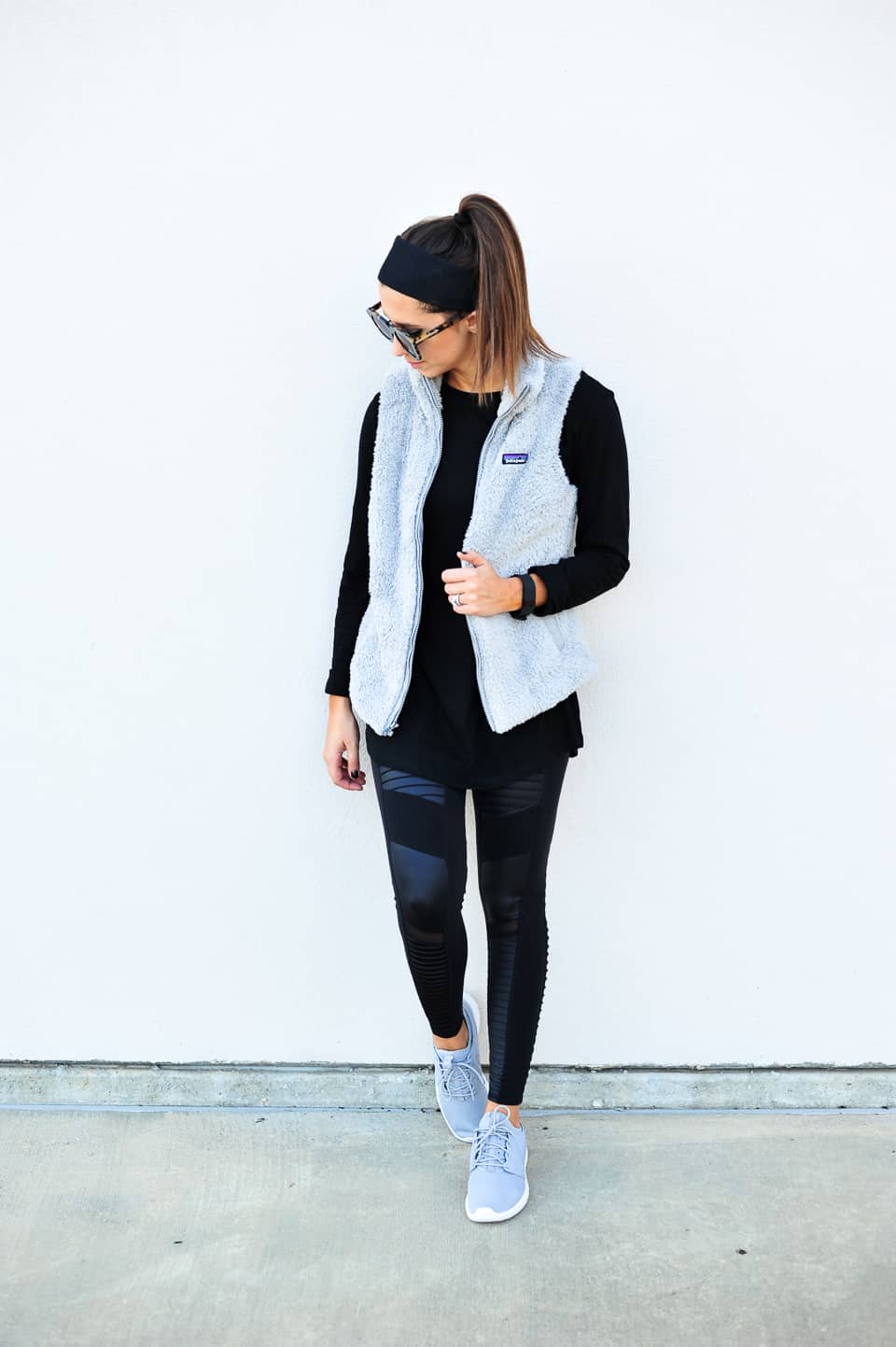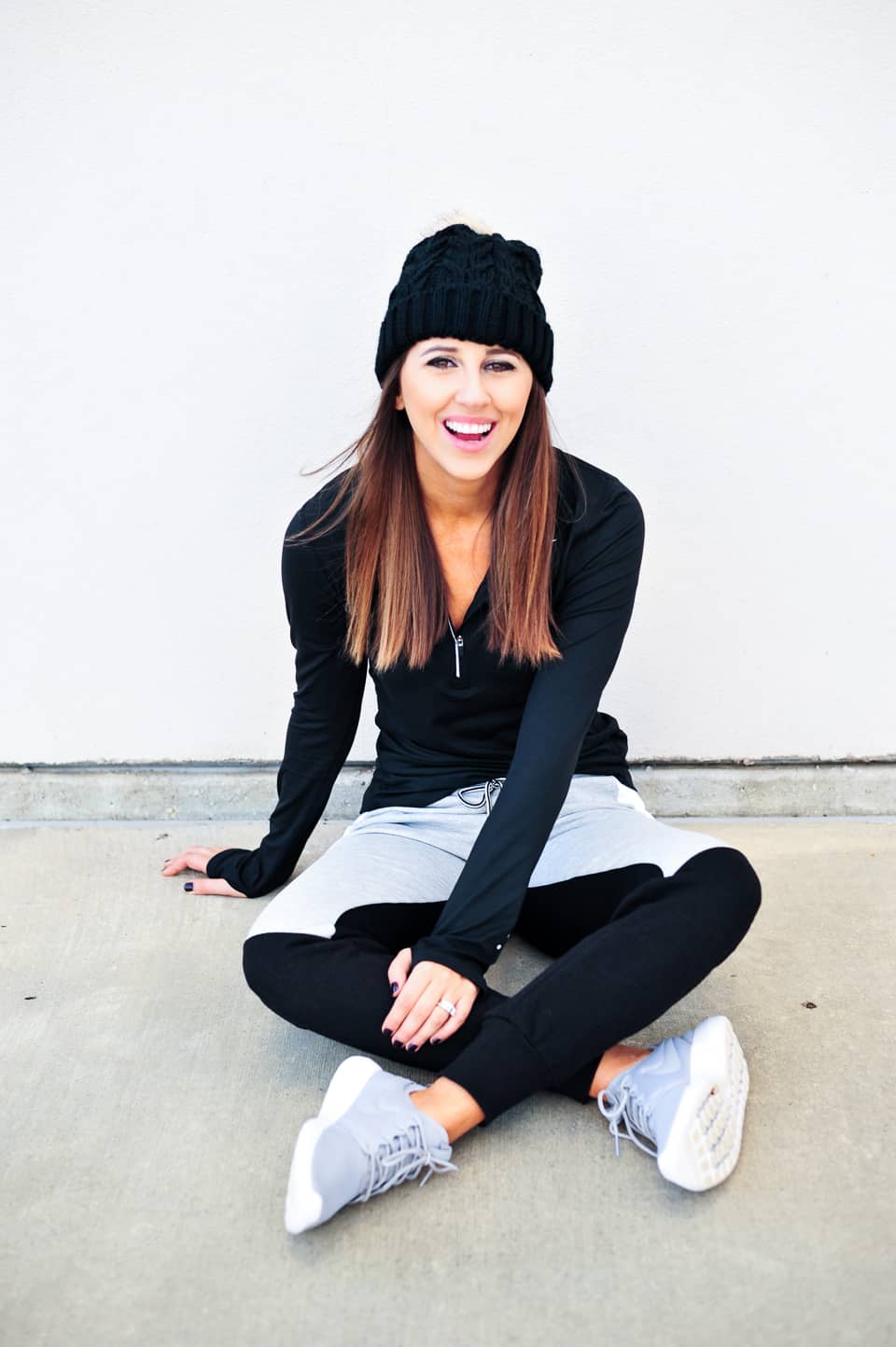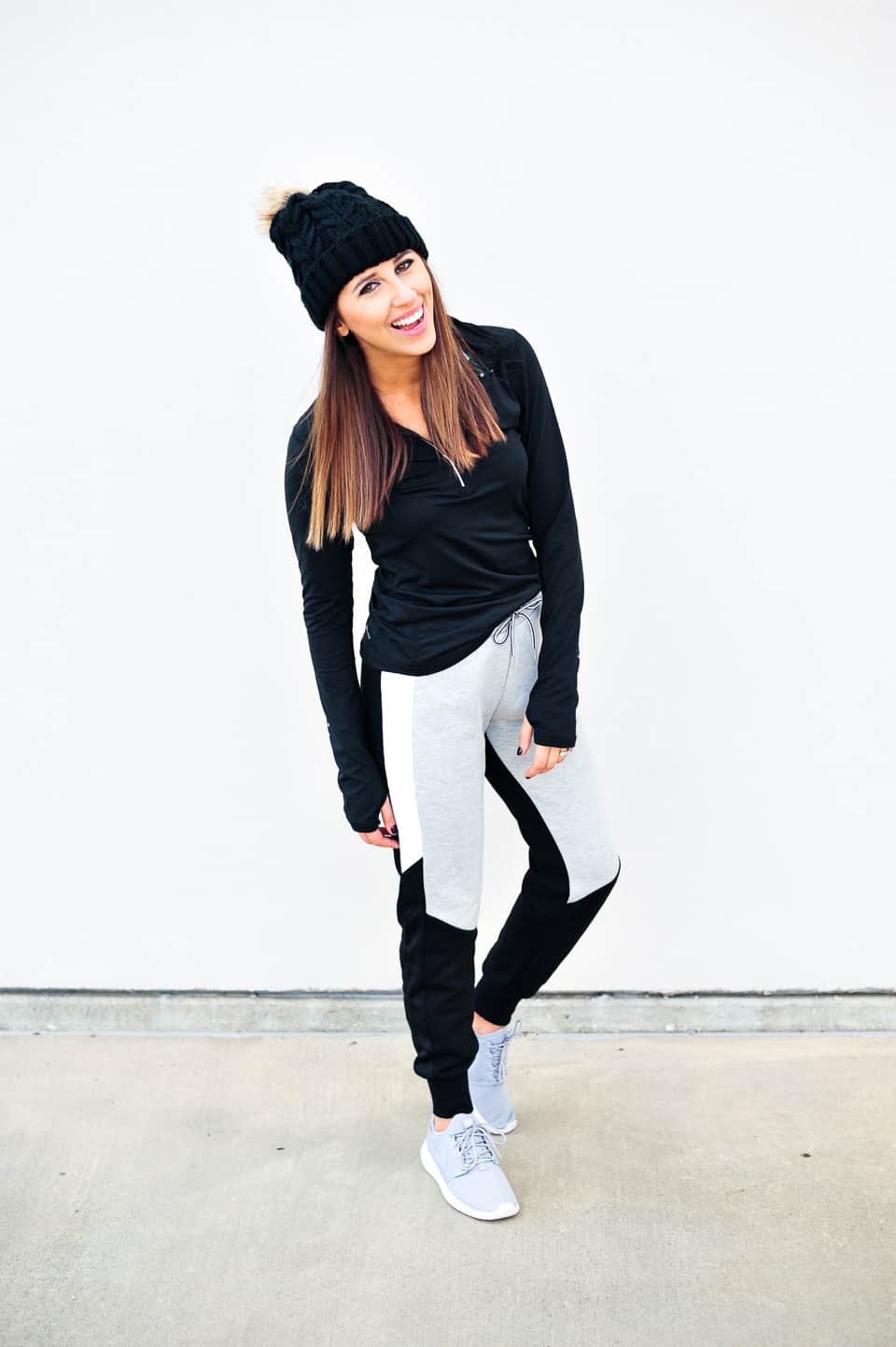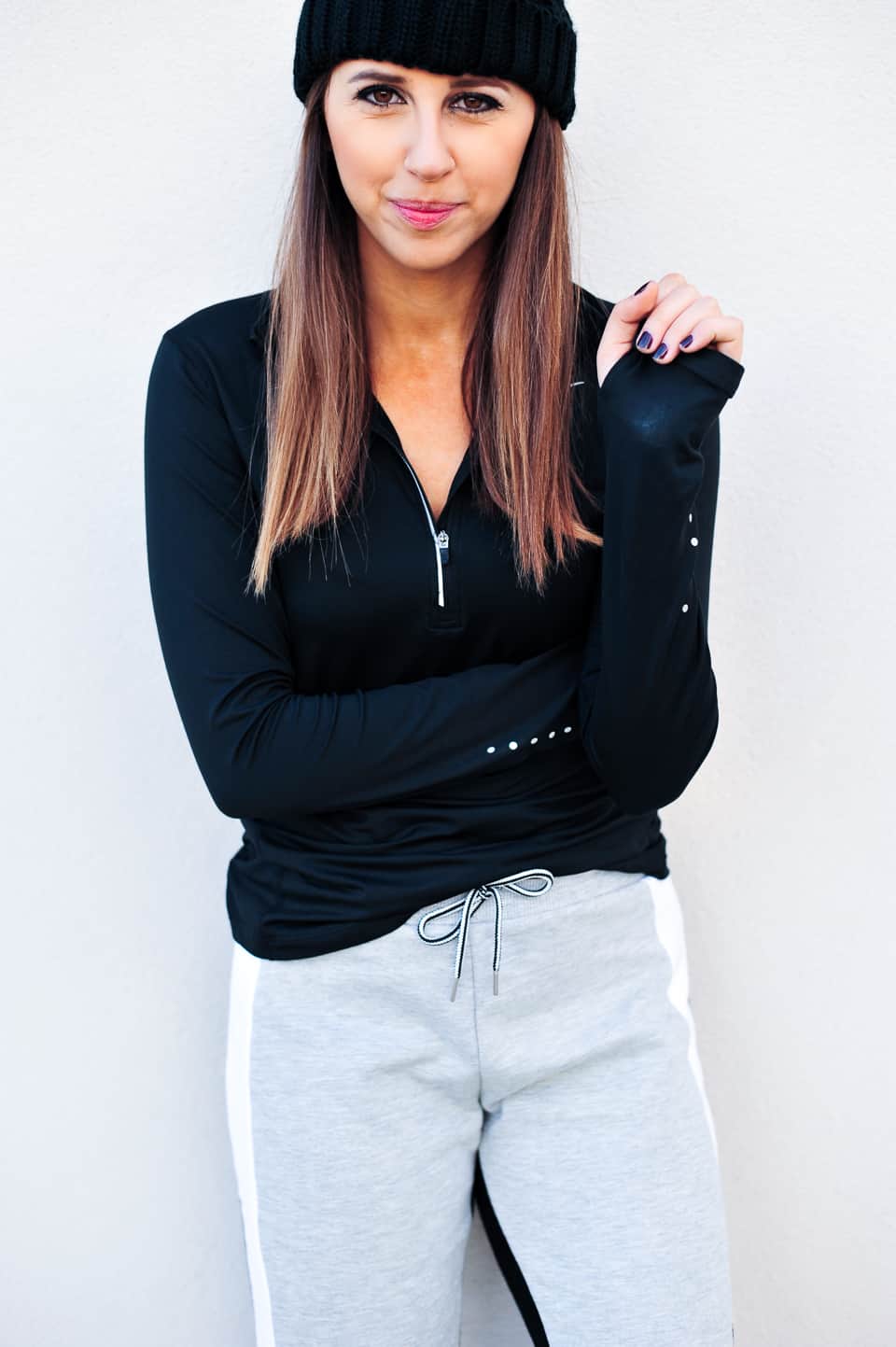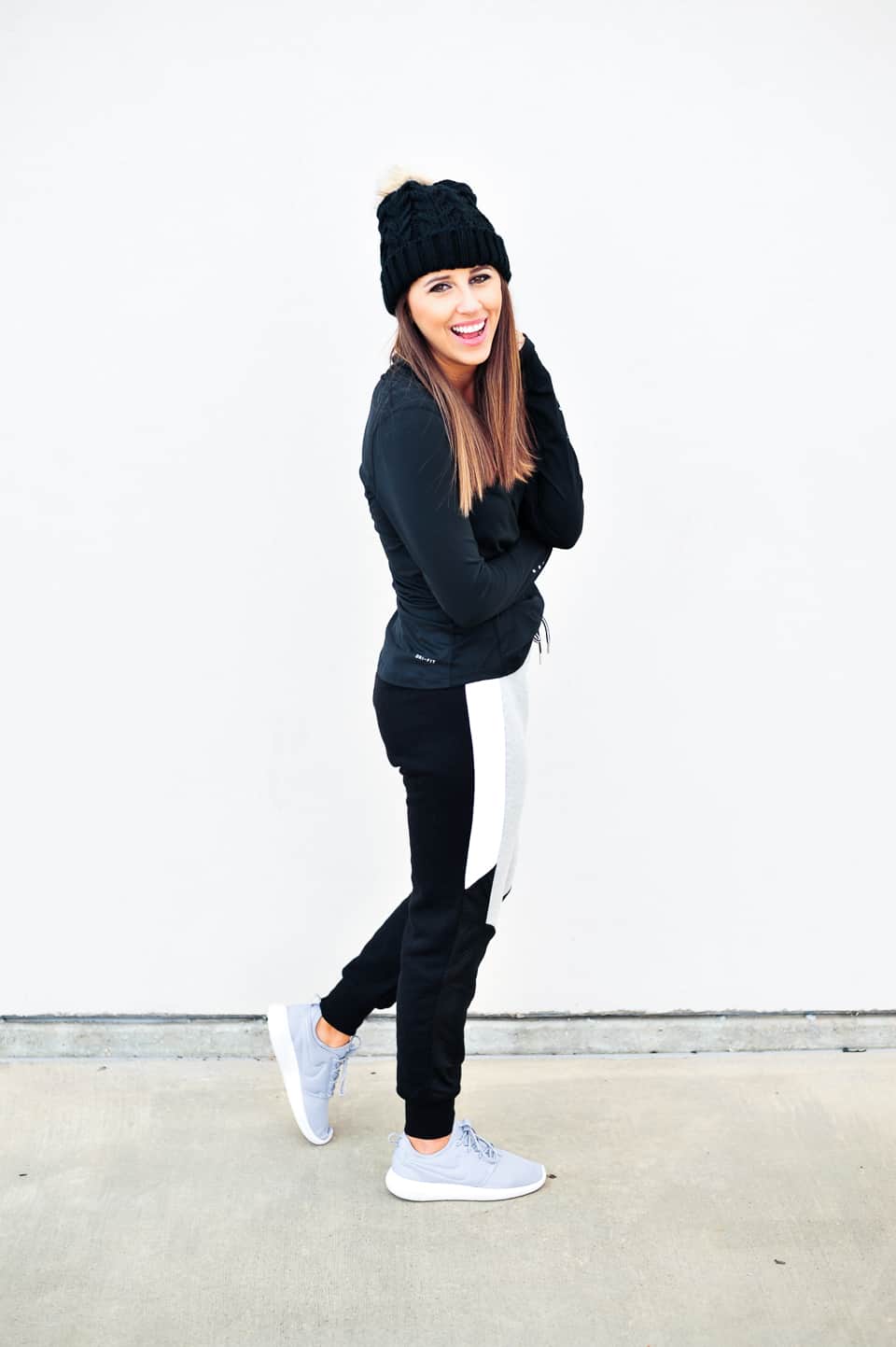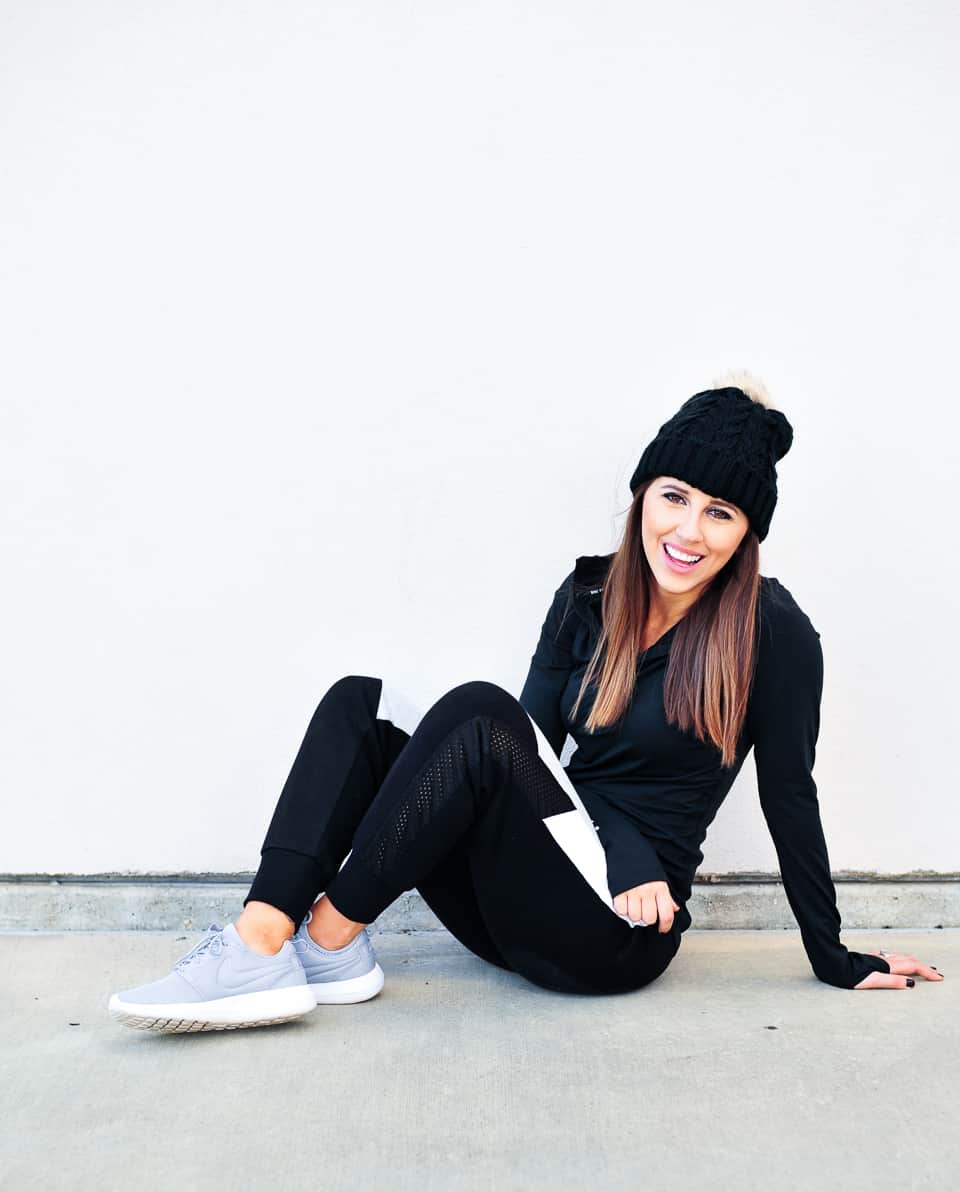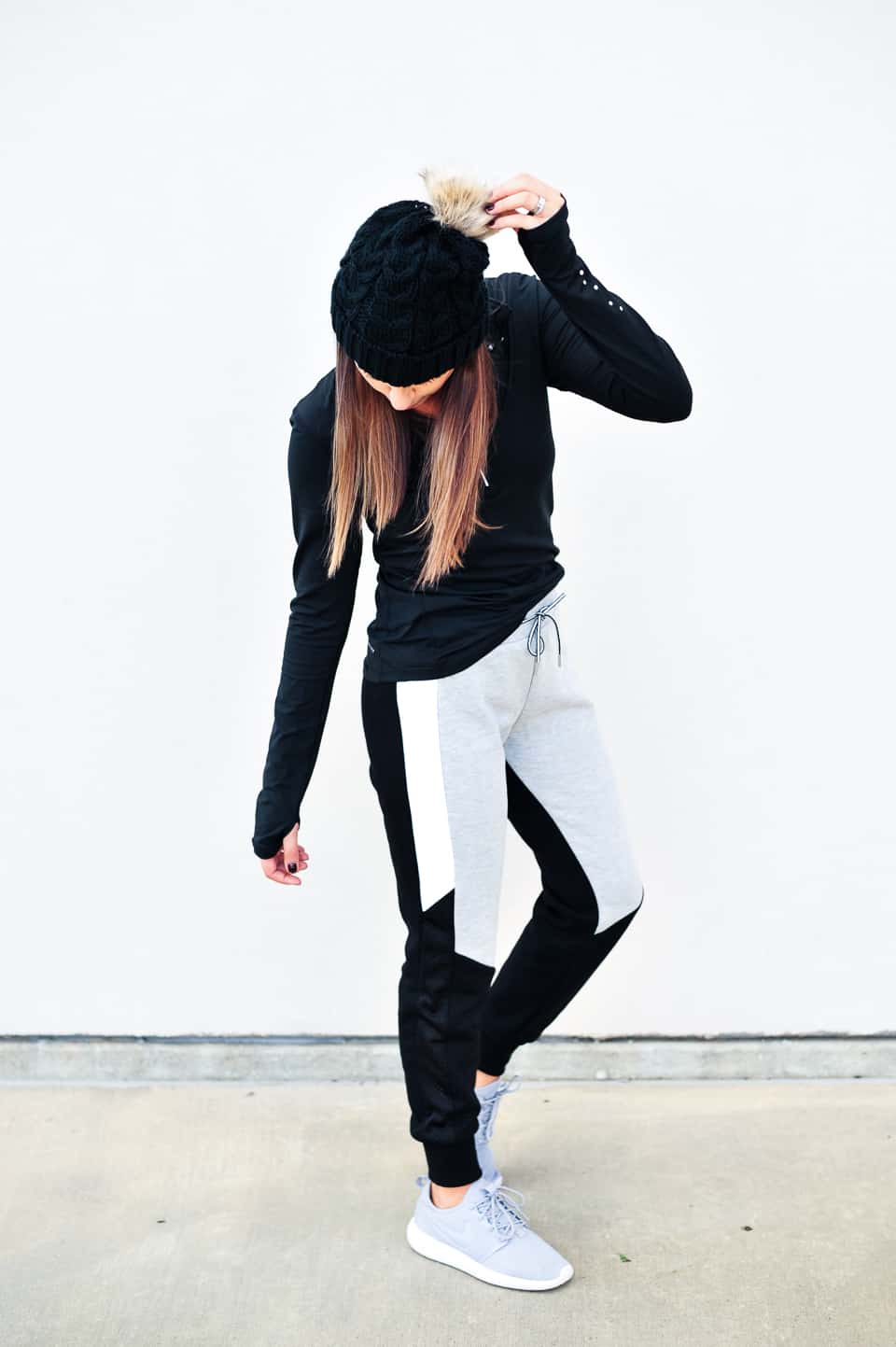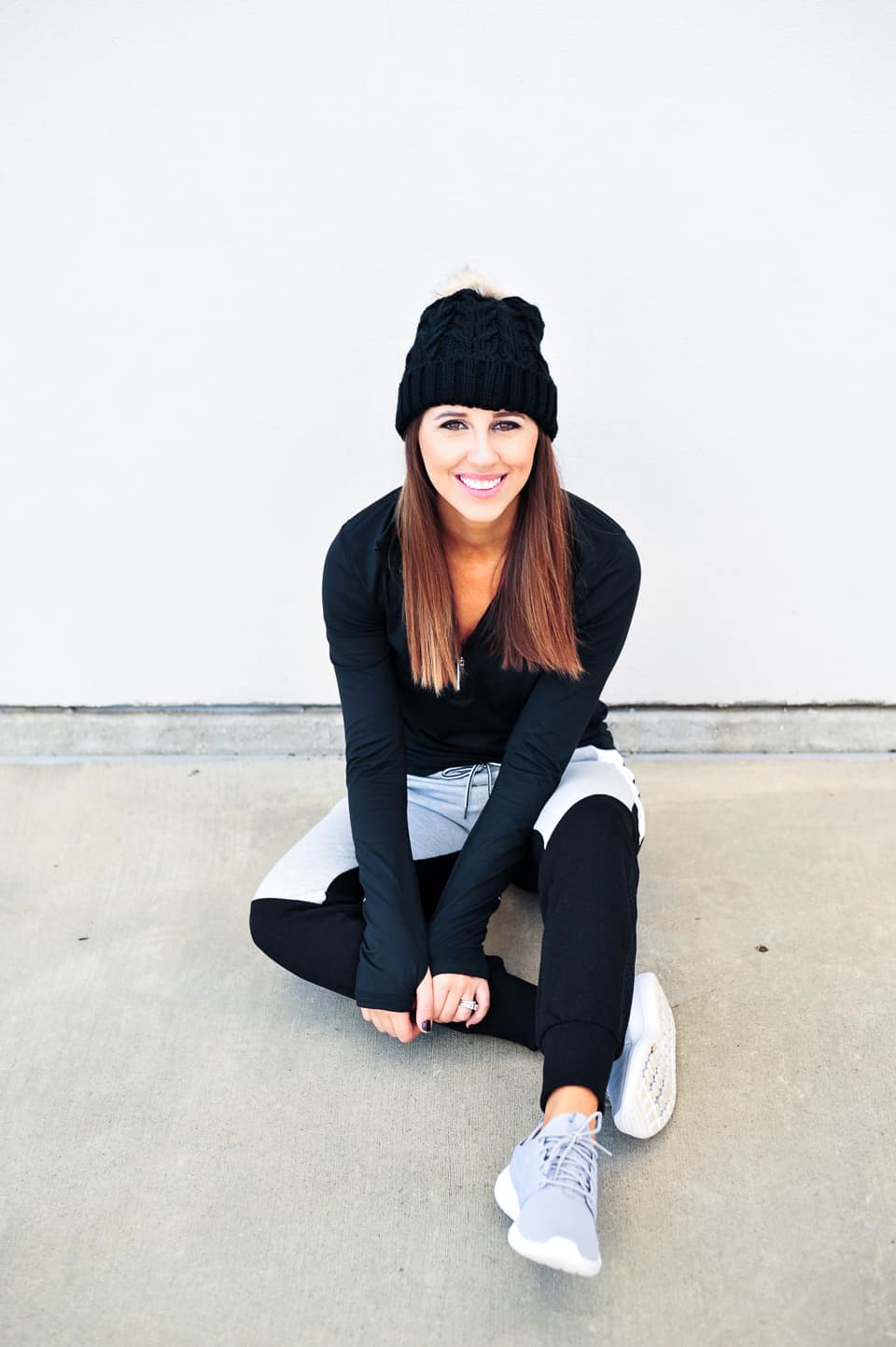 Outfit 1 // Vest: Patagonia  | Tee: BP | Headband: Zella | Leggings: Alo (obsessed) | Watch: Fitbit | Shoes: Nike | Sunglasses: Karen Walker 
Outfit 2 // Top: Nike | Beanie: BP | Joggers: Topshop | Shoes: Nike |
Since I give my sister a new pair of Nike shoes every year, I thought I would share the perfect athletic gift guide for your adventurous loved ones. I personally hate spending money on work out clothes, I rather splurge on cute outfits, so I absolutely LOVE getting athleisure gifts. I haven't purchased tennis shoes in ages so I am so glad I welcomed these into the family.
I also think receiving anything athletic for the holidays is perfect timing to ring in the new year. I don't doubt, whether active or not, everyone and their mom's resolution is to be more fit. Speaking from experience, a new water bottle, or leggings always plays the motivation trick. Below are a few athleisure gift ideas for him or her.
Headphones: I absolutely can't stand working out in silence. A good pair of headphones for the gym to get you pumped up is key.
Water Bottles: Headphones & a water bottle are the two items I will always have in my hand walking in a gym. I love ice cold water so these bottles will get the job done. This one cracks me up. Ted has this one and loves it.
Tennis Shoes: New tennis shoes really do get me motivated. I started giving sister new tennis shoes every holiday and she absolutely loves them. I mean for the athletic type, she really does run down her shoes yearly and a fresh pair of kicks for him or her always does the trick!
Fitness Watch: These have been huge the past couple of years, but let me tell you, they make a huge difference. Ignorance is bliss and that goes along with your healthy lifestyle. I didn't realize how little I was moving before my fitbit.  Boy did it start to motivate Ted and I. I highly recommend a fitness watch in order to be aware of your daily lifestyle and how many steps you are taking. We both have this one, but I have a feeling we will be upgrading during the holidays!
Clothes: Anything atheletic in my closet, I live in it. I was so excited to share an athletic look that I couldn't help my self to share two looks. Like I said before, workout clothes are a great way to get me motivated and I know for the fit friend in your life, they will thank you for anything given to them to make them feel better on their run.
Scroll below through my more athletic gifts below. Nordstrom has such a diverse selection in brands for athletic wear that you will for sure find something for everyone. Be sure to also check back on Tuesday for the launch of #buttercupgiftguides! I also have holiday shop tabs above (or here) that will be updated every week! There really is no reason to wonder what you will be giving your bff for Christmas because we have endless ideas around here.
&& just incase you missed it, I did a gift guide for the traveler in your life that you should check out here!