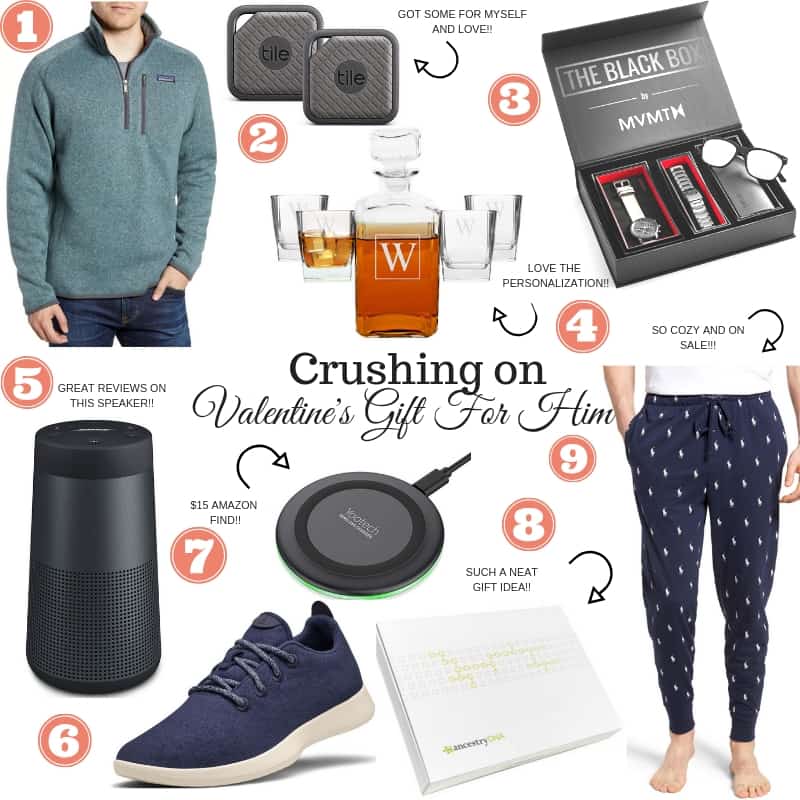 1. Pullover: These are so perfect for gifting since they can be a staple in his closet!
2. Tile Key Finder: Just got myself some of these and love them! You can attach them to whatever you want and it evens syncs up with Alexa!
3. The Black Box: So these watches are known for being great quality for awesome prices!
4. Whiskey Set: I love getting personalized gifts, especially for V-day!!
5. Speaker: This speaker has such good reviews and I love the sleek design!
6. Shoes: So these caught my eye and I think they are so perfect! They also come in a couple different colors to choose from!
7. Wireless Charger: Having one of these comes in so handy! Also this Amazon find is only $15!!
8. Ancestry Kit: I have heard so many good things about these and think they make such a neat gift idea!
9. Joggers: Can never have too many comfy pants!! These are also on sale!