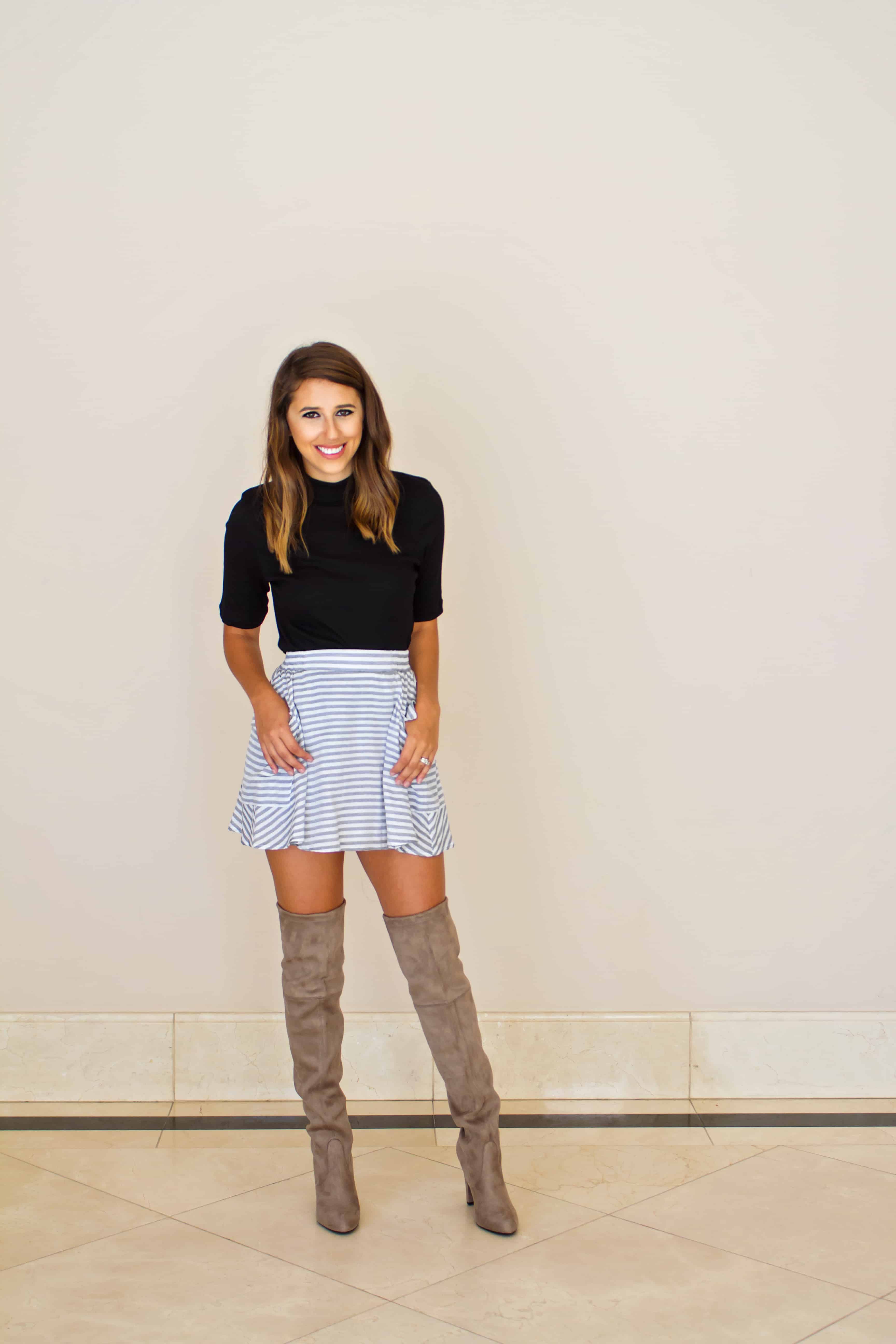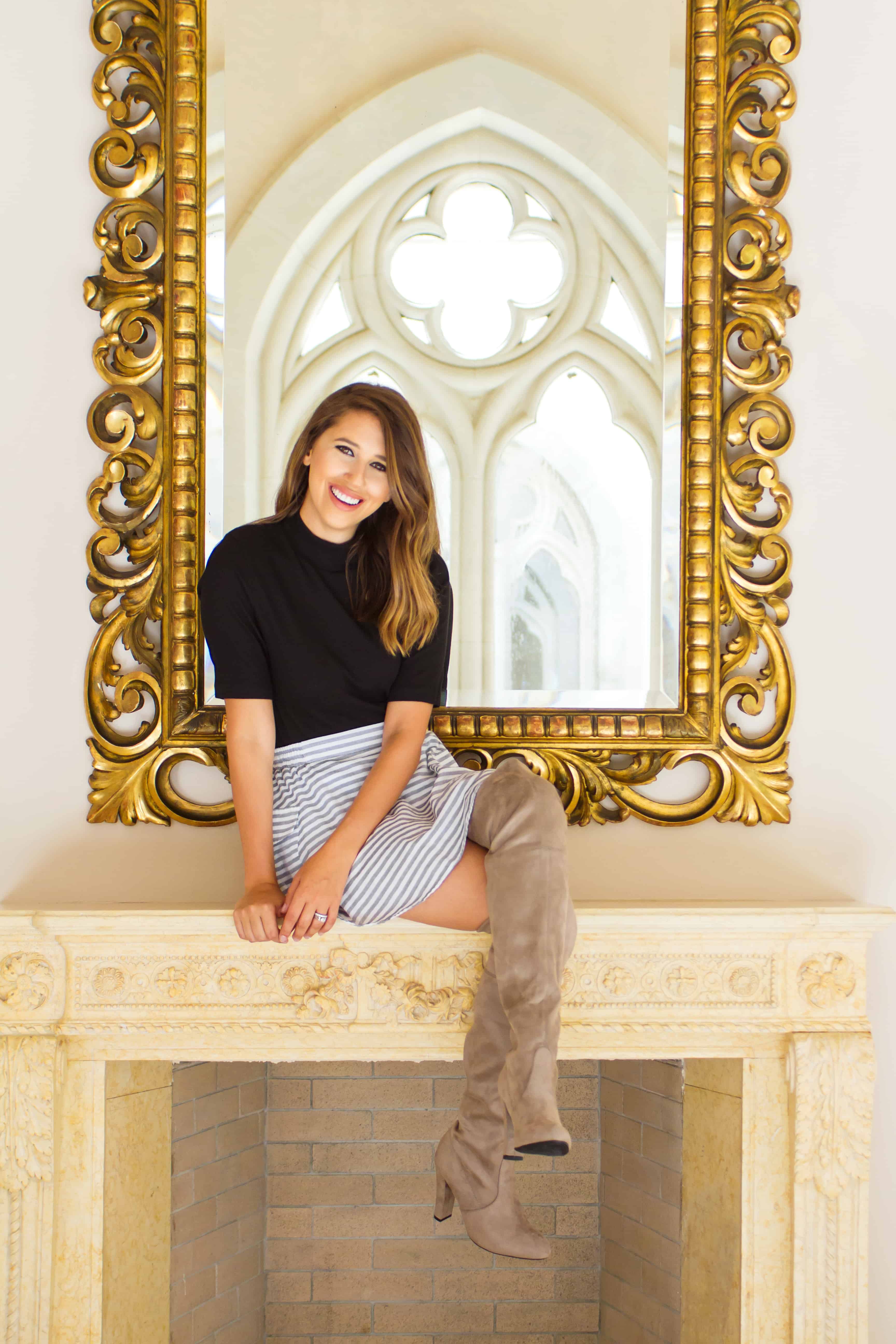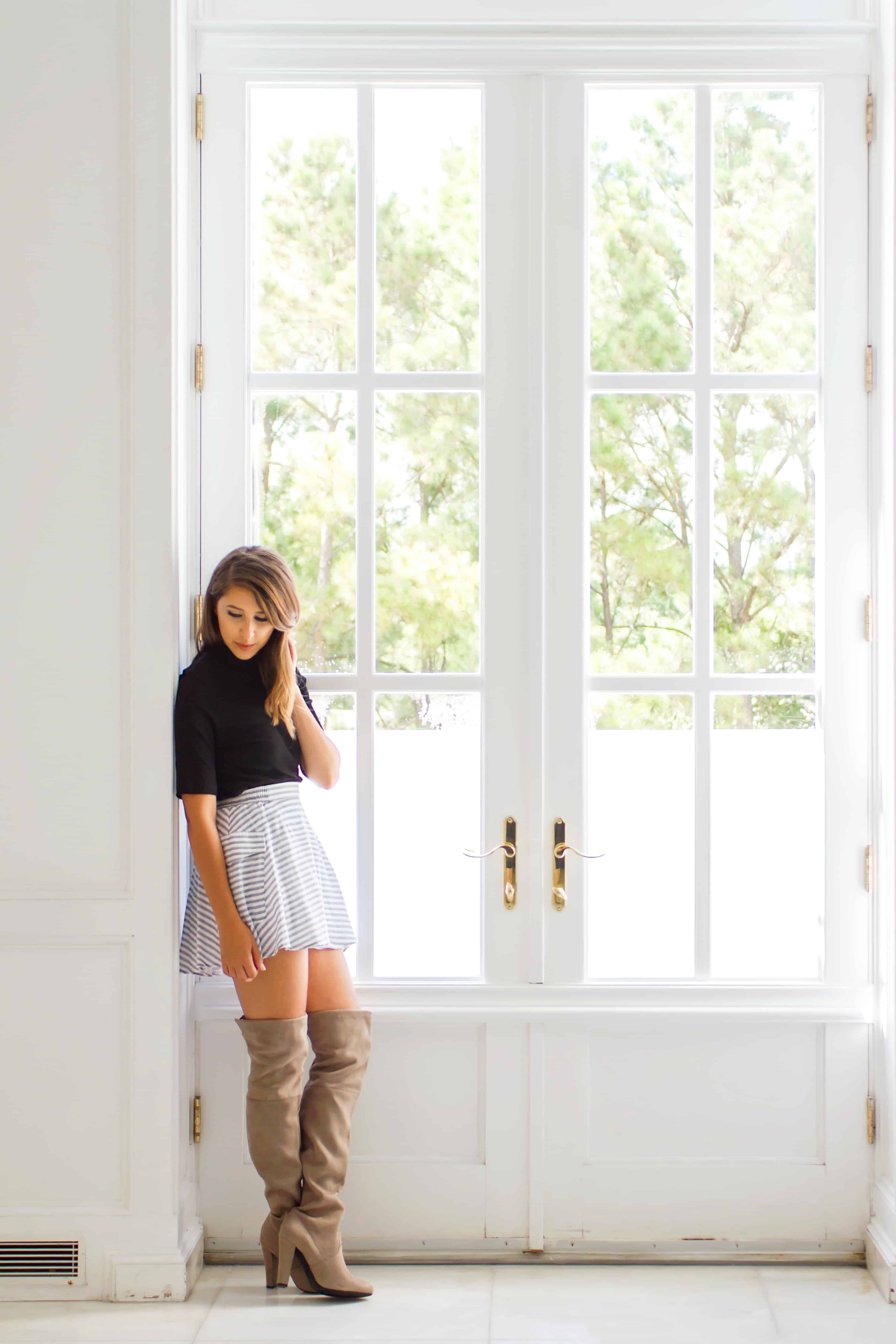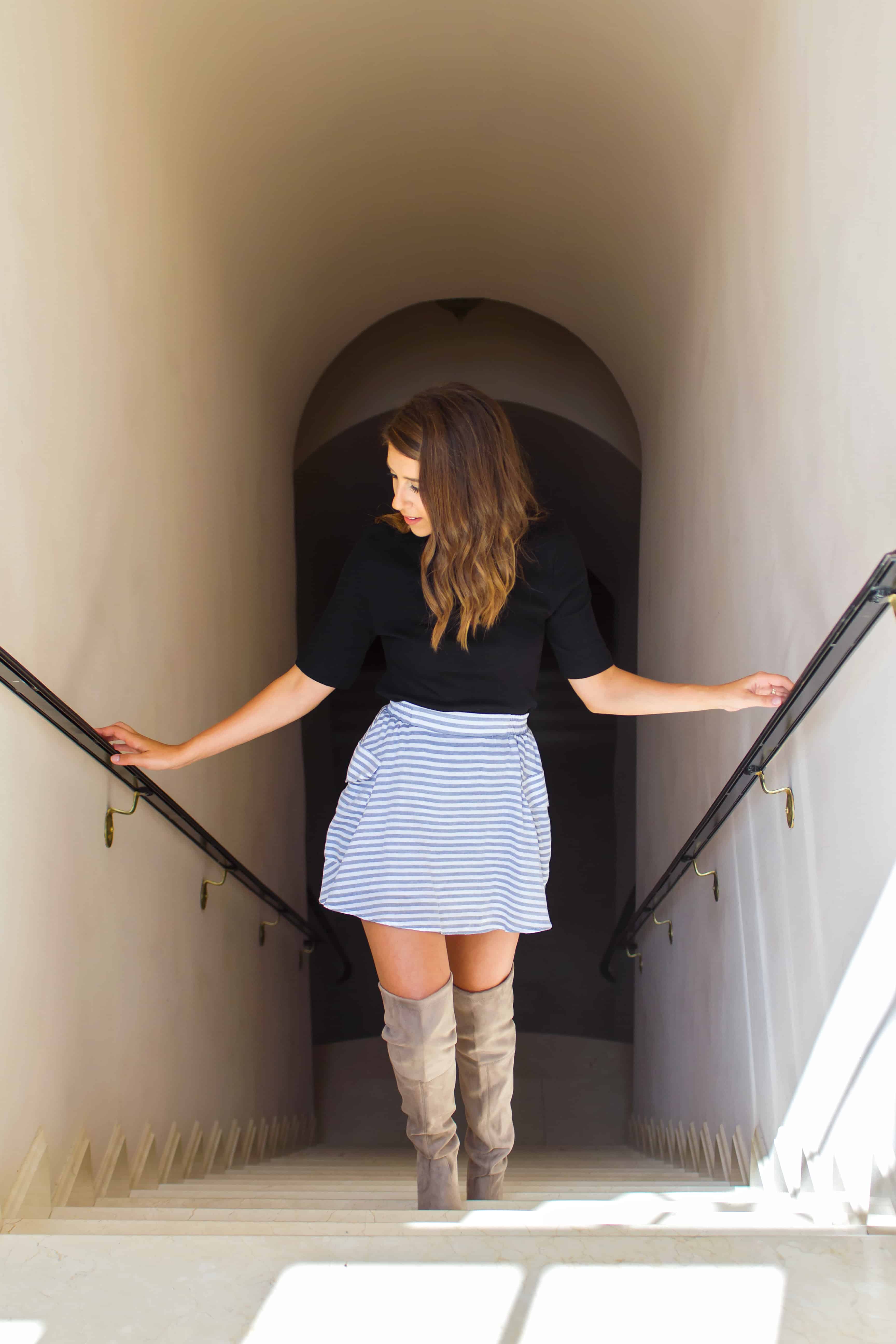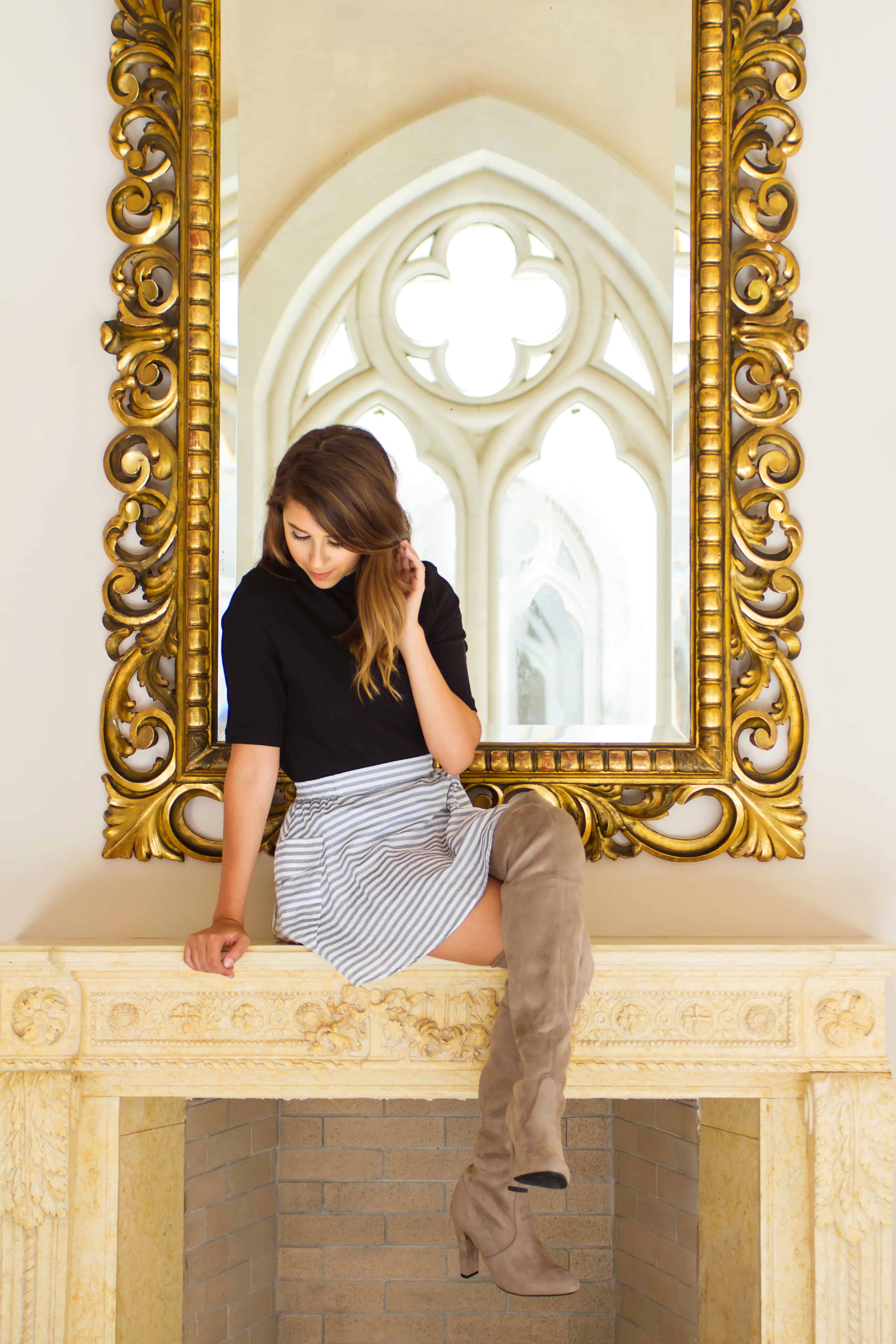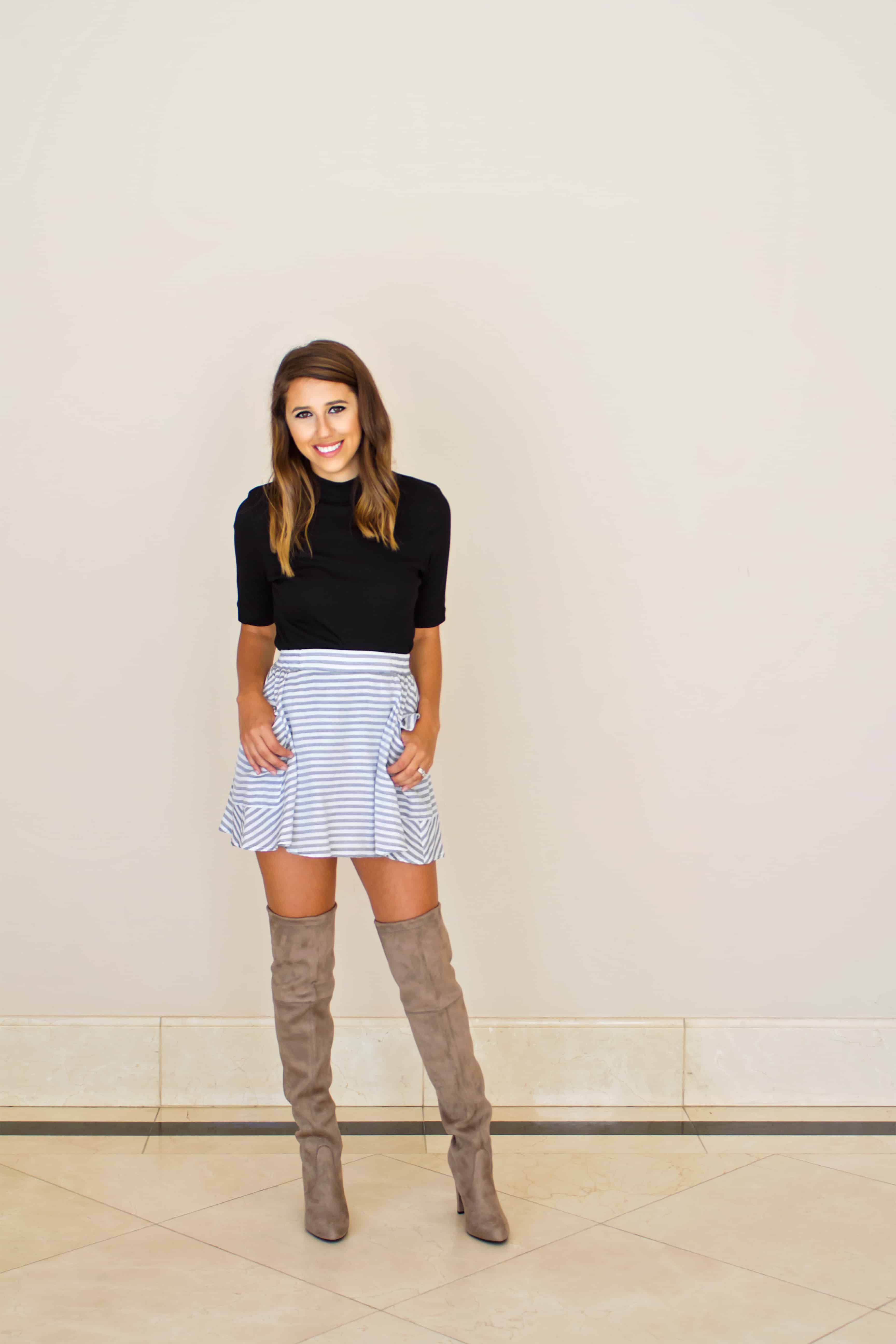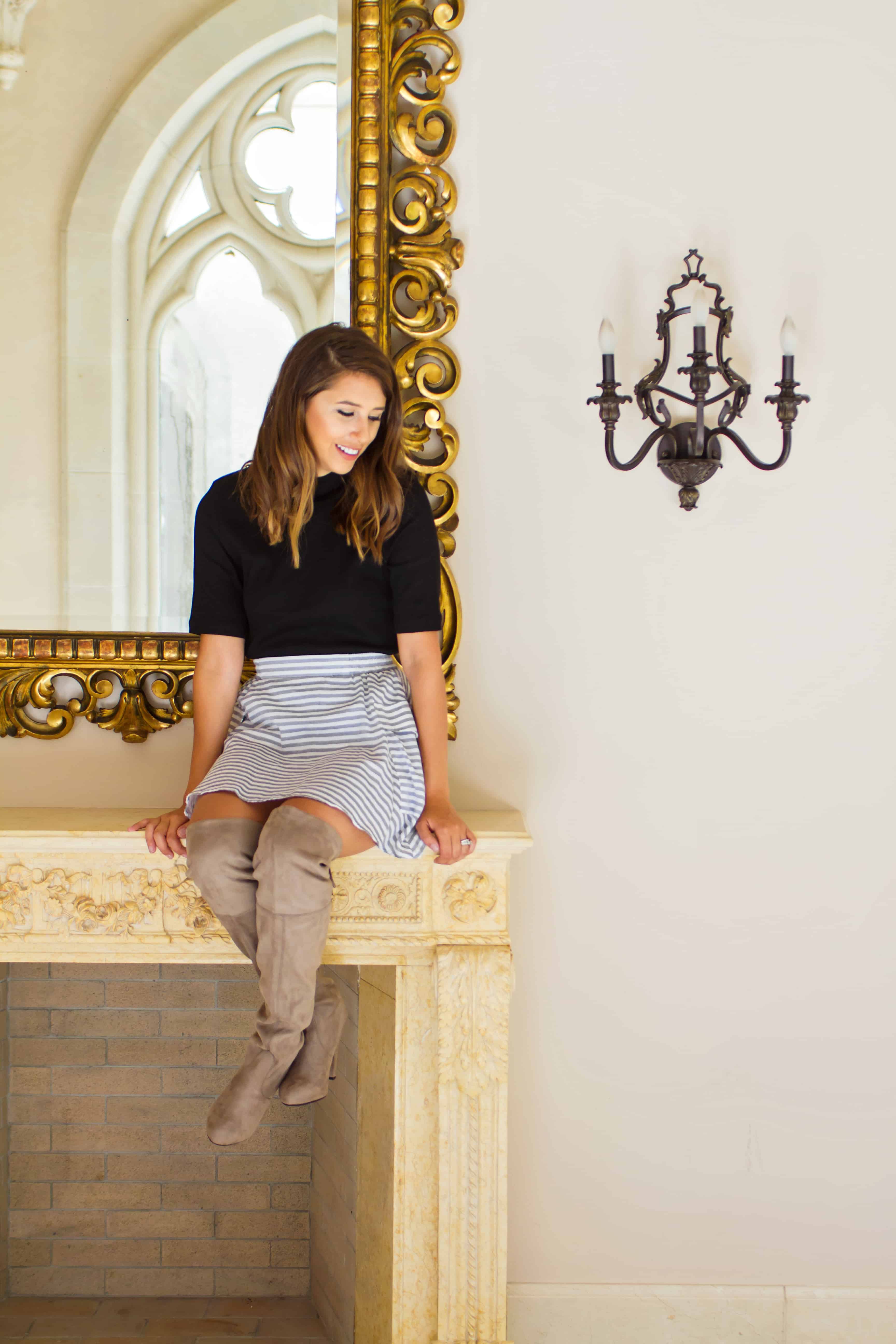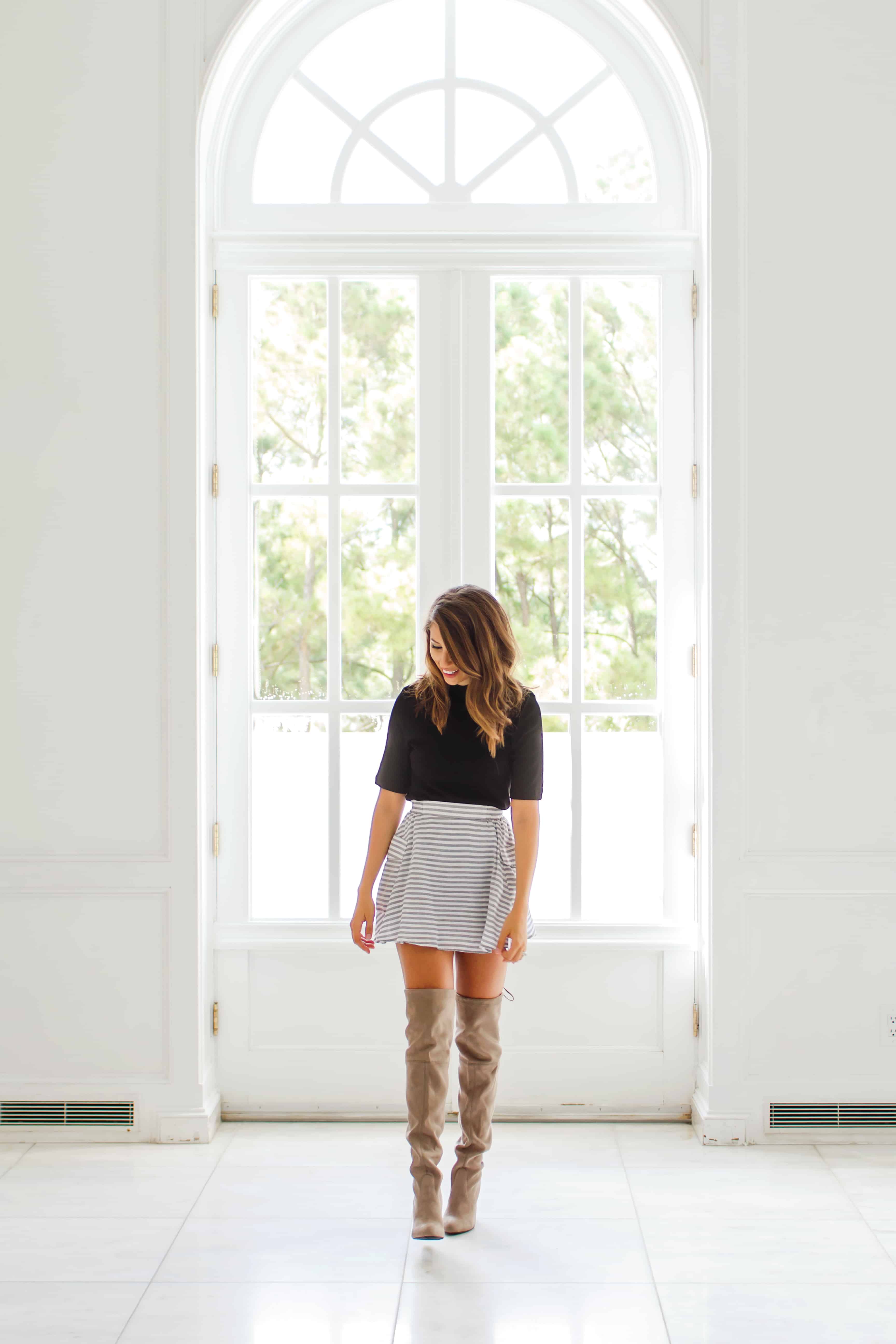 Top: Michael Stars | Skirt: dRA / Similar | Shoes: Steve Madden  | Location: Chateau Cocomar
For us Texans, it's still skirt season – being it's still hot as can be to wear our jeans with boots. A solution to still being able to bring out your boots / booties (to keep up with October looks) is keep your skirts out. I love pairing OTK (over the knee) boots with skirts / dresses to give that flirty skin look. During this time of year, I decided to stick to a neutral palette to play it safe. I know this black quarter sleeve top will be used many ways this fall.
Today is one busy day with back to back to back meetings. Ted and I have some exciting things under wraps but in the mean time I have a personal styling appointment, meeting some blogger ladies for lunch at Neiman, followed by a meet and greet for David Yurman, meeting husband for some Nordstrom shopping, and appointments. We also had an exhausting weekend with Fashion Houston, Fall Festival, Birthday lunch, and the Texans game.  Life, will you slow down just a bit?