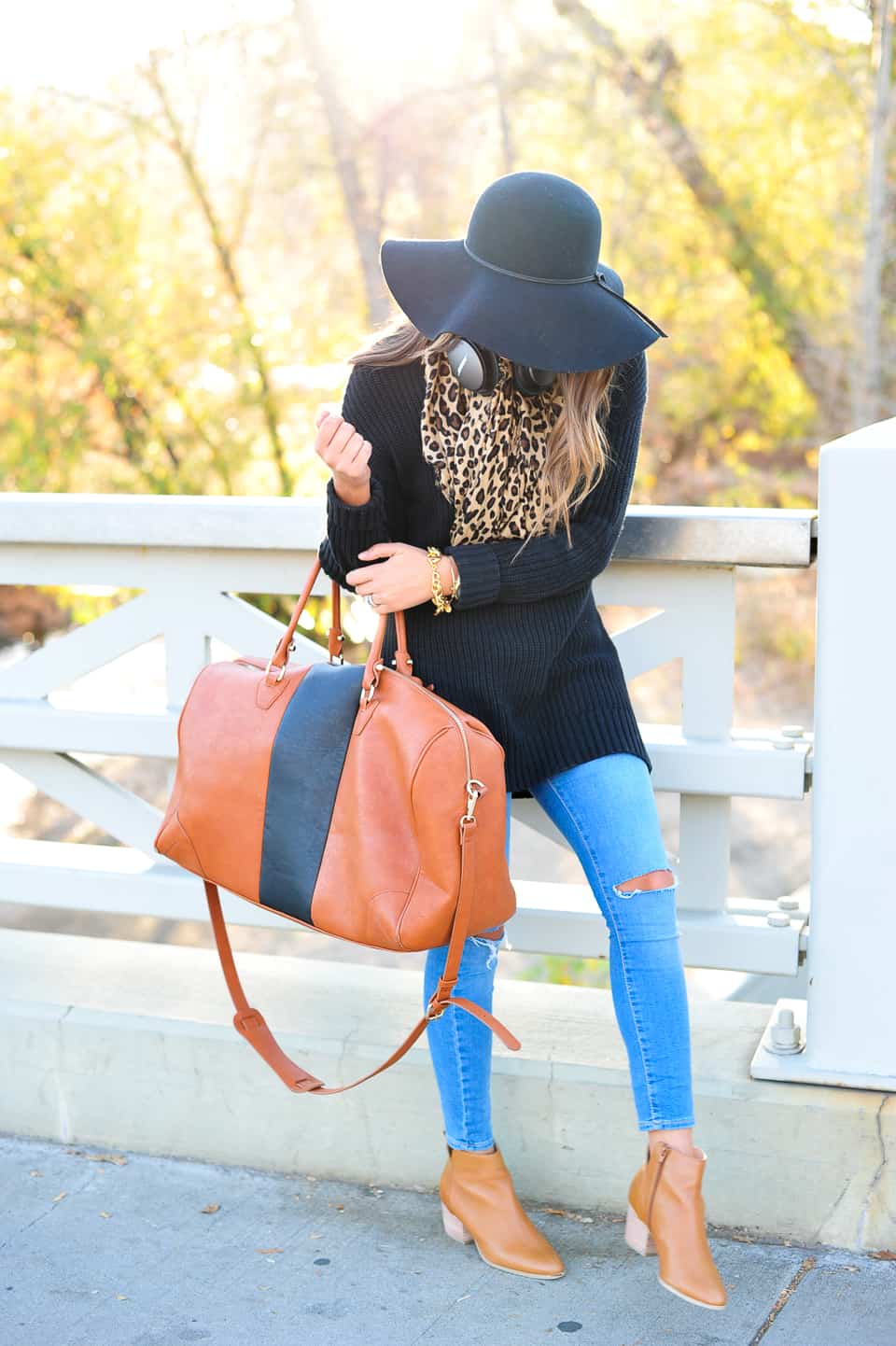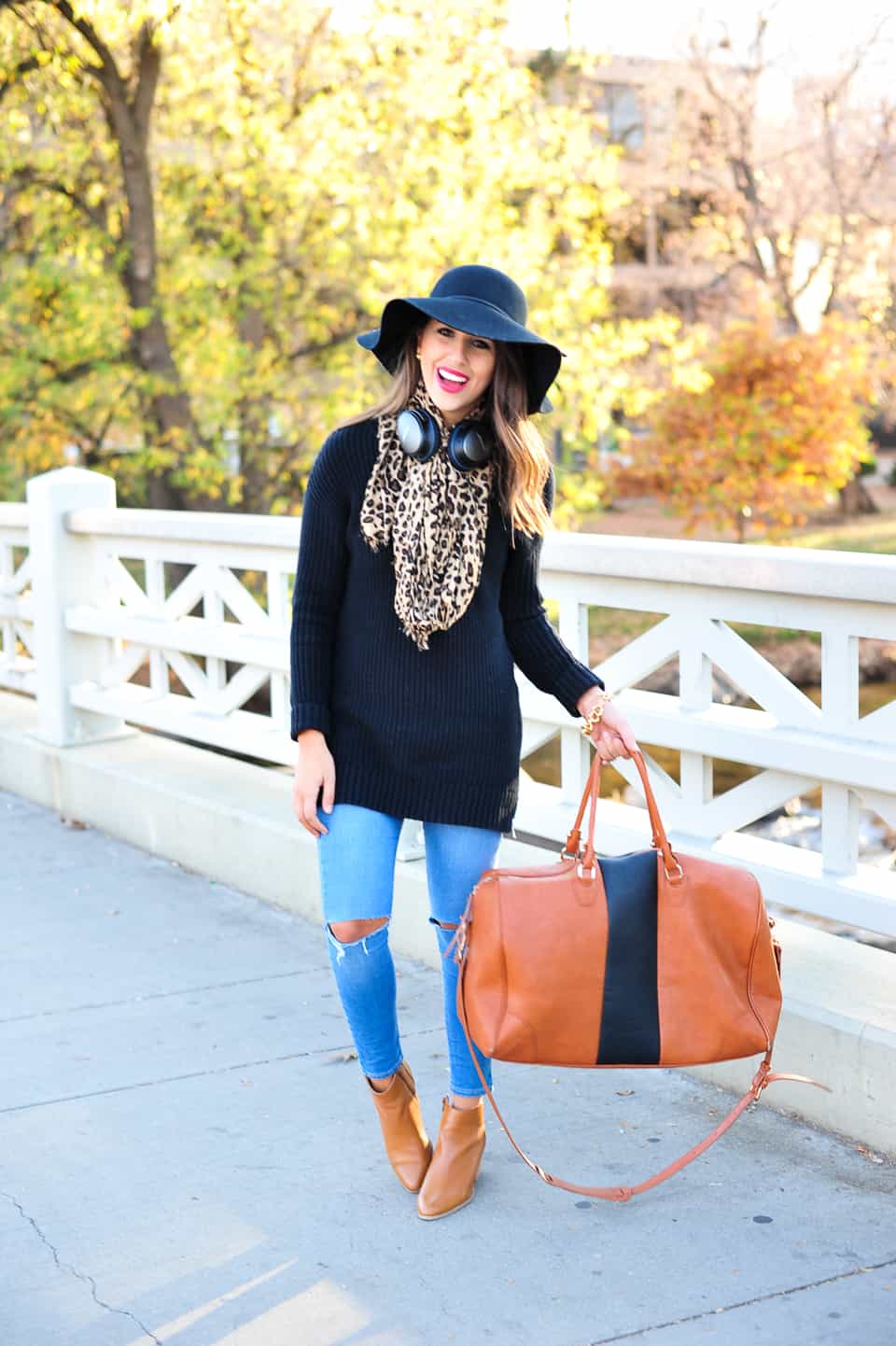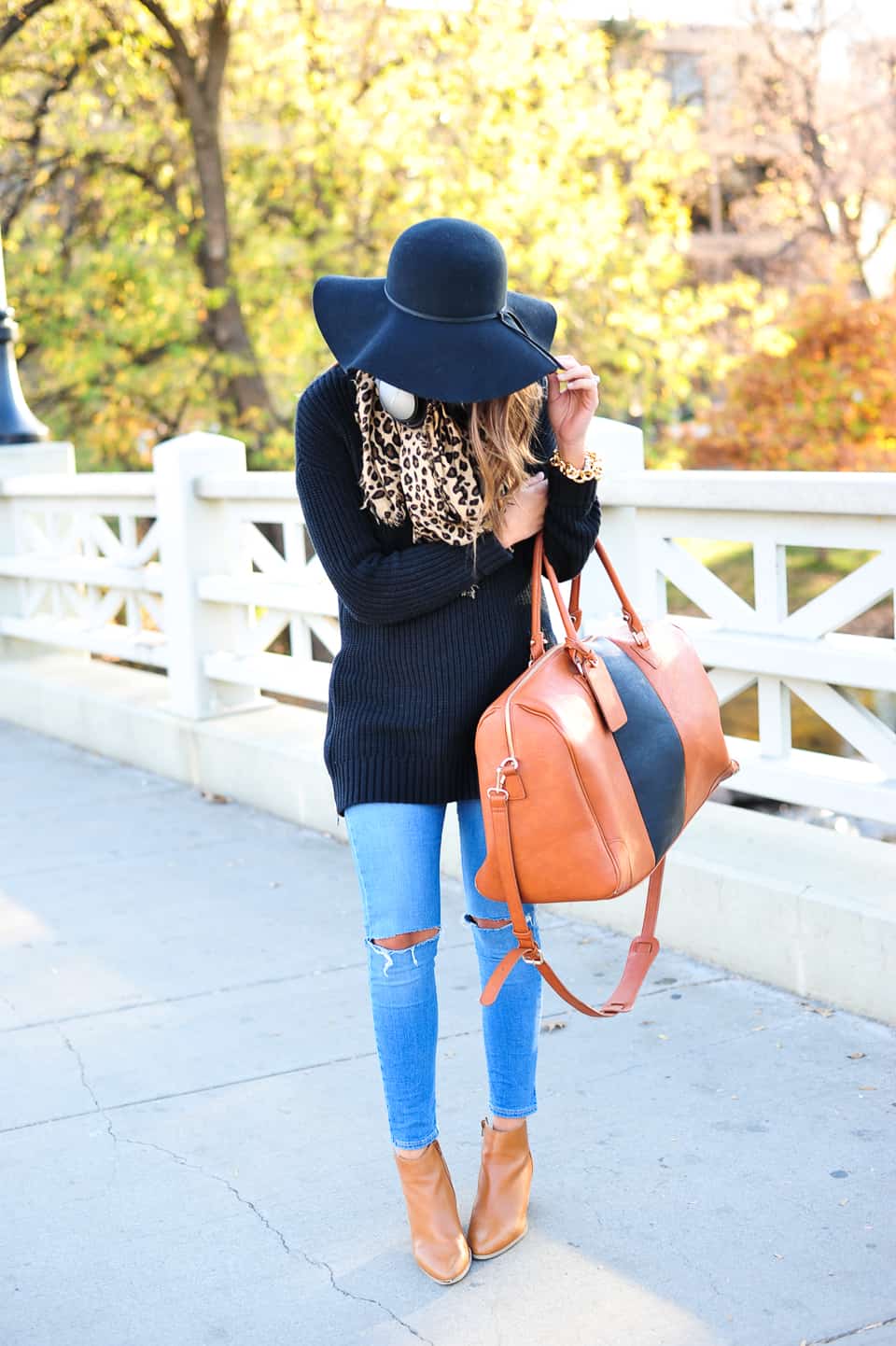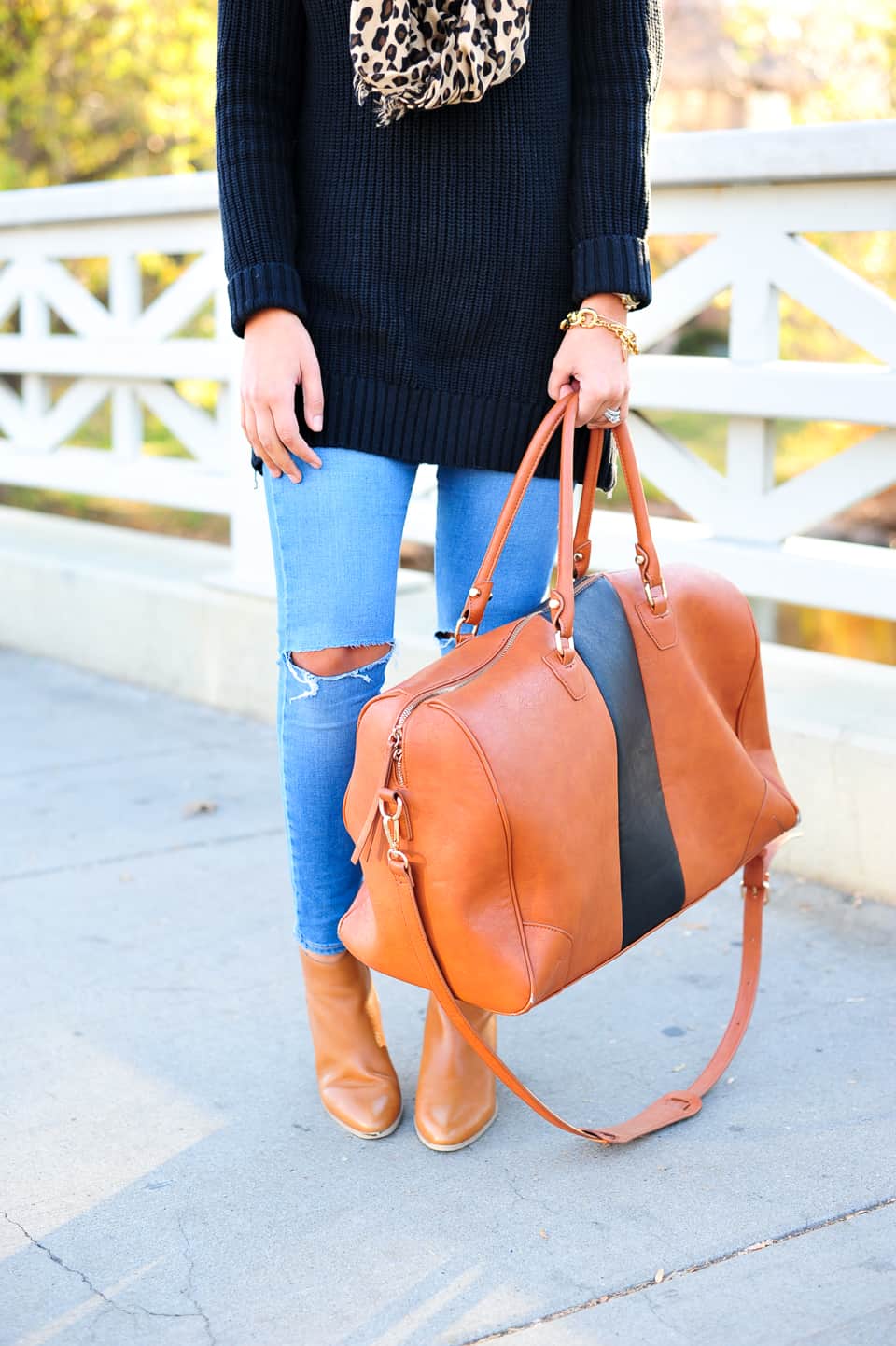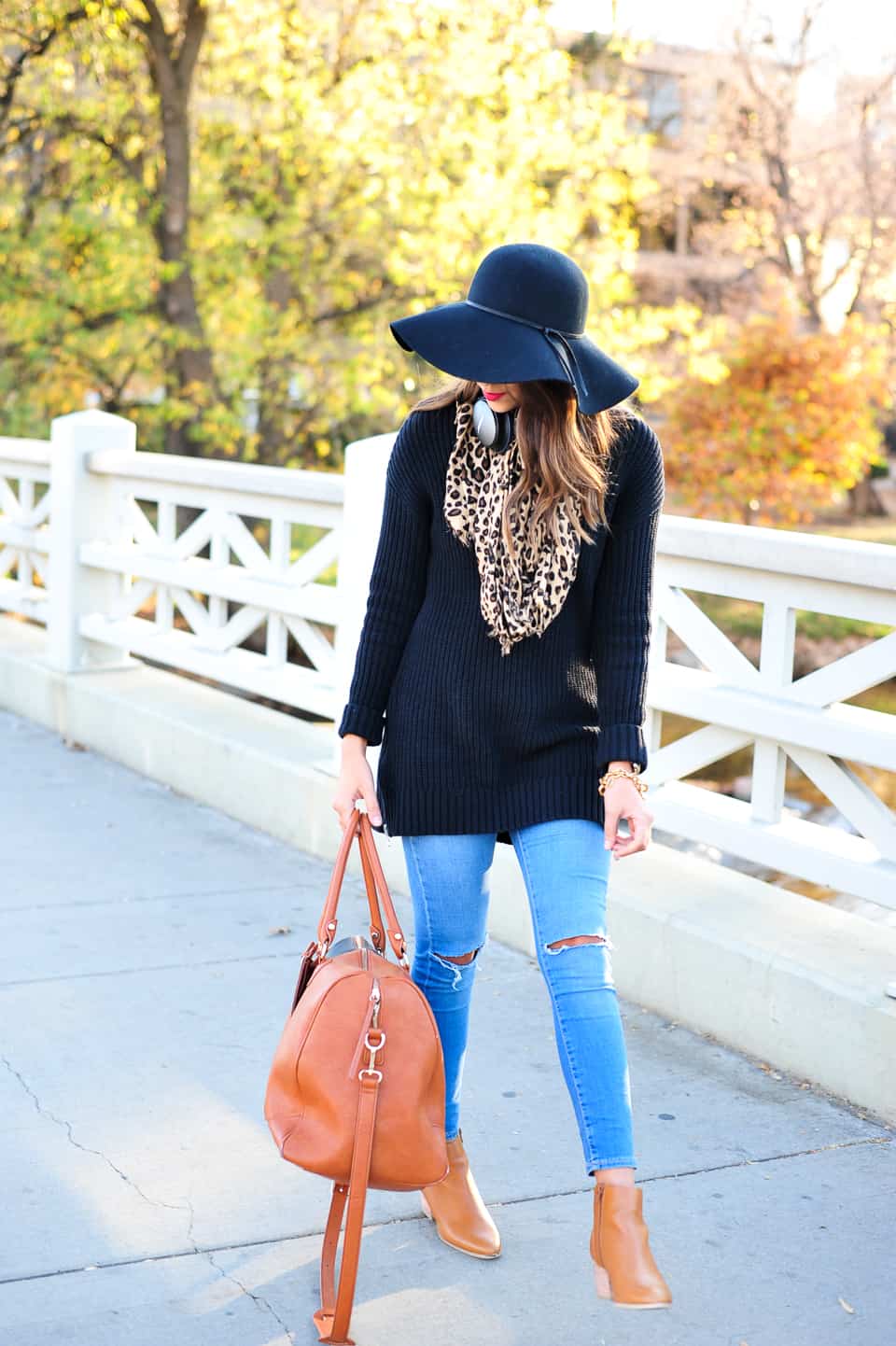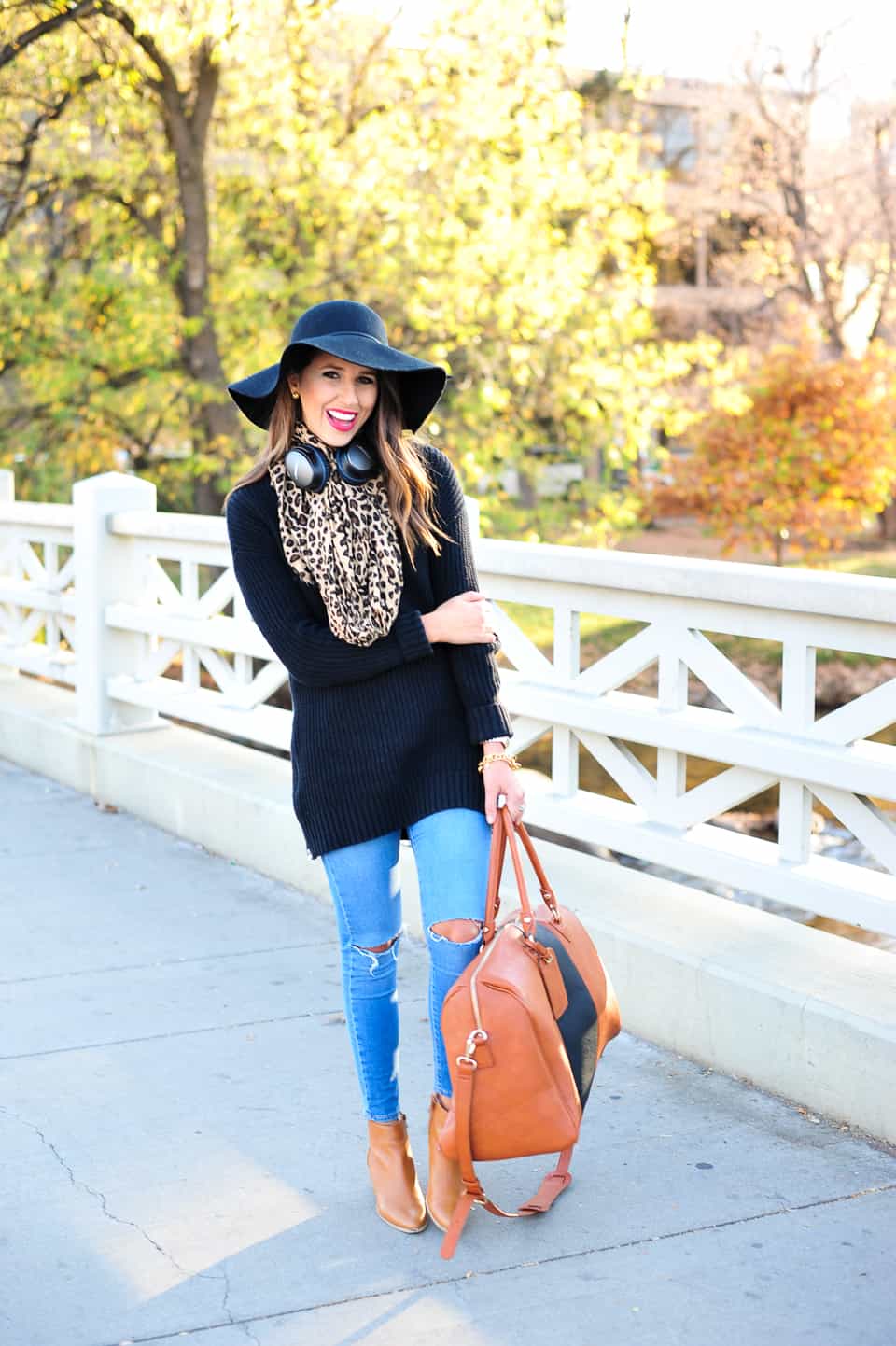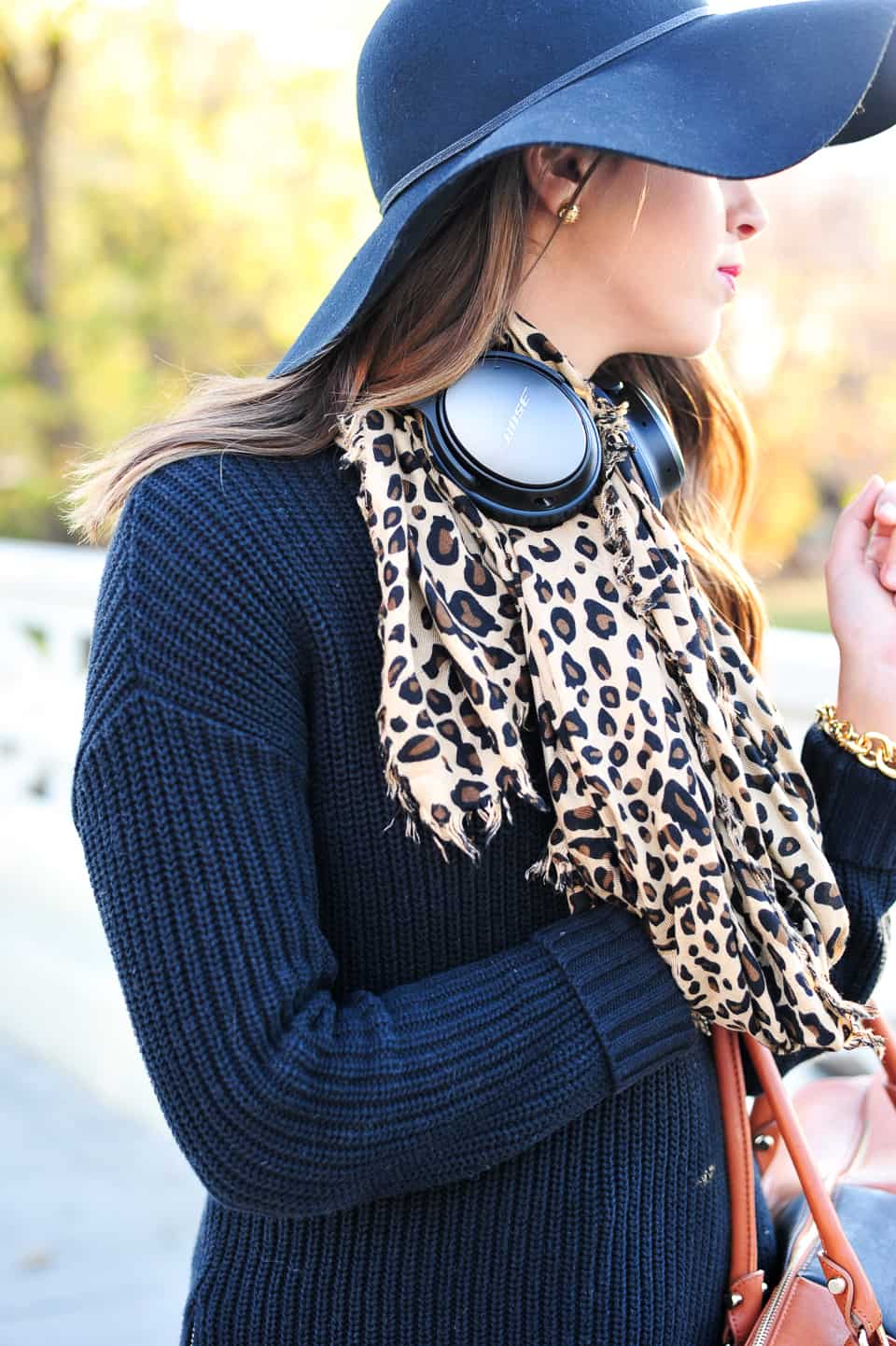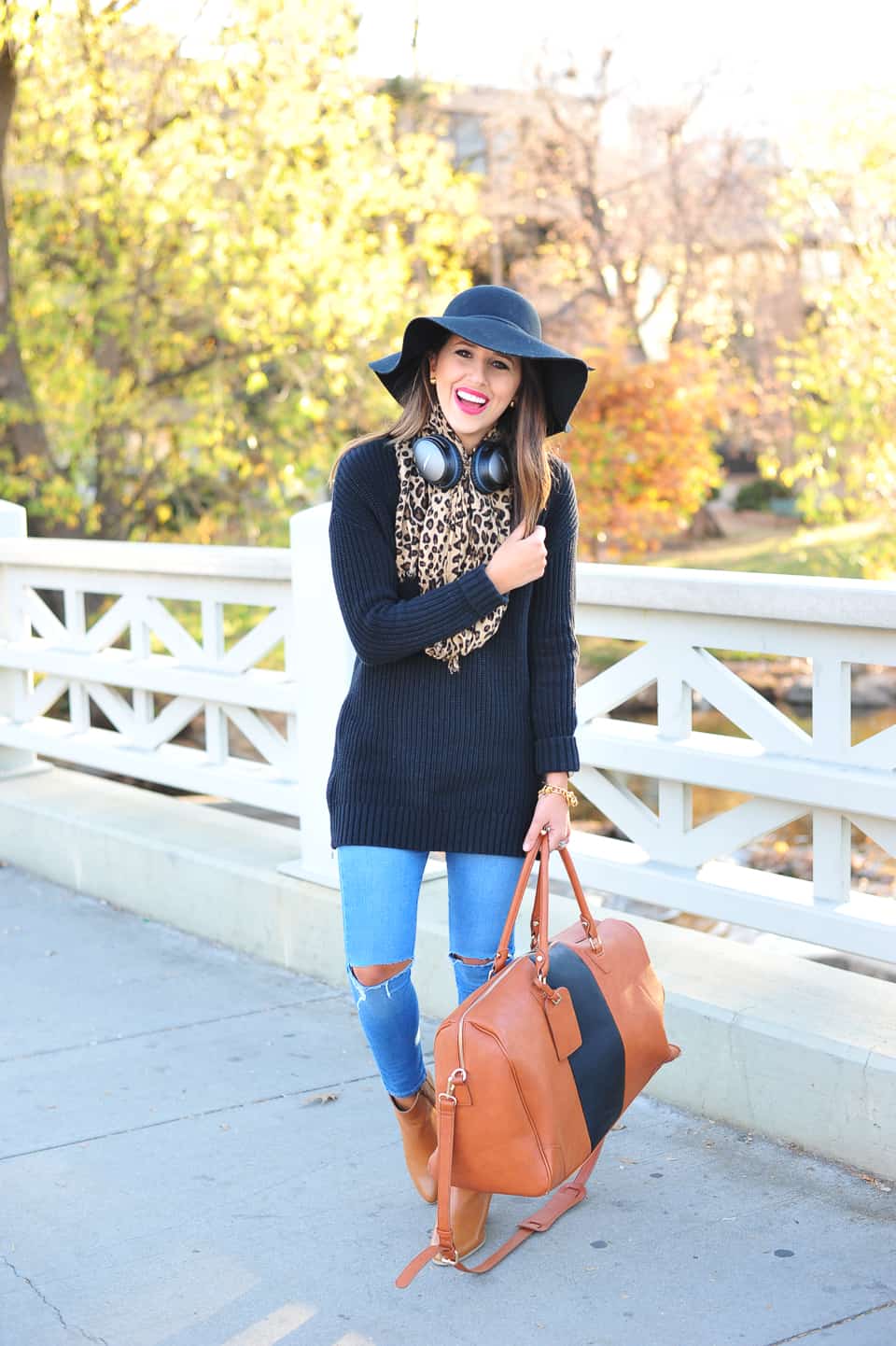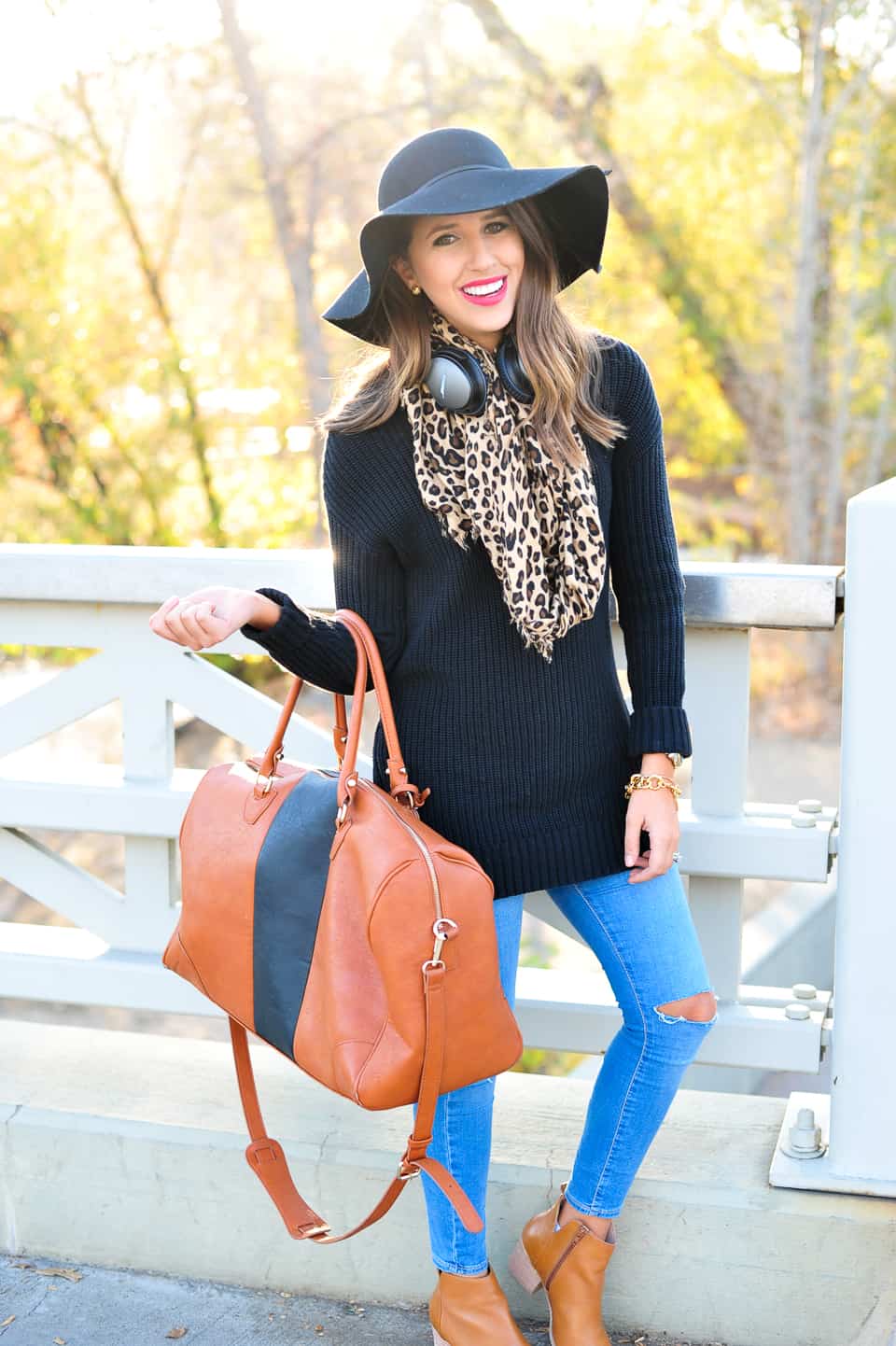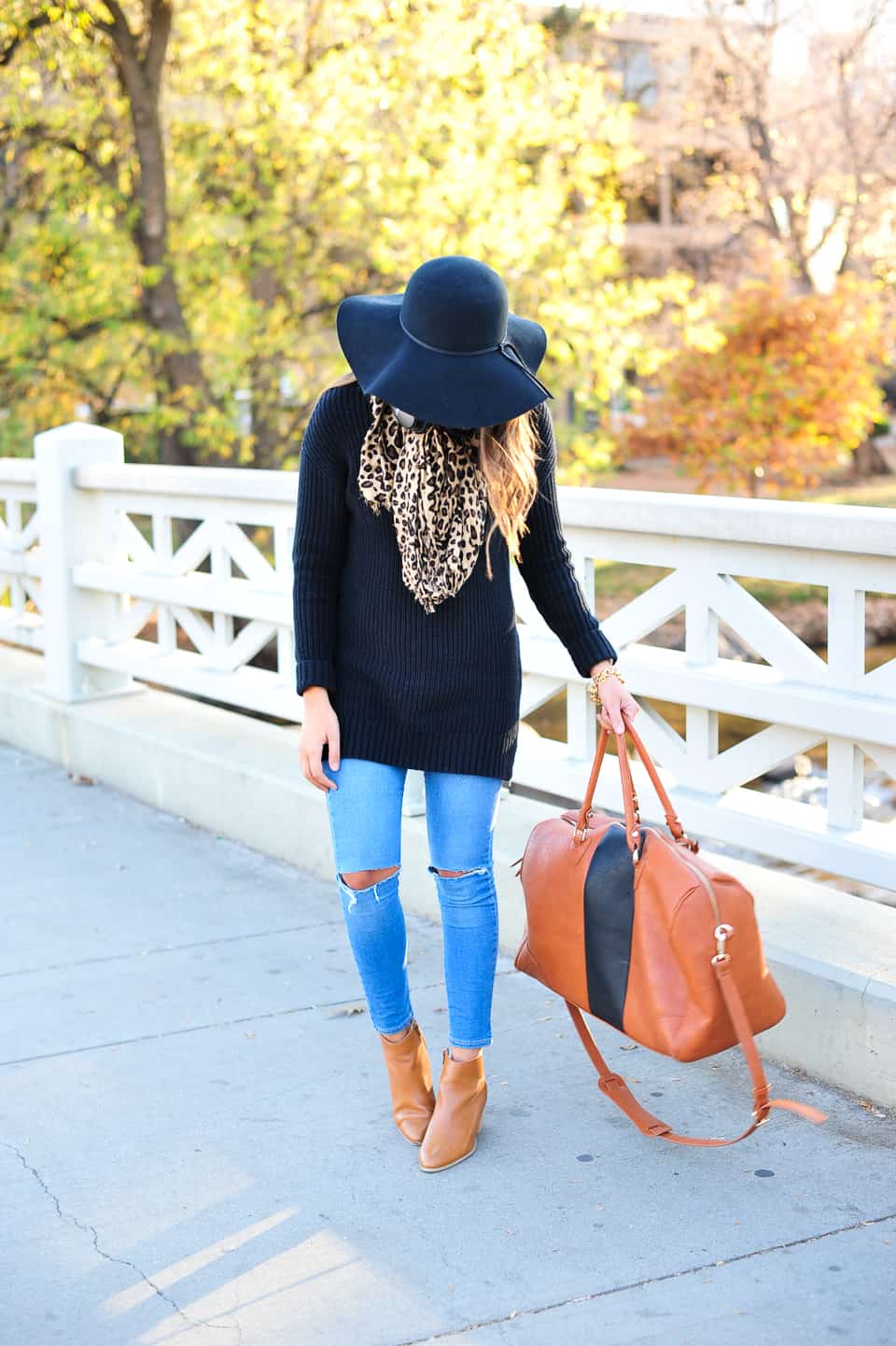 Bag: Sole Society (more colors here) | Jeans: Top Shop | Sweater: BP | Shoes: Sole Society | Hat: BP | Scarf: Sole Society | Headphone: Bose | Watch: Michael Kors
Since we just got back from a quick last minute Colorado trip, I wanted to share gift ideas for the jetsetters in your life! Every time I travel, a scarf or a blanket wrap is a must. I am a sucker when it comes to the cold, and I never regret wearing a scarf on planes. For the traveler in your life, noise cancelling headphones are also a necessity. We have a couple Bose headphones because they are so darn good. They completely block out the baby noises, loud snores, or chatty Kathys on your flight. I actually got a pair for Christmas last year, and it was easily my favorite gift.
I typically wear a hat or bring some sort of sleeping mask to block out the sun since 9/10 times my neighbor likes to keep the window blinds open for whatever reason. I also think this weekender bag is a must and perfect for that friend always on the go! Since we never ever check in bags, I was so excited when I discovered that they considered this bag as a "personal" item. Travel Tip: I fit all my purses in this one bag along with my camera, laptop and I am able to fit it under my seat. If you have someone in mind that's always on the go, a weekender bag would be the perfect gift! I am adding extra gift ideas in the widgets below for him or her. This bracelet charger of officially on my wishlist, because it's genius, cute, and I so would use it!
Scarves/ Wraps:

Headphones:

Luggage:

Passport/ Luggage Tags:

Etc:

You already know Nordstrom is my go to and thats no exception for my gift giving list this year! With free shipping and returns, I typically always over order gifts and after Christmas, take back what I didn't give out. Travel items are pretty much my favorite thing to receive as a gift so I am so excited to share with you all this guide and my musts!