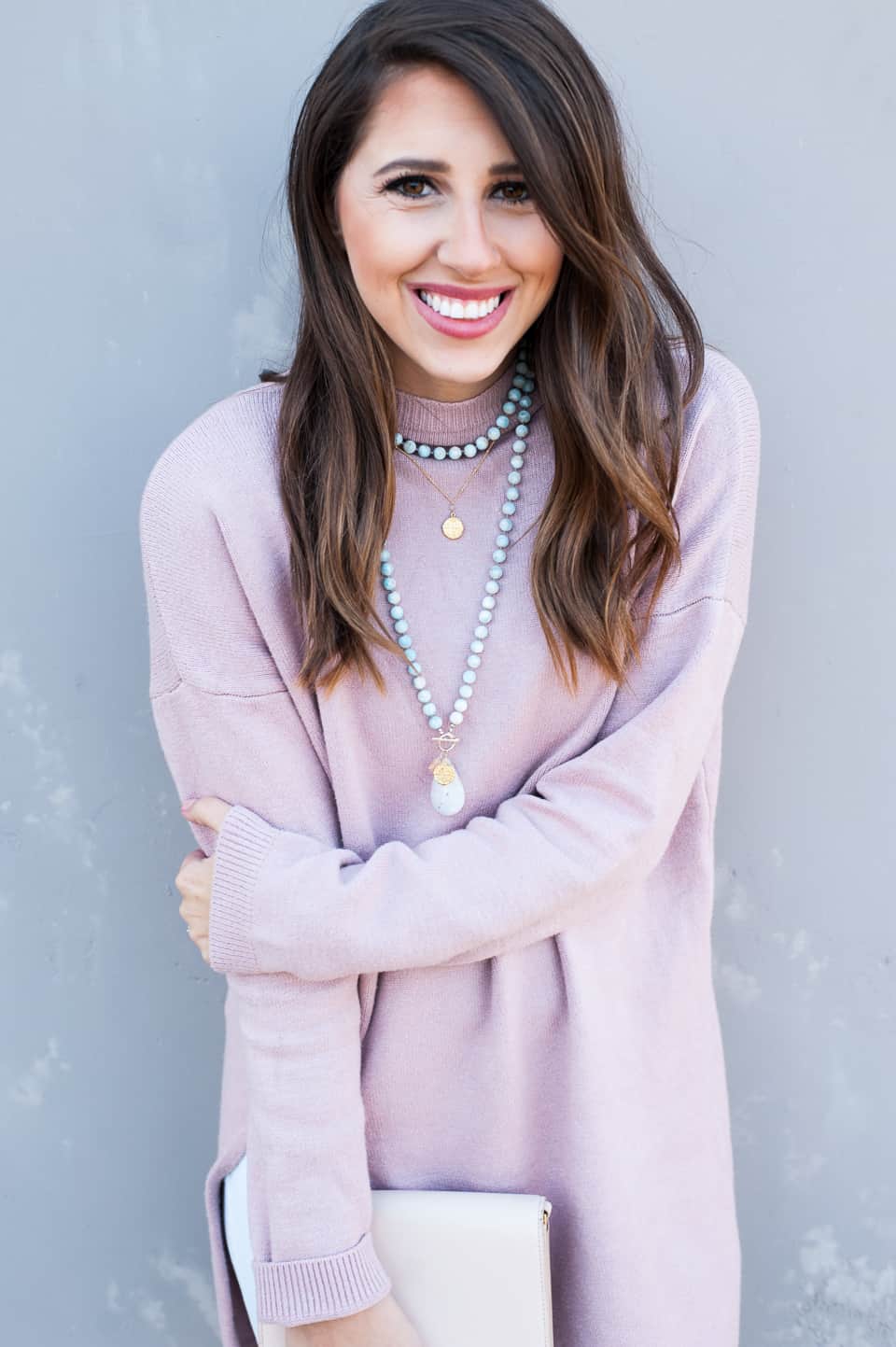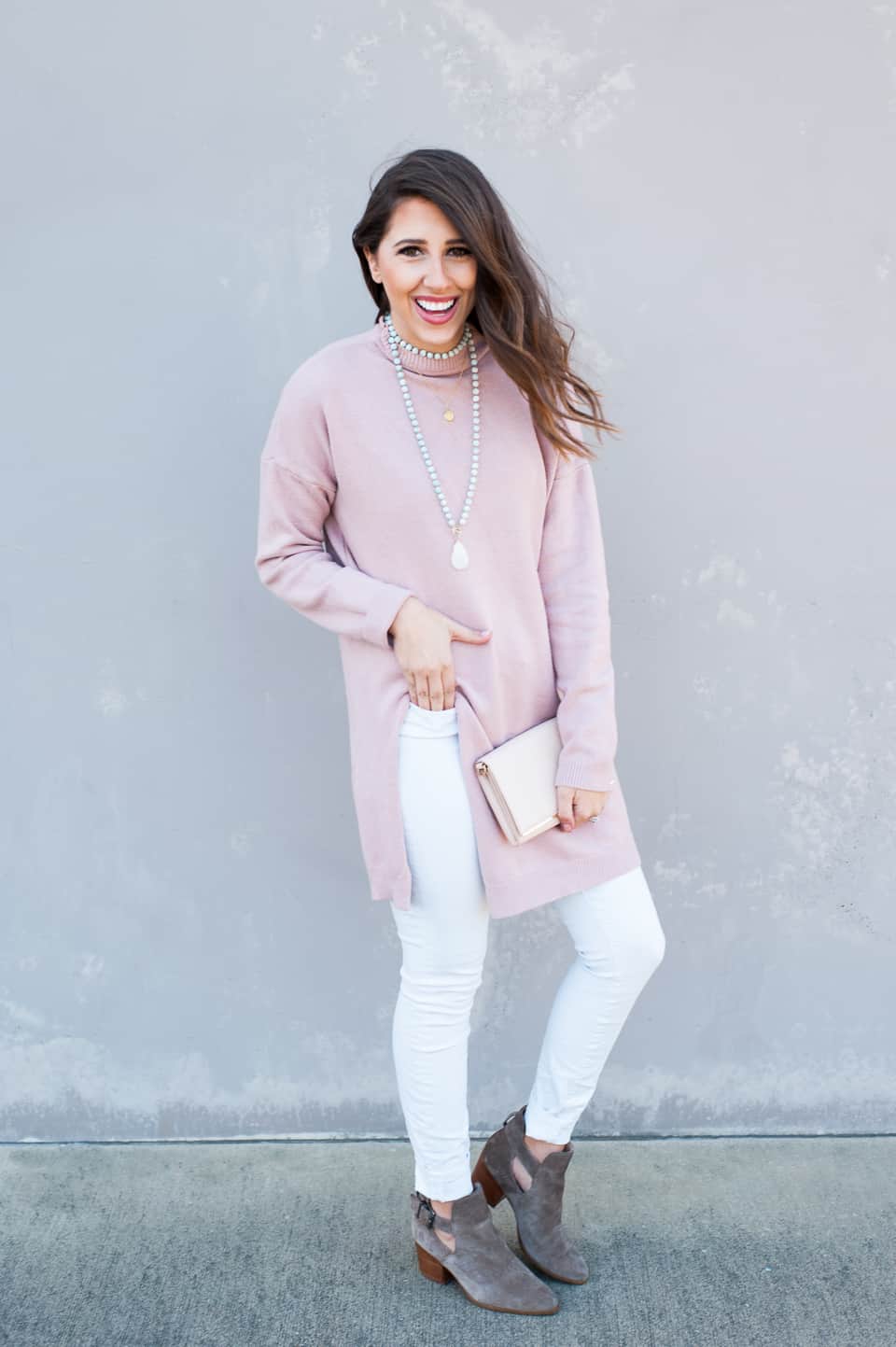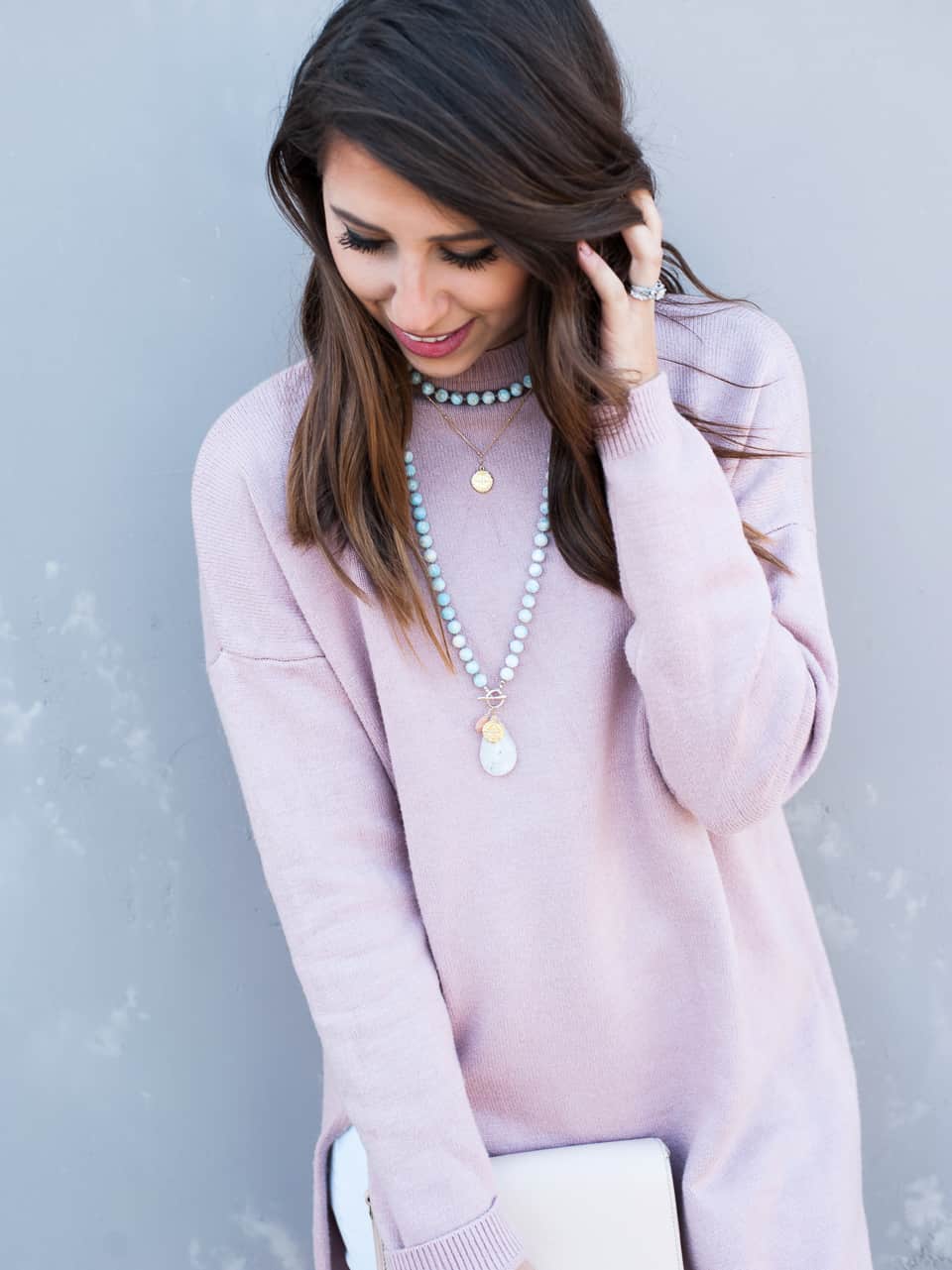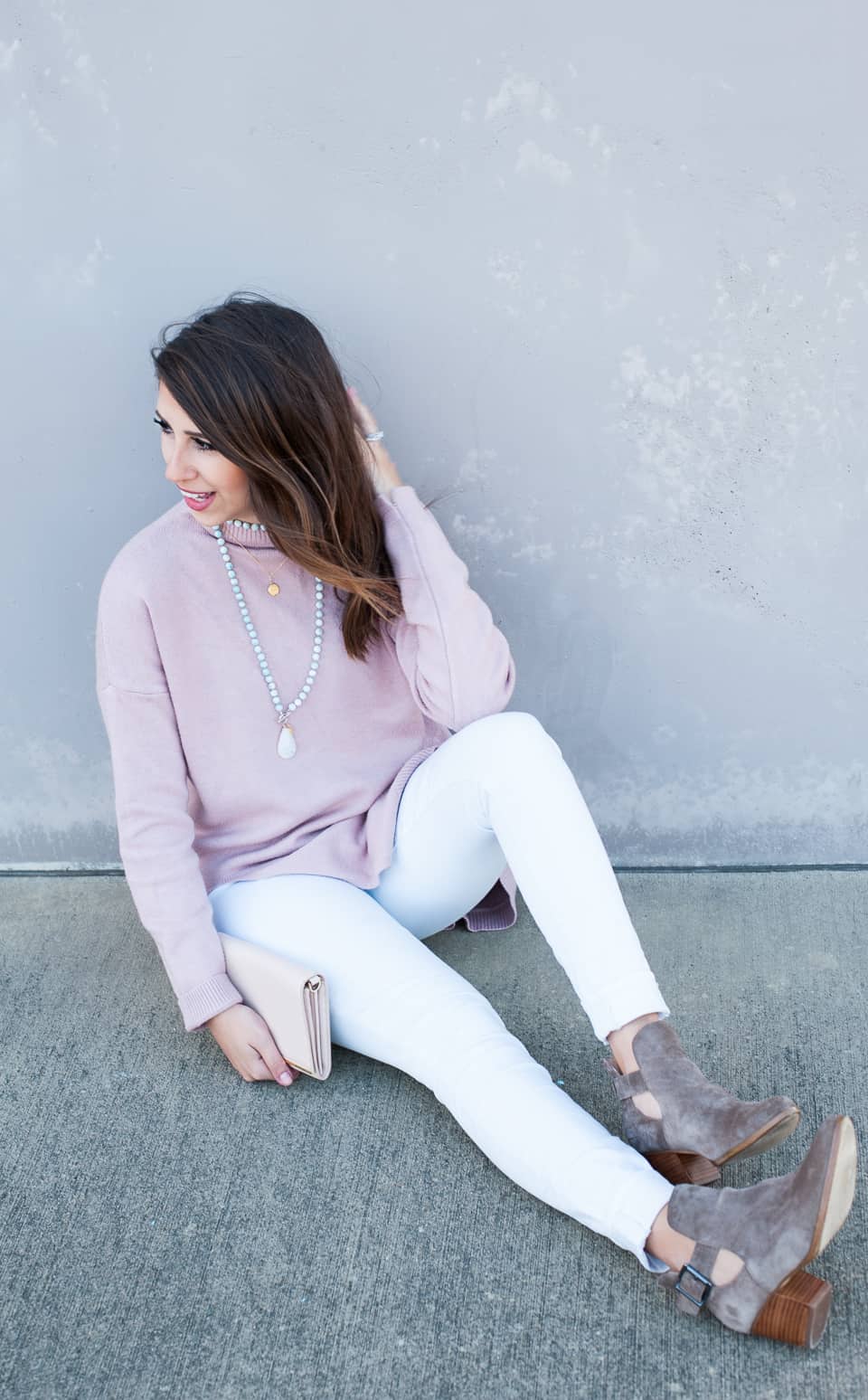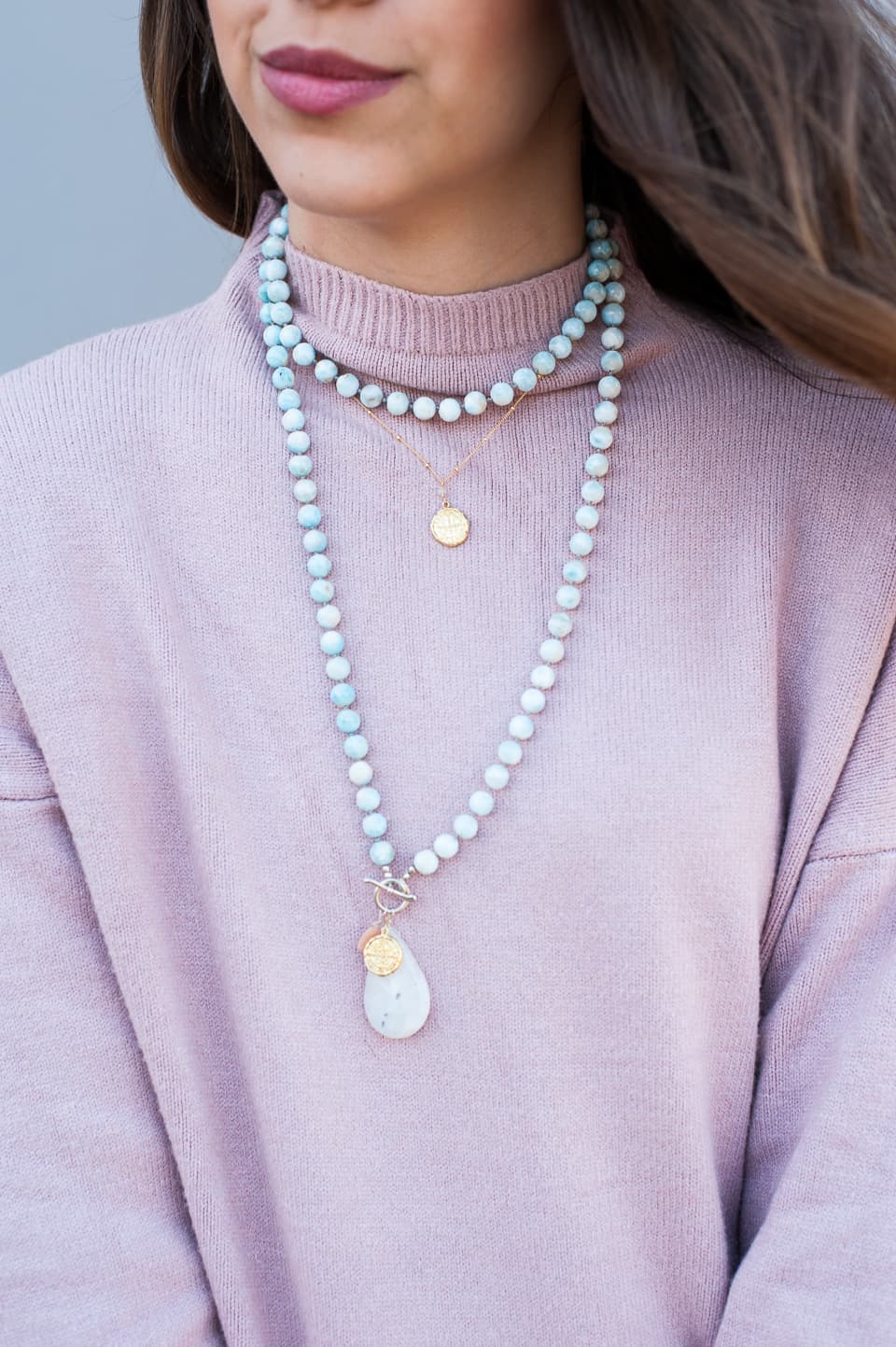 Serenity Beads: Elizabeth Irvine | Benedict Necklace: Elizabeth Irvine | Top: Goodnight Macaroon | Pants: James Jeans |  Shoes: Sole Society | Clutch: Tory Burch
Happy Monday Y'all! I had to share these Elizabeth Irvine pieces to kick off the new December week. I am obsessed and the meaning behind their pieces is what makes them more special to me. These serenity beads come from a rare stone in the Dominican Republic, making each bead unique! This Benedict necklace means "blessed" that is intended as a reminder when wearing it. I love pairing lights in the winter so when these necklaces came in, I knew exactly how I wanted to style them! Since all Elizabeth Irvine pieces come with a deeper meaning, I think they really would be great Christmas gifts. I ordered a couple pieces for my sister and I really want to order some for my mother in law too (I don't think they read the blog so I'm good lol)! I love gifting gifts that have a deeper meaning besides just a necklace and their jewelry can really tailors to whom I am giving it too. I also always get overwhelmed with lots of costume jewelry vs fine jewlery so I think having an mixture of both in your wardrobe is key!
I do have to mention this top real quick, it is so stinking soft! It feels like butter and you'll want to wear it all the time! The long slit also makes it very unique and it comes in a couple colors. I'm wearing it again today in preparation for the Victoria Secret Fashion show tonight! My favorite girly, Kailey from Double Shot of Sass, is hosting a Pink party and I can't wait to watch it with all my lovelies.  Who else is watching it tonight?